Thailand has already marked itself as one of the pioneers in the world of gastronomy.
It highlights outstanding flavors through the freshest ingredients and spices transformed with world-class techniques.
Being put in the spotlight by Netflix and introducing culinary personalities like Chef Gaggan Anand and Chef Duangporn "Bo" Songvisava to the world are proof.
However, having more than 360 establishments as part of the Michelin Guide is what truly makes the Land of Smiles special.
With so many choices, it can be difficult to decide which ones to try during your holidays in the country.
We narrowed down some of the best Bangkok Michelin star restaurants that will suit your preference based on the number of Michelin stars awarded, cuisine, and location.
Check them out.
Two Michelin Stars
Le Normandie
Location: 48 Oriental Ave, Khwaeng Bang Rak, Bang Rak, Bangkok 10500
Cuisine: French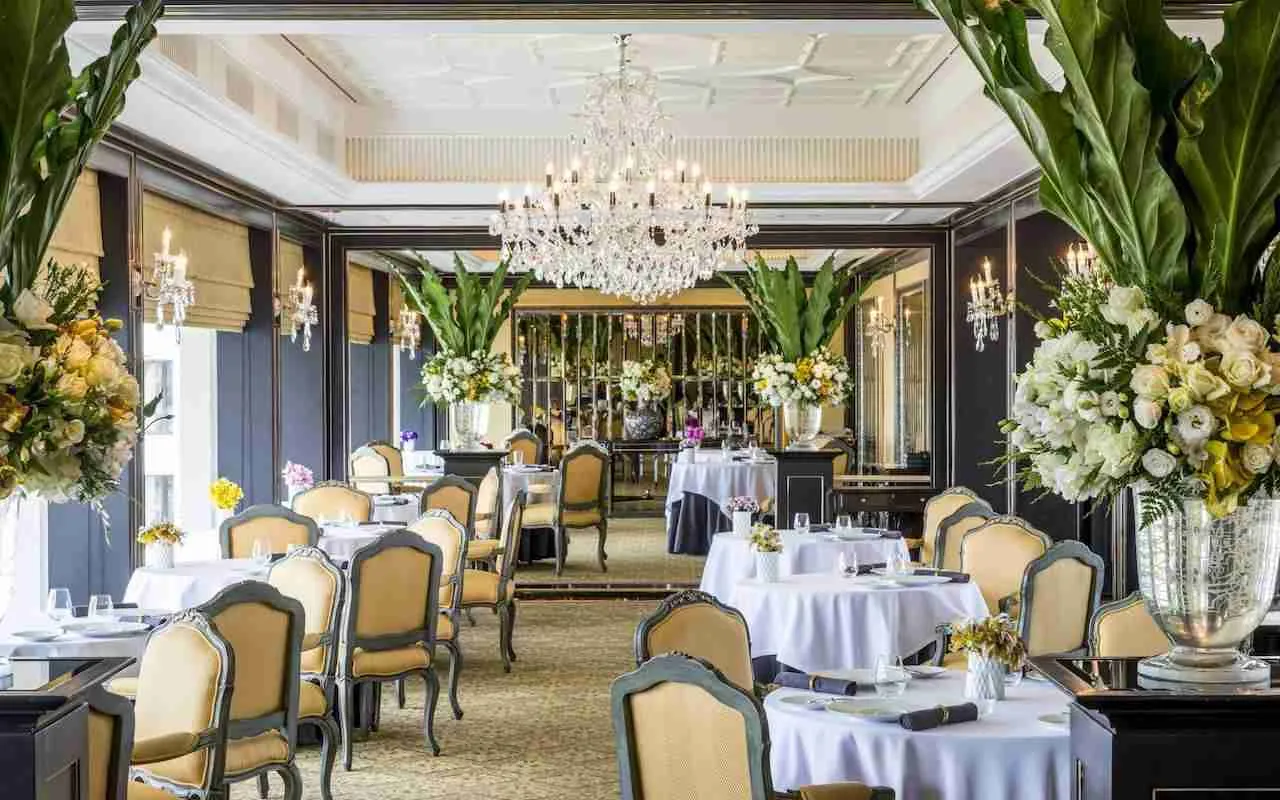 Le Normandie is a famous French fine dining restaurant in Mandarin Oriental Bangkok established back in 1958.
It is known to serve world-class food and to have the most beautiful location.
It is situated on the top floor of the Mandarin hotel and showcases breathtaking views of the Chao Phraya River.
The ambiance alone can win your heart over, but the food is the main highlight.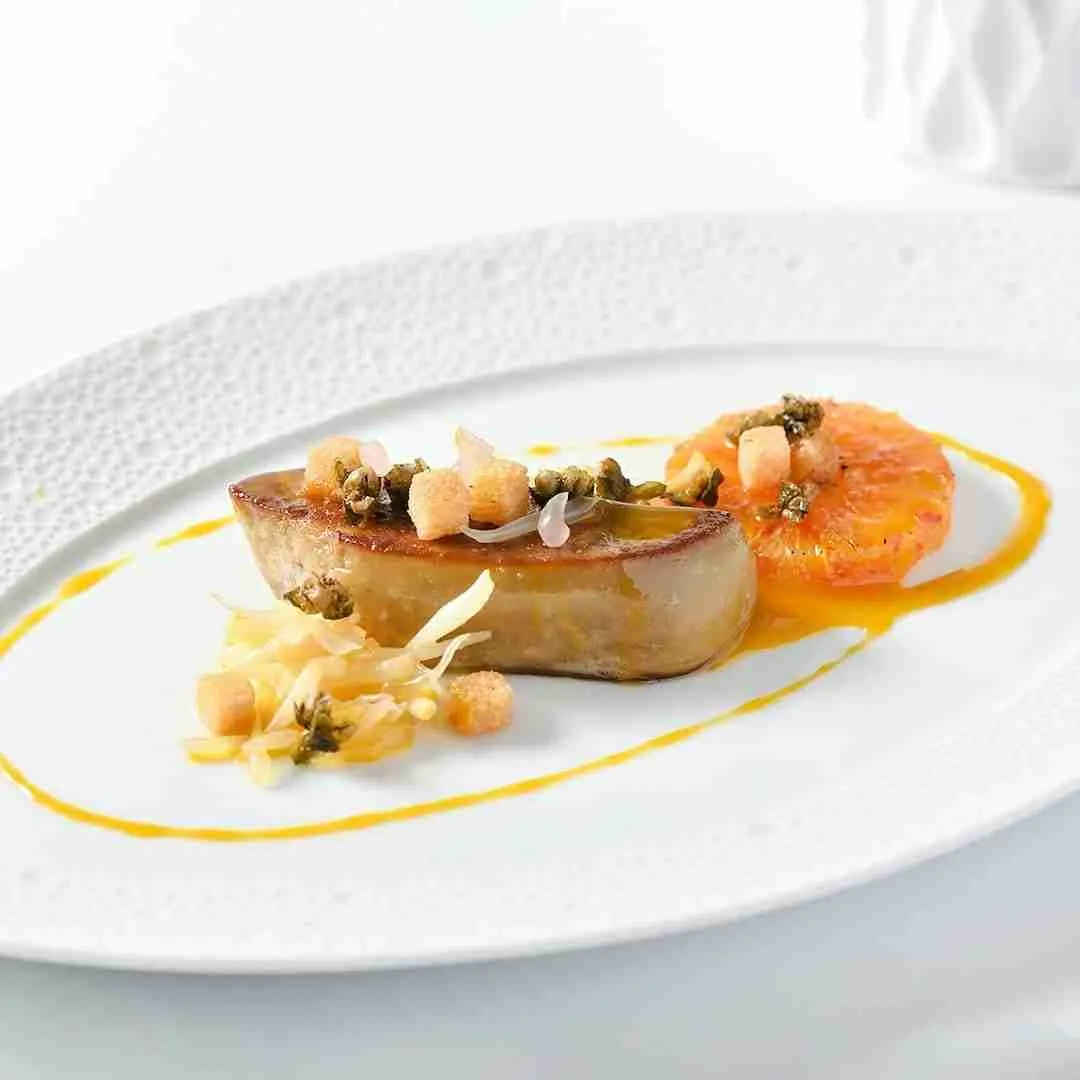 Led by Chef Alain Roux, he transforms simple ingredients and recreates classic French dishes into a true gourmet.
This includes "Tronçonnettes de homard Canadien poêlées minute au porto blanc" and the "Tournedos de Wagyu poêlé à la Zingara".
They have 5 tasting menus and an a la carte menu available.
It differs in the number of courses (3, 4, 6, or 8), dining hours (lunch or dinner), and dates (weekday or weekend).
Be sure to check out the rooms at The Mandarin Oriental Bangkok while you're at it. It's one of the most luxurious hotels in Bangkok.
Mezzaluna
Location: 65th Floor, Lebua State Tower Bangkok 1055 Si Lom, Silom, Bang Rak, Bangkok 10500
Cuisine: French-Japanese Fusion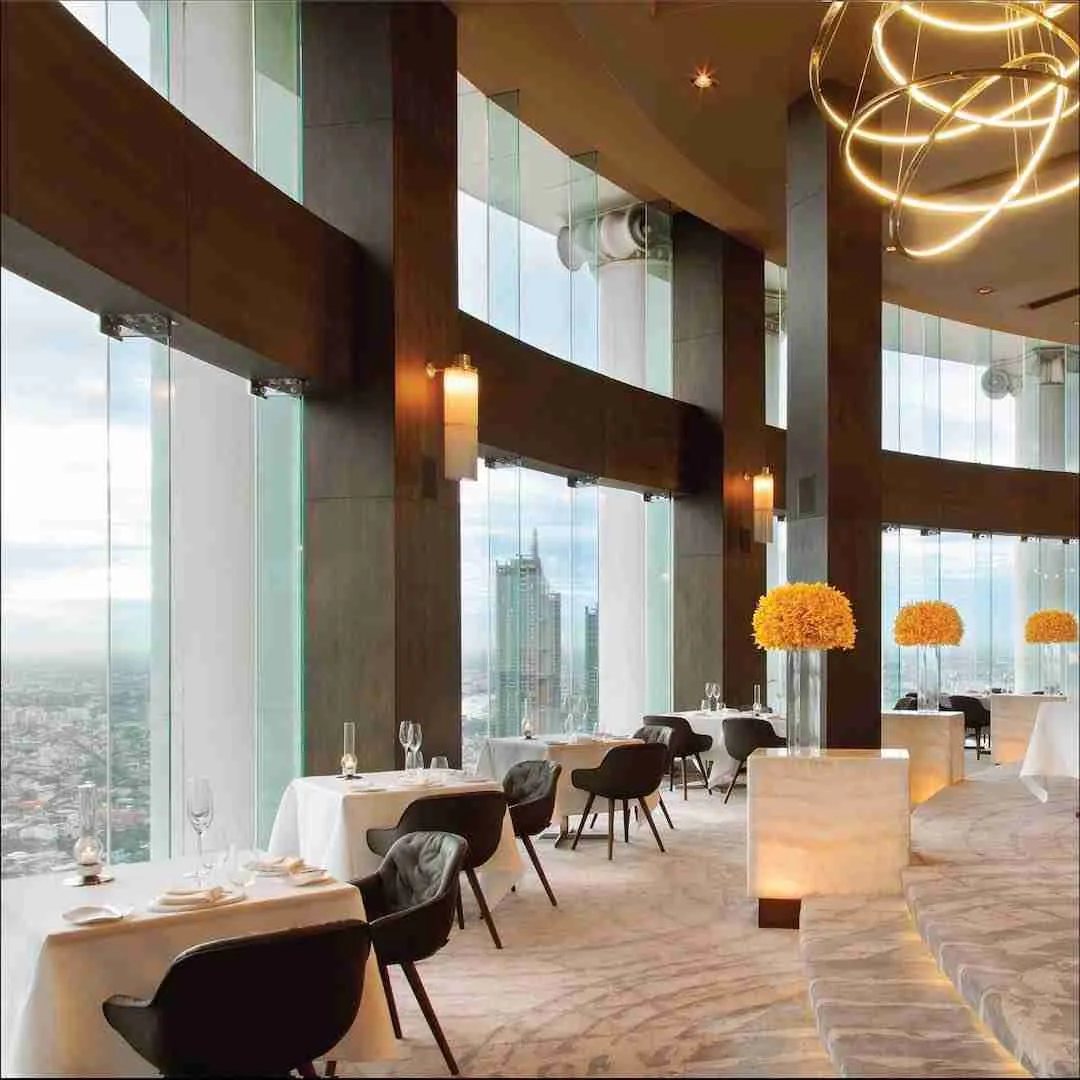 It is an amazing accomplishment for Mezzaluna to have been awarded Two Michelin Stars for five years consecutively.
Under the hands of Chef Ryuki Kawasaki, he had led the restaurant to be one of the most sought-after establishments in Thailand.
"Mezzaluna" means half-moon. If you see a half-moon, you only see one side of it shining. That is a great depiction of the place.
You see fresh and top-quality ingredients sourced from Japan shining in every dish.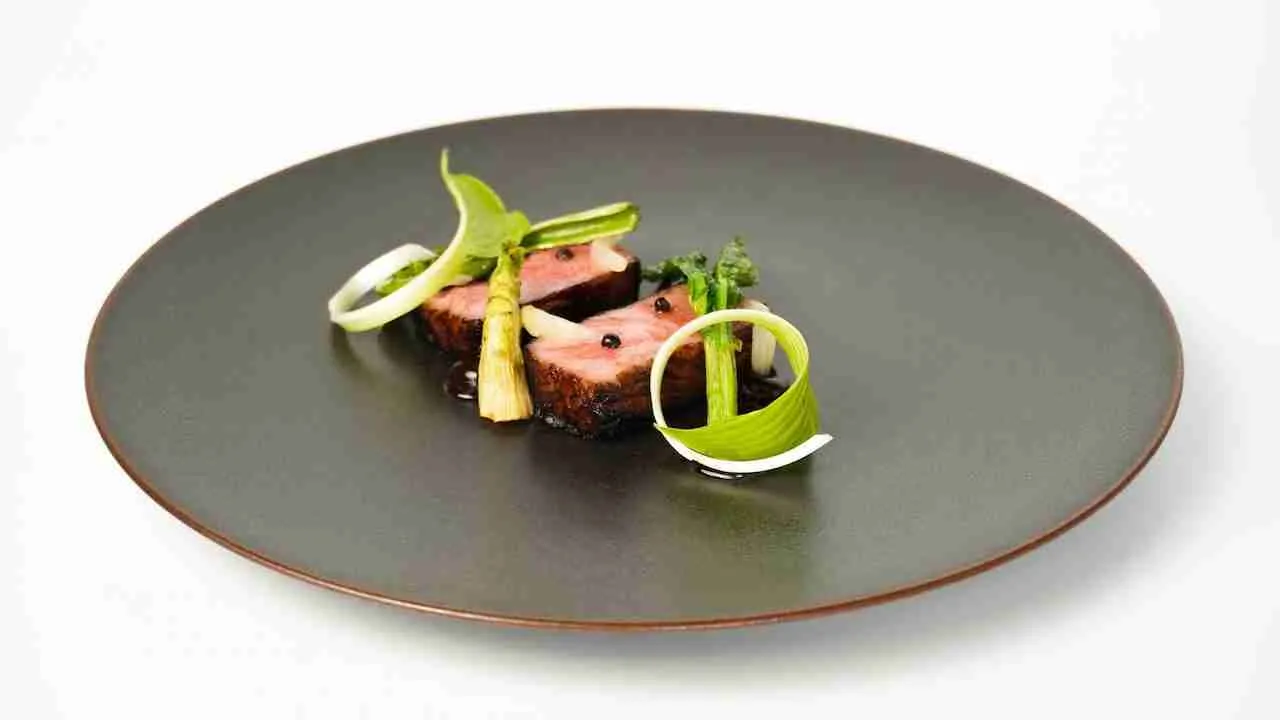 However, what you don't see but can taste is the French inspiration and technique put into it. That's what makes Mezzaluna special.
Chef Ryuki changes his menu every season to keep things exciting.
There is one thing that is always present, though: his specialty wagyu beef that you can only find in his hometown in the Niigata Prefecture.
Aside from that, you can expect exceptional food ranging from "Red Abalone Risotto with Haricot Vert", "Guinea Fowl & Foie Gras Duo", and " 80% Chocolate Mousse, Crémeux, Wasabi Parfait".
Sorn
Location: 56, Sukhumvit 26 Soi Ari, Klongton Khlong Toei, Bangkok 10110
Cuisine: Southern Thai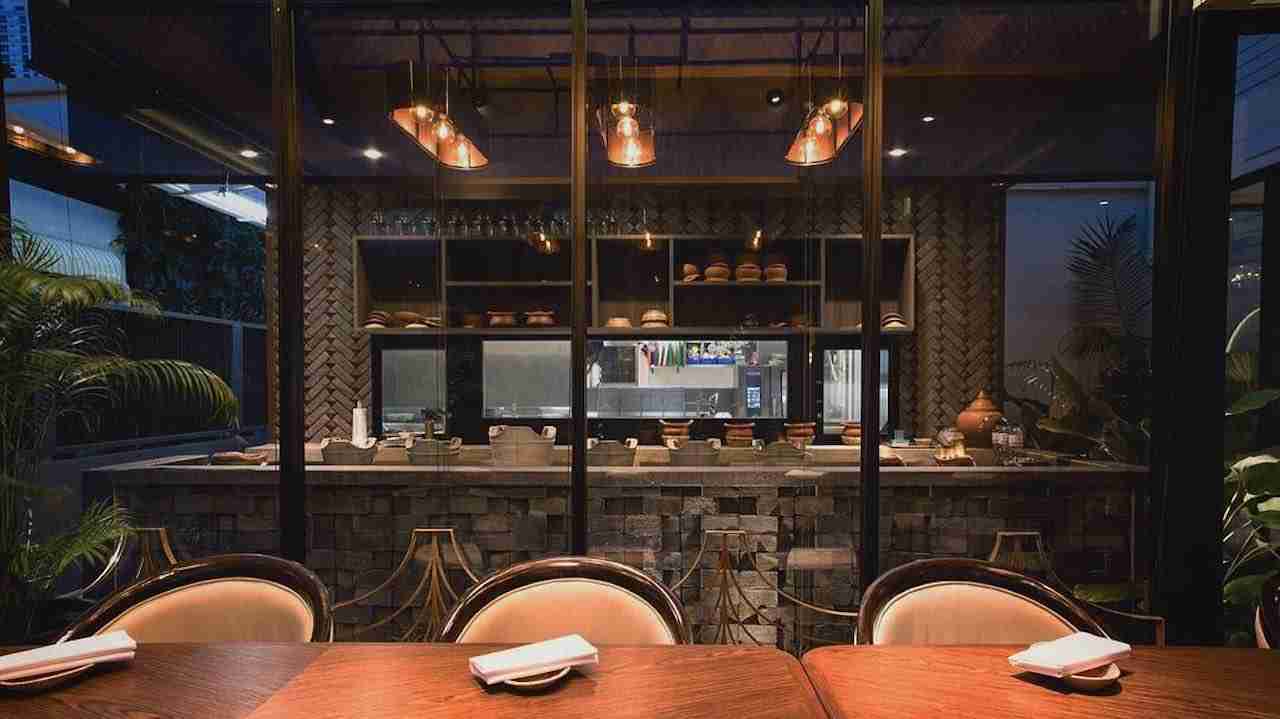 This Southern Thai restaurant doesn't need to prove itself with fancy decor and food that you can't even pronounce.
They don't even have a website that boasts how good they are. Despite all that, Sorn is almost always fully booked and it is very hard to get a reservation.
Southern Thai cuisine has Malaysian and Javanese influences where you can expect a lot of seafood with an intense, spicy kick. Here at Sorn, they take it to the next level.
Using the best ingredients sourced from different parts of the country and improving recipes that have been passed from generation to generation, the food here will be like no other.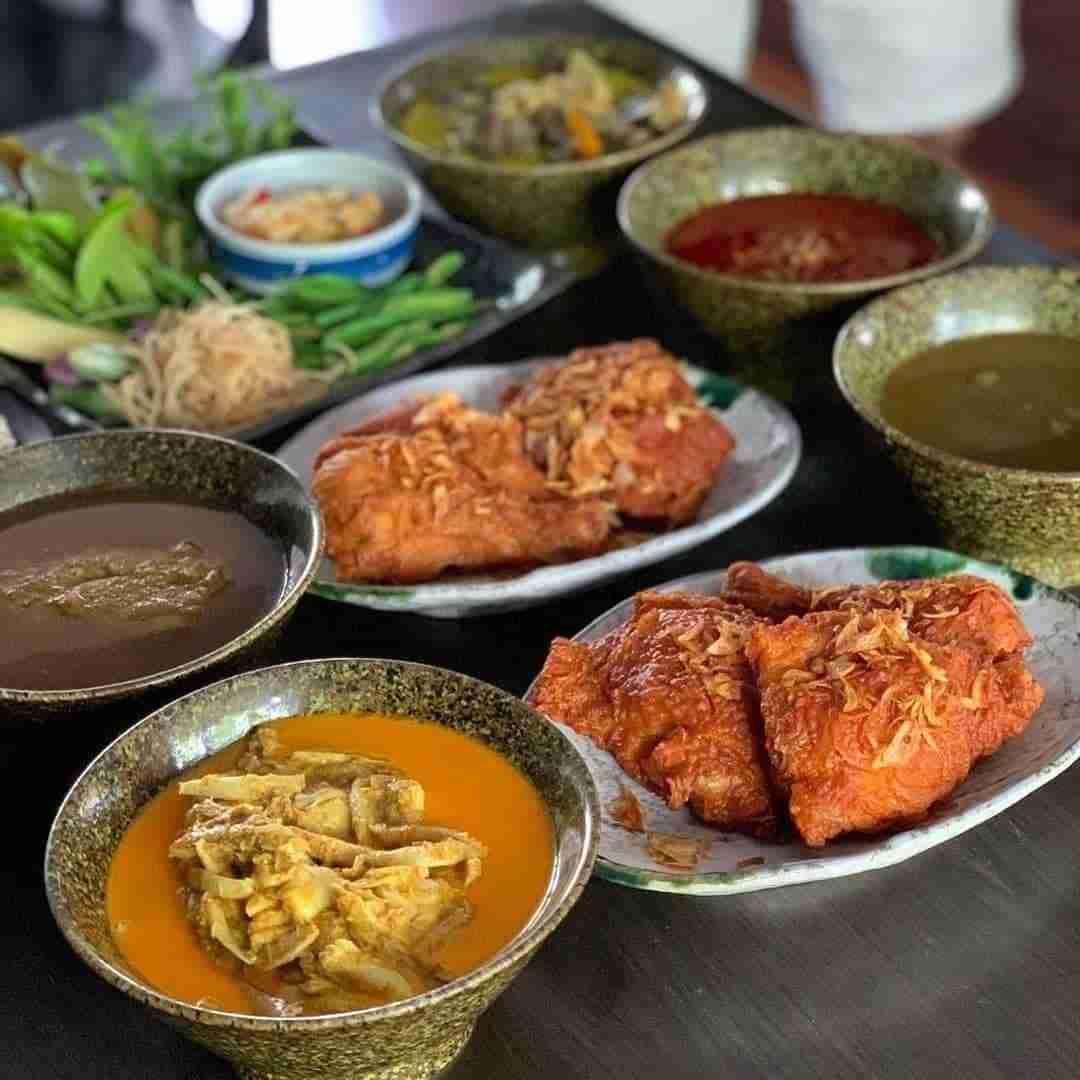 They refine each dish to perfection. Meat is slow-cooked until it's tender and melts in your mouth.
Soup is double-boiled for more than 6 hours. The process at Sorn is very detailed and personalized depending on your preferences.
This establishment is the perfect place to get a taste of Thai cuisine in the most spectacular way possible.
Be sure you are not allergic to seafood!
Sühring
Location: 10 Soi Yen Akat 3, Chong Nonsi, Yan Nawa, Bangkok 10120
Cuisine: German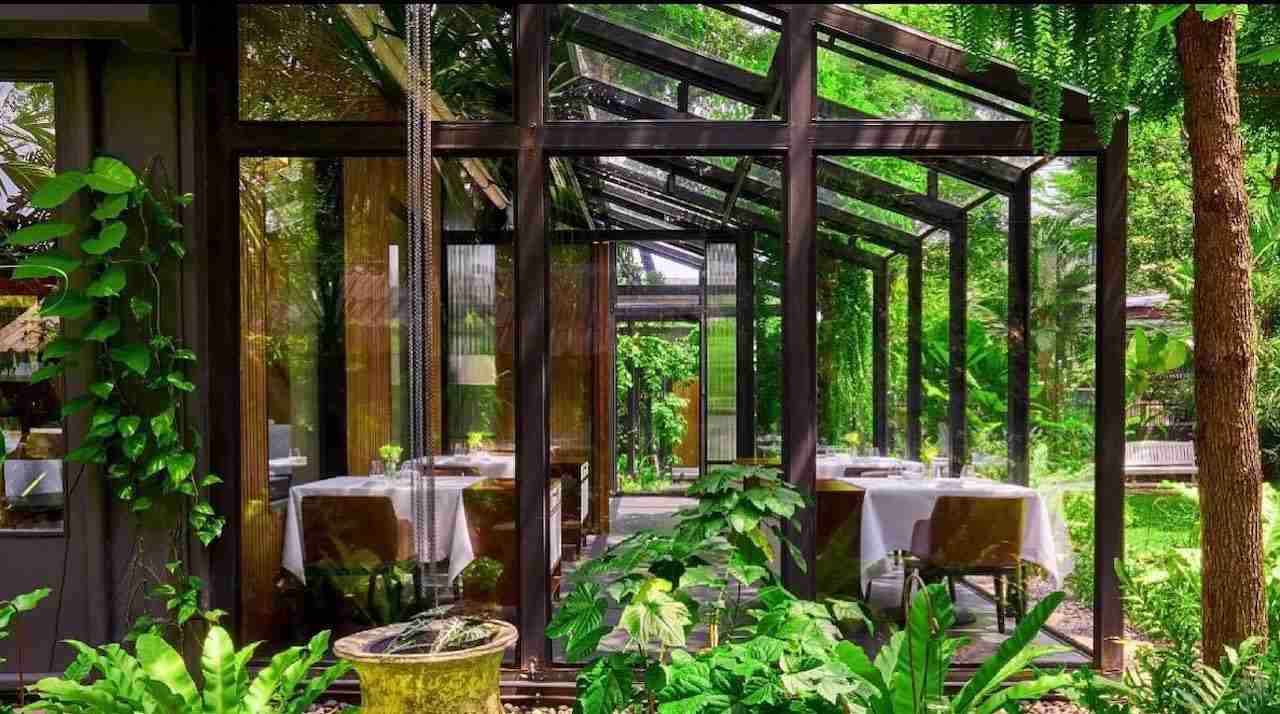 This German fine dining restaurant is very notable. It ranks 40th among the World's 50 Best Restaurants and ranks 7th in Asia.
Led by twins Chef Matthias and Thomas, they create a modern German tasting menu inspired by their childhood, family recipes, and all the travels they did around the globe.
It resulted in exciting and playful dishes that will blow your mind. From the texture down to its taste, it goes beyond food as we know it.
Not to mention that the plating is incredible. It is already a feast to the eyes even before you take a bite.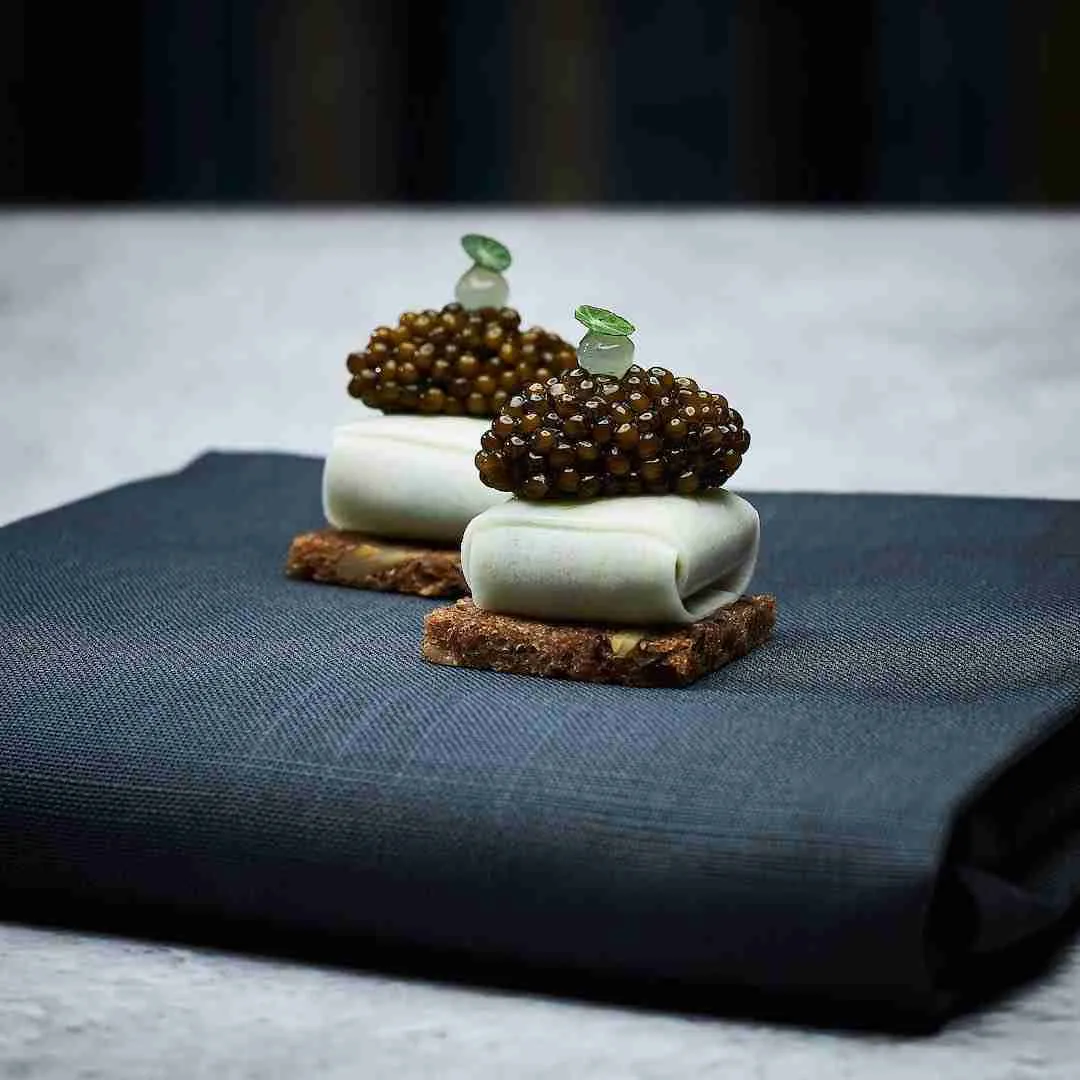 Just like their Pan-seared Blackthroat Seapearch with roasted endive, Osetra caviar, kelp butter, and aromatic herbs or Golden pike caviar with horseradish and apple.
Another good thing about Sühring is that they often do collaborations and work on special projects.
This goes to show how passionate they are about cooking. This experimental style will surely leave a lasting impact on you.
One Michelin Star
80/20
Location: 1052-1054, 26 Charoen Krung Rd, Bang Rak, Bangkok 10500
Cuisine: Thai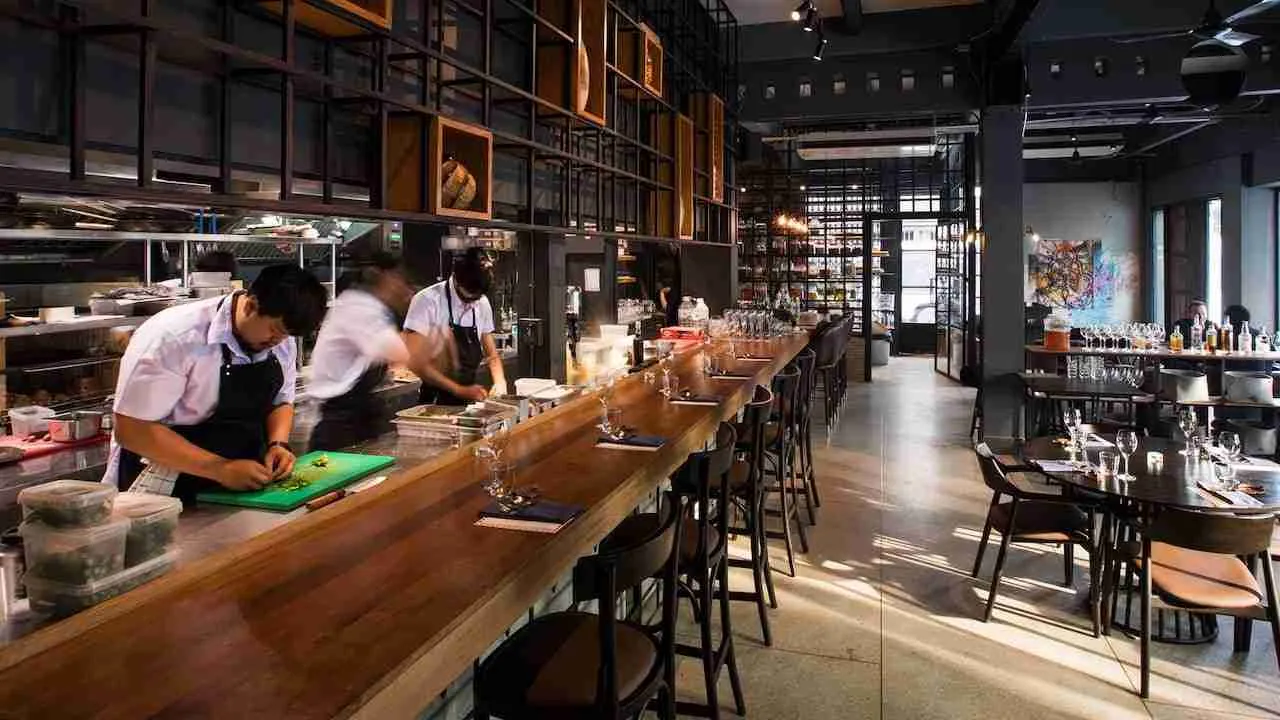 Another Thai fine dining restaurant entry to the list.
80/20 focuses on innovative interpretation of local food and turning it into a world-class gourmet.
They have one signature, seasonal tasting menu consisting of 15 dishes, and each of them is very unique.
With bizarre ingredient pairings and masterful skills, you will get sweet, salty, spicy, and everything in between in one bite.
Start with their "Khanon Buang", which is a Thai crepe with banana, prawn, and ivory mango or "Moo Hom Mangda", grilled pork with rose apple and Mangda.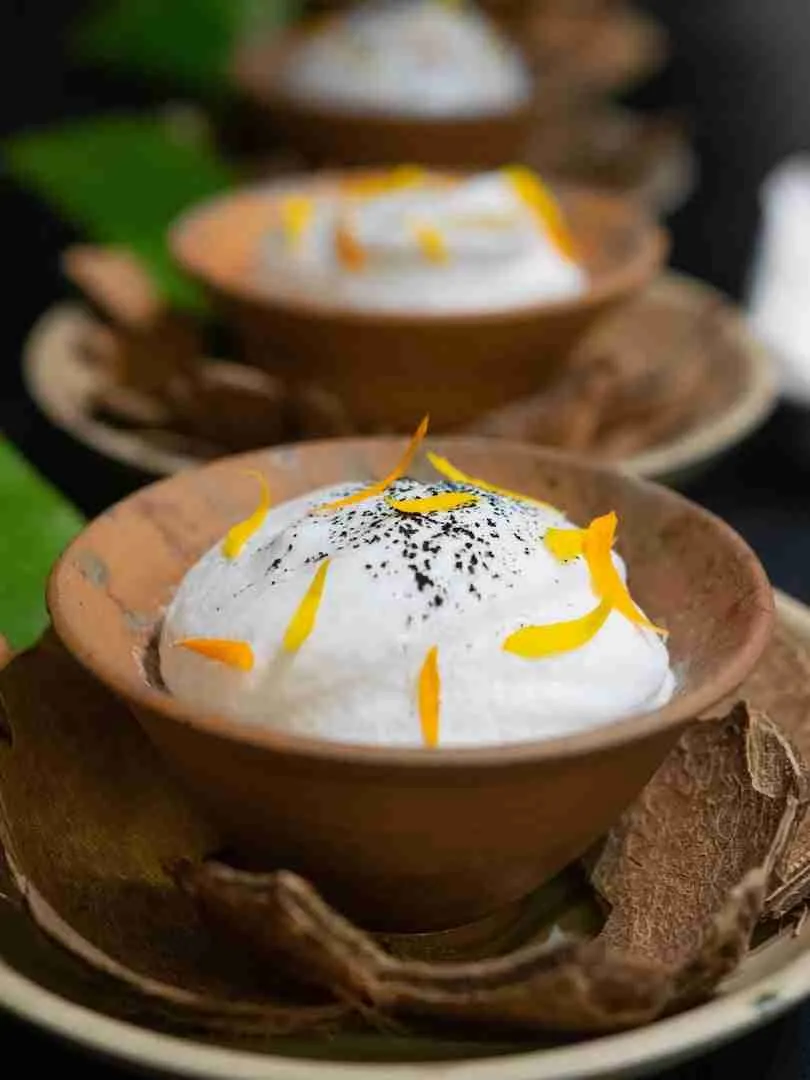 Be amazed by their great "Gaeng" or Thai curry that will wake up your 5 senses.
The presentation is accurate, as well. Some of the dishes are even served in clay pots and stonewares. It definitely adds to the ambiance.
Be sure to pair all these with wine to complete the experience!
Canvas
Location: 113, 9-10 Thong Lo Rd, Klongton Nua, Watthana, Bangkok 10110
Cuisine: Fusion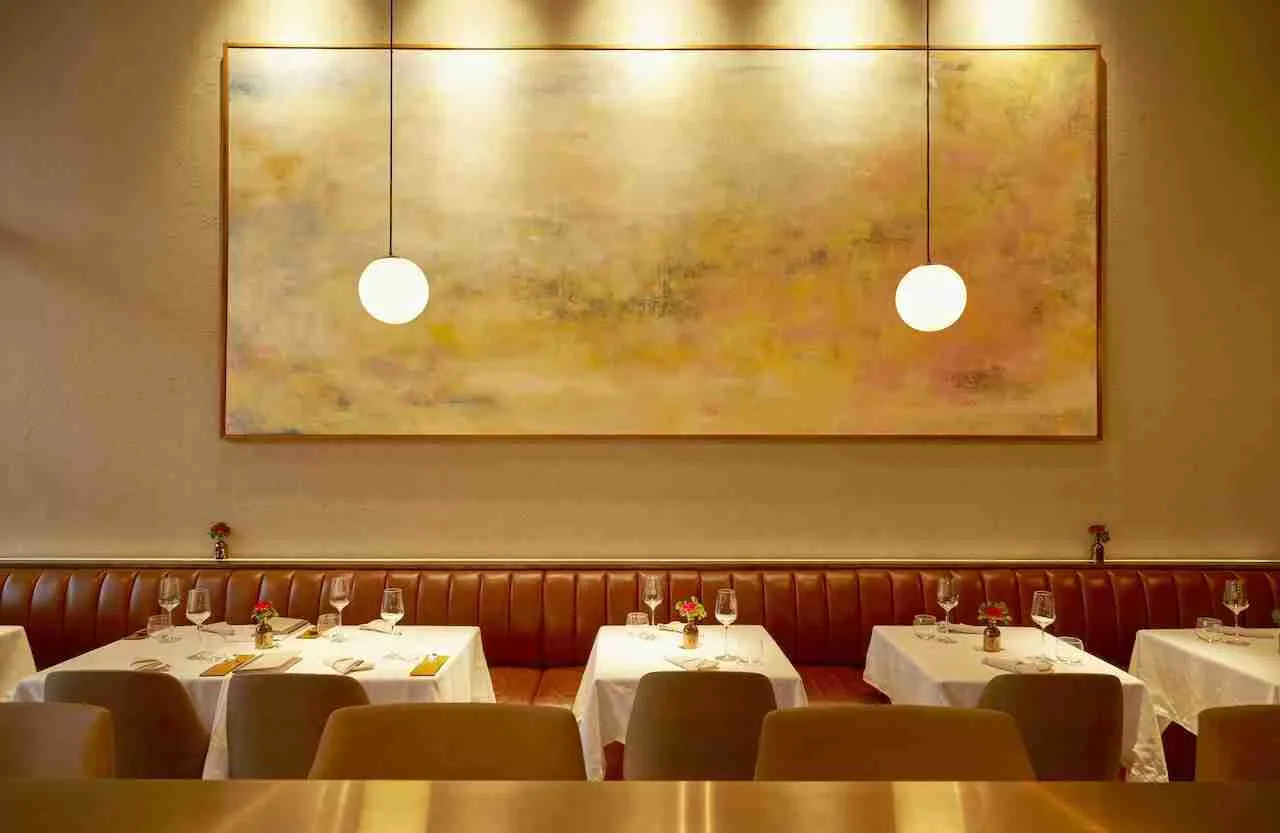 Canvas is the result of creativity in the culinary world.
Like its name, you can expect dishes to be masterfully presented like artwork. It is so beautiful that you would not even want to touch it.
This restaurant gives a Michelin star dining experience that you will not find anywhere else.
They aim to provide bold, colorful, stimulating, and progressive meals to their guests every time.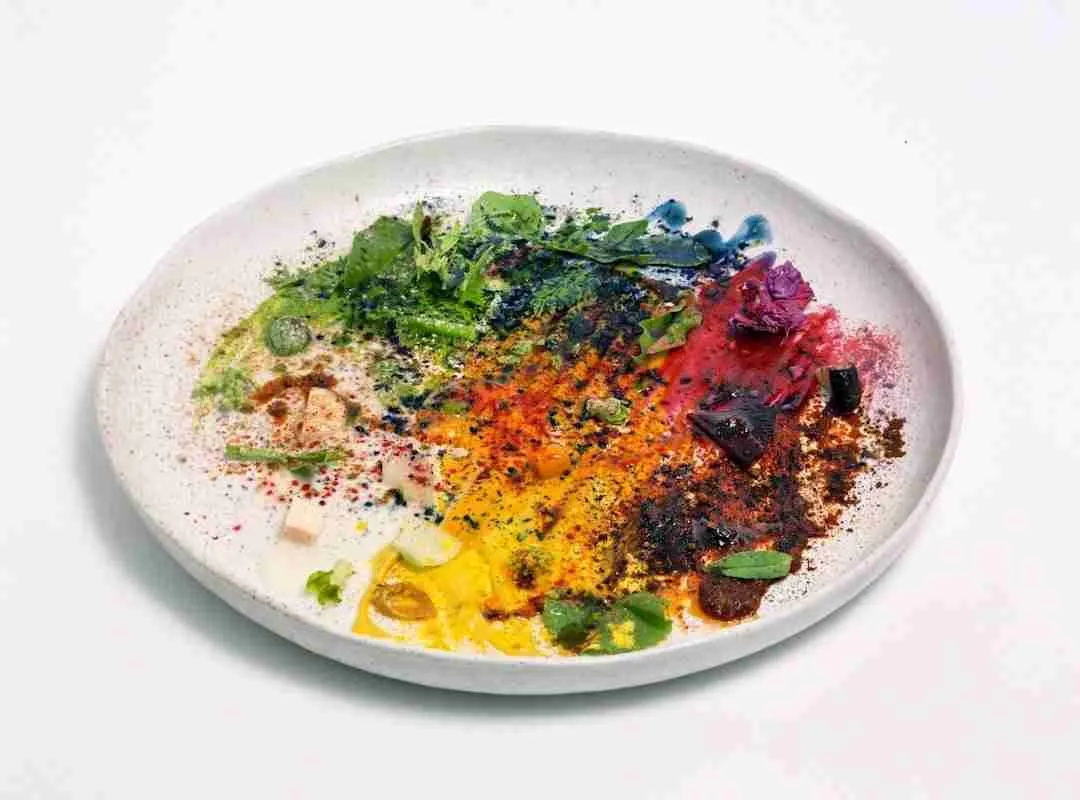 It is very evident in their cooking. Their food is influenced from all over: international cuisines, local street markets, provincial delicacies, and many more.
All are expertly prepared and cooked with advanced, modern techniques.
Even the plates that they use are carefully selected. After all, the blank canvas is essential before the artist begins painting, right?
They serve a seasonal 22-course tasting menu.
Each is very different from one another, so it will be an explosion of vibrant taste profiles. Make sure your tummy (and phone) is prepared!
Côte by Mauro Colagreco
Location: 300/2 Charoen Krung Rd, Yan Nawa, Sathon, Bangkok 10120
Cuisine: French-Italian Fusion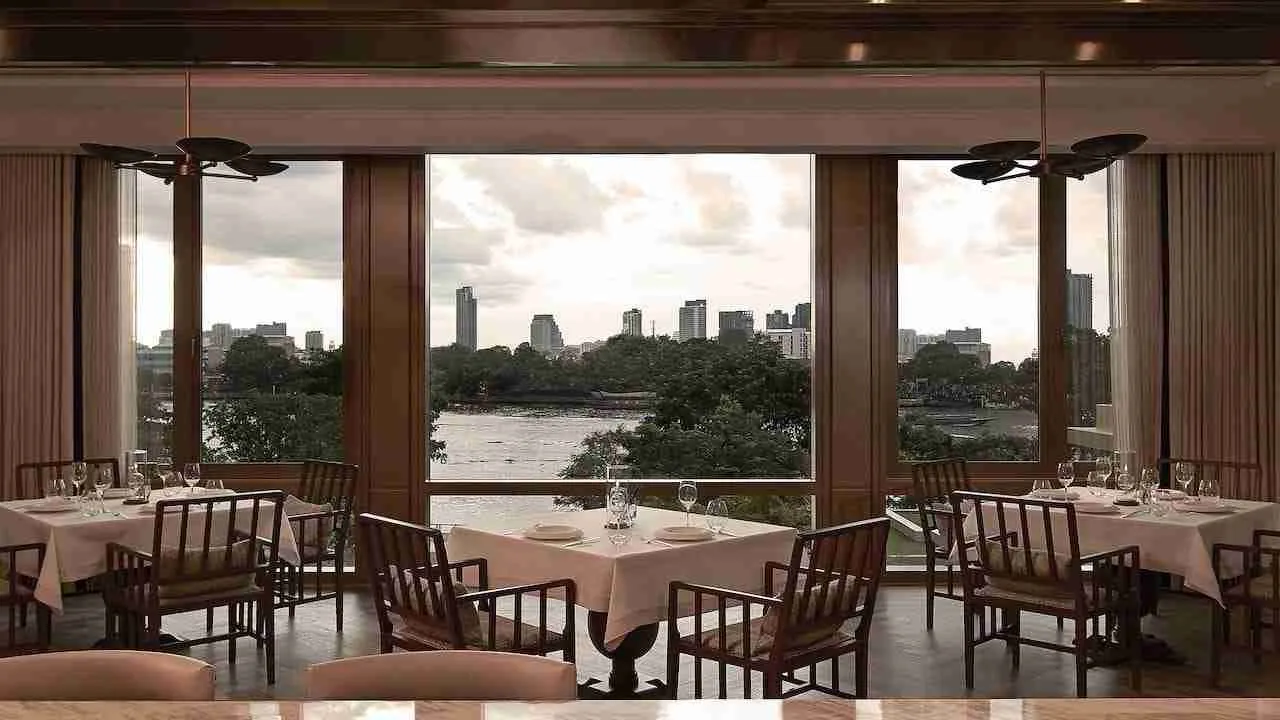 There may be no 3 Michelin star restaurants in Bangkok yet, but we might expect Côte by Mauro Colagreco to be the first.
Chef Mauro has a 3 Michelin Star Restaurant in France called Mirazur.
He brings his culinary expertise to Bangkok and reinterprets this French-Italian fusion that made him win this incredible award.
Found in Capella Bangkok, Côte draws inspiration from the European Coastal Riviera. Vibrant flavors from the land and the sea are the main elements here.
All of his dishes are fresh and upscale in every way.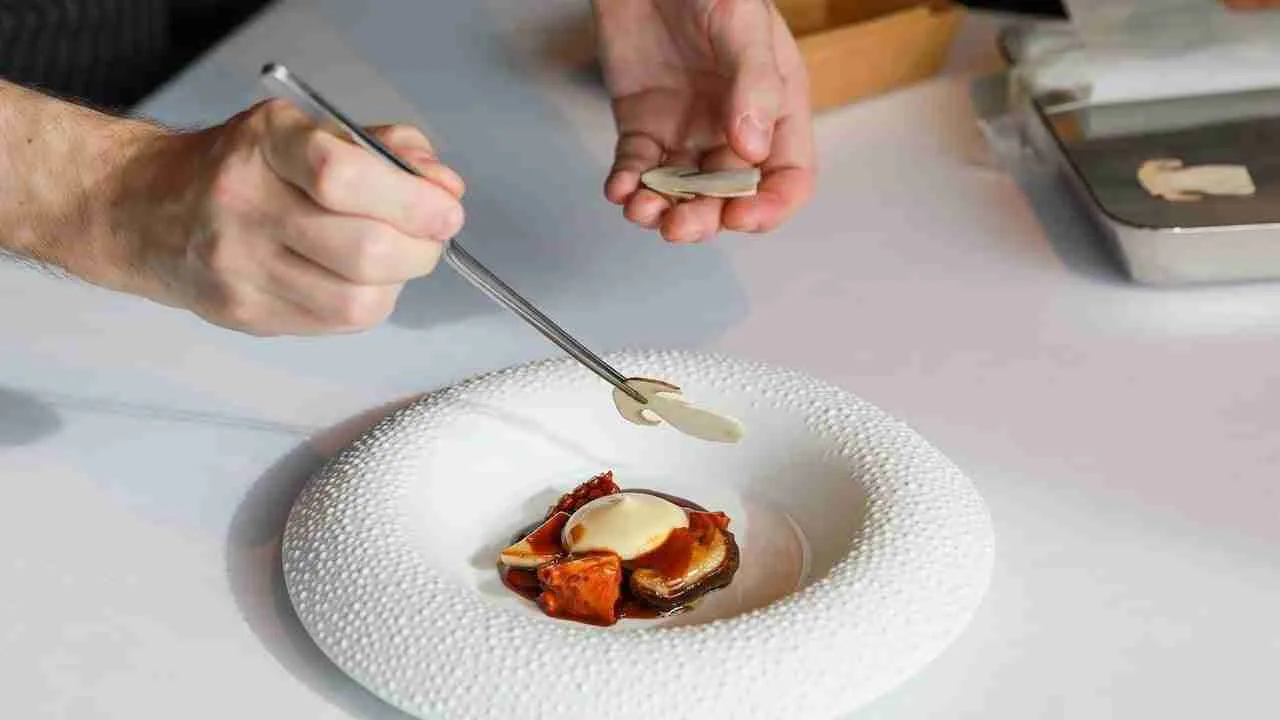 With his use of exceptional products and seasonal inspiration with signature Colagreco touches, Chef Mauro refines simplicity at its finest.
It also helps that the restaurant is set in the most elegant interior facing the majestic Chao Phraya River.
Enjoy delicious food and wine paired with a relaxing view.
IGNIV Bangkok
Location: 159 Rajadamri Road, Bangkok 10330
Cuisine: Swiss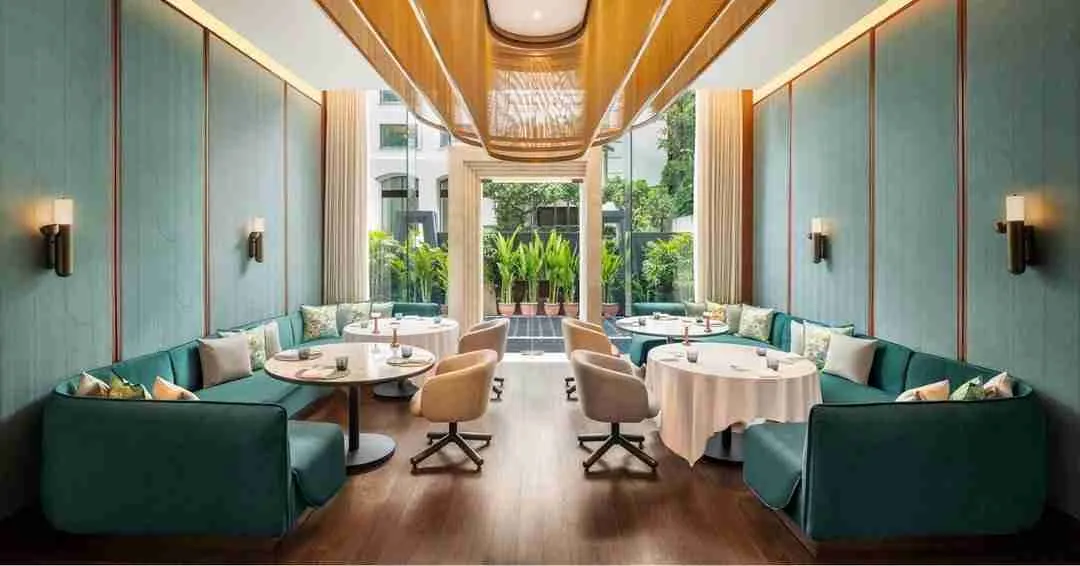 This Michelin awarded restaurant inside St. Regis Hotel is imagined by Swiss Chef Andreas Caminada.
He comes from the internationally acclaimed 3-Michelin-starred restaurant Schloss Schauenstein in Switzerland.
Head Chef David Hartwig, along with his Sous Chef & Pastry Chef Arne Riehn, took this inspiration and introduced IGNIV to Bangkok.
People loved it. In fact, they managed to get a One Michelin Star award just this 2022.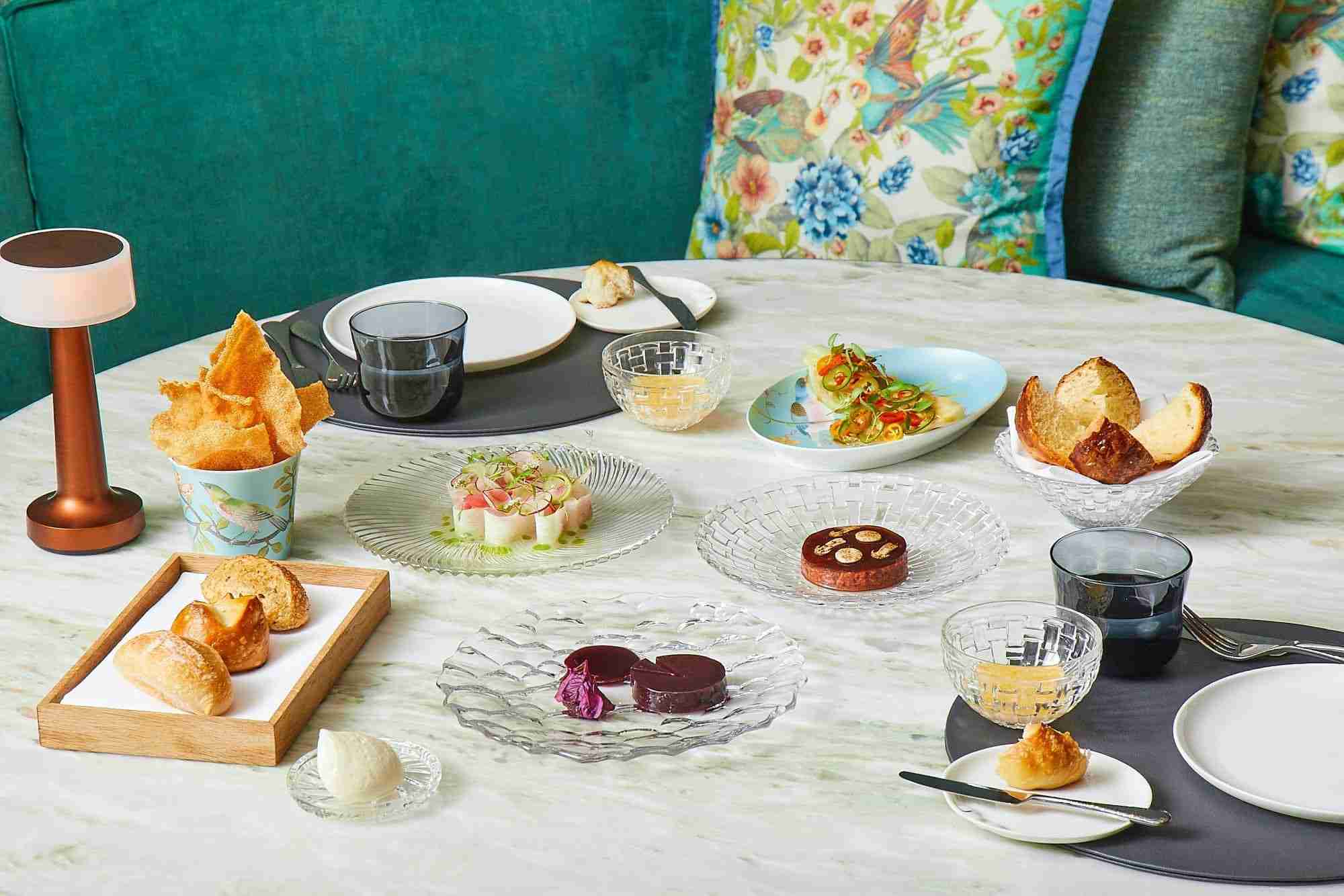 Their concept of translating Chef Andreas' ideas to the Thai flavor palate was incredible.
They specialize in a 4-course tasting menu meant to be shared. This is because they believe that interaction is just as important as the food itself.
They have a variety of handcrafted snacks, starters, mains, and desserts that you will adore.
Plus, they also have bread and candy store specialties that are included in the menu.
Apart from the yummy dishes, their world-class hospitality and service will complete the whole dining experience for you at IGNIV Bangkok.
Get Guaranteed Bookings At Michelin Star Restaurants with VLS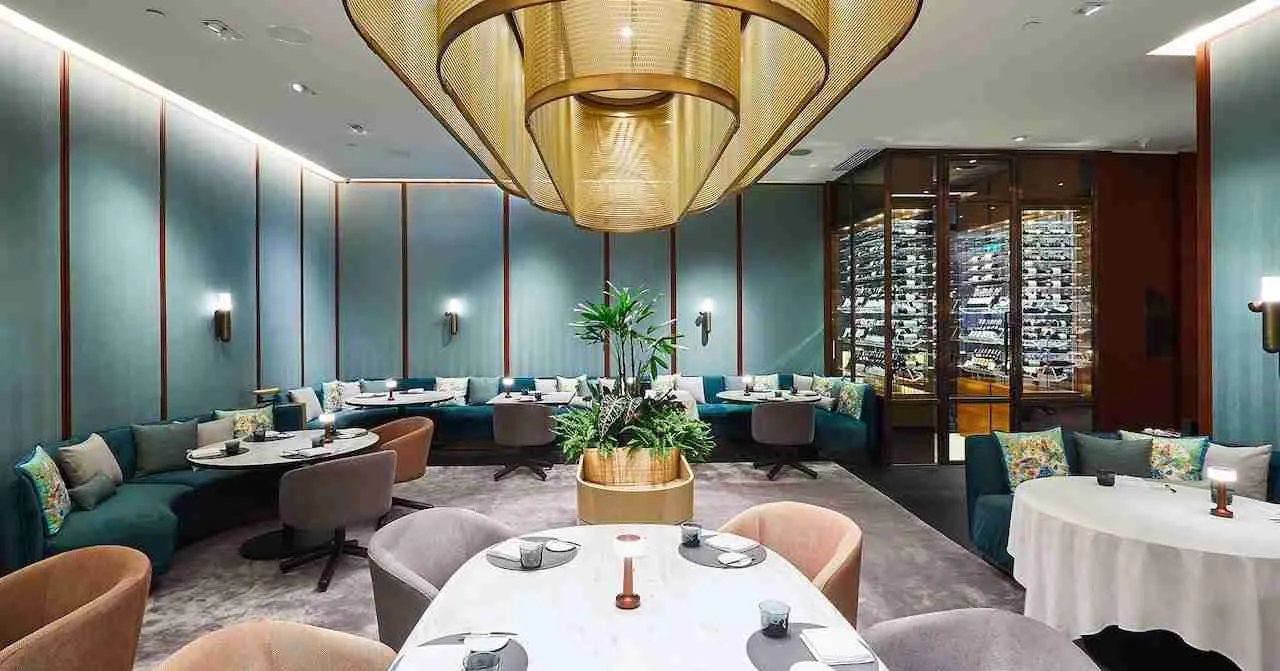 Contact VLS for booking at the best restaurants in Bangkok, including Michelin star awarded restaurants.
We guarantee VIP seats, so you can have a chance to experience the best food in the country.
We can also assist you with:
Travel arrangements
Luxury car rentals (with or without chauffeur)
Visa and immigration assistance
24/7 concierge helpdesk
Add-on entertainment (party models, head chef requests, etc.)
… and many more!
Whatever you're celebrating, we'll make sure to make it the best one yet with a table at one of these Michelin Star restaurants in Bangkok.
FAQ
How many restaurants in Bangkok are featured in the Michelin Guide?
Bangkok currently has 361 establishments as part of the Bangkok Michelin Guide. This includes six 2 Michelin Star Restaurants like Chef's Table, Le Normandie, and many more.
How many Michelin star restaurants are there in Bangkok?
Bangkok has the most Michelin Star Restaurants in the country including Sorn, R-HAAN, 80/20, and others. There are 360+ establishments known to be in the Michelin Guide 2022 in Thailand.
Did you enjoy this list?
Then you're going to love our list of the best fine dining restaurants in Bangkok.