Book a Private Pool Villa in Thailand For Your Luxury Holiday
Nothing in the world compares to the beauty that a private pool villa in Thailand offers.
Whether you come to visit Thailand to relax and rest, to party, or for business, having the right luxury villa pool will make your stay so much better.
Contact our concierge service today to find the best luxury pool villa for your holidays.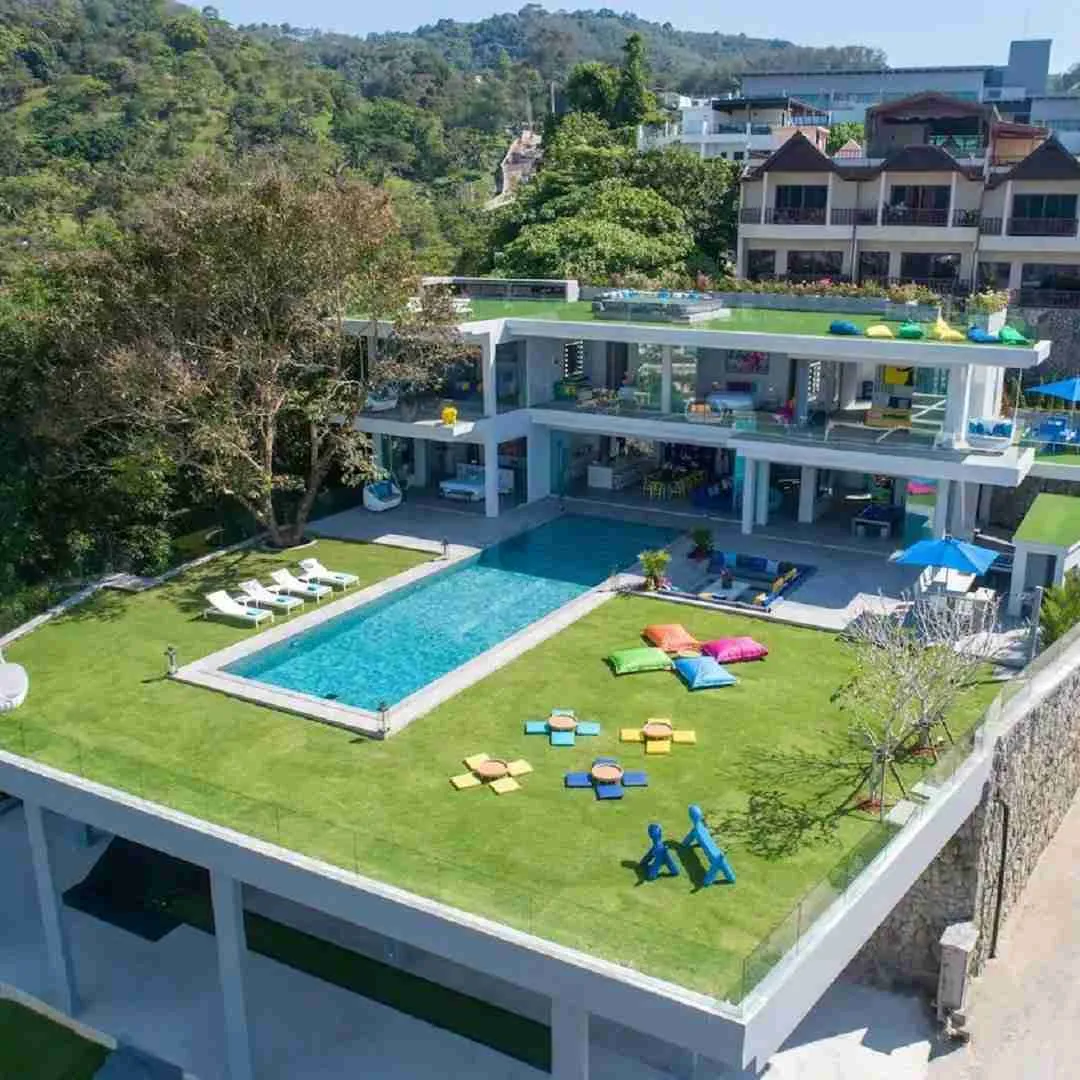 And if you need inspiration, here's a list of the best villas with private pool in Thailand for an incredible luxury stay.
Top 5 Private Luxurious Pool Villas in Thailand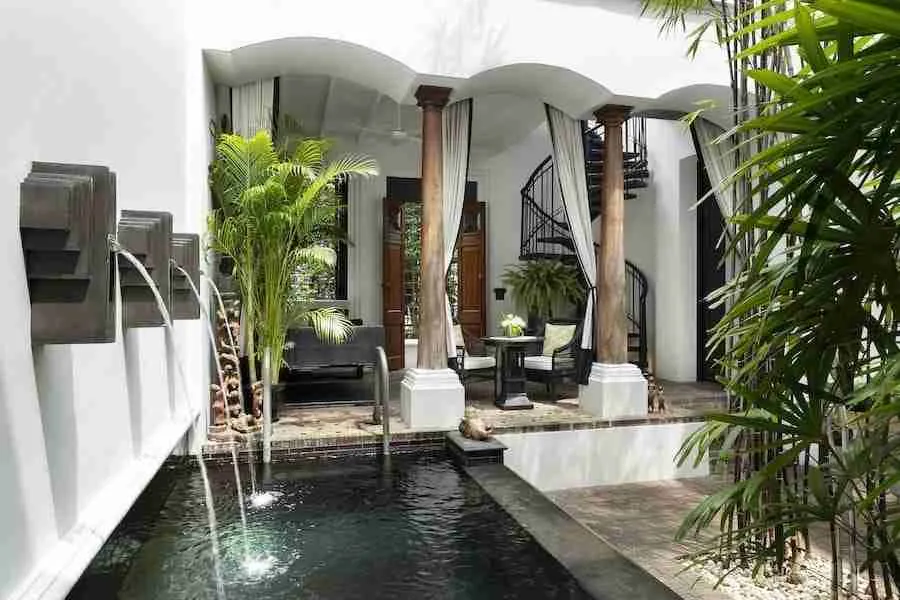 Pool Villa Riverview
Starting at the heart of Thailand, this pool villa in one of the best hotels in Bangkok is a great introduction to the country's fascinating culture. With rustic charm embedded with traditional ornaments, you'll fall in love with the Land of Smiles even more.
This pool villa in Bangkok boasts a splendid view of the Chao Phraya river as you bask in its superior art deco-inspired interior. The ambiance alone will make you feel like royalty, especially with their butler service to elevate the staycation experience further.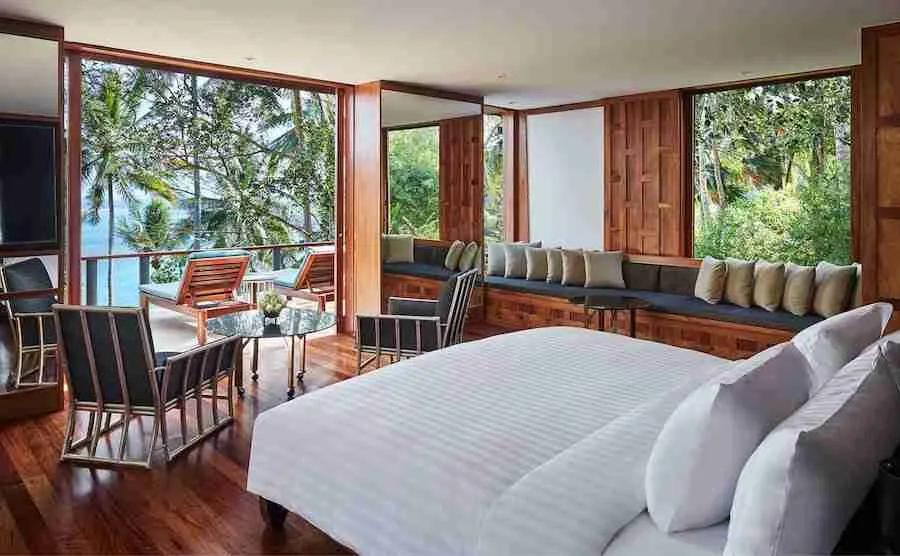 Two-Bedroom Ocean Villa
This pool villa is in one of the most luxurious resorts in Thailand. The Two-Bedroom Ocean Villa proves why. It showcases majestic structures set at the edge of the Phuket peninsula and a breath-taking seascape displaying a breath-taking view of the azure Andaman Sea.
It has separate king-sized bedrooms, a private pool, and various areas to lounge at. Get access to the sun terrace with living and dining salas and an expansive private beach-access courtyard. Hungry? Enjoy the signature Thai dishes of their world-class head chef.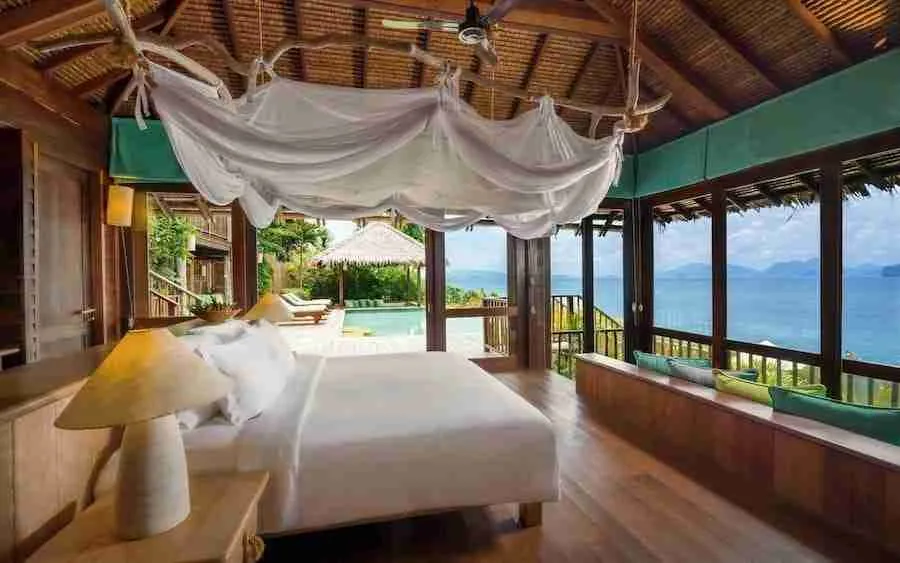 Sea view pool villa with private pool
This gorgeous villa will awaken your sixth sense. Your stay will give you pure bliss with its delicate balance of nature and modern opulence. Being 600sqm wide, the entire villa will be enough to provide you with the ultimate experience.
Its 40sqm private pool and ocean-view rooms offer a panoramic view over the Gulf of Thailand. The large outdoor bathtub and glamorous walk-in closet are not to be missed, too. The ladies will surely appreciate both. In case you need any assistance, their Guest Experience Maker – GEM (butler) service is readily available as well to please all your requests.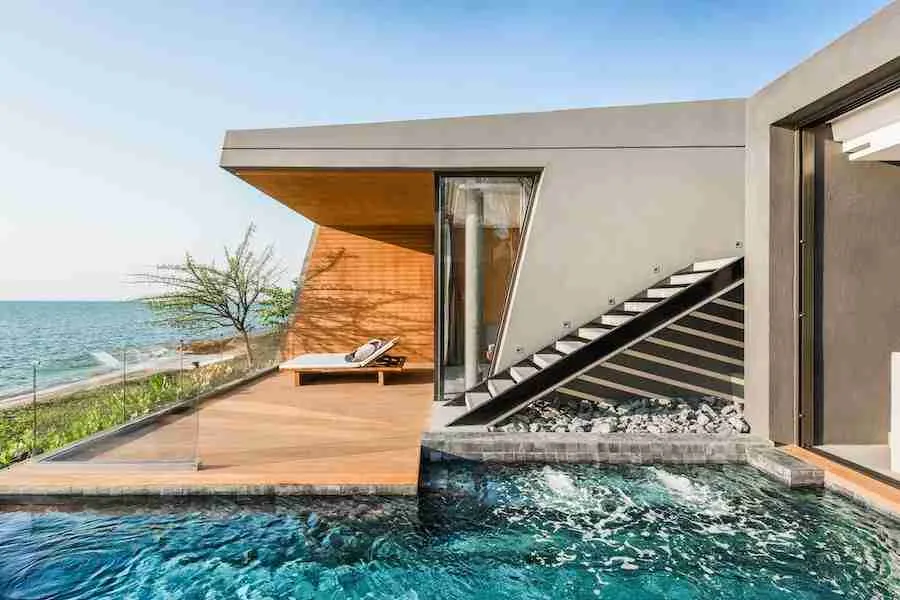 Beachfront Pool Villa
This incredible beachfront pool villa is comparable to an LA luxury home. It's an ultra-modern, stylish villa that sits atop the hill– giving you a clear view of the sea. For romance or recovery, it's the perfect resort to enjoy privacy and exclusivity at its finest.
The design elements are slick in every way. The lofty rooms, the elegant stairs leading up to the sun terrace, salt-water infinity pool, and the large bathtub have such exquisite taste that it's impossible not to fall in love at first sight. Don't forget to soak up the sun with the sea steps away from the villa.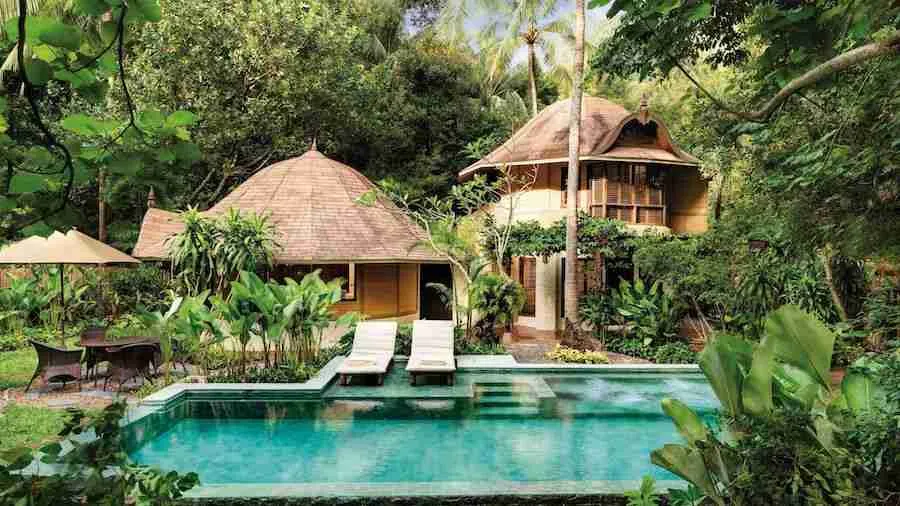 Pool villa in the jungle
There is nothing more romantic than a jungle escapade. This resort has a special, one-of-a-kind luxury pool villa that is nestled by a canopy of trees and limestone cliffs. It's a grand spectacle surrounding the world-renowned Phranang Beach that will leave its guests in awe– perfect for a honeymoon.
It is five-minute deep in the forest to give utmost privacy. You'll be captivated by its contemporary lodge-inspired 2-story villa. It has a wide private pool, 3 bedrooms with an ensuite bathroom each. A spacious living & dining sala with a kitchenette will give you a warm, cozy feeling without compromising high-living quality. In need of any service? Their dedicated butler service is under your fingertips.
Contact us to book directly and enjoy these wonderful places for seamless and worry-free travel.
Our concierge service can source and book pool villas in Thailand for you.
In need of someone to keep you company? We got you covered, as well. Click here to know more.

The average price for a pool villa in Thailand starts at THB 9,000++ and can go as high as THB 140,000++. It highly depends on the location and prestige of the resort, but undoubtedly all of which can give an enjoyable and romantic luxury holiday. Contact us to find something within your budget.
If you prefer a getaway near the city, the pool villa in Pattaya is a very good option– beautiful, high-class, and can give you the privacy that you need. On the other hand, the villas at Krabi are an idyllic choice for a lost paradise escapade.
What about the rest of your trip?
Our VIP concierge service is at your disposal to turn all your dreams into a reality.
From luxury rental options to private event planning, let us know how we can help make your holiday in Thailand even more incredible.