Our Concierge Helps you Find the Best Private Islands in Thailand
Imagine an island all to yourselves. It's a sweet escape, away from the hustle and bustle of the city. With lush forests and clear waters, you have your own tropical paradise where anything and everything is possible.
Perfect for private parties and events, host the most epic and unforgettable getaway at the best islands in Thailand.
Contact us today to explore the options with our team of concierges.
But if you want to know what kind of private islands Thailand has to offer, we made a short selection for you.
From the tranquil beaches in Rayong down to the majestic islands of Phuket, there are bountiful options for an intimate beach party.
Here are our top picks: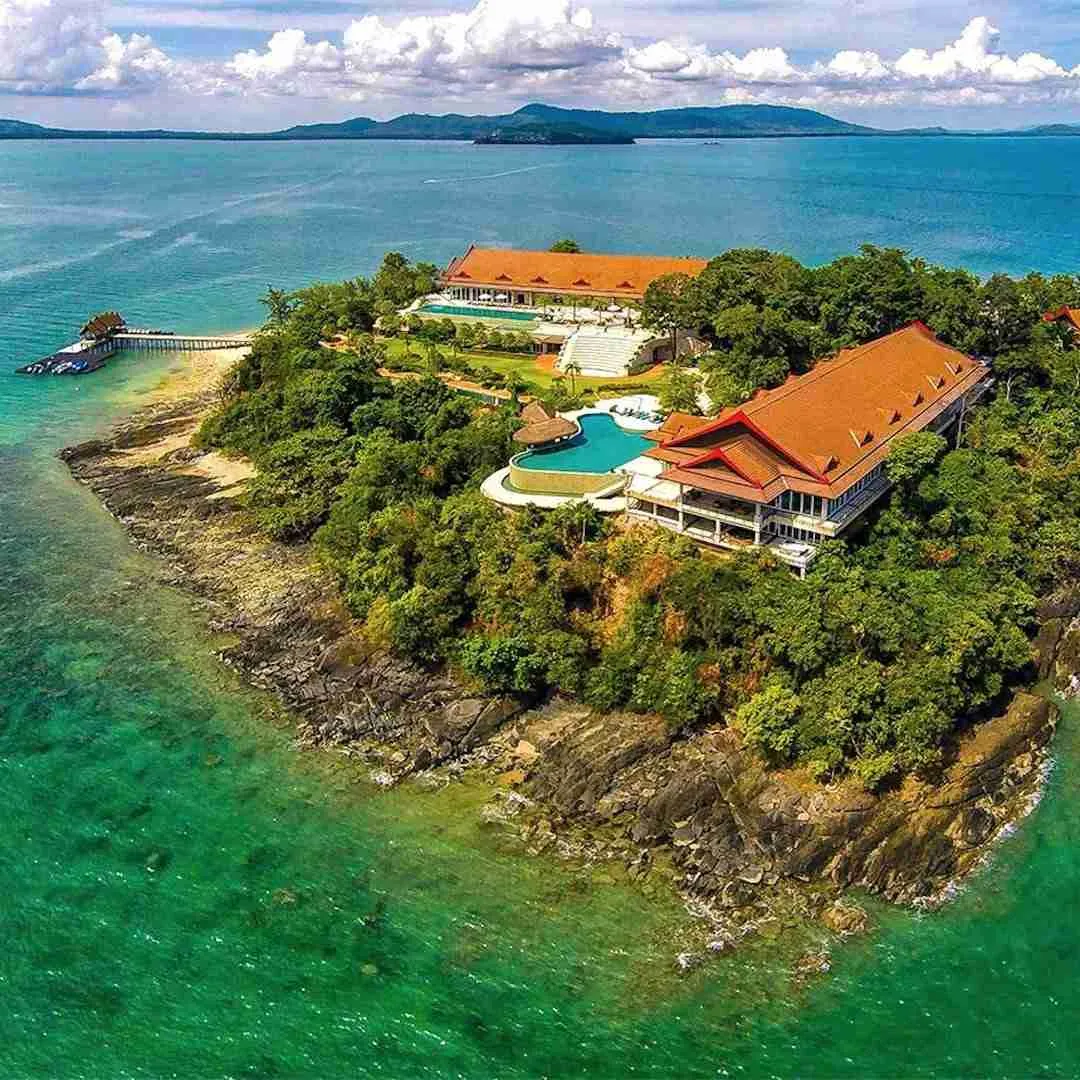 Koh Munnork Private Island | Rayong, Thailand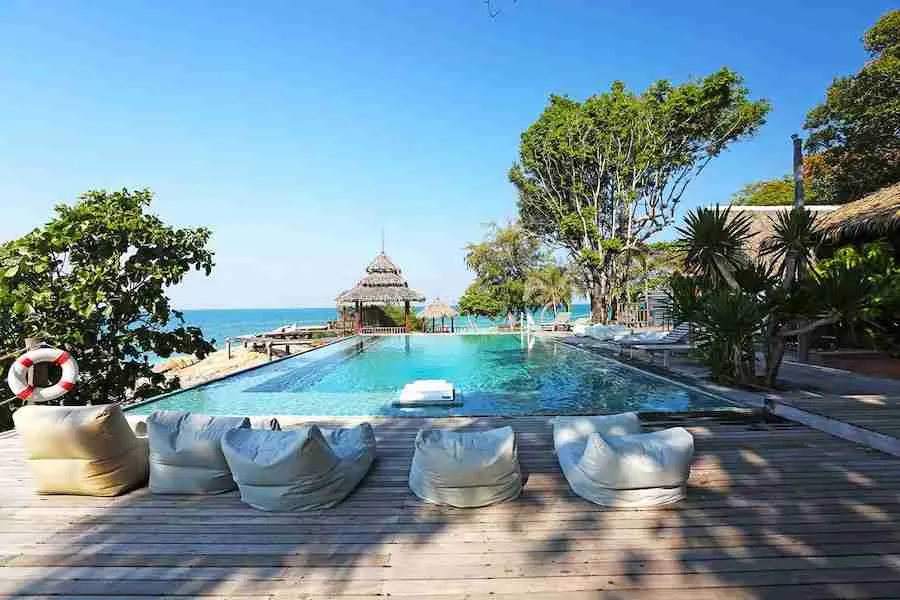 Taking pride in their beach bungalows set in the most serene environment, the Koh Munnork Private Island invites its guests to disconnect from the online world and connect to nature instead.
It's a beautiful islet that's only 3-4 hours away from Bangkok. They have plenty of beachfront rooms that let you appreciate the clear blue waters and stunning rock formations all around. You're free to roam the island, swim to your heart's content, and do water activities such as snorkeling and diving.
This is an ideal set-up for an intimate escapade with your inner circle. Travel packages (boat transfers, food specifications, activity planning, etc.) can also be arranged for a full board itinerary that everyone will enjoy.
Koh Rang Noi | Phuket, Thailand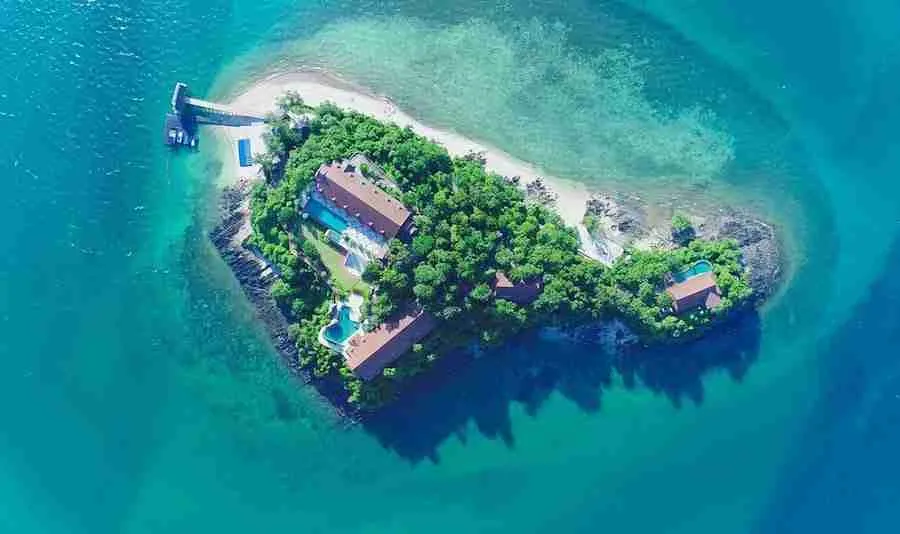 Koh Rang Noi is the embodiment of tropical paradise. It's a small island with a mansion perched at the top of the mountain peak, showcasing a glorious 360 view of the Andaman Sea.
That's not the only thing that's breath-taking here. The whole island experience will take you on an unforgettable journey through its world-class facilities and services. It has premium transportation where you indulge yourselves in a high-end 70ft yacht. This is deal for any celebrations and momentous occasions good for 40 pax!
They also have a 5-star wellness spa, private 43-seater movie theater, karaoke room, and more. Whatever activity you have in line for your guests, guaranteed you'll have an excellent time here.
Amanpuri | Phuket, Thailand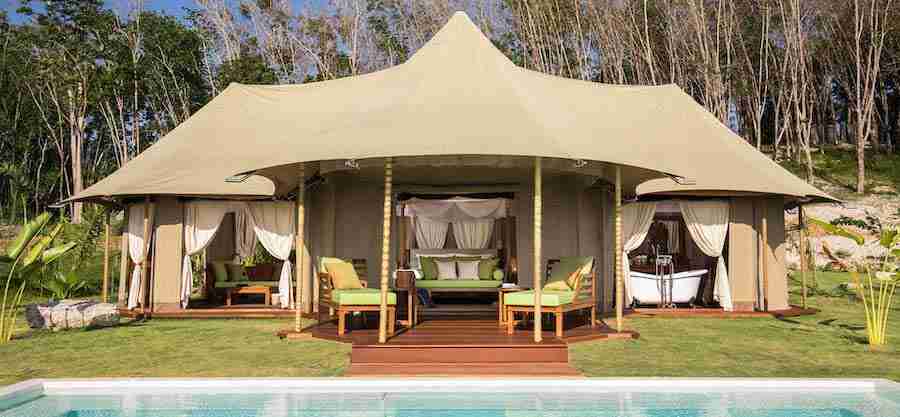 Located at the untouched beauty of Koh Yao Noi, Koyao Island Resort is the perfect hideaway for your private parties. It's a great spot where you'll be surrounded by secluded beaches and dense rainforests. Truly, a hidden gem waiting to be unraveled.
The architecture of the villas is Thai-style; giving you a feel of the oriental beauty that it offers as you immerse in untapped traditions and cultures through their warm hospitality. Get the most out of your Thailand experience the natural way.
Koyao Island Resort has multiple beach-facing villas for large groups. It even features stunning landscaped gardens where you can rent a bike and explore the island for free. Kayaking is also an option for you and your guests.
Naka Island | Phuket, Thailand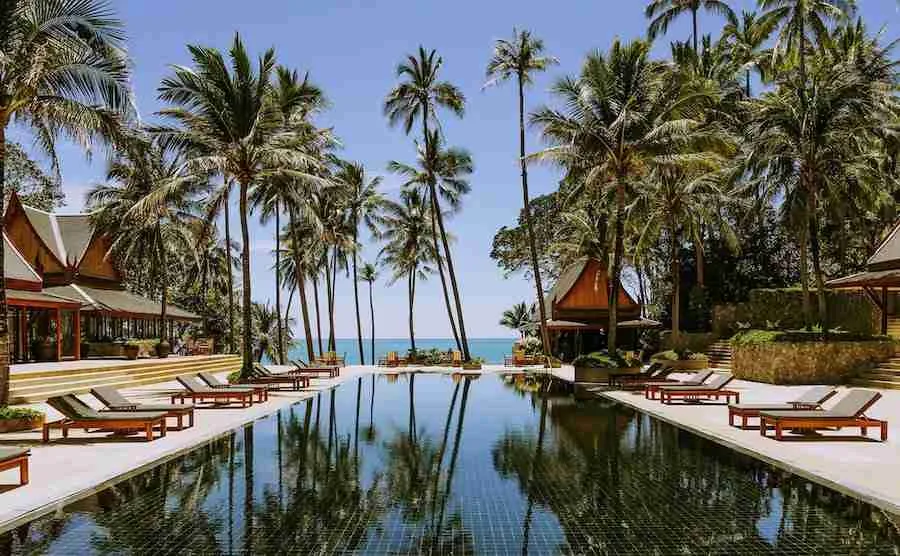 Another iconic resort in Phuket, Amanpuri has made itself known to the world with its global recognition. Awarded as the "Best Bespoke Retreat" back in 2017 by Conde Nast Traveller, this luxury destination is idyllic in every sense.
From the heritage villas to the rejuvenating spa center to their signature Japanese in-house restaurant, Amanpuri will make you feel like royalty in the Land of Smiles.
They serve only the best of the best and, in each service, will let you delight yourselves in unparalleled richness.
If you loved your stay here, this private island has villas for sale, so you can enjoy the island sanctuary like your own private island for life.
Koh Rang Noi | Phuket, Thailand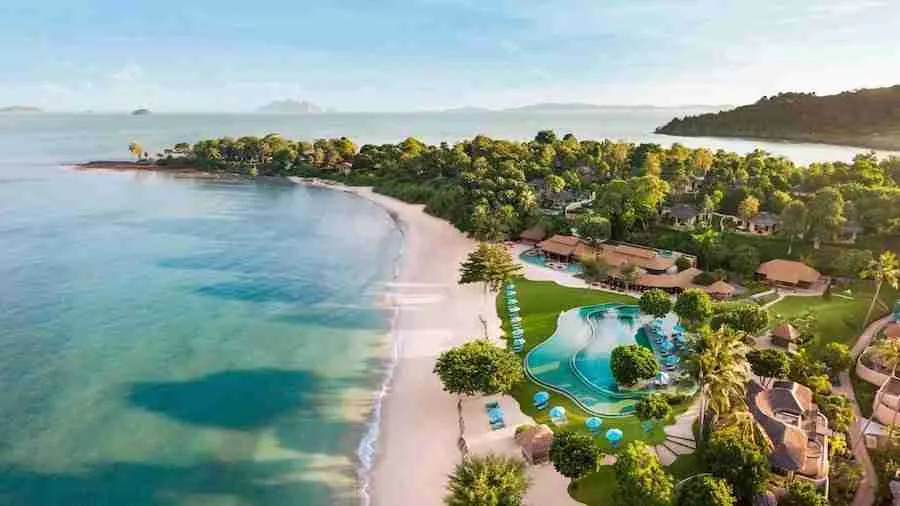 A property owned by the global chain, Marriott, Naka Island is an exclusive island that is not to be missed. Have the best tropical getaway and experience a unique adventure in great splendor the moment you land on the beach.

Boasting its top attractions such as the Phuket Elephant Park, James Bond Island, Maya Bay Limestone Cliffs, and more, get to try exciting activities throughout your stay. After a tiring day, unwind at their private beachfront villas featuring a spacious yard with a private pool.
Everything you might want at a party is here: relaxing ambiance, good food and drinks, and top-notch service. Naka Island is designed to host your next occasion be it a wedding, honeymoon, or bachelor's party.
Let us help you book private islands in Thailand and arrange all the travel requirements for your next celebration. Contact us today!
Yes, there are islands for sale in Thailand. Being a country known for its multitude of beaches, there are several islands that you can turn into your very own tropical paradise.
For rent, the price ranges from THB 150,000 to THB 306,540. To make inquiries about island sales, you may contact us directly for a quote.
We have more than private islands for you stay in Thailand.
Have a look at our selection of luxury rentals or explore our services to see how we can help with everything you need while in Thailand.