Book The Best Private Pool Villa For Your Stay in Bangkok
Bangkok is a magical city to visit. Aside from the vibrant nightlife, it offers world-class hotels and resorts that make it a prime location for an all-around adventure.
There are 5-star hotels, boutique hotels, and even serviced apartments that will leave you breathless with its amenities and facilities alone.
However, if you're seeking unparalleled exclusivity, booking a place with its own private pool would take it to the next level.
Let us do the searching. All you have to do is tell us when you're coming, how many rooms you need and you can focus on enjoying and experiencing Bangkok at its finest while we handle the rest.
Contact us today to inquire about the pool villa rental options.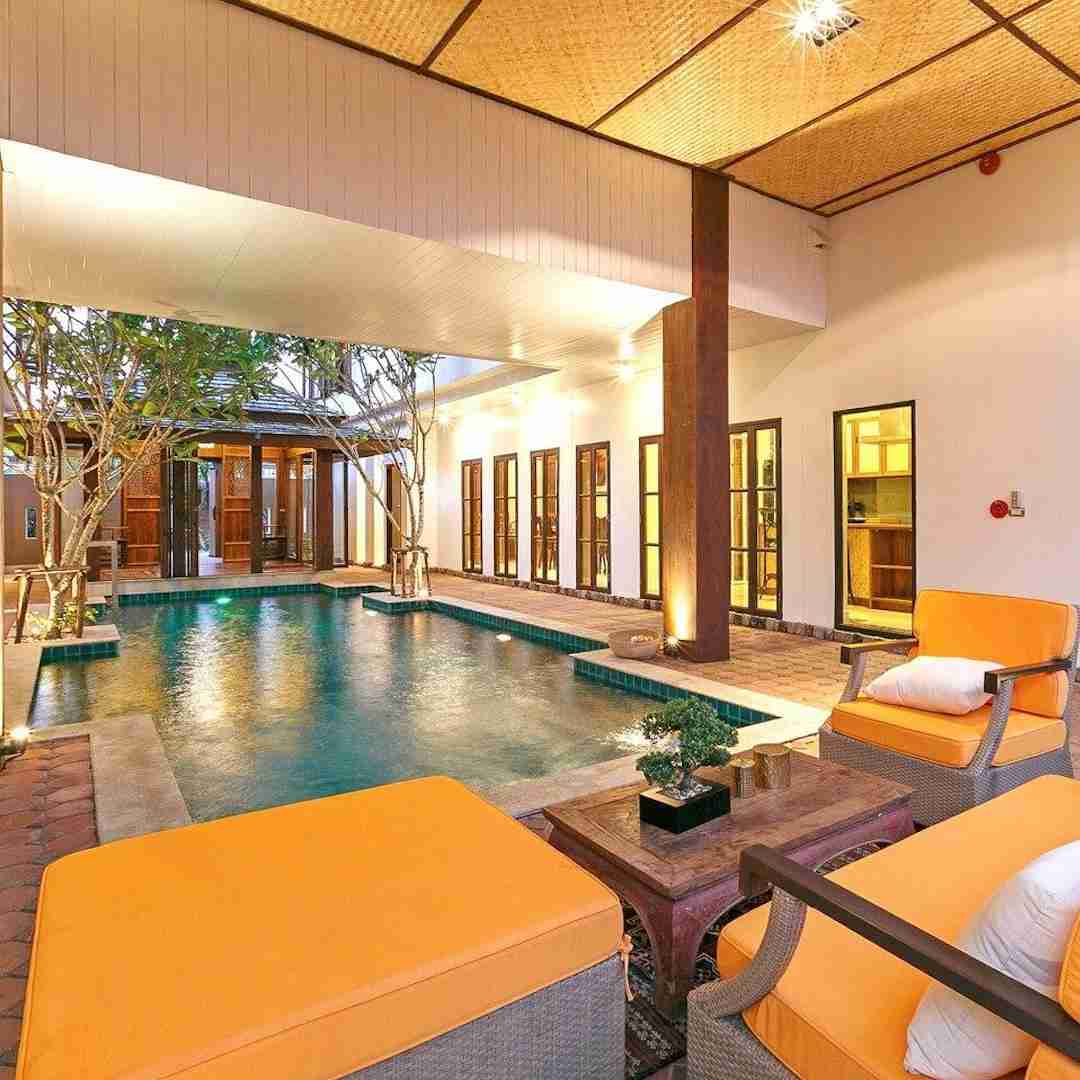 5 Types of Pool Villas in Bangkok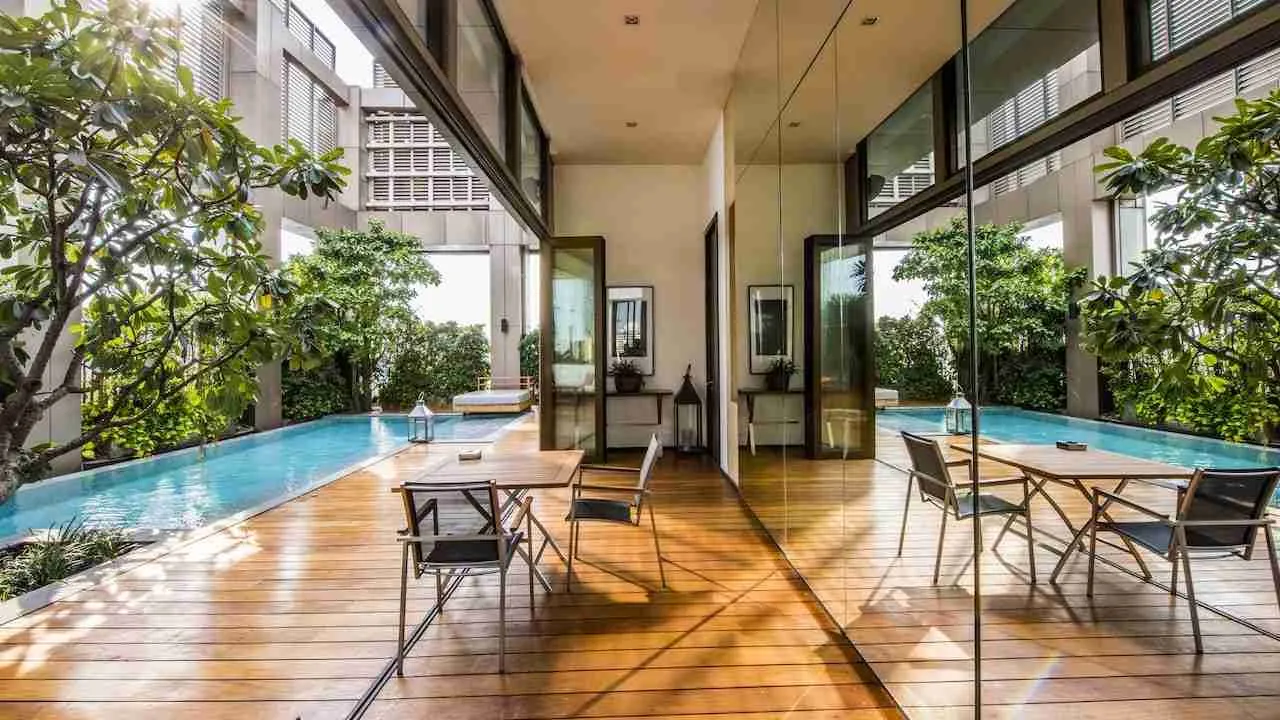 A suite with a private pool is the most common type of accommodation with pool available in Bangkok. It's not quite a villa, but with ample space, you will already enjoy your staycation in modern luxury. You will love it even more with your swimming area.
Enjoy quality time with your loved ones and swim to your heart's content right outside your room.
Serviced Apartment with Private Pool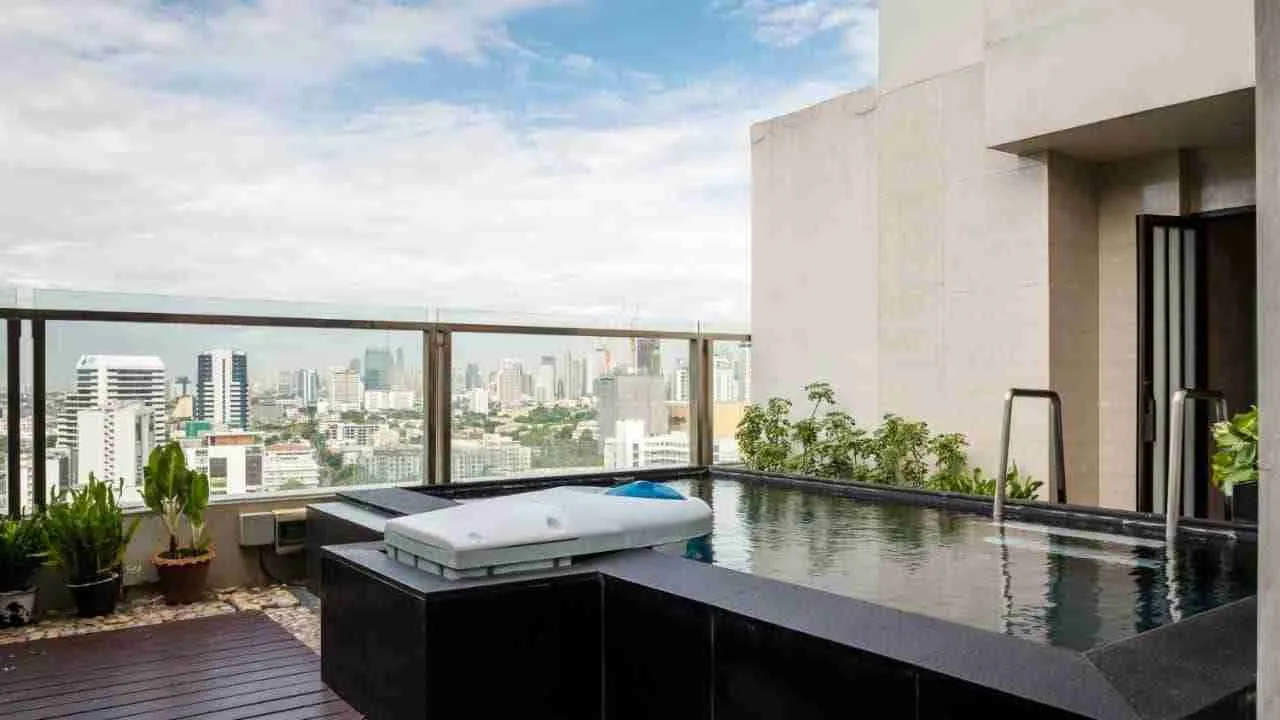 Apart from hotels and resorts, you can find accommodations with private pools in serviced apartments, too. Depending on what you need, there are plenty of options: 1-bedroom, 2-bedrooms, 4-bedrooms, and more.
The best part is that it has everything you might need for a comfortable stay such as a kitchenette.
Luxury Villa with Private Pool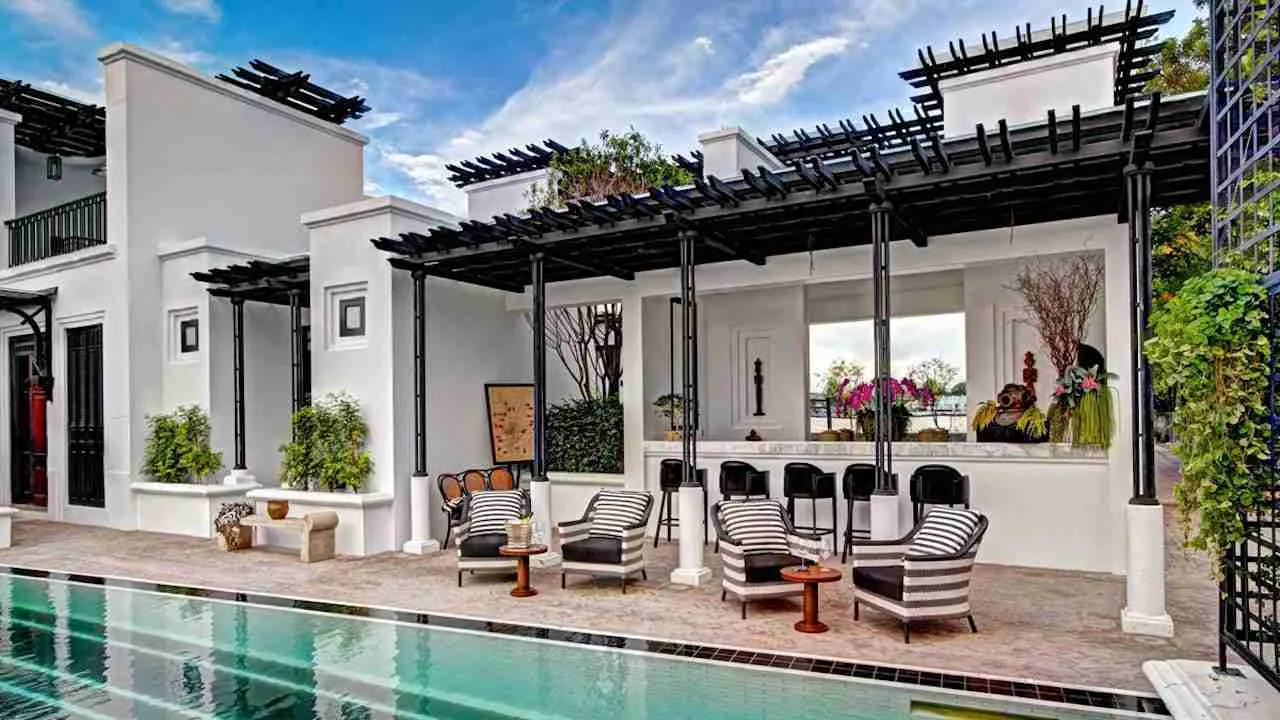 In need of a bigger space? We can help you find proper villas with a private pool that will make you forget you're in Bangkok.
From the design down to the world-class amenities, indulge in the finer things in life at your fingertips. Some hotels and resorts in Bangkok have incredible luxury pool villas with all the privacy required for intimate (or wild) parties.
This is great if you want to impress your date for a romantic getaway or a steamy night.
Pool Villa with Private Garden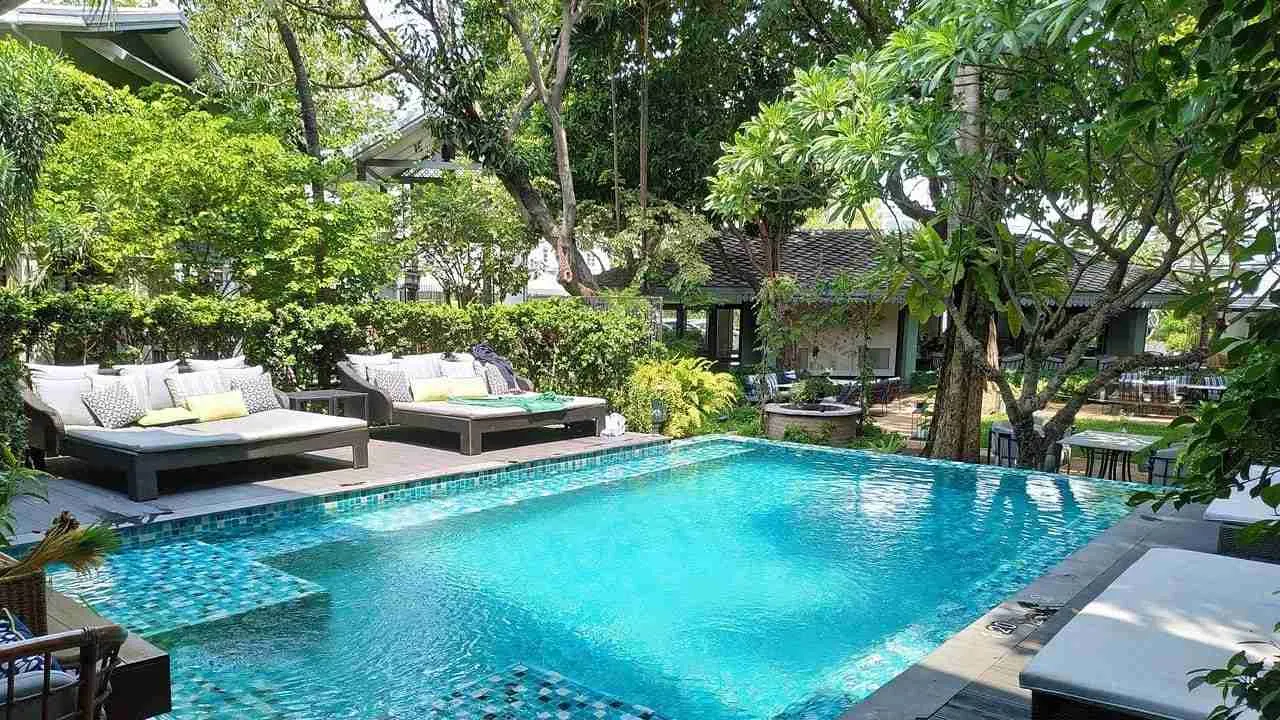 Love nature? Book a pool villa with a private garden so you can have an escape from the hustle and bustle of the city.
Wake up to the sound of nature. Take your breakfast by the balcony. This is ideal if you want to rejuvenate your senses after long nights out in the city.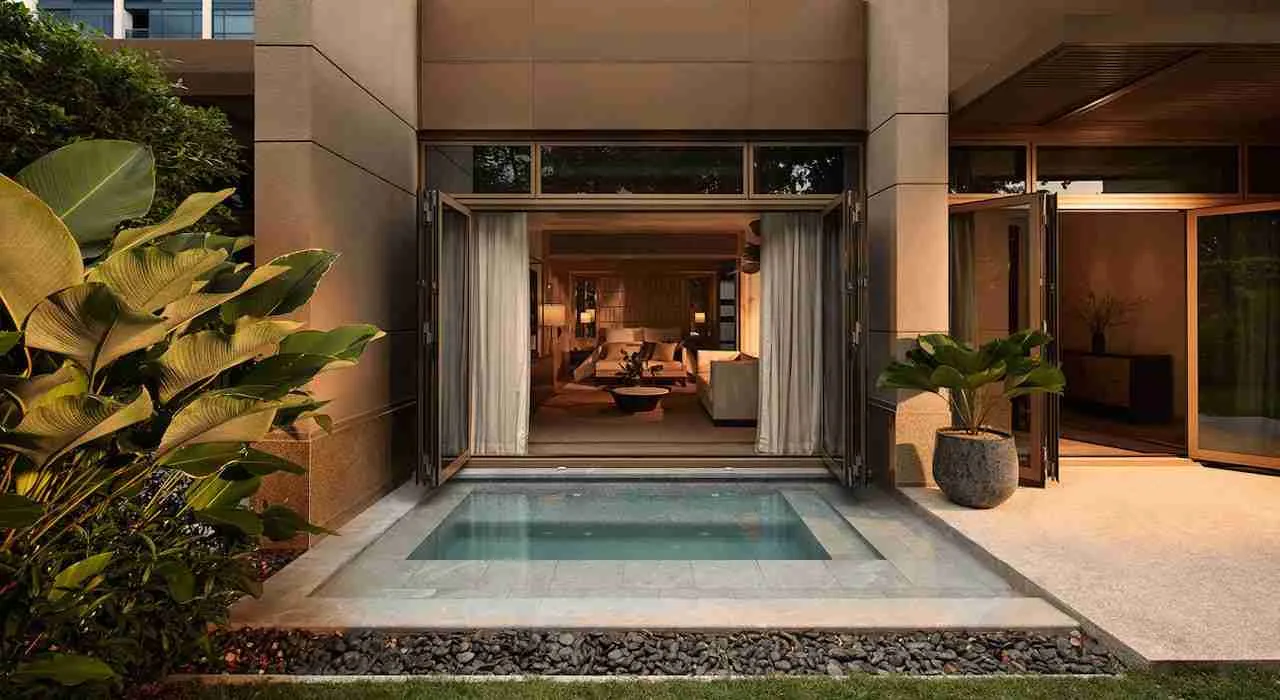 Want to go all out and have a one-of-a-kind experience? Presidential villas are singular room types that are over 150 sqm. It is preferred by many as you get to revel in world-class amenities and features.
Some include an Indoor jacuzzi, a private pool, a mini-theater room– you name it! This one is suitable for grand celebrations like birthdays or bachelor parties.
Let Our Concierge Find The Best Pool Villa In Bangkok For You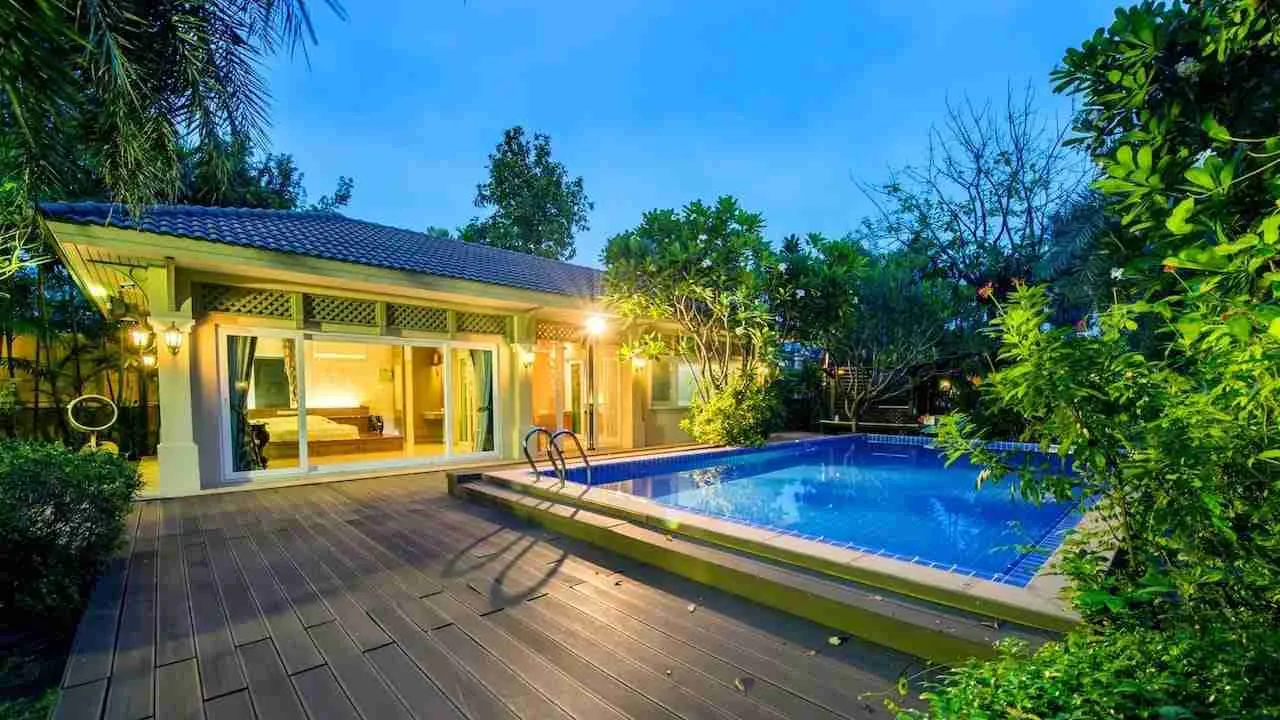 We have unbeatable private pool villa options.
Regardless of the amenities or the area you want to stay in, we have access to the best private pool villas.
We also make it easy and convenient for you to find a hotel, resort, or house with a pool in Bangkok.
No need to spend hours finding accommodations on AirBnB. Our team has exclusive listings that have guaranteed booking especially for you.
Your one-stop-shop for your trip to Bangkok
Do you want to throw a party at your pool villa? How about organizing a lovely dinner prepared by the top chef in Thailand? We can also arrange that.
Just let our concierge know the specifications of your next trip, and we'll make it happen. No matter what it is, we'll make sure that you get the thrill that you are looking for.
We offer:
Land, water, and air transfers
Car and chauffeur rental
VIP bookings
Entertainment services (bikini models, private chefs, private bartenders, etc.)
Events planning
Travel planning (activities, reservations, bookings, etc.)
Security assistance
Thai immigration and visa assistance
24/7 concierge assistance
… and more!
Have A Memorable Moment In Bangkok
Don't just settle for the hotel rooms in Bangkok. Take it to the next level and book the ones with a private pool. Enjoy the city to the maximum level by making your fantasy trip come true.
Get in touch with VLS to book your pool villa today.
The price of a private pool villa in Bangkok is between 6,000 and 200,000 THB per night. Contact our concierge to find the perfect one for your stay.
Most of them don't allow parties or noise outside after 10 PM. However, there are a few exceptions that you'll only find through our exclusive listings. Contact our team for more information.
Don't just settle for the hotel rooms in Bangkok.
Take it to the next level and book the ones with a private pool. Or explore the other luxury rentals options we have to enjoy the city to the maximum level by making your fantasy trip come true.
Get in touch with VLS to book your pool villa today.