It's no secret that Thailand is one of the culinary capitals in the world. With access to various spices and the freshest ingredients, it offers bold and exciting flavors that everyone must try.
You can even find small, local shops in a random alley to be good, but trying fine dining restaurants would allow you to experience Thai cuisine at its peak, especially in Bangkok.
We've rounded up 8 of the best choices in the city when you find yourself in the capital of the Land of Smiles.
Ojo Bangkok
Location: 114 Naradhiwas Rajanagarindra Rd, Silom, Bang Rak, Bangkok 10500
Cuisine: Mexican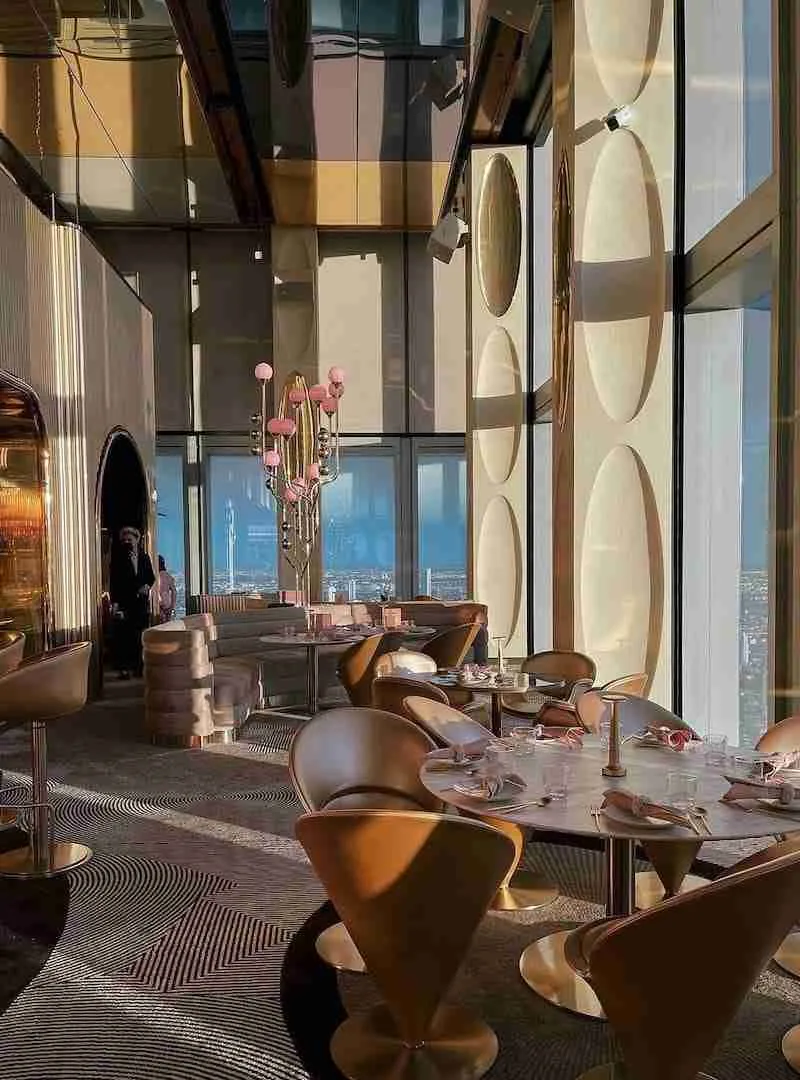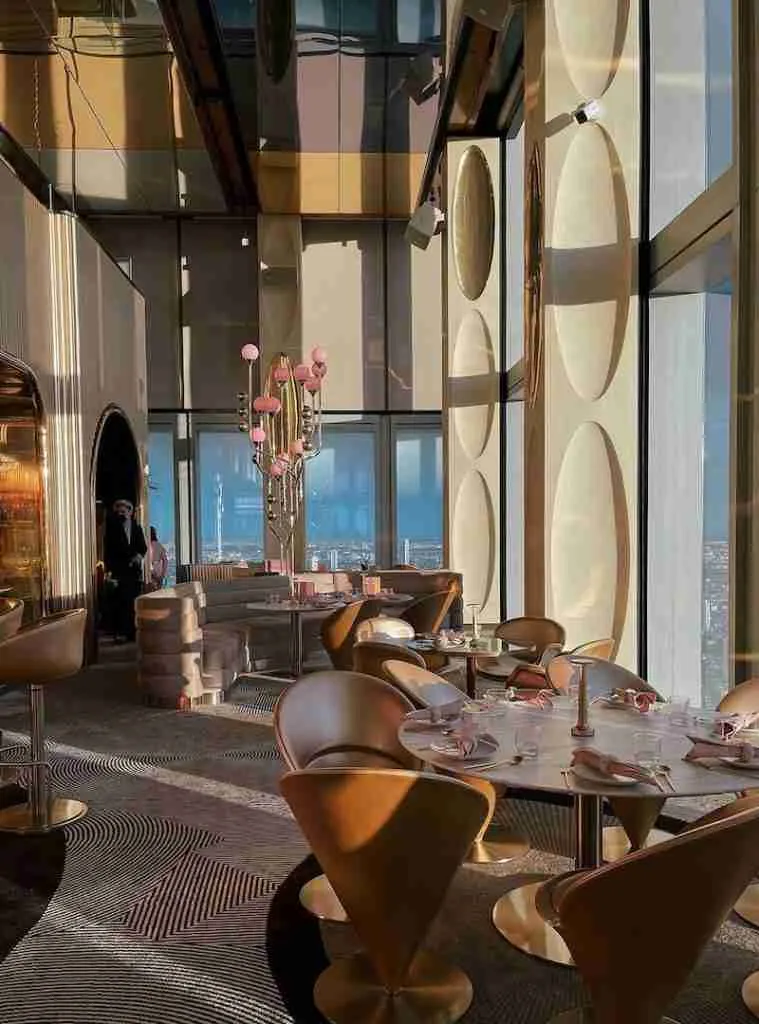 When it's from The Standard Hotel, you know it's going to be good.
Ojo Bangkok is one of the many examples that they know how to mix quality with design.
Ojo is like a diamond in the sky– literally.
It is located on the 76th floor of the iconic Mahanakhon Building. The interior is all tinted with gold like a hidden treasure.
This luxury restaurant features authentic Mexican food with modern twists.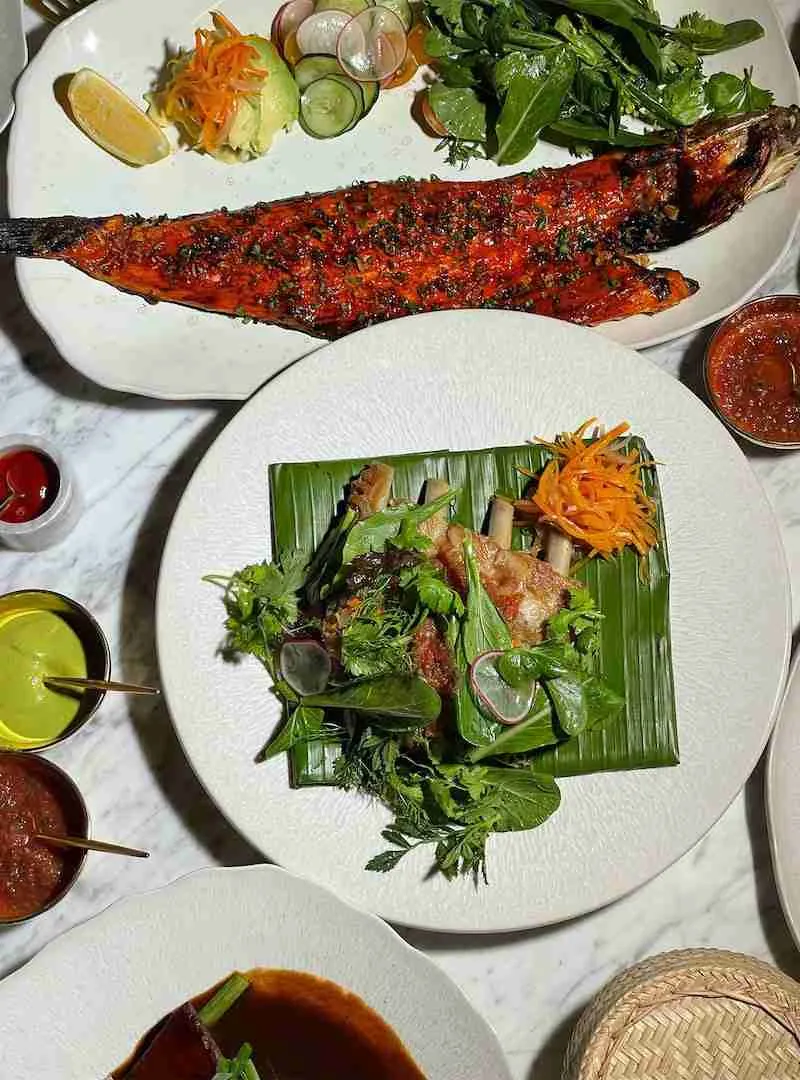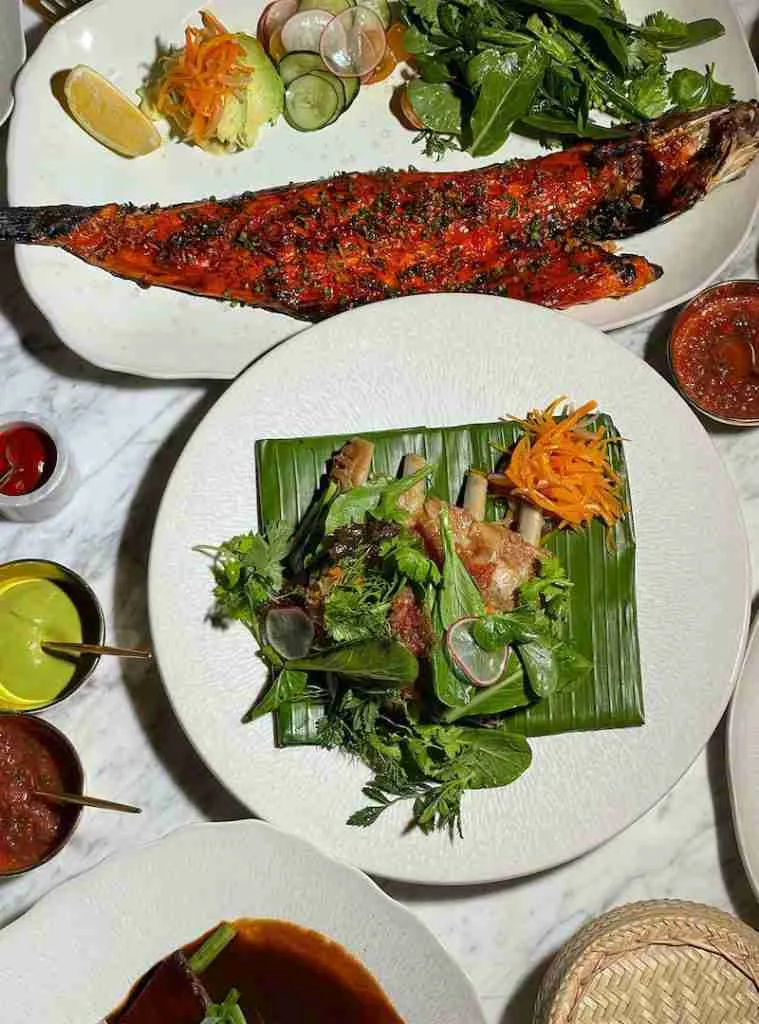 Expect food like the Ojo Guacamole (crab meat topped with red caviar paired with corn tostadas), Carnitas (confit pork ribs with pickled vegetables and salsa), and Arroz con Leche (creamy, sticky rice with white chocolate and cinnamon ice cream.
However, the must-try Birria Beef Short Rib. It is slow-cooked and slathered with Jalisco adobo sauce. This makes it incredibly soft and tasty.
Amazing cocktails are also served on their gorgeous bar counter, but you can never go wrong with wine, too.
JHOL Coastal Indian Cuisine
Location: 72 Sukhumvit Soi 18, Khwaeng Khlong Toei, Khlong Toei, Bangkok 10110
Cuisine: Coastal Indian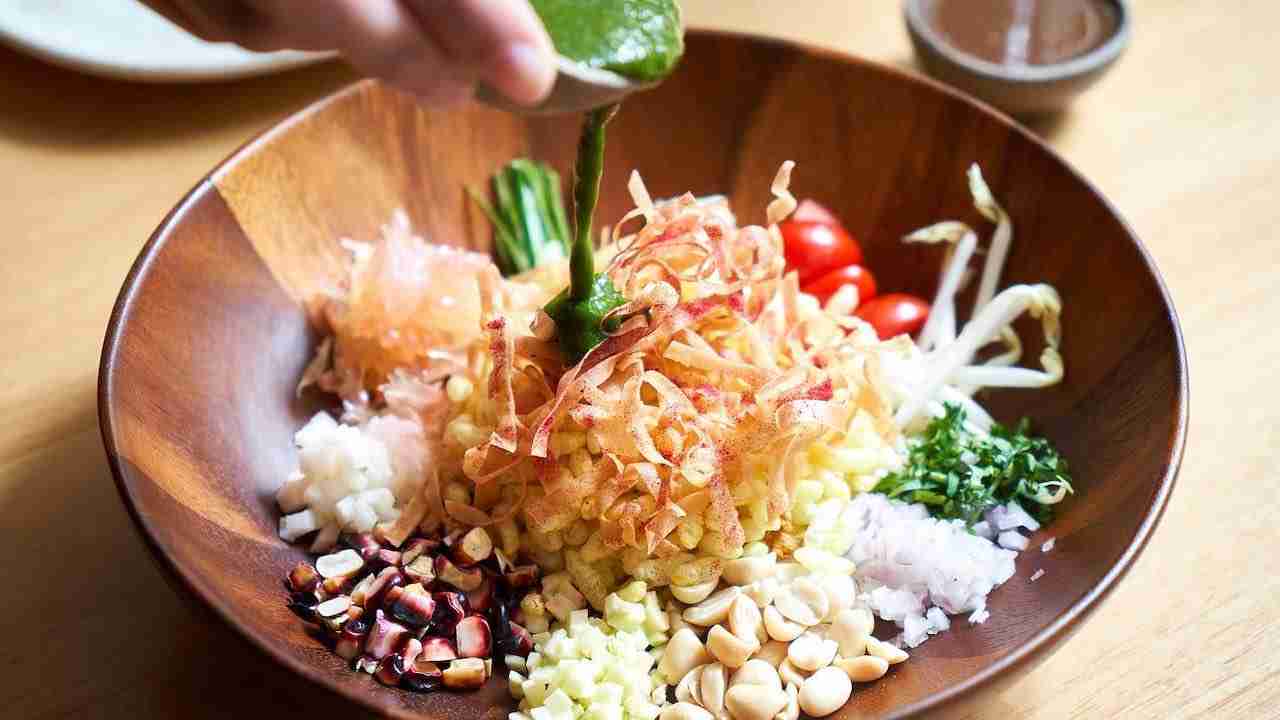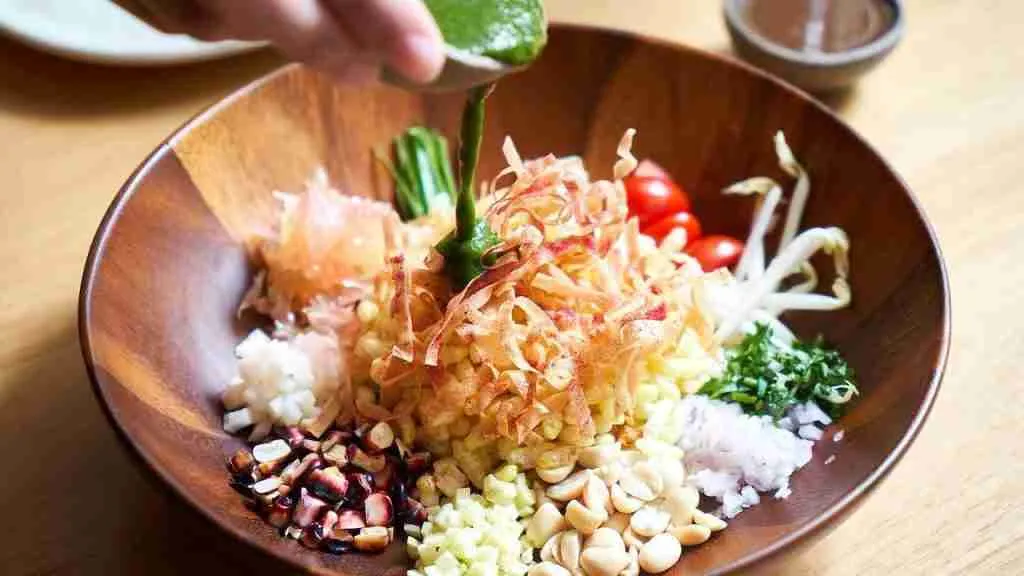 If you love Indian food, this will take it a step further.
"Jhol" is a word that is casually used in Mumbai which means "mischief". They are exactly like that in their cuisine.
They become quite the rebel and put their own twist on Indian food as we know it.
Inspired by the regions around the west coast (Konkan and Malabar) and east coast (Chettinad, Pondicherry, and Bay of Bengal) of India, this fine dining restaurant will make every bite explode with delicious flavors.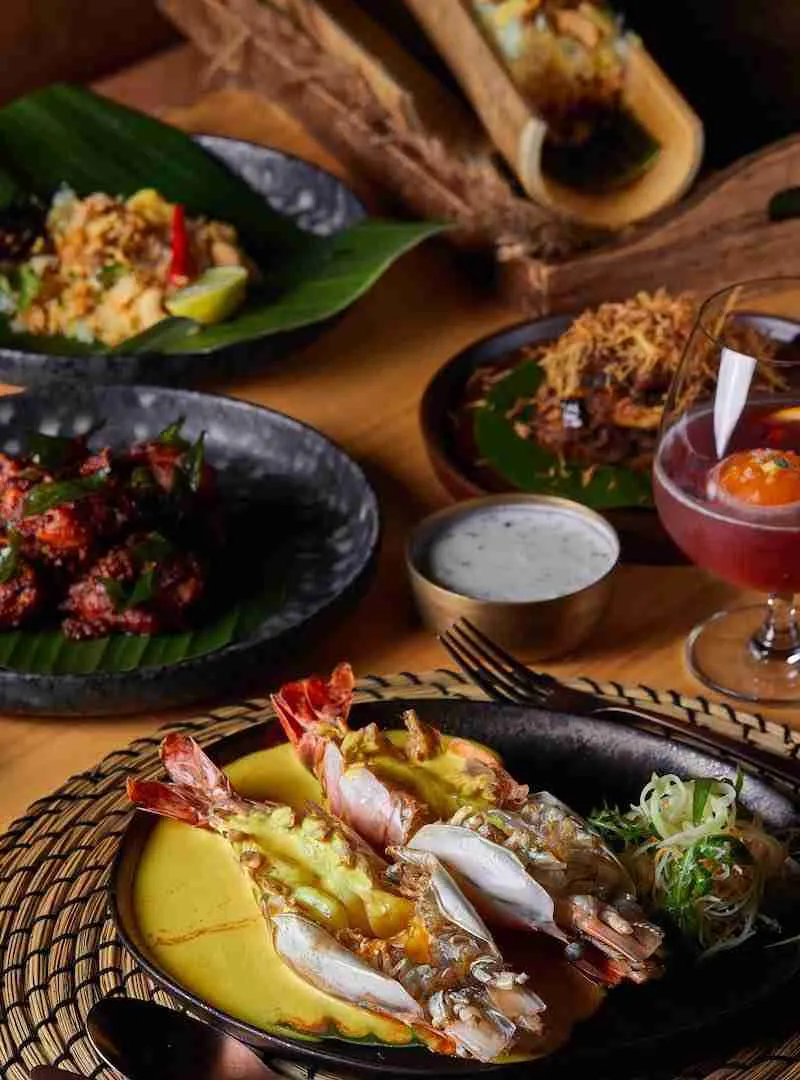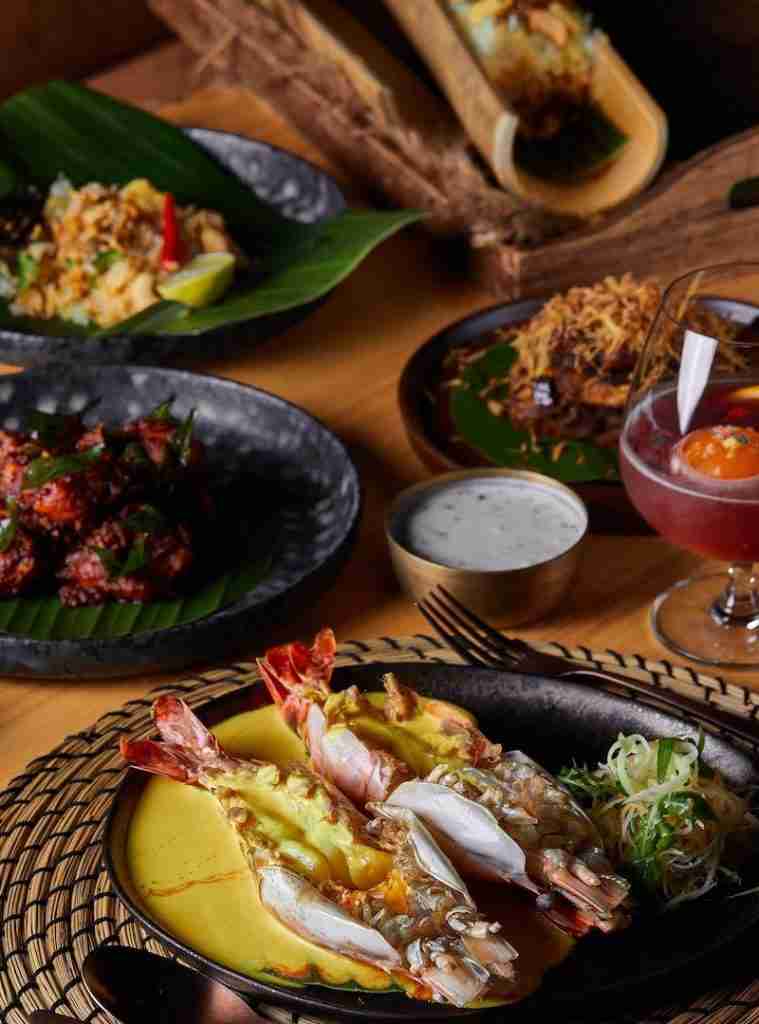 You can try their tasting menu and feast on 4 appetizers, 1 main, and 2 desserts. There is a medley of ingredients in each dish. Even just the sauce itself is good.
The Ghee Roast Chicken is one of their signatures. It is Kundapur red masala paired with a crispy cone dosa. A great pairing to appreciate this creamy and spicy meal.
In the mood for cocktails?
They have a wide selection of drinks, too.
Mia
Location: 30 Attha Kawi 1 Alley, Khlong Tan, Khlong Toei, Bangkok 10110
Cuisine: Fusion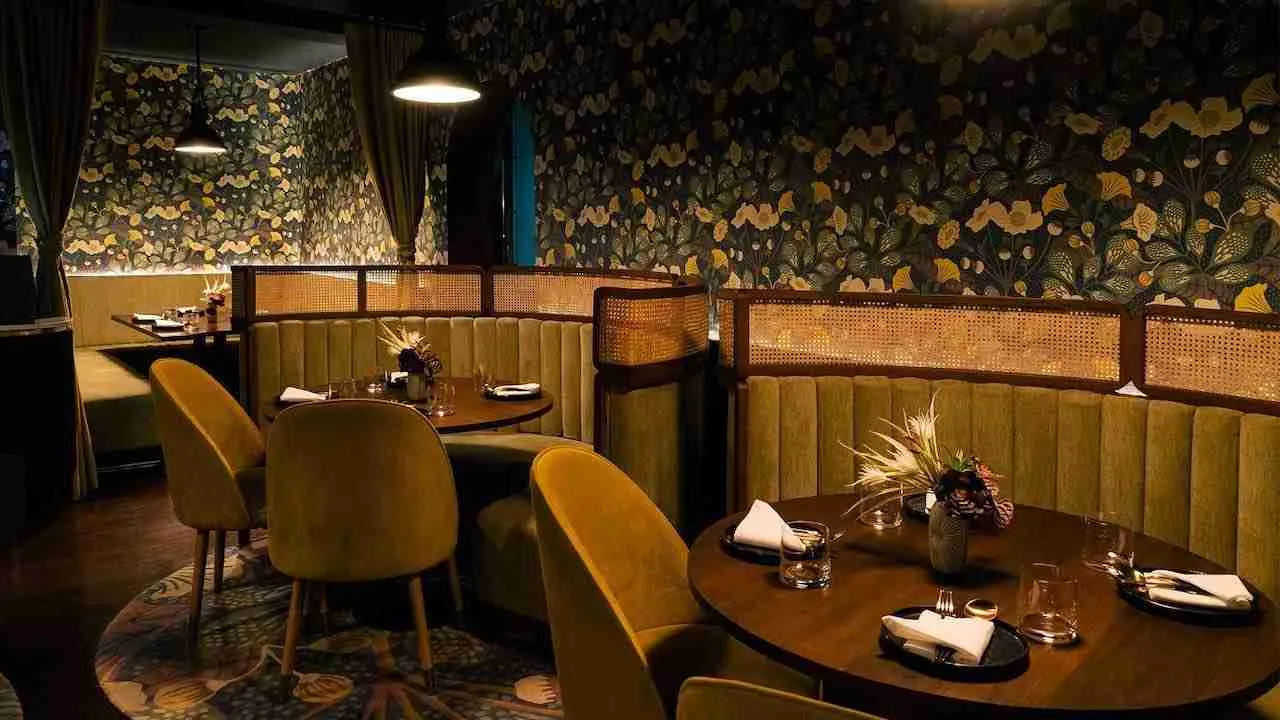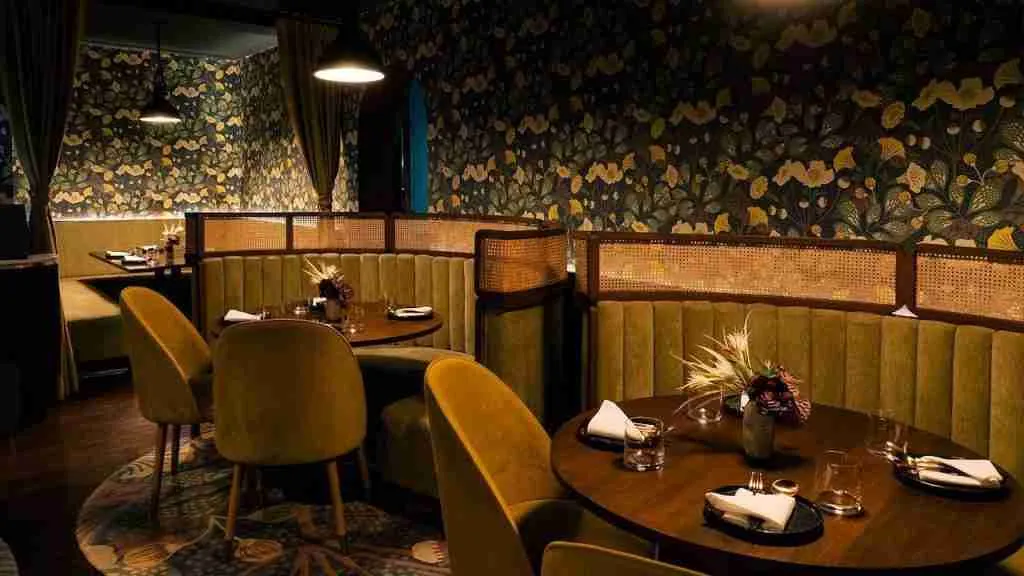 Mia is making a name for itself over the past few years with its innovative food. In fact, it is a part of the Michelin guide 2022.
The founders and head chefs, Michelle Goh and Pongcharn (Top), display their world-class skills and culinary knowledge to offer food like no other.
Here, everything is always fresh, exciting, and has flavors that pack a punch.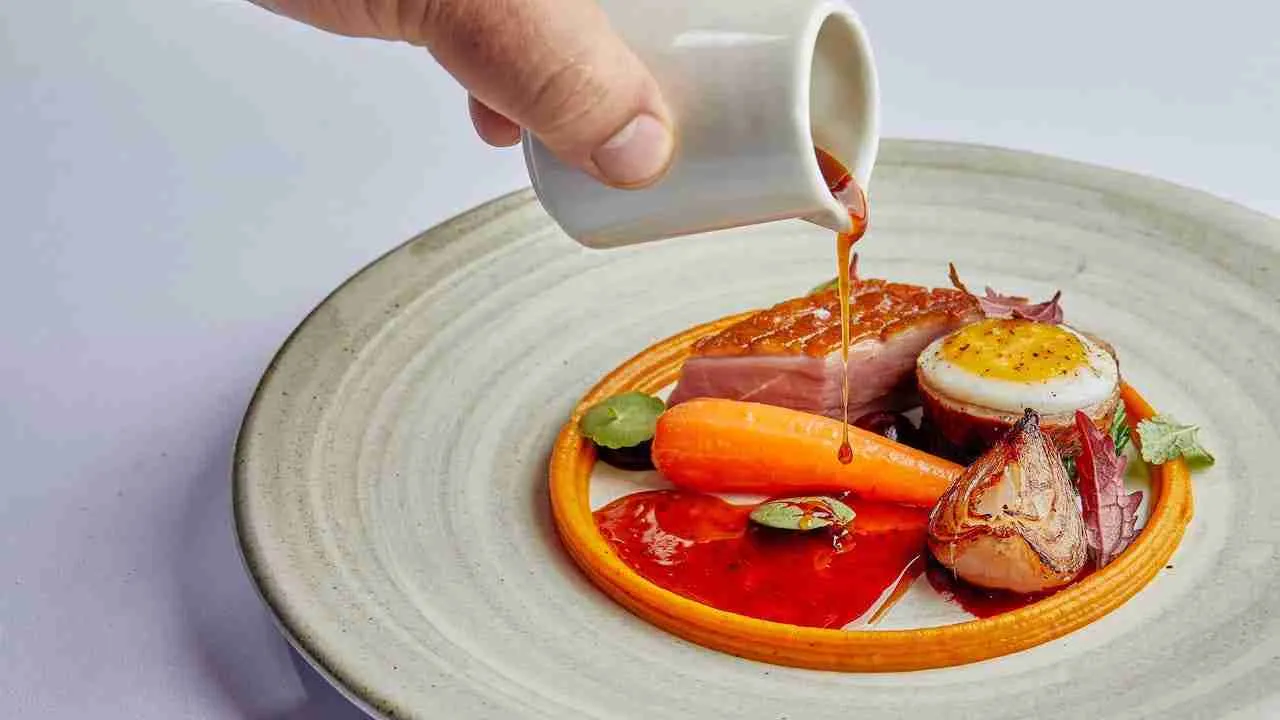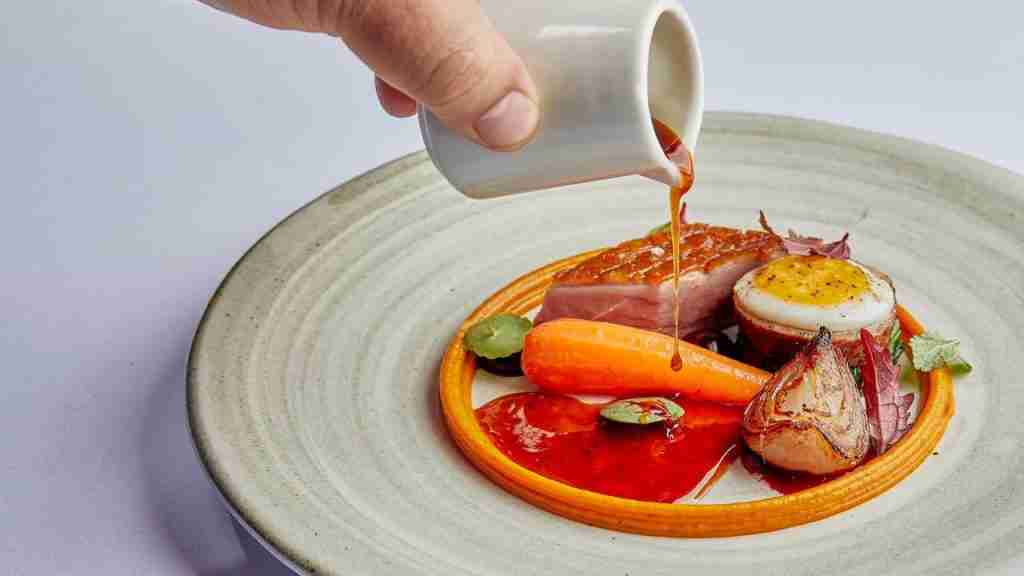 Mia has a seasonal fine-dining menu that changes every now and then. You can choose from a 5-course meal or a 7-course one.
It is best if you go in groups of 10 because you will be taken to a private dining room where chefs Michelle and Top will take you on a gastronomic adventure.
The experience will be tailored exactly how you want it.
The food is already amazing, but pairing it with their wine set in an elegant backdrop will make it as memorable as it can get.
Sushi Misaki
Location: 50 Sukhumvit Rd, Khlong Toei Nuea, Watthana, Bangkok 10110
Cuisine: Japanese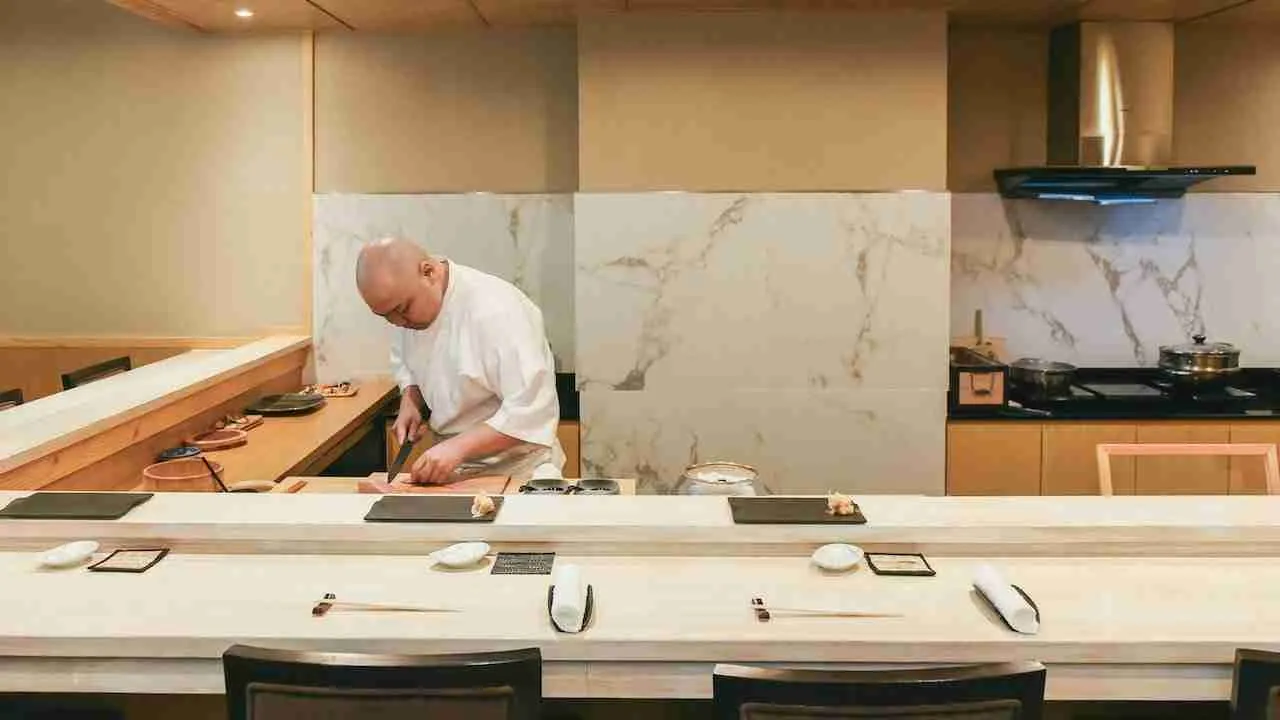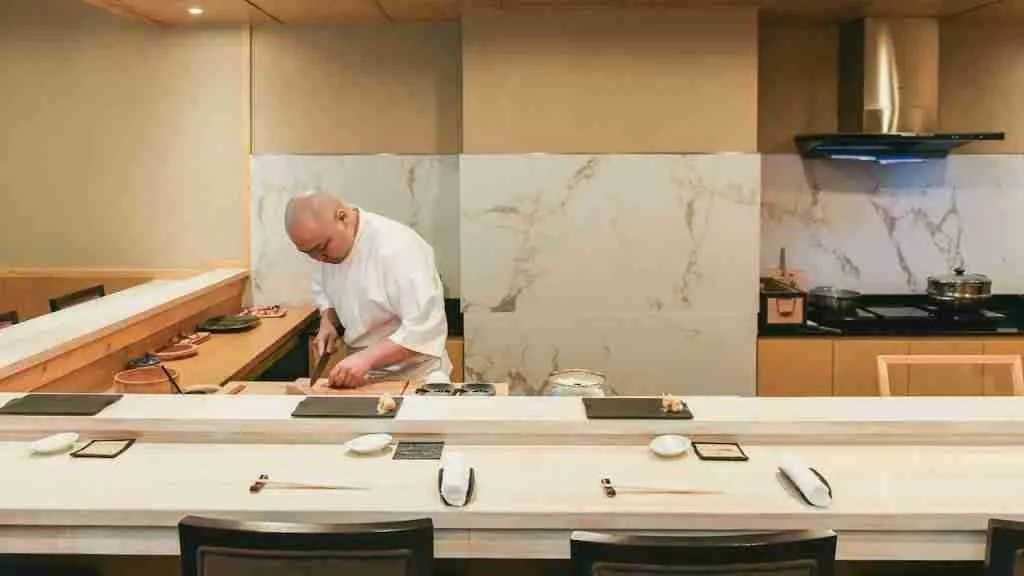 Japanese food lovers, listen up. This omakase restaurant will blow your mind from start to finish.
Omakase is a Japanese term that basically is a course meal personally selected and made by the chef.
You sit right by the counter, so it gives a very unique dining experience with a lot of interaction between the chef and the customers.
There are a lot of omakase places in Bangkok, but Sushi Misaki is the one to try.
Depending on your preferences, you will be served 20 items. This includes appetizers, nigiri sushi, sushi roll, soup, and dessert.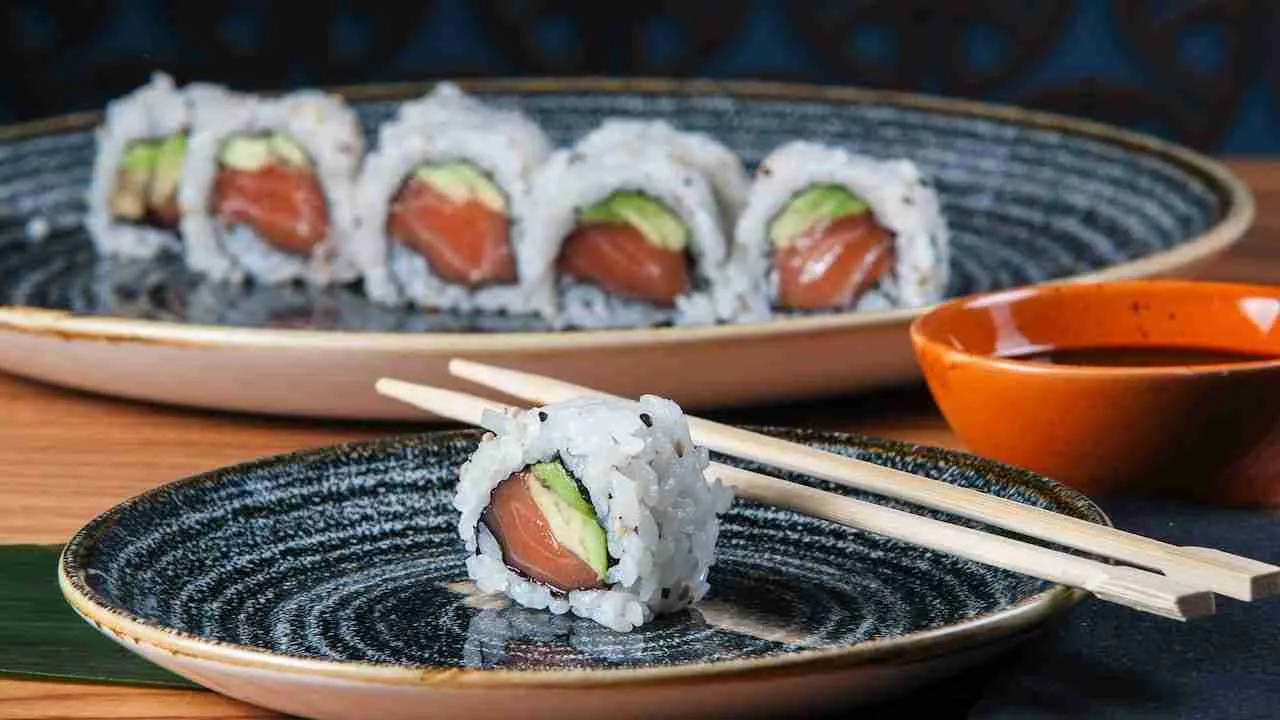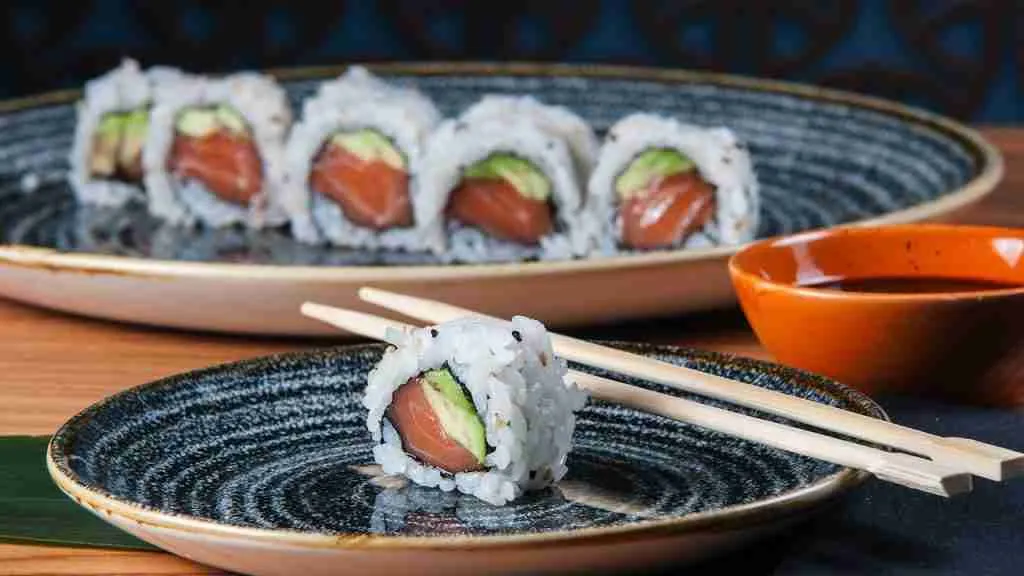 Although the portion might look small, don't underestimate Sushi Misaki.
Each bite will impress you. Its taste and overall freshness are enough to make you crave it again and again.
It is recommended to book here in advance because omakase restaurants are usually in a very closed space with minimal seating.
Contact us to have guaranteed bookings without worries.
Contento Bangkok
Location: Maitri Chit Rd, Pom Prap, Pom Prap Sattru Phai, Bangkok 10100
Cuisine: Italian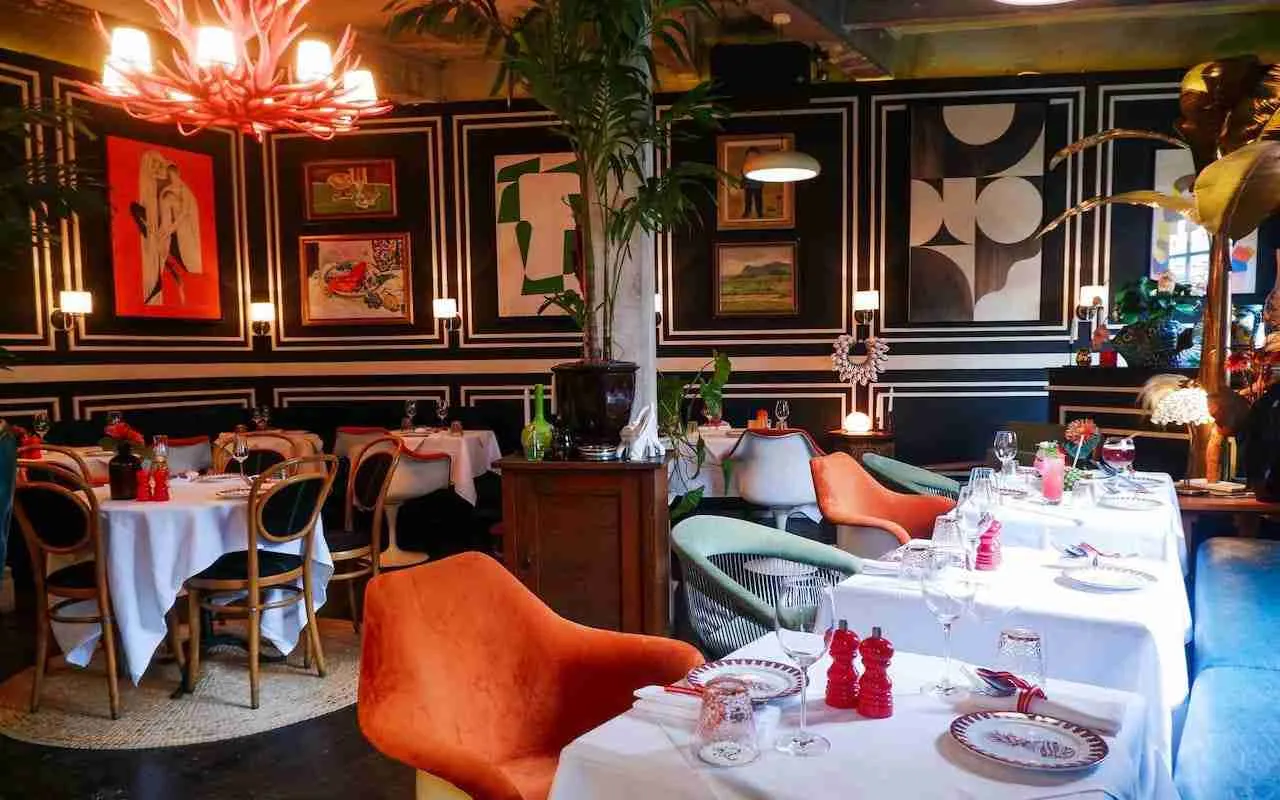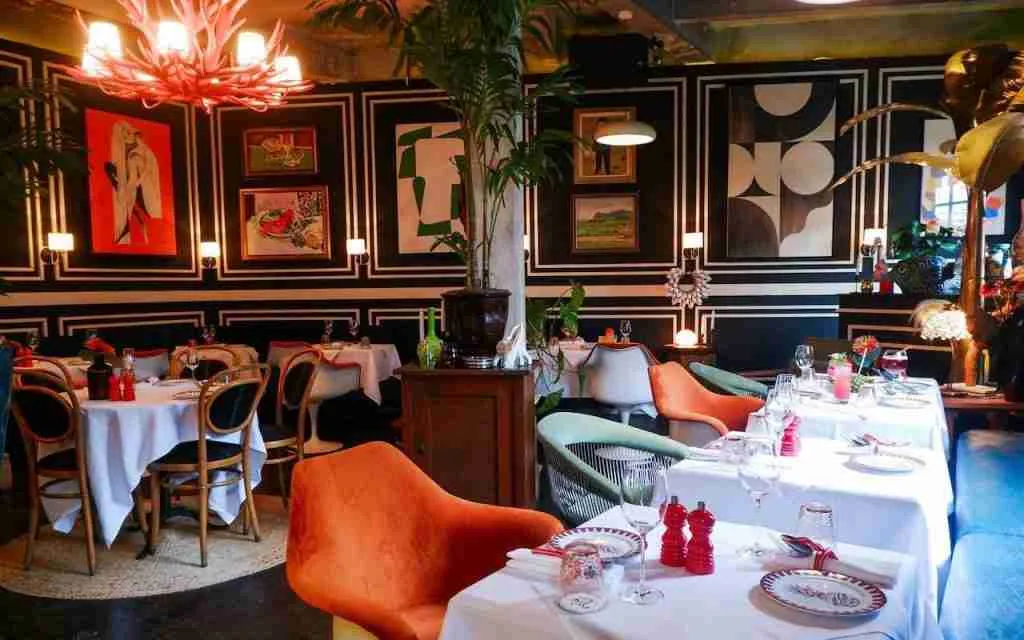 Set in one of the most historic neighborhoods in Bangkok, Contento Bangkok is Hua Lamphong's hidden gem.
Its rustic charm and pure authenticity breathe life in forms of outstanding aroma and flavors.
The cuisine here is Italian. It is given a Thai twist to it to pay homage to the country and satisfy the Thai palate at the same time.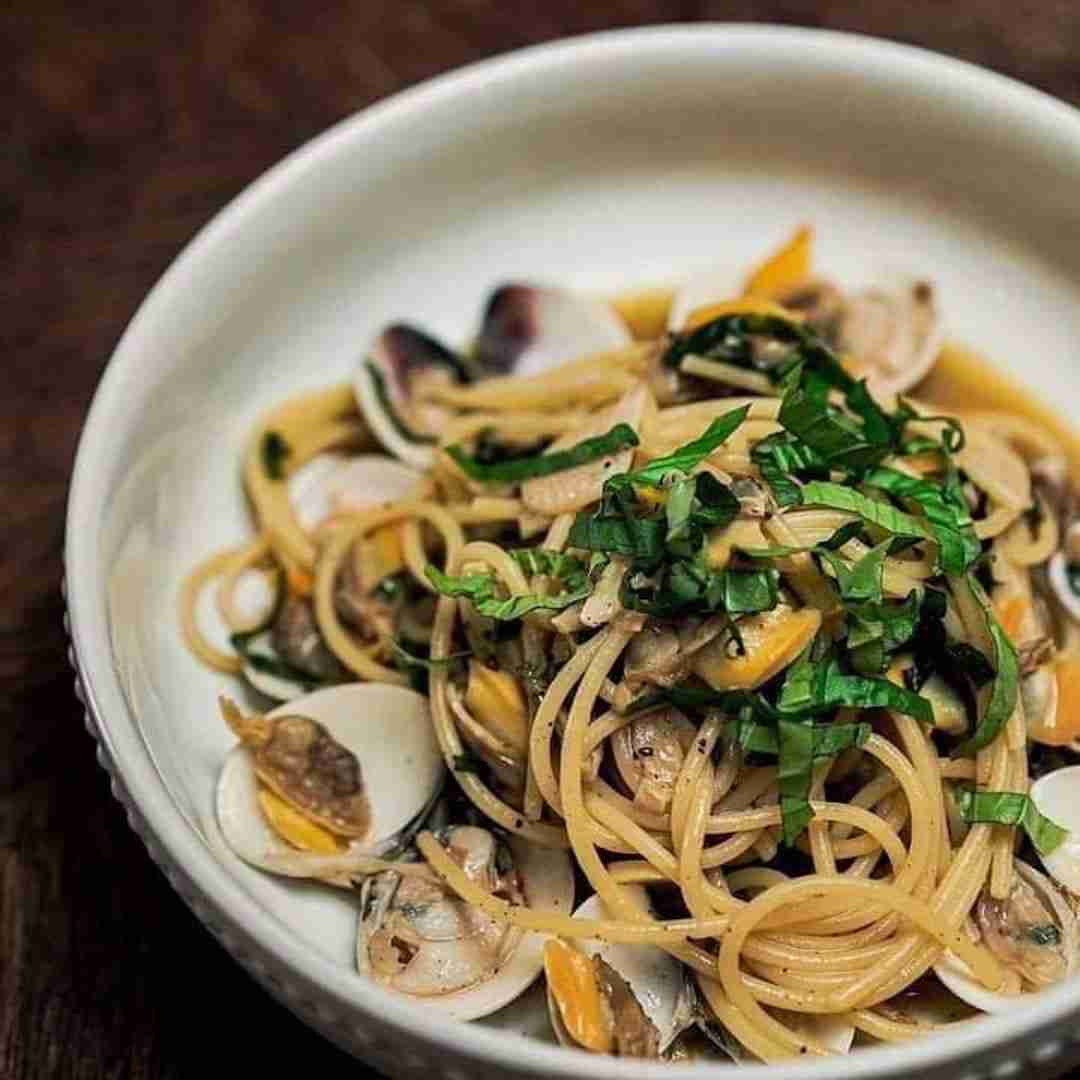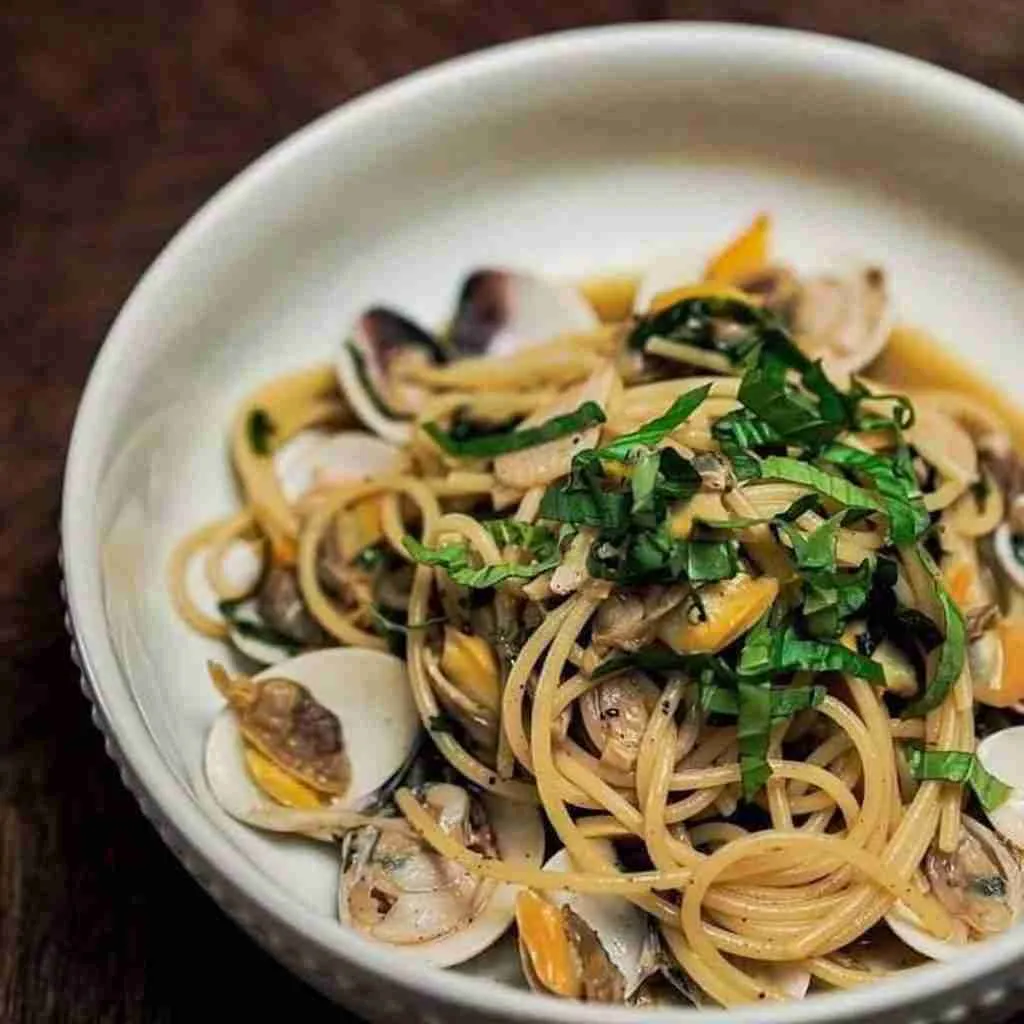 Expect freshly made pasta like Tagliolini Carabineros and Orecchiette Al Pesto. However, you should also watch out for their seasonal menu.
They take advantage of seasonal produce to prepare the freshest and tastiest meals possible. One of their seasonal menus is called "WHEN LIFE GIVES YOU LEMONS".
It allows guests to experience a piece of Capri and a slice of Sicily. It is matched with festive decor and hits from back in the day to complete the warm, homey atmosphere.
Restaurant POTONG
Location: 422 Vanich Rd. Samphanthawong, Bangkok, 10100
Cuisine: Thai-Chinese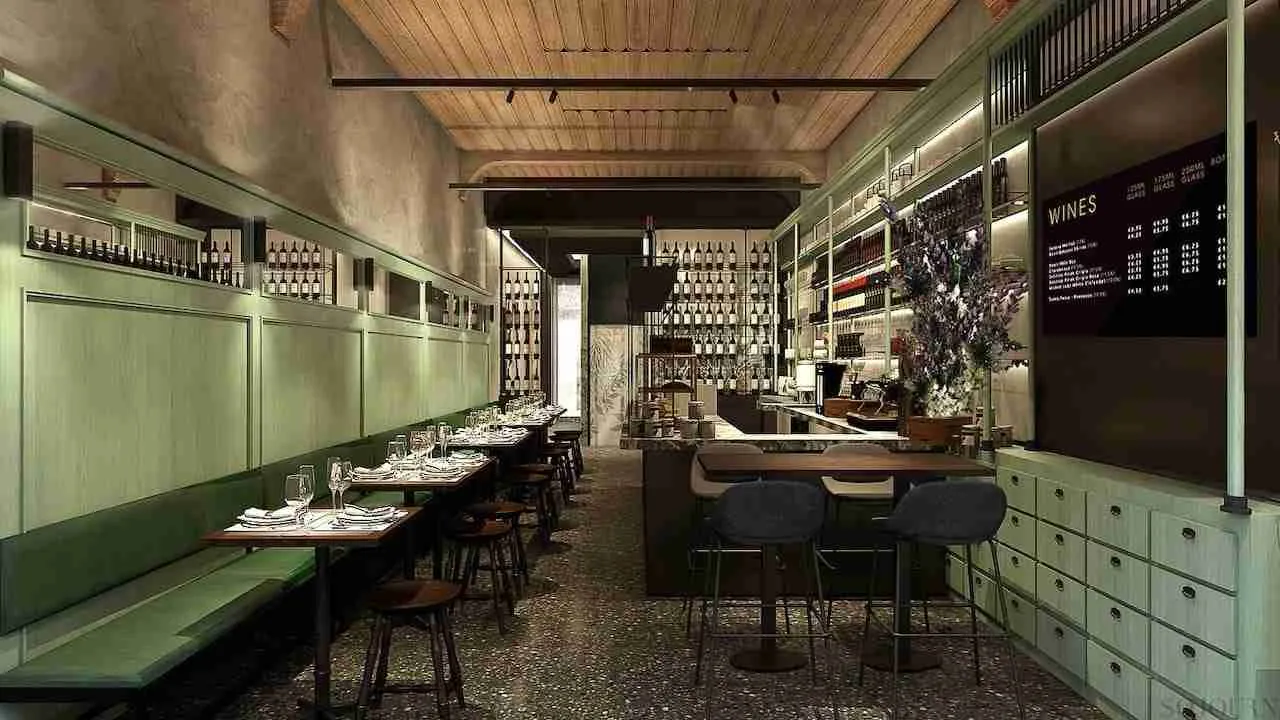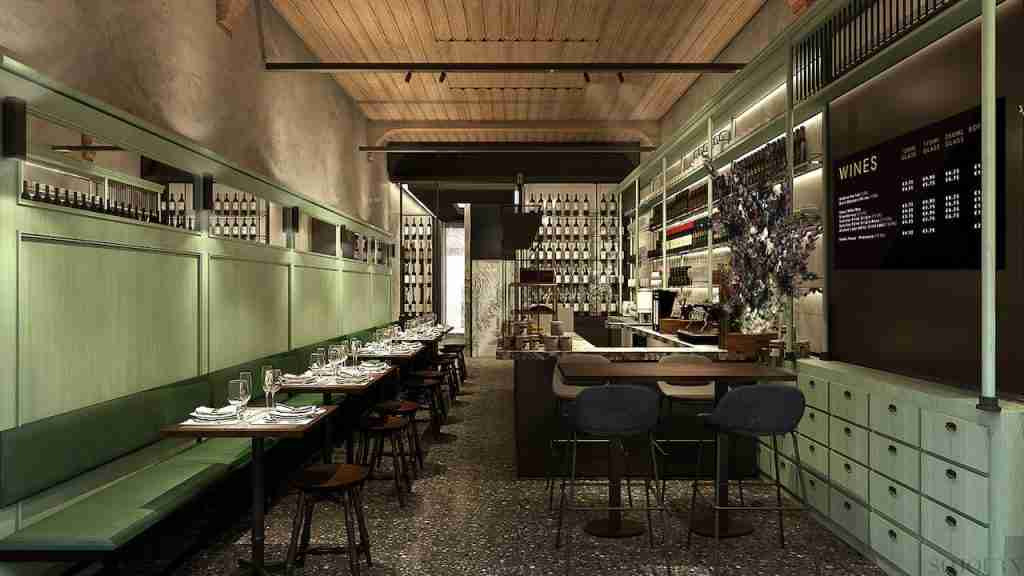 Restaurant POTONG is where you should go for an authentic, oriental culinary experience. It is not only visible in the interior of the place, but also in the food that they serve.
The main philosophy of the establishment revolves around "The 5 Elements": Salt, Acid, Spice, Texture, and Maillard Reaction.
Chef Pam, head chef of Restaurant POTONG, believes that these 5 must always be present to create the perfect dishes.
Described as "progressive Thai-Chinese cuisine", you can relish in yummy and unforgettable taste in each of their 20 dishes.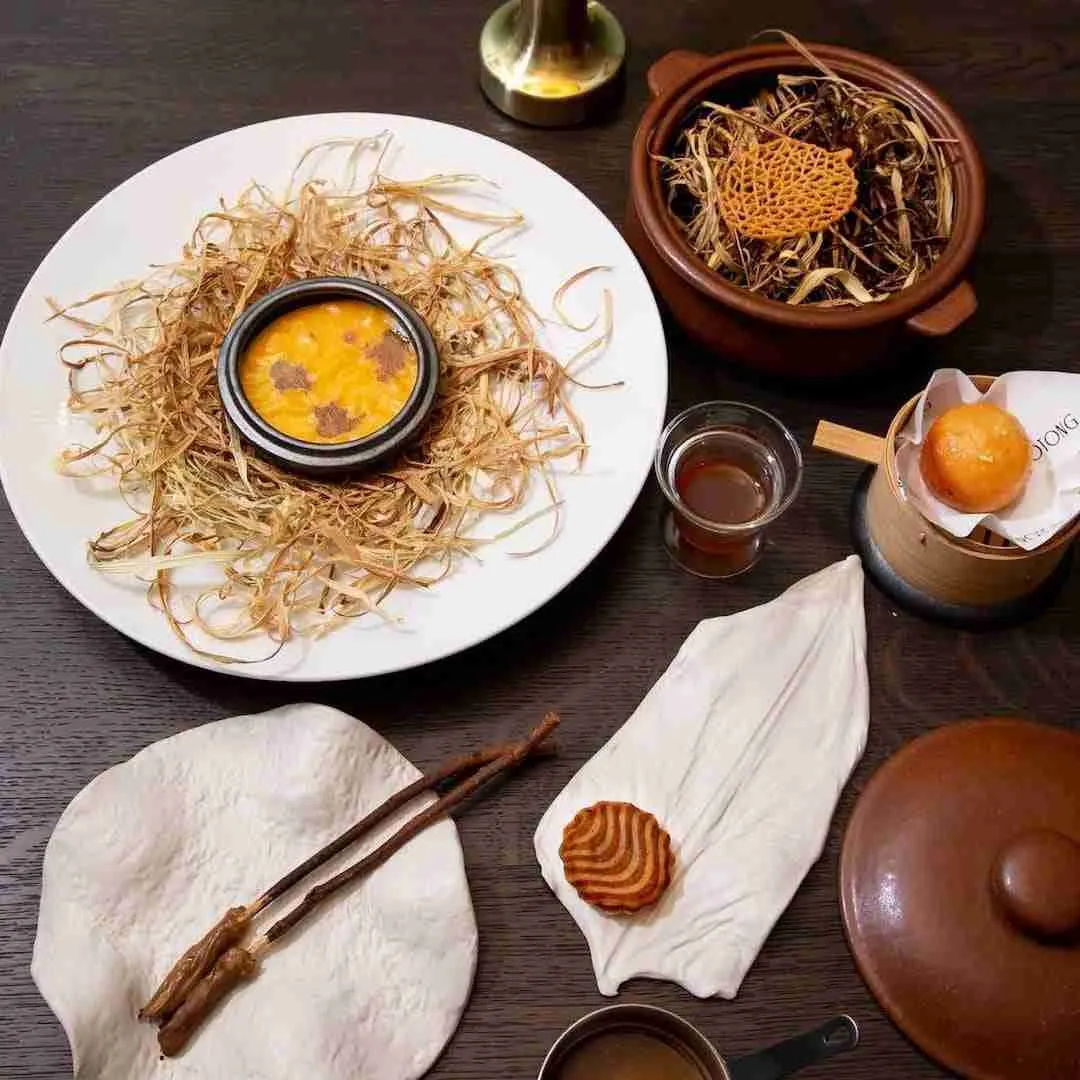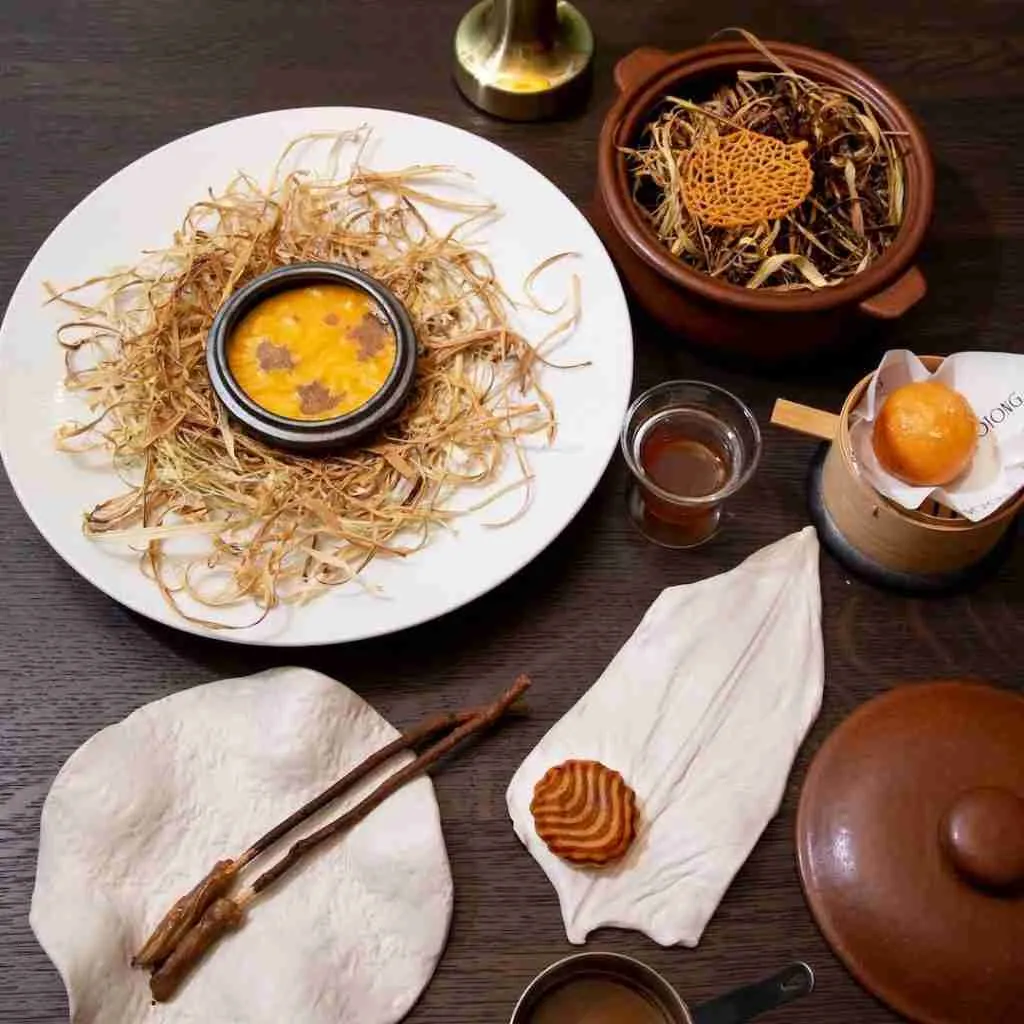 From appetizers down to dessert, you will see how simple ingredients are transformed into something magical.
Complete the night by checking out their kāng pǔ chá menu (kombucha drinks), the wine odyssey (wine collection), and the opium bar (imaginative cocktails).
Want to explore Chinatown some more?
You can contact VLS to help you go around Yaowarat Road with a full itinerary and let us handle all the bookings and reservations needed.
North Restaurant
Location: 8 Sukhumvit 33 Alley, Khlong Tan Nuea, Watthana, Bangkok 10110
Cuisine: Thai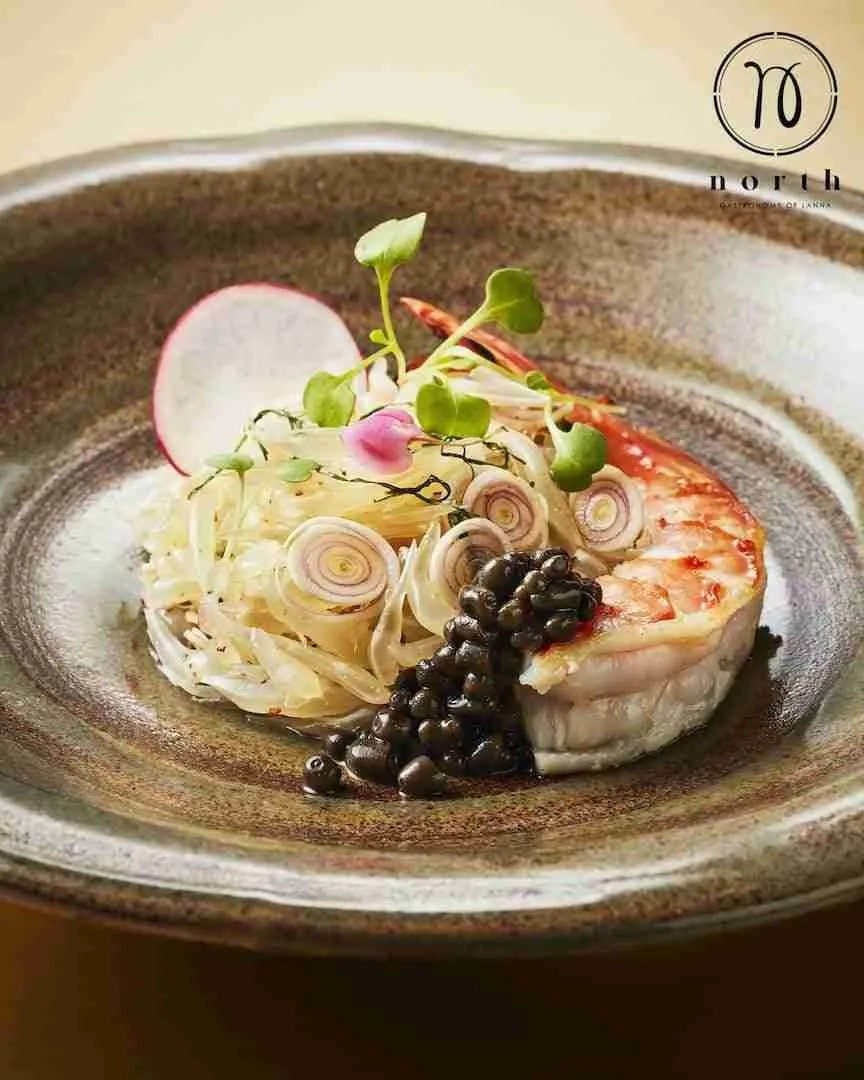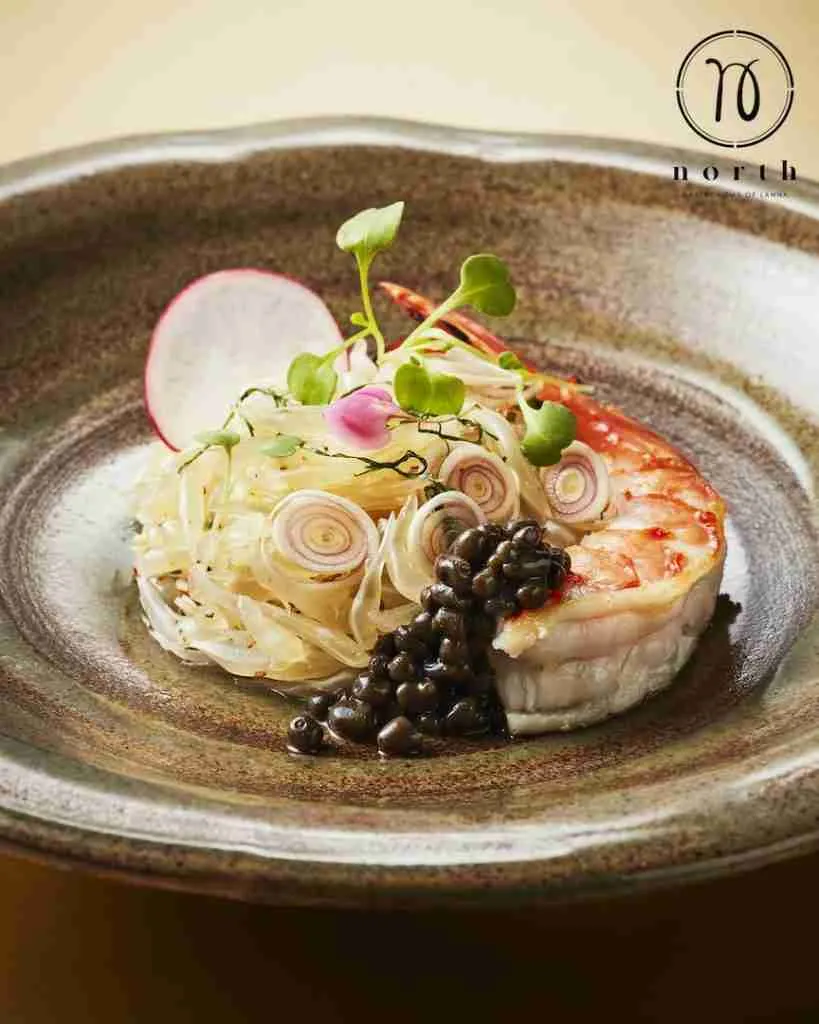 Of course, let us not forget about Thai cuisine. Expect the best of the best in Thai food here at North Restaurant.
This place promises authentic flavors of Lanna, a kingdom in the Northern part of Thailand known for its festive culture and crafts.
Each bite into their dishes will take you back in time and appreciate the beauty of Thailand at its peak.
The Lanna gastronomy has influences from Shan, Burmese, Laotian, and Yunnanese cuisines.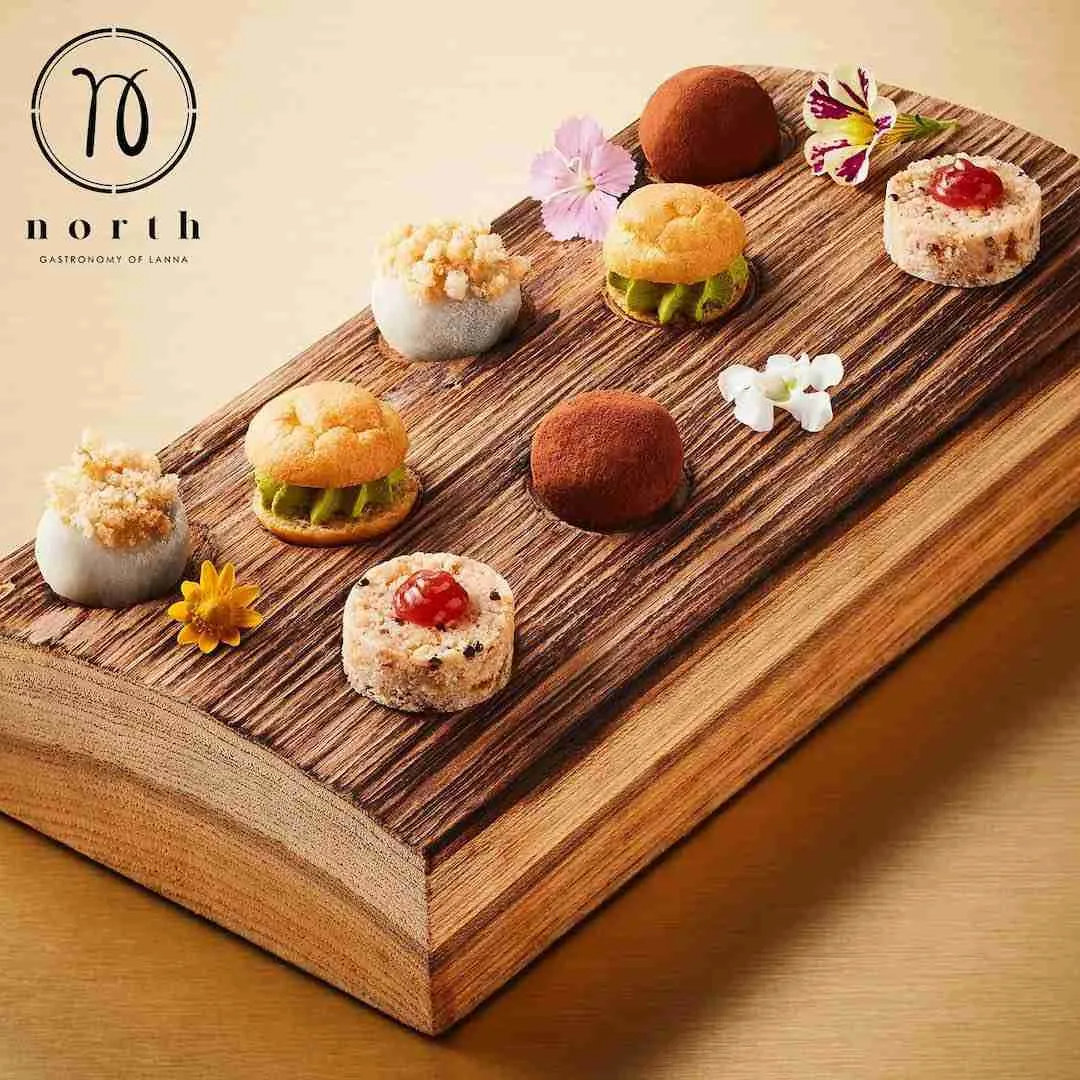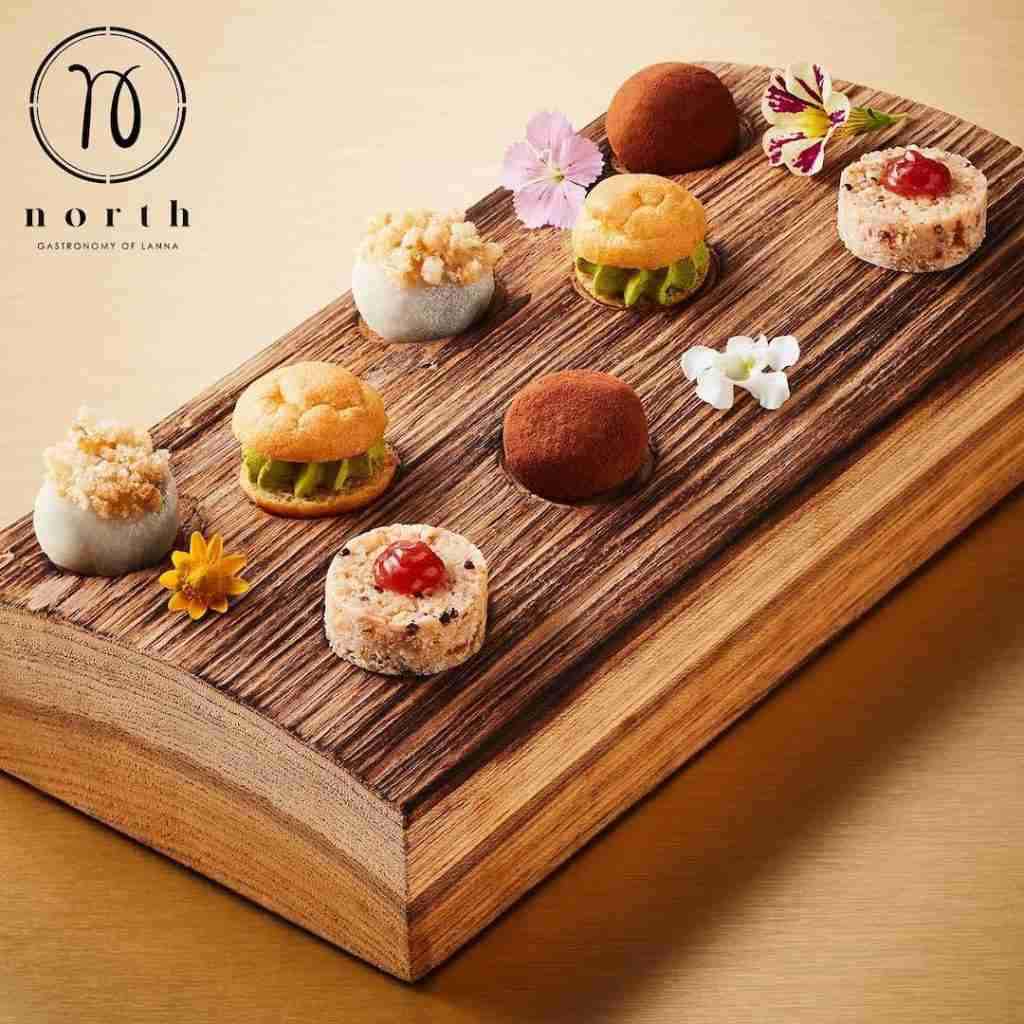 Signature items include spicy dips (nam priks), fermented pork sausage (naem), minced meat salads (larbs), and spicy grilled sausages (sai oua).
It gives mixed flavors of salty, sweet, and sour with a kick. Paired with steamed sticky rice, it is a match made in heaven.
As authentic as they make it, it still looks very high-class. You will see and taste how rich Thai food is, especially served on luxurious plates.
WOLF984
Location: 984 Naradhiwas Rajanagarindra 17 , Lane 7, Thung Maha Mek, Sathon, Bangkok 10120
Cuisine: Modern European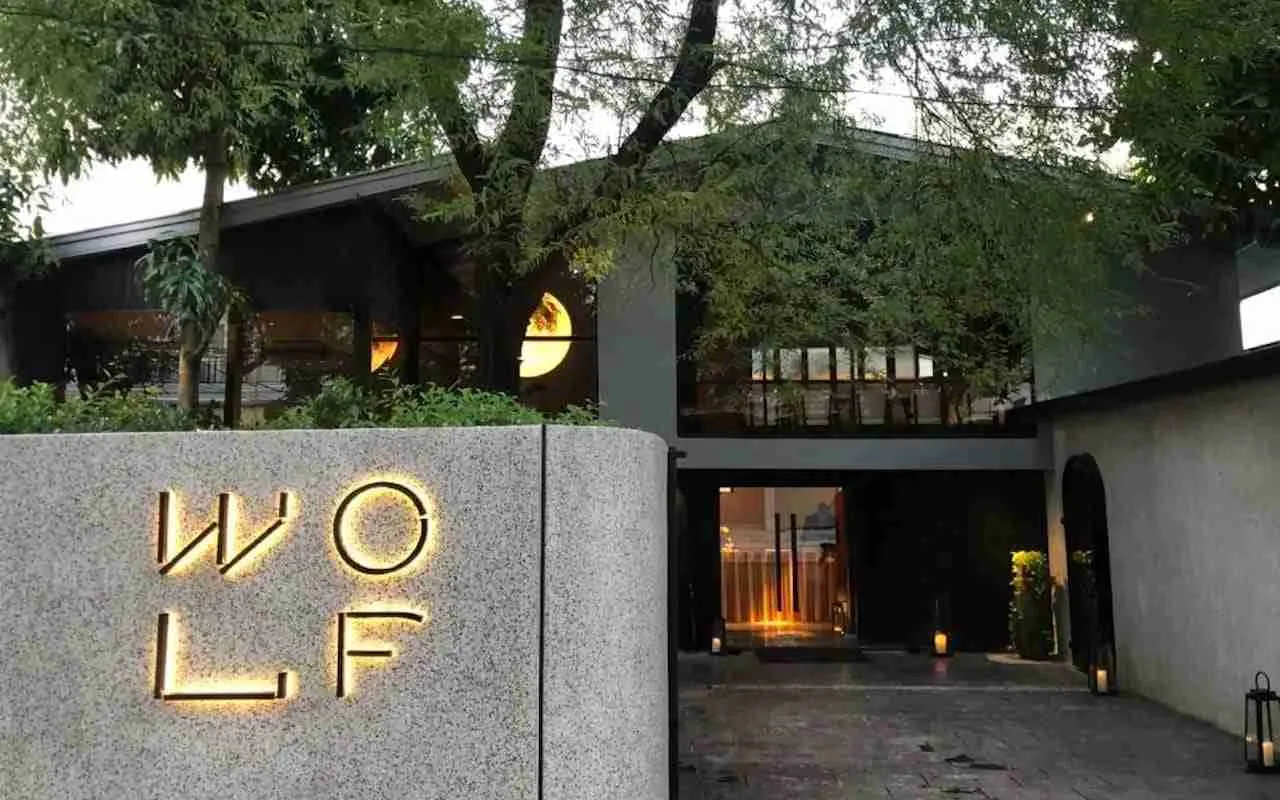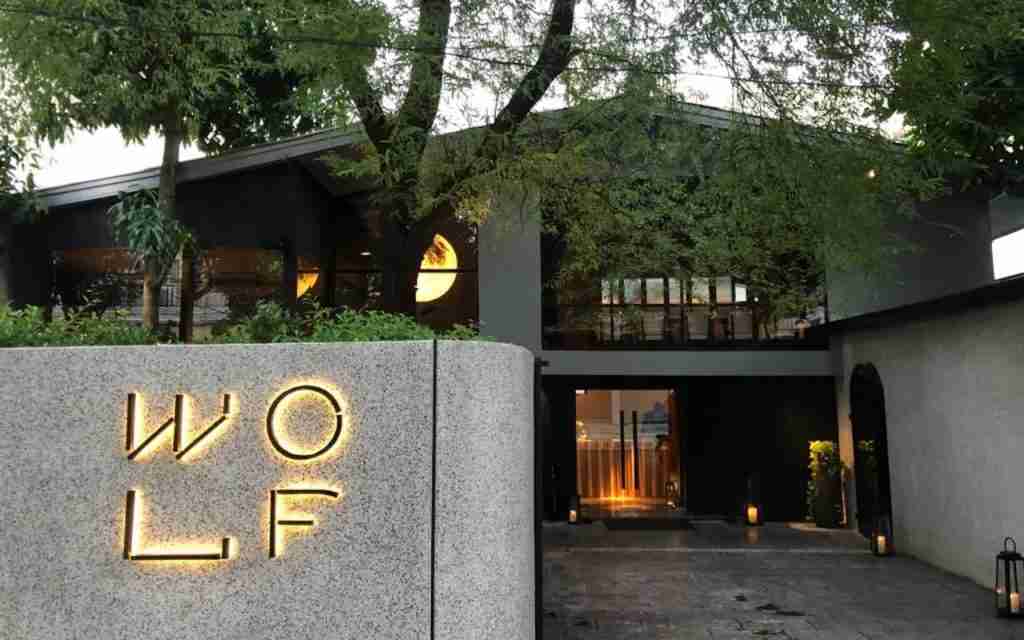 WOLF984 is probably the most gorgeous restaurant in town.
This ancestral home-turned-restaurant has a minimalist interior with a bright moon shining as the centerpiece.
It makes for a romantic date place that will surely impress your partner. The decor is enough to make you fall in love with WOLF984, but the food there is not to be missed.
Start off with their Unagi & Foie Gras Brûlée. It is very soft yet decadent. Followed by your choice of mains like pasta, steak, and seafood.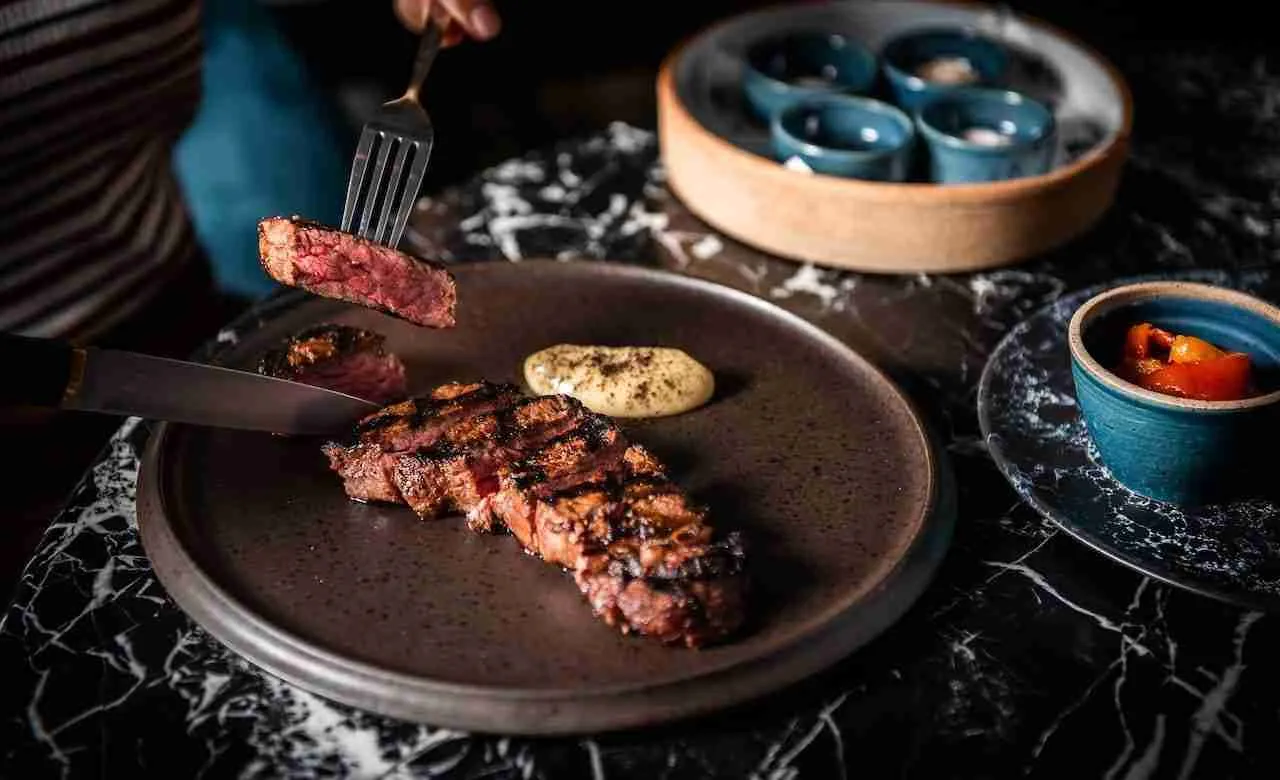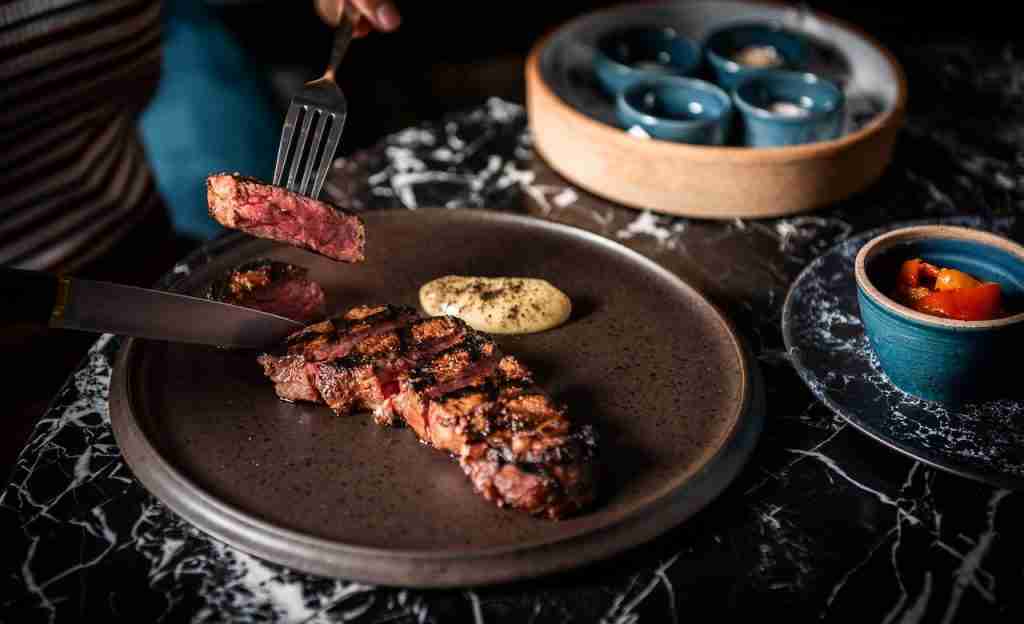 The Lobster Shoyu Pasta, Australian Wagyu Ribeye MB9, and Arroz Canadian Lobster are superb.
Lastly, end it with their recommended dessert of the night.
Don't forget to pair all these with wine!
This fine dining restaurant may be relatively new, but it is one place that you can count on for amazing food.
It is also worth noting that they are very thoughtful when it comes to celebrations. If you are eating there for any special occasion, let them know.
They will prepare a surprise for you, which gives a better experience for guests.
Contact VLS to Book Your Table in Bangkok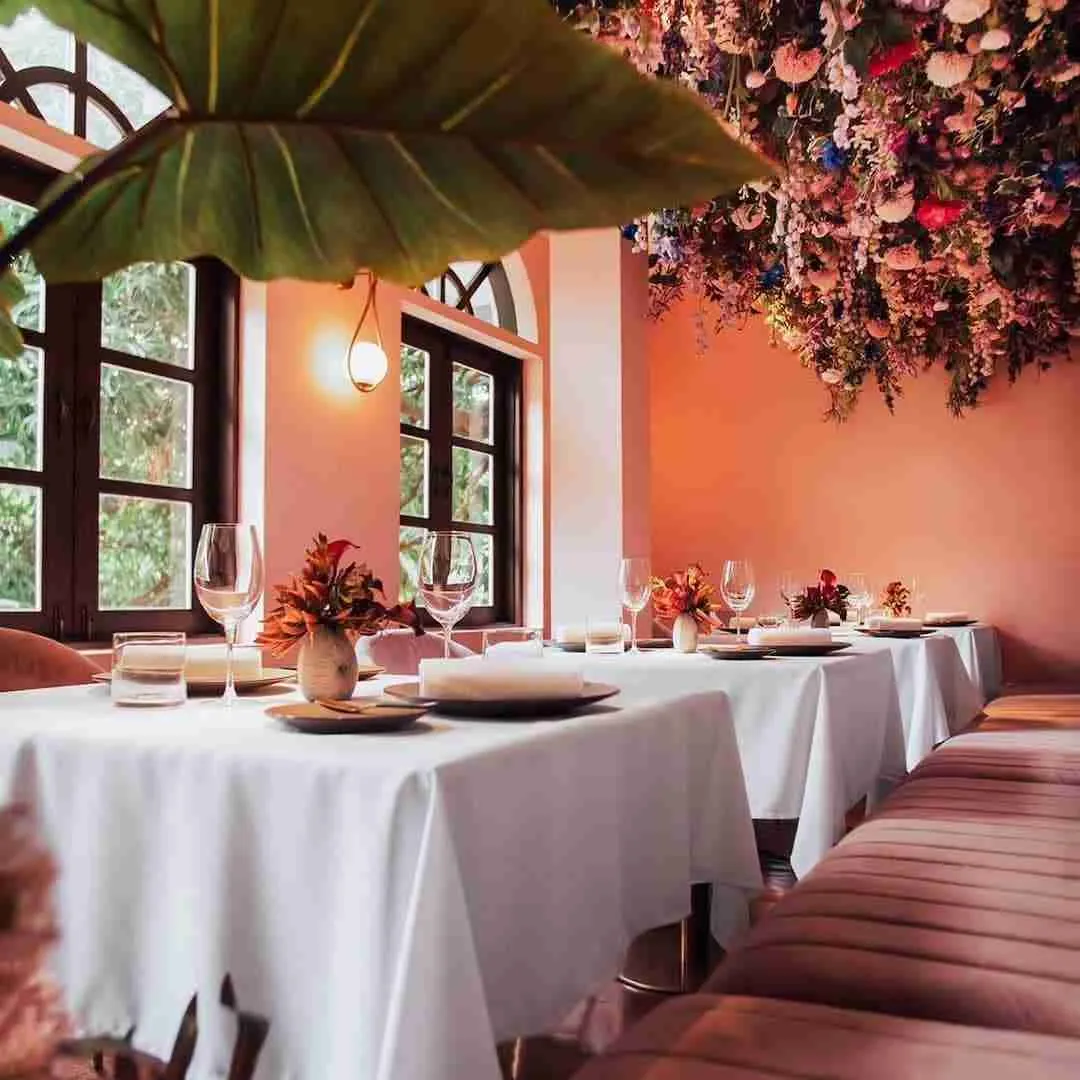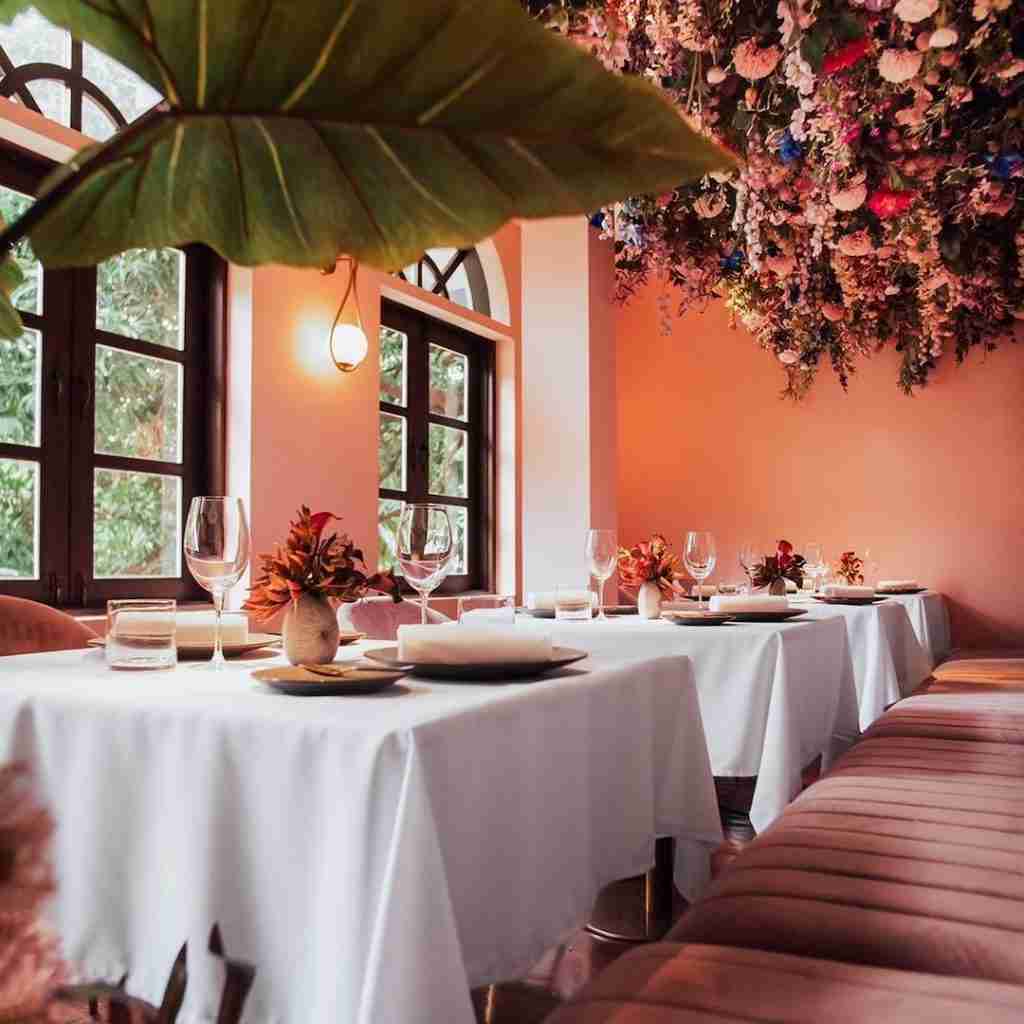 Contact VLS for a booking at the best restaurants in Bangkok, including fine dining experiences. We provide:
Guaranteed bookings and reservations (including peak seasons)
Arrangements for events and special occasions (private functions, party management, etc.)
Transportation and security
Luxury car rentals (with or without chauffeur)
… and many more!
Message us today for more information.
FAQ
What is the best fine dining in Bangkok?
Mia Restaurant is the best fine dining in Bangkok according to many food connoisseurs. This Michelin-guided restaurant is led by Chef Michelle and Chef Top, recognized in Forbes 30 under 30 Asia and awarded as BK Magazine Top Table Best Young Chef.
What is the best Thai fine dining restaurant in Bangkok?
The best Thai fine dining restaurant in Bangkok is North Restaurant. They specialize in authentic Lanna cuisine, which gives a special Thai culinary experience to its guests.
How expensive is fine dining in Bangkok?
It depends on restaurants if they offer a la carte meals or tasting menus. A la carte meals can start at THB 700 while tasting menus average at around THB 4,000.
For more recommendation by our concierge on the best tables in Bangkok, read our top 8 Michelin Star restaurants in the city of angels.