Book A Luxury Private Dinner Cruise in Bangkok
Bangkok has been once called the "Venice of the East" because the famous Chao Phraya river is widely used for long travels, leisure tours, and of course, luxury cruises.
Whether it's for a romantic dinner or a large boat party, going on a river cruise is the perfect way to impress your loved ones or your guests. It offers a spectacular view of the city and an upscale ambiance like no other.
Contact us today for reservations or more information.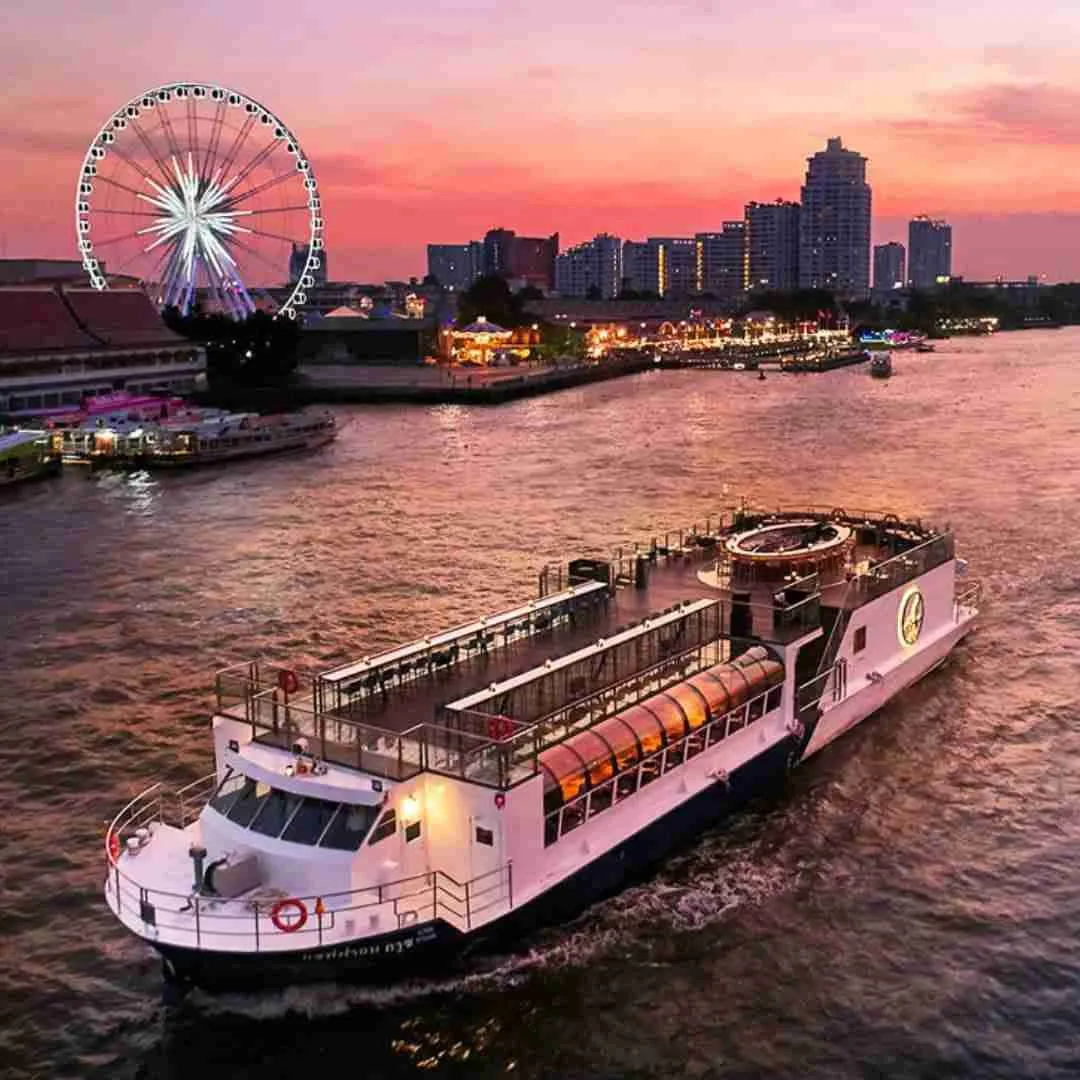 A True Luxury Dinner Cruise in Bangkok
The best moments are those that speak to you the most. Make everything special just the way you like it.
We offer custom-made dinner cruises on the Chao Phraya river where we take care of all the nitty-gritty from reservations down to events management. Here at VLS, our main goal is to provide the utmost convenience and world-class services to our finest clients.
You can rely on us for every occasion such as:
Intimate dinners
Business meetings
Corporate seminars
Incentive groups
Birthday parties
Anniversary celebrations
… and more!
Let us know the details of your event, and we'll make it happen. All you have to do is show up and enjoy yourselves to the fullest.
Fine Dining and Beautiful Landmarks Along The Chao Phraya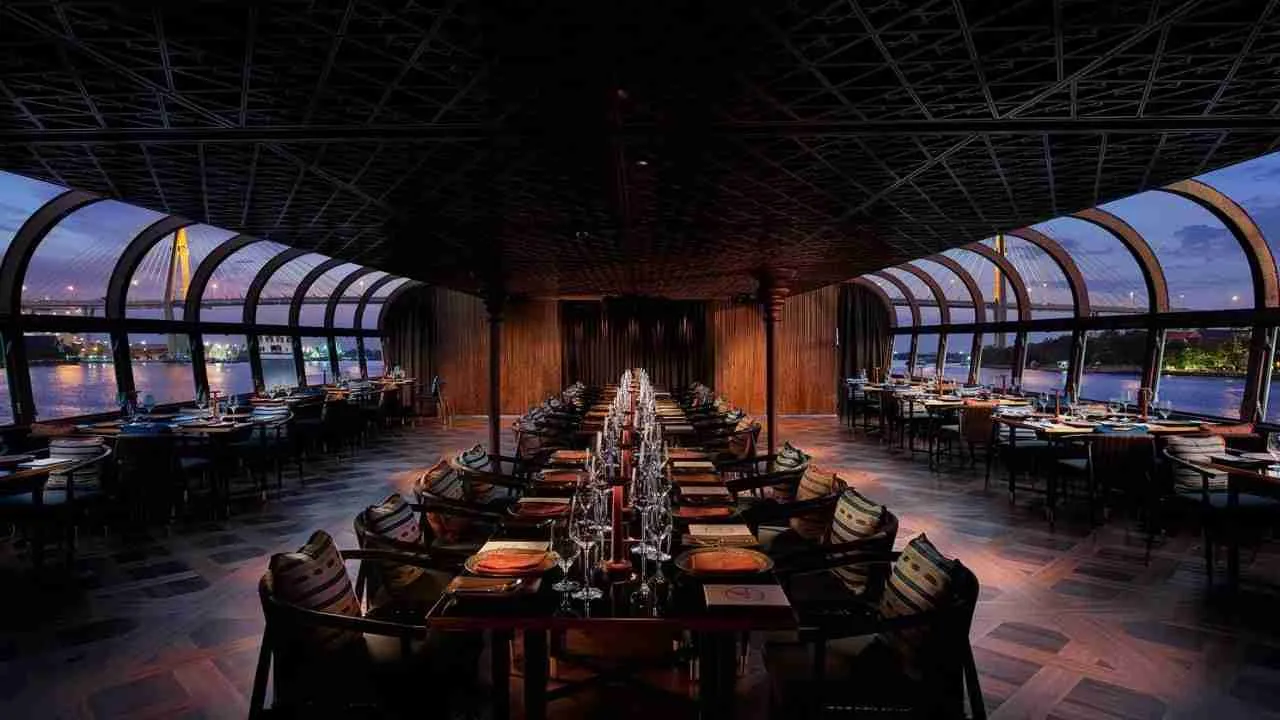 Get the complete package with VLS as we take you to popular landmarks along the Chao Phraya river. Whether it's the gleaming beauty of Wat Pho (Temple of the Reclining Buddha) or the quaint charm of the Grand Palace, immerse yourself in the vibrant culture of Bangkok as you cruise.
During your escapade, refresh yourselves with the finest food in town. We offer 1st class service with an amazing menu and private chef to whip up mouth-watering dishes depending on your preferences.
Imagine a buffet of premium lobsters and oysters and free-flowing champagne as you watch the golden sunset– we can arrange that easily.
A Romantic or Wild Cruise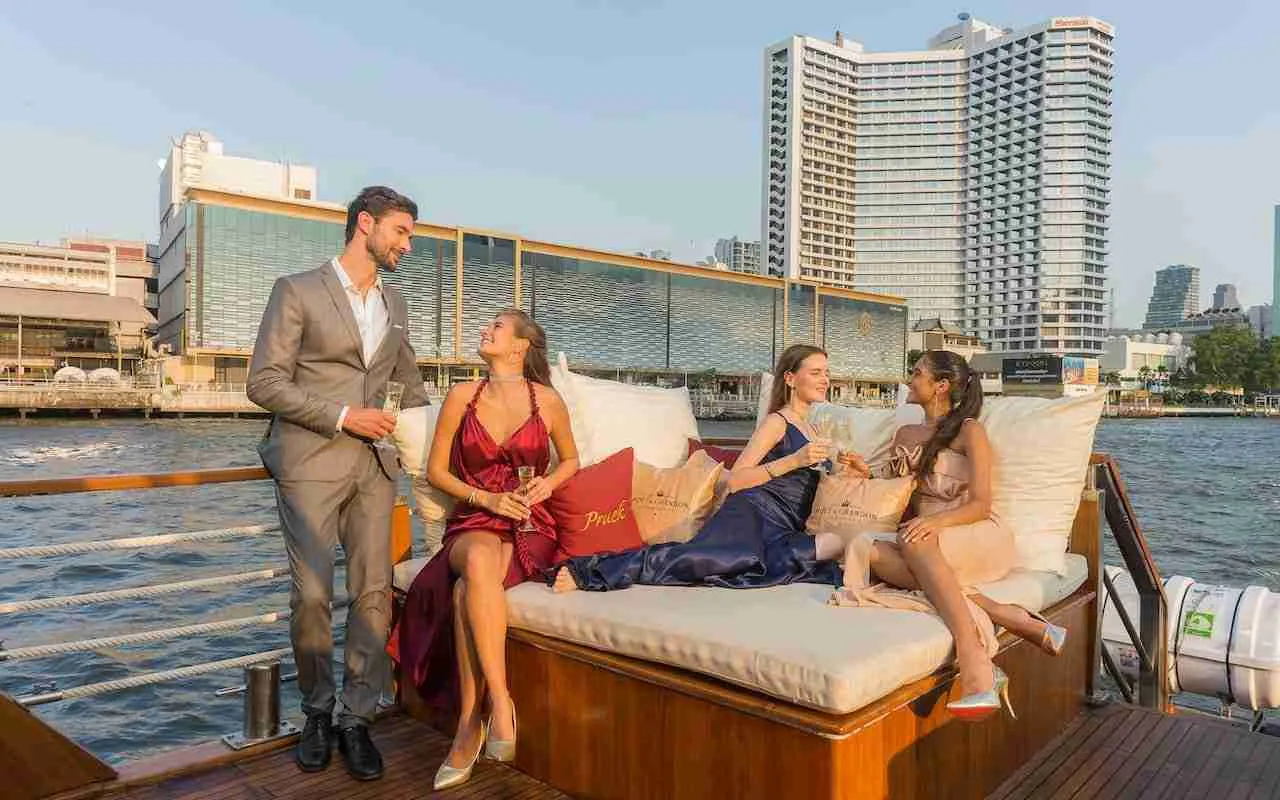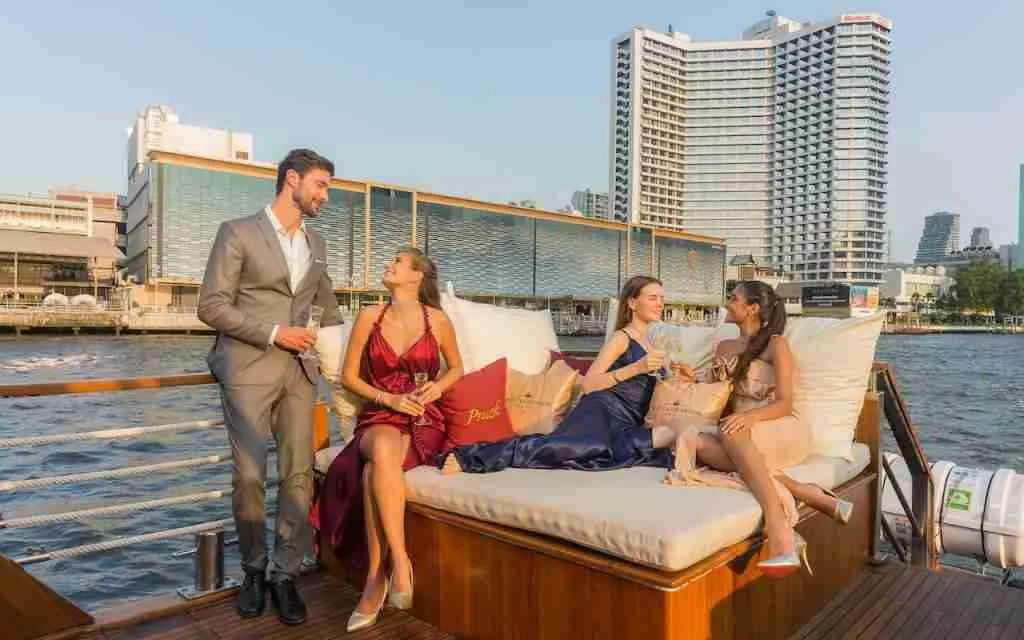 Let your imagination run wild as we fulfill your deepest fantasies. We'll customize your private dinner cruise to your liking.
We can help you plan the most dreamy night cruise in Bangkok or host the craziest night cruise parties. With VLS, you can expect:
Wide selection of boats (luxury yacht, dinner cruise boat, etc.)
Catering services (a la carte or buffet)
Private chef booking
Entertainment packages (beautiful models, DJs, bands, etc.)
Events management
Accommodation and transportation
Security assistance
… and more!
Surprise your date with a private concert from your favorite band or please the crowd with top-rated DJs while the most beautiful women in Thailand accompany you– the decision is yours.
Book Your Private Cruise in Bangkok Today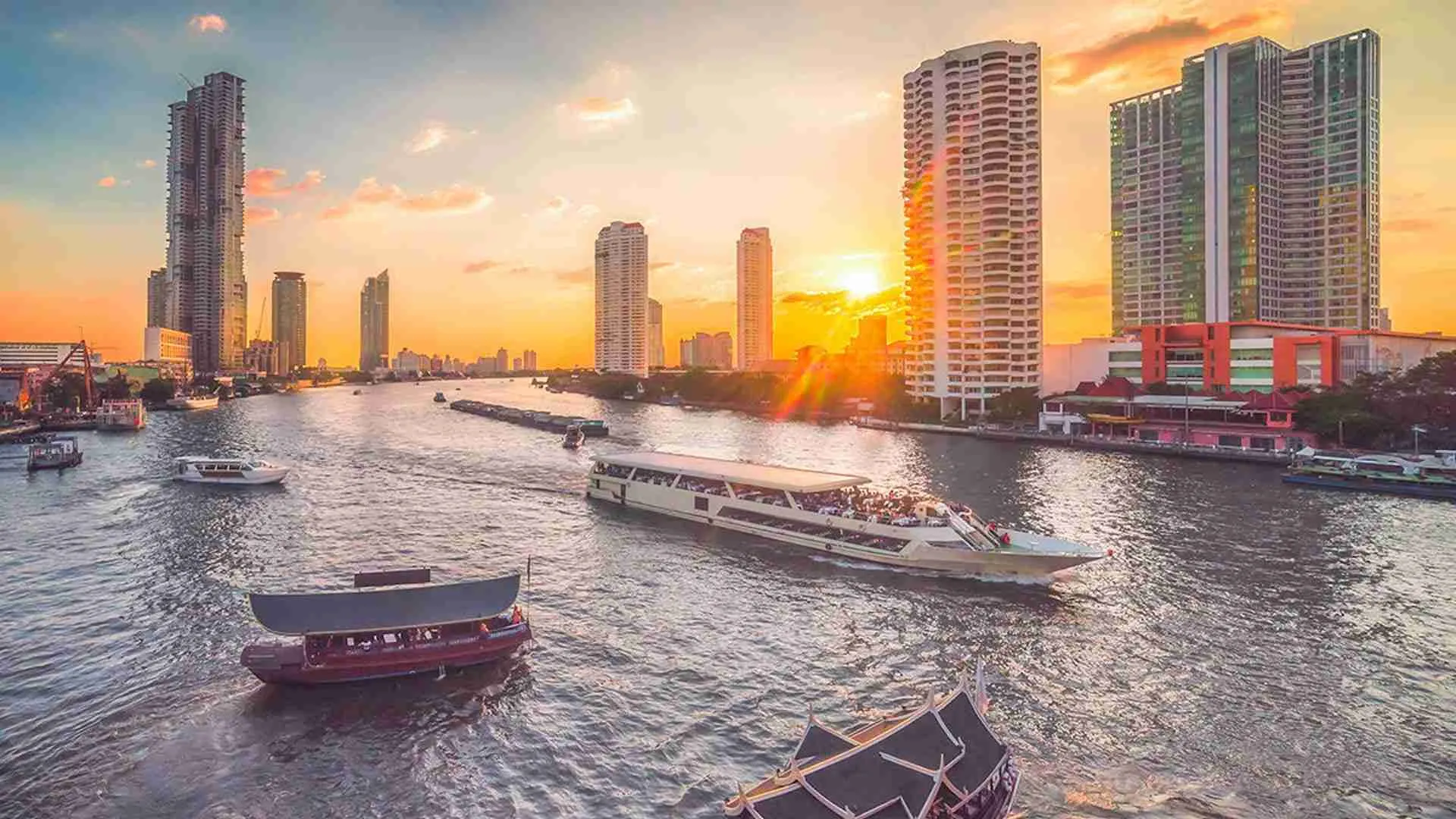 Don't let planning get in the way of your enjoyment. Let us handle everything and have an unforgettable time right in the heart of Bangkok.
Contact VLS to book a private luxury dinner cruise in Bangkok today!
The price ranges from 1,000 THB up to 20,000 THB per person. Let our team customize your private dinner cruise according to your budget. Contact us today.
The best season would be from November to April. It's perfect for all types of adventures like dinner cruise, sunset cruise, and more. But you have cruises in Bangkok all year round.
Have The Most Exciting Time in Bangkok
Start planning your luxury holidays and events in Bangkok today.
Our concierge service is at your disposal to help you with accommodation, events, staff, bookings, and so much more.
Have a look at the other services we offer.