You've already worked hard enough, and now it's time to reward yourself with all of life's pleasures.
In Bangkok, the possibilities to have a good time are endless, but the best of the best is found at gentlemen clubs.
G clubs are very discreet, private, and exclusive nightclub filled with young and attractive Thai women.
Let them accompany you for a drink, watch them perform incredible dances and adult shows, and make sure that you enjoy yourself to the fullest.
What Is A Thai Gentlemen Club?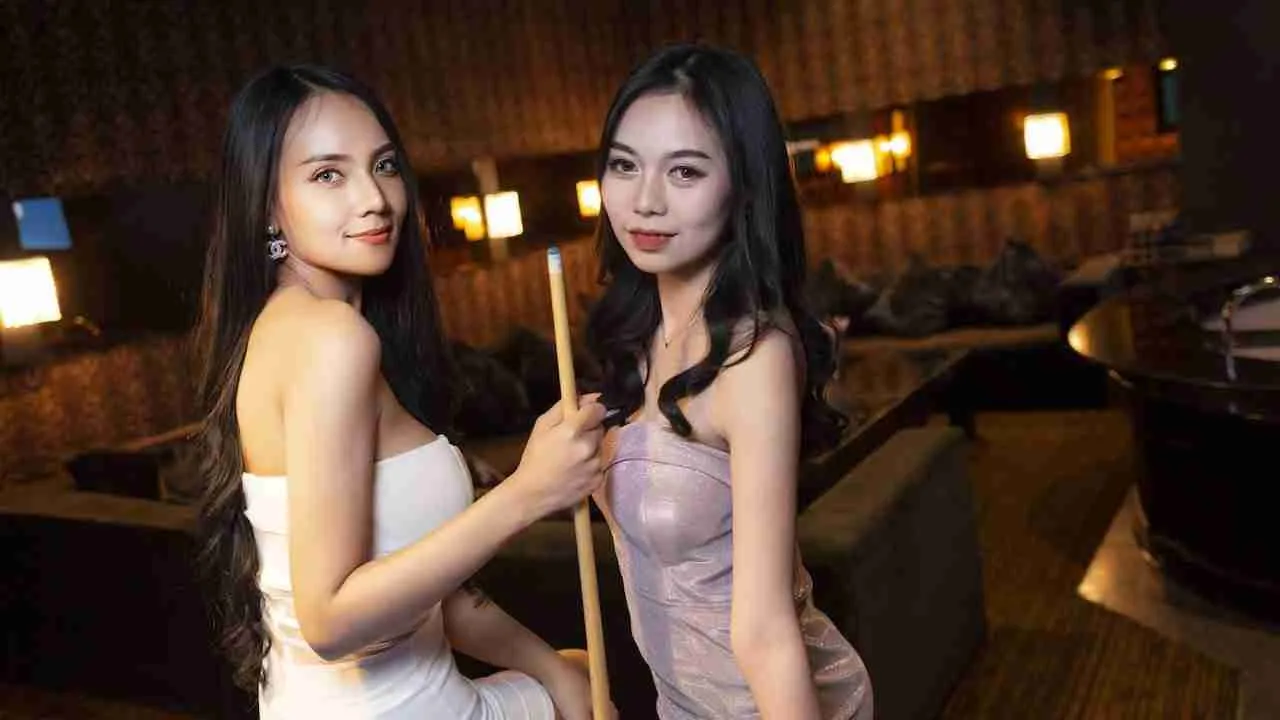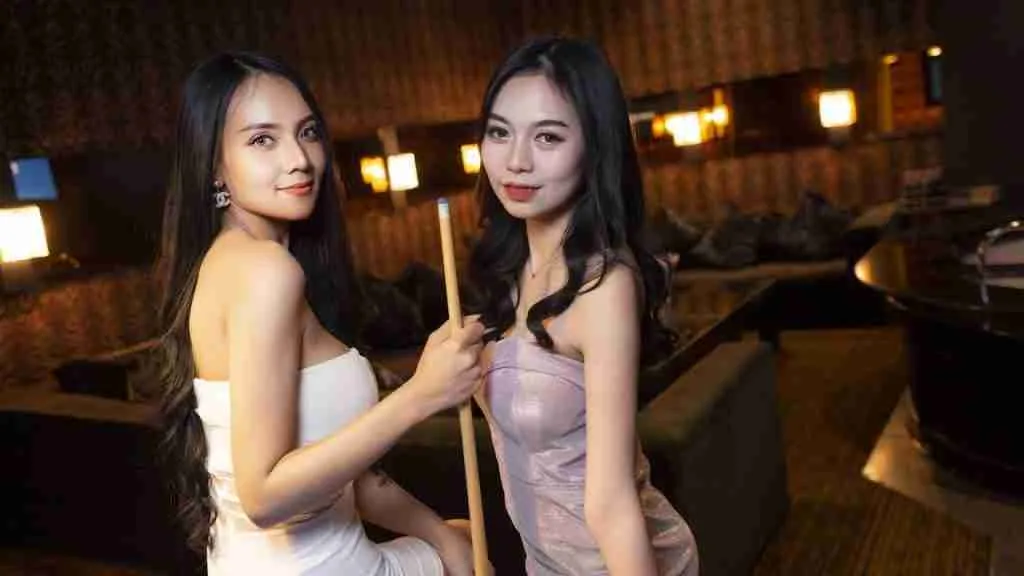 A gentlemen club is the closest thing to a high end strip club you'll find in Thailand.
Like a strip club, it's not a brothel or a sex club, it's a place to share drinks and party with hot Thai models.
In Thailand, most gentlemen's clubs have two areas.
One is like a nightclub with live bands, DJs, and all sorts of shows (striptease, erotic shows, dances…)
The second is private rooms (also called VIP rooms of KTV rooms) where you can party with the party girls and your friends while enjoying complete privacy.
Thailand, and Bangkok in particular, is known for having the best gentlemen clubs in Asia, and some would say, in the world.
Here are the ones our concierge service recommends for the best girls, VIP service, and adult entertainment in Bangkok.
The PIMP Bangkok
Location: 496 Rotchanamin Alley, Pracha Uthit Rd, Wang Thonglang, Bangkok 10310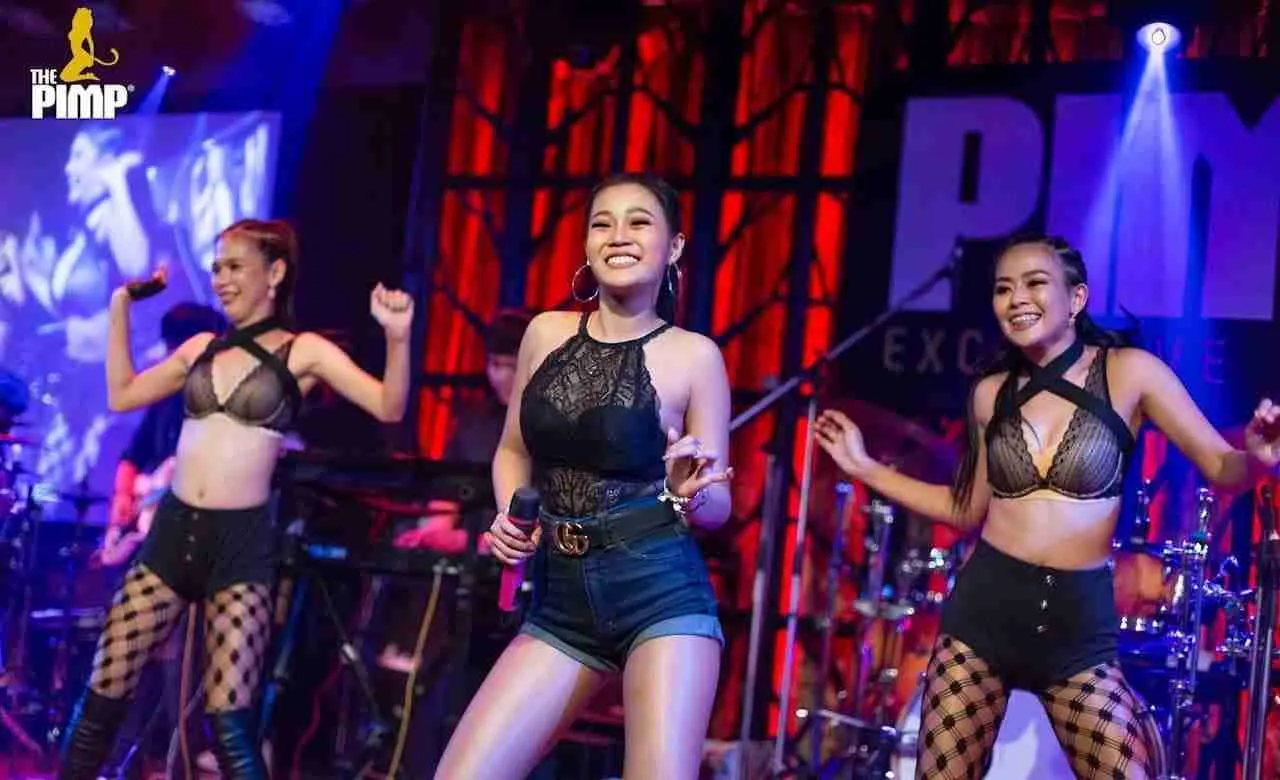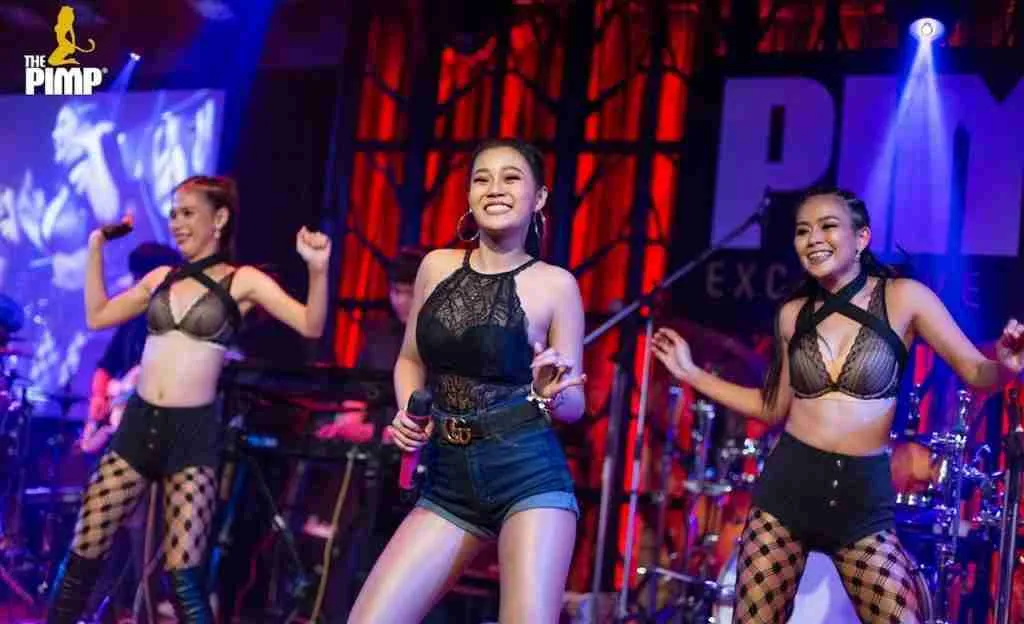 Have the ultimate bachelor night in Bangkok here at The PIMP.
With over 200+ sexy Thai party girls to choose from every night, you'll never want to leave the place.
As soon as you sit at your VIP table, you'll be approached by beautiful babes ready to answer whatever request you have.
Then, you can sit back and enjoy the shows they have lined up that night.
Every night the club has the best live music in town, top DJs, dance shows, and a lot of erotic performances.
This can get more naughty than just strip shows.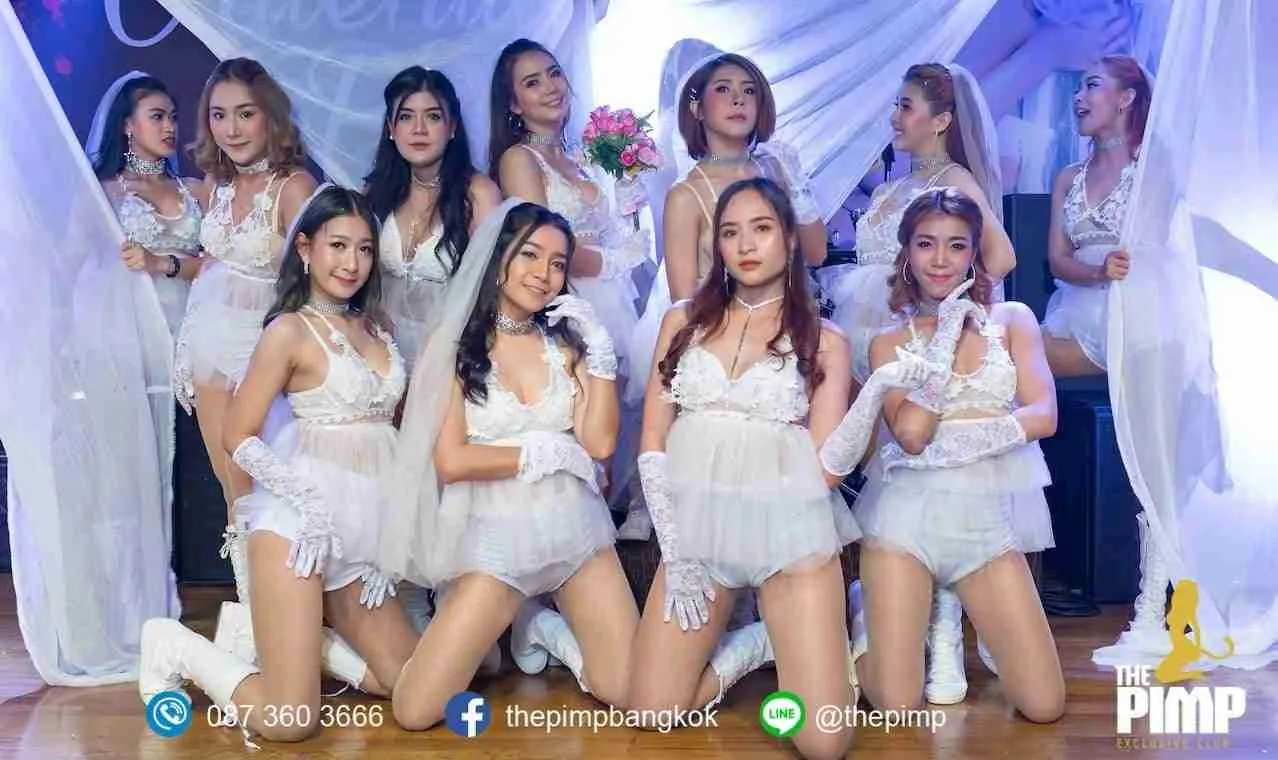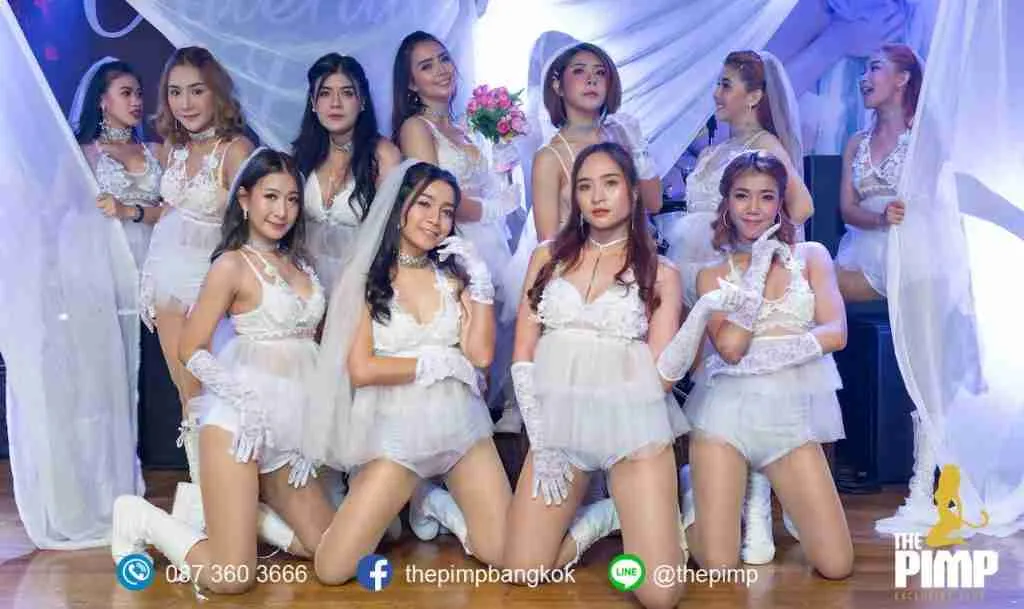 And if you get the chance to catch one of their special events, you can expect to have the best night of your life.
You also have the possibility to rent a VIP room to enjoy privacy with The PIMP girls.
If you're looking for the perfect place for a special occasion such as a bachelor party, a birthday or an important business meeting with investors, this is the place.
You will have all the attention of The PIMP models, so they can fulfill your wildest dreams. It is up to your imagination what you do with topless party girls in private rooms.
It is also notable to mention that the biggest VIP rooms at this club have their own pool table, hot tub, stage for private shows, and even a private DJ.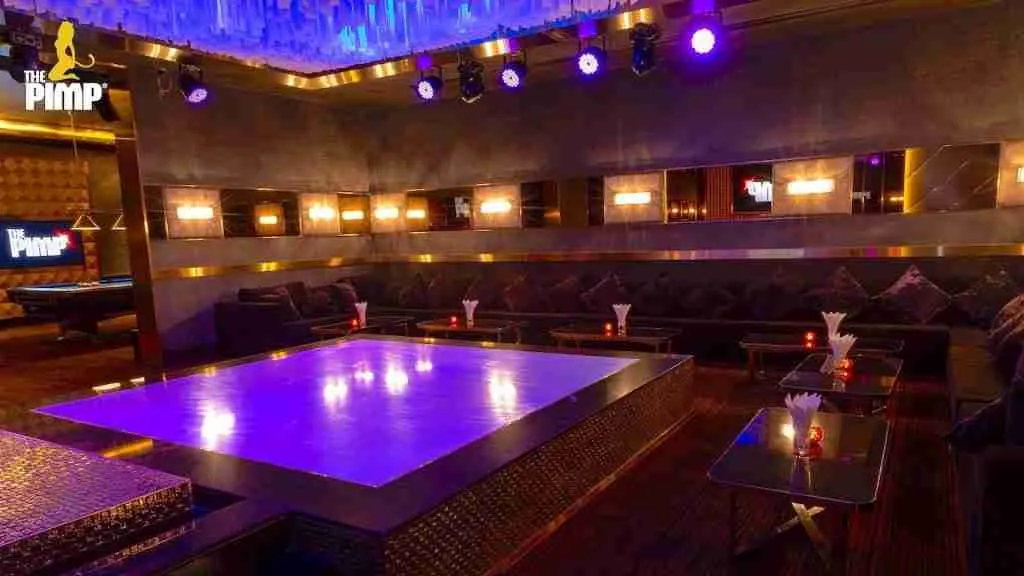 At The PIMP you can even find a private swimming pool to organize your own private pool parties with Thailand's sexiest bikini models.
This place is a complete package for executives looking for a VIP night clubbing in Bangkok complete with everything you could ask for.
The Play Exclusive Club
Location: 559 Soi Thale Bangkok, Bang Kapi, Huai Khwang, Bangkok 10310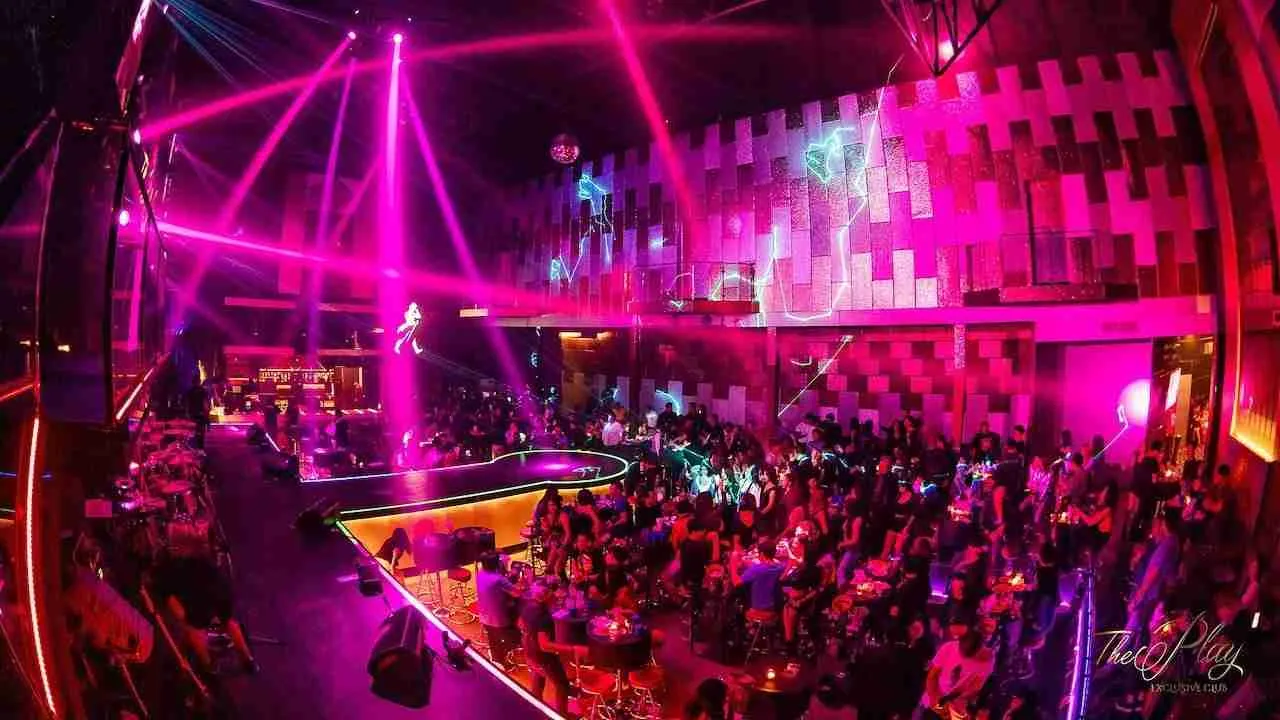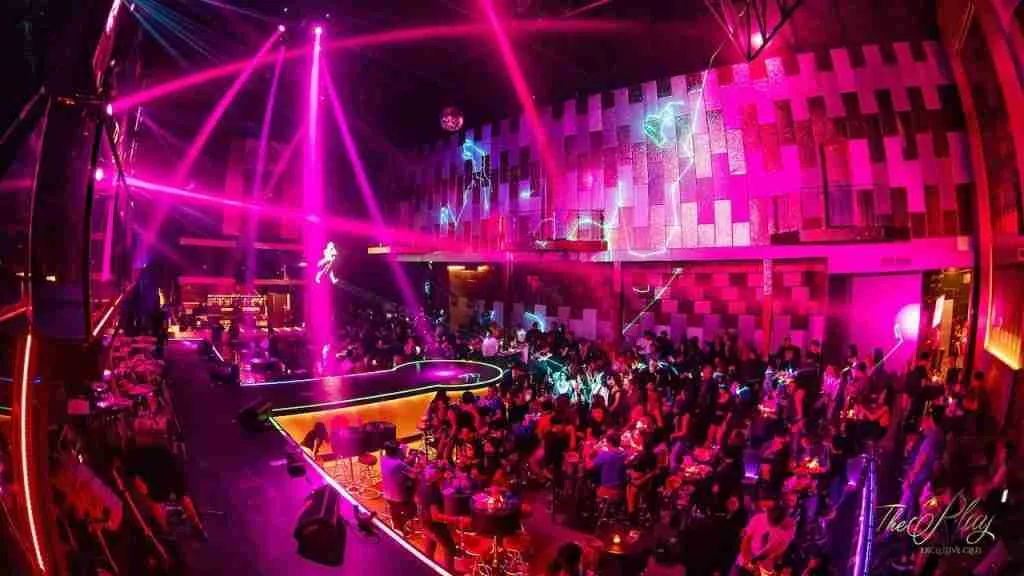 "If life is hard, time to play" is their catchy tagline that captures exactly what they offer.
Located in the famous RCA neighborhood, it is known to be the go to party destination for many wealthy and influential Thais.
The club has a huge main stage where different performances are held. There are DJ sets, live rock music, hip-hop performances by sexy dancers, and many more.
It's a nice place to go partying and enjoy good music with good drinks.
And there you can find plenty of hot party models who will party with you and your friends.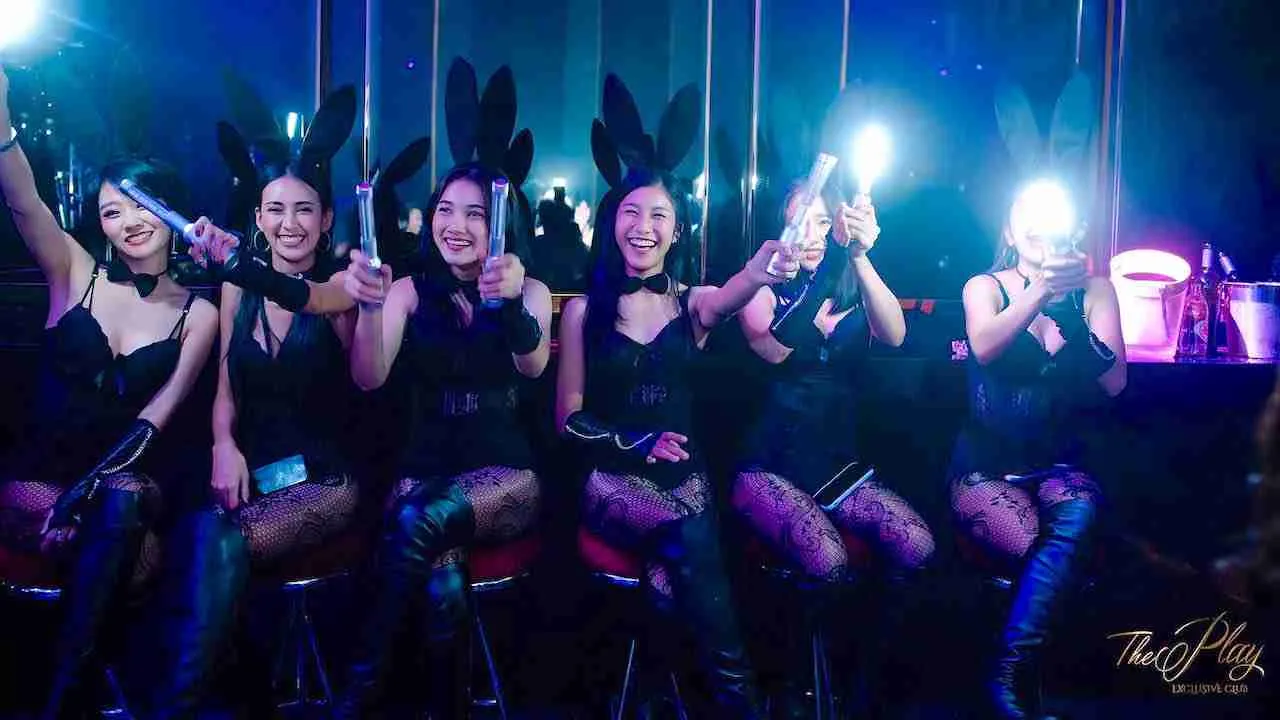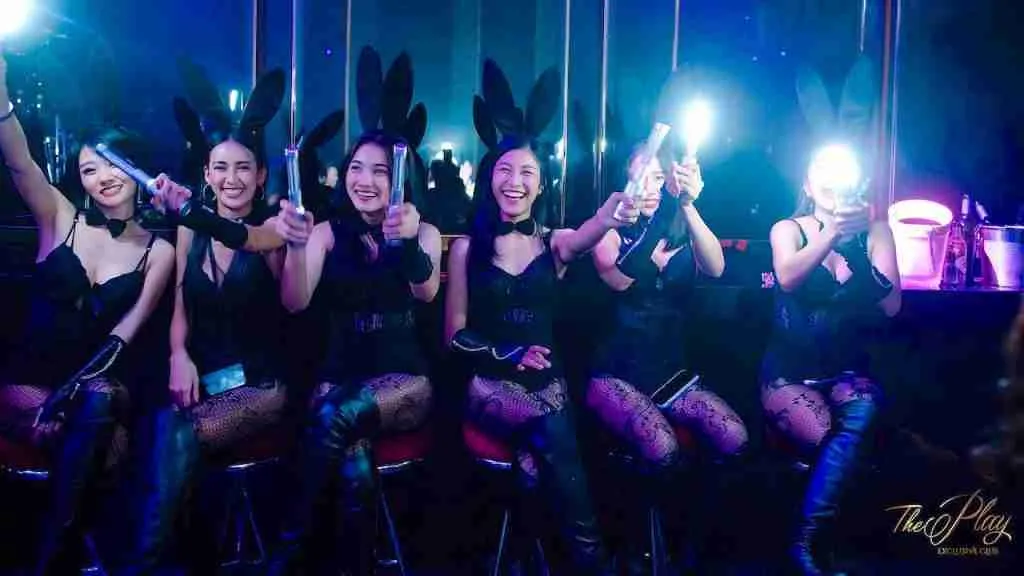 To have a unique experience with these girls, book a VIP room and sing, play, and drink all night with these beautiful entertainers.
Czech Club Bangkok
Location: 41 Ekkamai Rd, Khlong Tan Nuea, Watthana, Bangkok 10110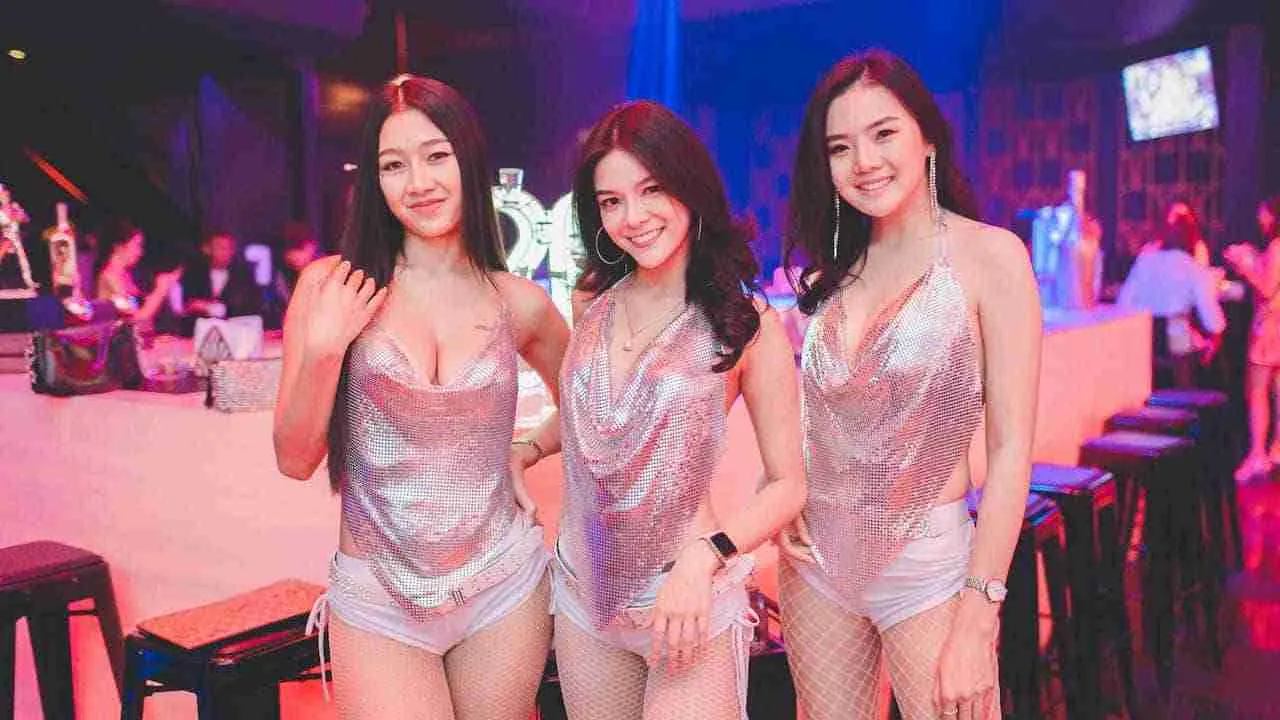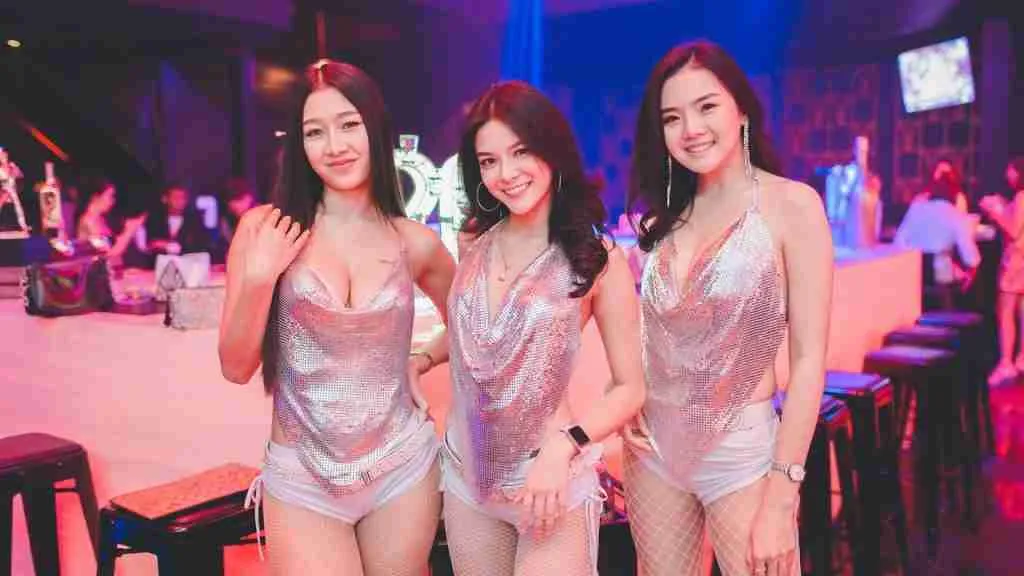 With high-end strobe lights and a world-class sound system, the main stage of Czech Club Bangkok is like paradise for men.
Gorgeous girls who are dressed nicely are up on stage as dancers.
Even the DJs, and MCs are some of the hottest girls you'll meet in Bangkok.
And that's not all, the club has over 100 girls, waiting for you to invite them for a drink. Or many.
Not only will you have a good time, but you will adore the sight of these bustling beauties.
However, you can surely find yourself staring at the ladies on stage.
It will make you want to spend quality time with them, which you can in their VIP rooms.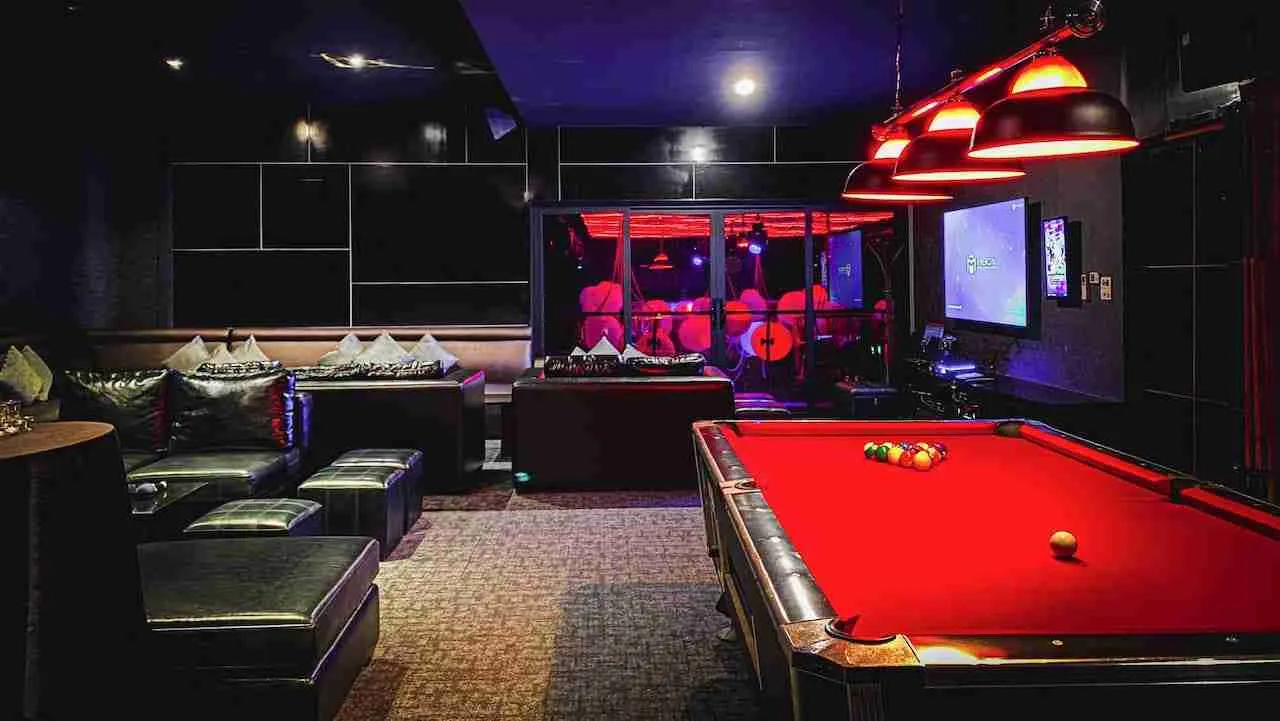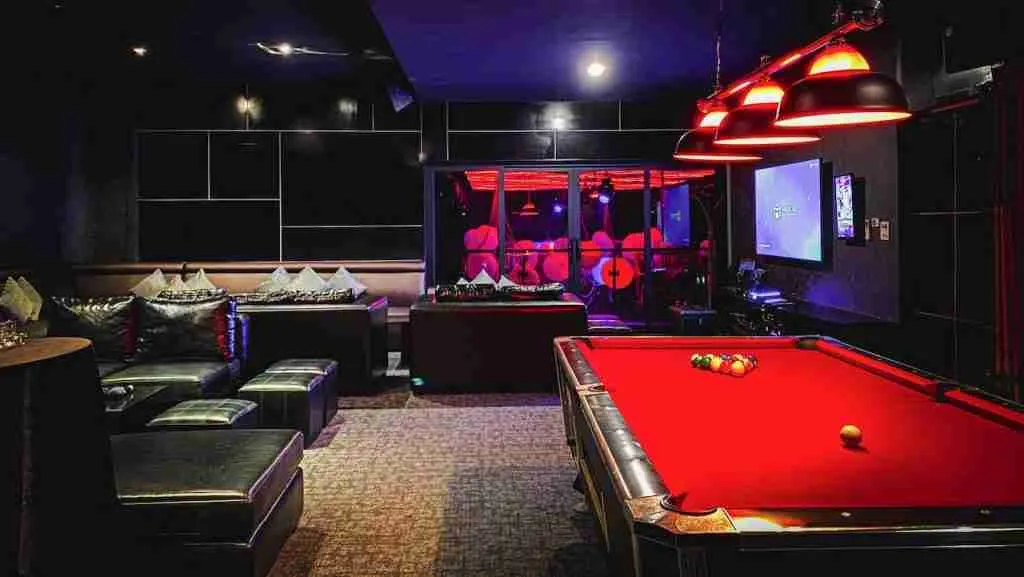 Just rent one of their private rooms, and it will turn into a private VIP nightclub for the night.
Take these angels in your VIP room to make your fantasies come true.
Whether it's a lapdance, strip tease, or something else, they know how to give an unforgettable experience to the guests.
Sherbet Club Bangkok
Location: 59 Soi Sukhumvit 63, Khlong Tan Nuea, Watthana, Bangkok 10110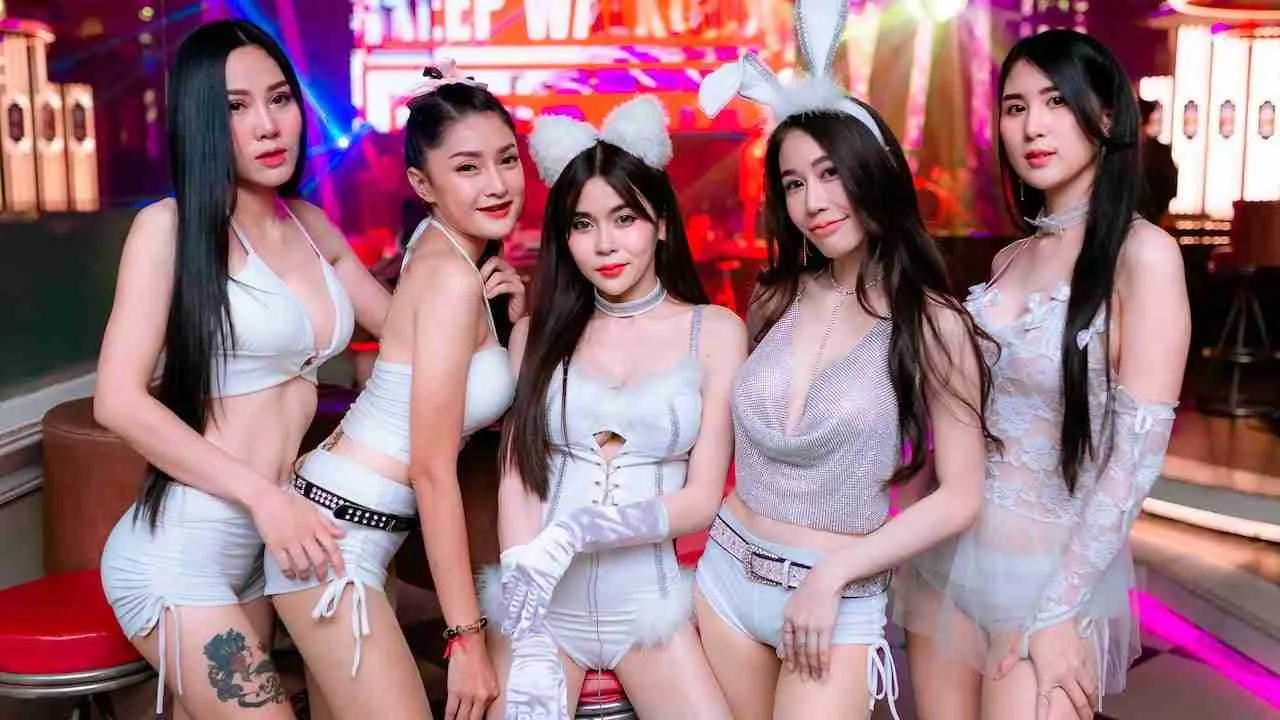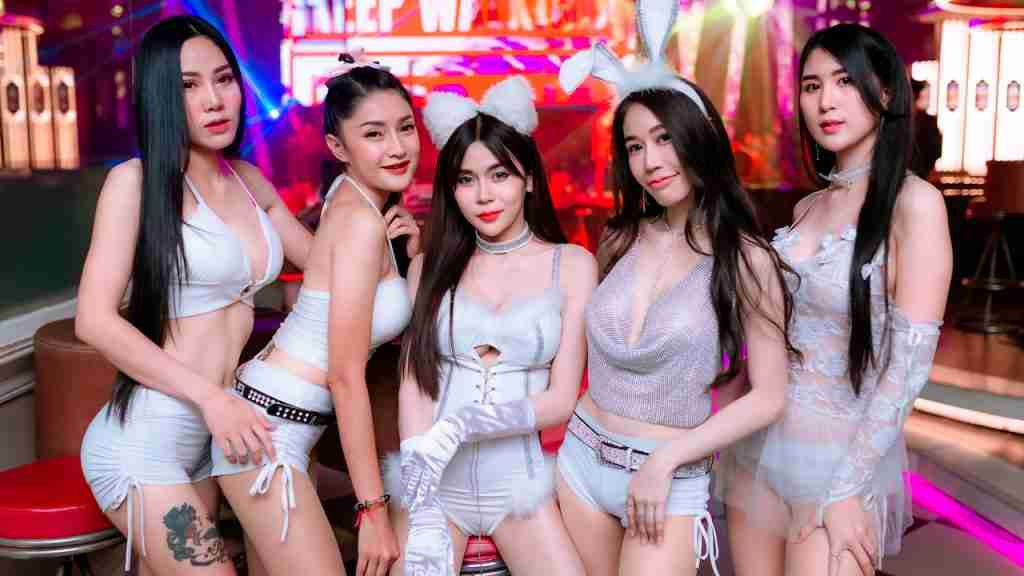 You'll find sizzling hot shows here at Sherbet Club Bangkok.
Located in one of the neighborhoods with the most vibrant nightlife and luxury hotels in Bangkok, it is a good adult club to visit when midnight strikes.
Why? Because the fun here is just about to start.
This is where rich executives go when they want to have a good time with sophisticated Thai girls and not just any sideline girls.
This gentlemen club features a central area where concerts and live performances are held weekly.
It's a nice place for drinking and picking up women.
The crowd here is friendly and guaranteed to give you enjoyable company.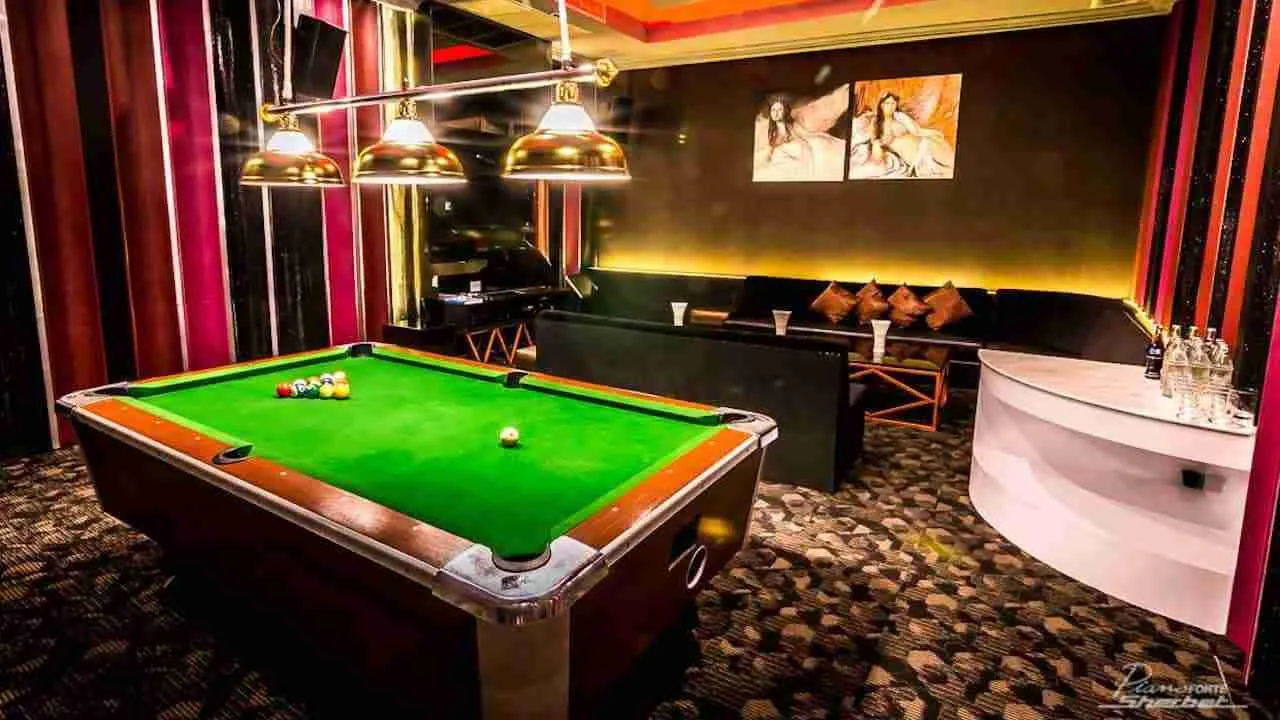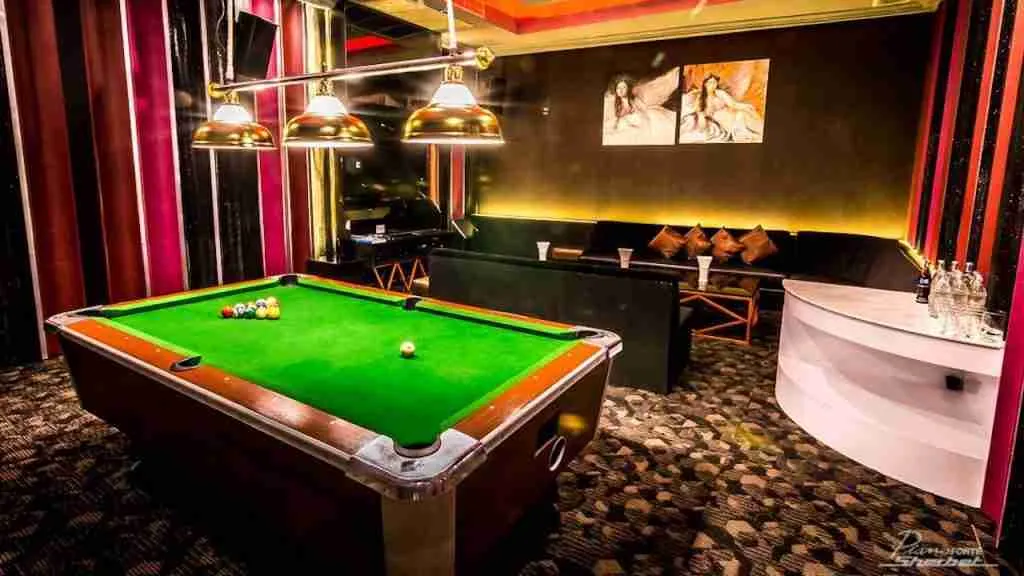 If you want to take it further, you can go ahead and rent one of their private KTV rooms.
Thai girls love karaoke, take them to a private room, turn up the volume and they'll give you a run for your money.
Elite Thonglor 13
Location: 16 Akkhara Phat Alley, Khlong Tan Nuea, Watthana, Bangkok 10110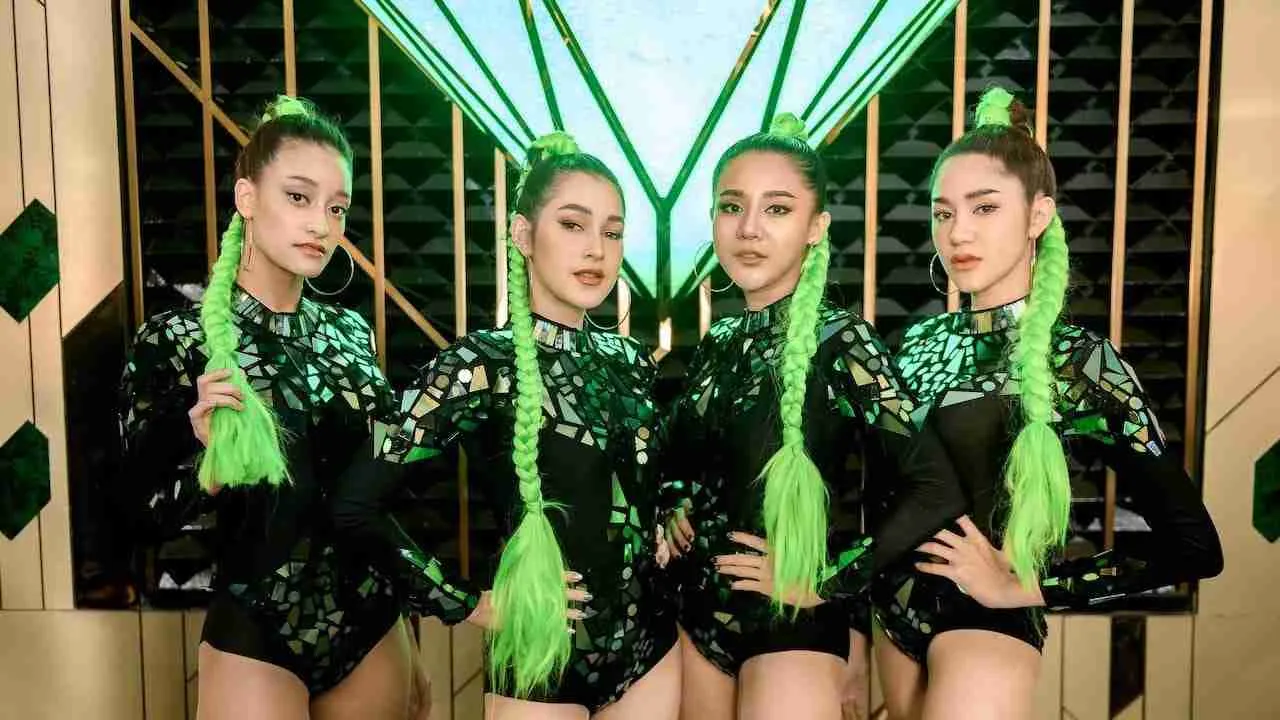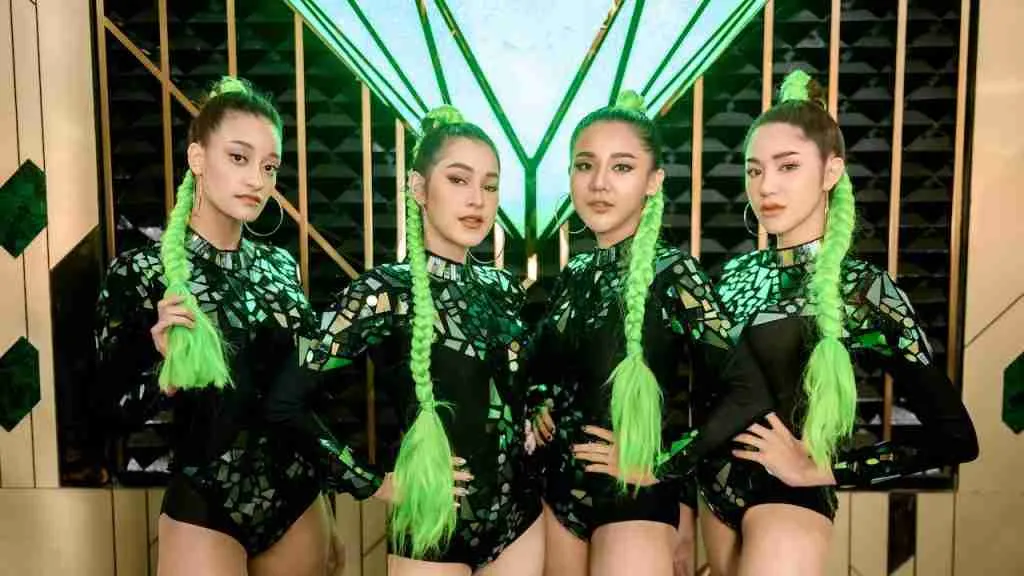 Thonglor has lots of bars and clubs.
However, if you're looking specifically for an upscale gentlemen club, Elite Thonglor is an excellent option.
This is, by far, the biggest gentlemen's club with 5 floors and 40 private karaoke rooms in total.
To accommodate such a big space, they also have over 300 hot girls you can choose from.
Here, you will get complete privacy with their discreet services.
You can fully enjoy yourself without having to worry about being seen despite being in a busy neighborhood.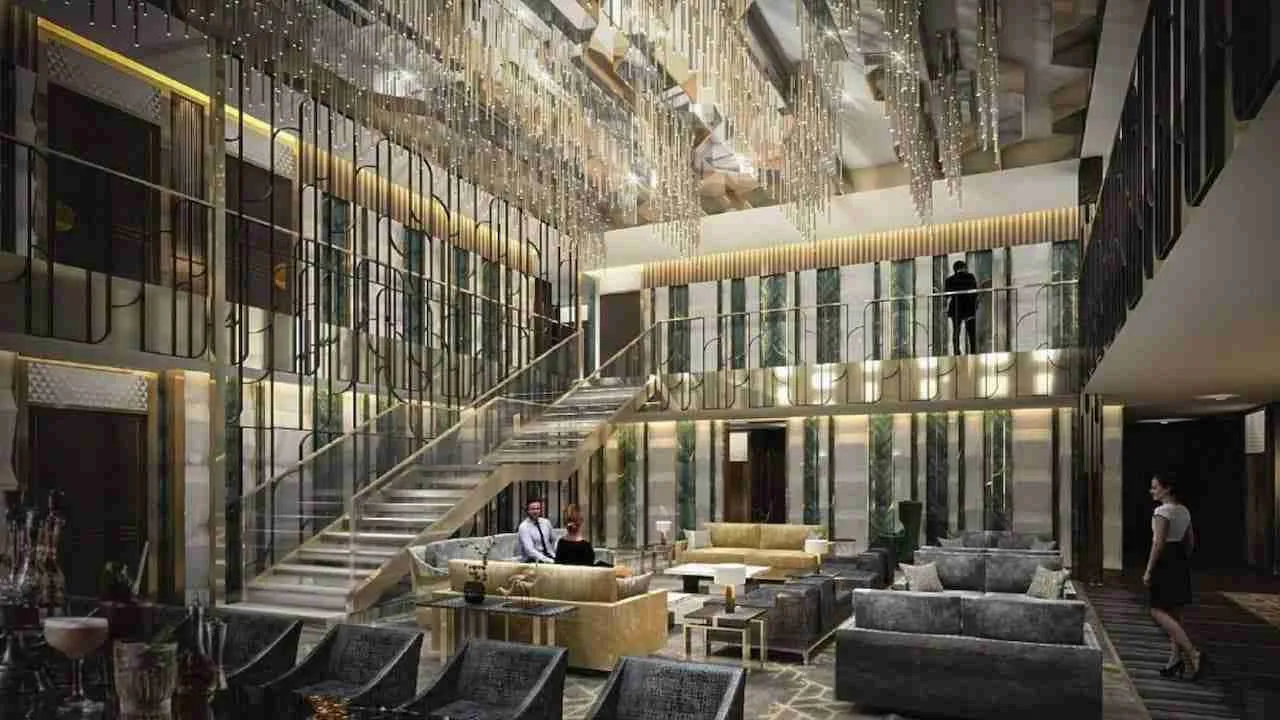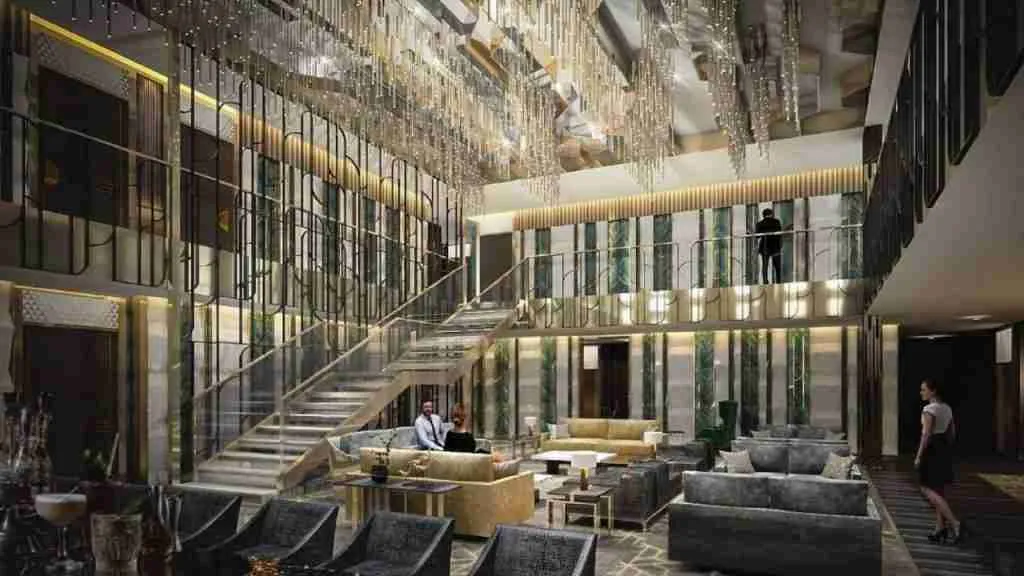 It is truly luxurious here and worth the price.
From the entrance to the bar, everything is outstanding.
Then, they have incredible VIP rooms, including one that can fit more than 100 people.
This is suitable for celebrations with non-stop fun from dusk until dawn.
And by far the best place to wear your brand new custom-made suit.
M Club Bangkok
Location: 6 Pradit Manutham 19, Soi Yothin Phatthana, Lat Phrao, Bangkok 10230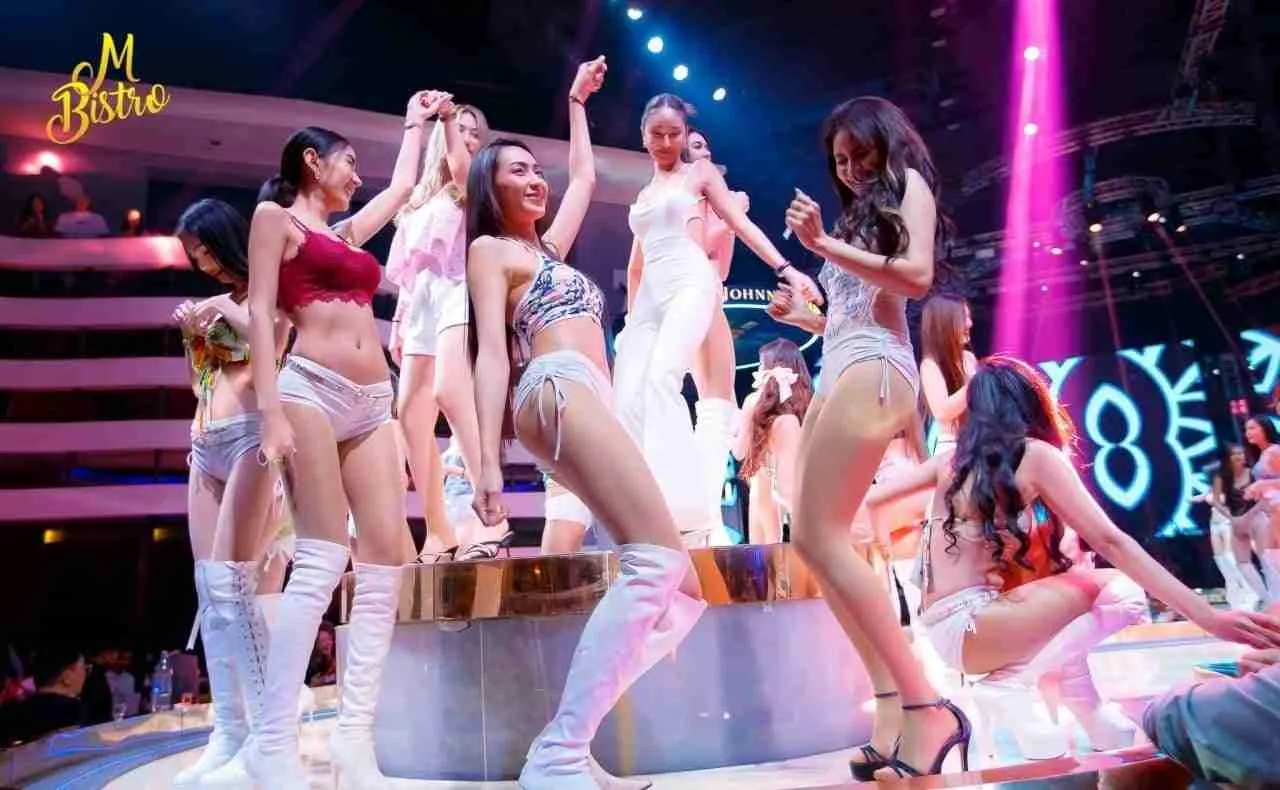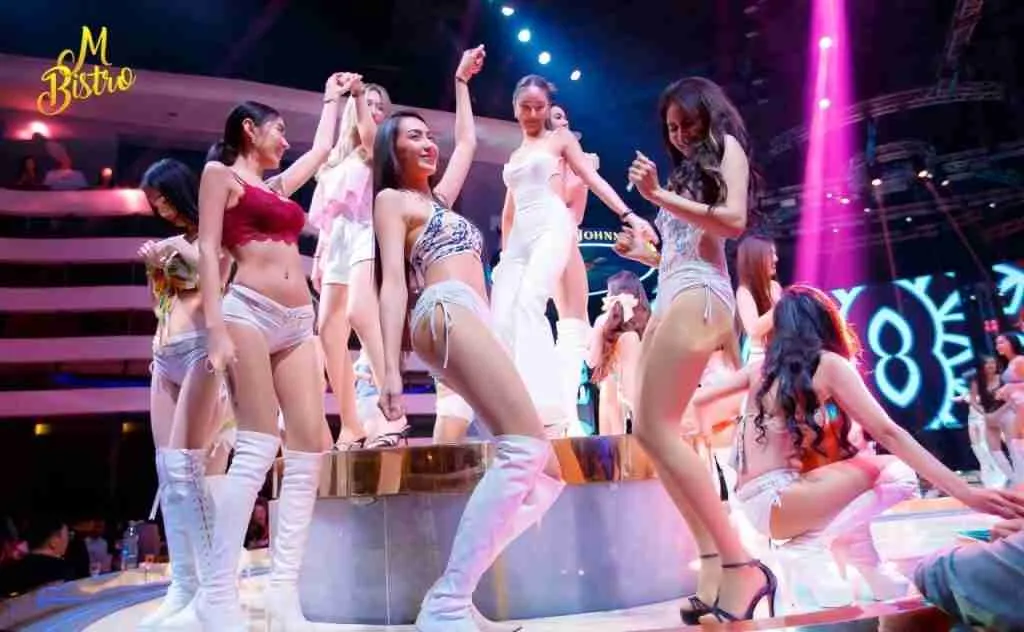 Although it is quite far from the city center, M Club Bangkok in Ladprao is still a must-visit with its high-end facilities and excellent VIP services.
To start the night, you can book a VIP table where you can enjoy their live performances.
This includes live performances by famous bands and singers, and also dance numbers performed by beautiful women.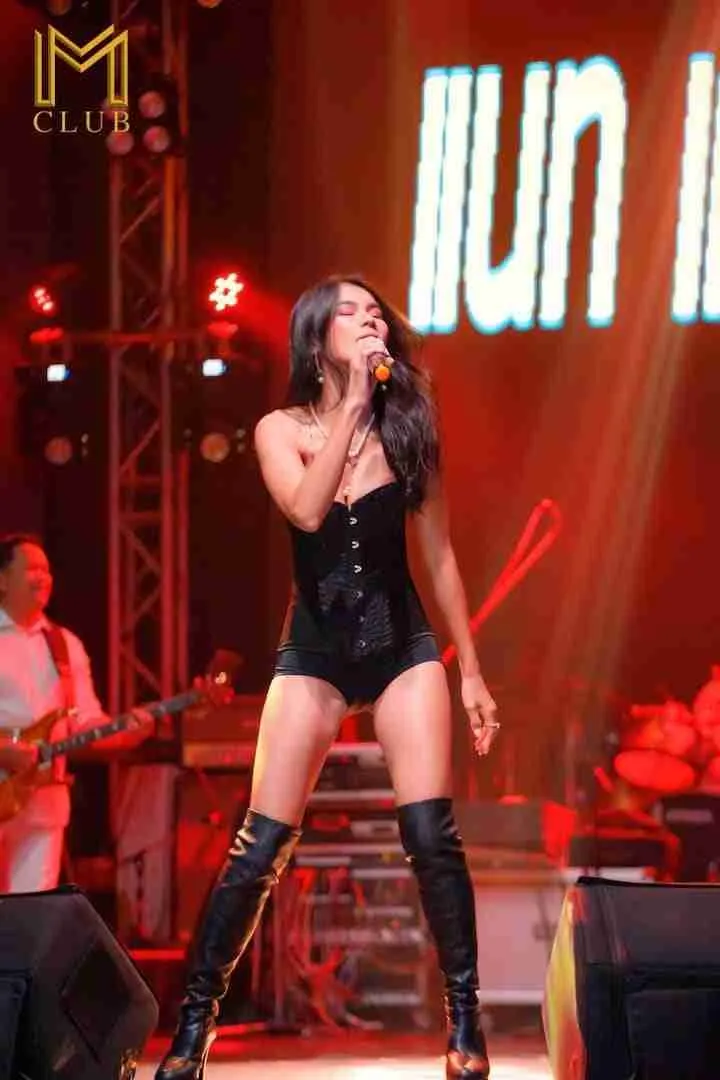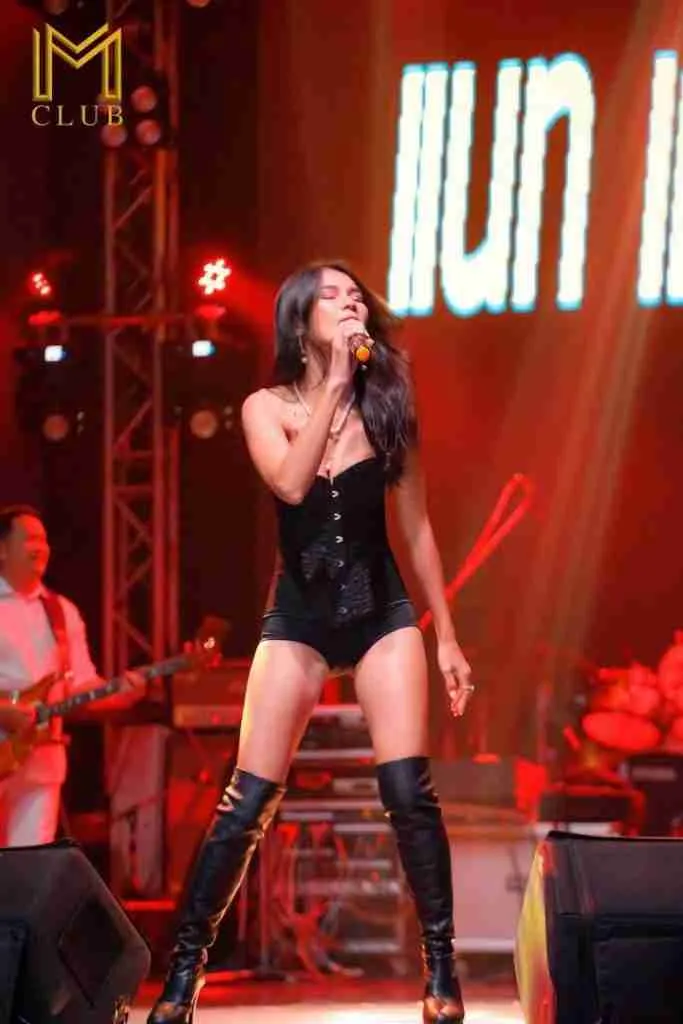 In case you want more privacy with the girls you met, you can go ahead and book one of their private rooms.
Here, you can be more intimate and passionate. It will be your chance to get to know your girls better while they serve you with whatever you need.
M Club offers really good deals on memberships, VIP rooms, and bottles.
Contact us to know more about their packages with rooms and ladies.
Booze Club Bangkok
Location: 598 Pracha Uthit Rd, Huai Khwang, Bangkok 10310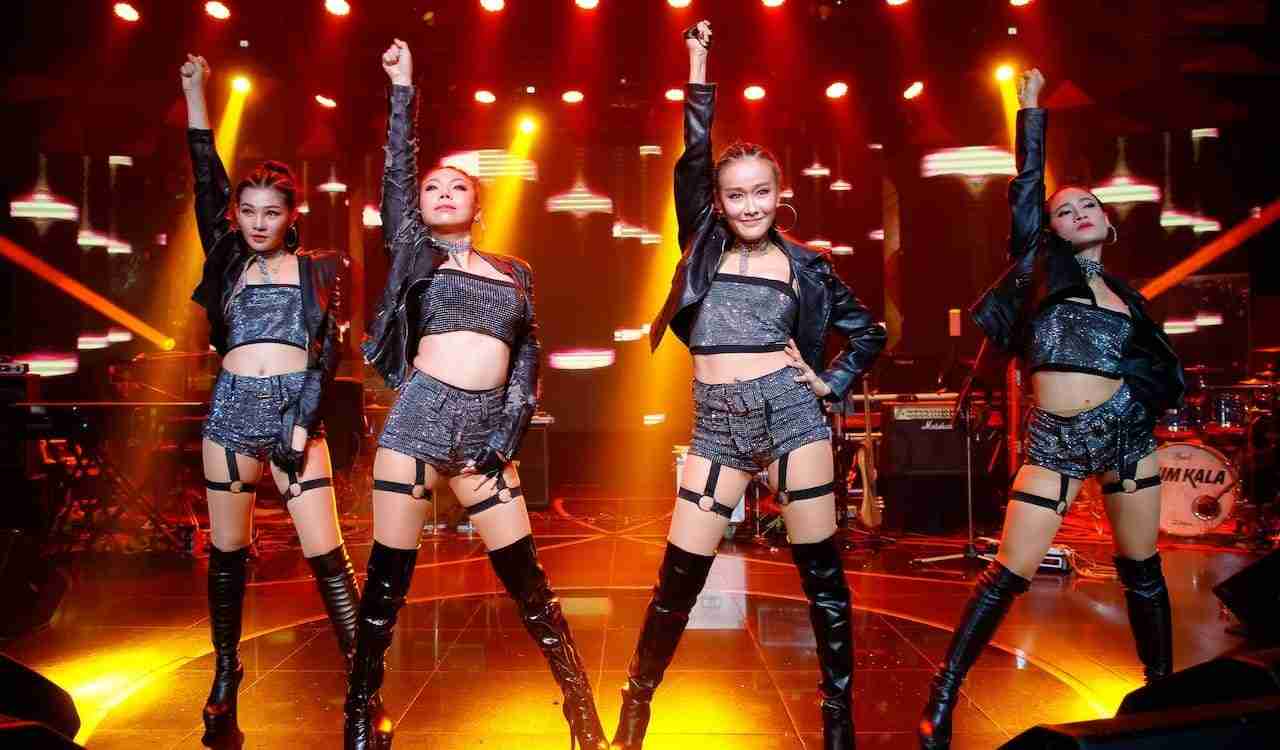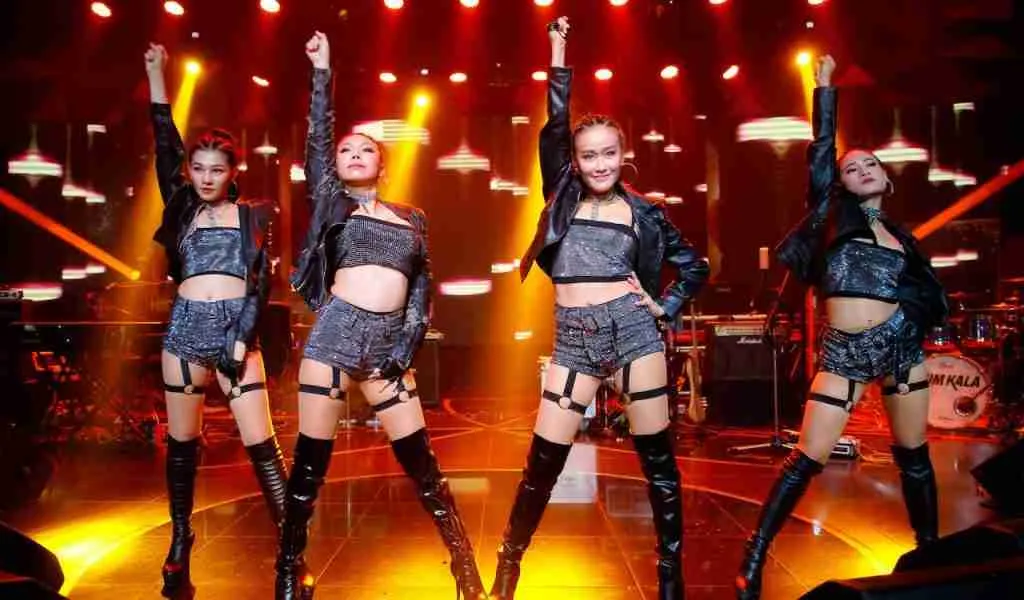 Do you want to party with young and attractive women while enjoying nice beats and tunes?
Then Booze Club Bangkok is where you should be.
The place is very busy but in a good way. You will see the nightclub filled with smiles and laughter.
Aside from the warm ambiance, you will appreciate the good lights and sound system here.
Plus, their private rooms are equally as enjoyable.
It looks fancy and the service here is top-notch.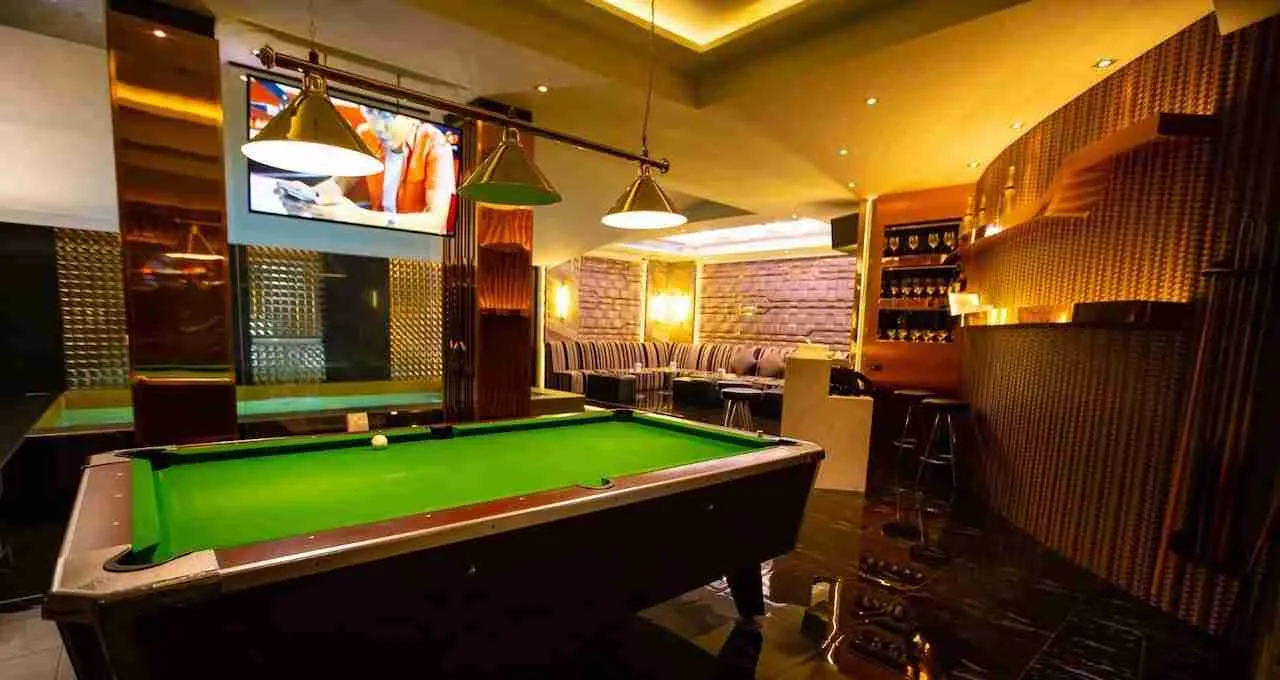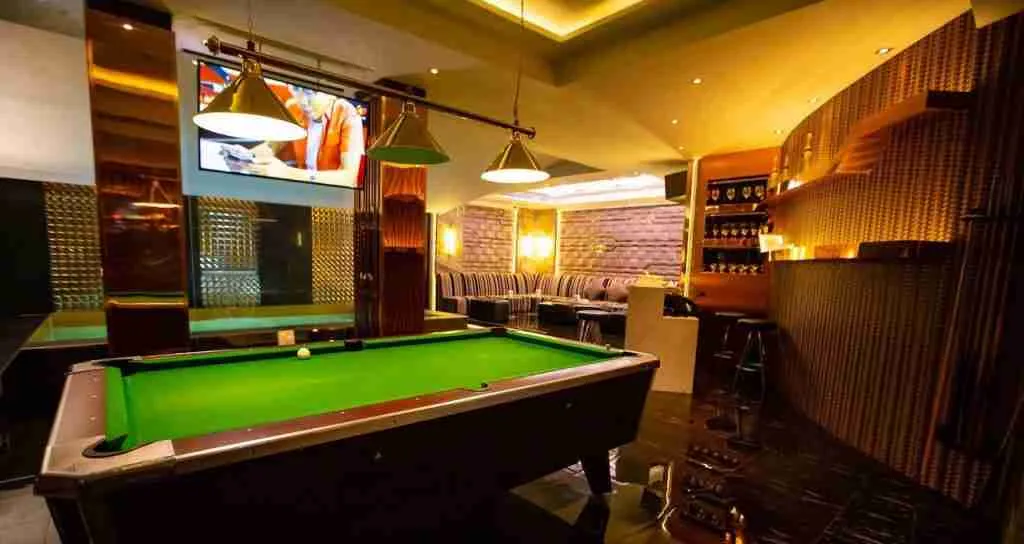 Be sure to keep track of the different events happening the day you plan on visiting because it can get very crowded.
There are even celebrities performing here like the beautiful Violette Wautier.
Message us to get guaranteed tables no matter what day and time. We will make it happen.
Dubai Luxury Club
Location: 202/1 Ratchadaphisek 13, Din Daeng, Bangkok 10400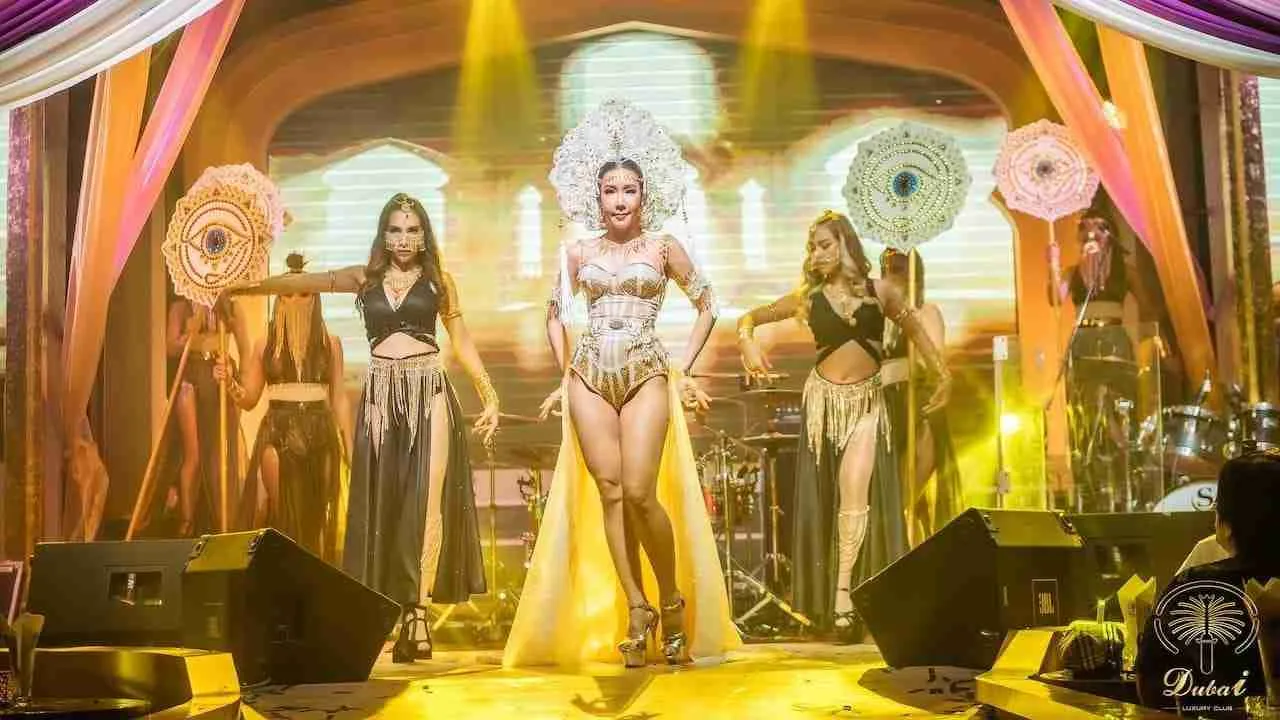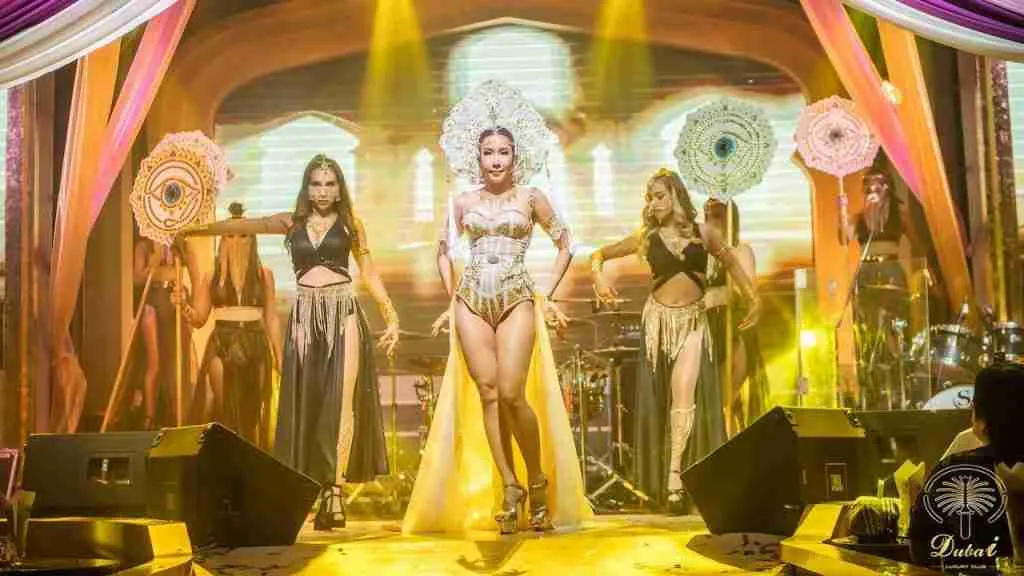 Like other gentlemen clubs in Thailand, this is not a place to find call girls or escort girls, but it is a place to have fun dancing, singing along to the music, and meeting girls of all types.
Dubai Luxury Club is well-known among locals to be an entertainment hub where they can drink and enjoy the sight of female performers all night.
Its impressive oriental design will transport you right to the middle east, feeling like a prince for a night.
Everything feels premium at the club, from the service to the girls, and the quality of the entertainment you'll find on stage has nothing to envy to the top nightclubs in Bangkok.
The cutting-edge technology of their lights and sound system makes it all better.
Going here feels like attending a concert, but it is more intimate. And of course you get to enjoy the company of their beautiful party models.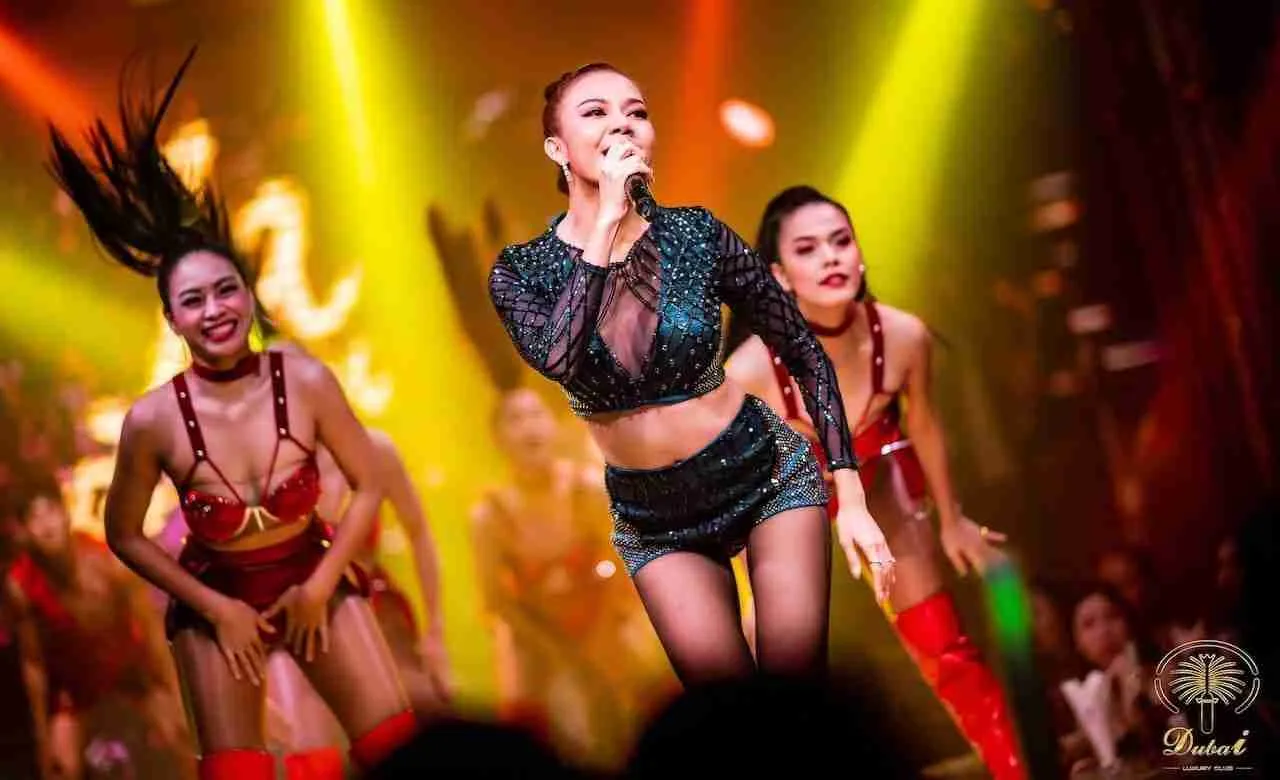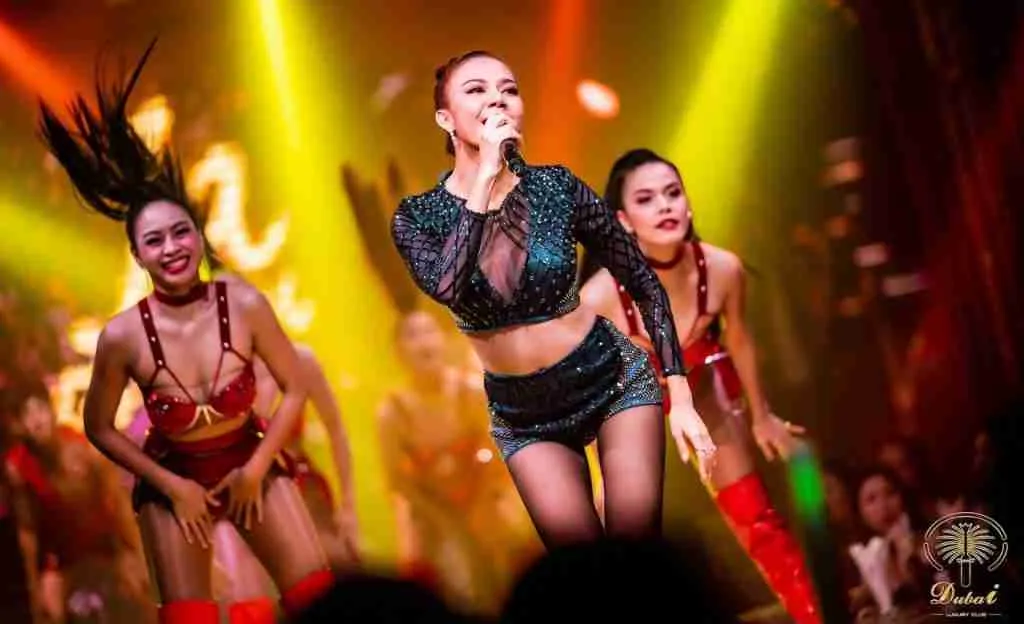 Get a VIP table to get comfortable seats and get girls you fancy to come over for a drink.
This will be your intro to them and possibly will lead to something more.
Or let their luxurious VIP rooms seduce you.
They have an impressive selection of private rooms where you can party all night with sexy girls, enjoy private shows, in one of the most beautiful settings in Bangkok.
Let VLS Handle Your Bookings At The Best G Clubs in Bangkok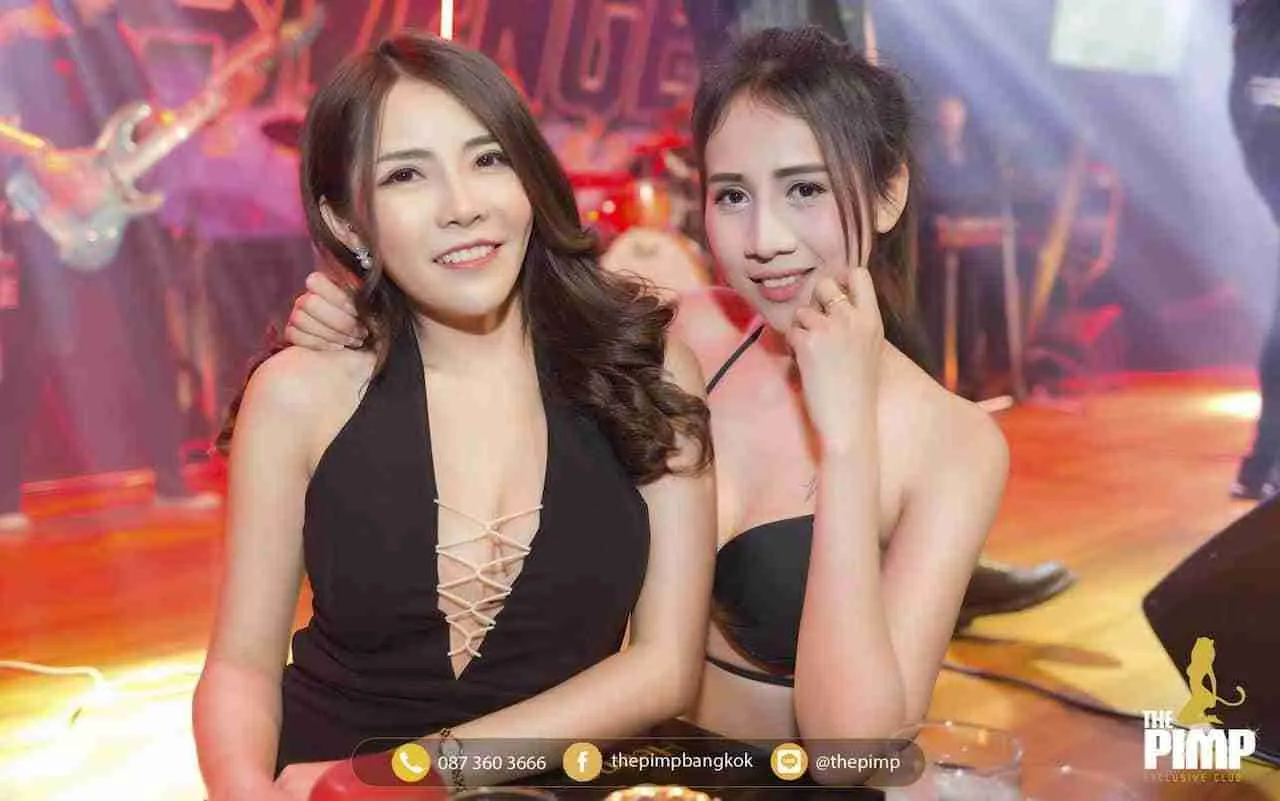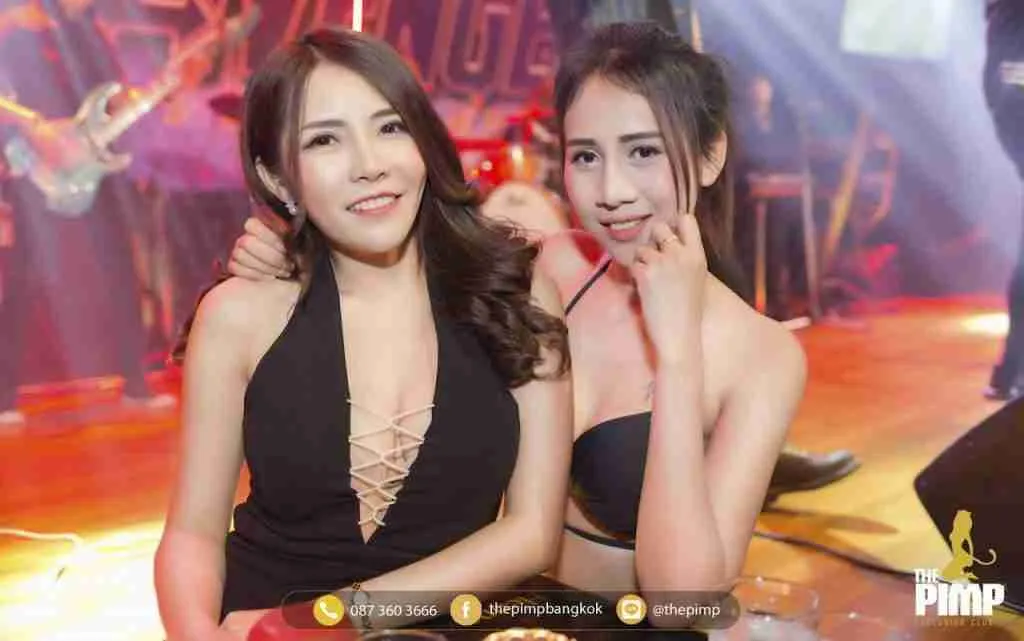 Getting access to these exclusive clubs can be difficult when you don't have the right connections.
Message us today and let our concierge arrange bookings and packages at any of these gentlemen clubs.
With our extensive network, we'll guarantee you get the VIP experience you deserve.
We can even arrange the most incredible luxury parties there whether it's for a bachelor party, a business meeting, or a simple night out with friends.
And please let us know if there's anything else we can do to assist you to make your stay in Bangkok as memorable as possible.
We can help with:
Accommodation booking
Restaurants, bars and clubs reservations
Luxury party planning
Entertainment add-ons (i.e. party models or DJ for hire)
Visa & immigration assistance
VIP security assistance
Luxury car rental (with or without chauffeur)
Land, water, and air transfers
… and many more!
Let our concierge help you plan your trip to Thailand.
FAQ
What Is The Best Gentlemen's Club In Bangkok For VIP?
The PIMP Bangkok is the best gentlemen club in Bangkok for everyone, including VIP. They have the best service, entertainment, drinks, and girls.
What Is The Difference Between A Thai Gentlemen Club And A Strip Club Or Gogo Bar?
The main difference is the quality of the entertainment. Gentlemen clubs have a wide selection of hot girls and provide various shows on stage (live performers, live bands, erotic shows, sexy dancers, etc.) and plenty of VIP rooms with discreet services. Strip clubs and gogo bars only offer adult shows.
Do Thai Gentlemen Clubs Have Strip Shows?
Gentlemen's clubs in Thailand have erotic and sexy shows but no nudity as it is prohibited by Thai law. However things can be different in VIP rooms. Contact our concierge for more information.
Do I Need To Have A Membership To Get Into A Thai Gentlemen Club?
It depends on the club. Some clubs require you to buy a membership, and others don't. Ask our concierge for more information.
How Much Does A Night At Gentlemen Club In Bangkok Cost?
On average our guests spend around 12,000 THB ($330 USD) per person for a night at a gentleman's club in Bangkok.
What Is The Best Way To Get To A Gentlemen Club In Bangkok?
Explore the rest of Bangkok nightlife with VLS.
Here are the different types of venues our concierge recommend for a VIP party in Bangkok.
And while you're traveling in the Kingdom, don't forget to explore the vibrant Thai nightlife.