Aside from the temples and amazing street food, Bangkok is also a popular destination for its nightlife and parties.
It offers so much from day to night regardless if it's a weekend or not.
That's what makes the city so special.
From pool parties to music festivals down to nightclubs, there are many choices for you to host a VIP party in Bangkok.
To help you decide on the best places to party in Bangkok, here is a complete guide to having a fun night out in the city of angels.
Check it out.
Nightclubs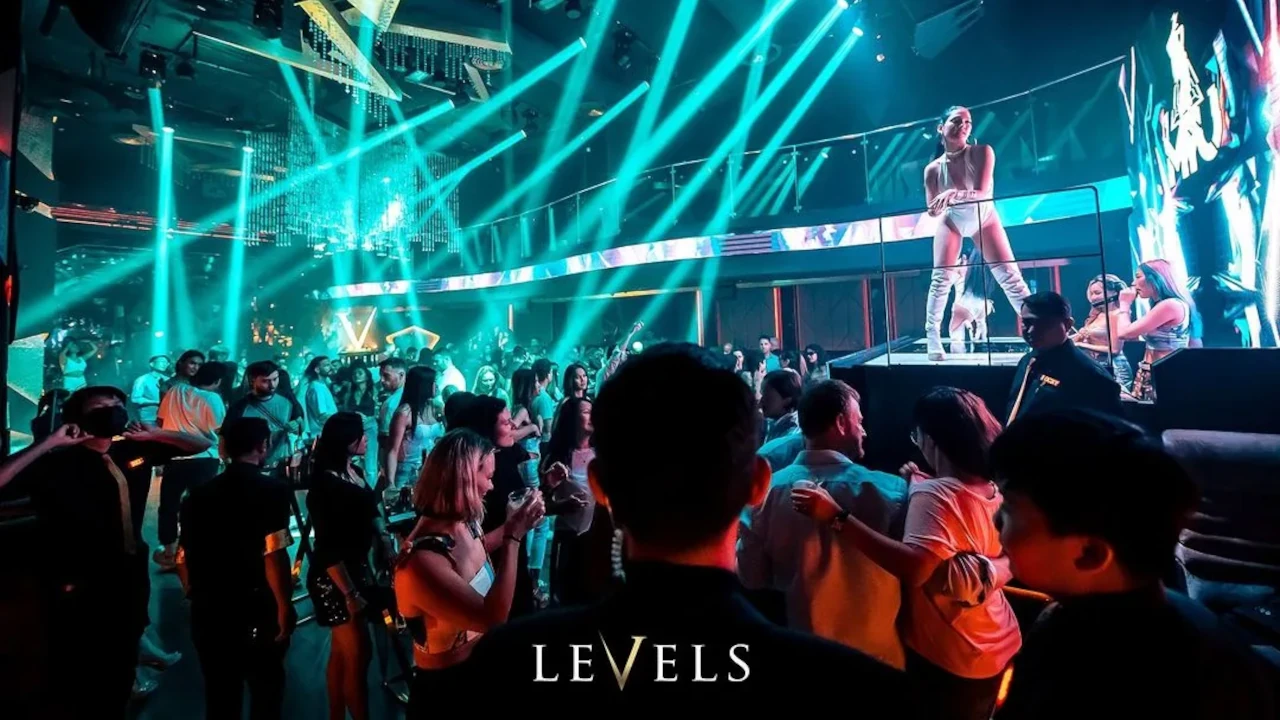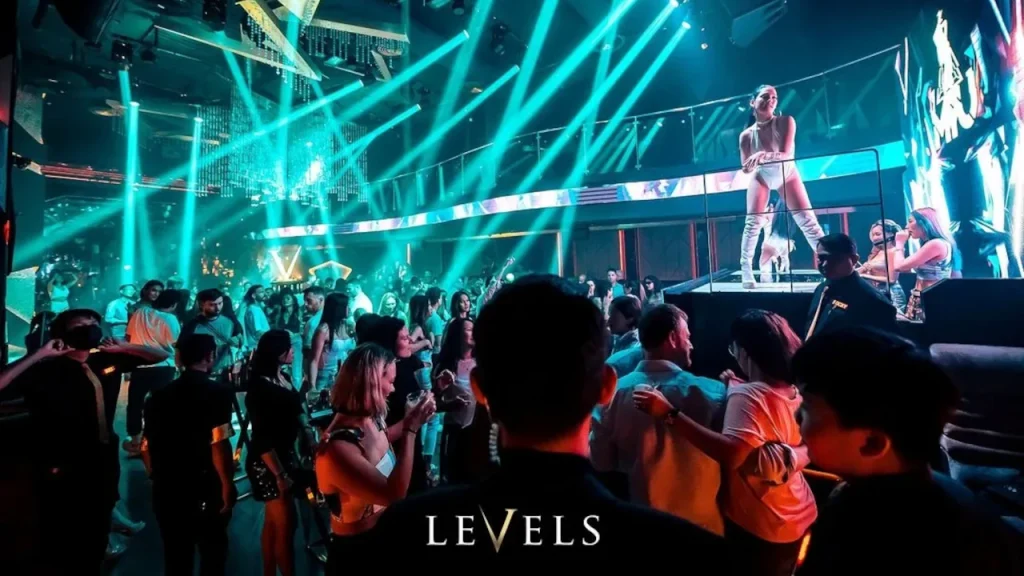 Nightclubs are the top-of-mind choice when it comes to VIP parties.
And Bangkok does have many crazy and luxurious clubs exactly for that.
Two of the most popular VIP nightclubs in Bangkok at the moment are Spaceplus and Levels Club and Lounge.
Both offer a music festival-like experience with state-of-the-art light and sound systems, wild DJ sets and all sorts of performers (dancers, acrobats, LED robots…) in every corner of the room.
These clubs usually have VIP sections where you can have a table away from the crowd.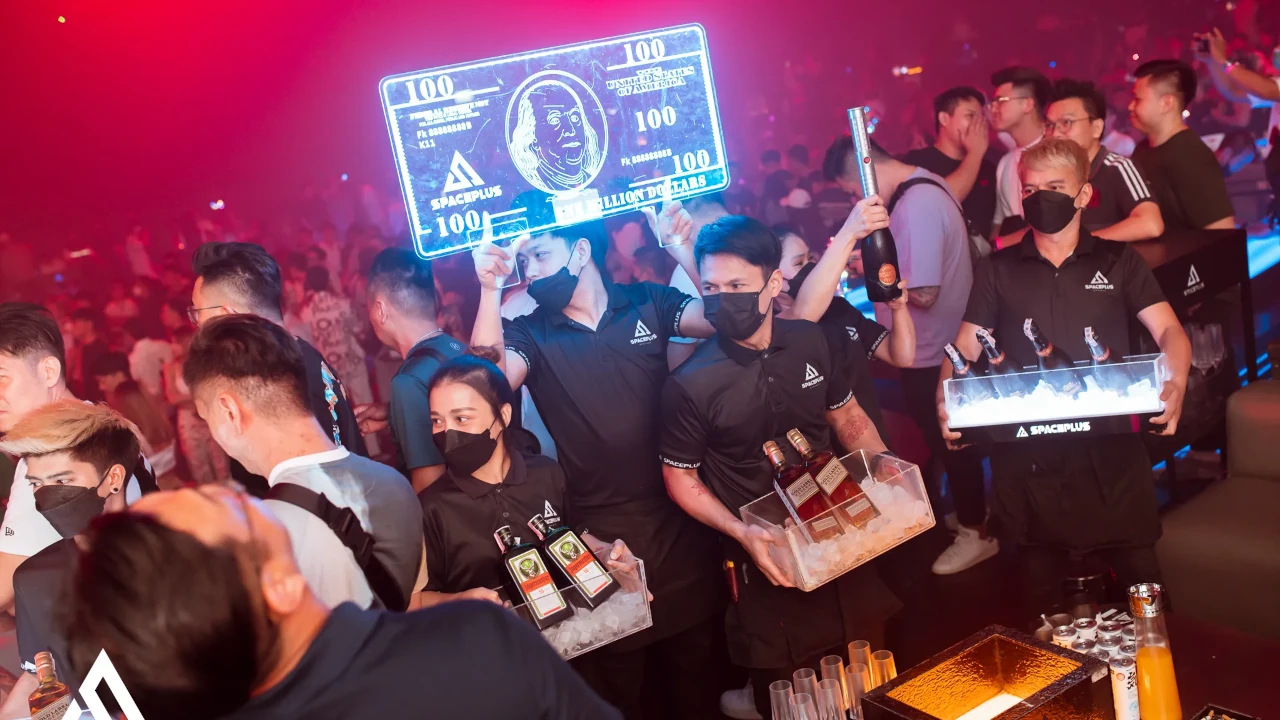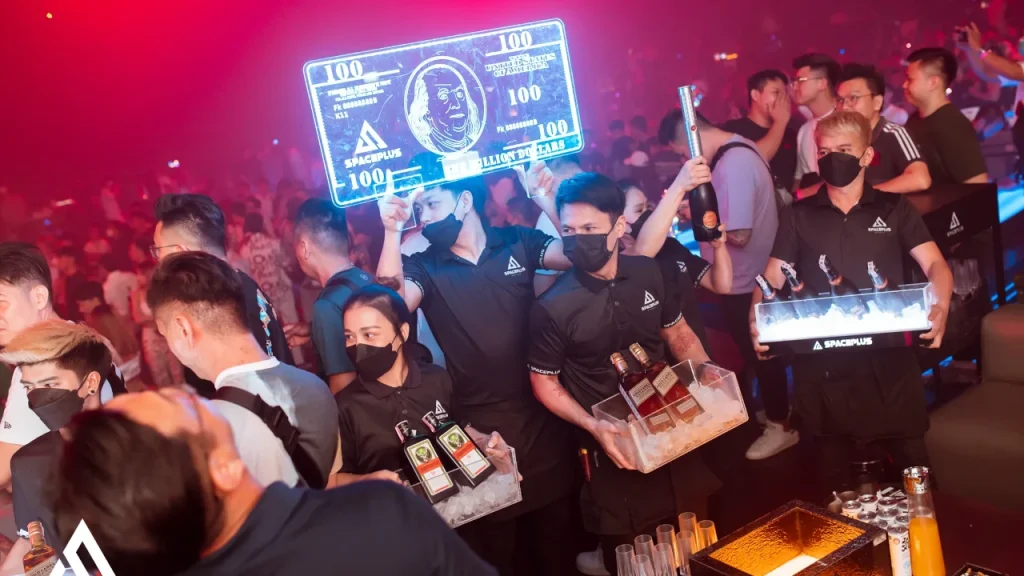 It also comes with a big space for you and your group with designated servers ready to assist you.
Other clubs worth checking out are Sugar Club Bangkok, Sing Sing Theater, and Bobo.
These places are where you'll find the best parties, artists, and plenty of young girls looking to have a good time.
Some night clubs also have VIP rooms if you want complete privacy.
This is great if you need a place where you can enjoy the energy of the club while staying out of sight from the crowd.
Contact our concierge if you need a VIP booking or private room at any nightclub in Bangkok.
Gentlemen Clubs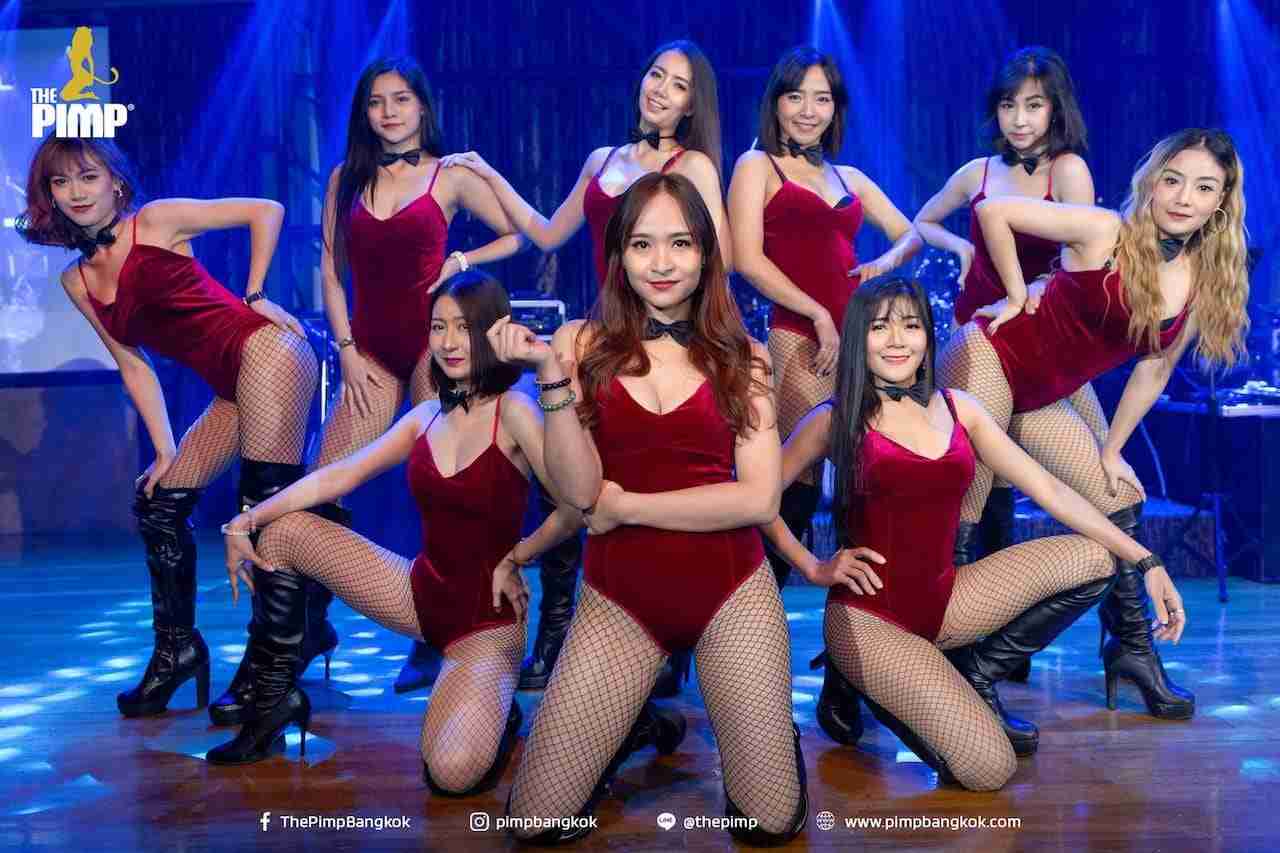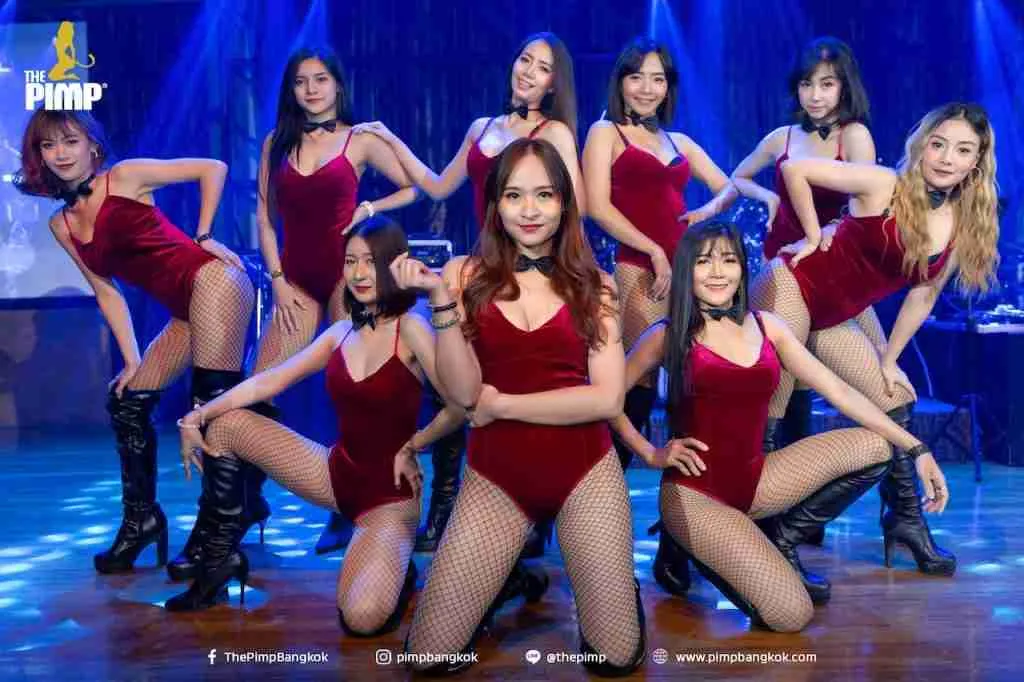 Gentlemen clubs are the best places to go out in Bangkok for men who are looking to meet attractive Thai girls.
Thai gentlemen clubs are men-only clubs with hundreds of hot Thai models waiting to party with the guests.
At gentlemen clubs in Bangkok you can expect good music with both live bands and DJs, premium drinks, great food, and of course, fine women and incredible erotic shows.
Whether you like girls with curves or you prefer the tall and lengthy ones, you'll find everything you're looking for and more at gentlemen's clubs.
The best part? They will join you at your table for a few drinks, or for the whole night.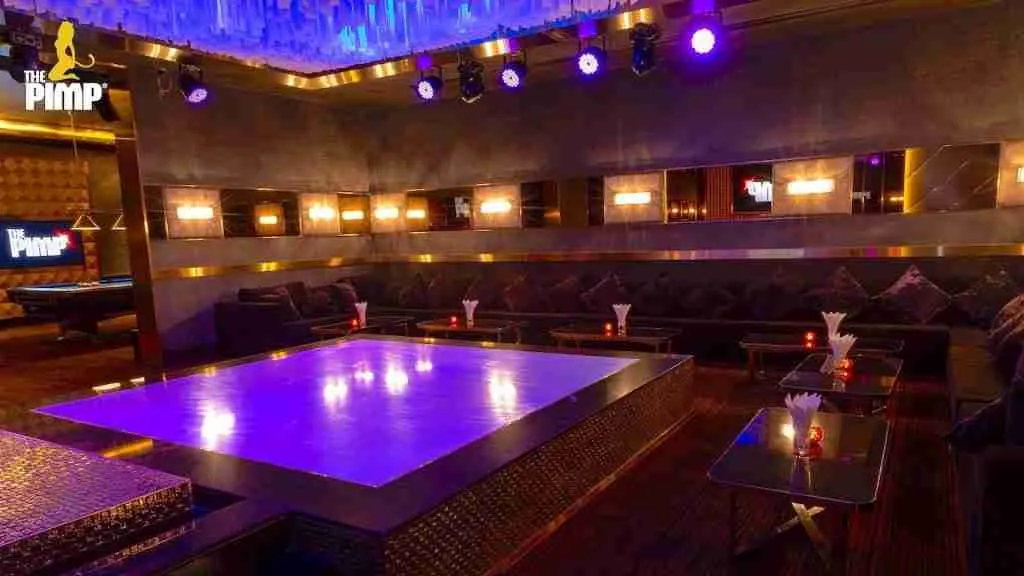 Another popular feature, all these clubs have VIP rooms that offer 100% privacy for exclusive parties.
The gentlemen's club where VIPs and celebrities go is called The PIMP Bangkok.
It's the best gentlemen's club in town.
It is very upscale, the shows and live bands are outstanding, and they have the most beautiful girls you'll find in Thailand.
Plus, they have a large choice of VIP rooms for all groups of all sizes and all sorts of private events and parties.
It is recommended to book one of their private party rooms where you can invite girls over and enjoy a private pool table, jacuzzi, and even have your own DJ.
It is also the perfect place for private sexy shows and enjoying the incredible adult entertainment Bangkok has to offer.
Contact us for more information and bookings.
Rooftop Bars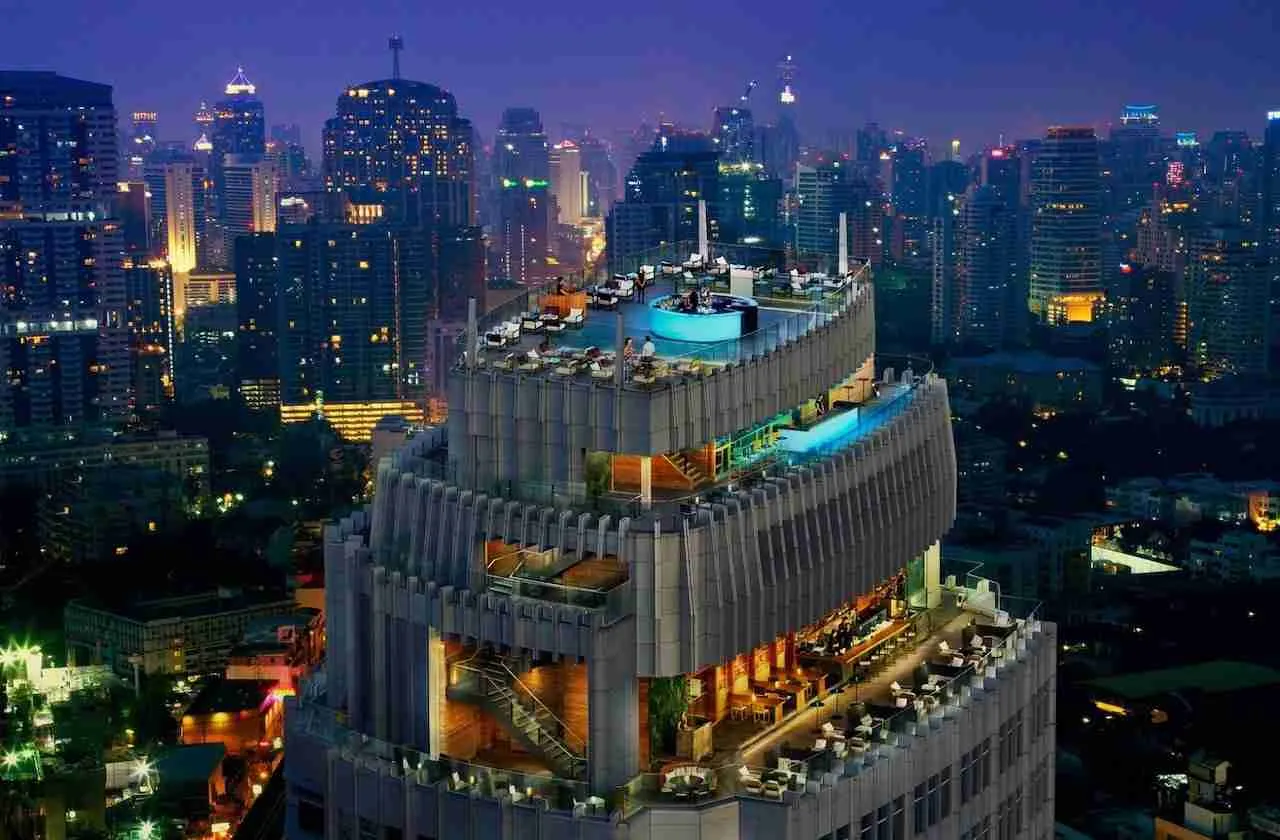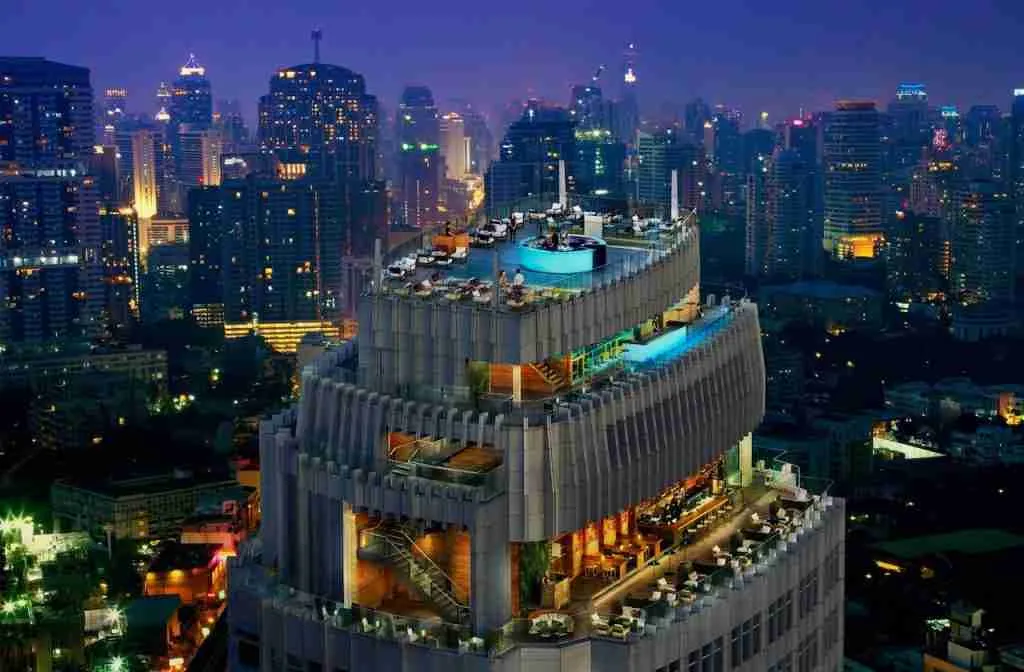 Bangkok is also very famous for its rooftop bars.
With a lot of high-rise buildings that overlook the cityscape, it is a nice spot to take your partner on a date.
Well-known rooftop bars in Bangkok are Sky Bar at Lebua State Tower, Moon Bar and Vertigo at Banyan Tree Bangkok, Tichuca Bangkok, and many more.
There are usually no VIP rooms here, but there are VIP tables that guarantee the best view of the place.
This may be the one that features a good view of the sunset or the one that is at the center of the area.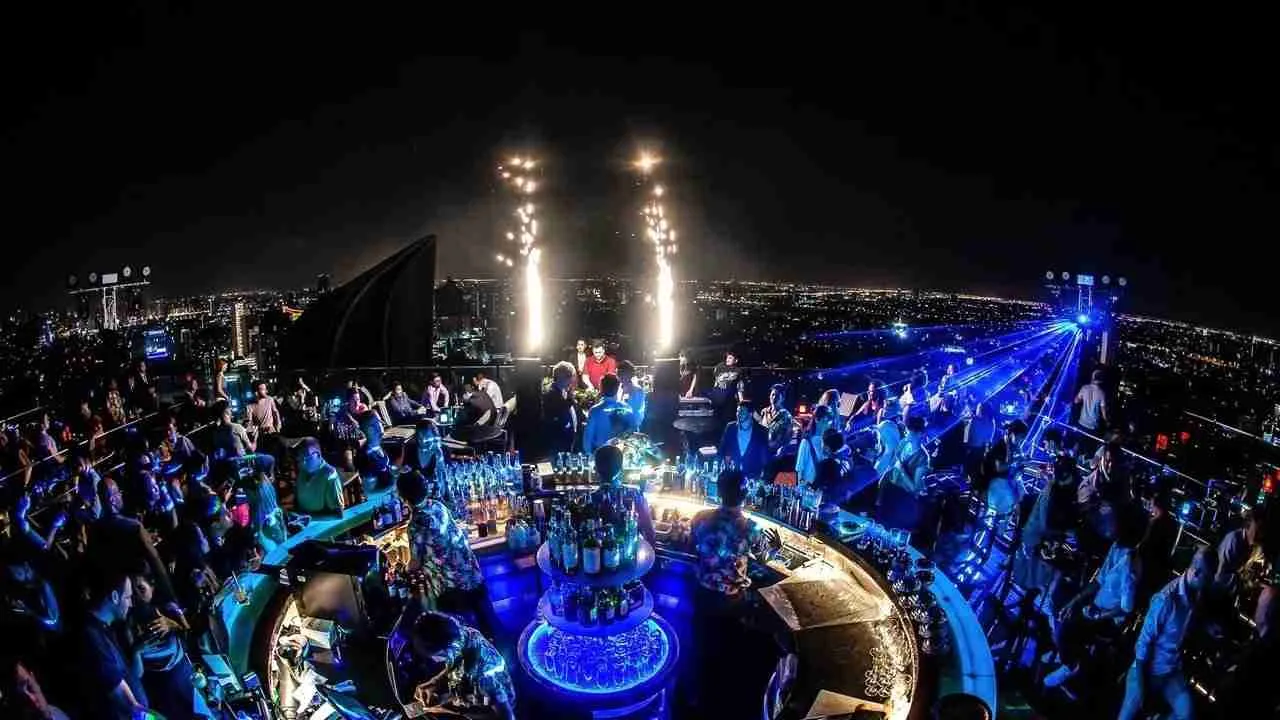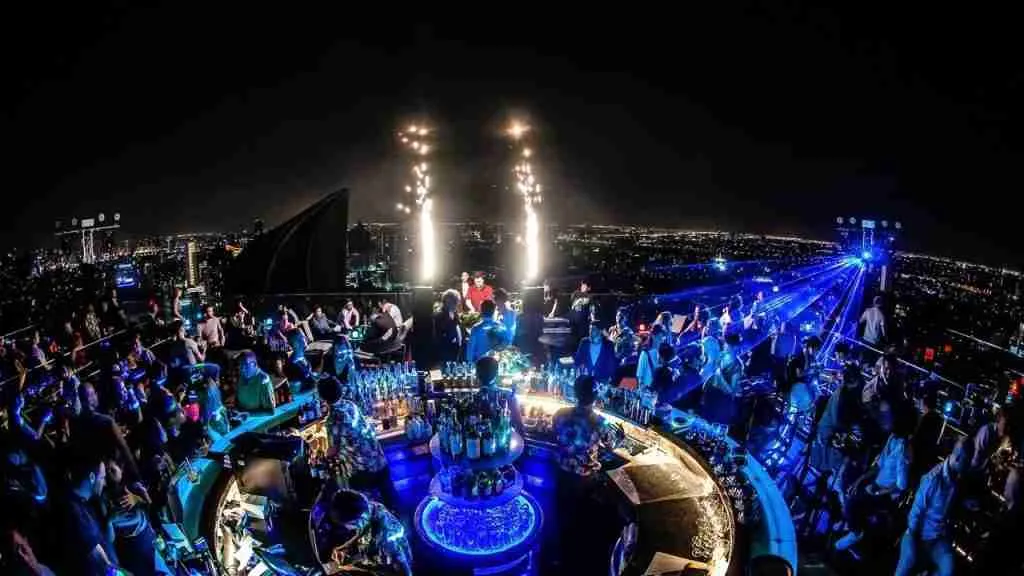 Another way to make it feel special at a rooftop bar is to host a VIP party there.
You can rent a part or the entire venue and make it your own.
You can contact us if you need help with events management.
We help plan the theme and make all the necessary arrangements to make the event a success.
Cocktail Bars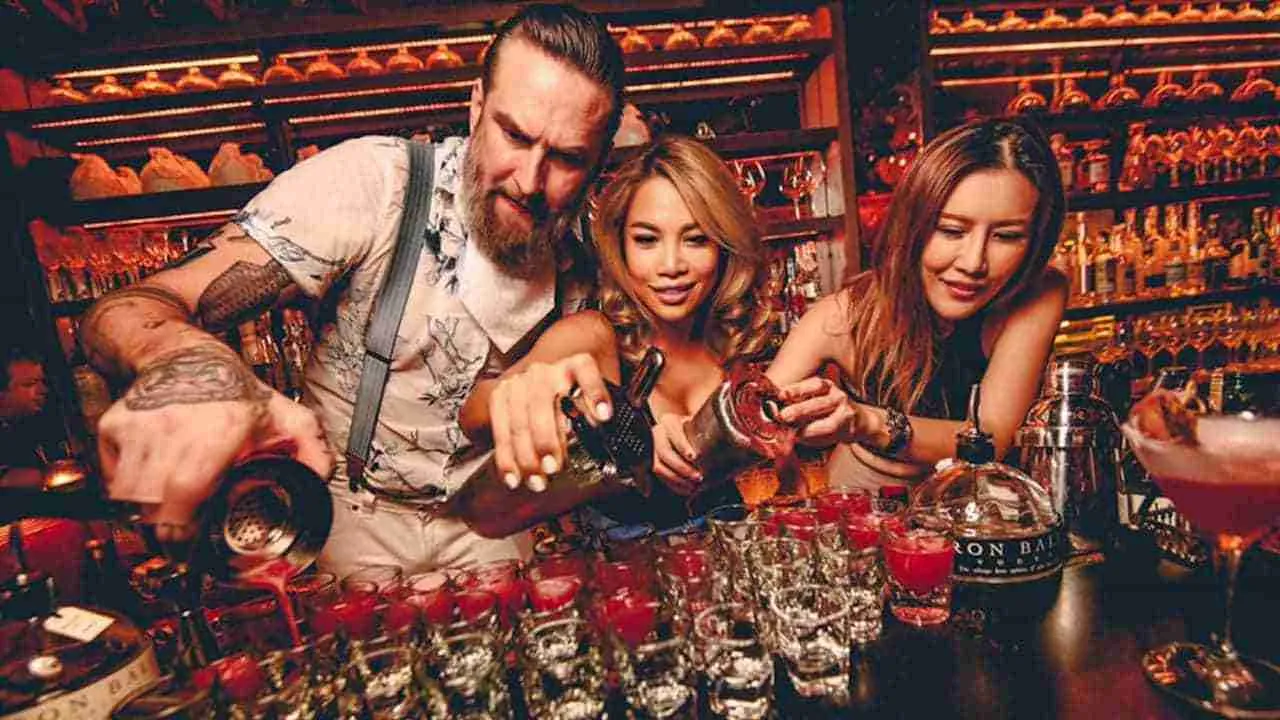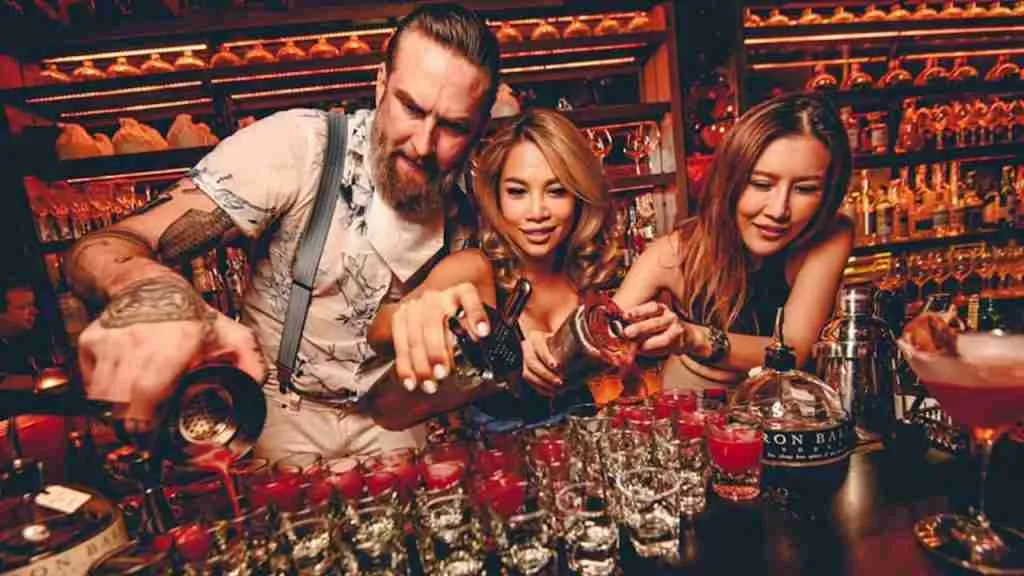 Aside from the rooftop bars, cocktail bars are great spots to party in Bangkok.
You can get VIP tables here usually with a minimum spending or a large group.
Minimum spending means that you pay for the table and you can use that amount on food and drinks.
This is good because the servers and bartenders will take good care of you.
Another option is to rent the whole bar.
This is ideal if you need to invite a lot of people and don't want to share the venue with other people, or only with hot Thai models.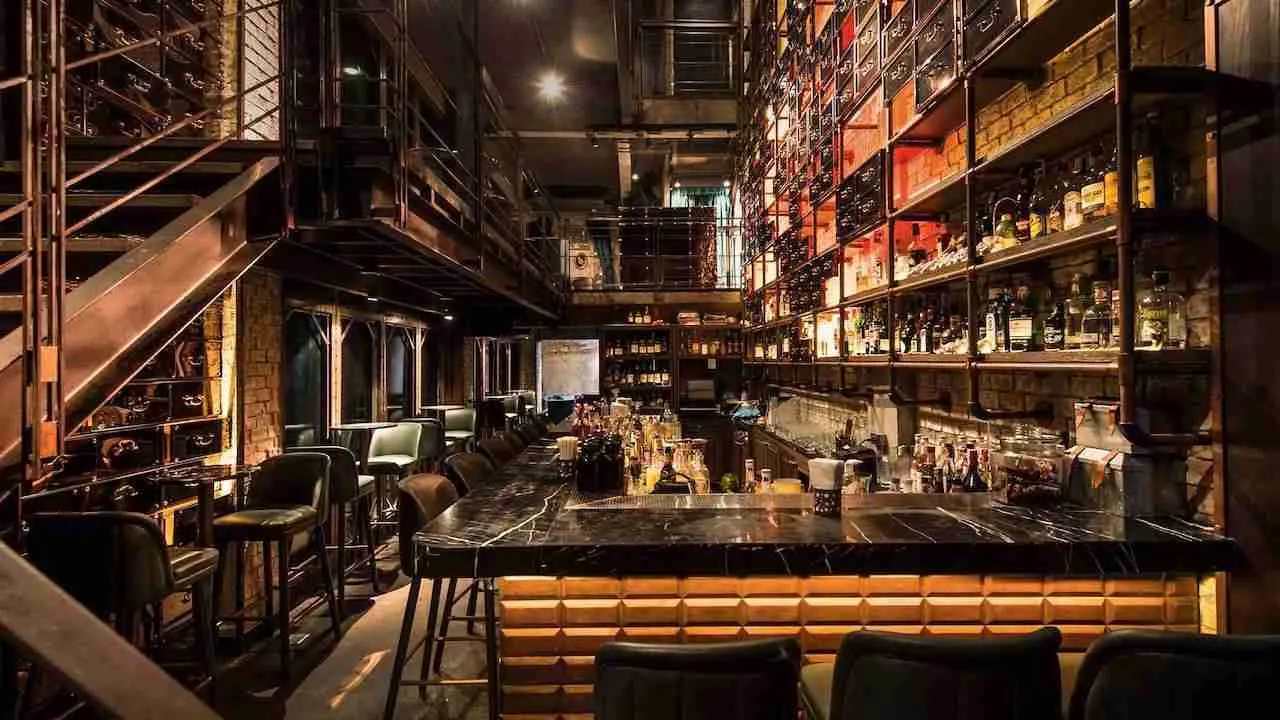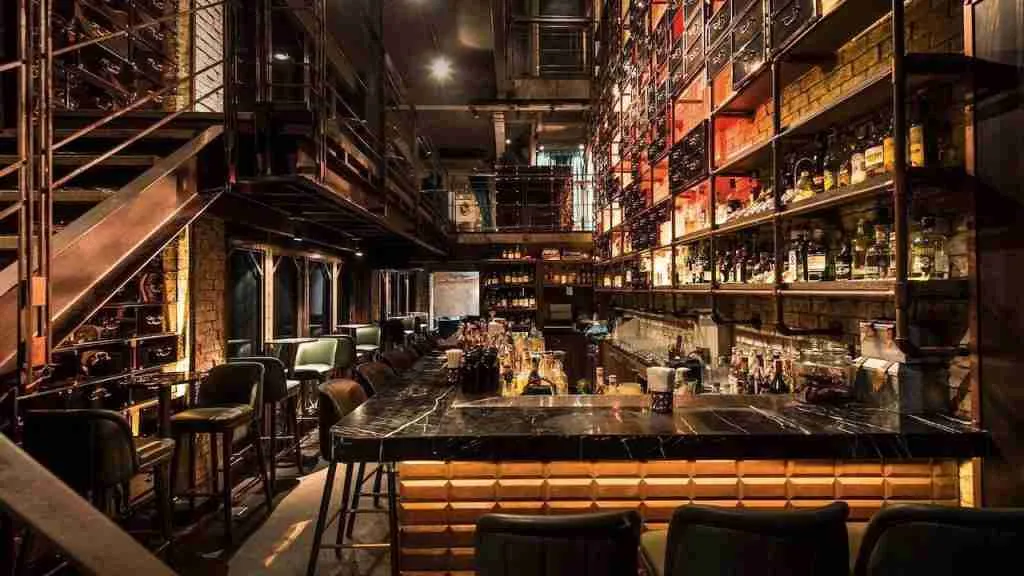 Many cocktail bars in Bangkok are worth checking out and are among the best in the world.
The top picks and part of Asia's 50 Best Bars are BKK Social Club (10th), Tropic City (17th), Vesper (19th), Asia Today (43rd), and The Bamboo Bar (46th).
However, it will depend on your preference in terms of location, ambiance, music, and cocktail quality.
We can help you figure out the best bar for your party.
Live Music Bars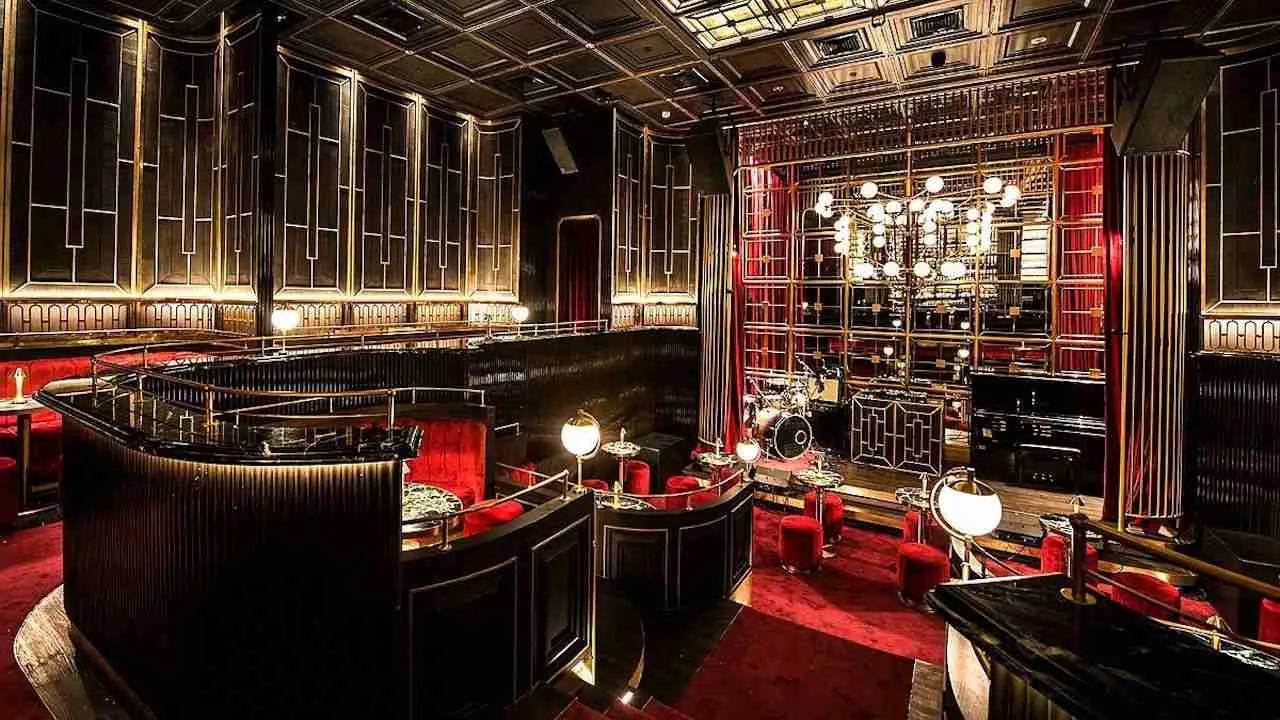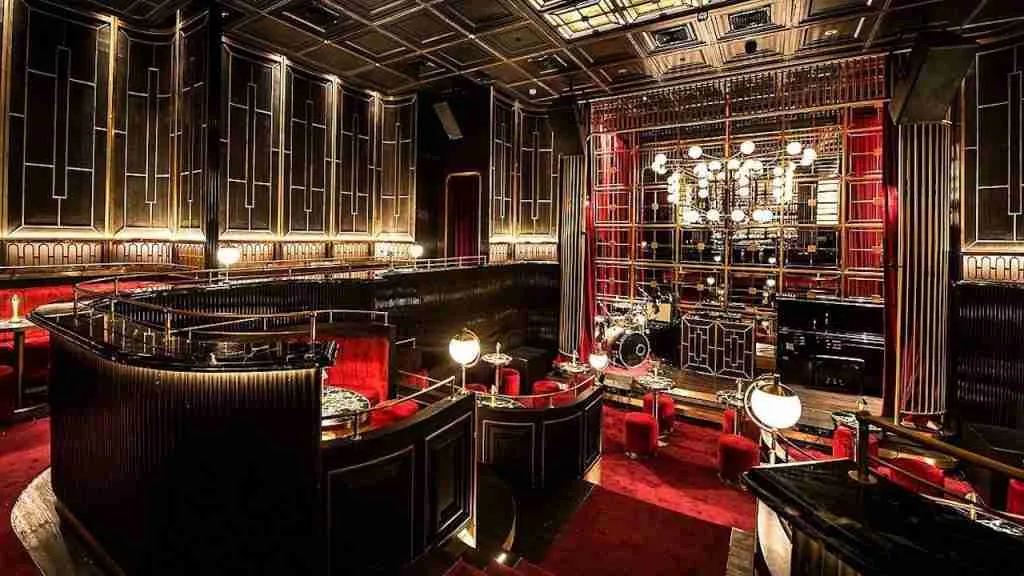 Live music is a great way to feel the pulse of the city
For that there are dozens of bars that play live music in Bangkok.
If you want a VIP seat while listening to amazing jazz music, be sure to check out Crimson Room.
This place looks like it is straight out of a James Bond movie.
The singers that perform there are very good too, including some who joined The Voice Thailand.
Another incredible jazz bar in Bangkok is Saxophone Pub & Restaurant.
It is located in the central area and is one of the classic pubs open since 1987.
You can also go to Flamengo if you want more upbeat tunes.
Here, they have topnotch cocktails with tropical interior and latin music as backdrop.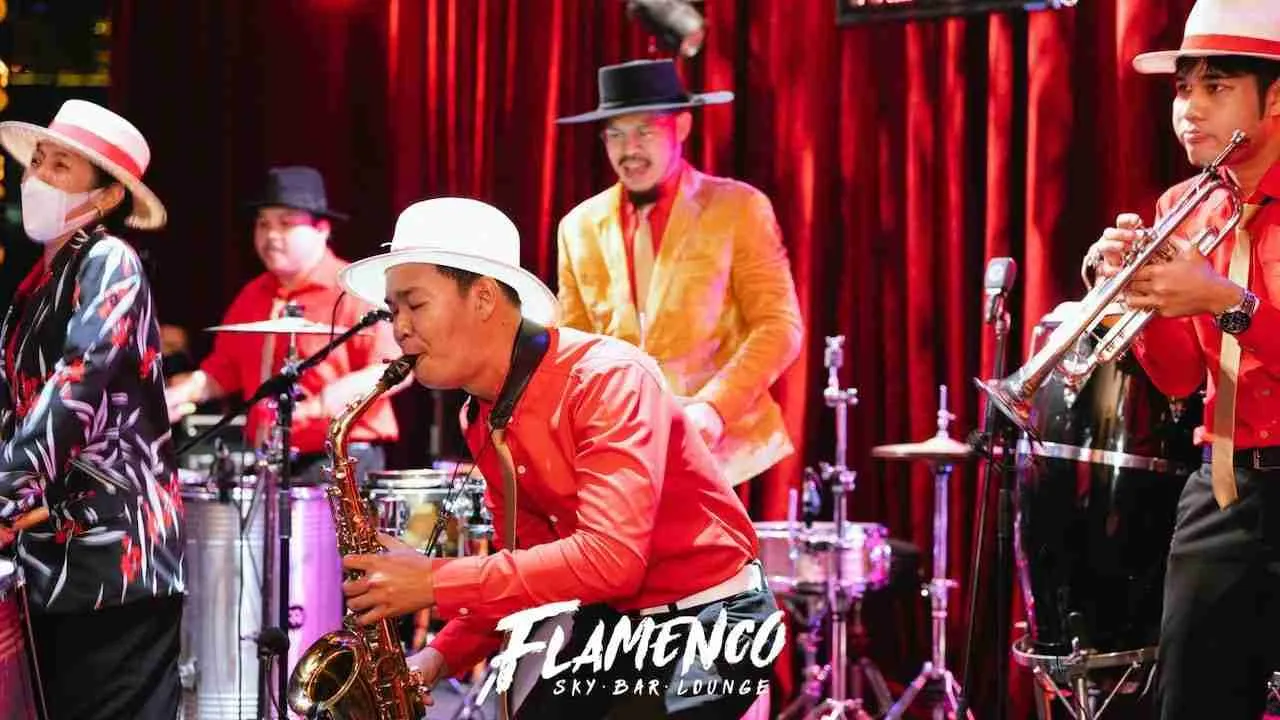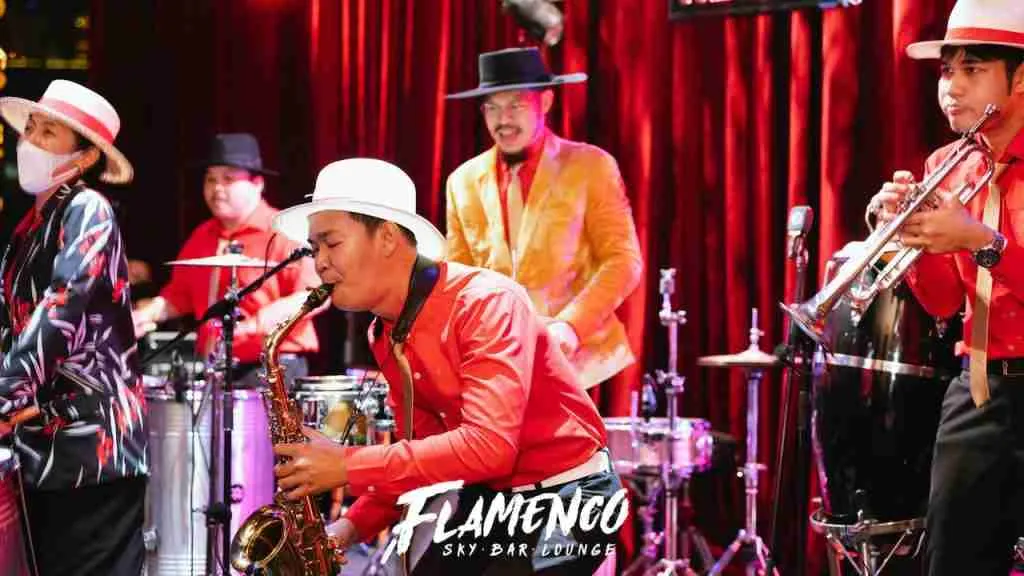 Want to check out the local scene?
Go to Chongjaroen Groove at Central World. Celebrities such as INK Waruntorn often play there.
Dinner Cruises and Boat Parties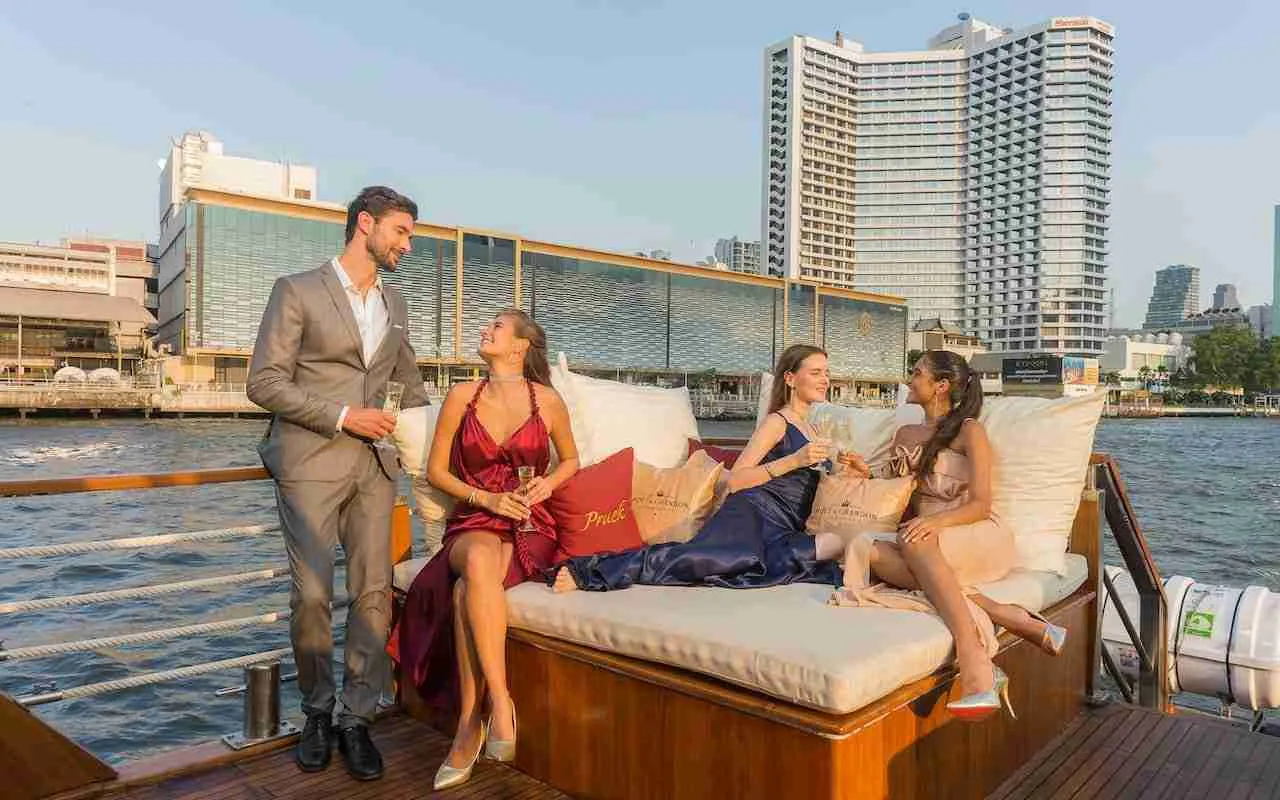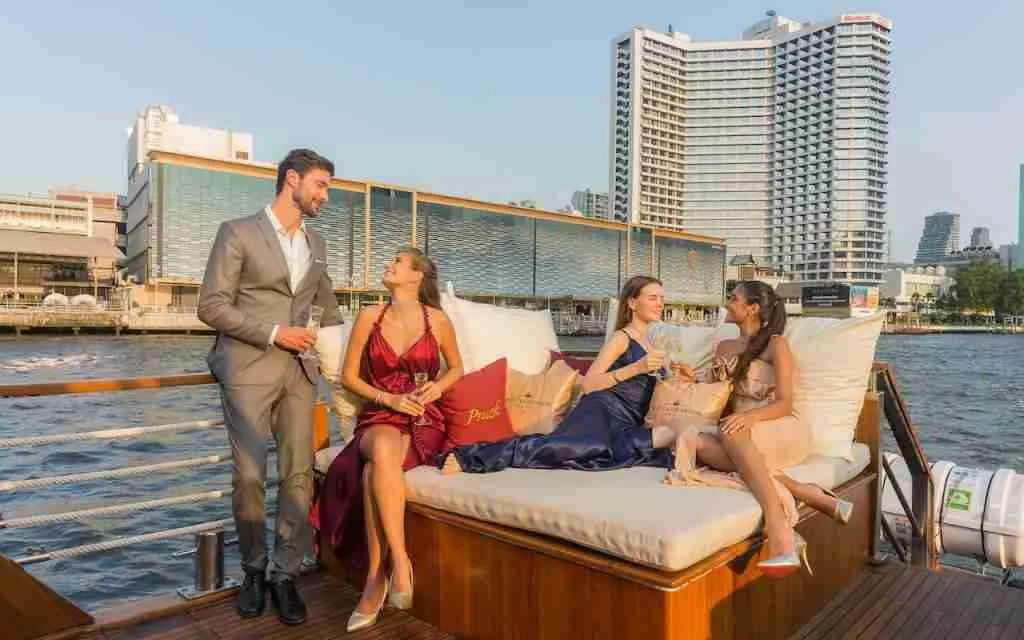 Chao Phraya River is a famous landmark in the city. It's a long-stretching river that has a history that is just as long.
Aside from admiring its beauty from Bangkok's luxury hotels, you can enjoy it up close by joining or organizing your dinner cruise or boat parties.
For foodies, there are tons of cruises that serve delicious food and drinks.
You will have an amazing time with live music while feasting and DJ music for afterparties.
For party-goers, many boat parties are attended by the hottest people in town.
It's a must try when you're visiting the capital of Thailand.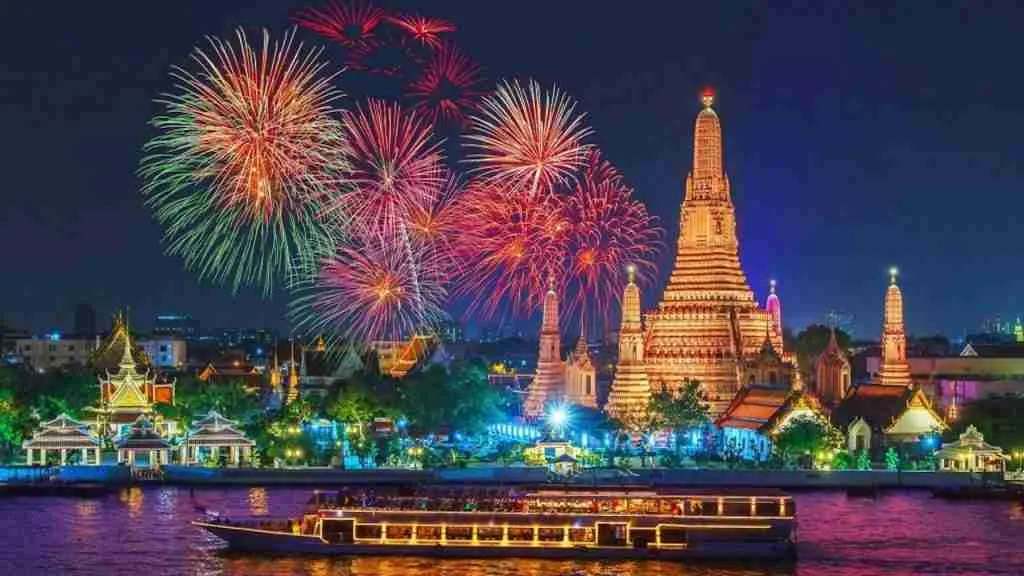 The famous ones are organized by Bangkok Island and usually play electronic music.
If you want an authentic VIP experience, let us handle it.
We arrange the best private boat parties in Bangkok.
You can rent any boat of your choice (speedboat, yacht, party boat, etc.), and we can manage the event and entertainment for you.
Music Festivals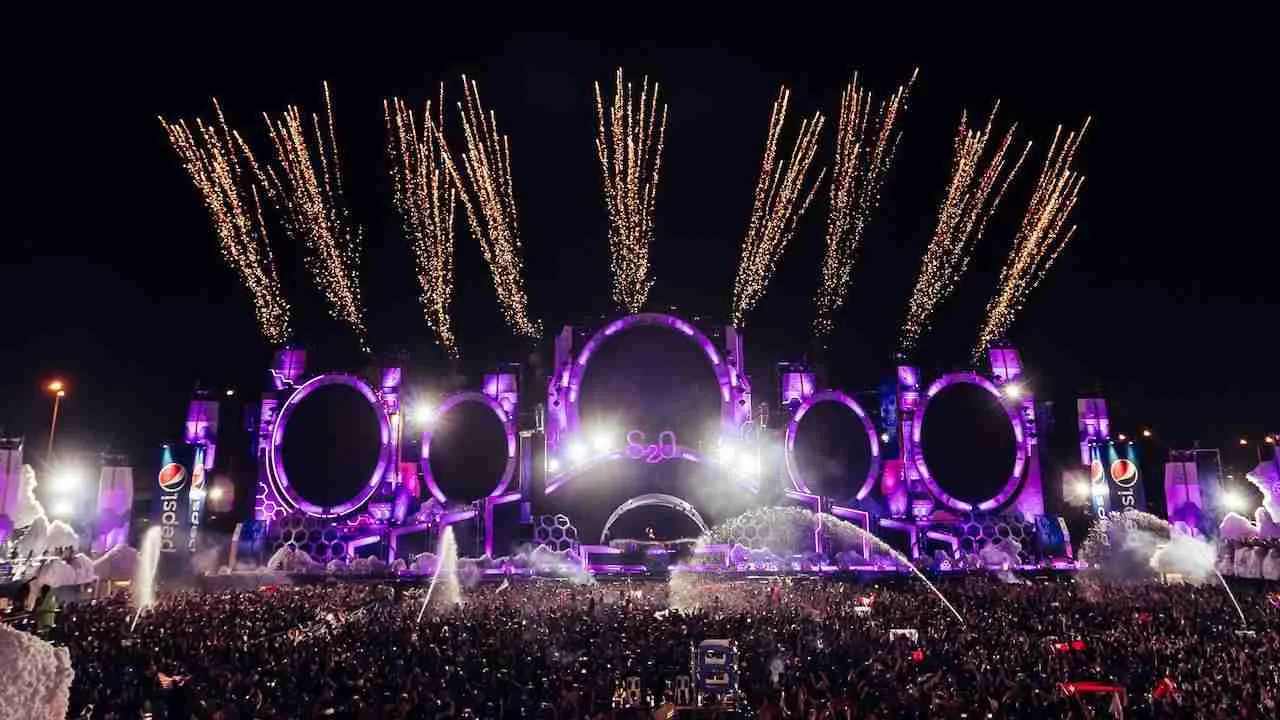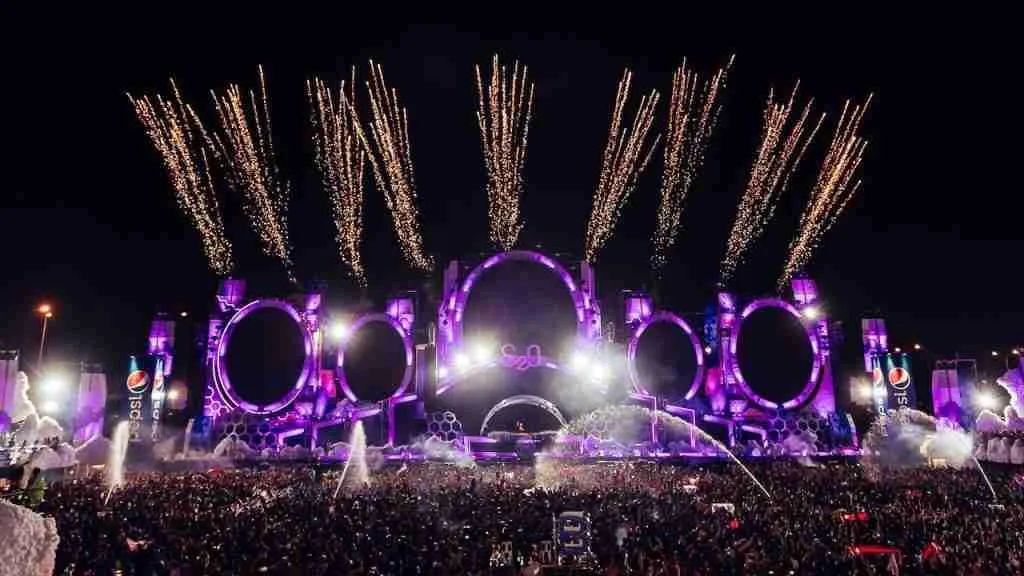 Bangkok is home to some of the biggest music festivals in Asia.
Some might say even in the world.
Many of the top international artists fly to the country every year to play their music.
And people from all over the world travel to Thailand just to watch them perform at these insane events.
Good examples are S2O Songkran and Kolour.
S2O Songkran is the biggest music in Bangkok during Thai New Year celebrations.
Here, you can expect live music and DJ sets, but also massive water fights, and a ton of entertainment with Thailand's top net idols and sexy dancers.
Previous headliners at S2O included international artists like Afrojack, DJ Snake, Fatboy Slim or Steve Aoki.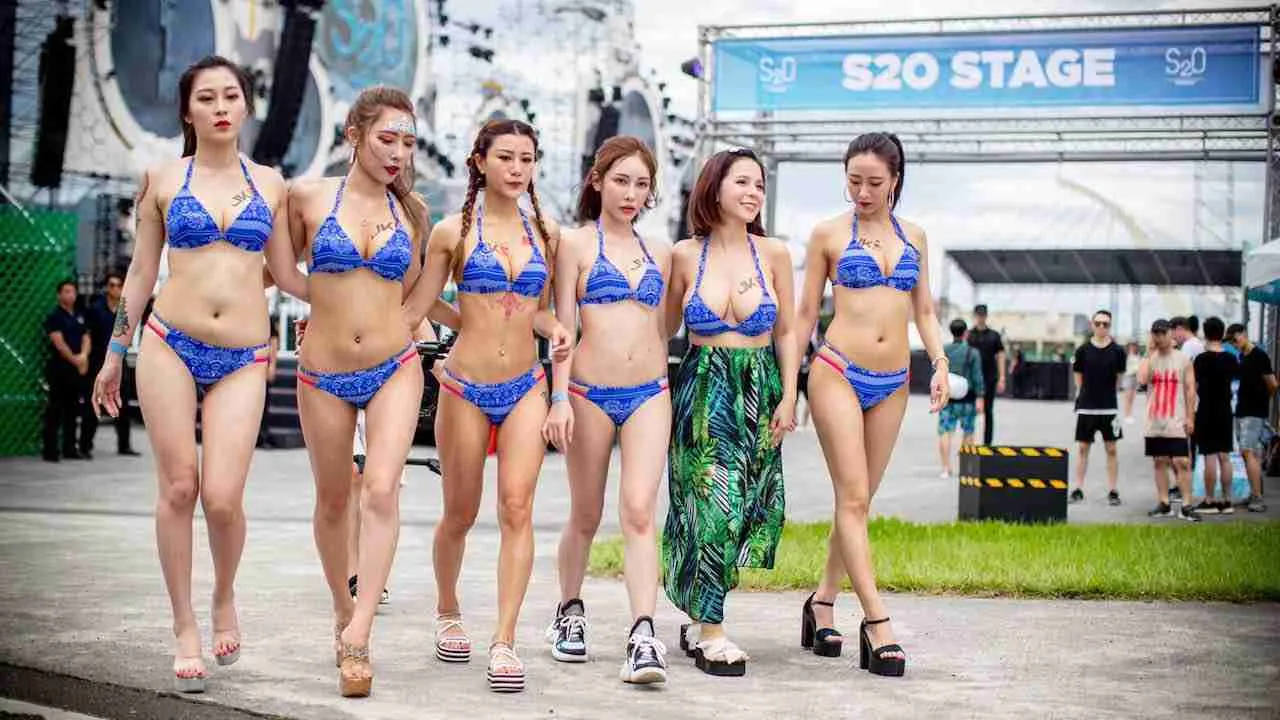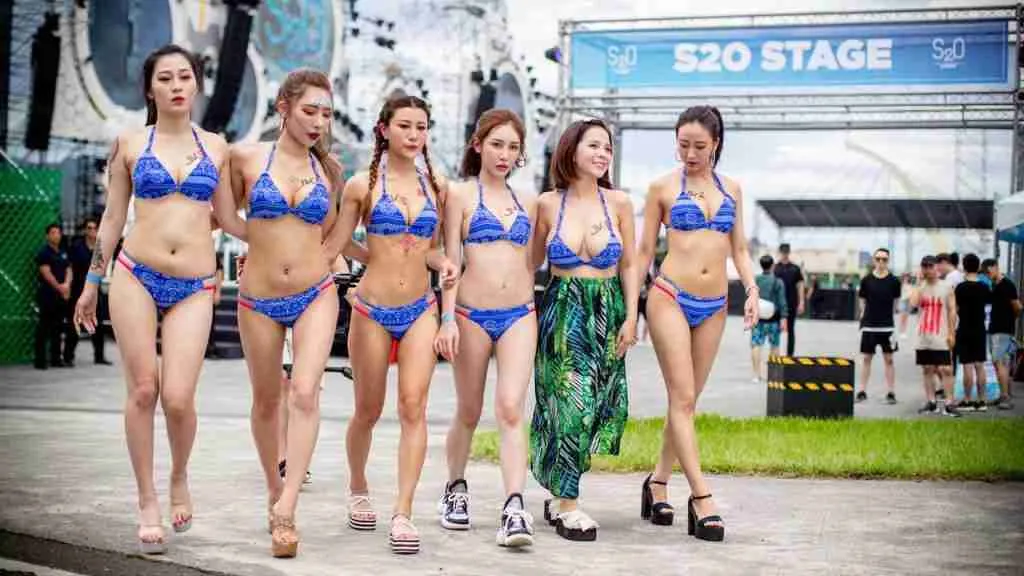 For Kolour, it is a techno party held at the famous Thai Wake Park.
This is popular among Thais but also among expats and tourists as the techno scene is growing in Thailand.
You can be a VIP at any of these music festivals by booking VIP tickets or tables (i.e. private cabanas, VIP sections…).
Attending one of these festivals as a VIP allows you to dance freely, to have your own private area, and to sit if you want to.
However, be informed that these premium tables and tickets usually sell out fast.
Contact us to book your VIP section at any festival in Bangkok without any worries.
Pool Parties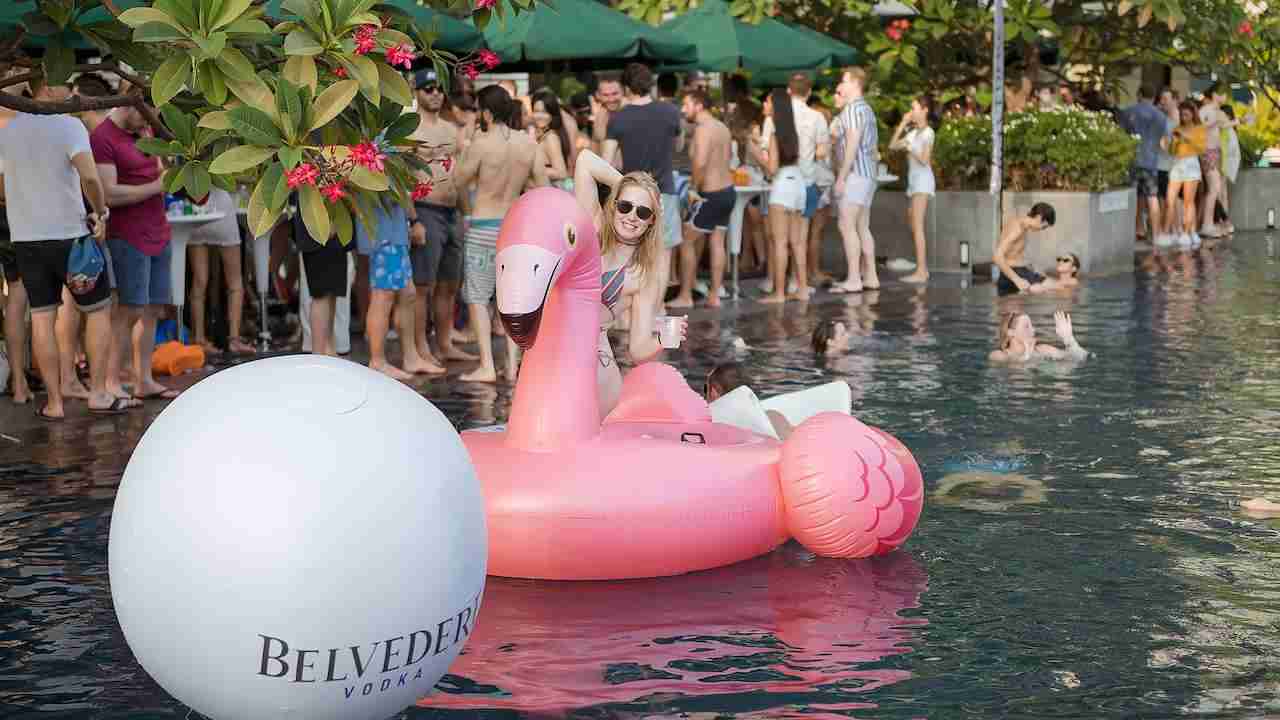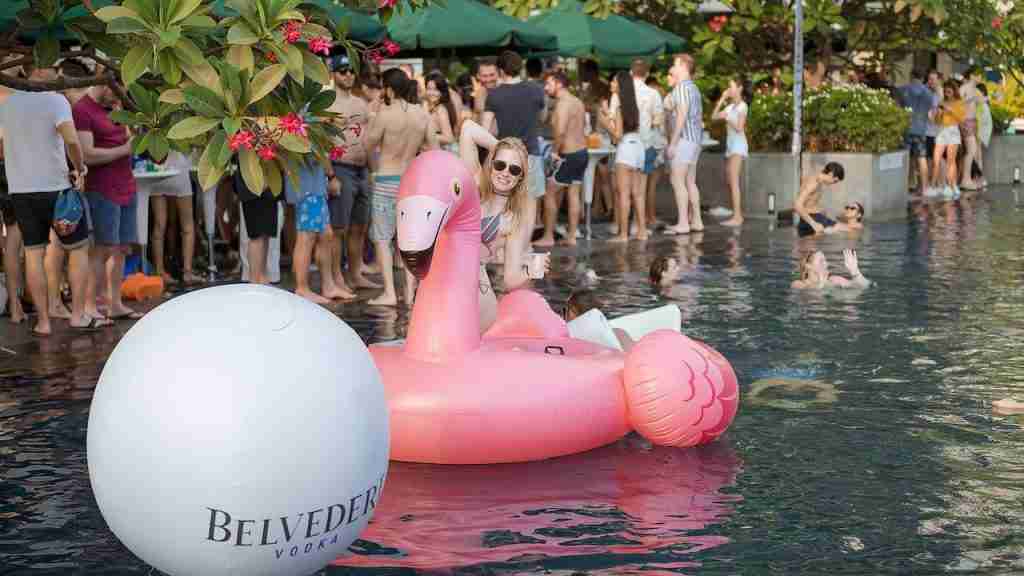 If you're in Bangkok and the timing is right, be sure to attend a pool party in the city.
Especially since Bangkok pool parties are making a strong comeback after COVID.
People who go here are the ones who know how to have fun.
Bangkok pool parties are very sexy events where attendees flaunt their bodies and enjoy themselves with good drinks and music.
This is a good opportunity to meet Bangkok's finest women. And having a VIP table will definitely get their attention.
If you plan on joining one, the pool parties held at So Bangkok and Hyatt Regency Bangkok Sukhumvit are top-class.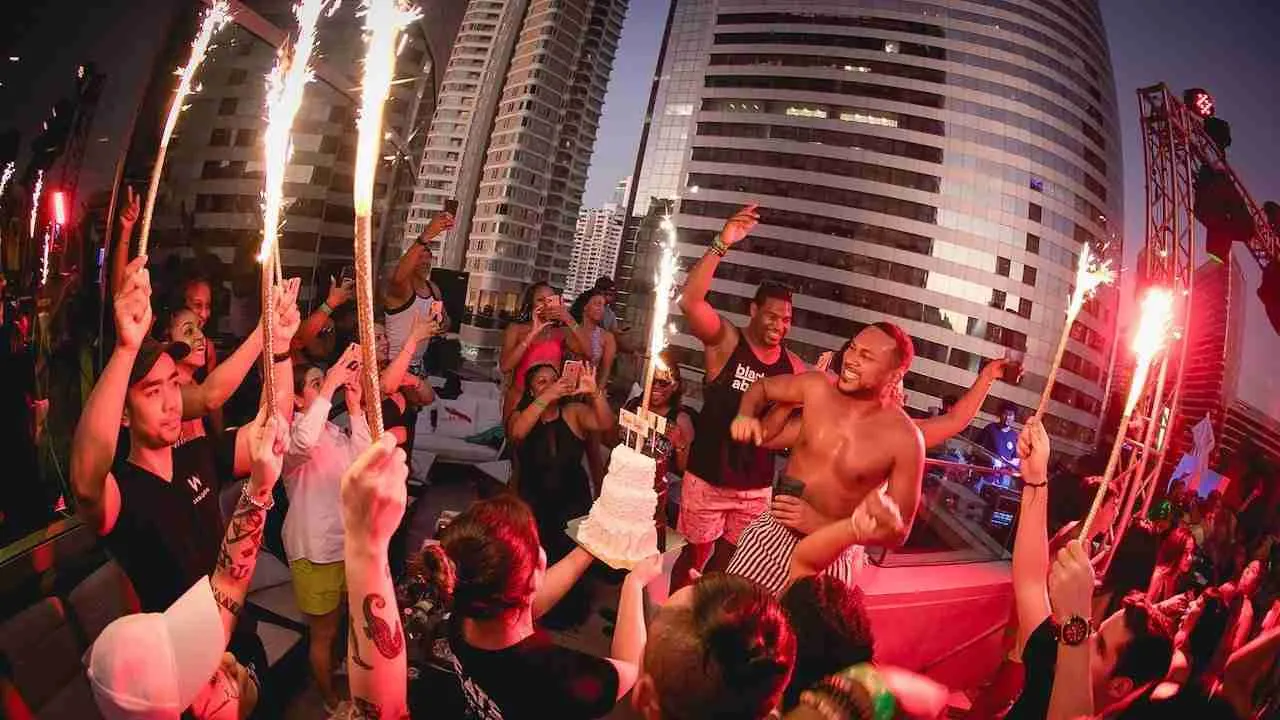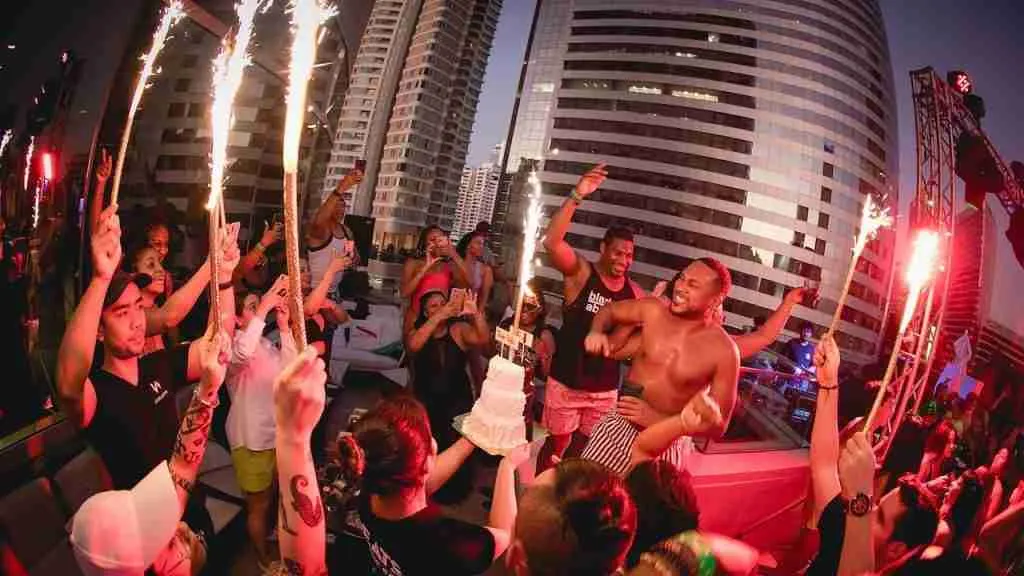 However, you can organize your own pool party at venues like Hype Pool Club.
Contact us to get started with the preparations and details.
We'll handle all the arrangements, from the venue to the bikini models.
5-Star Hotel Suites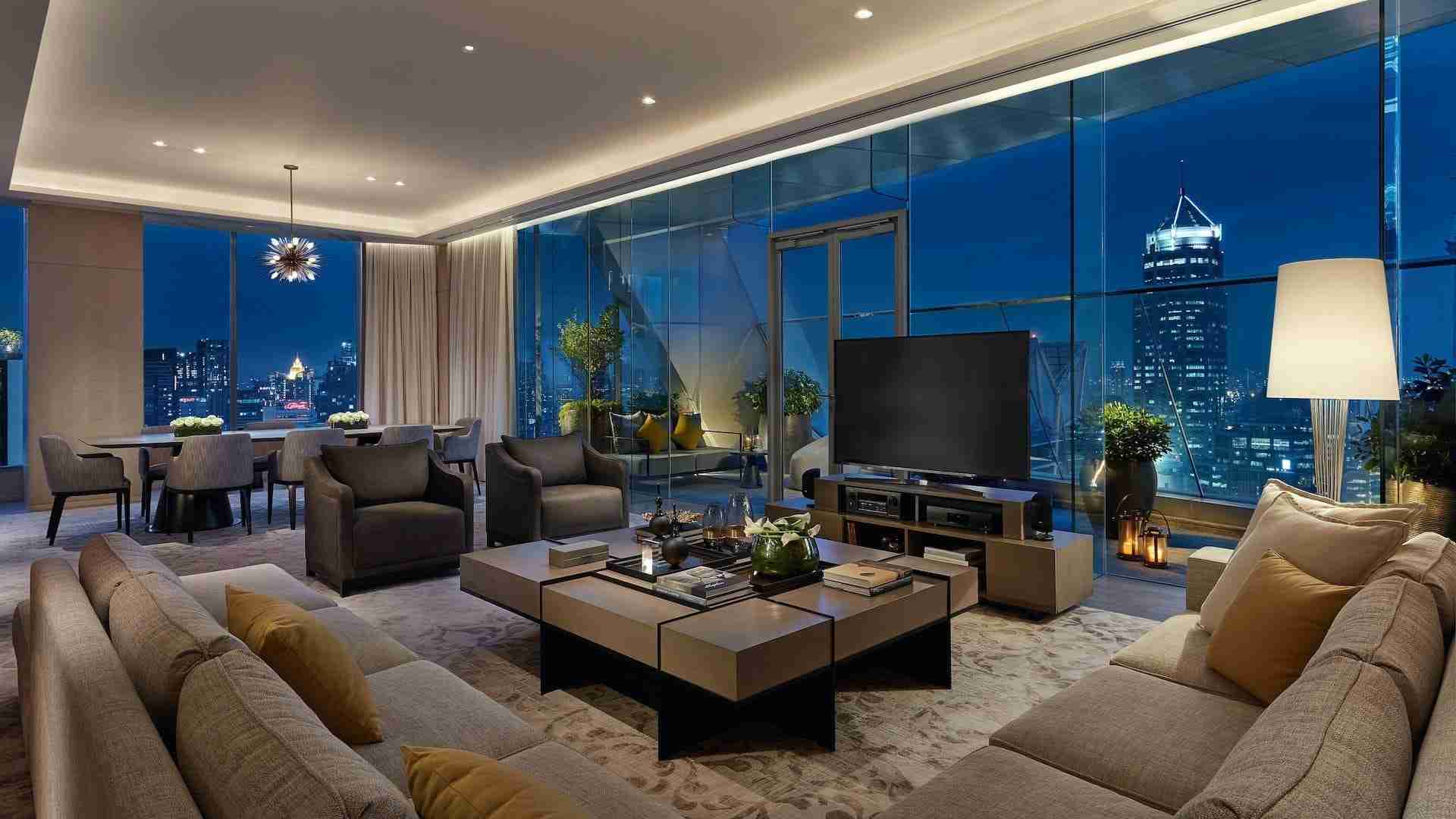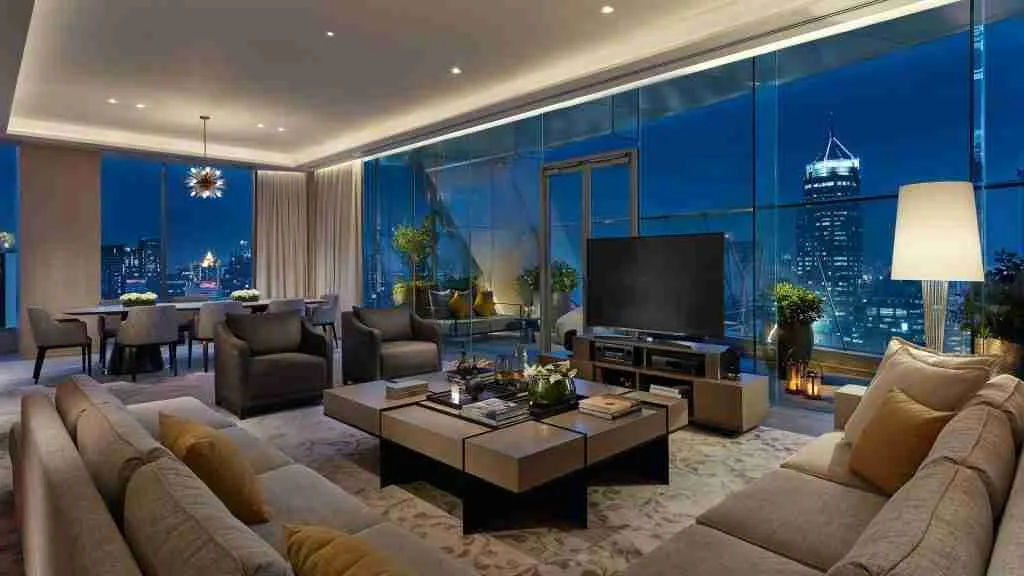 Last but not the least, you can also make the most out of your stay in the hotel by throwing a VIP party at their luxury suites or penthouses.
There are plenty of options in the city, especially in luxury brands like The Mandarin Oriental, W Bangkok, and others.
These are good because their biggest suites have their own pool, jacuzzi, sauna, and even kitchen where a private chef can cook for you and your guests.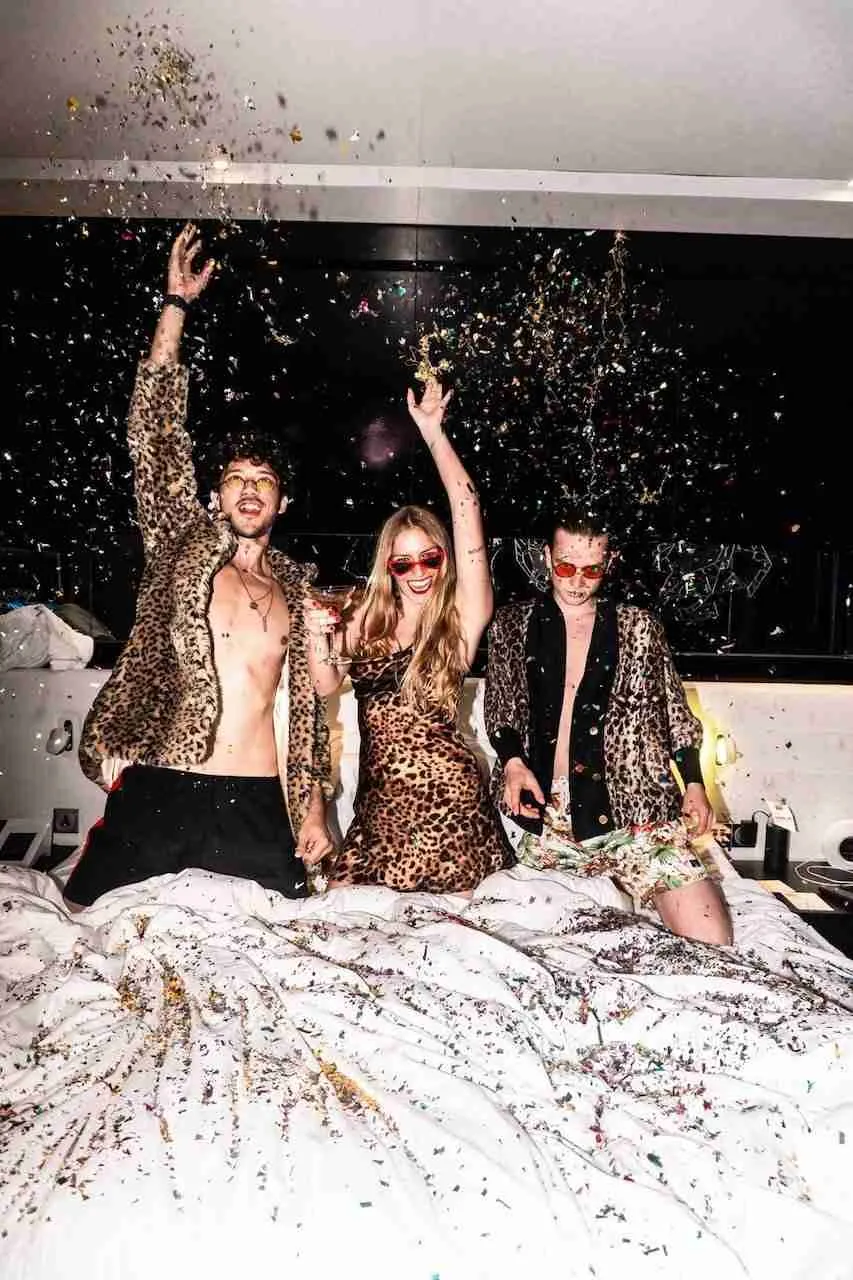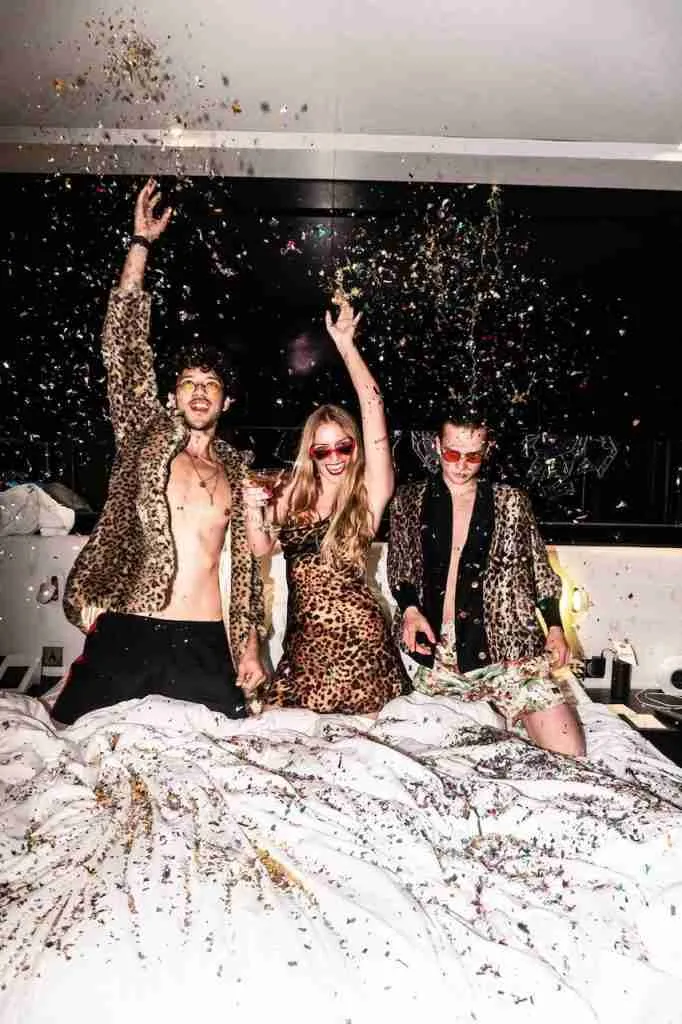 Many of them have 3 to 5 bedrooms, so it is ideal for a large group and for after parties.
You can contact us to have the best of the best experience here.
We can assist in:
Early check-in and late check-out
Complimentary gift
Add-on entertainment (party models for hire, private chef requests, private bartenders, etc.)
… and many more.
Check out the list of presidential suites we recommend in Bangkok.
And if you plan a private pool party, have a look at this list of the best hotel suites with private pool by Bangkok Nightlife.
Have Your VIP Party in Bangkok With VLS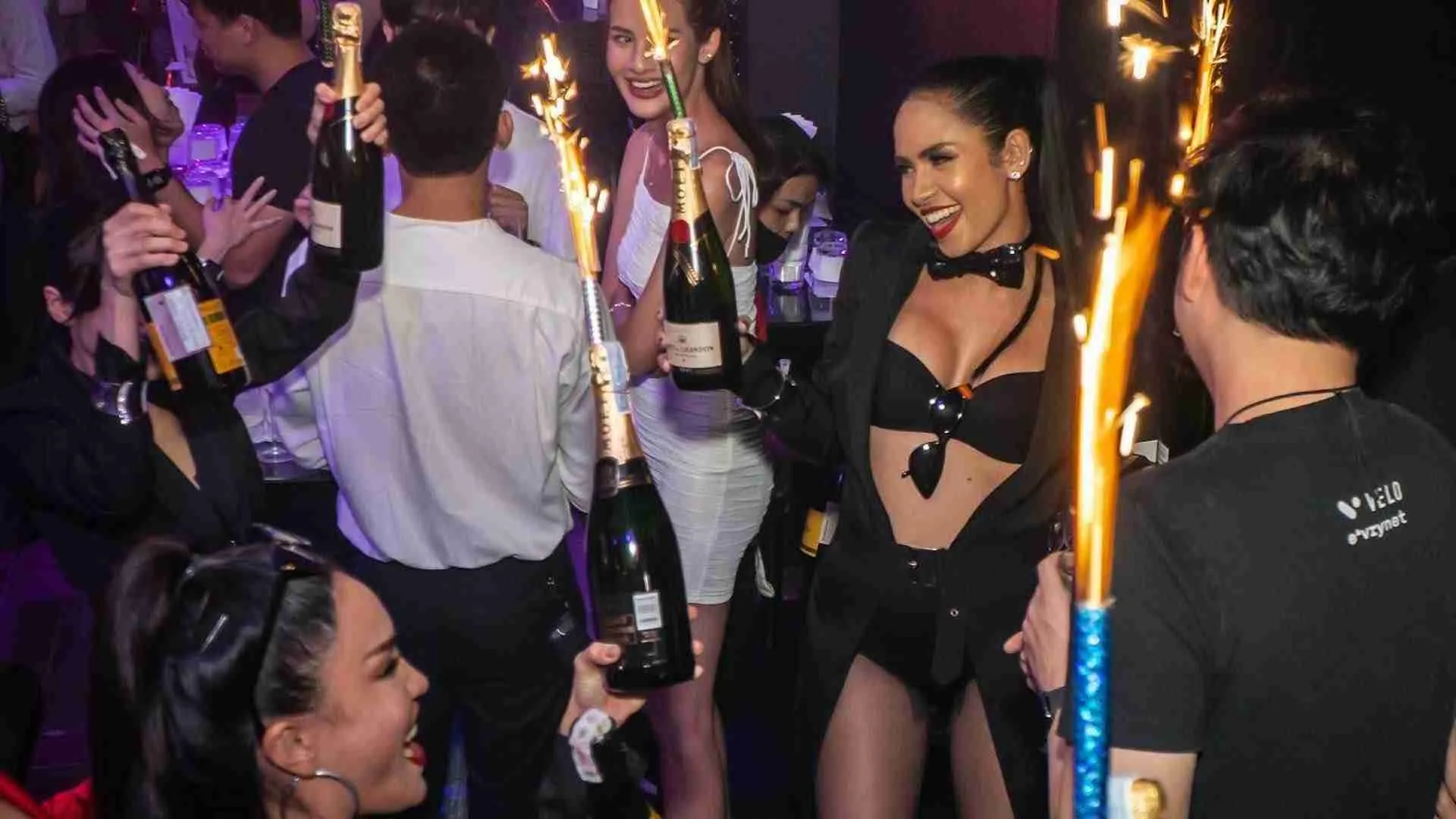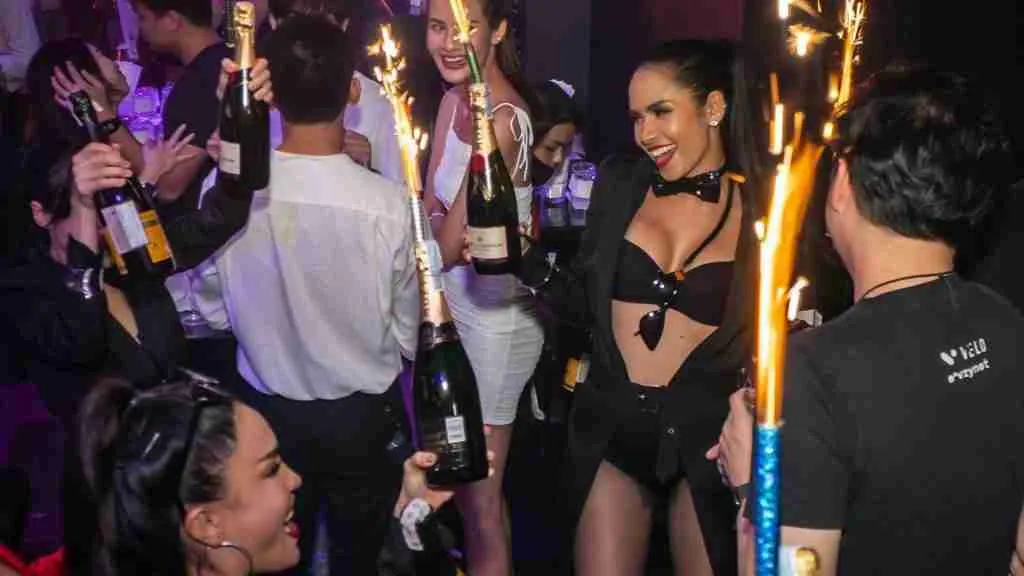 If you need a guide to show you around town after hours or you help in organizing your own VIP party, contact VLS today.
We offer services such as:
Concierge service
Events management
Bookings and reservations
Land, water, and air transfers
Luxury car, boat, and plane rentals
Visa and immigration assistance
… and many more.
Have the best nightlife experience in Bangkok with VLS assistance.
FAQ
Where should I stay in Bangkok to enjoy the nightlife?
The best areas to stay in Bangkok for nightlife are along Sukhumvit road (between Nana and Ekamai) or Silom.
What are the best areas to enjoy Bangkok luxury nightlife?
To get a taste of the best luxury nightlife in Bangkok, the best areas are Nana (Sukhumvit Soi 11), Thonglor, Ekamai, Silom, Sathorn, and Pracha Uthit.
Explore the best destinations to party in Thailand during your trip.
Read our post on Thailand nightlife.