Bangkok is famous for being a city that never sleeps, and a playground for those who seek a unique and memorable nightlife.
If you're hunting for a VIP experience, you're in the right place.
Here are the 6 best clubs in Bangkok that offer a VIP clubbing experience, excellent music, and unforgettable parties.
All are carefully handpicked by our team of concierges.
The PIMP Bangkok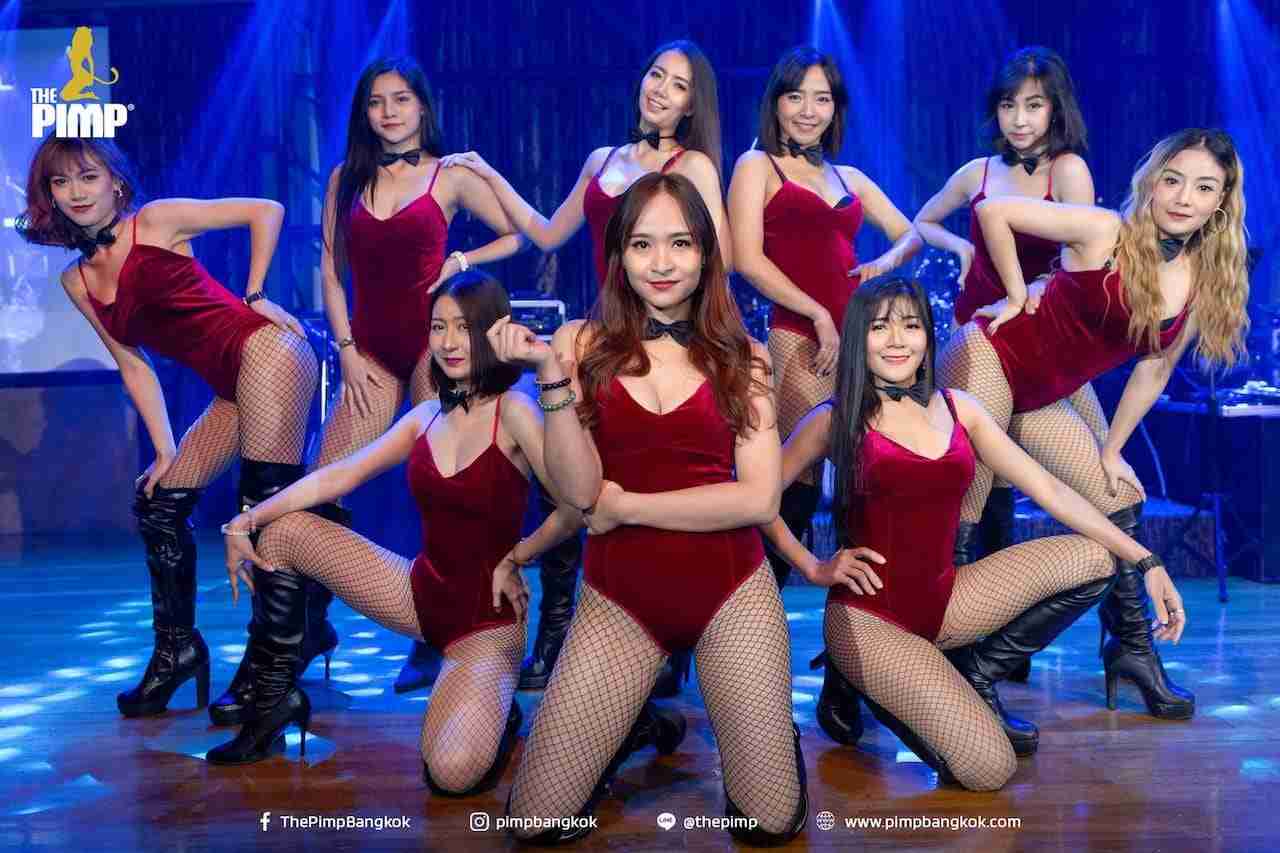 The PIMP Bangkok is not just a club; it's a VIP paradise.
Located in Huai Kwang, a short 15 minutes drive from Thonglor and Ekkamai neighborhoods, it's the best club for a memorable night.
You have 2 options to party at The PIMP.
Book a sofa to drink and chill with their beautiful models while you enjoy the shows and live bands performing on stage.
Or book a VIP room and party all night with complete privacy and some of the hottest girls in Bangkok.
The club features 18 VIP rooms for private parties.
Each room is designed with luxury and comfort in mind, providing the perfect setting for an exclusive party.
We recommend booking in advance for VIP rooms as they're often fully booked on weekends.
Our team will be more than happy to help you with that.
Sing Sing Theater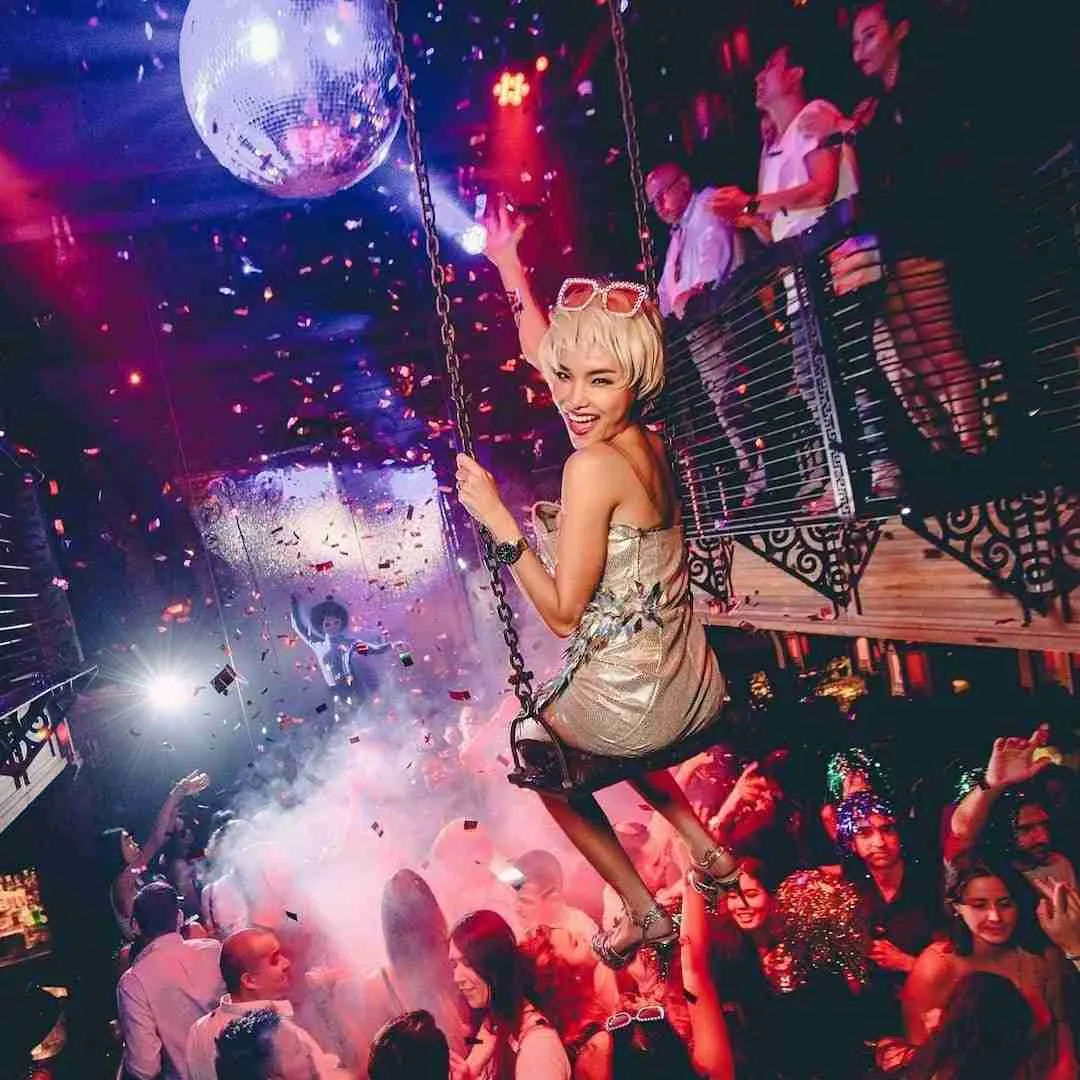 Tucked away in Sukhumvit, Sing Sing Theater is a fusion of a nightclub and old Chinese theater.
The club's design is inspired by 1930s Shanghai, offering a visually stunning setting.
Sing Sing has a beautiful mezzanine with comfortable seating and VIP tables to enjoy your premium bottles or Champagne in good company while you watch people dancing on the dance floor.
But the real gem of this club is the secret floor on the 3rd level.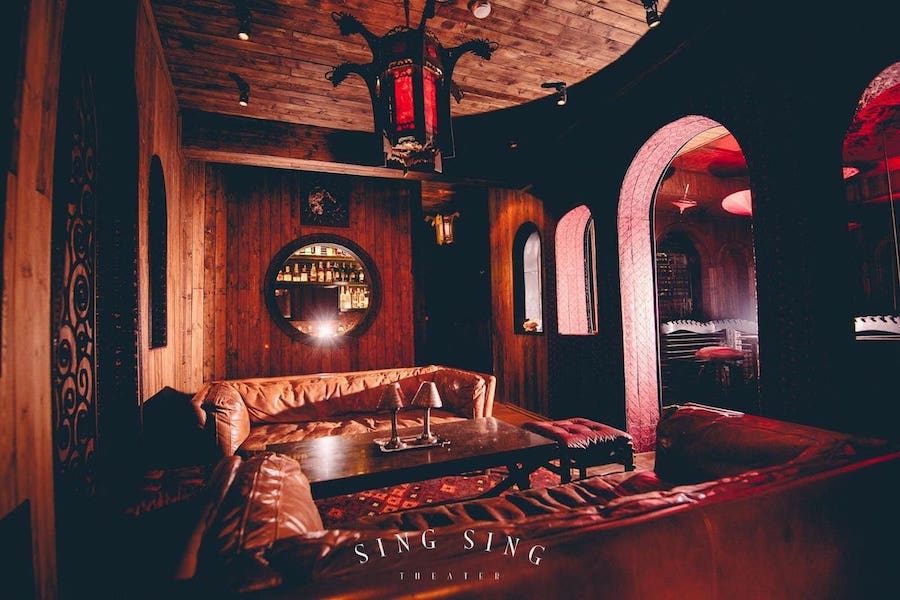 This secret floor comes with its own bar, toilets, and staff, providing a truly VIP and private experience in an intimate atmosphere.
All while watching people partying in the rest of the club without being seen.
This private floor is perfect for private parties, offering an exclusive view of the club and a unique party experience.
Levels Lounge and Club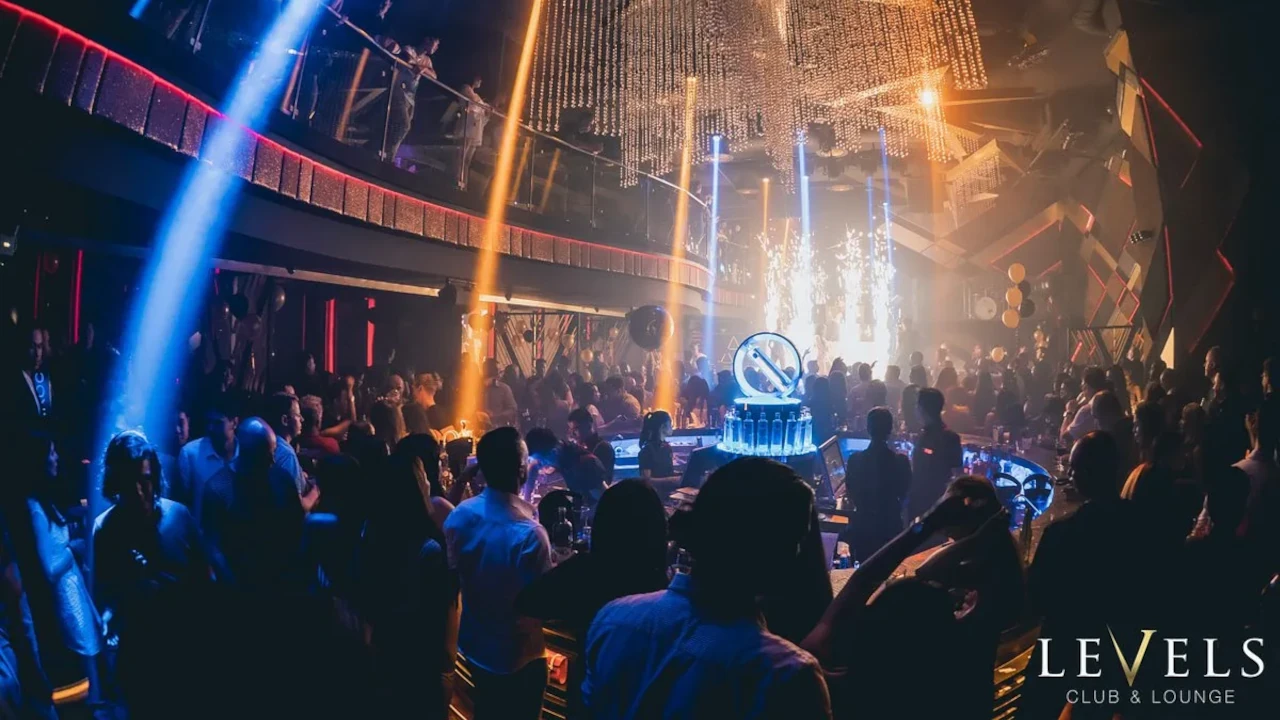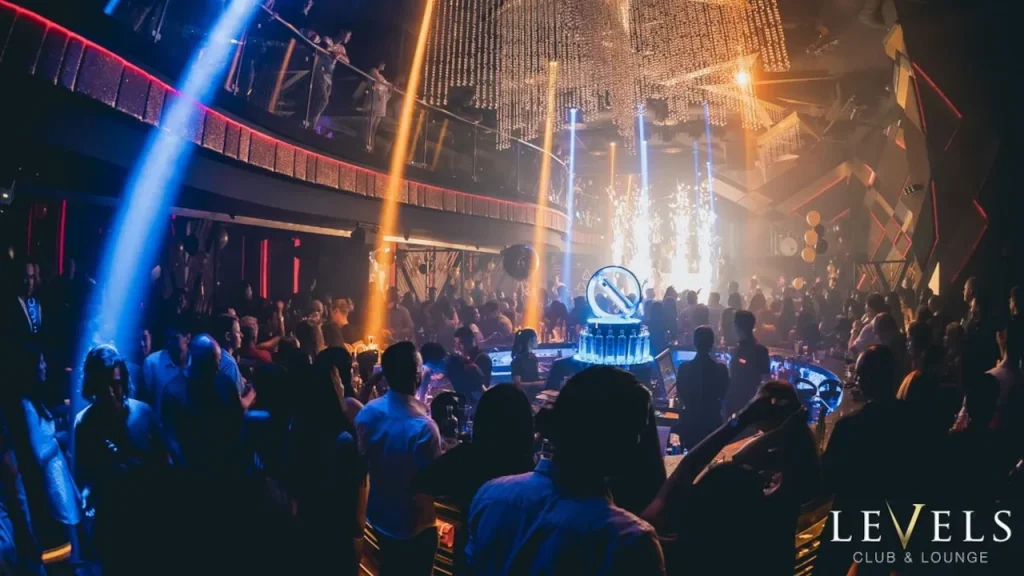 Located in Sukhumvit Soi 11, Levels Lounge and Club is a crowd favorite.
The club offers a large selection of VIP tables with plenty of space for groups to sit while being close to the action.
Unlike in many other clubs in the city, the VIP tables at Levels have large and comfortable sofas that can accommodate all your friends and guests.
But for larger groups (up to 100 people), you can book the mezzanine.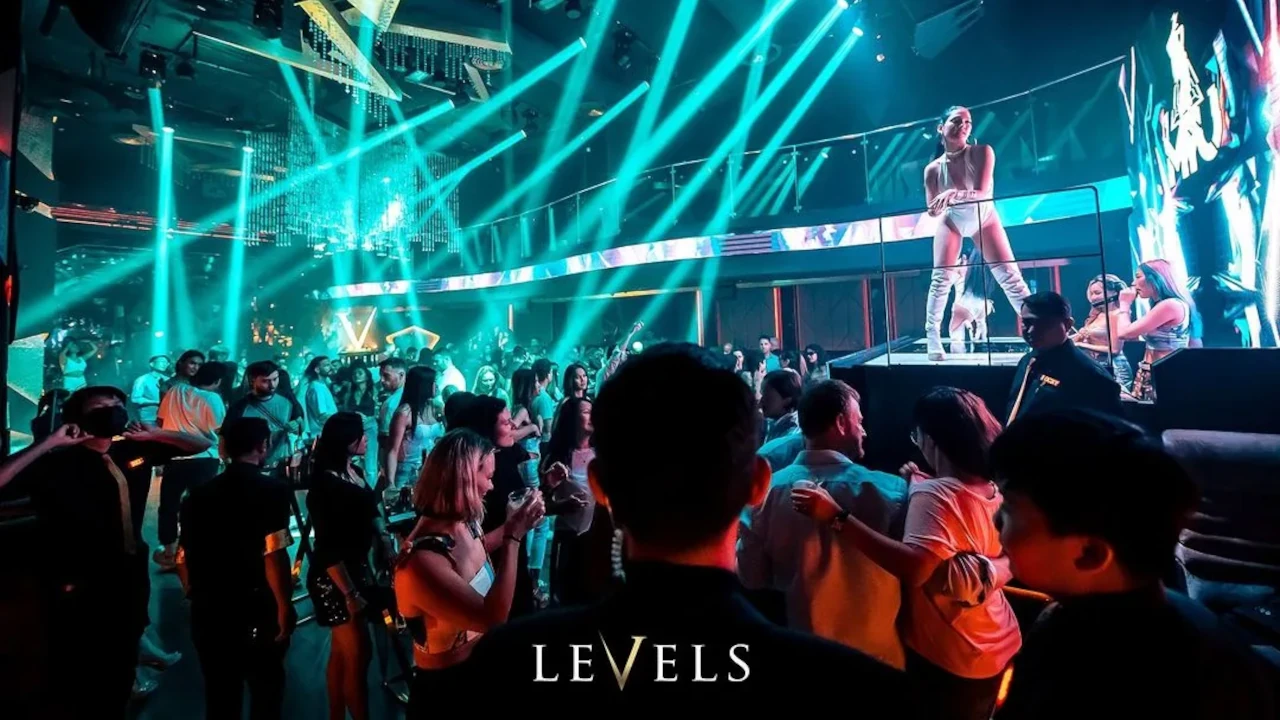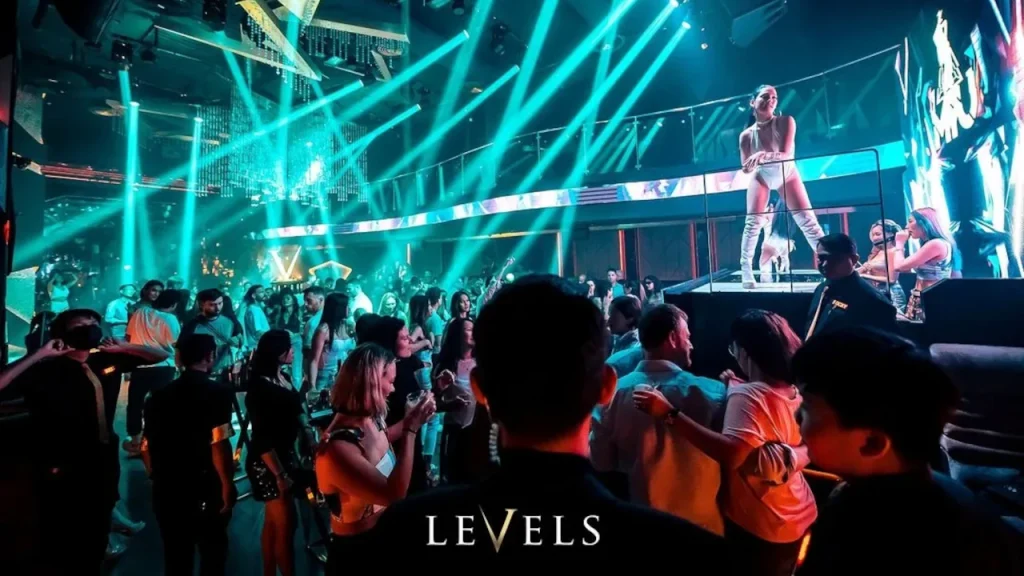 Overlooking the main dance floor, the mezzanine offers a fantastic view of the club and is perfect for large parties.
The club's close proximity to many of the top hotels in the city makes it also a convenient choice for those staying in the city.
Bobo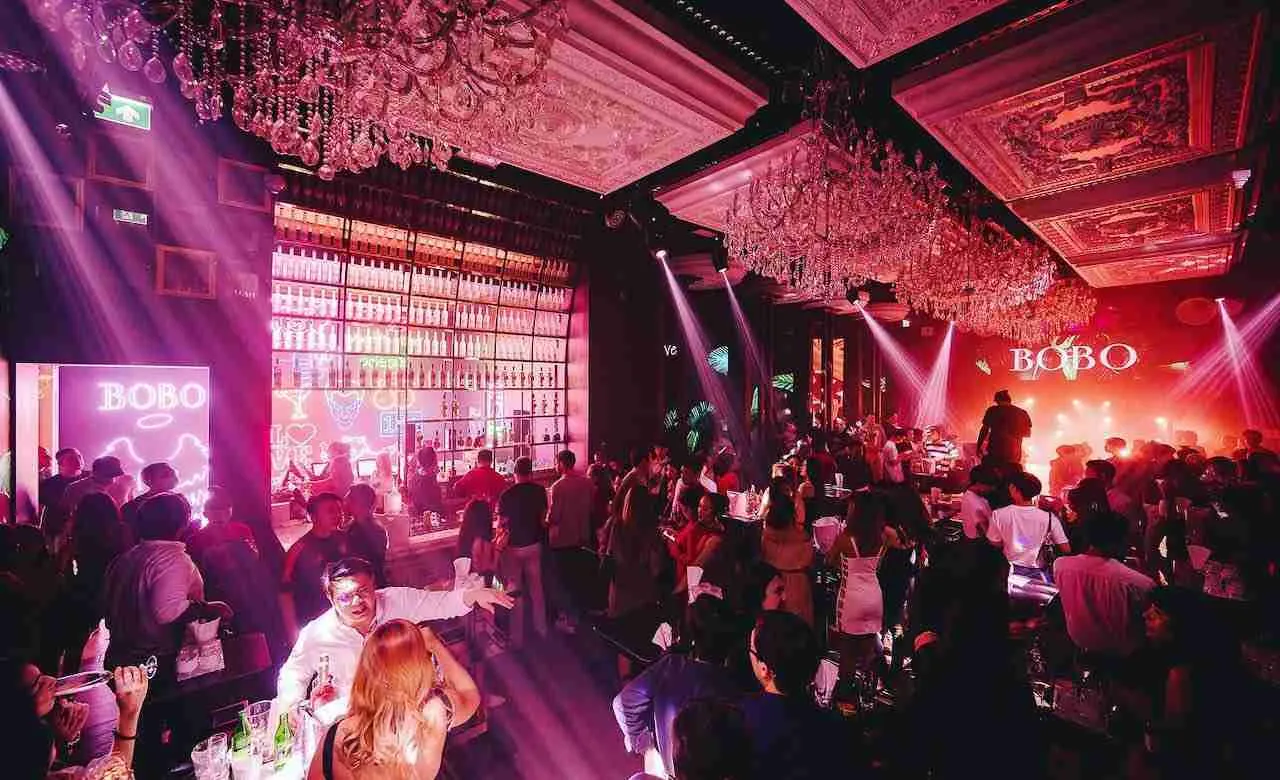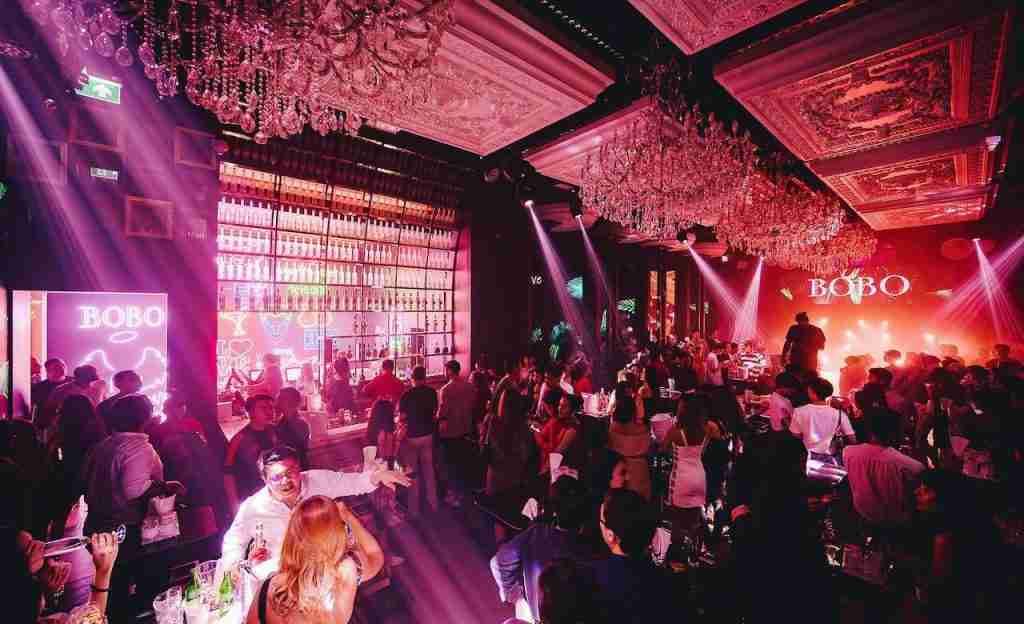 Bobo is a recent addition to Bangkok's club scene but has quickly made a name for itself.
The club offers a sophisticated and intimate clubbing experience with excellent shows, a lot of special events, and incredible service.
While the VIP tables around the stage guarantee you to get everyone's attention as their hostesses bring the bottles with sparklers to your table.
But that's not the only VIP option they have.
Bobo also has a mezzanine right above the DJ and the stage that overlooks the club, providing the ultimate VIP party experience.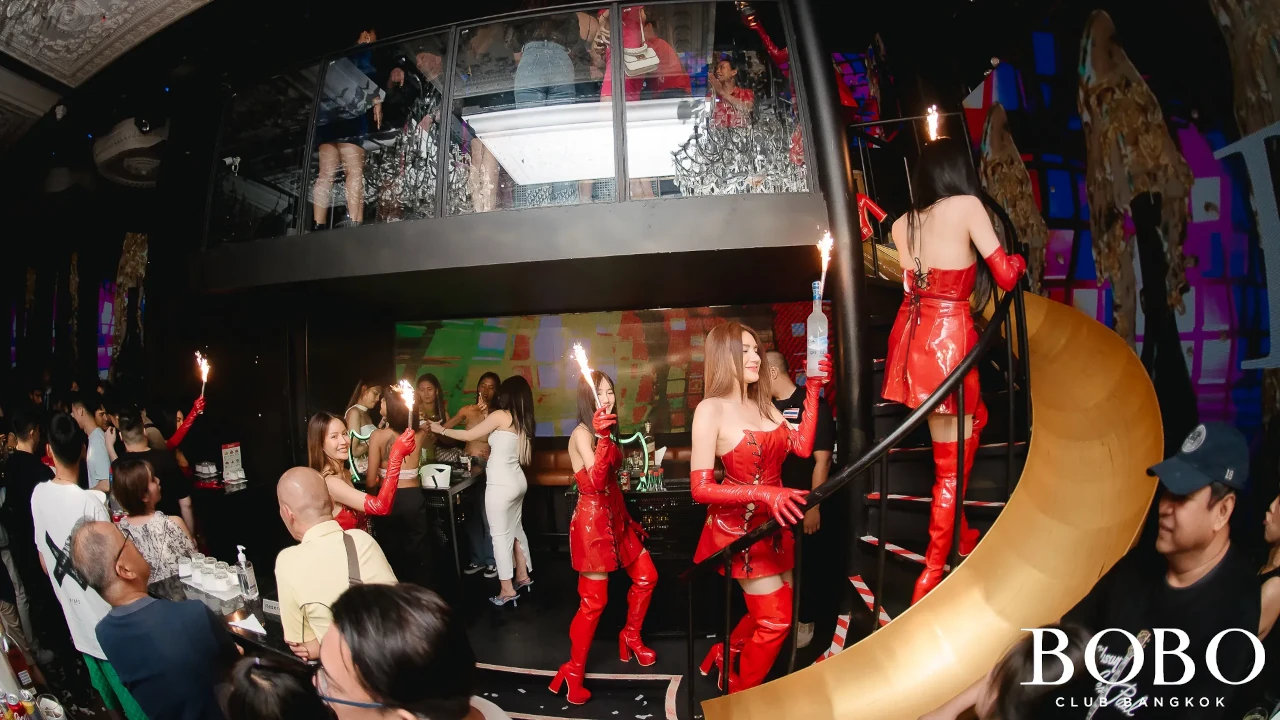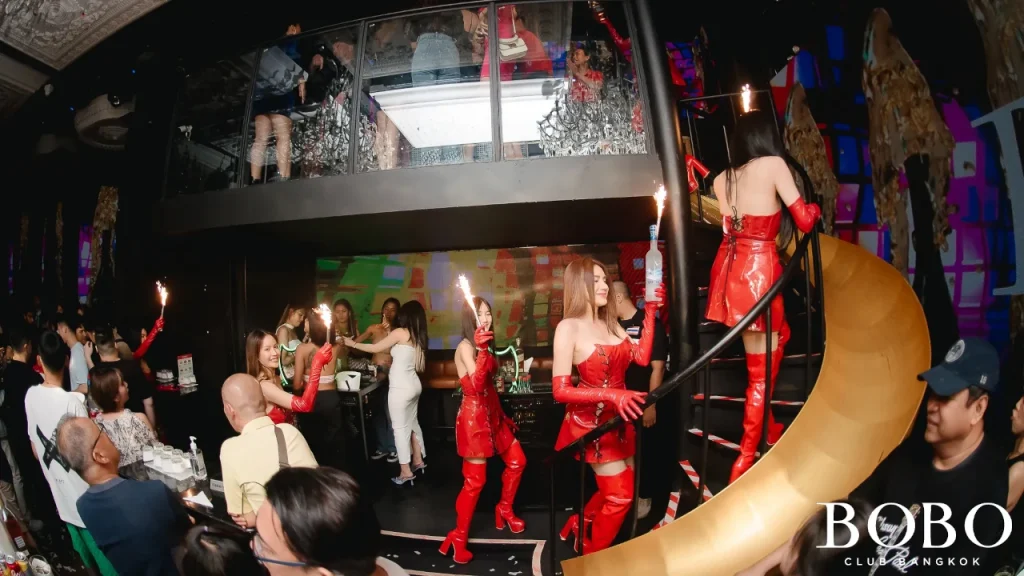 The mezzanine can comfortably host up to 30 people and it's the best place to see and be seen.
It's a great place to enjoy the atmosphere and energy of the club while having enough privacy to fully enjoy the party with your friends without being bothered.
With a sleek and modern design, Bobo is the place to be for a luxurious night out.
Spaceplus Bangkok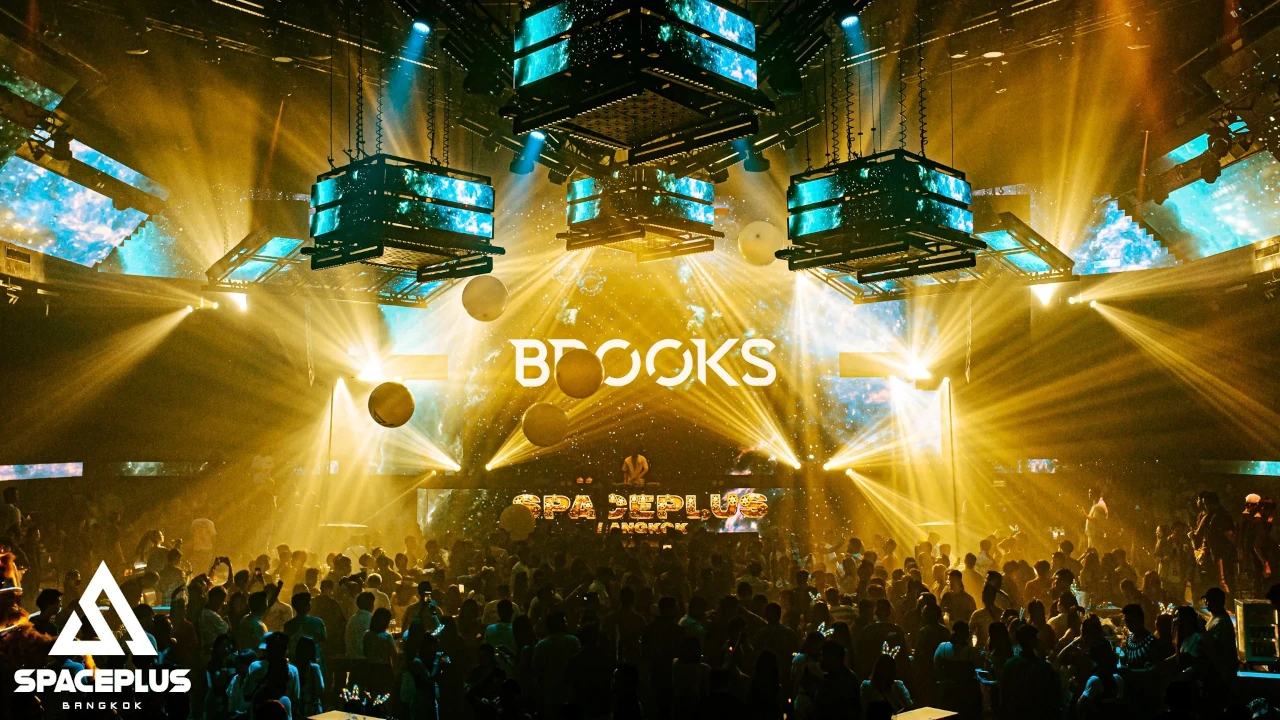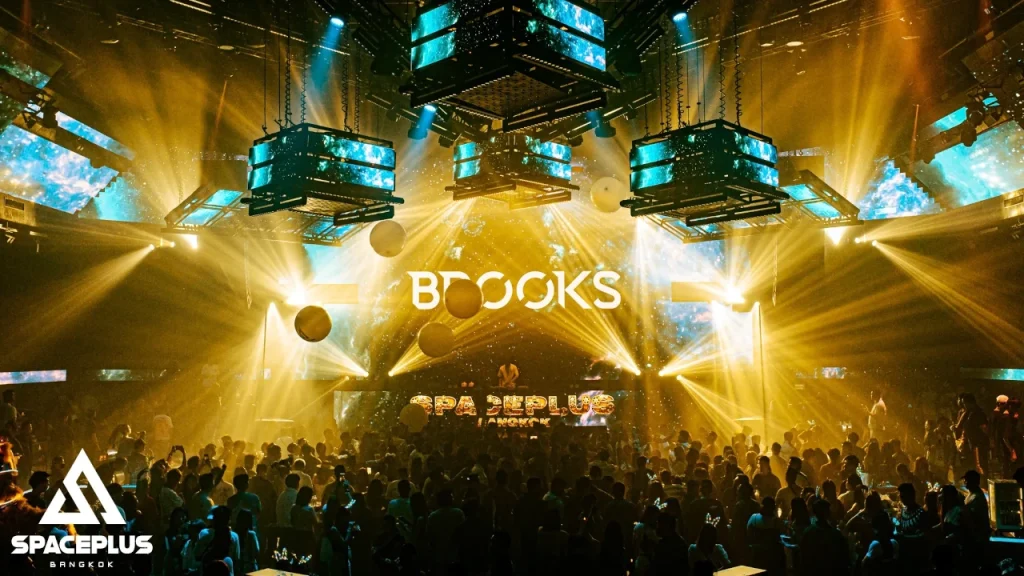 Located in RCA, Spaceplus Bangkok is one of the city's largest nightclubs.
Known for its impressive light shows and an incredible lineup of talented EDM and electro DJs, Spaceplus is the place to be for ravers.
And it has a large selection of VIP tables surrounding the DJ booth and the stage giving VIPs the best place to enjoy the shows.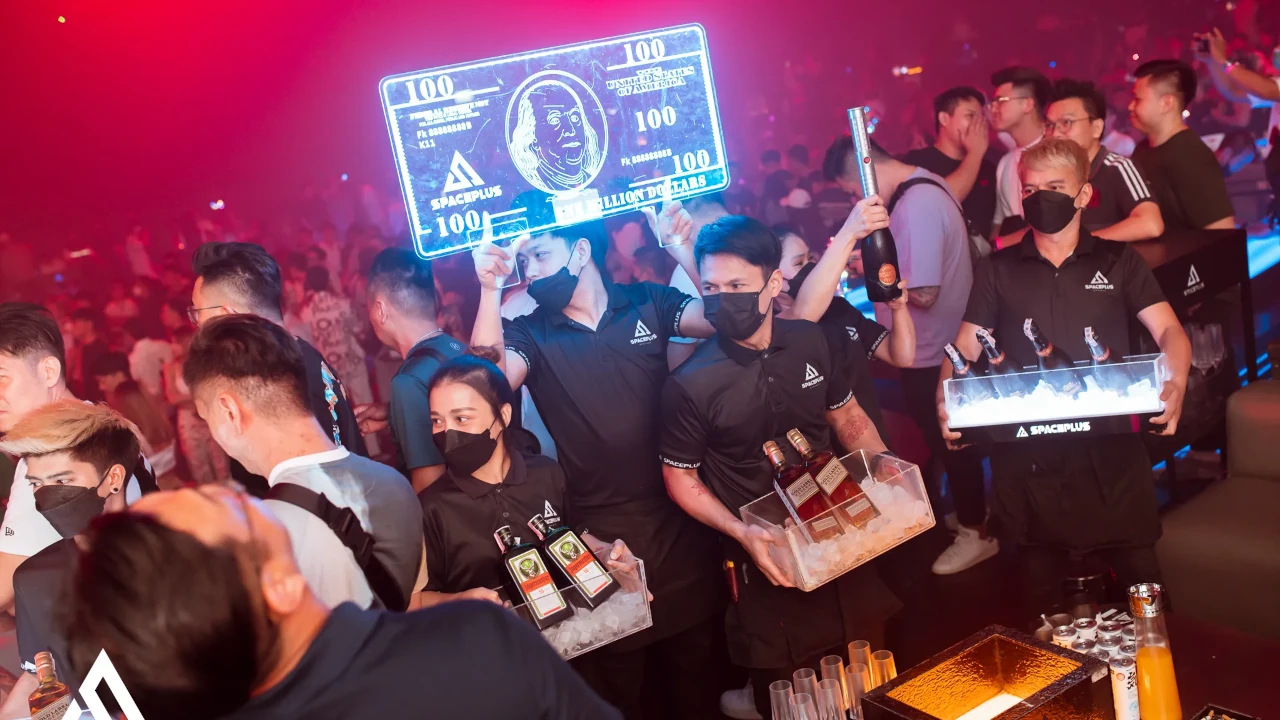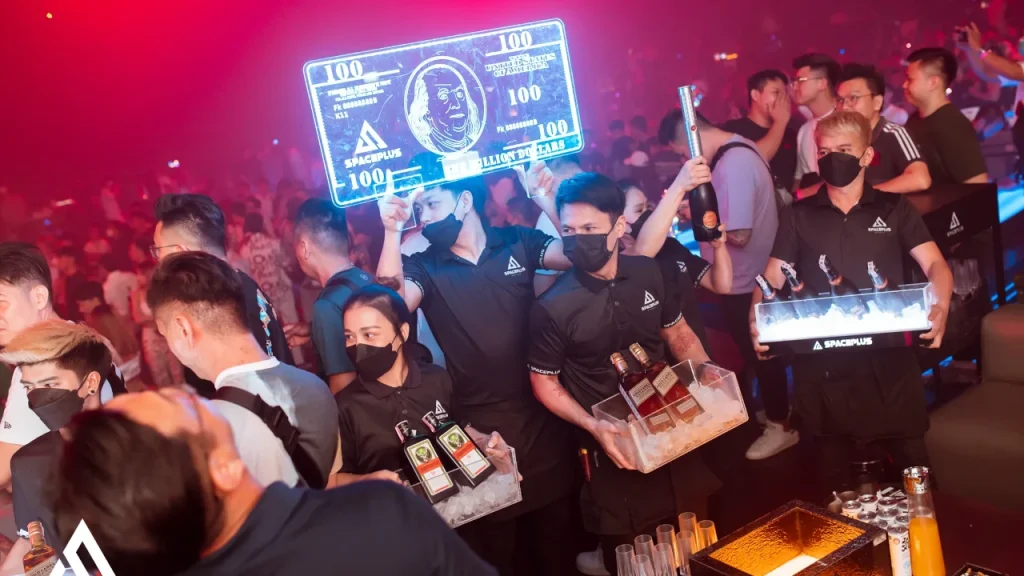 The club offers a VIP experience focused on comfort and space, ensuring that VIP guests have everything they need for an unforgettable night.
And to go with that, they offer a wide range of VIP packages with the most expensive ones toping at 168,000 THB.
Onyx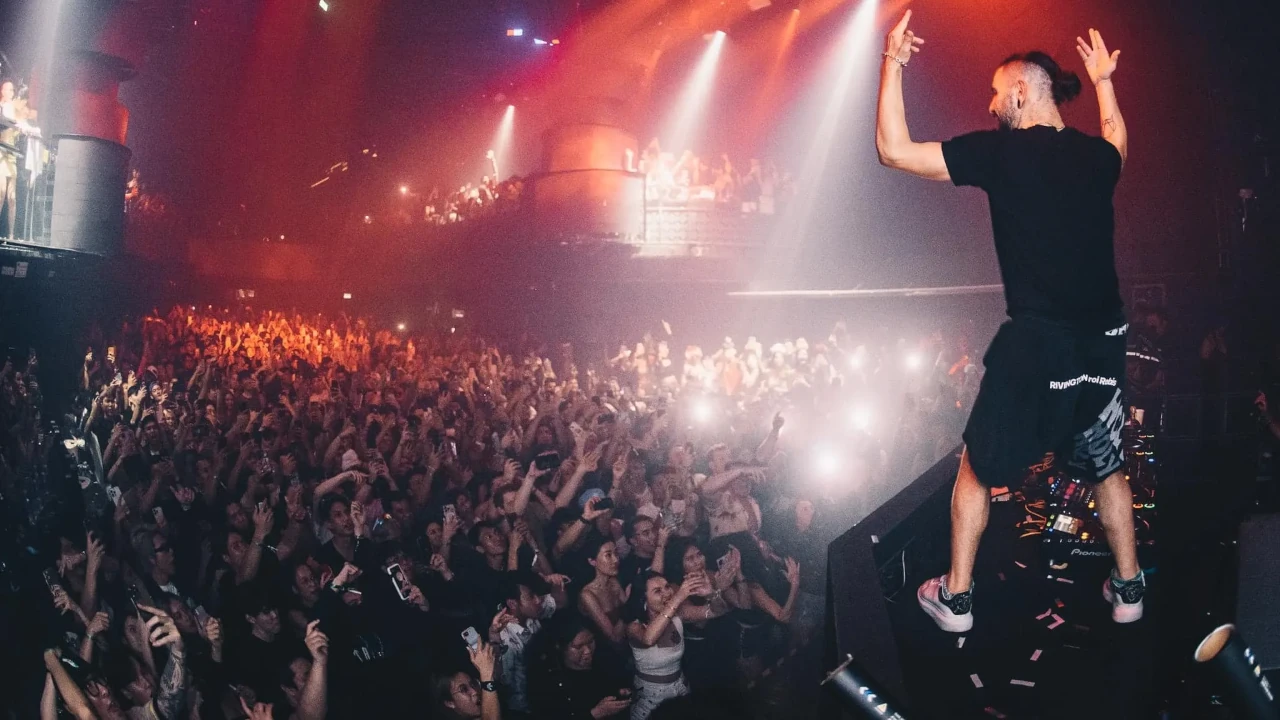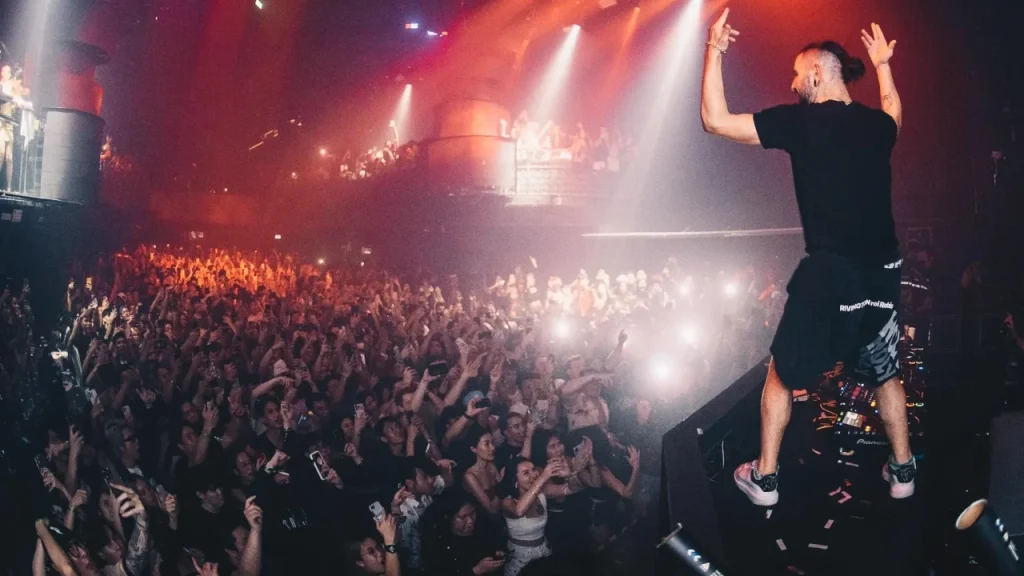 Onyx is also located in RCA, and is arguably the most famous club in Bangkok.
Known for its massive dance floor and impressive light shows, Onyx has a large selection of VIP tables all around the club, whether it's near the DJ or on the mezzanine above the first floor.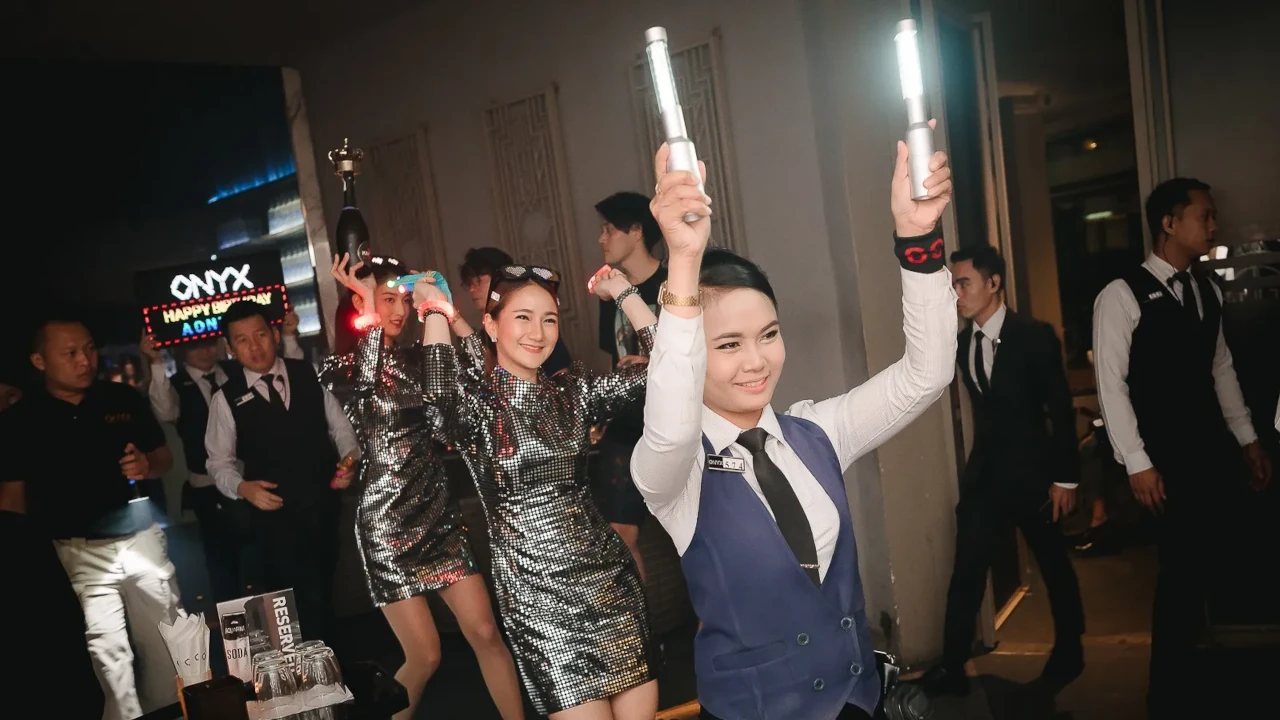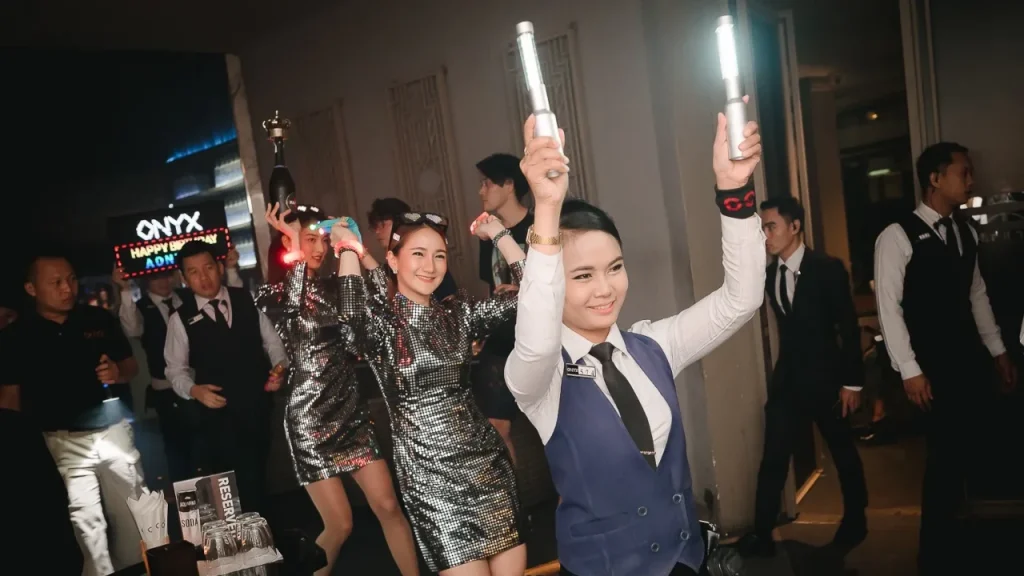 Each VIP comes with a private waitress and the club's service is known to be the best in town.
And the club regularly hosts international DJs, making it a must-visit for EDM fans.
Book A VIP Table At A VIP Club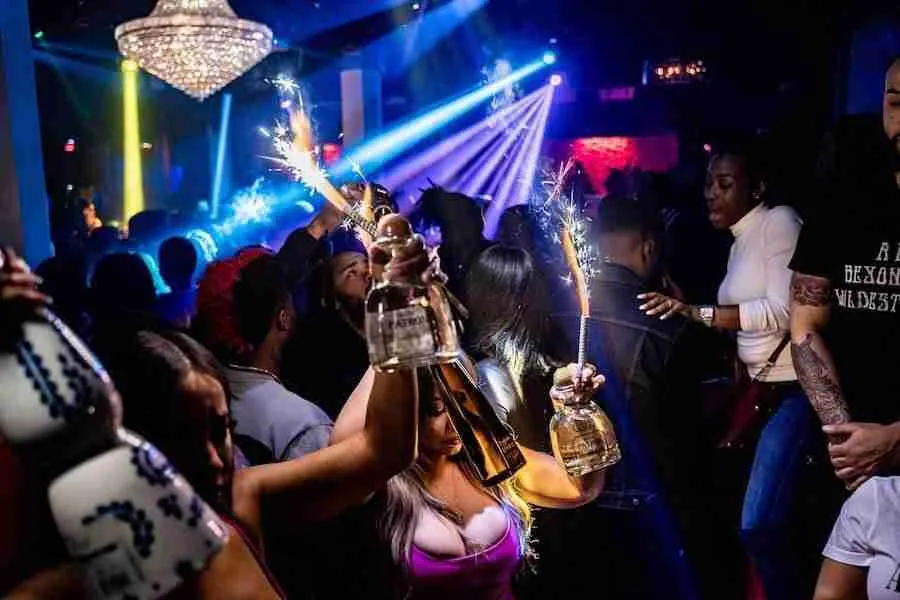 Contact VLS today to book a VIP table at any of these clubs.
We have connections with all the managers and can arrange every other service you might need to make this night special.
From luxury cars to beautiful models to party with you.
Also, check our list of the best gentlemen's clubs in Bangkok for a VIP night out in the city.
These offer privacy, top-tier service, and the company of the city's most beautiful women.
In other words, they're excellent for a VIP clubbing experience in Bangkok.
FAQ
What is the most famous nightclub in Bangkok?
Onyx is arguably the most famous nightclub in Bangkok, known for its massive dance floor and impressive lineup of artists.
What is the best nightclub in Bangkok for a VIP party?
The PIMP is the best nightclub in Bangkok for a VIP party with its 18 VIP rooms. Sing Sing Theater is also a great choice with its private floor.
How to book a VIP table at a nightclub in Bangkok?
Contact us now to book a VIP table at any of these clubs. Let our concierge handle the booking for you and enjoy the best of VIP parties and services.