Since Bangkok is known throughout the world for its vibrant nightlife, picking the best cocktail bars in Bangkok is no simple task.
Our concierge has prepared for you a selection of cocktail bars with a fantastic environment and good music where you can enjoy the evening while drinking the best cocktails in Bangkok.
These bars are among the best in Thailand and offer some of the finest cocktails in the world.
BKK Social Club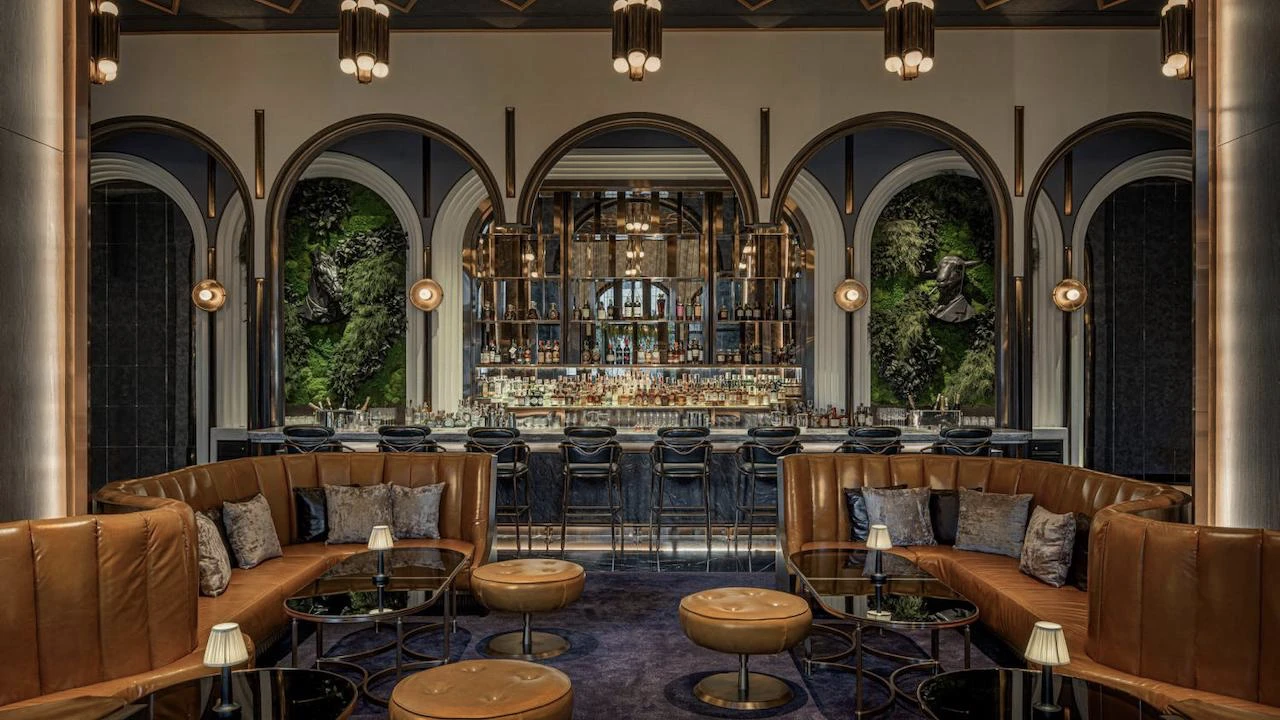 Philip Bishchoff is a legend among mixologists and cocktail enthusiasts.
He is none other than the German-born mixologist who became famous throughout the world for Manhattan, the bar at Regent Singapore that is presently ranked number 14 on the list of the World's 50 Best Bars.
And he has opened his own cocktail bar in Bangkok.
Bishchoff is sharing his knowledge with aficionados of fine cocktails at BKK Social Club, a lively bar within the Four Seasons Bangkok near the Chao Phraya River.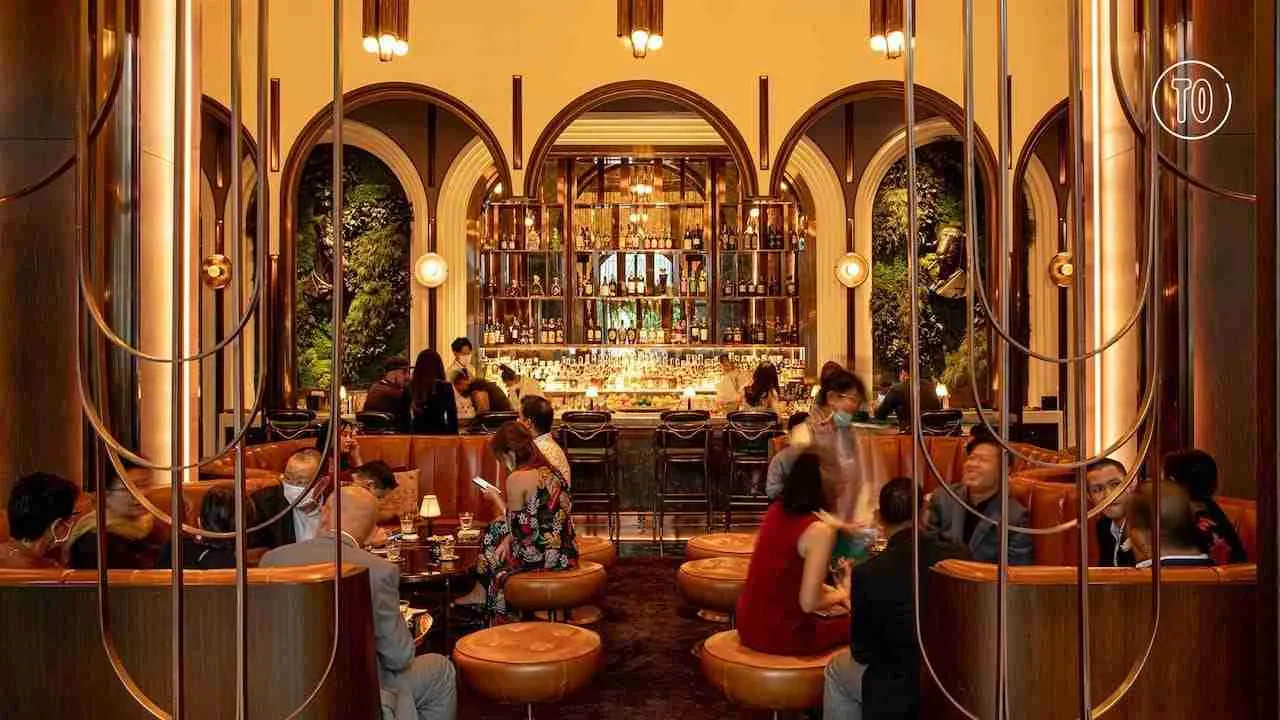 The establishment has an innovative concept that was influenced by the fervor of Buenos Aires and the dynamism of contemporary Bangkok.
The most famous cocktail at BKK Social Club is the whiskey-based Café Tortoni, which is combined with a shot of strong espresso.
The menu also includes the Hand of God, which combines bittersweet tequila with a cordial of cacao and Malbec; and the bar's version of cachaça, Carnaval, which is filled with raspberry and elderflower flavors.
The BKK Social Club has quickly established itself as a must-see bar in Bangkok and is also the legitimate recipient of the London Essence Best New Opening Award in 2022.
Opening Hours: Tuesday To Sunday from 5 PM to 12 AM
Location: 300, 1 Charoen Krung Rd, Khwaeng Yan Nawa, Bangkok 10120
Rabbit Hole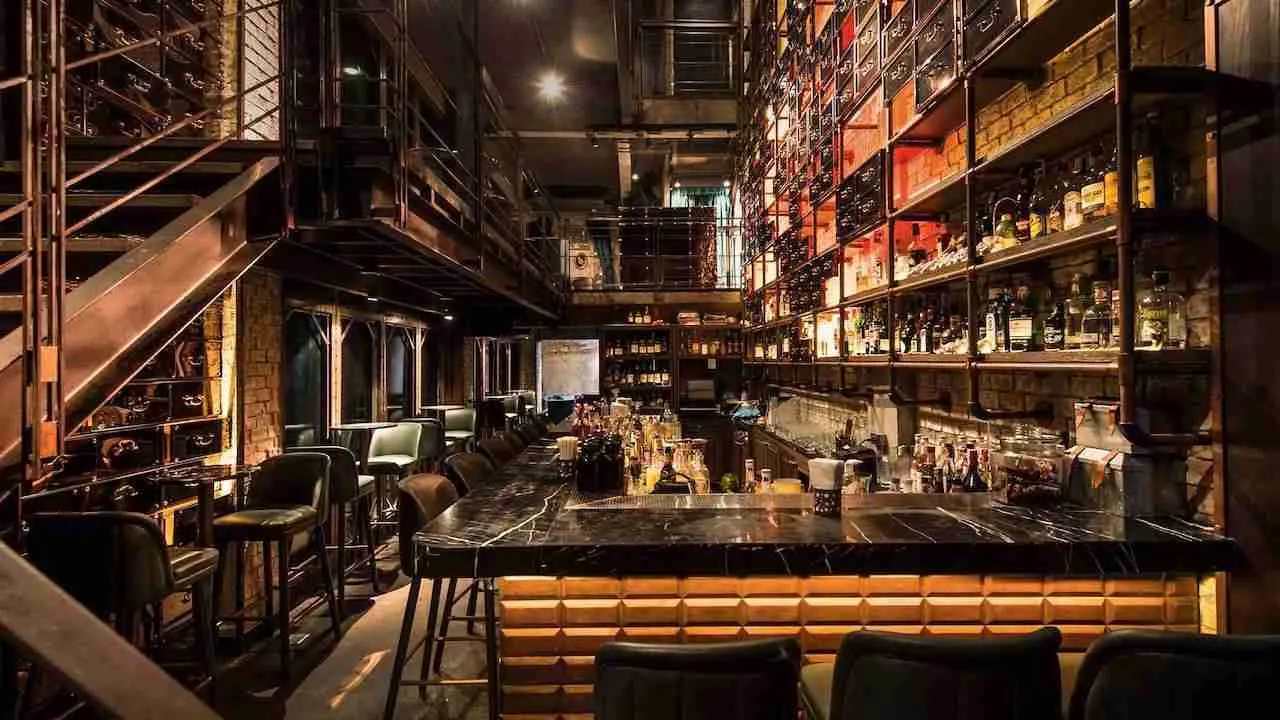 Rabbit Hole is one of Suwincha "Chacha" Singsuwan's venues, the mastermind behind some of the most popular cocktail bars in Thailand.
This one is a hidden bar located in the middle of Thonglor.
There isn't much to indicate the location of the bar besides the wooden entrance and a little wall plaque stating their ranking among Asia's 50 greatest bars in 2021.
But once you're inside, you're taken to a multilevel, dimly lit bar where mixologists are concocting innovative drinks and a DJ is playing jazzy music from the mezzanine.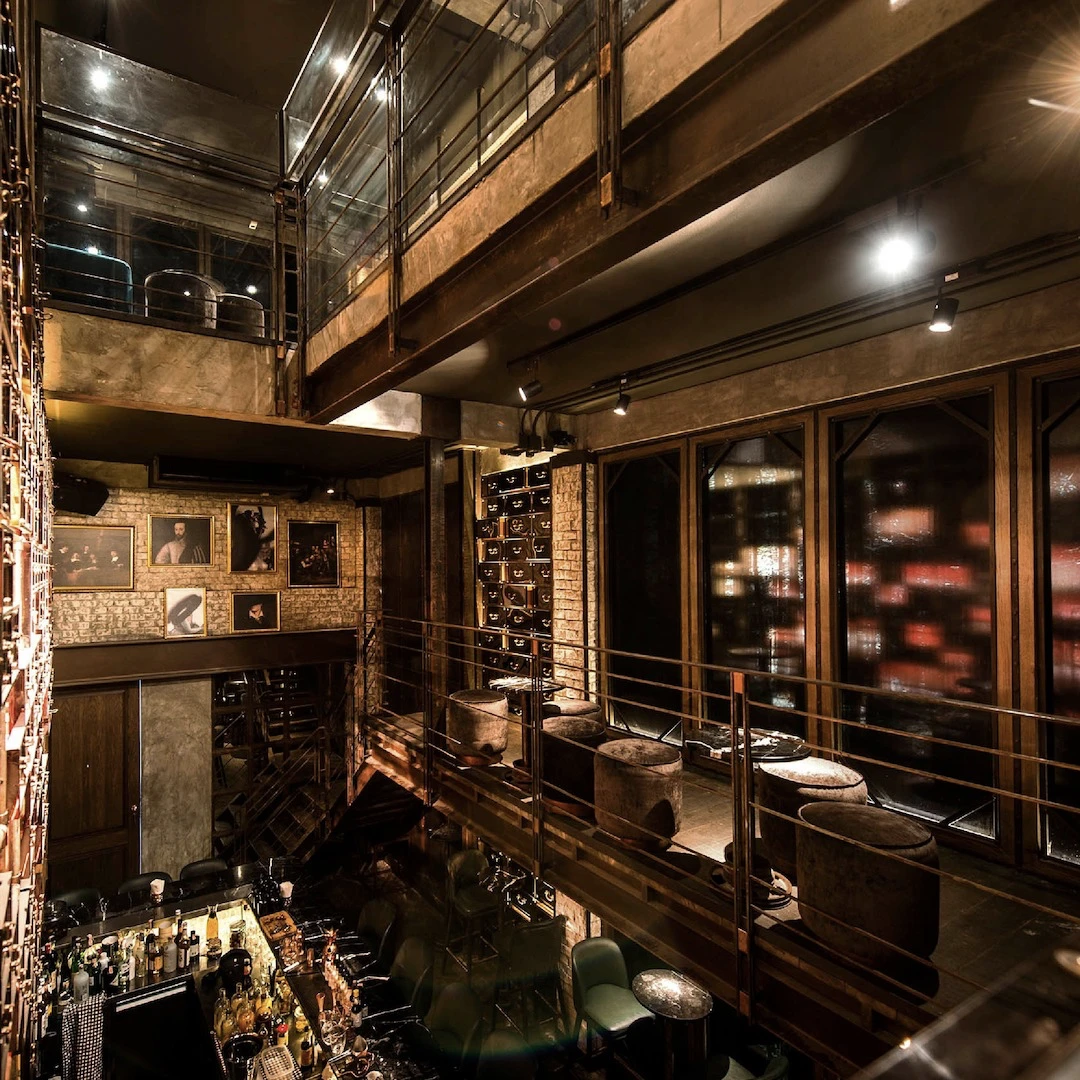 The small drawers above the bar provide the impression of an apothecary as they add to the looming height of the tall rose gold shelf holding the collection of spirits.
You can count on the cocktails menu to feature some of the best drinks in Bangkok thanks to the roster of excellent bartenders.
To make choosing easier, all drinks at Rabbit Hole are divided into flavor groups.
The ethos heavily emphasizes spirit, although there are also dry, refreshing, aromatic, and savory options available.
The Bramble, which includes tangy yuzu sake, is particularly worth trying, as are the Clover Clubs, which combine handmade raspberry syrup with gin, citrus, and egg white.
The "Summer Book," which contains pineapple gin, coconut water, and pandan syrup, is one of the best drinks in Bangkok.
Opening Hours: Every day from 7 PM to 1 AM
Location: Soi Sukhumvit 55, Khwaeng Khlong Tan Nuea, Bangkok 10110
Thaipioka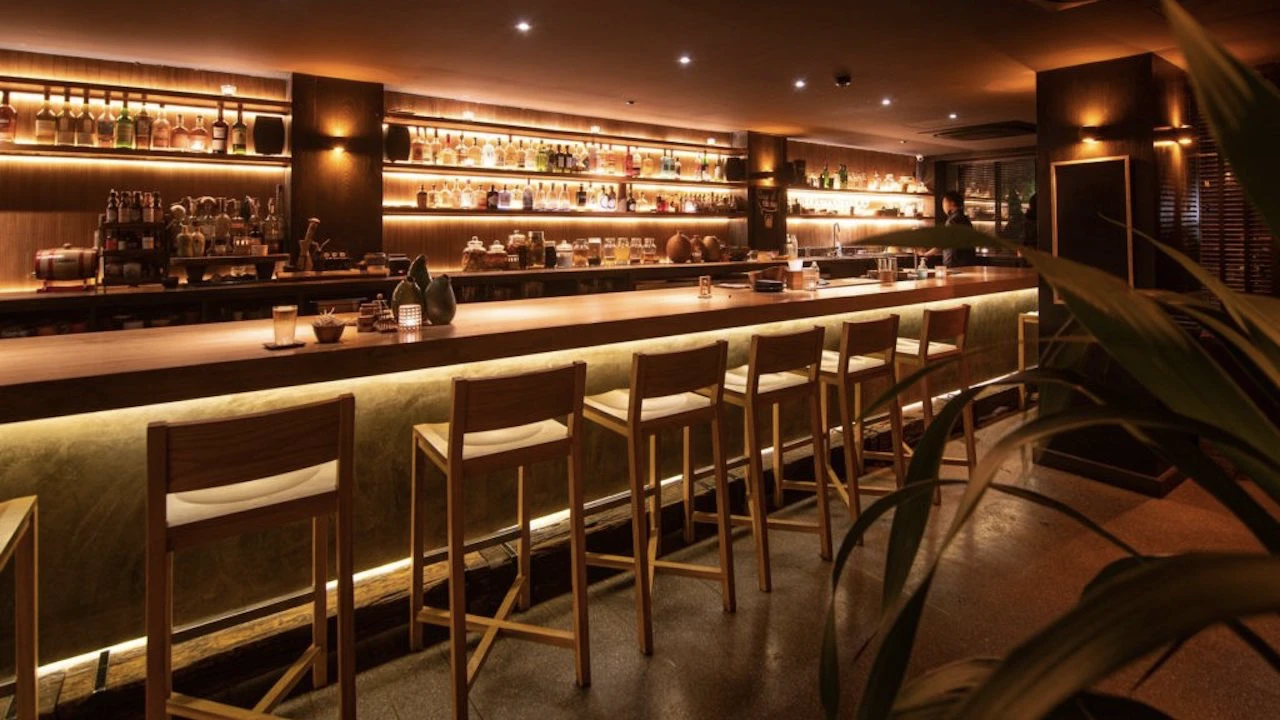 Thaipioka is an original cocktail bar where exotic Thai ingredients and fruits take center stage.
This cocktail bar in Sukhumvit has been opened by the mixologists behind Q&A and Sugar Ray as well as the Chinese-themed bar Dim Dim.
Three of the most popular bars in Bangkok.
The atmosphere at Thaipioka is accented by gentle lighting.
The majority of the area is taken up by a long, enormous teakwood table that can accommodate up to 20 people.
The table is decorated with fruit baskets and rustic Asian-style ceramics as if to hint at a dish that would shortly be served.
A more secluded area for groups is furnished with comfortable red cushions.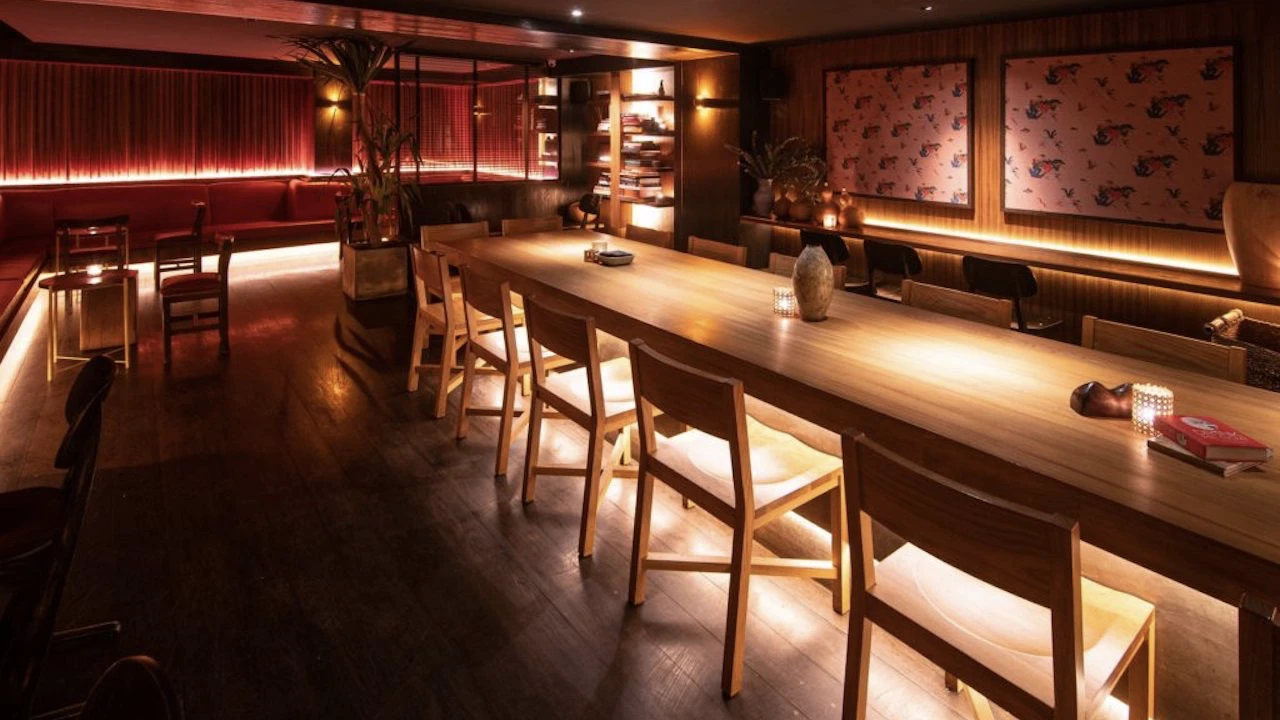 Behind the bar, Chanchai "Boyd" Rodbamrung, a familiar figure of the local bar scene and Thailand's winner of the 2013 Diageo World Class competition, uses methods like infusion and sous-vide cooking to create innovative cocktails.
Spices are used to flavor drinks like the Sesame Manhattan, which has a wonderfully nutty flavor from black sesame oil and walnut bitters.
And Turmeric Thai tea, a frothy, vodka-based drink that tastes like sweet milk tea but with a punch of absinthe.
Opening Hours: Every day from 7 PM to 2 AM
Location: 44/7, Salil Hotel, Thonglor Soi 1, Sukhumvit 55, Sukhumvit Road, Klongton Nua, Bangkok 10110
Vesper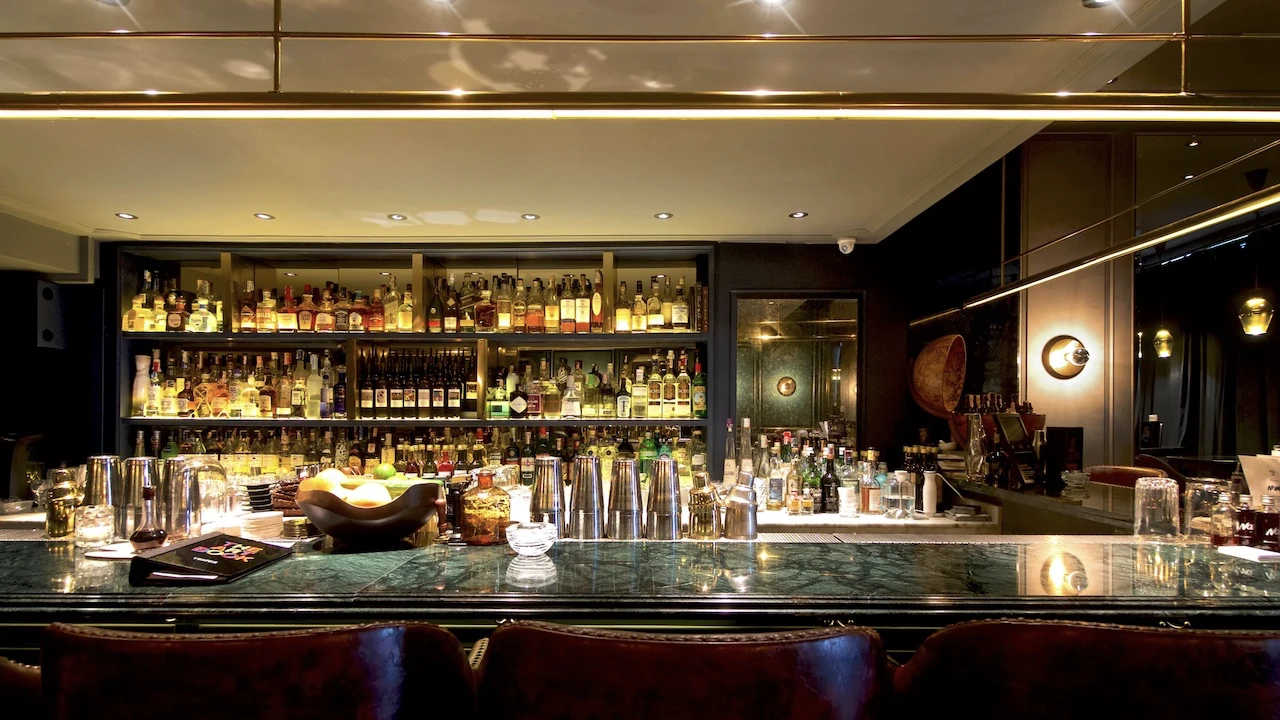 The Vesper on Convent Road is a classy fusion of a speakeasy bar and a European café with a gorgeous marble bar and a menu that will please fine cocktails enthusiasts.
Take a seat and have a conversation with head bartender Supawit "Palm" Muttarattana, who has won numerous awards including the Campari Bartender Competition Asia Pacific 2019 and the Diageo World Class Thailand 2012.
Vesper was ranked no. 19 on Asia's 50 Best Bars.
Its team has replaced their long-standing Art Book menu with "Contrast," which fuses diametrically opposed concepts into creative drinks like the Moon and Sun, which combines toasted sunflower seeds, honey Galliano, Cocchi Americano, Tanqueray, and sparkling wine.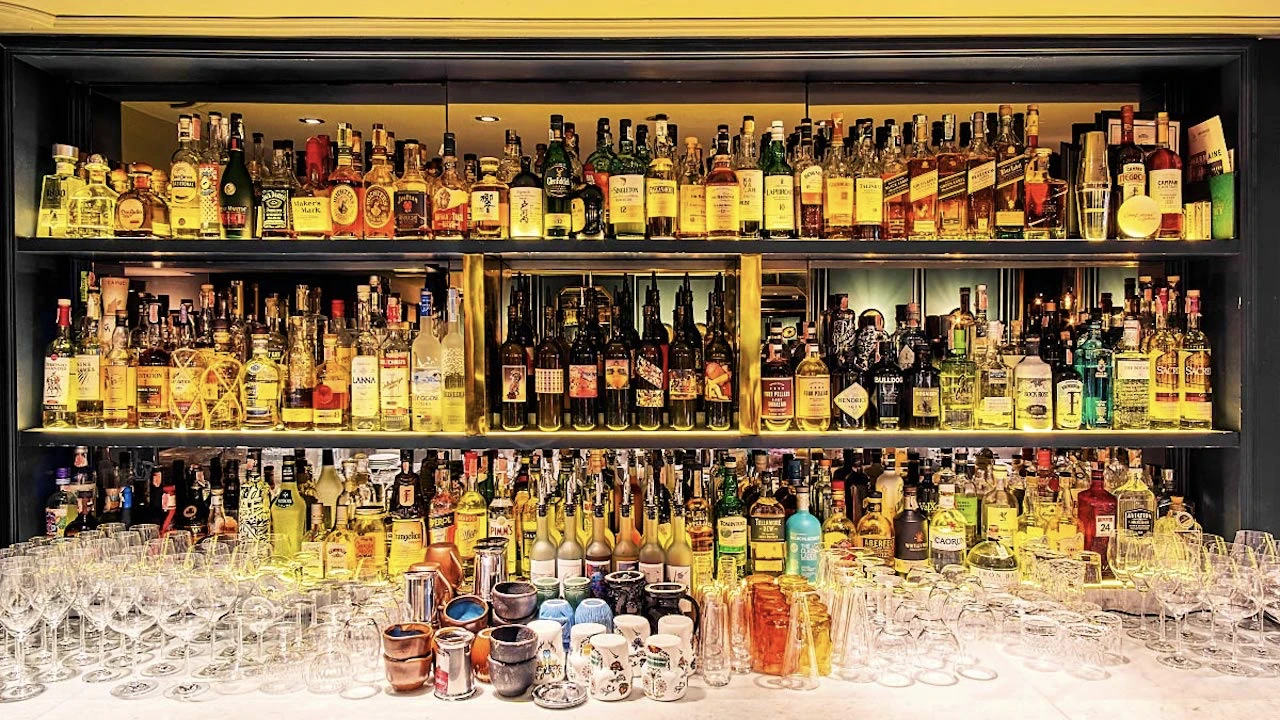 You should also try Deep/Shallow, which combines seaweed, pineapple, coconut, citrus smoked whiskey, and Bacardi Carta Blanca.
A Chang beer and Red Bull reduction, palm sugar, pineapple, and lime Phraya rum are used in Local Global, which pays homage to Thai favorites.
They have a "Hall of Fame" option that includes drinks like the Silver Vesper, Grapes of Wrath, and Flower Carrier for people who prefer the traditional fare or miss their old menu.
Opening Hours: Every day from 5.30 PM to 1 AM
Location: 10/15 Sala Daeng 2 Alley, Silom, Bangkok 10500
Crimson Room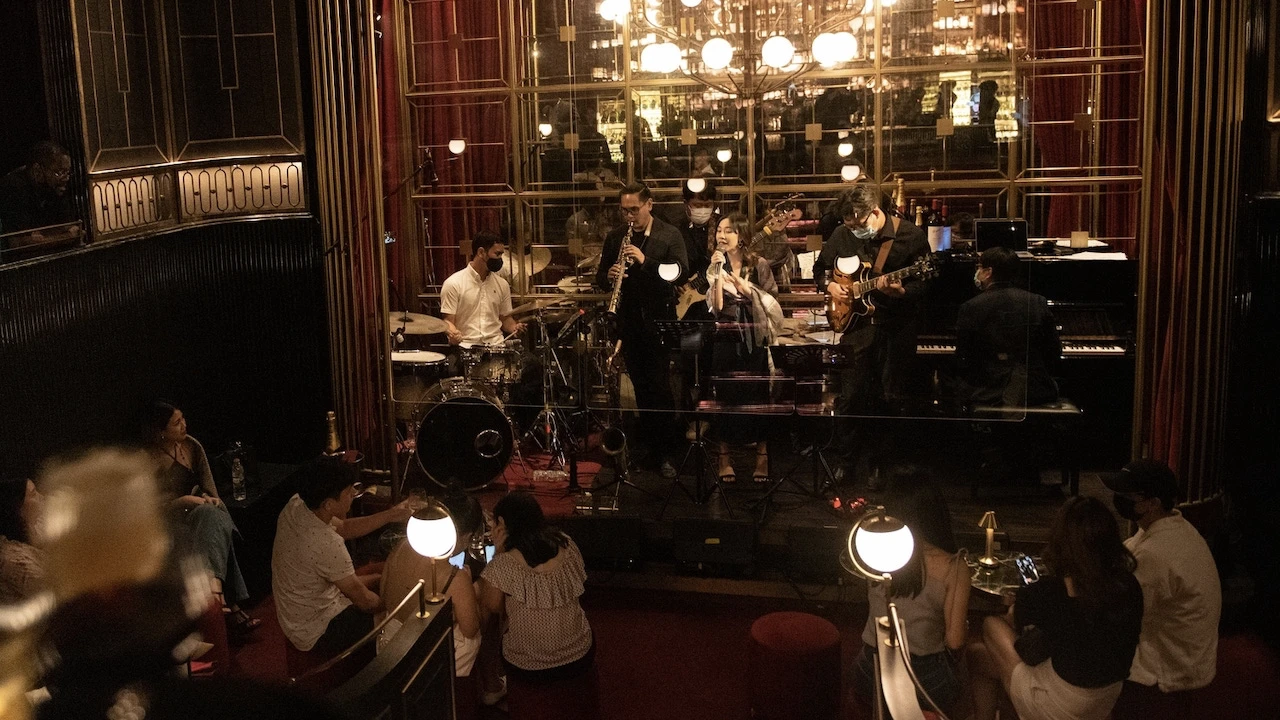 With its opulent decor of massive crystal chandeliers, globe lights, polished dark wood dividers, and, you guessed it, thick crimson velvet drapes, Crimson Room is reminiscent of vintage theaters.
A small stage where jazz bands and other musical and entertainment acts play is visible from every seat, which is arranged stadium-style on three distinct levels.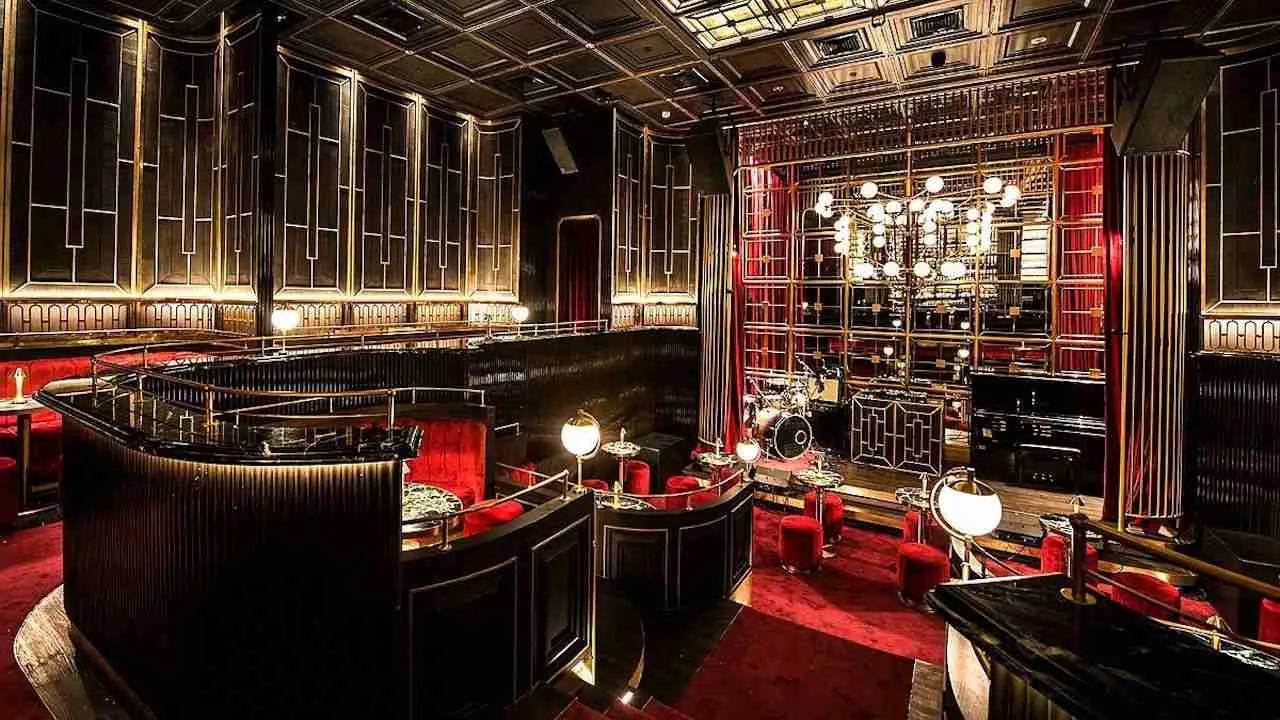 Crimson Room's menu features strong cocktails like Orange Jasmine.
A cocktail that combines Star of Bombay Gin with dates, orange flower, and white malt.
The man behind Crimson Room is no other than Pattarit "Bink" Jittawait, a member of Tango Tonight Group, who is no stranger to Bangkok's eating and drinking scene.
The company created the ultra-successful cocktail bars Rabbit Hole and the fine-dining establishment, Canvas, which is in our list of the best Michelin Star restaurants in the capital.
Opening Hours: Every day from 5 PM to 11 AM, except Saturday from 8 PM to 2 AM
Location: 87 Lang Suan Road Lumpini, Pathum Wan, Bangkok 10330
Bamboo Bar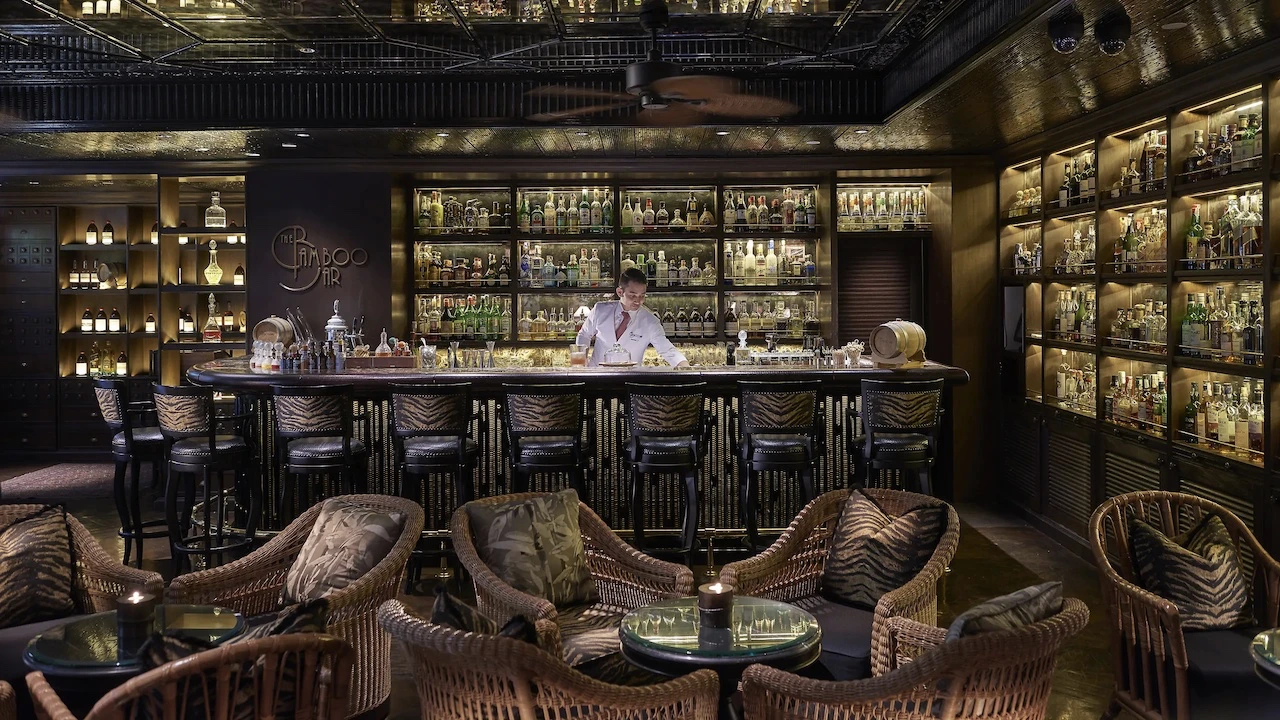 In 2018 and 2019, Asia's 50 Best Bars named The Bamboo Bar "Best Bar in Thailand."
Since its opening in the 1950s, the jazz bar within the Mandarin Oriental Bangkok Hotel, one of the top luxury hotels in Bangkok, has been regarded as a Bangkok landmark.
Elite-flying travelers and members of Thailand's high society frequently visit The Bamboo Bar.
Men must wear a smart shirt, long pants, and closed-toe shoes, while women must dress elegantly and wear appropriate shoes.
Respect the dress code or you might not be allowed into the bar.
Every night at 9 PM, live jazz music begins to play.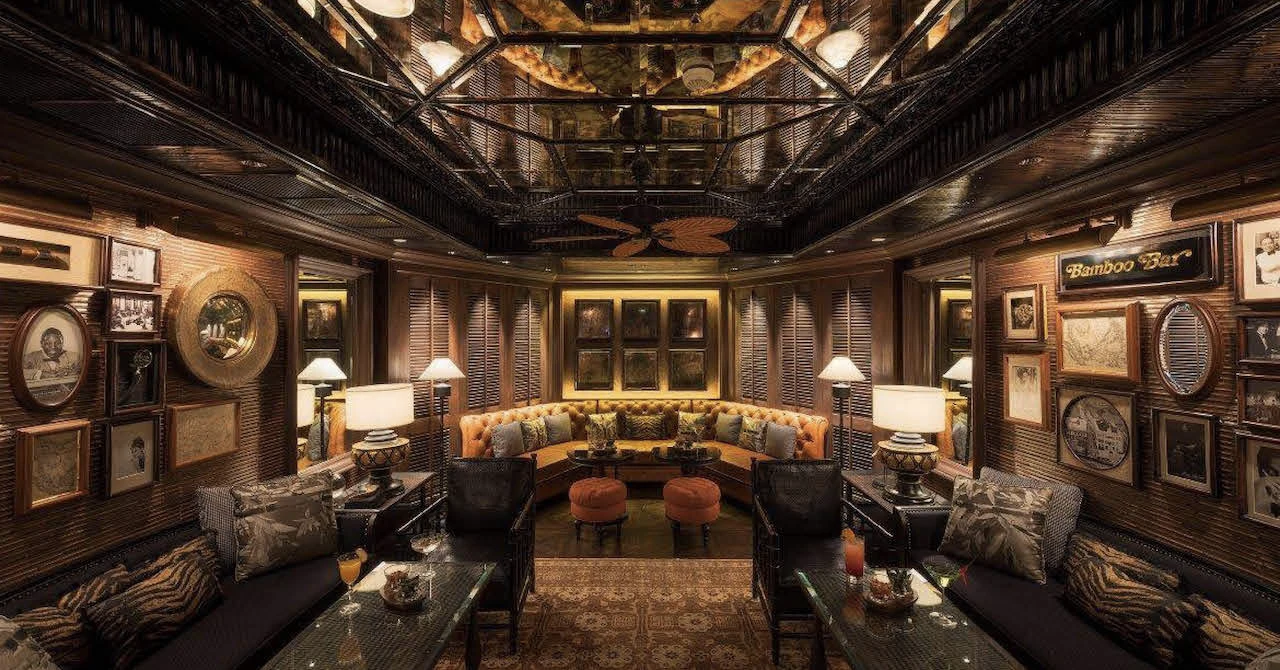 Get a cocktail, find a seat, and take in the music.
First come, first served is the policy for seating, so arrive early to get the best seats.
The five distinct areas of Thailand are celebrated on the current Compass cocktail menu.
New exotic inventions like the Culture Trip and Hang Lay are included.
In the first cocktail, Chiang Mai cold brew is combined with mulberry, roselle, and Burma tonic; in the second, Northern Thai curry serves as the source of inspiration.
Opening Hours: Every day from 5 PM to 1 AM, except Saturday from 5 PM to 2 AM
Location: 48 Oriental Ave, Khwaeng Bang Rak, Bang Rak, Bangkok 10500
Q&A Bar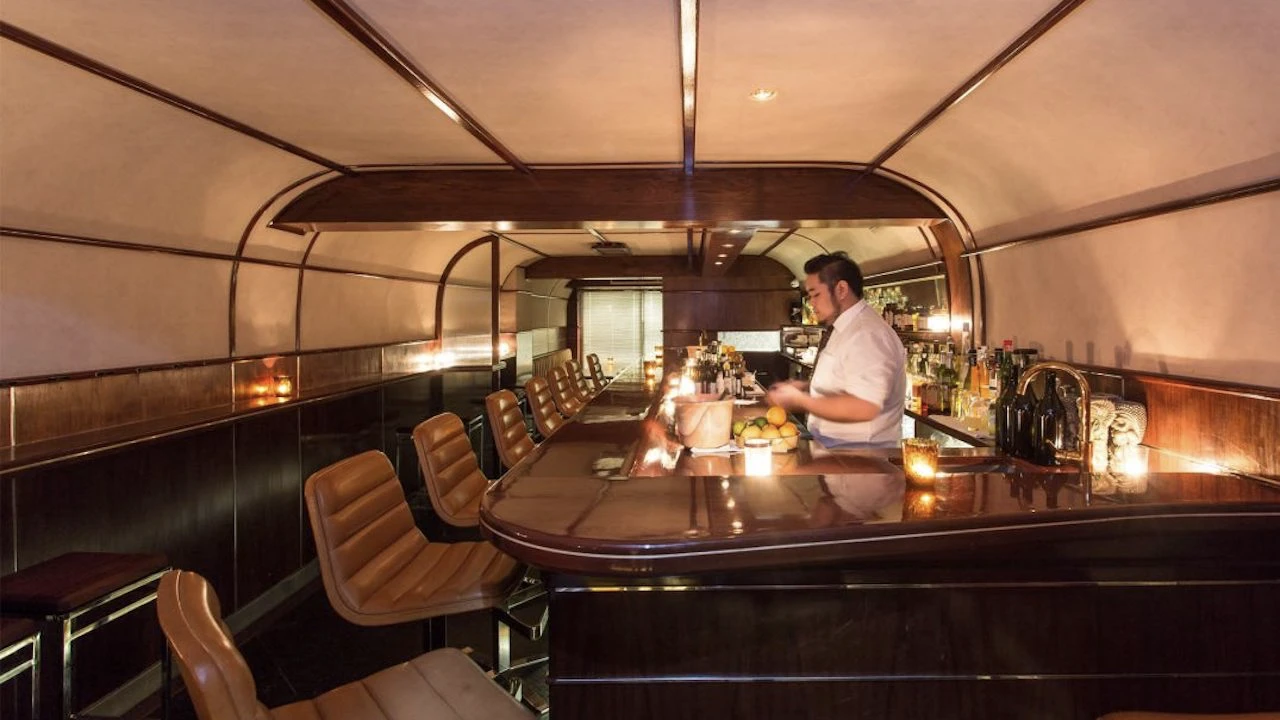 Q&A Bar has established itself as the premier destination for expertly-made drinks in the center of Bangkok.
The scene is set by flickering candlelight, dark wood, and sleek leather seats.
A team of well-dressed bartenders will mix delicious drinks for you.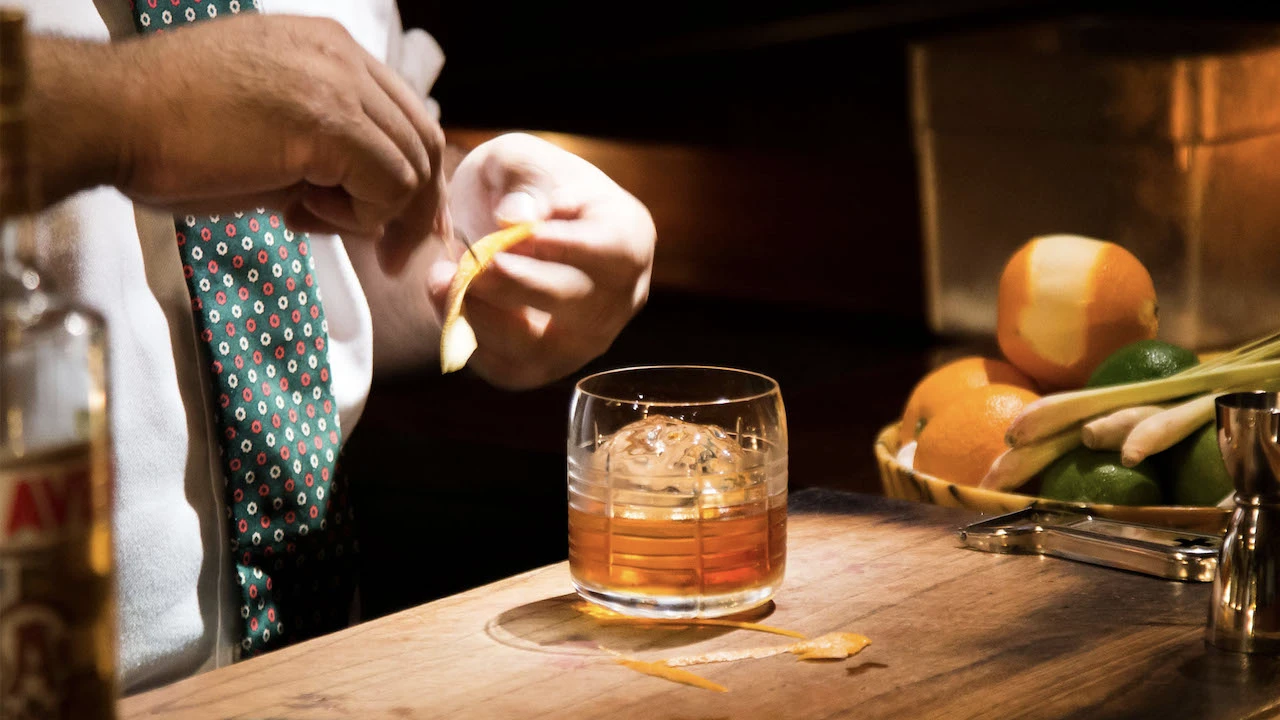 Excellent examples of Q&A Bar's expert drinks include the Ambrosia Cloudy Punch, which combines house-infused green apple vodka with cloudy apple juice, muddled kiwi fruit, lemon juice, and an absinthe leaf garnish.
You should also try the nutty Comte de Monte Cristo.
A delicious mix of porto wine with coffee and pecan flavors with premium dark rum and herbal Italian liqueur.
As the intimate area tends to fill up quickly and like most, once you sip your drink, you'll probably want to stay for a while, reservations and classy clothes are highly advised.
Opening Hours: Tuesday to Saturday from 7 PM to 2 AM
Location: 235/13 Soi Sukhumvit 21, Khlong Toei Nuea, Watthana, Bangkok 10110
Honest Mistake Bar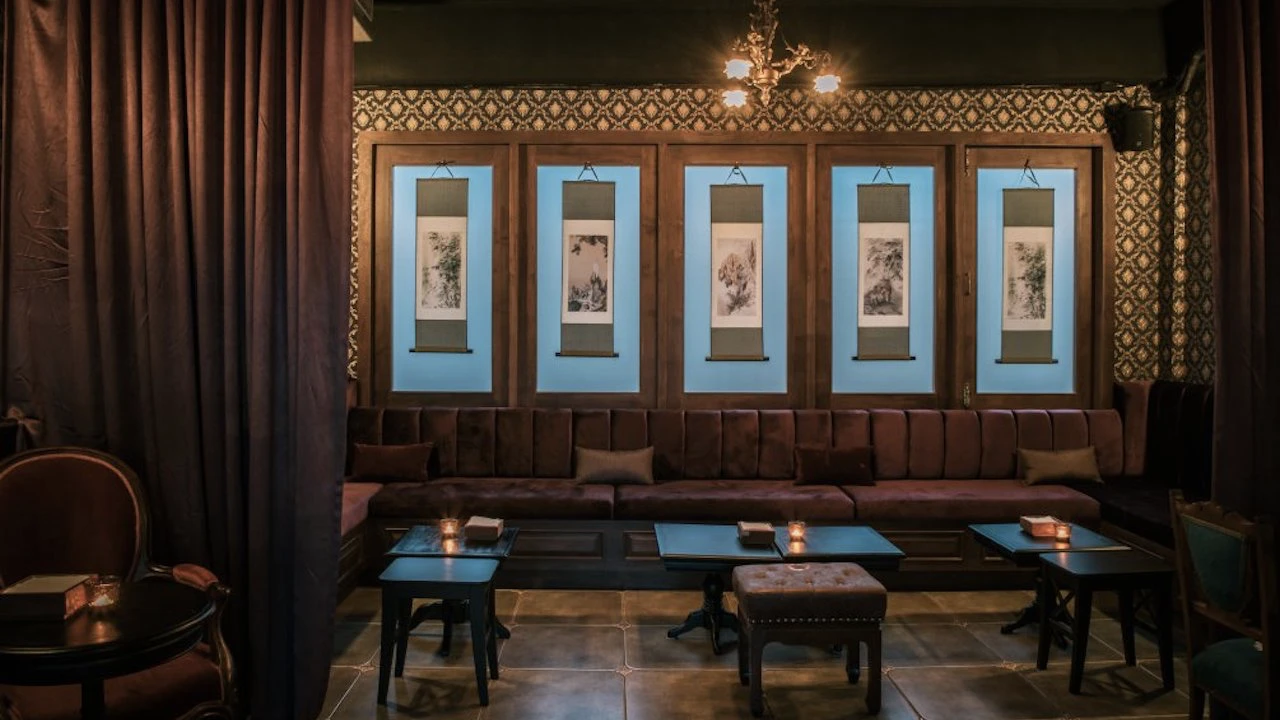 The Honest Mistake Bar is a themed cocktail bar in Bangkok.
It was inspired by the period between 1930 and 1940 when Chinese companies had to enter a world of triad influences.
This backdrop constitutes the central idea of that bar, influencing its appearance as a pawnshop "front" that conceals questionable operations.
The bar occupies the entire four-story building, with a different vibe on each floor.
A darkly lit pawnshop is located on the first story, while on the second floor; you can explore a model of a rundown neighborhood.
The main bar area, which doubles as a gambling den and a store for illegal products and drugs, is located on the third floor.
There you can watch bartenders make your cocktails on the room's large wooden bar counter.
The fourth floor, which is separated into two halves, comes next.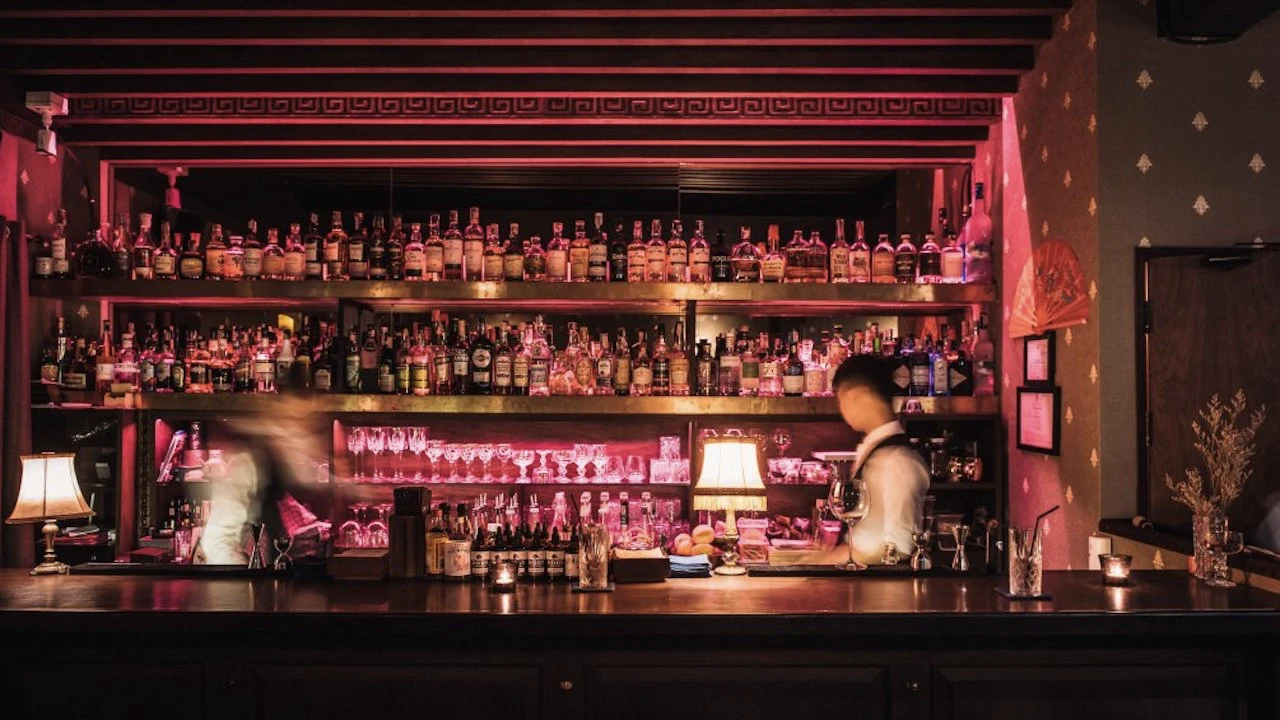 As would be expected of an underlings' quarters where they remain while watching over the boss, the outdoor deck is modestly equipped.
However, the interior is opulent and private, perfect for a gang boss's office.
Honest Mistake Bar proudly offers cocktails made with Chinese herbs as a foundation.
There are three categories to pick from: Sweet & Sour, flavored Gin & Tonic, an innovative take on the traditional gin & tonic, and Complex, which highlights the main spirit.
If you are looking for some of the best drinks in Bangkok then you cannot go wrong with checking out Honest Mistake Bar.
Opening Hours: Every day from 7 PM to 12 AM
Location: 488 Phahonyothin Rd, Samsen Nai, Phaya Thai, Bangkok 10400
Book A Table At One Of The Best Cocktail Bars In Bangkok
If you are interested in VIP bookings or organizing private events at any of these cocktail bars in Bangkok, you can contact us below for more information.
We can organize private events in almost any style of venue, from luxury rooftop bars in Bangkok to the best cigar bars and lounges in Bangkok.
FAQ
Which Cocktail Bars in Bangkok Are In Asia's Top 50 Best Bars List?
The cocktails bars in Bangkok that are in Asia's Top 50 Best Bars List are BKK Social Club (No. 10), Tropic City (No. 17), Vesper (No. 19), Asia Today (No. 43), and The Bamboo Bar (No. 46).
Which Cocktail Bars in Bangkok Are In The World's Top 50 Best Bars List?
No cocktail bar from Bangkok made it to the world's top 50 best bars list. But Tropic City (No. 62) and Bangkok Social Club (No. 90) made it to the top 100.
If you want to learn more about the best places to party in Bangkok, click here.