Sit down and relax while smoking a fine cigar and sipping a rare whisky.
Bangkok has a lot of incredible venues with beautiful decor and amazing service where you can buy and smoke some of the best cigars in the world.
For those who want to reward themselves with fine products, here are the top 8 best cigar bars and lounges in Bangkok.
Firefly Bar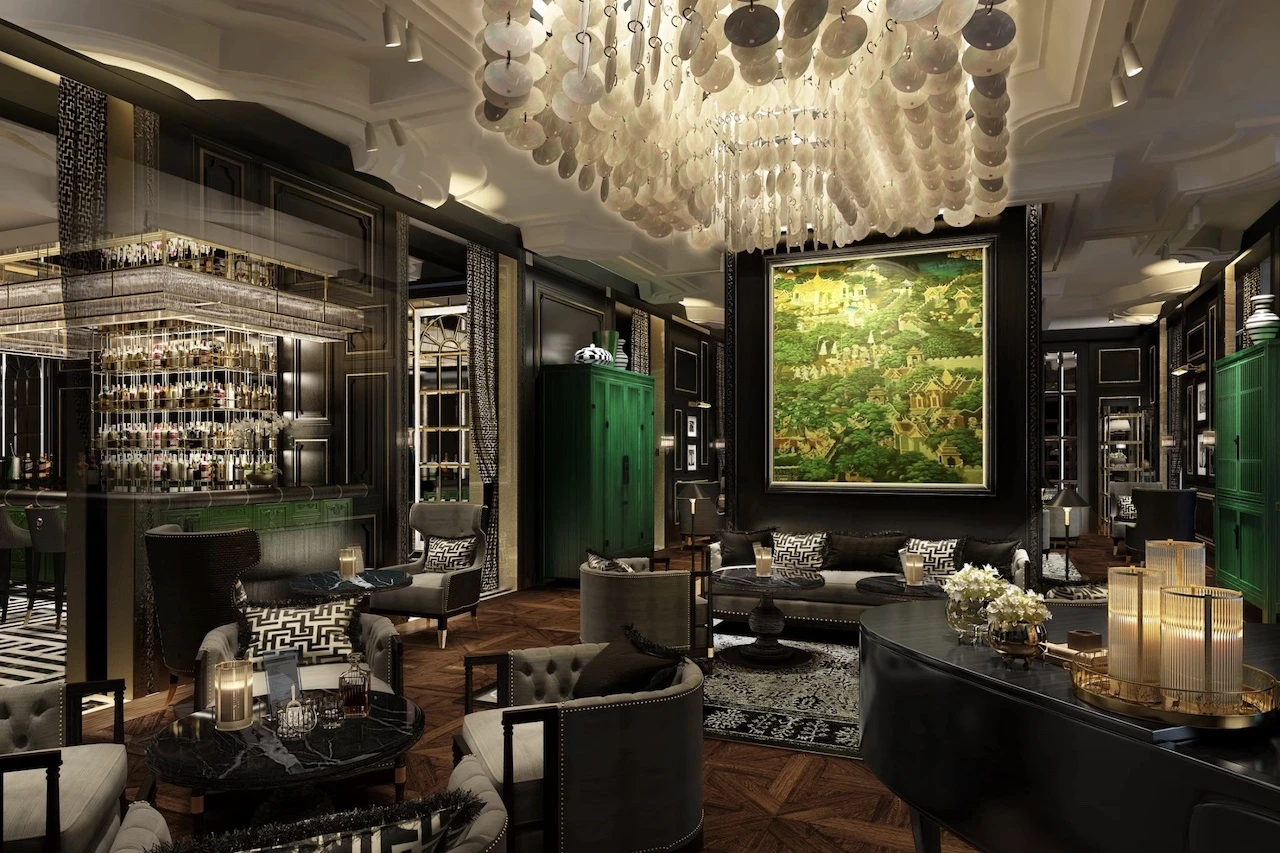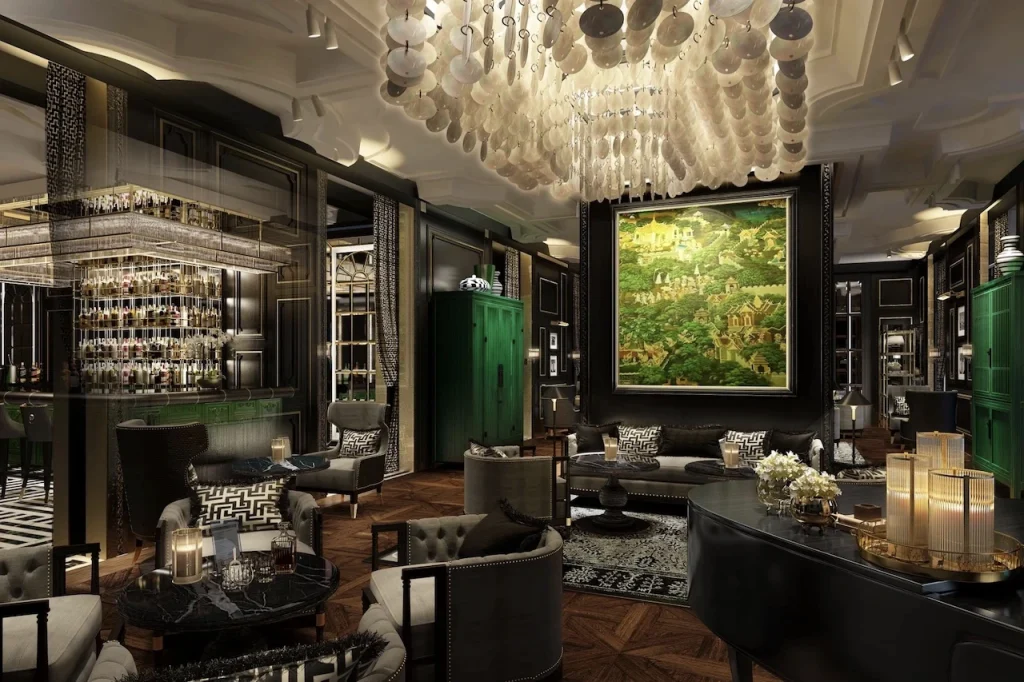 Head to the 9th floor of the beautiful 5-star hotel Sindhorn Kempinski in Bangkok to find the Firefly Bar.
Whether you want to enjoy a glass of fine wine, a glass of aged whisky, or some classic cocktails to pair with your cigar, Firefly Bar can offer you all of those.
With elegant chandeliers and dark wood walls, the authentic design brings a relaxing vibe for a quality moment at one of the best lounges in Bangkok.
Firefly Bar also offers both indoor and outdoor sitting.
You can choose to enjoy either some great wall art indoors or at their mesmerizing tropical garden outside.
To pick your cigar, walk to the back of the bar to their Casa Del Habano cigar parlor.
There you can find hundreds of fine cigars from all over the world.
Address: Firefly Bar, 496 Rotchanamin Alley, Pracha Uthit Rd, Wang Thonglang, Bangkok 10310
Cigarista at Sheraton Grande Sukhumvit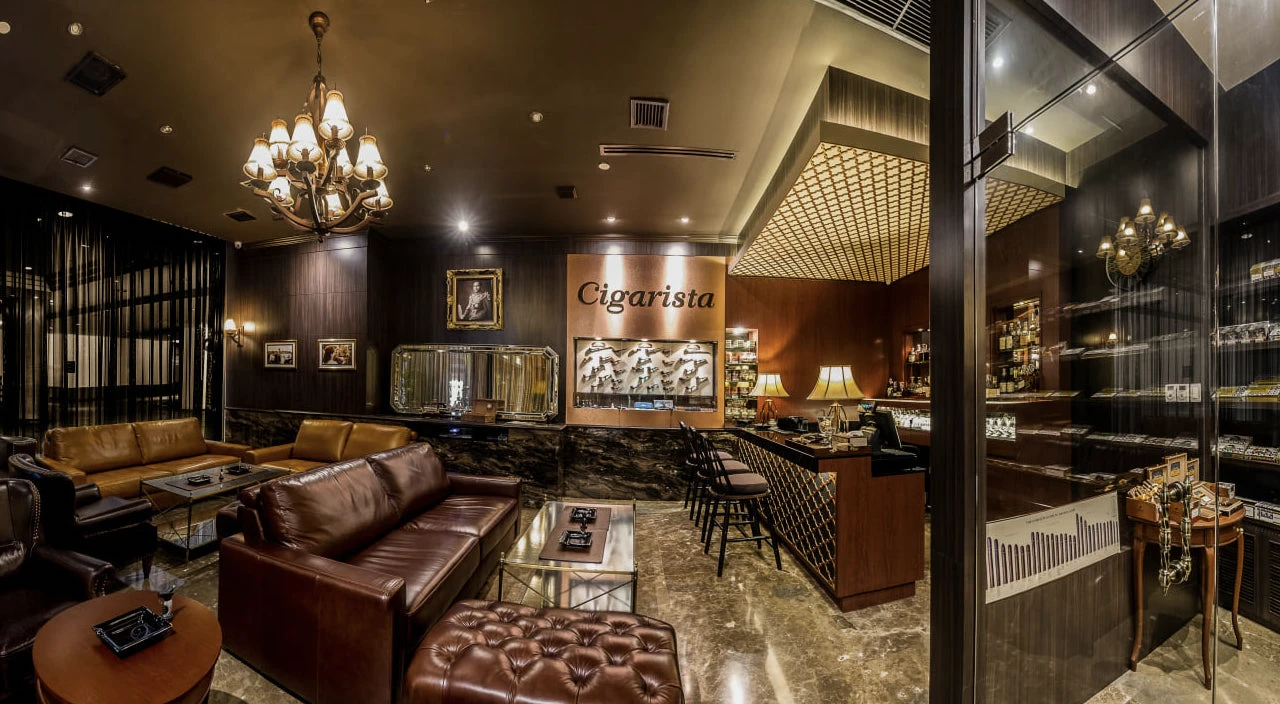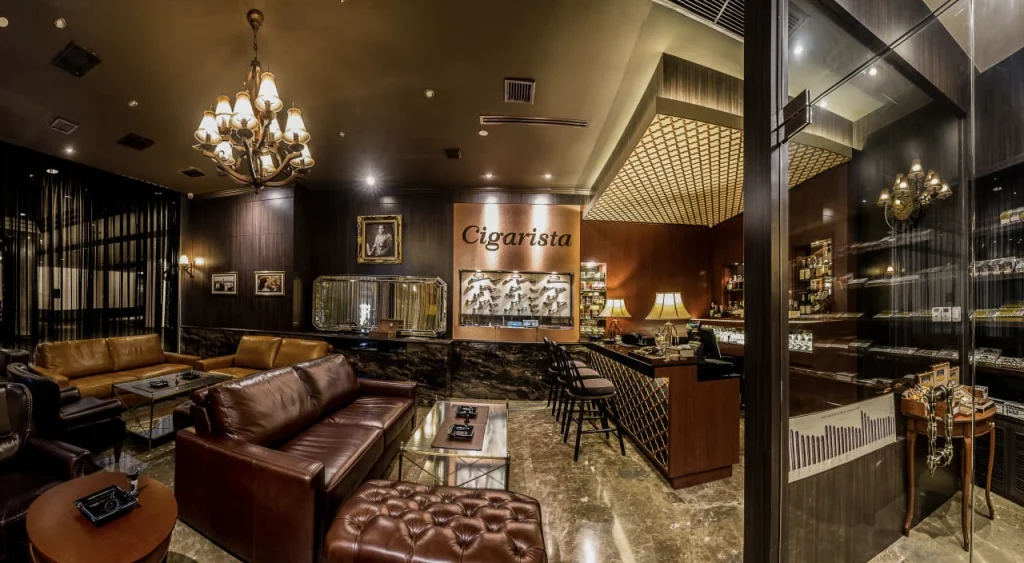 For true cigar lovers, Cigarista at Sheraton Grande Sukhumvit is not only one the best cigar lounges in Bangkok, but also one of the best cigar shops in the city.
With a large selection of cigars and cigar accessories, this place holds everything you need to take your experience to the next level.
At Cigarista you can find premium cigars from Cuba, Nicaragua, Mexico, or Belgium.
And all of them are kept in excellent condition thanks to their state-of-the-art humidor.
Although cigars are the main focus of this place, there are also plenty of whiskies to choose from at Cigarista to pair with your cigar.
Address: Sheraton Grande Sukhumvit, 250 Sukhumvit Road, Khlong Toei, Bangkok 10110
La Casa Del Habana at The Mandarin Oriental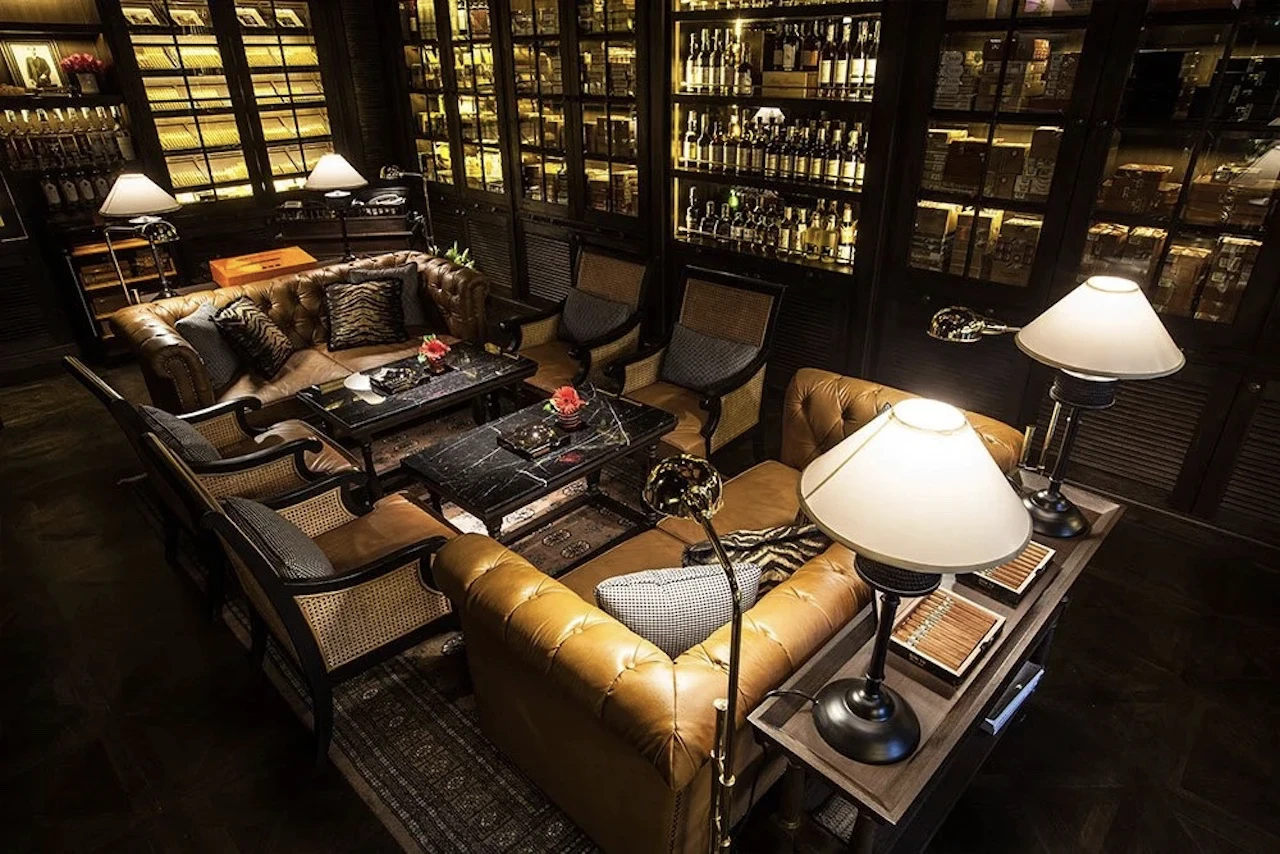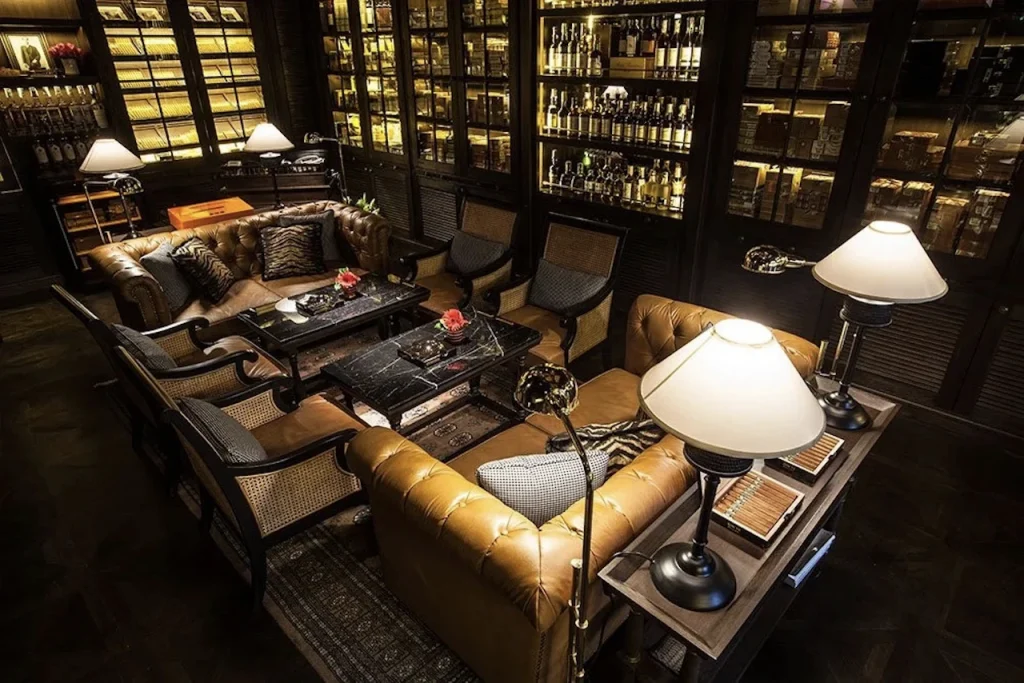 La Casa Del Habana at The Mandarin Oriental holds some of the most valuable cigars you could ever find.
This includes a large selection of Habanos cigars among many other popular Cuban cigars.
There are also some rare whiskies there.
But the main attraction is clearly the Bamboo bar next door.
Ranked as the 46th-best bar in Asia, their world-renowned mixologists will craft the perfect cocktail to pair with your cigar.
Address: Mandarin Oriental Bangkok, 48 Oriental Ave, Khwaeng Bang Rak, Bang Rak, Bangkok 10500
Cohiba Atmosphere Bangkok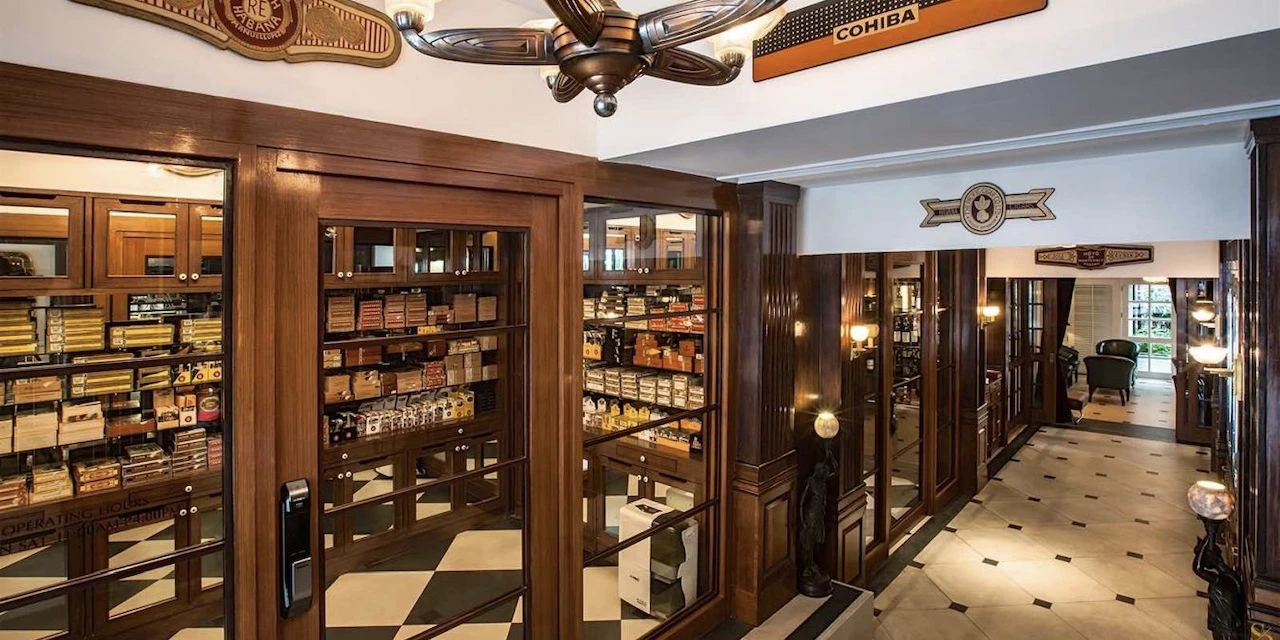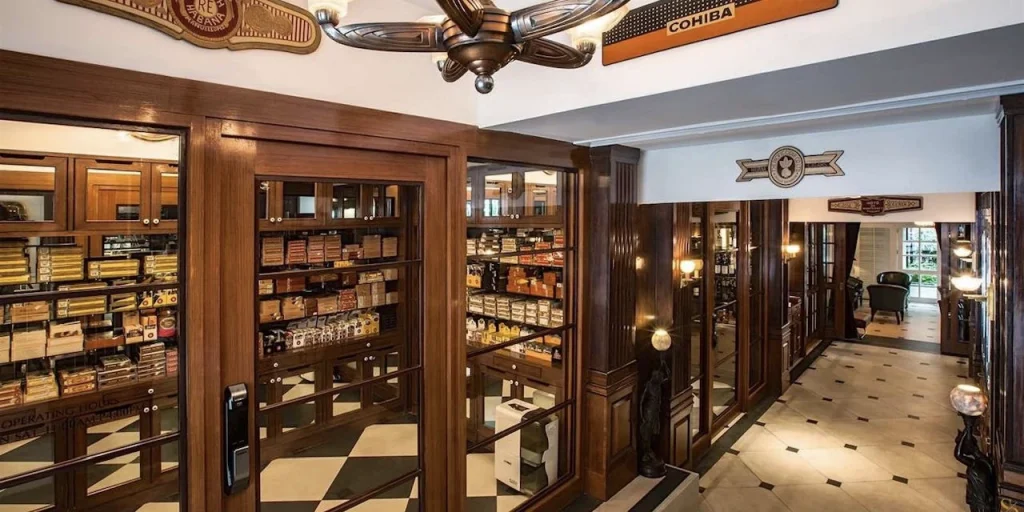 Cohiba Atmosphere is one of the most popular cigar shops in Bangkok.
You can find a selection of no less than 250 Cuban cigars here.
Buy a few cigars, or a box, and head to the upper floor to light one at the smoking lounge.
If pairing whiskies and cigars is your thing, Cohiba Atmosphere Bangkok is the perfect place for you.
It has over 300 bottles of fine whiskies, including over 200 options available by the glass.
No doubt it will take you more than one visit there to try them all.
Whether you go there for some rare whiskies or Cuban cigars, you will not be disappointed.
Address: 63 Soi Ruamrudee Community, Lumphini, Pathum Wan, Bangkok 10330
Cigar One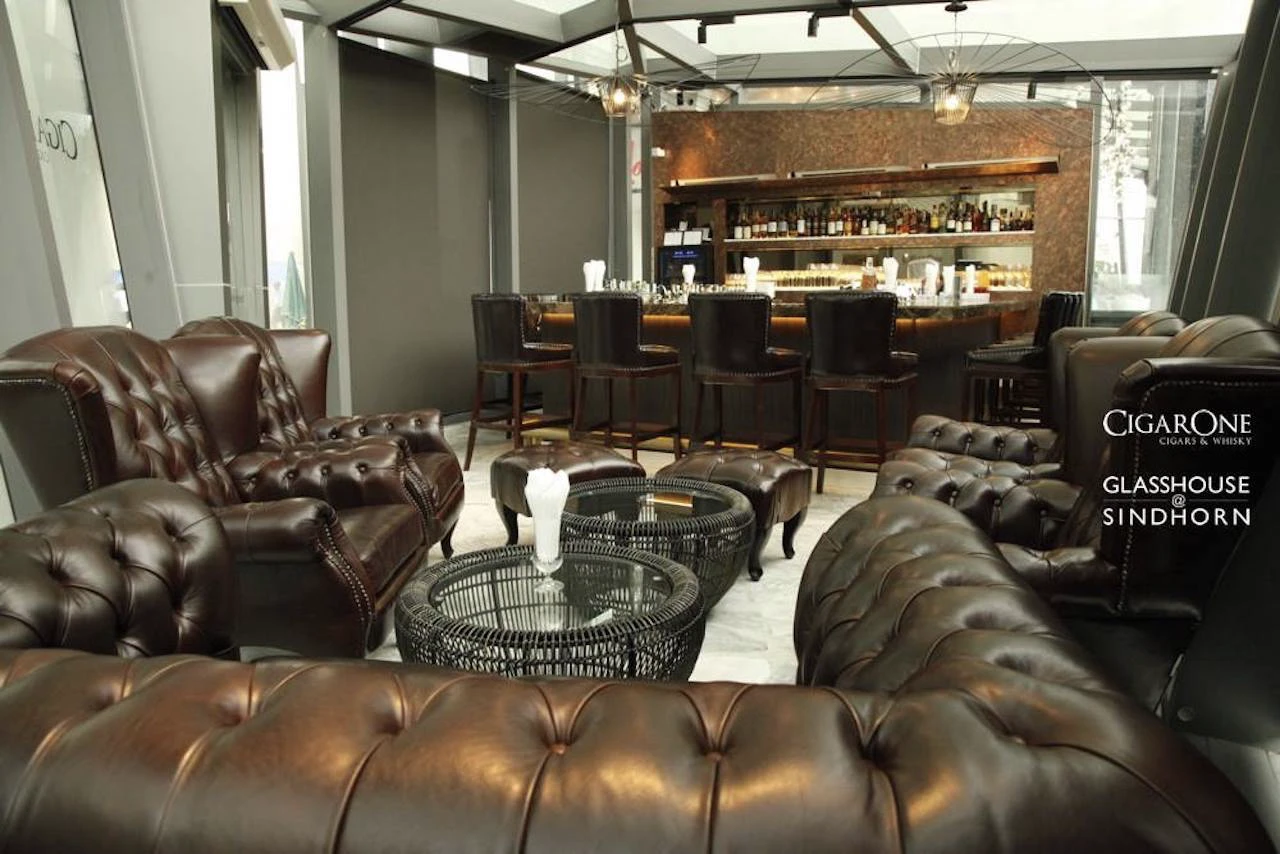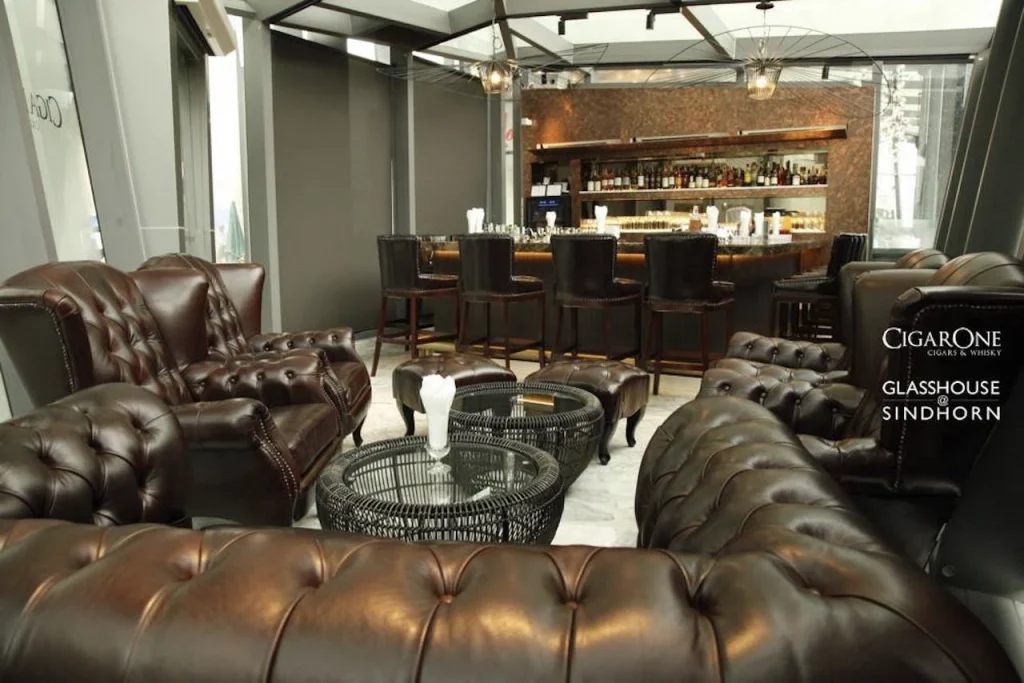 Cigar One is well-known among cigar enthusiasts in Thailand.
If you're looking for super rare cigars, Cigar One might be the only place to find them in Thailand.
Many popular Cuban cigar brands can be found here, including Cohiba Magicos, Davidoff Special R Tubos, and Romeo y Julieta Romeo de Luxe.
And you can count on their incredible cigar experts to help you find the perfect cigar for your taste.
Now if you decide to smoke there, you have to try their cocktails.
With a highly skilled bartender, Sompong Boonsiri, Cigar One offers special cocktails crafted for each customer according to their palate and favorite cigars.
What makes this lounge so unique are the many Thai-inspired cocktails.
So, with a unique cigar bar experience and incredible cocktails, this place is a must-visit in Bangkok.
Address: 131 Sindhorn Tower Lumphini, Pathum Wan, Bangkok 10330
Whisgars 23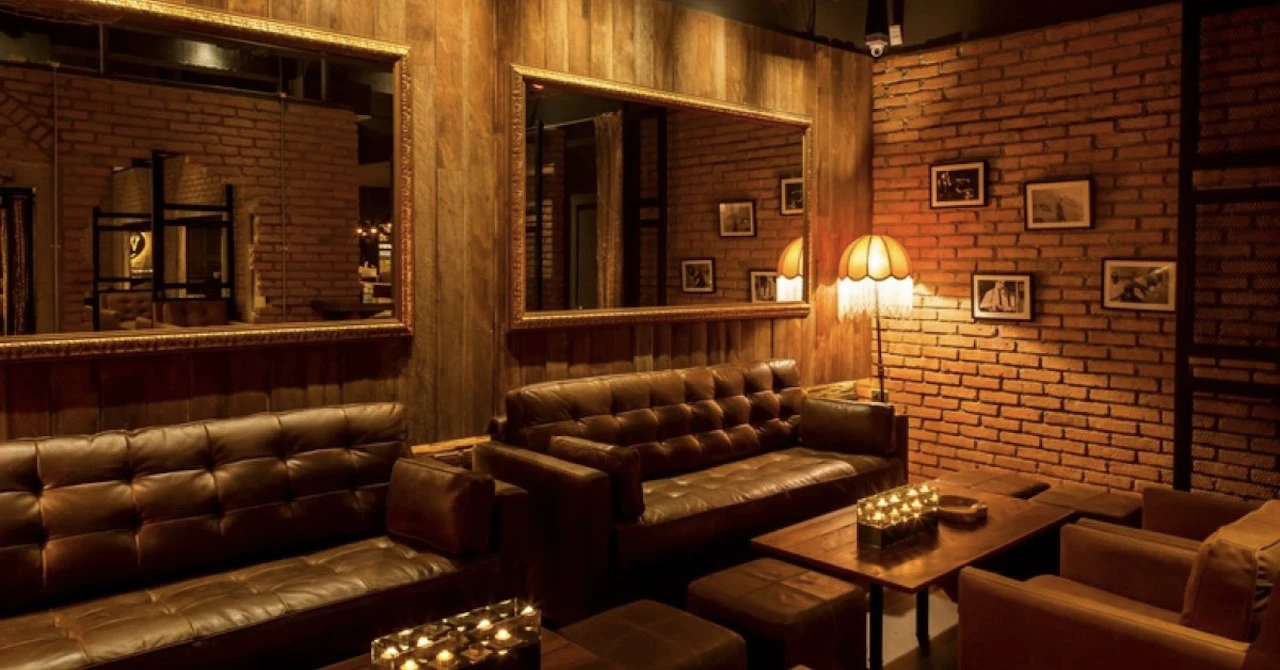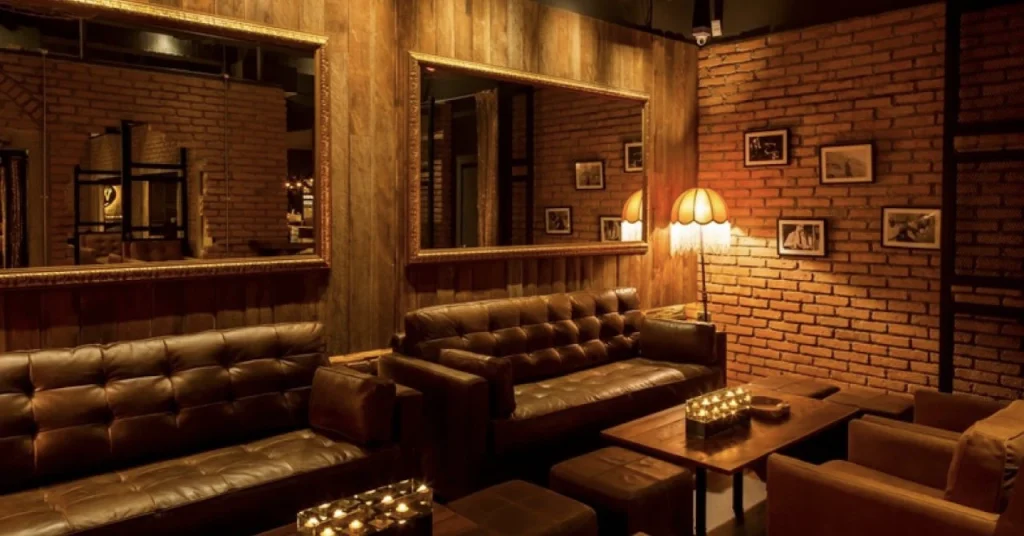 When it comes to selecting the finest products, you can count on Whisgars 23's team.
The whiskies and cigars there are carefully selected to provide only the best to customers.
Whisgars caters to both cigar experts and the curious who want to get into this world.
Their team is always there to help you pick the perfect cigar and recommend the whisky that goes perfectly with it.
If you're new to this world, try their cigar and whisky pairing set where the staff takes you on a journey to explore the different flavors this pairing offers.
For special cigars, they have more than what you can dream thanks to over 50 brands and 300 different cigars.
So, either you like the popular Cuban cigars or you want to give Nicaraguan cigars a try, you can find them all in Whisgars 23.
Whisgars 23 is a unique combination of a cigar club and a whisky bar that suits both the experts and the curious.
Address: 16 Soi Sukhumvit 23, Khlong Toei, Bangkok 10110
Duke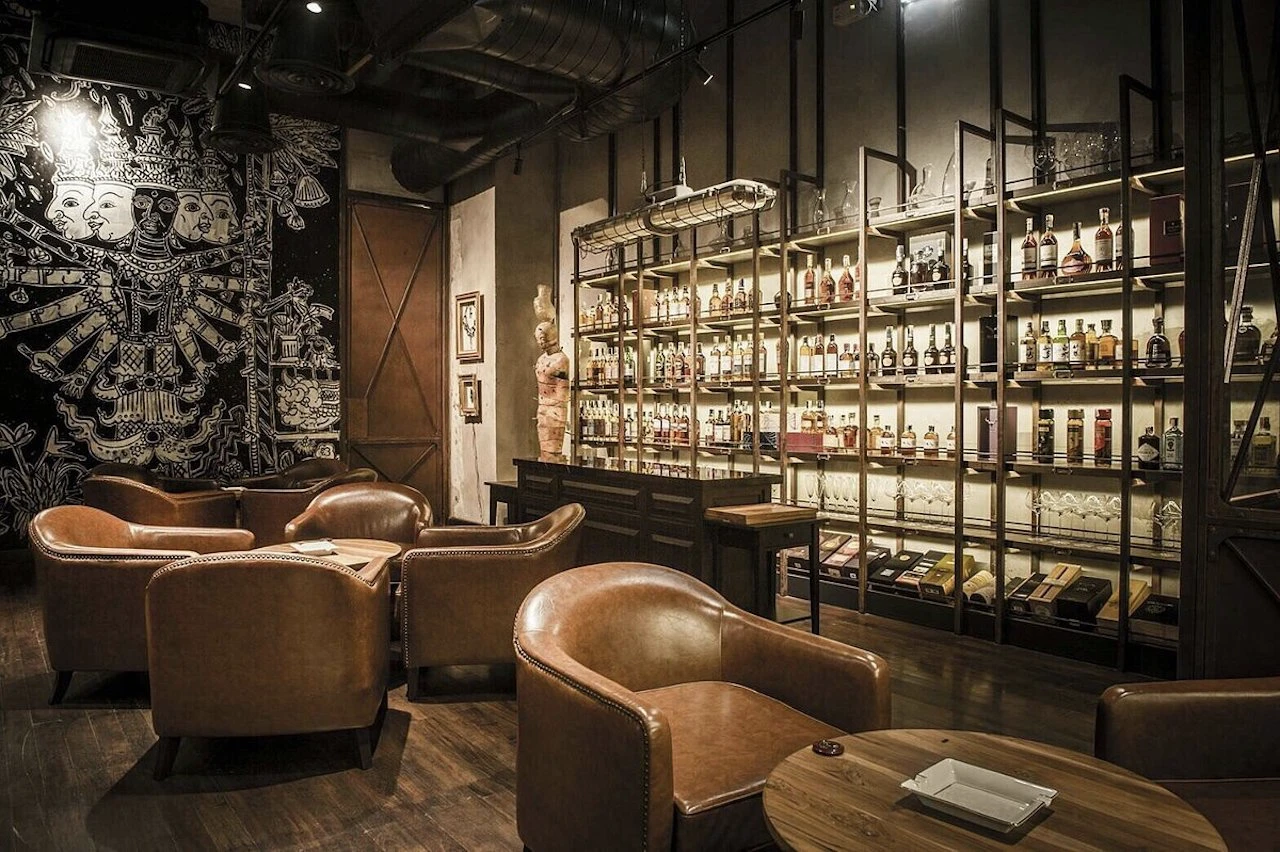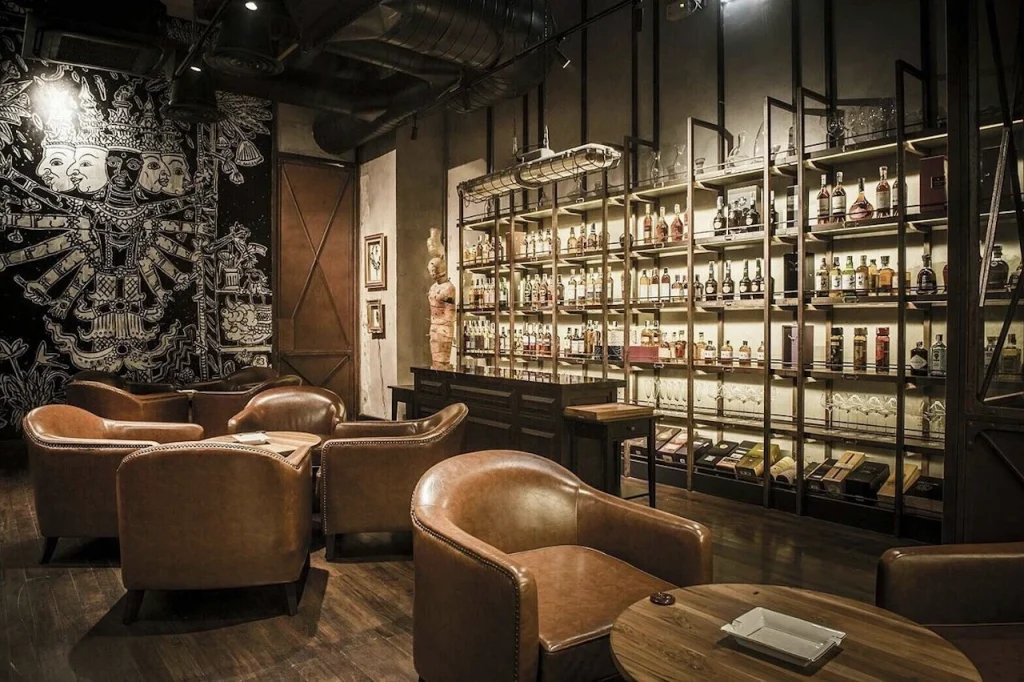 Duke is the most unique cigar lounge in Bangkok.
Because it is not only a cigar lounge but also an art gallery.
The bar's gallery is filled with a massive collection of contemporary art that transports you into a different world.
Duke is also furnished artistically with brown leather couches and a classic dark wooden bar that gives a homey feel.
And if privacy is your top priority, Duke offers two private rooms.
But private rooms can only be reserved if you're a member.
Having a membership here will give you access to not only the private rooms, but also private events, rare whiskies and cigars, and priority bookings to the lounge.
Once your membership activates, you can just get some drinks and cigars there, and the bill will be charged to your membership account.
Address: 1 st, Fl. Gaysorn Village, 999 Phloen Chit Rd, Pathum Wan, Bangkok 10330
Alex Cigar & Whisky Bar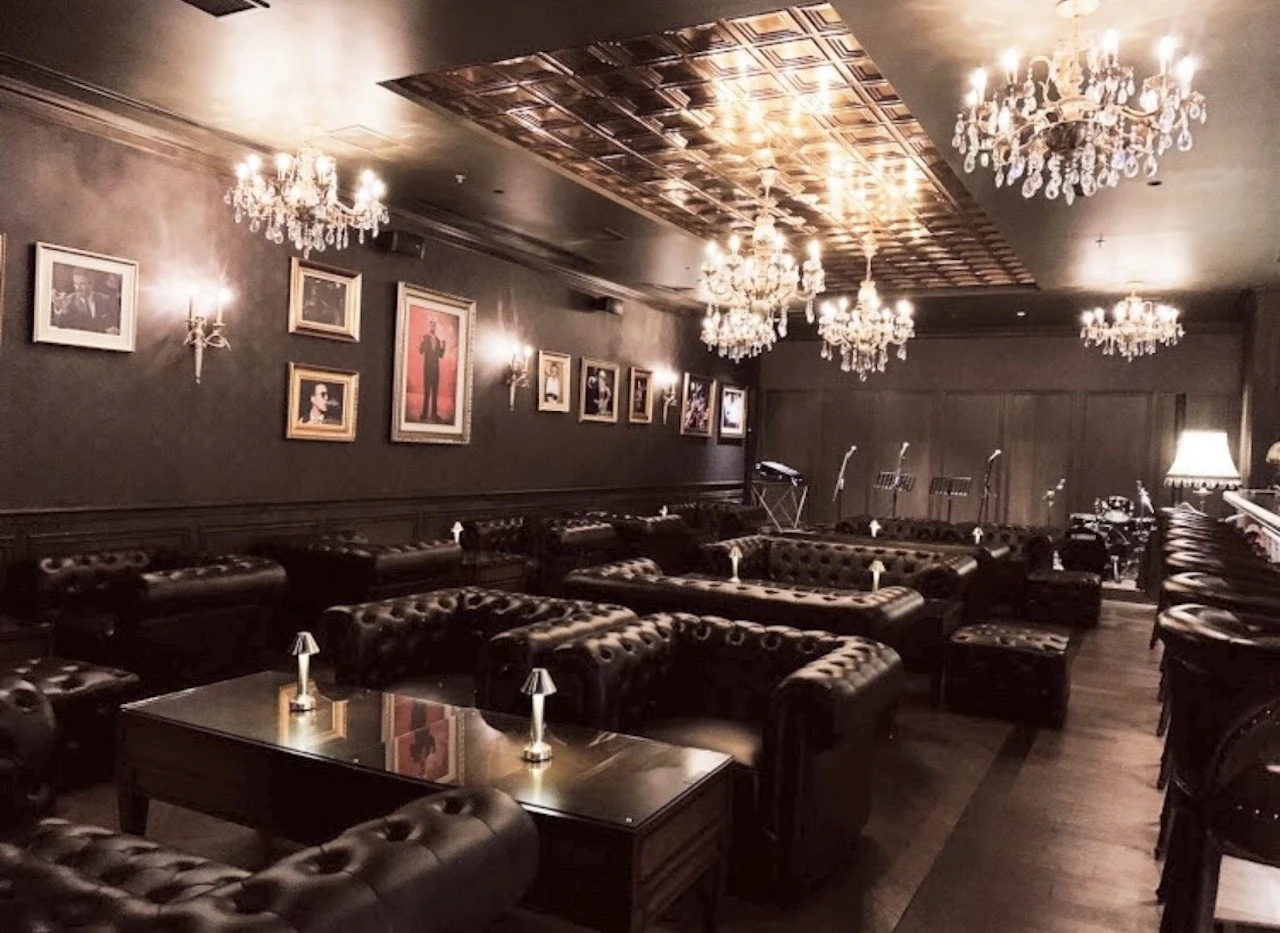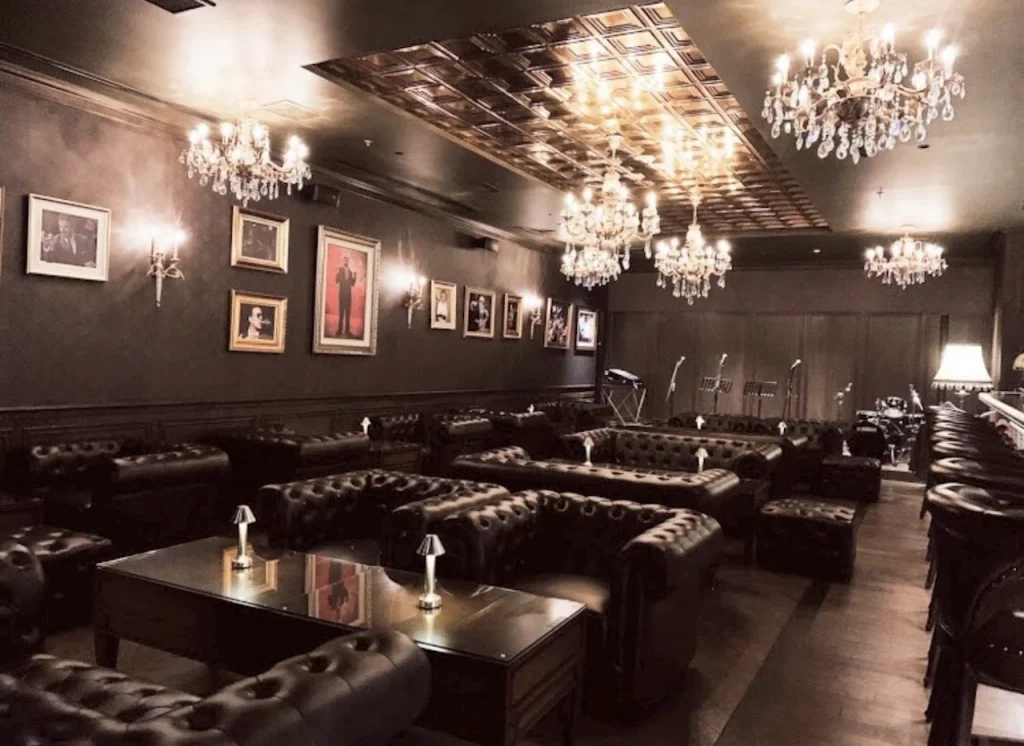 If you prefer to meet people around a good cigar, Alex Cigar is the perfect cigar bar for you.
Even though the bar is open to everyone, it's the members who get the most from it.
Alex has members-only events where cigar enthusiasts and VIPs meet.
There's a Cuban cigars party for cigar lovers and a red wine party for oenophiles.
Different private events, activities, and exclusive promotions can be accessed depending on the tiers of your membership.
If you decide to get their top-tier membership, you'd be able to get access to a private event where the elite members share their rare whiskies with other members.
These events are great to connect with people who have the same interests and build your network in Bangkok.
Address: Thong Lo 8 Alley, Khlong Tan Nuea, Watthana, Bangkok 10110
Where Else Can You Smoke Cigars In Bangkok?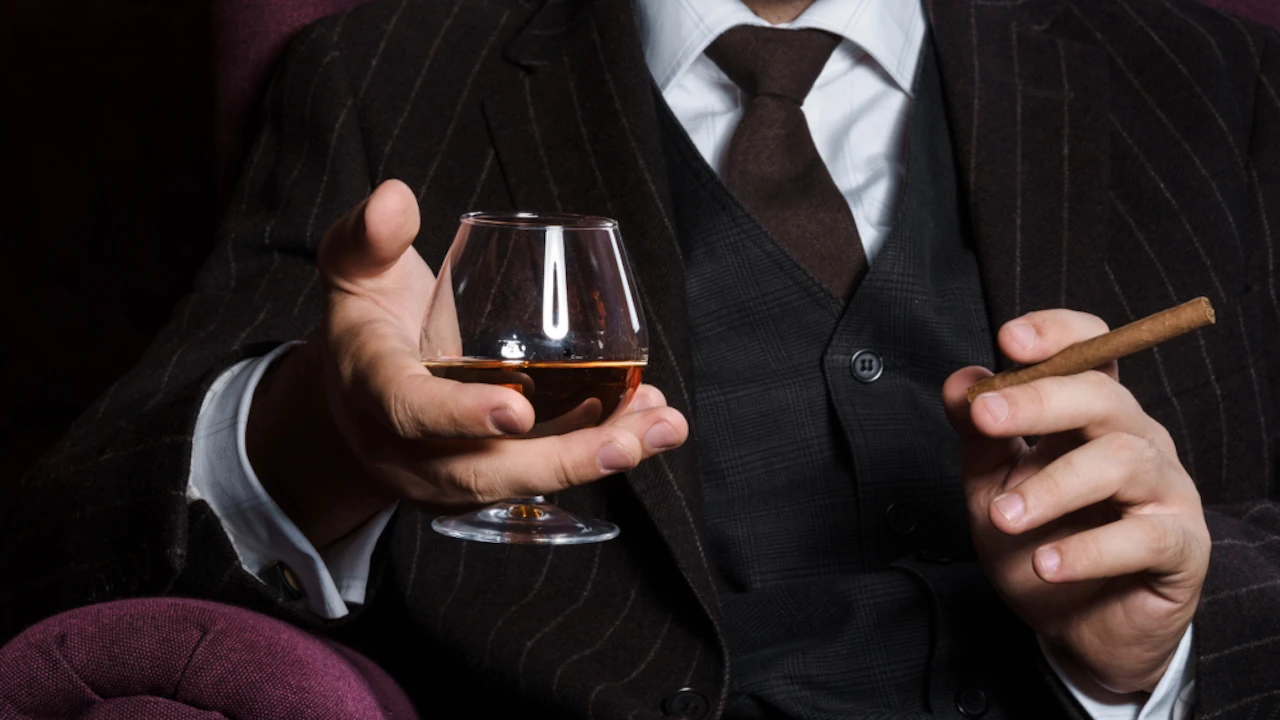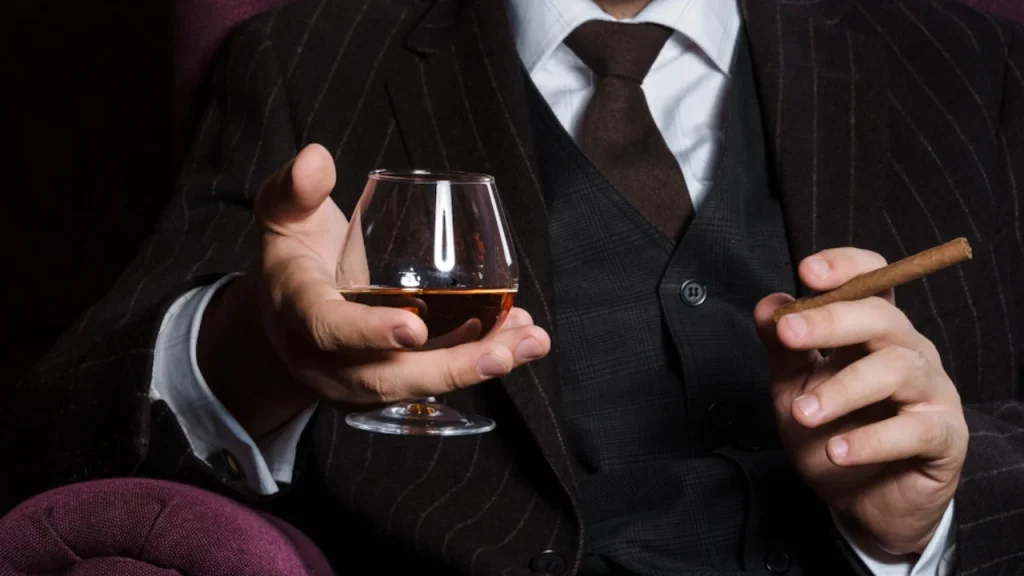 There are many other places where you can enjoy your favorite cigars in Bangkok.
Rooftop bars, VIP rooms at gentlemen's clubs, on the terrace of your presidential suite, or your private yacht.
A lot of cocktails bars in Bangkok like Havana Social or Abandoned Mansion sell cigars.
No matter what cigars you need, or where you want to enjoy them, our concierge is always here to help.
If you are interested in booking a table or a private room at any of these cigar bars and lounges in Bangkok.
Feel free to contact us and let our concierge service handle the booking for you.
FAQ
What Is The Most Exclusive Cigar Bar In Bangkok? 
The most exclusive cigar bar in Bangkok is Alex Cigar & Whisky Bar. They have private rooms and events there that are only accessible to members.
What Is The Best Place To Buy Cigars in Bangkok? 
The best place to buy cigars in Bangkok is Cigar One for its large selection of over 300 premium cigars.
What Are The Prices Of Cigars In Thailand?
The price of cigars in Thailand ranges between ฿280 and ฿4,000.
Explore the rest of Bangkok nightlife with VLS.
Here are the different types of venues our concierge recommends for a VIP party in Bangkok.
And while you're traveling in the Kingdom, don't forget to explore the vibrant Thai nightlife.