From the modern extravagance of city life down to the lavish luxury that the tropical paradise offers, Thailand offers world-class attractions and activities which attract travelers from all over the world– including celebrities like Russell Crowe, Zac Efron, and the Kardashian-Jenner family.
Make the most of your stay in the Land of Smiles and have an unparalleled experience that you won't get anywhere else.
In this post, our concierge shares the best luxury experiences in Thailand for maximum pleasure and enjoyment.
Take An Ultra-Luxury Boat Tour To Visit Thailand Rich History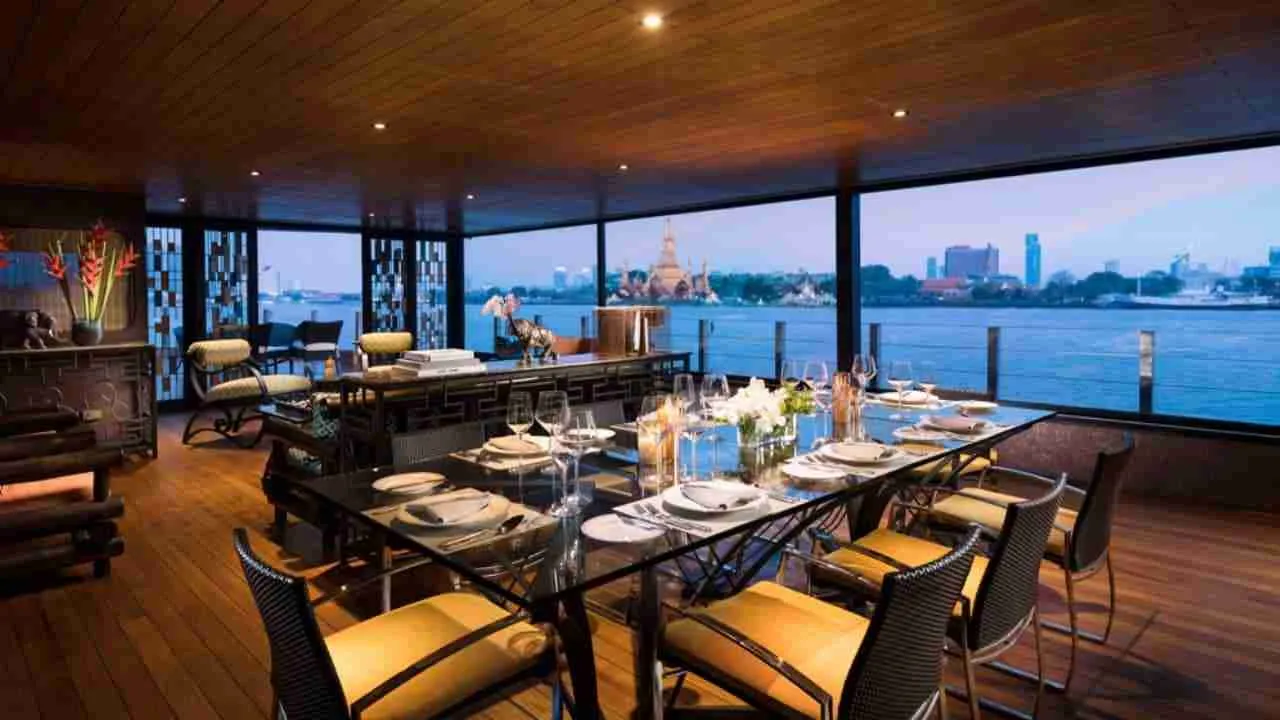 There are a lot of river cruises that will take you on tour along the famous Chao Phraya river.
However, the most upscale and one-of-a-kind among them should be on your bucket list.
It's the voyage between Bangkok and Ayutthaya, the ultimate boat ride you can take in Thailand.
Each corner of the boat taking you for the trip is beautiful.
It has outstanding ancient Thai decor and is complete with world-class cabins similar to 5-star luxury hotels.
The hospitality of this cruise is unmatched, too.
You'll find yourself in the hands of the warm staff ready to accommodate you with any request.
You can expect the following:
A fine dining experience with the best wines.
Royal afternoon tea delights
Sunset cocktails
Tour along Chao Phraya river and famous landmarks (Grand Palace, Ayutthaya, etc.)
Immersive activities (Muay Thai, daily ritual, etc.)
Ultimate relaxation (traditional massage, spa treatments, etc.)
… and more!
With a luxury cruise like this, you'll surely experience Bangkok and its surrounding in a grand spectacle.
Stay At A Presidential Suite In Bangkok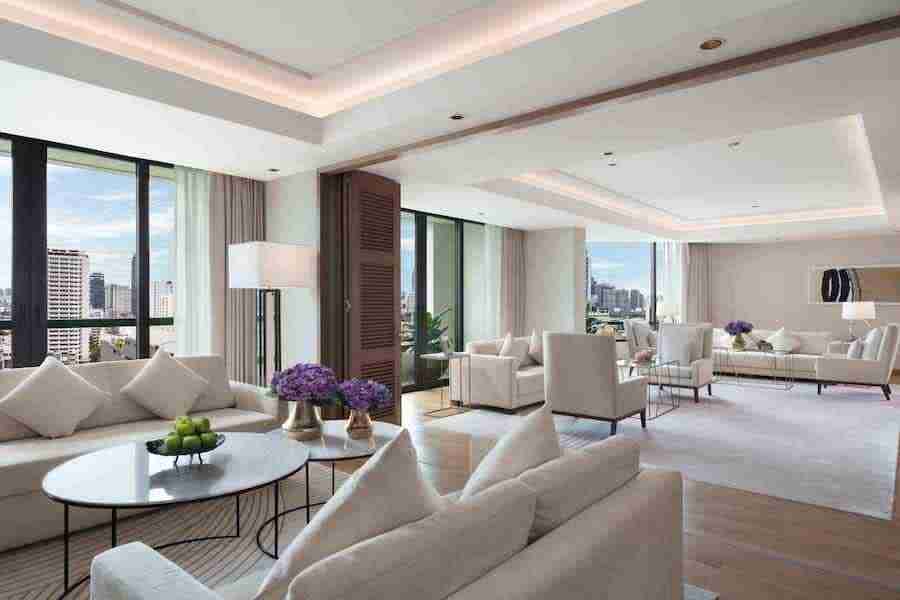 Booking a room at a world-class hotel will guarantee a pleasant experience, but if you want a luxe life, you have to go for the presidential suite.
These suites are unique in each hotel, especially since it's the most luxurious room they offer.
They are typically on the top floor to give the VIPs the best panoramic view.
Like this 381 sqm penthouse, you have everything you might need and want in one specialty suite.
Within the corners of the quarters, you have your private pool, mini theater room, indoor gym, spa room, fully-equipped kitchen, and more.
However, it's not just all about the facilities.
Well-trained, professional staff will treat you like royalty so you can expect world-class service.
As a guest at their presidential suite, you can have your butler and private chef access to VIP club lounges, receive complimentary welcome gifts, and many more benefits.
Contact us today to book the best presidential suite in Bangkok, or pick your favorite presidential suite from our top 8.
Drive Around Bangkok In A SuperCar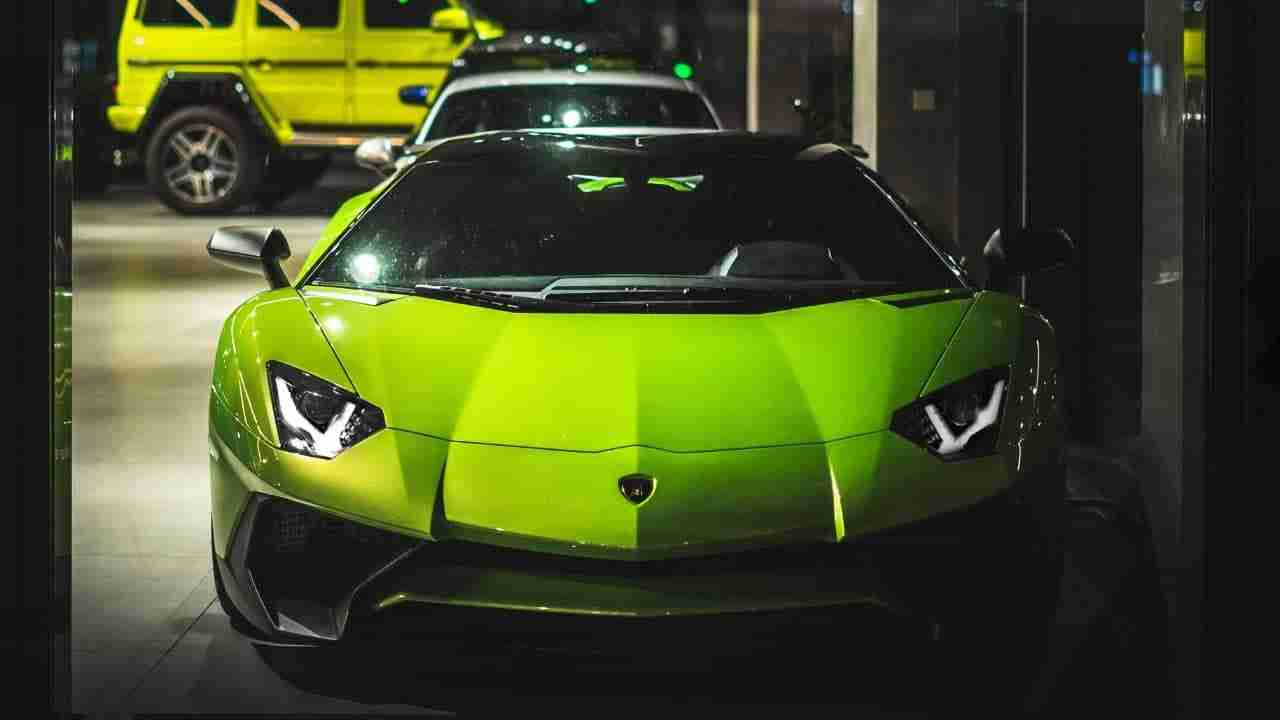 Bangkok has a lot to offer, from its historic landmarks to the lively nightspots.
Travel in style and drive around town in a supercar to make roaming around the city even more exciting.
Porsche, Ferrari, Lamborghini– you name it!
It's easy to rent a luxury car in Bangkok through VLS.
Get the best price possible and experience the Land of Smiles as you leave a dashing impression.
Wherever you go, you will amaze everyone with your ride– allowing you to attract the best and hottest people to go your way.
You'll see Bangkok differently if the right crowd surrounds you in bars, private events, and more.
Need a chauffeur?
You can also hire one if you plan all-out partying and drinking.
Dine At Michelin Star Restaurant in Bangkok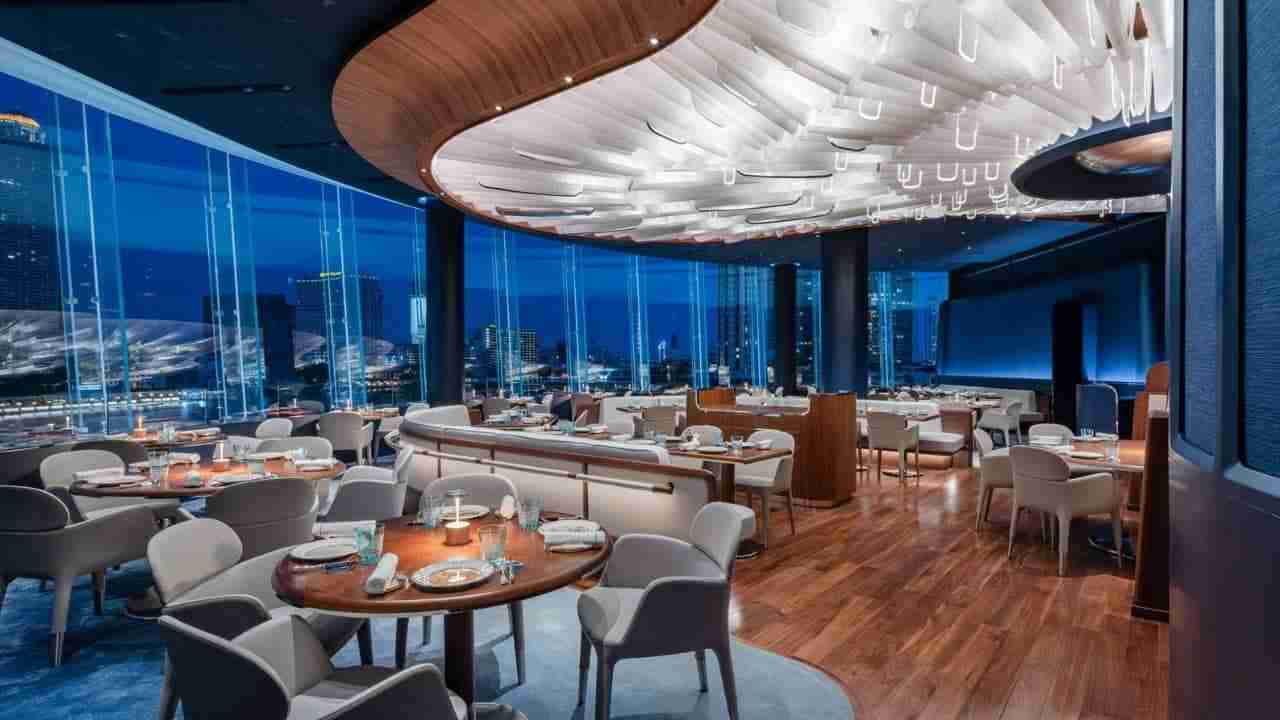 While local street food can be undeniably good, so are the restaurants.
There are numerous Michelin Star Restaurants in Bangkok.
It's best to try them while you're here.
This famous travel guide has recognized six restaurants with 2 Stars.
On the other hand, there are 22 restaurants awarded with 1 Star.
Chef's Table at the famous Lebua is one of the must-tries.
Apart from the breathtaking view, you'll be in awe at how they treat gastronomy as art.
With only 46 seats in the room, you'll be one of the lucky few to witness their dinner theater– an open kitchen right in the center where you can see how a local chef prepares the best local ingredients with incredible skill.
It's a unique experience.
You'll be able to interact with the chef and sommelier as you enjoy good company with great contemporary French dishes and wine.
Remember that Michelin Star Restaurants are always in demand, whether off or high peak.
Reserve with VLS to have guaranteed seating in these prestigious establishments.
Have A Private Pool Party at HYPE Pool Club with Thailand's Hottest Bikini Models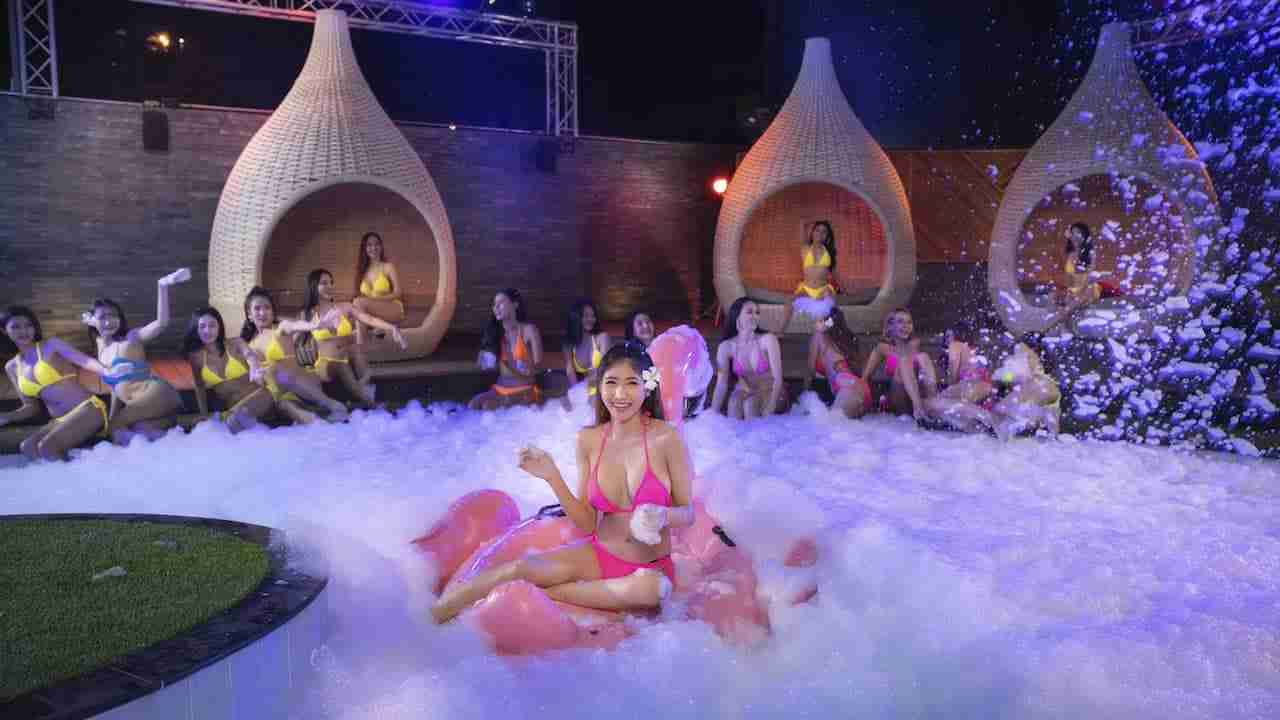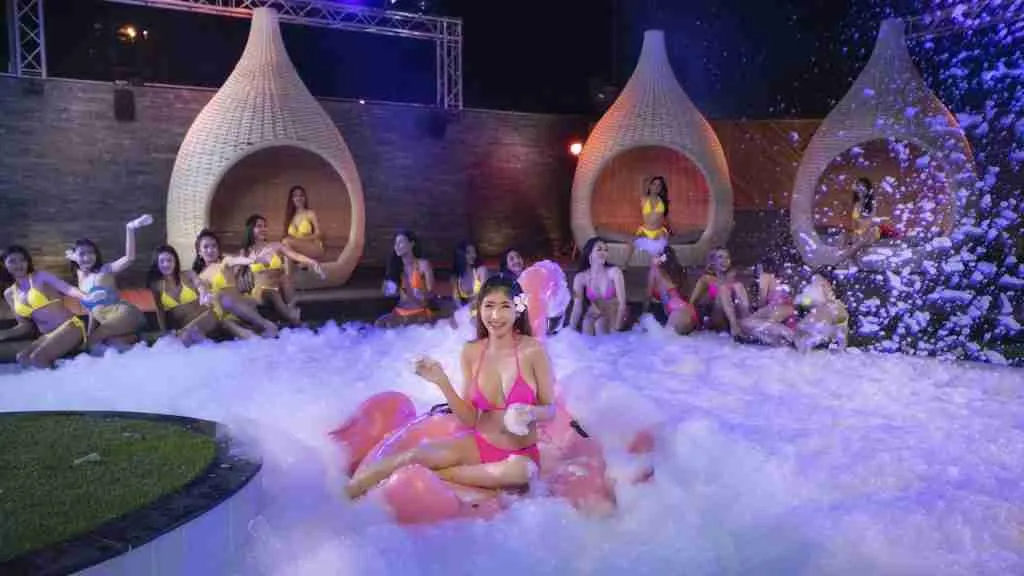 You've probably heard that pool parties in Thailand can be wild and exciting, but you've yet to experience pool parties at HYPE Pool Club.
We can guarantee you this pool club is one of the most to experience the best parties in Thailand.
With attention to detail and a strong network of suppliers, they know how to turn an ordinary event into one you will never forget.
They will create tailor-made party packages for you, depending on your specifications.
Regardless of how many attendees there are and what performances you want to see there, HYPE Pool Club and VLS can be your one-way ticket to sin paradise.
Are you thinking of sipping the finest cocktails in a pool beside Thailand's hottest bikini models?
Say no more.
In no time, you'll be partying with the beautiful ladies of your choice and ready to make your fantasies come true.
If there's a time to be creative, now is the best time.
Watch Movies At A Luxury Cinema in Bangkok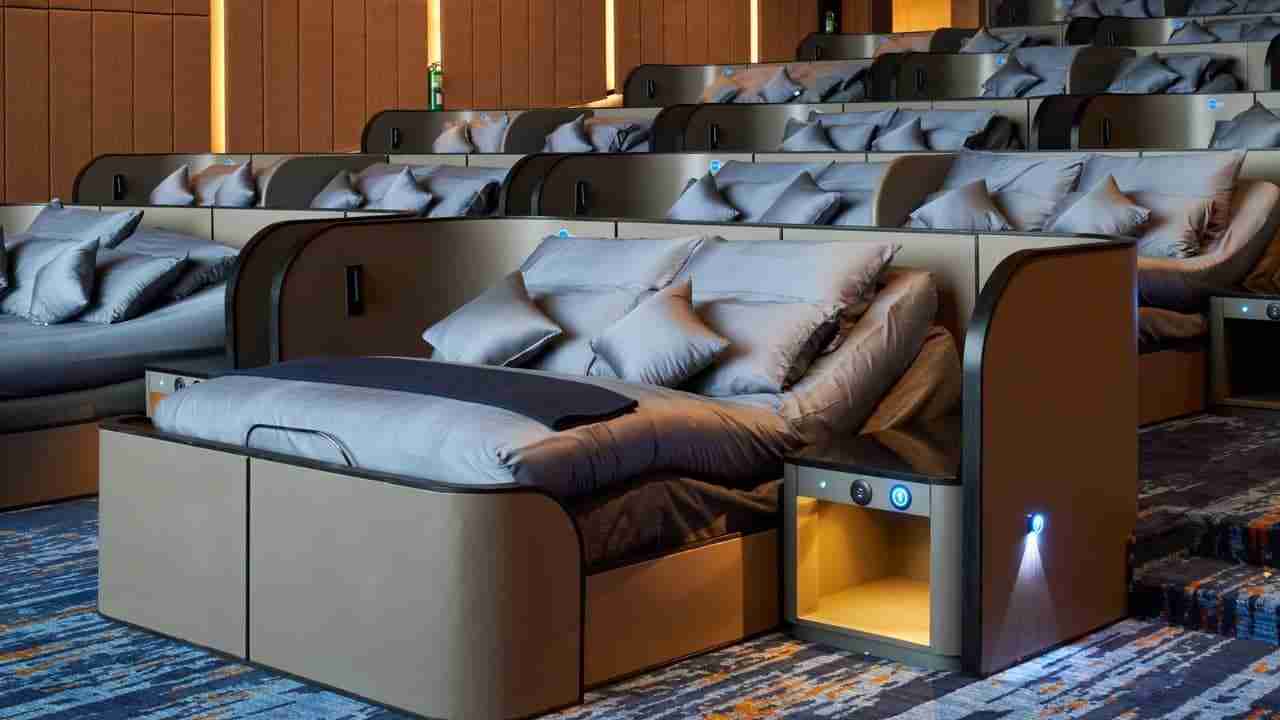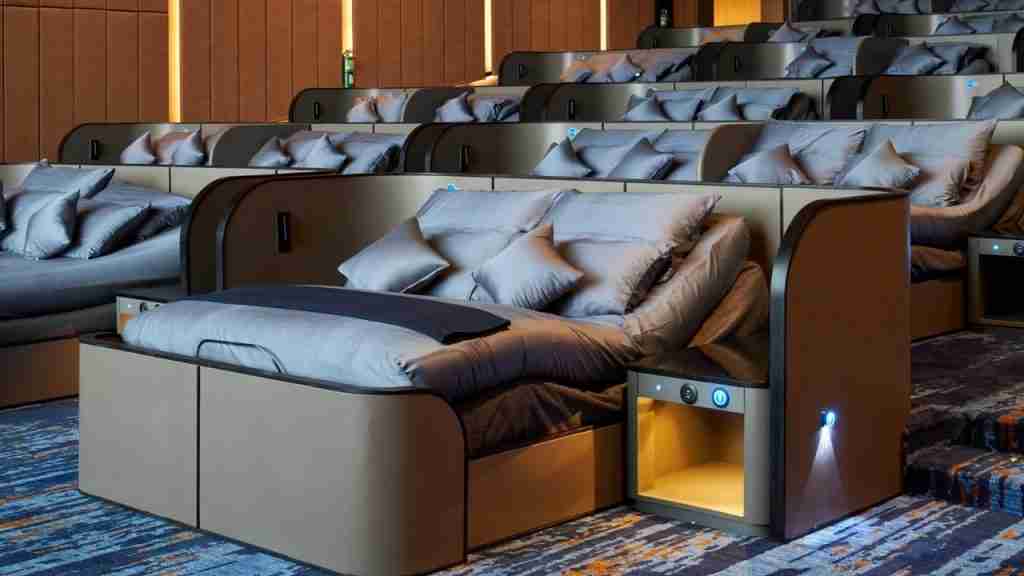 There are many places in Bangkok where you can shop for high-end brands like Louis Vuitton, Cartier, and Gucci in the city's premium malls, such as Emquartier and Iconsiam.
After a long day shopping, you can catch the latest Hollywood blockbusters in one of these super VIP movie theaters and never miss a beat.
These are not your ordinary cinemas.
They either have highly-adjustable lazy boys or a couple of sofas with pillows and blankets.
It is a comfortable and great way to spend intimate time with your date or loved one.
Amazingly, some cinemas also serve food and drinks directly to your seat.
With a press of a button, you can quickly call for service to get you food and refreshments without missing any scenes from the movie.
You'll be surprised that some VIP theaters serve alcohol like cocktails and beers.
Who says spending time at the mall couldn't be fun?
Contact VLS to know the movie schedule and reserve seats for you.
Rent A Private Island Around Phuket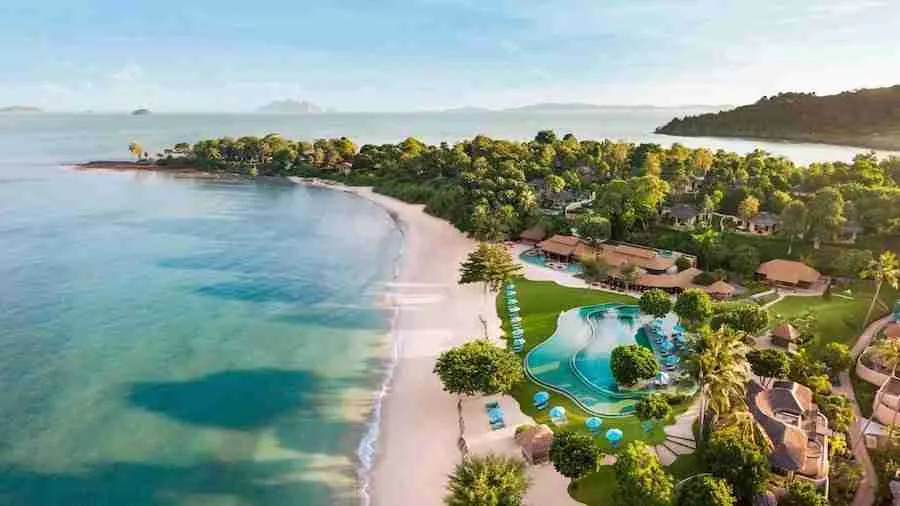 Yes. You read that right.
You can rent a private island in Thailand.
Phuket is known to have one of the most beautiful islands in the country, and you have access to rent it all for yourselves.
Whether you want a beachside villa or a mansion sitting atop a mountain, you have countless options to customize your paradise.
Wake up to the beauty of the Andaman Sea right in front of you and spend days living the life that others can only dream abo
You can throw a big party on these islands for yourself and your friends.
You can also organize a romantic getaway for you and your partner.
Whatever you decide on, you can count on VLS to create a unique package just for you.
VLS can arrange any special requests to make your stay on the island as extravagant and convenient as possible, including:
Transportation (land, water, and air)
Reservations and bookings
Catering (a la carte or buffet)
Events management
Security management
Entertainment add-ons (bikini models, DJs, performers, etc.)
… and more!
Everything depends entirely on you.
Create a picture-perfect adventure depending on your budget and availability today.
Explore the Andaman Sea aboard the Ocean Emerald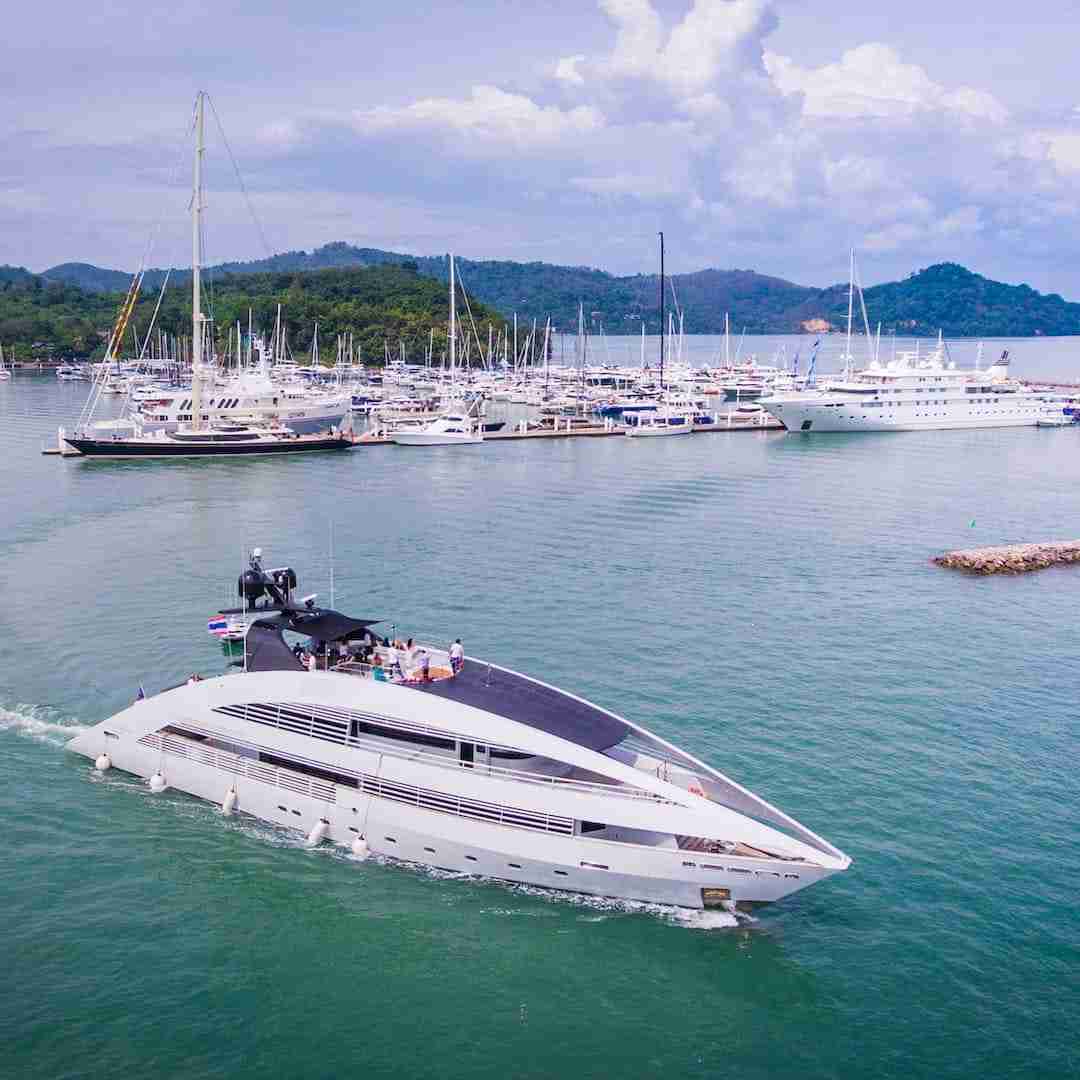 Have the ultimate yacht experience with Ocean Emerald superyacht charters and have the adventure of a lifetime as you travel across the continents in redefined luxury.
Avant-garde Design
The famous Cassina and Schiffini designed this magnificent superyacht.
A sophisticated spiral glass staircase also leads to the upper deck and Sky Lounge.
There you'll see the interior accented by soft furnishings with the relaxing color palette of the ocean.
Facilities and Amenities
Everything on Ocean Emerald has "modern comfort" in mind.
They have exclusive suites, which are spacious and complete with everything you need– similar to a 5-star hotel!
You can also expect to see a swimming platform, gym, indoor theater, and jacuzzi onboard!
If you're up for a thrill, feel free to use the Sea-Doo Jet Boat, Sea-Doo Jet Ski, kayak board, paddle board, snorkeling sets, and towable inflatables.
Hungry? Their international cuisine will hit the spot.
They use only the finest ingredients across the world– giving you the best of the best in every country.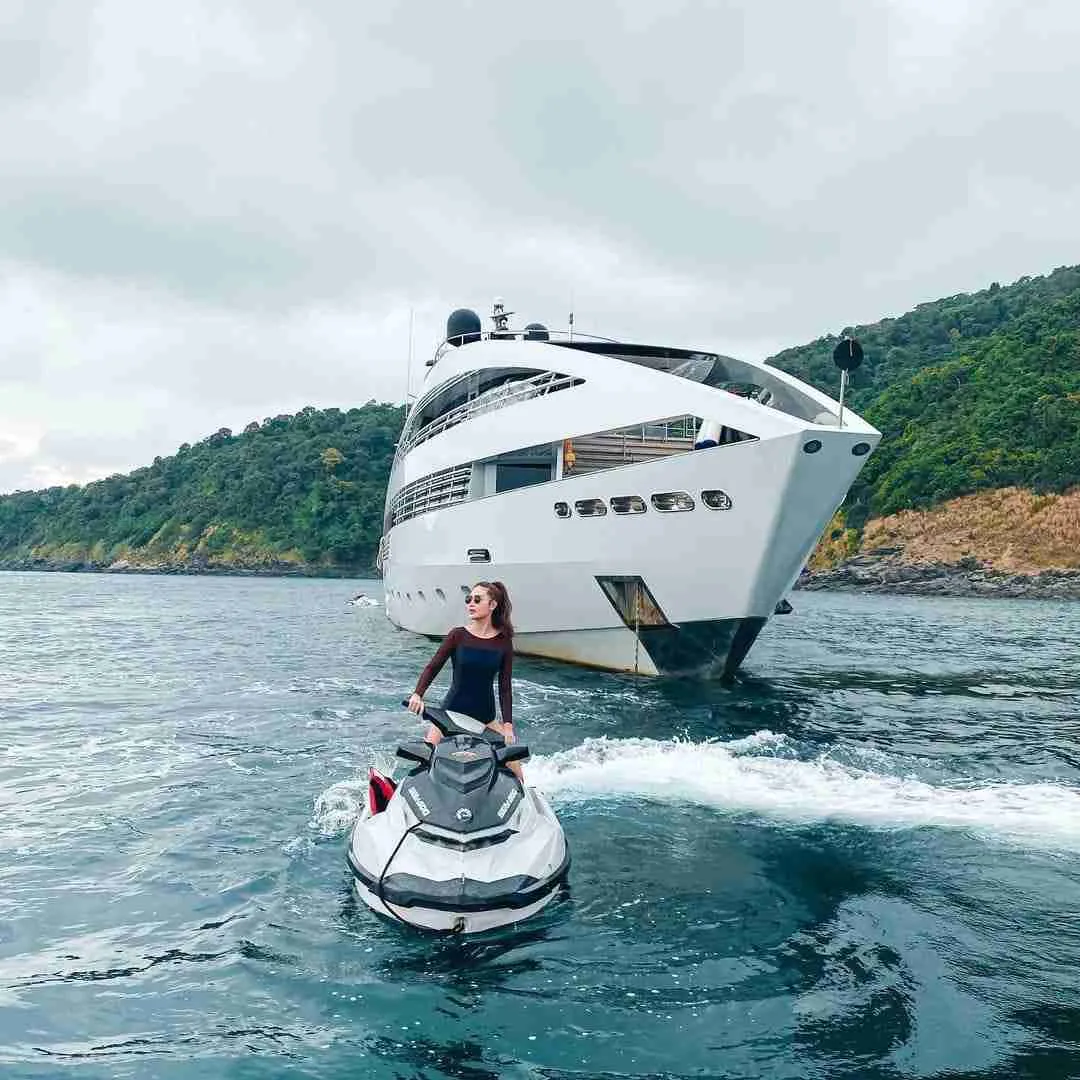 Flexible Travel Routes
It's possible to stay one week on the Ocean Emerald.
With their flexible travel routes, you can visit islands and tour the following countries:
Thailand (in islands such as Koh Samui, Koh Chang, Koh Pangan, Phuket, etc.)
Malaysia
Cambodia
Singapore
Vietnam
Indonesia
Hong Kong
Myanmar
Hainan
Indeed, one of the most luxurious experiences you can do in Thailand and beyond.
Have a Private Party With Friends On A Luxury Yacht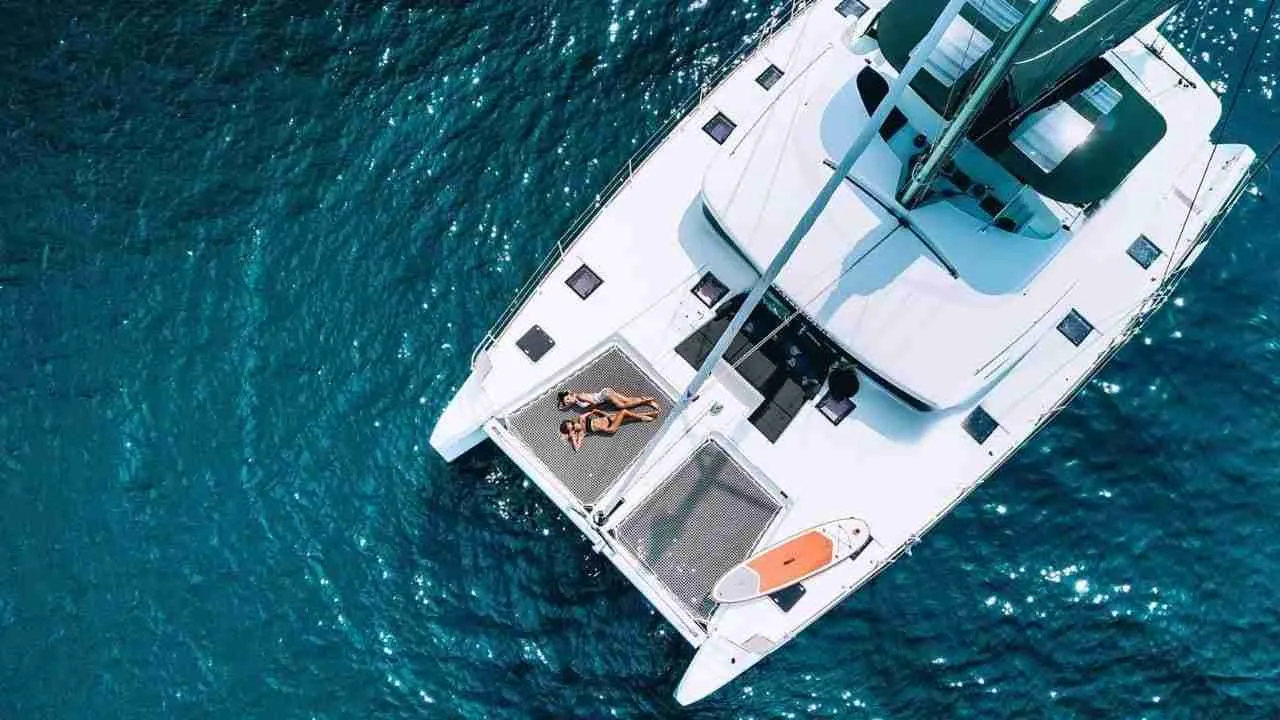 As a choice, you can also host a private party with your company on a luxury yacht catamaran in Pattaya.
Pattaya is famous for its red-light district, but it levels up the fun and excitement of a boat party.
Have an exclusive and invite-only event in this high-end charter.
Discover tropical islands like Koh Pai, Koh Manvichai, Koh Kram Noi, and more as you dance to the beat until sunset.
You can also do activities with your friends for a memorable trip.
If you haven't tried jet boarding, this is a sign to do so.
This watersport uses only the highest quality electric surfboard to ensure safety and maximum enjoyment.
It's a great way to feel the rush and make your yacht party in Pattaya one-of-a-kind.
If you don't know how to, VLS can also help you hire a personal instructor to guide you along the way.
Relax In The Mountains Of Khao Yai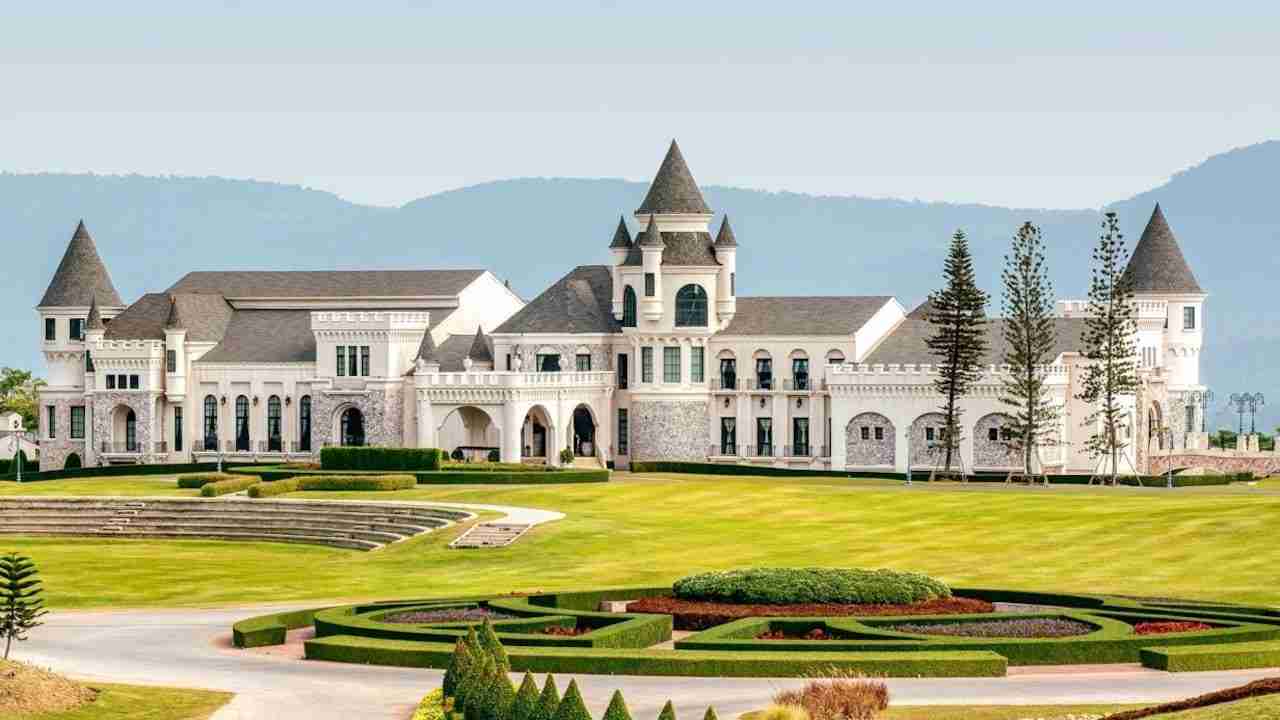 Khao Yai is one of the famous hillside provinces in Thailand that's just 2 hours away from Bangkok.
Here, you'll find quiet and secluded resorts on top of mountains, giving you glorious views of nature and the golden sun.
This place is ideal for a romantic rendezvous or a relaxing trip.
There are many resorts in Thailand and Khao Yai, but going to a high-end one is what you should do.
You can find hotels that look like a chateau in France with wide enclosures set in an outlying area.
They even have a pool villa that has five rooms in total.
Spanning 250 sqm, this room is perfect for those looking for a fancy retreat.
The interior is stylish yet suits the green environment well.
You walk up to the pool area and immediately see the peaceful horizon as you breathe fresh mountain air.
Book with VLS to guarantee a pool villa or 5-star stay in Khao Yai.
Pamper Your Body At One Of Thailand's Ultra Luxury Spa Retreats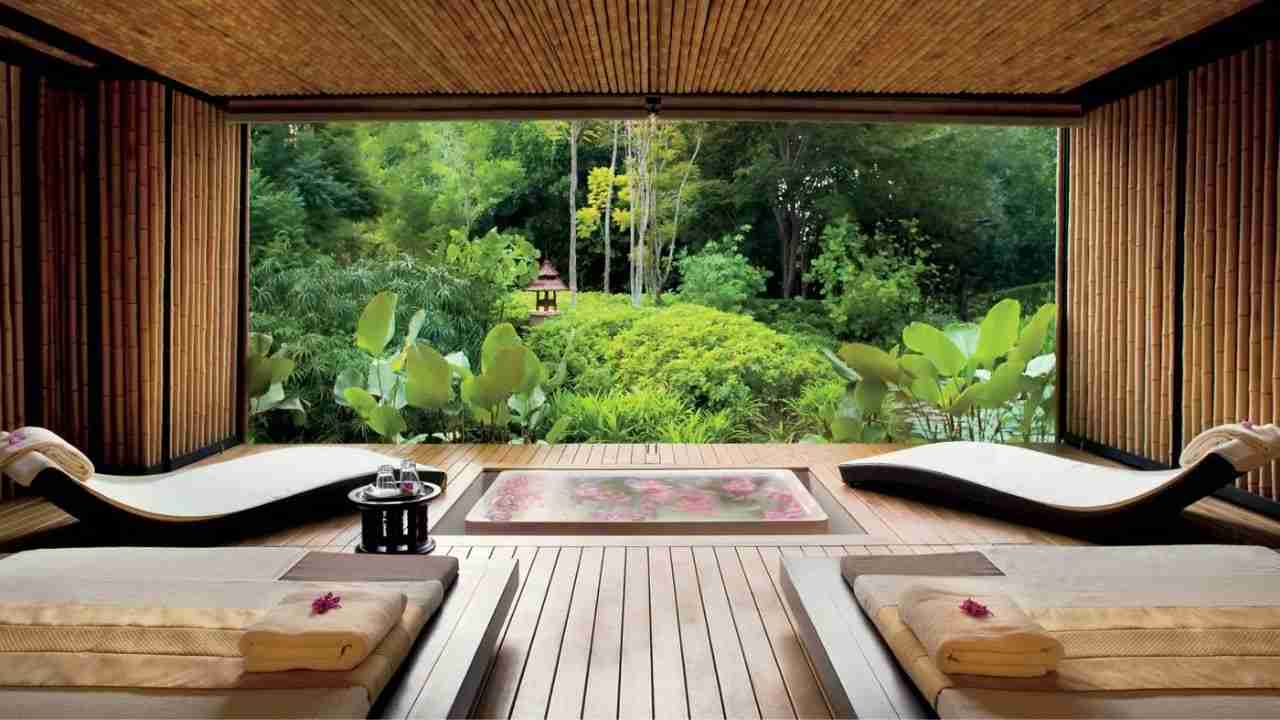 Don't forget the spa and wellness centers in Thailand.
Thai massage became a worldwide technique for a good reason!
Experience the traditional Thai massage and say goodbye to muscle aches and pains.
There are plenty of spa places that you can visit.
RAKxa Wellness is one of the most famous and expensive ones available.
It's truly a medical and wellness retreat center where you can realign yourself in both body and mind.
The therapist and staff here are professionally-trained and have outstanding hospitality.
Apart from the massages, here are the services available:
Shirodhara
Yoga detox
Singing bowl healing
Initial acupuncture and moxibustion
… and more!
Another must-try spa place is the Mandarin Oriental Bangkok.
They have a wide range of treatments and therapies that allow you to refresh your senses.
Our concierge picked the 8 best luxury spa hotels and resorts in Thailand for more recommendations.
Book A Private Jet To See Siem Reap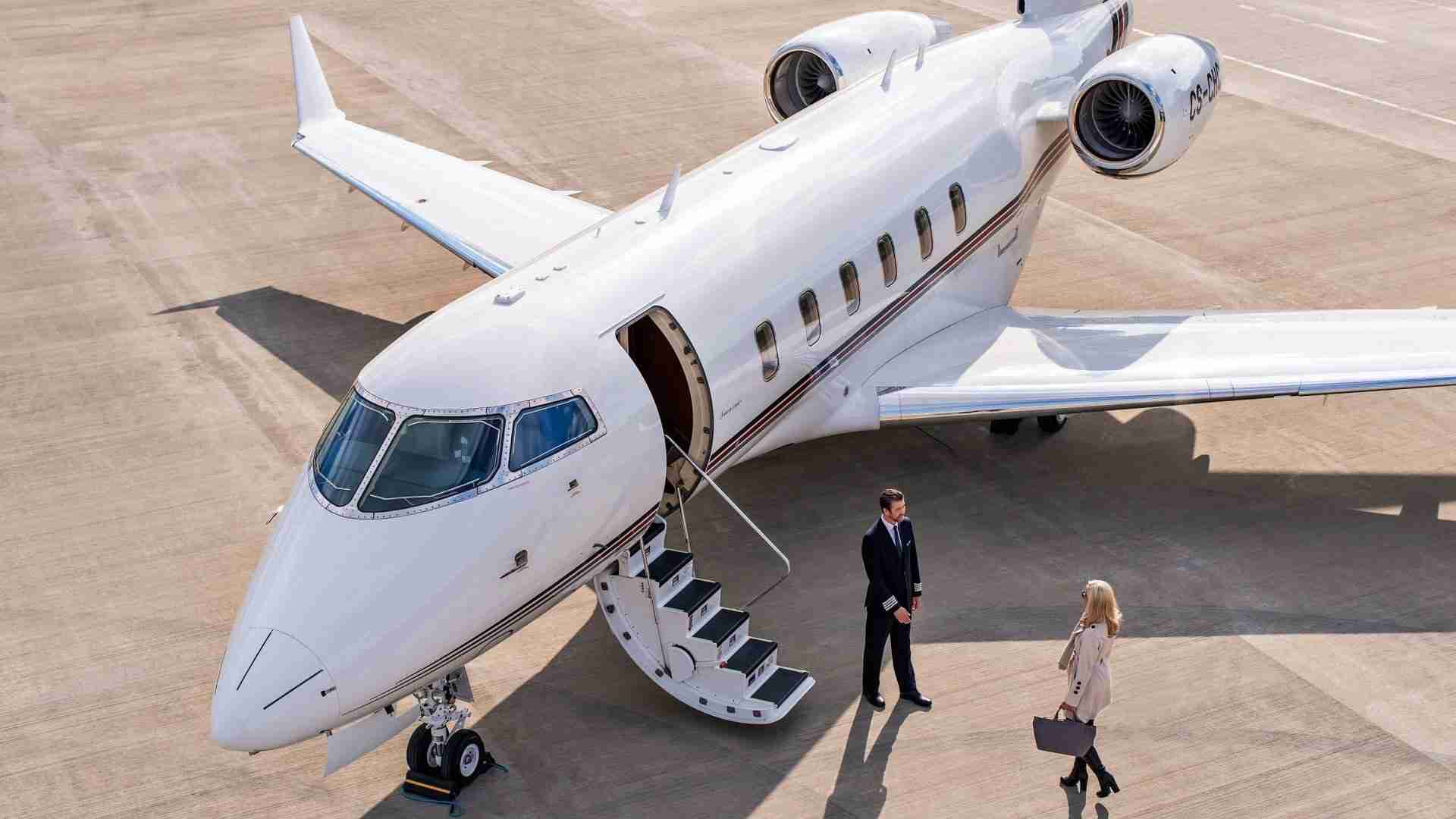 You've gone around Bangkok in a supercar and ridden a superyacht.
What's next?
How about a private jet charter to see Siem Reap?
It's all possible with VLS.
You can fly to Cambodia in the most stylish manner in just one hour– just you and your companions.
Get to see the beauty of Thailand from the air in a completely different way.
With a neat selection of private jets, we guarantee all of them to be luxurious, comfortable, and premium to ensure that your journey is smooth throughout.
You can also customize the routes and see famous destinations via jet charter.
Freely explore Angkor Wat and maybe drop by their famous casinos near the Thai and Cambodian border for a good time.
Let VLS know what kind of adventure you're seeking to confirm the travel arrangements.
Explore Local, Experience Global
Thailand is Asia's treasure, with plenty of surprises and fun for everyone.
Modern cities like Bangkok offer the best urban pleasures, with islands and mountains just a short distance to bring out a valuable moment that can leave you breathless.
Contact us to book travel experiences in the kingdom of Siam and have the most incredible time in our beautiful country.
We can also arrange a female-escorted tour around the country for your please.