Thailand is the best country to visit if you want to feel revived and rejuvenated.
The country has a lot of luxury spa hotels and resorts where you can catch a break from the hustle and bustle of city life to relax and recover.
Be immersed in nature and get lost in paradise as you find yourself inspired and happier than ever.
For that, here are the must-try options for your wellness retreat to the Land of Smiles.
Silavadee Pool Spa Resort, Koh Samui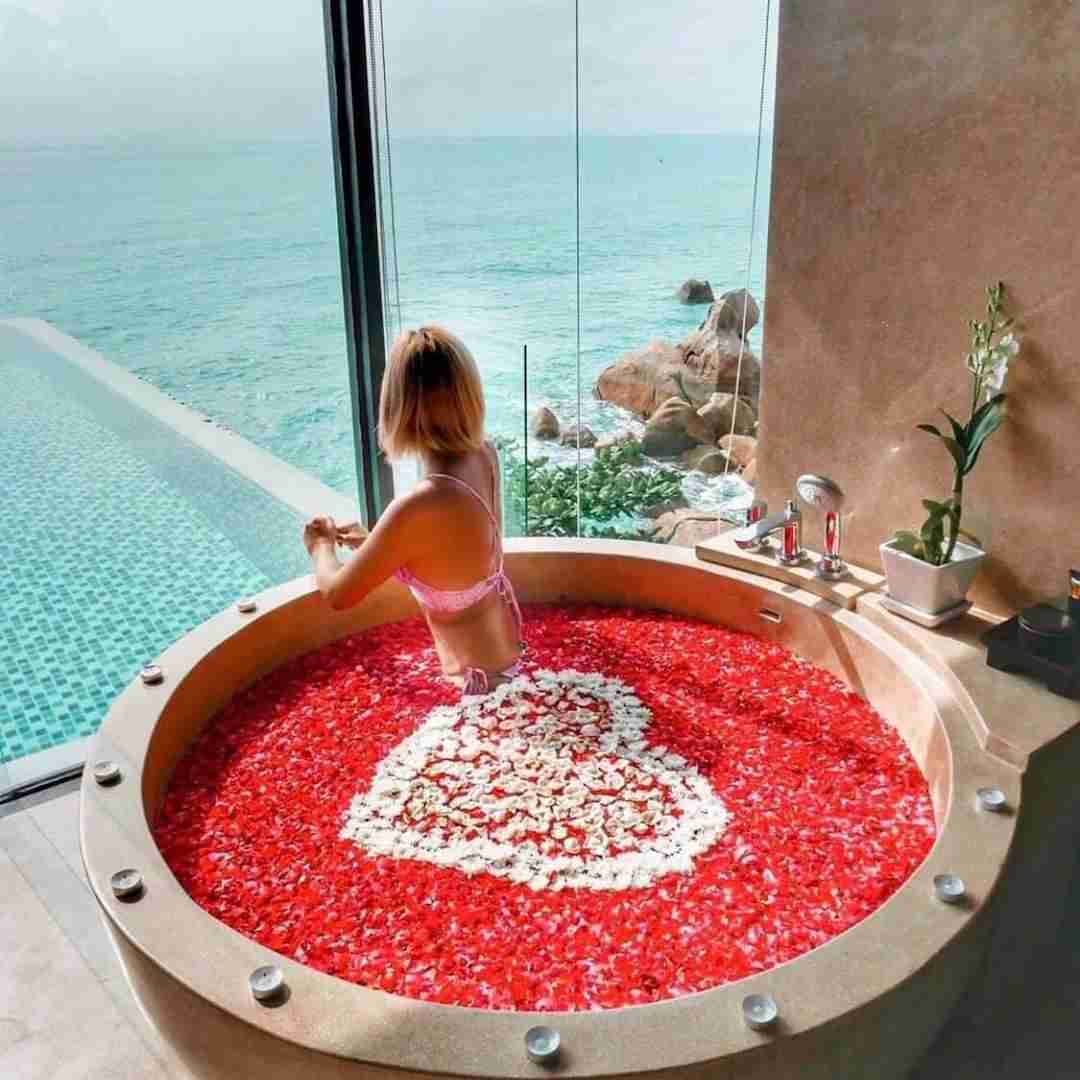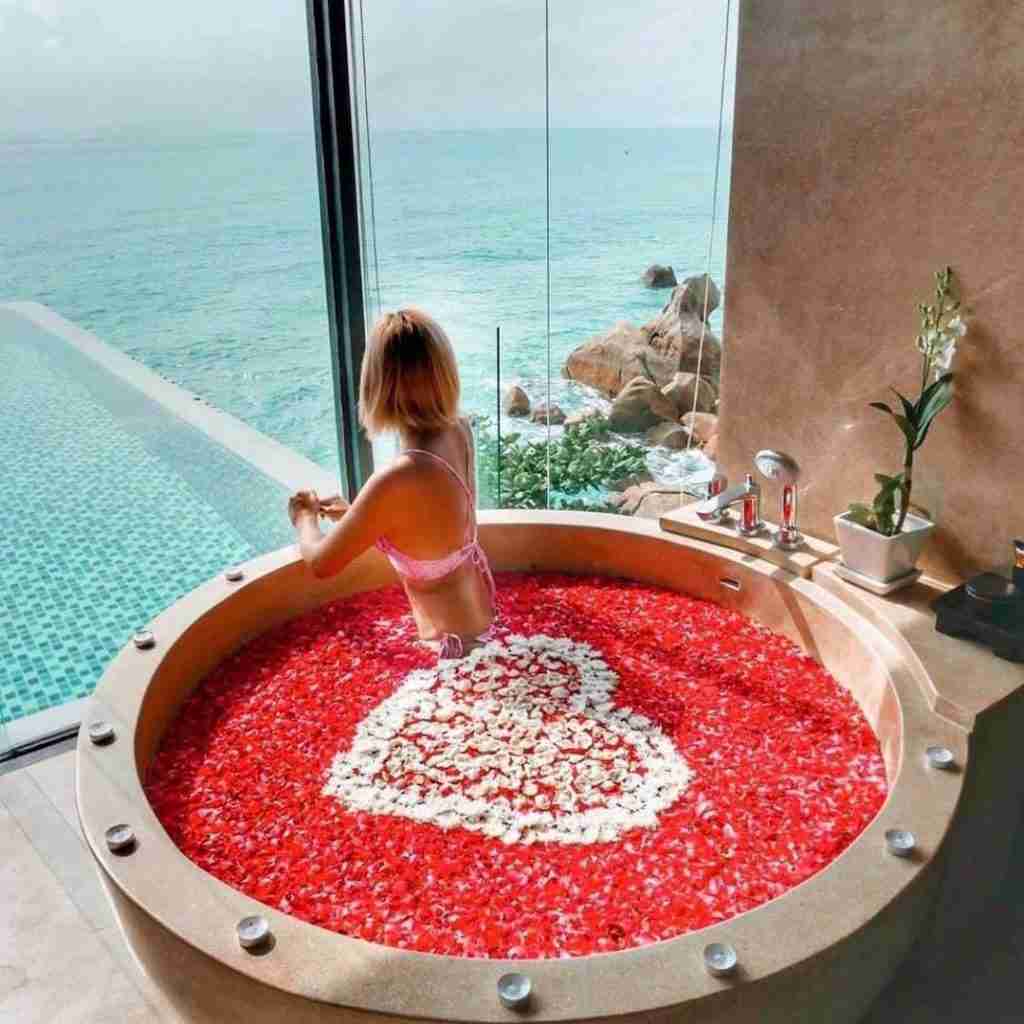 Koh Samui is a beautiful island to visit, and going to Silavadee Pool Spa Resort will take your trip there to the next level.
With a combination of western and luxury Thai spa, you will experience relaxation like never before.
The atmosphere of the spa is very homey. It mixes wood decor with a minimalist design.
Upon entering, you will immediately feel good and ready to avail of their services.
They have two Silavadee Signature massages worth trying.
The Silavadee Journey makes use of the unique strokes of Hawaiian Lomi Lomi followed by a Shirodhara Treatment.
Then Sila Wellness is a therapeutic blend of deep tissue and sports massage with the use of hot stones pressed against you.
It is nice to note that they use popular brands such as PAñPURI and Anne Semonin.
Your relaxing trip to Koh Samui awaits you.
Keemala, Phuket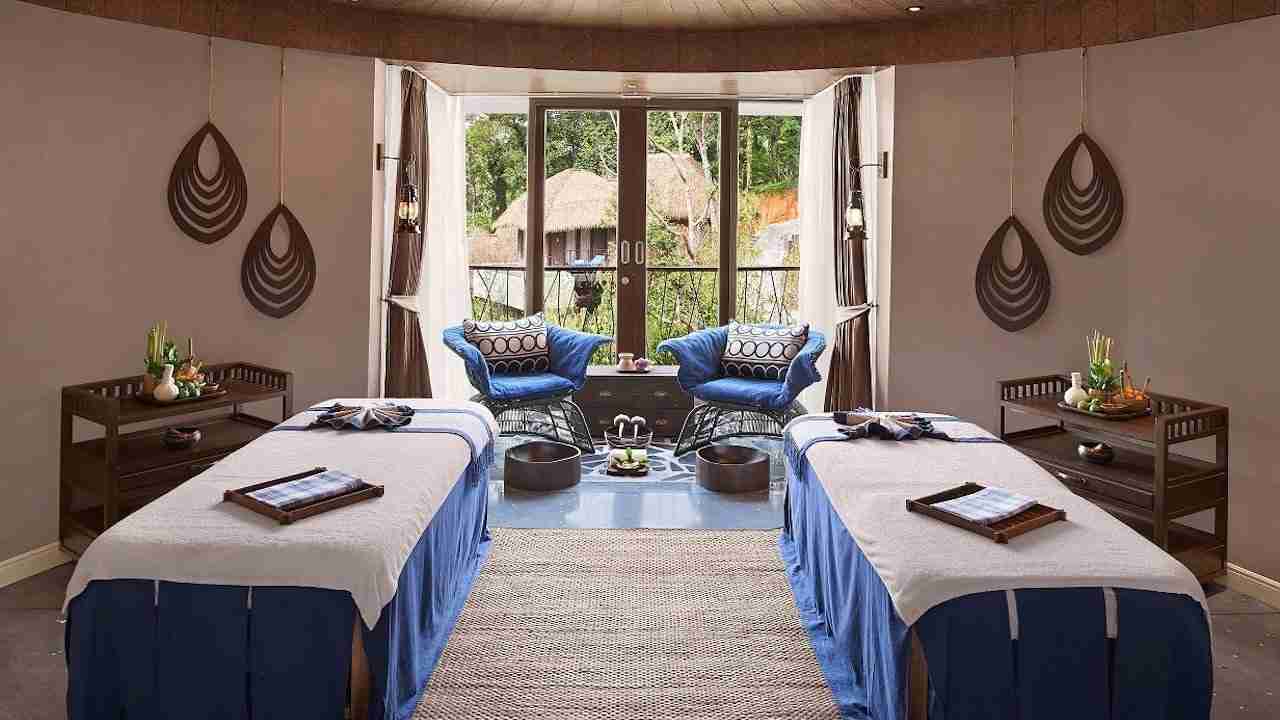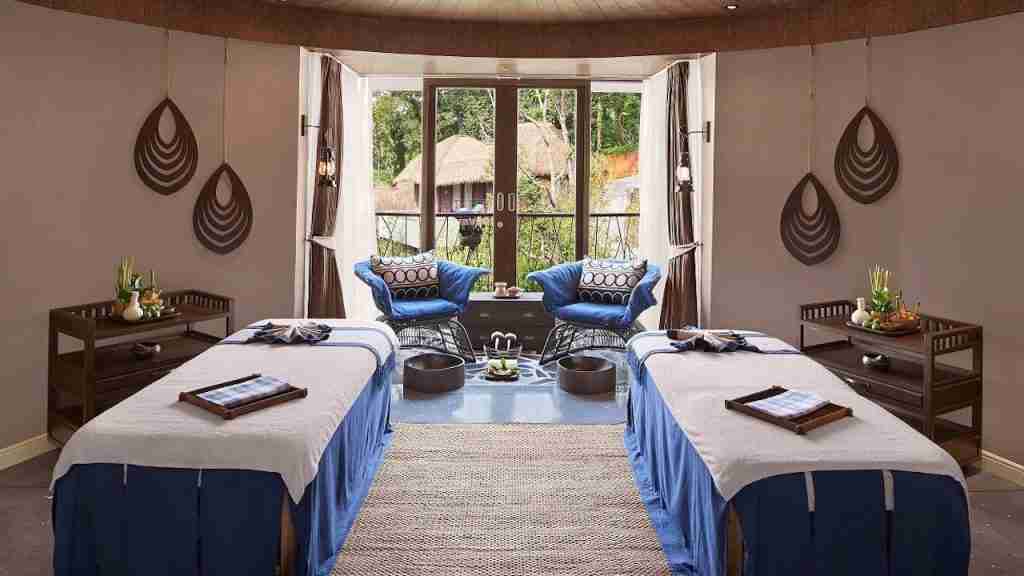 Keemala Phuket is a good destination if you are looking for pool villas in Phuket. However, the spa center in this resort is not to be missed as well.
Keemala Spa is a wellness sanctuary that looks like a paradise in the middle of the jungle.
They have 8 spacious rooms that are surrounded by nature, and the view is amazing. Imagine it as a treehouse specifically designed for healing.
Apart from their massage treatments, they have a specialized holistic therapy combining the healing properties of medicinal plants with Raindrop Healing therapy.
It is a good way to reconnect with your spirituality.
They use products such as VOYA, Siam Botanicals, and SpaRitual to elevate the guests' experience.
Who said Phuket was only for parties?
Six Senses Yao Noi, Ko Yao Noi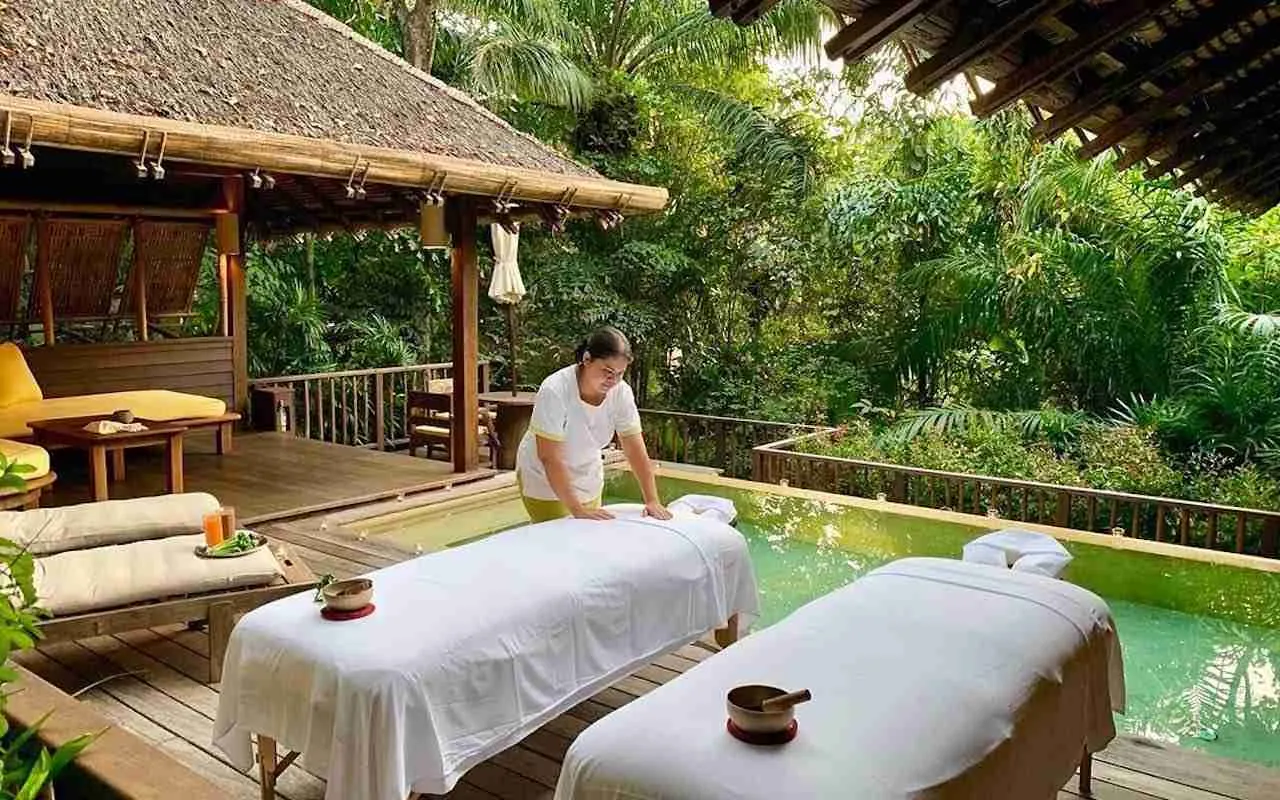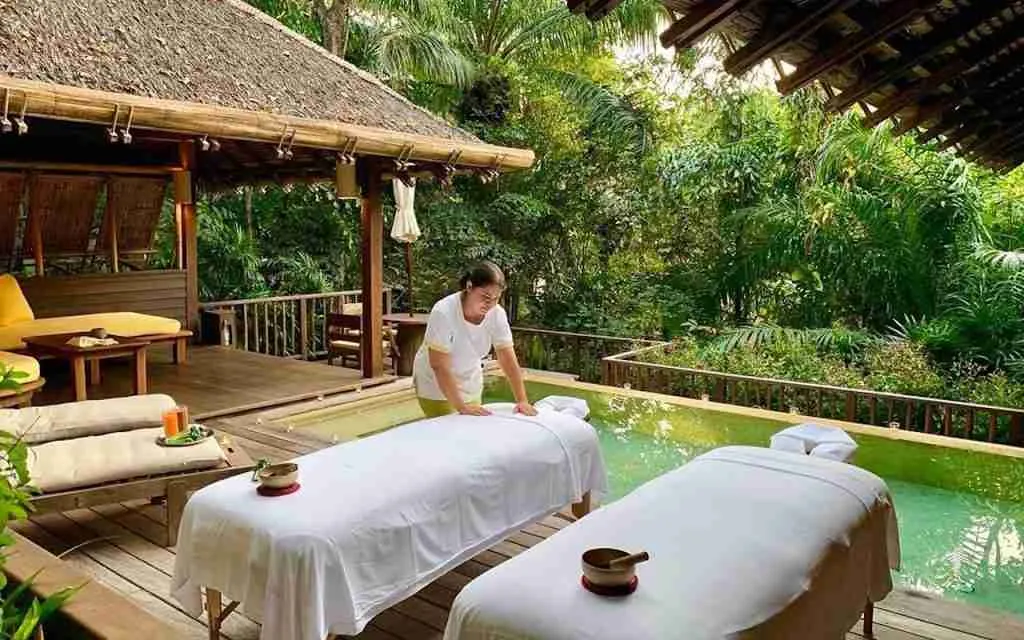 Open yourself and wake your senses at Six Senses Yao Noi, one of the best luxury resorts in the country.
This is a superb choice if you are looking for a spa retreat in Thailand.
With Thai-inspired long houses and outdoor treatment salas set in the tropics, you will experience nature in all its forms.
It is perfect because Six Senses Yao Noi makes sure to incorporate the elements of earth, water, fire, and air into their services.
This is evident in their Signature Yao Noi Journey. It is their ritual that includes coconut body scrub, Thai herbal massage, Thai silk facial, and Thai herbal steam.
Be sure to do the Deep Tissue signature massage, too. They address trigger points with a special technique to relieve stress, ease muscle tension, and many more.
They also use silicone cups or warm compresses should the client wants.
Some may argue that this is the best spa in Thailand, and for good reasons.
The Mandarin Oriental, Bangkok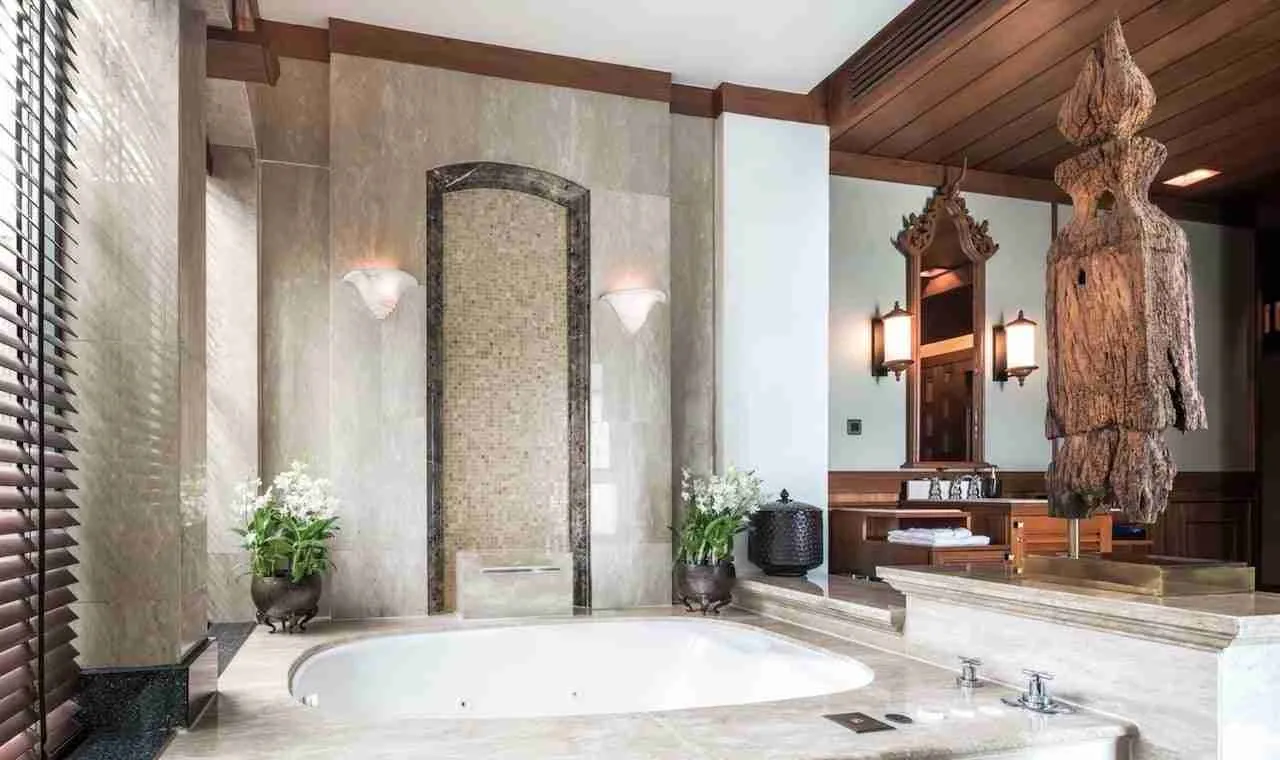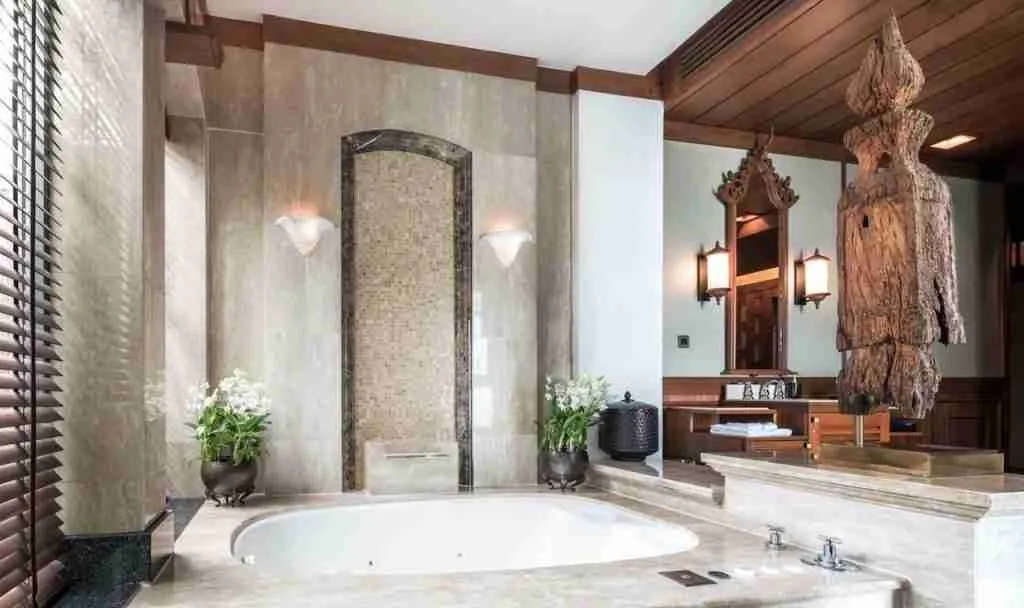 You don't have to go outside of the city to get great massages. A spa in the hotel, especially at The Mandarin Oriental, is already more than enough.
Known as one of the best luxury hotels in Bangkok, this hotel takes pride in its spa center called The Oriental Spa.
They have a wide range of services and unique treatments that blend contemporary and modern techniques.
The atmosphere is very Greek-inspired with its white-washed interior.
You will be welcomed with a cool drink, followed by a free consultation to fully personalize your treatment from start to finish.
Whatever you need, you won't be disappointed with their programs.
Especially with upscale facilities including treatment rooms with private showers and steam facilities and suites with private vitality pools.
Rosewood, Phuket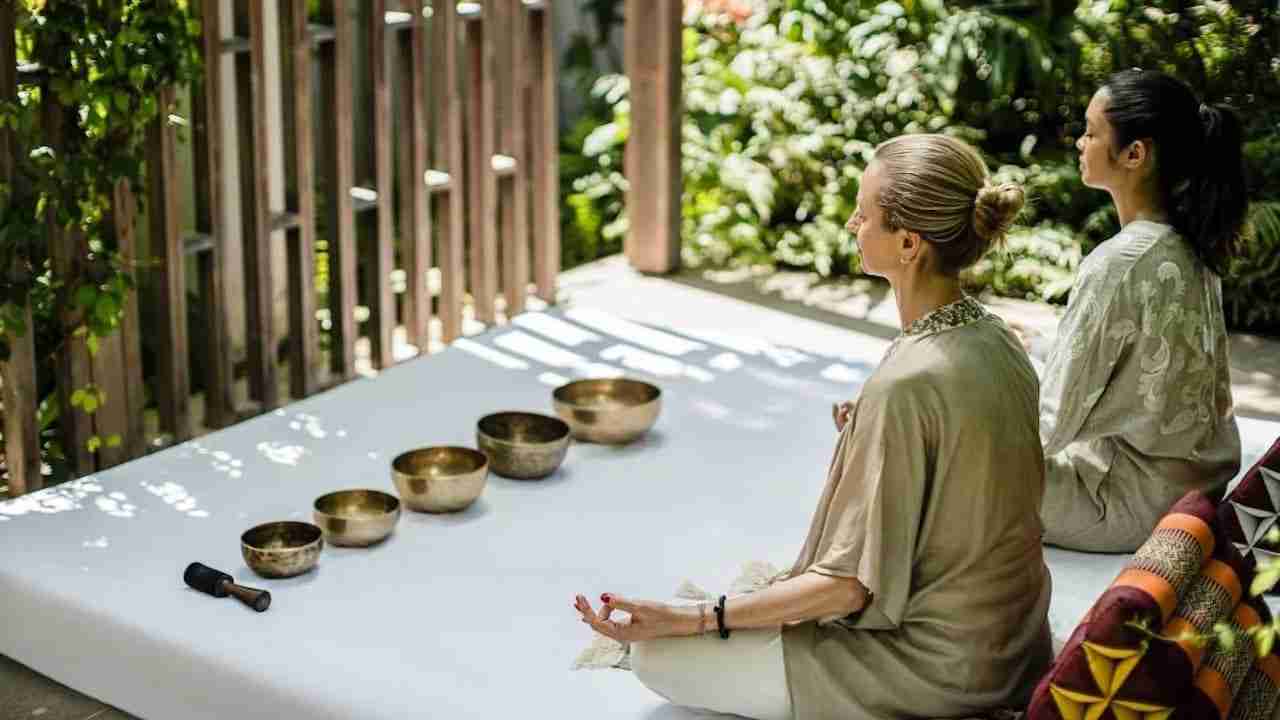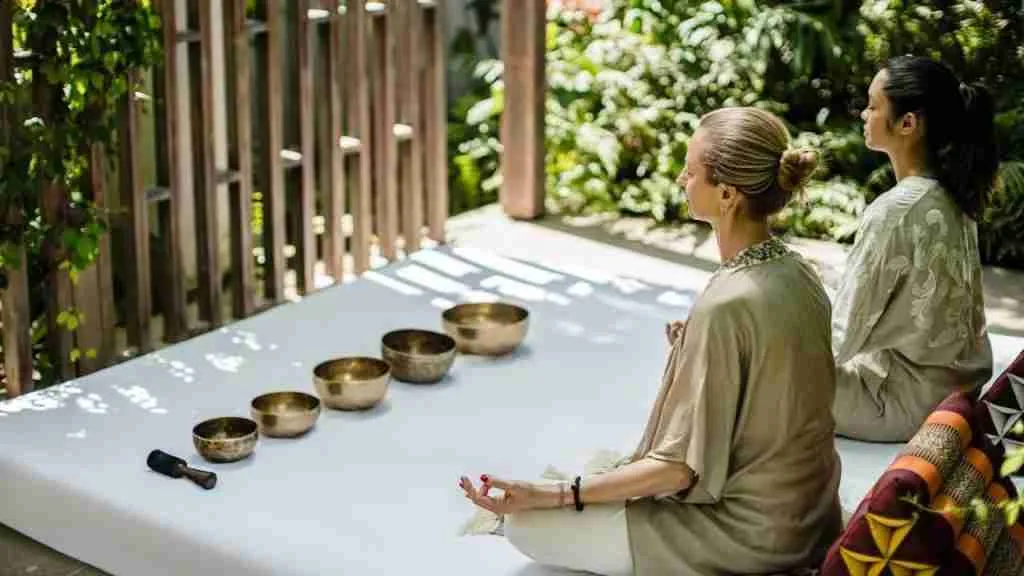 Rosewood Phuket has a high end spa that will make your stay in their hotel even more special.
Their spa center, Asaya, focuses on your well-being.
It means "understanding where you came from." That is why you should expect them to be very intensive in their initial assessment with you.
From there, they can figure out the best treatment or program to give you.
Be it in their 12 dimensions of wellness, InBody270 body composition testing, or functional fitness analysis, you will come out of Asaya well-rested and rejuvenated.
Other facilities available include a 24/7 fitness center and 3 different kinds of pools (designated lap pool, activity pool, and children's pool).
Going to Rosewood Phuket might take quite some time though.
But VLS can help you save time by preparing a luxury yacht charter in Phuket to enjoy your trip there.
Contact us for more information.
Four Seasons Resort, Koh Samui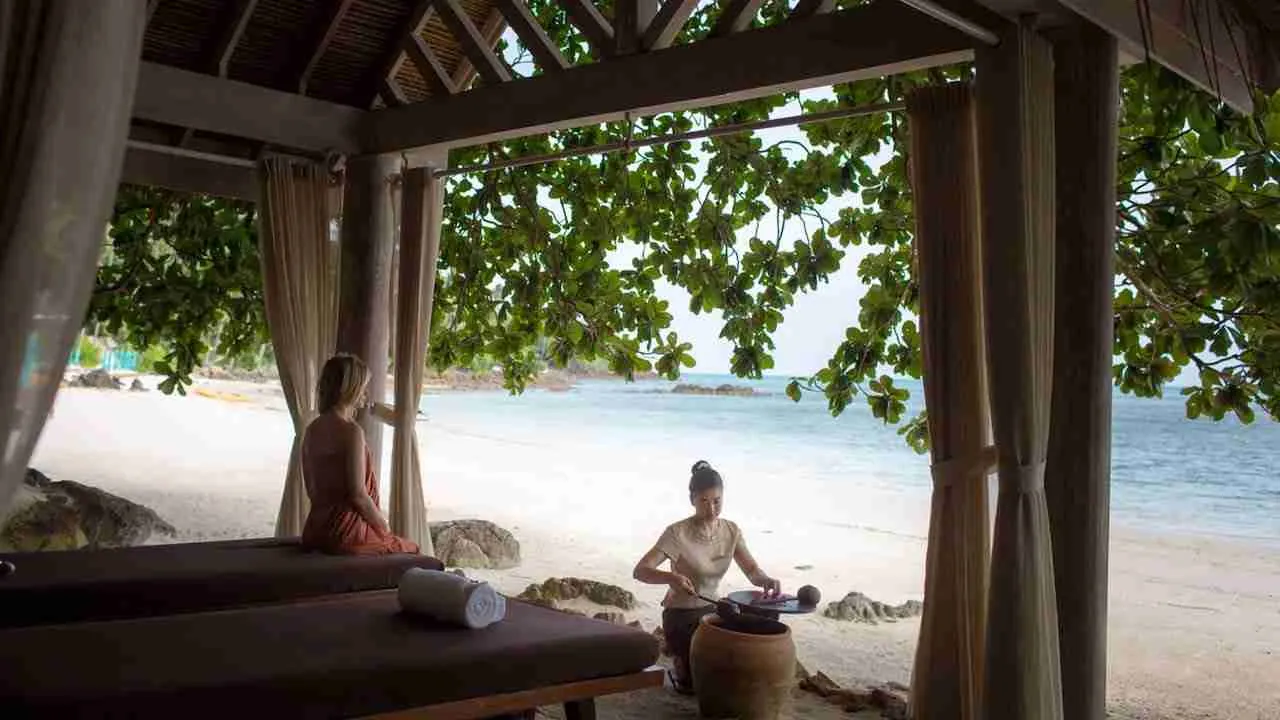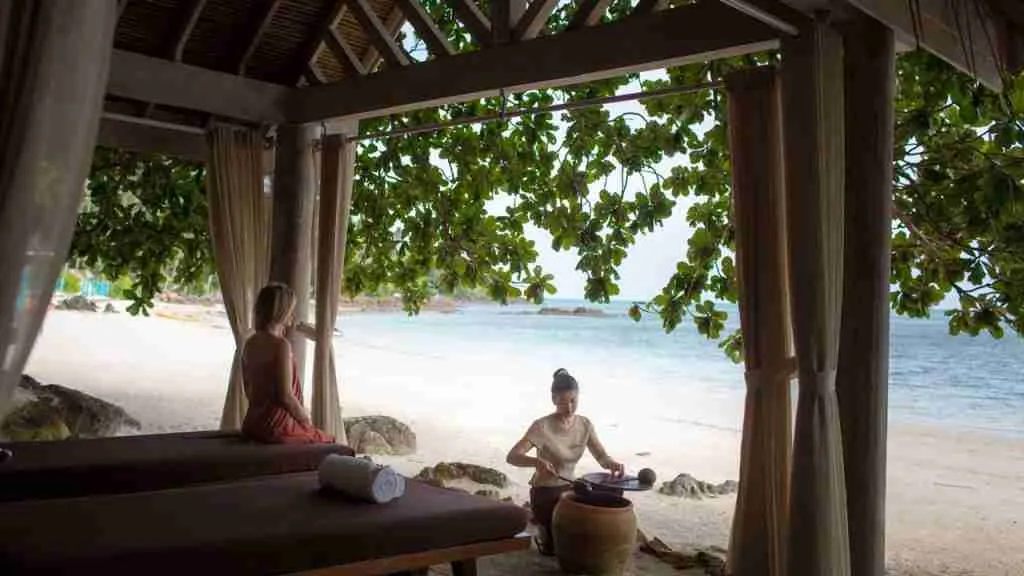 It is no secret that Four Seasons Resort Koh Samui's The Secret Gardens Spa is perfect for a luxury spa retreat.
With traditions passed down from generation to generation, they have perfected their craft to give clients the best experience yet.
Like with their Tree of Life ritual, you will start with a bath using tamarind leaf water and coconut soap.
Then, you will exfoliate with natural coconut scrub. Lastly, you will get a coconut shell massage with warm streams of coconut oil.
Otherwise, you can just go for the signature Kala Coconut Massage.
As the name suggests, they make use of smooth coconut shells to rub pain points in your body. Then, you will be given a soothing massage afterward to balance it out.
It is all very natural here at The Secret Gardens Spa, but it is still world-class on many levels. After all, this resort is one of the best ones in the Land of Smiles!
Chiva-Som, Hua Hin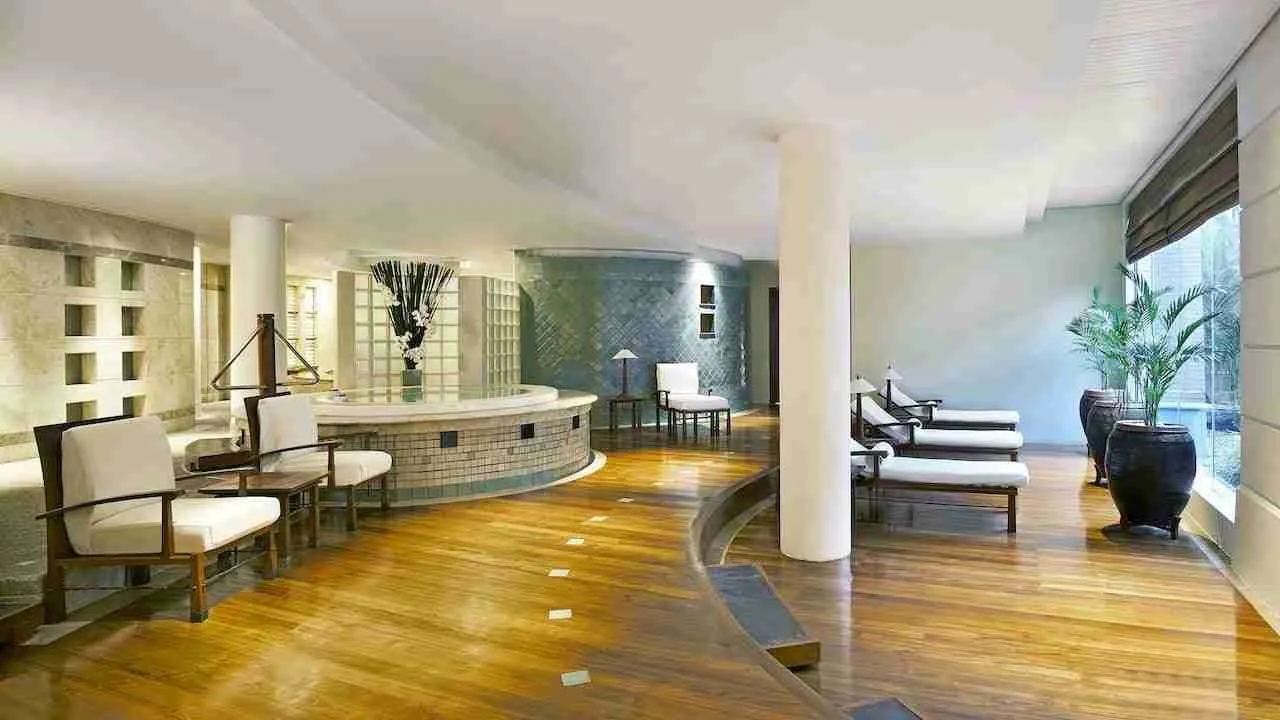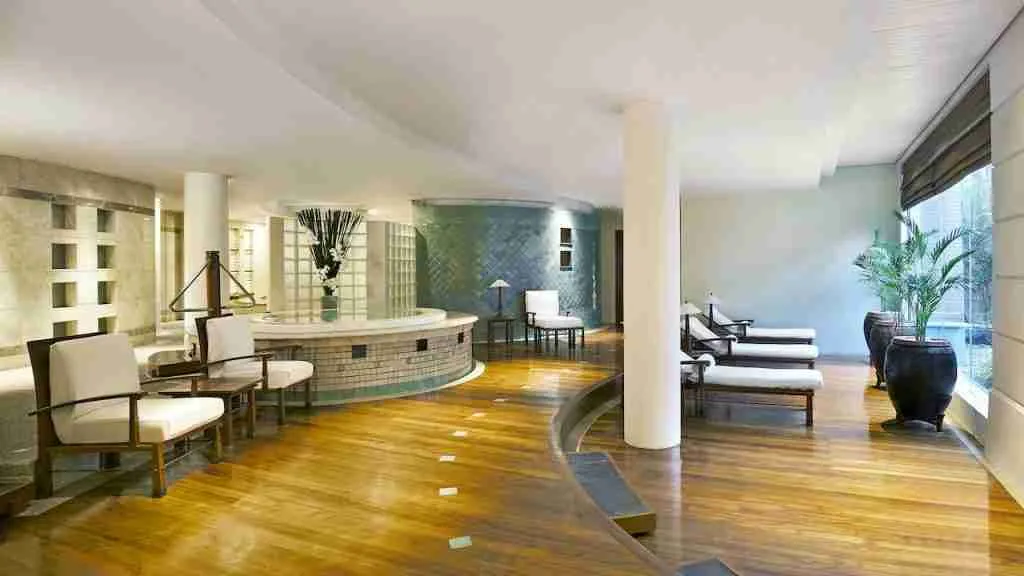 Thai spa resorts are not hard to find when you know where to look. Chiva-Som in Hua Hin is one of them.
Expect a full-service wellness escape when you go here.
Chiva-Som has four quarters they always keep in mind: retreats, treatments, activities, and nutrition.
They have in-house health practitioners that can design a program based on your needs and wants.
The food is amazing, too. They promote delicious yet healthy meals specifically for you and your body requirements.
If you're lacking certain vitamins, they will make sure to nourish you with dishes that can give you just that.
The good thing about Chiva-Som is that they will provide you with a program even after you leave the health resort.
They will ensure that it is realistic and something that you can do even on your own.
Chiva-Som believes that continuing indefinitely is the only way to get holistic transformations. It doesn't happen with just one treatment.
Layana Resort and Spa, Koh Lanta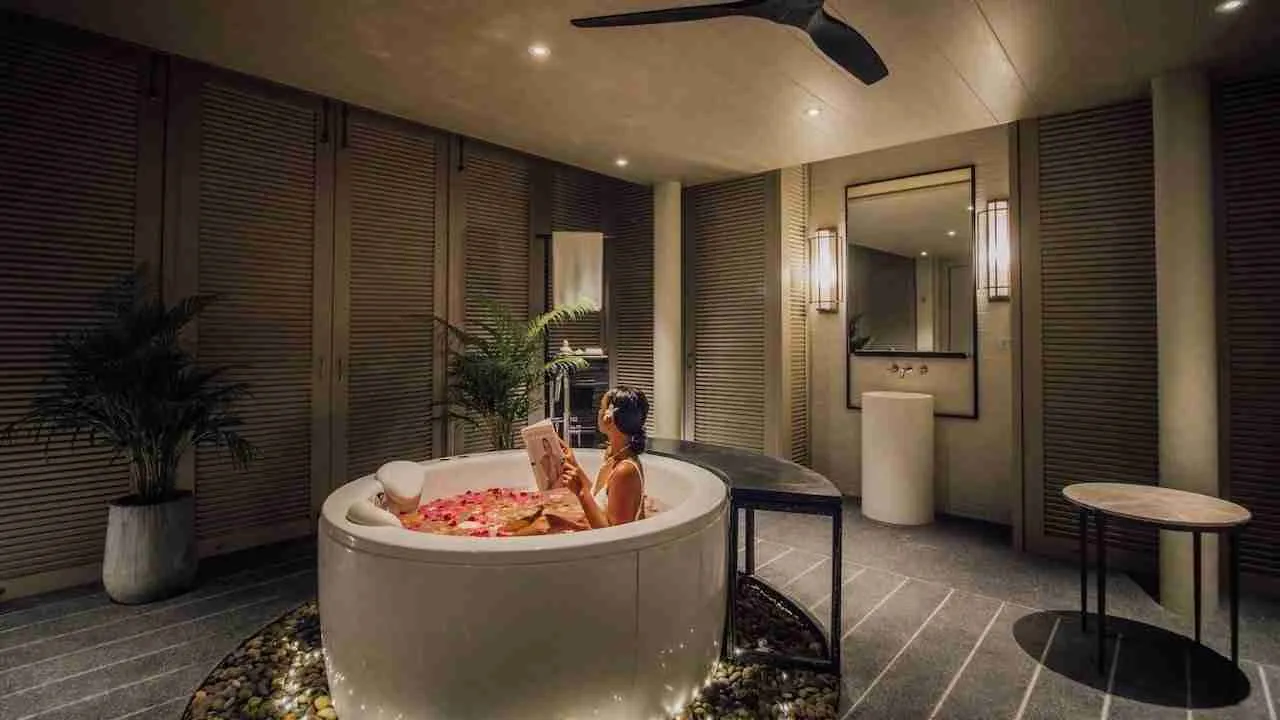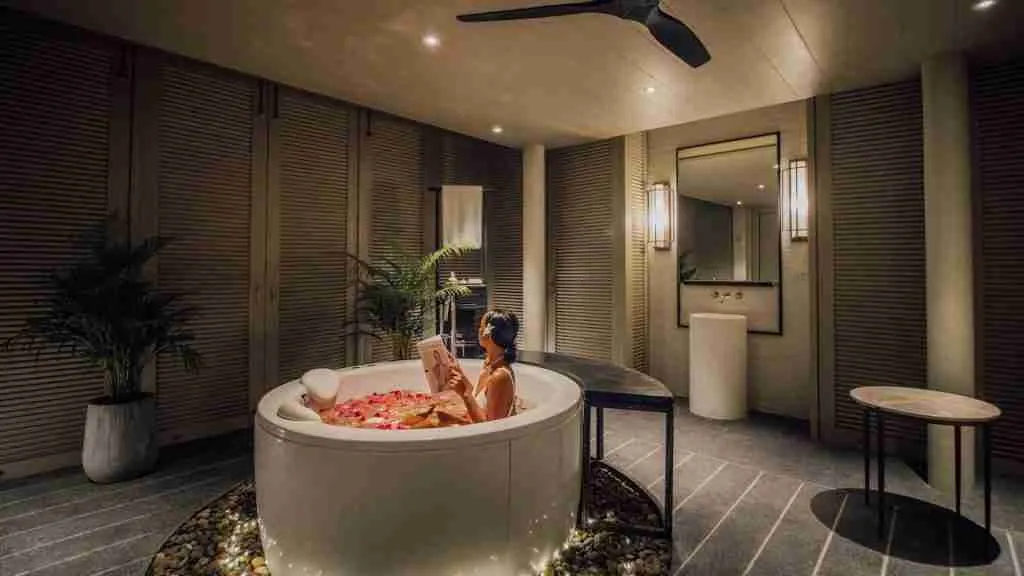 For yoga, meditation, and other well-being activities, Layana Resort and Spa in Koh Lanta is a nice destination to consider.
At their Linger Longer Spa, they will restore your inner peace.
This award-winning establishment boasts its number of beauty and massage treatments designed to relax, restore, and revitalize.
A must-try is their Layana Signature Massage. It is a unique treatment that combines 4 types of massages into one: Aromatherapy, Swedish, Ayurveda, and Shiatsu.
You will think that 90 minutes is not enough here. Not to worry. You can also enjoy their impressive facilities there.
They have a hydro massage pool, salt spa, and a sauna with a shock shower.
After a nice massage, you can roam around Koh Lanta and do some sightseeing.
Why? Because it's simply one of the best islands in Thailand!
Contact VLS To Plan Your Luxury Holidays in Thailand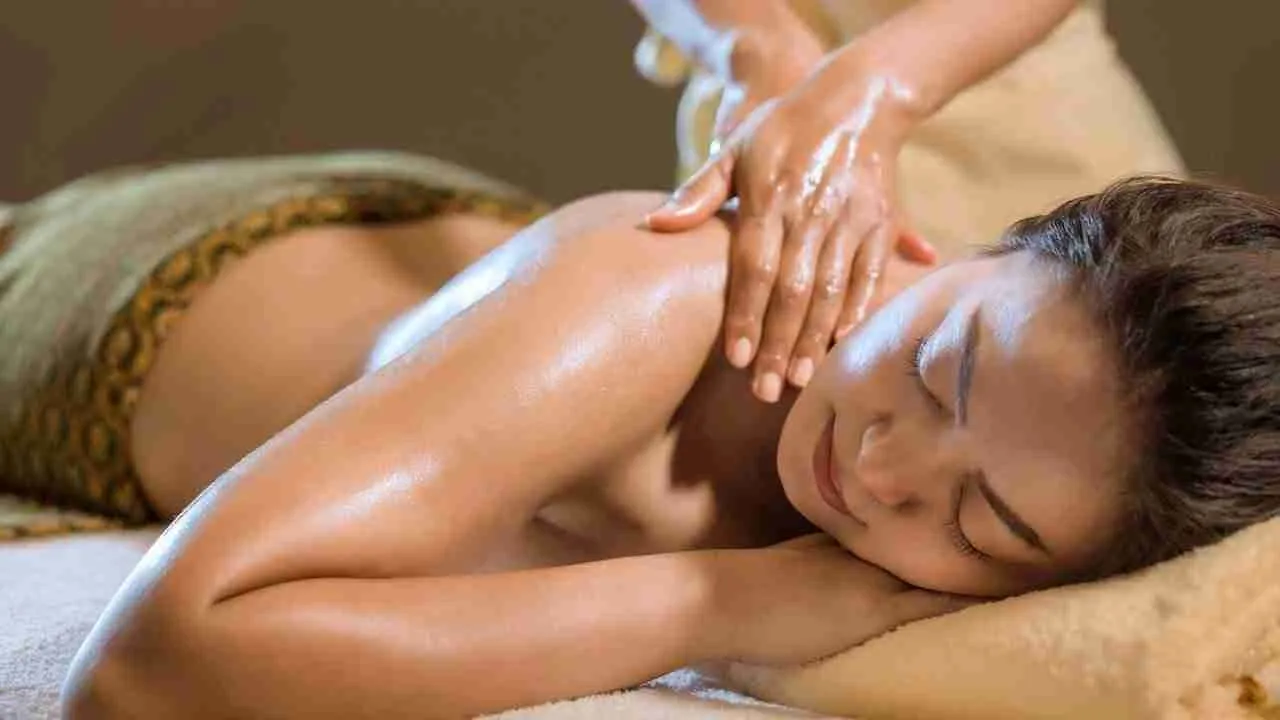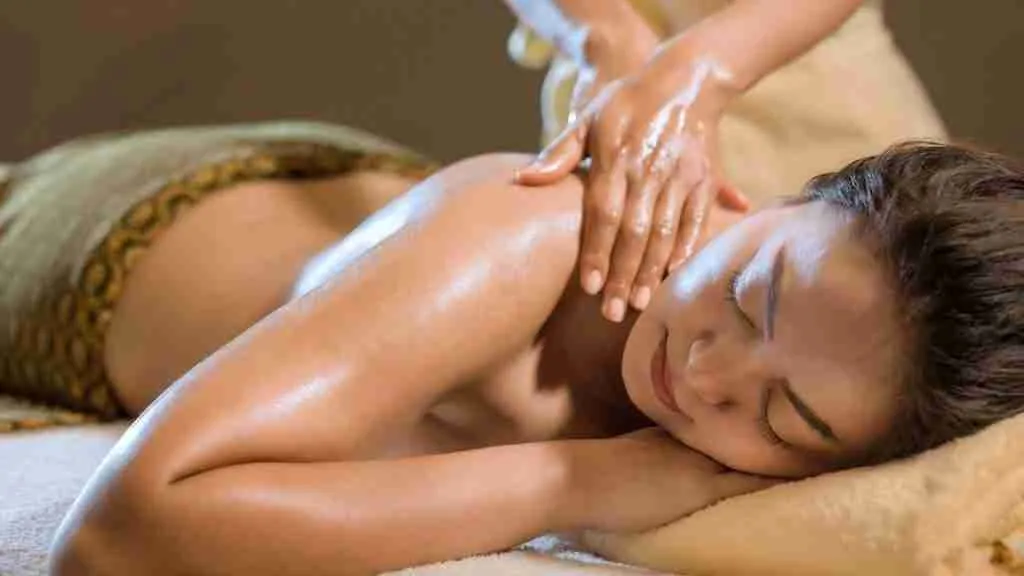 Going to the country and doing sightseeing and activities may not be enough
It is also worth trying luxury spa services in resorts and hotels to complete your experience in the Land of Smiles.
Let our concierge help you.
Whether it's for a wellness trip, a celebration, or a romantic getaway, we can also help with:
Travel and events management
Bookings and reservations
Land, water, and air transfers
Car, yacht, and jet plane charters
Visa and immigration assistance
Add-on entertainments (party models, DJs, etc.)
… and many more!
Message VLS today to make the most out of your stay in Thailand.
FAQ
What is the best luxury spa resort in Thailand?
Silavadee Pool Spa Resort, Koh Samui is one of the best luxury spa resorts in Thailand because of its world-class services and facilities.
What is the best luxury spa hotel in Thailand?
The Oriental Spa at The Mandarin Oriental Bangkok is considered the best luxury spa hotel in Thailand with its wide range of unique treatments and programs.