Thailand is easily one of the top destinations for couples.
Not only will you find beautiful tropical islands but you'll also find beautiful adults only resorts with world-class amenities and experiences to make your stay one to remember.
Velvety-soft king beds with rose petals laid out, private outdoor jacuzzi, dreamy dinner by the beach, dedicated butler service, and many others.
What's more, you have full privacy in whatever you do.
Those are what await you in the Land of Smiles, which makes it ideal for a romantic getaway, an unforgettable date, for a honeymoon or other special occasions.
Here are the best adults only resort options that our concierge recommends for your next trip to Thailand.
The Shore at Katathani Resort, Phuket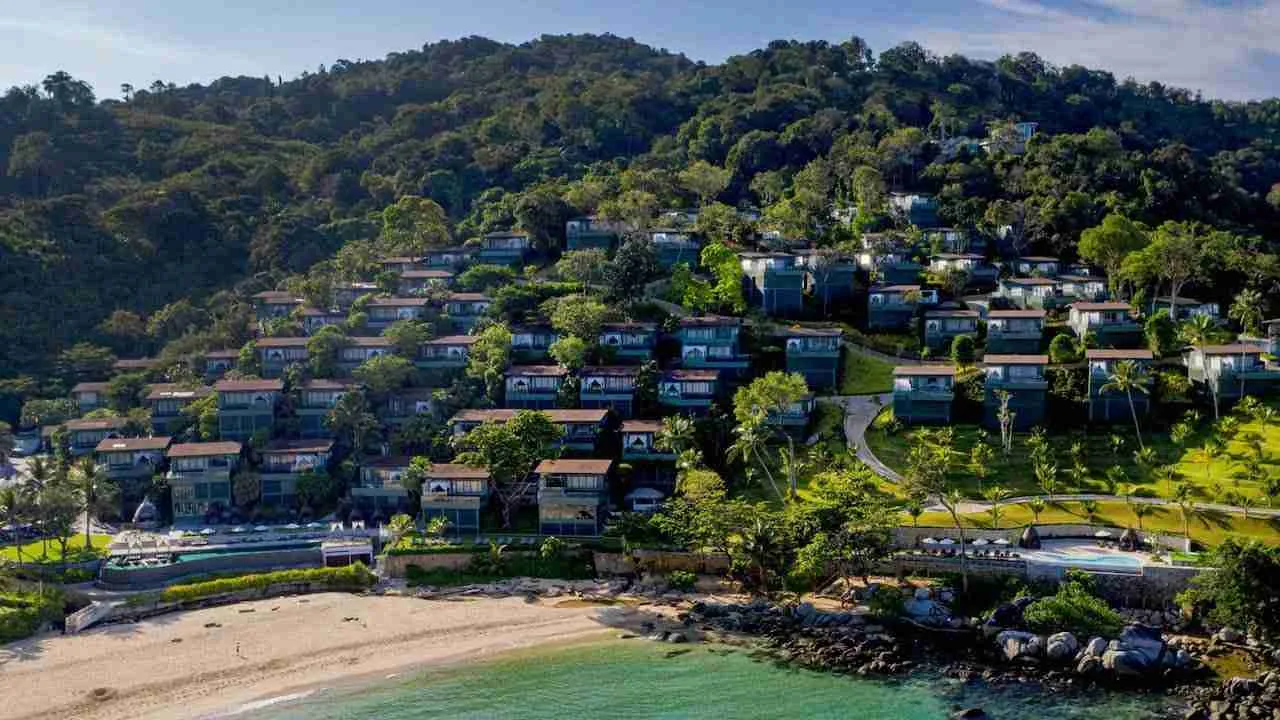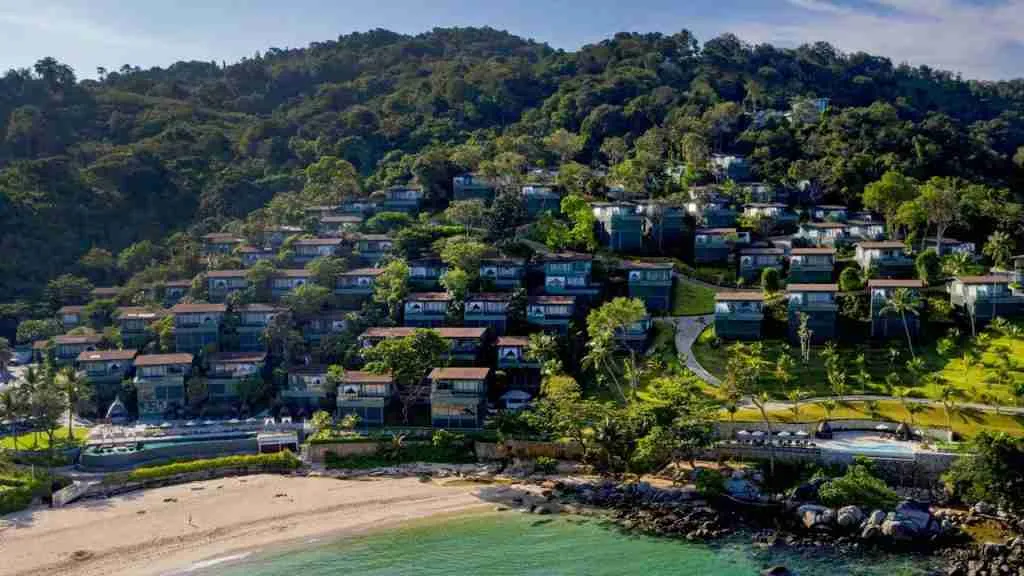 The Shore at Katathani Resort is an adults only resort in Phuket perfect for couples visiting Thailand.
It is very secluded and its services and offerings revolve around celebrating love.
As soon as you step into the resort, they want you to immediately feel that romance is in the air.
You will notice the warmth of their welcome and be amazed at the upscale facilities and amenities that they have.
Fall in love with their Seaview Pool Villa.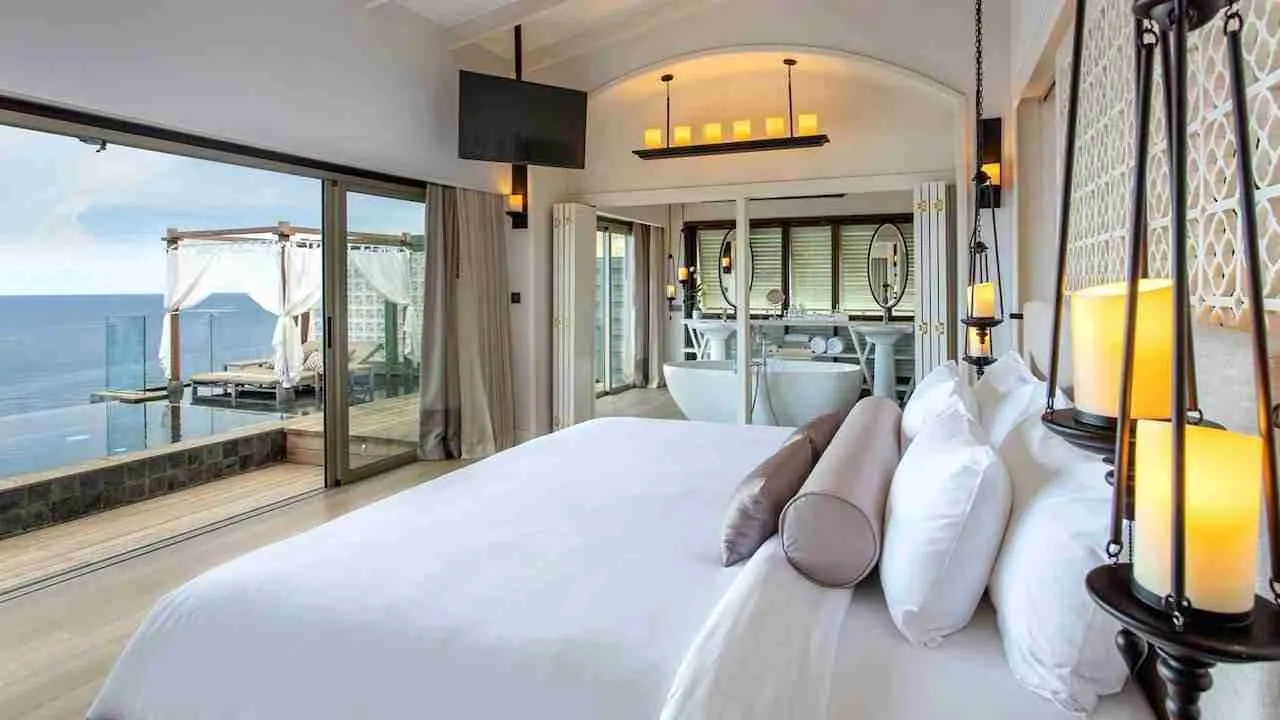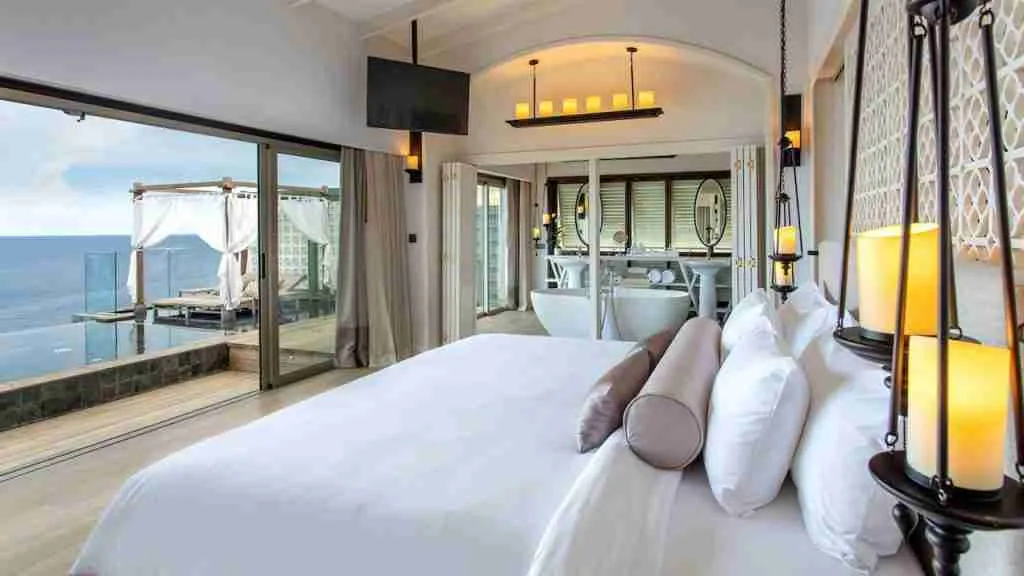 It offers an impressive spectacle right from the bedroom with a panoramic view of the Andaman Sea that will take your breath away.
You will not want to leave your bed, especially during sunset.
Strokes of golden rays will brighten up the room until it turns into a pretty hue of pink as it falls at nighttime.
Want a request for champagne? Rose petals on the bed? Scrumptious full course meal in bed?
The incredible staff of The Shore at Katathani Resort will make all your dreams and fantasies come true.
Chanalai Romantica Resort, Kata Beach, Phuket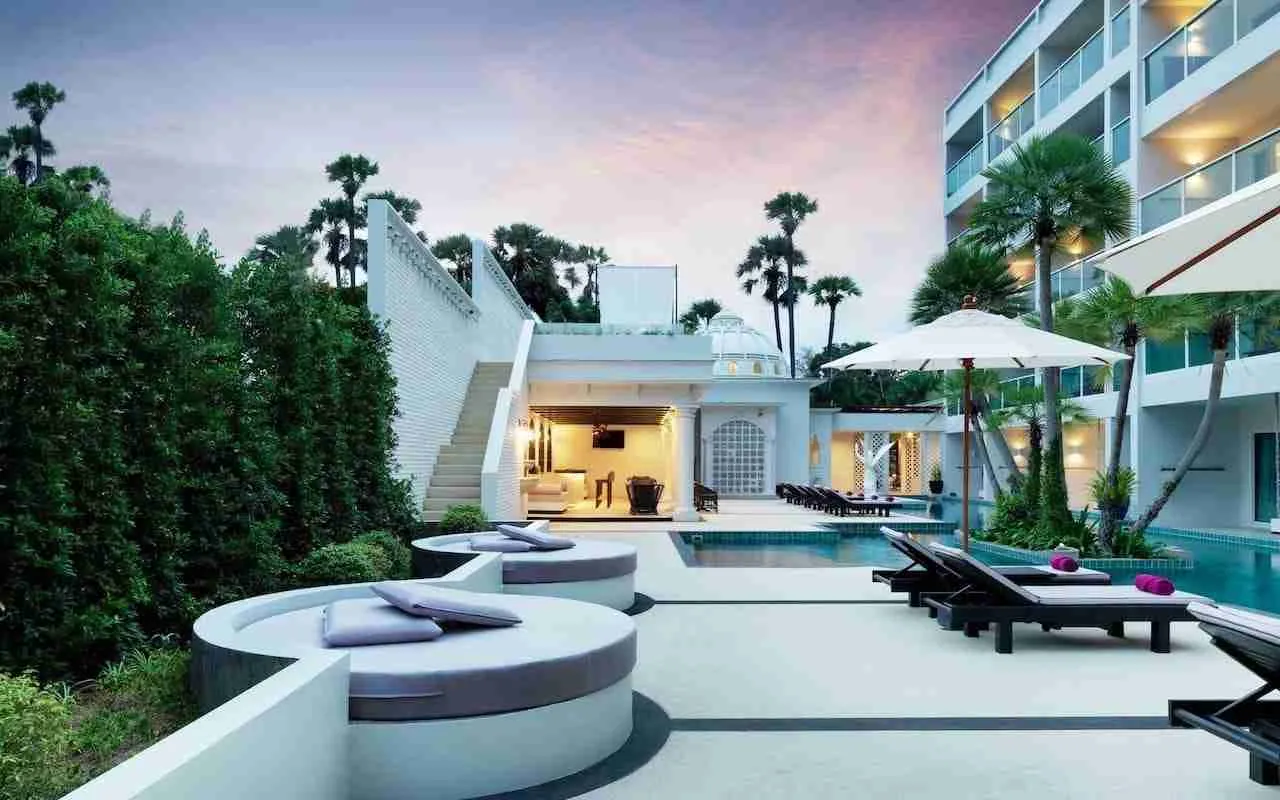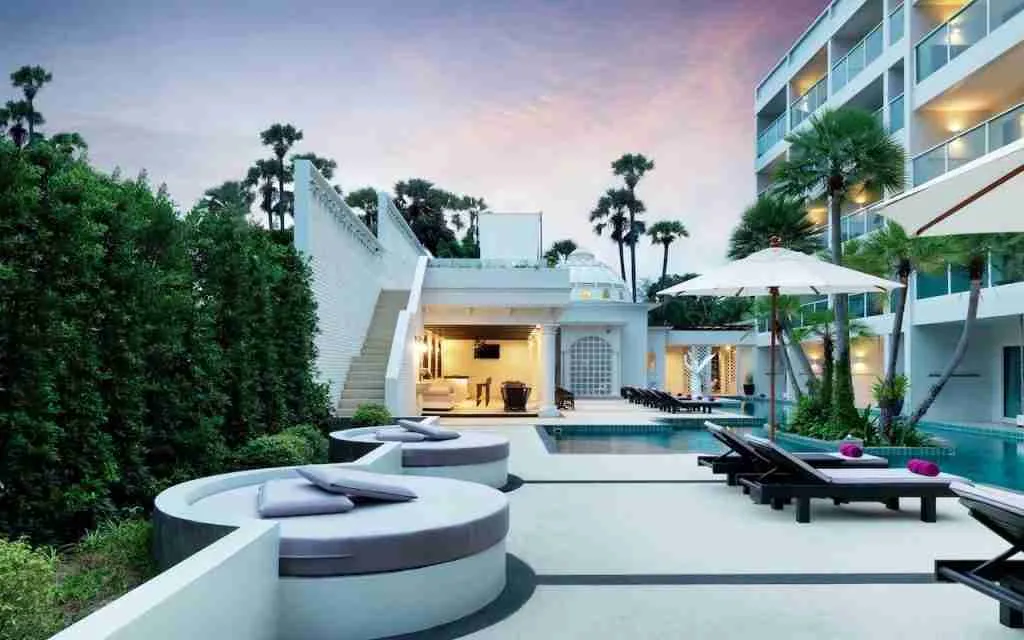 The name of the resort is already promising, and they stay true to it all the way.
You will not be disappointed by their services and the ambiance the place has.
A long, luxurious pool set in a modern, Greek-inspired backdrop will greet you the moment you check in.
It looks like a private mansion that celebrities go to for holidays.
And don't forget to try The Stardust Restaurant.
You can dine under the stars as they serve fine dining courses suited to your liking.
They have a wide range of wine selections, too.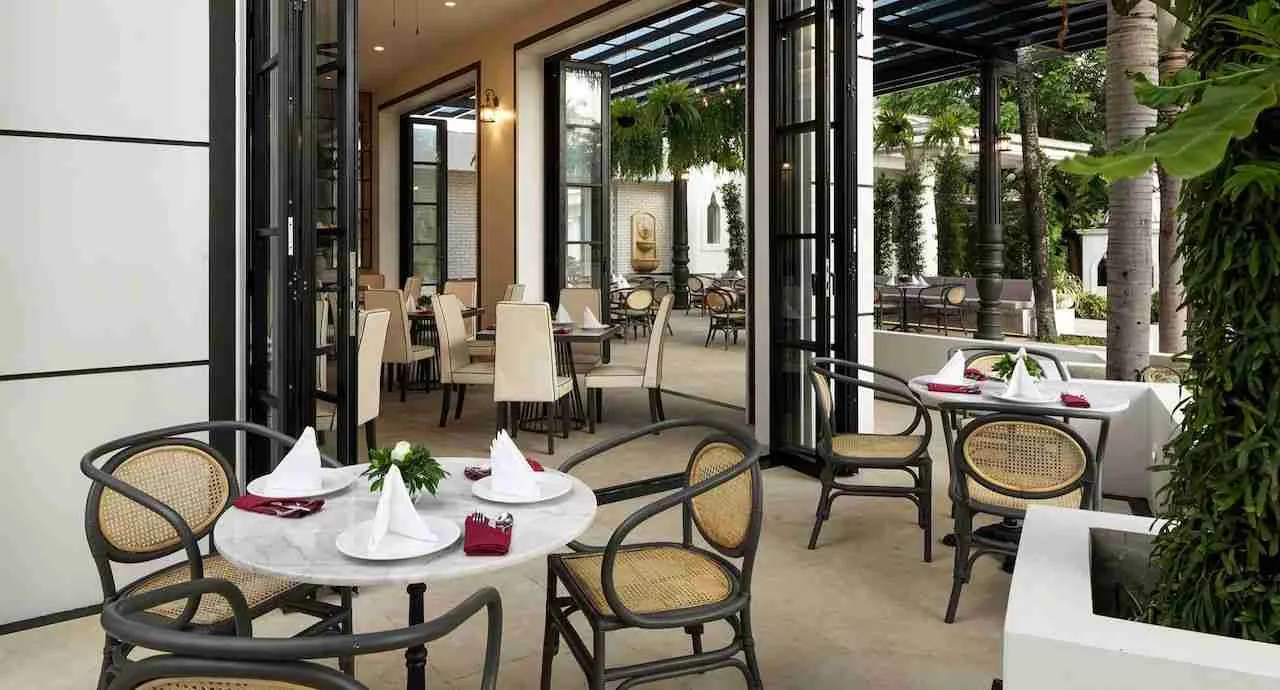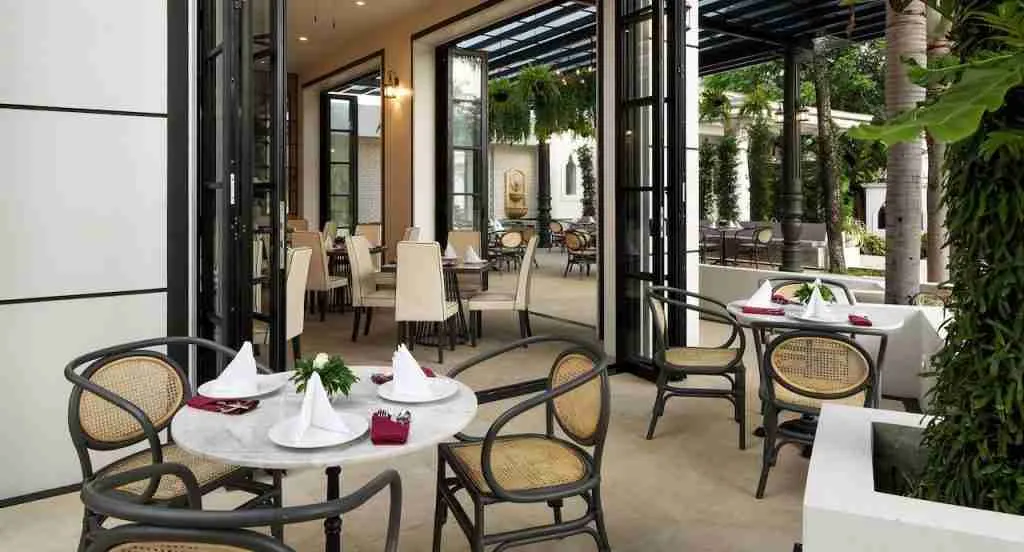 Like all the top resorts in the country, the staff there is very open to special requests just to ensure that you will enjoy your date to the fullest.
The team of Chanalai Romantica Resort is very attentive and will make sure all requirements are met in full detail.
After a good meal, head on to the Chanalai Romantica Executive Club Room.
Its minimalist interior looks very elegant, which your partner will appreciate.
The Pavilions Phuket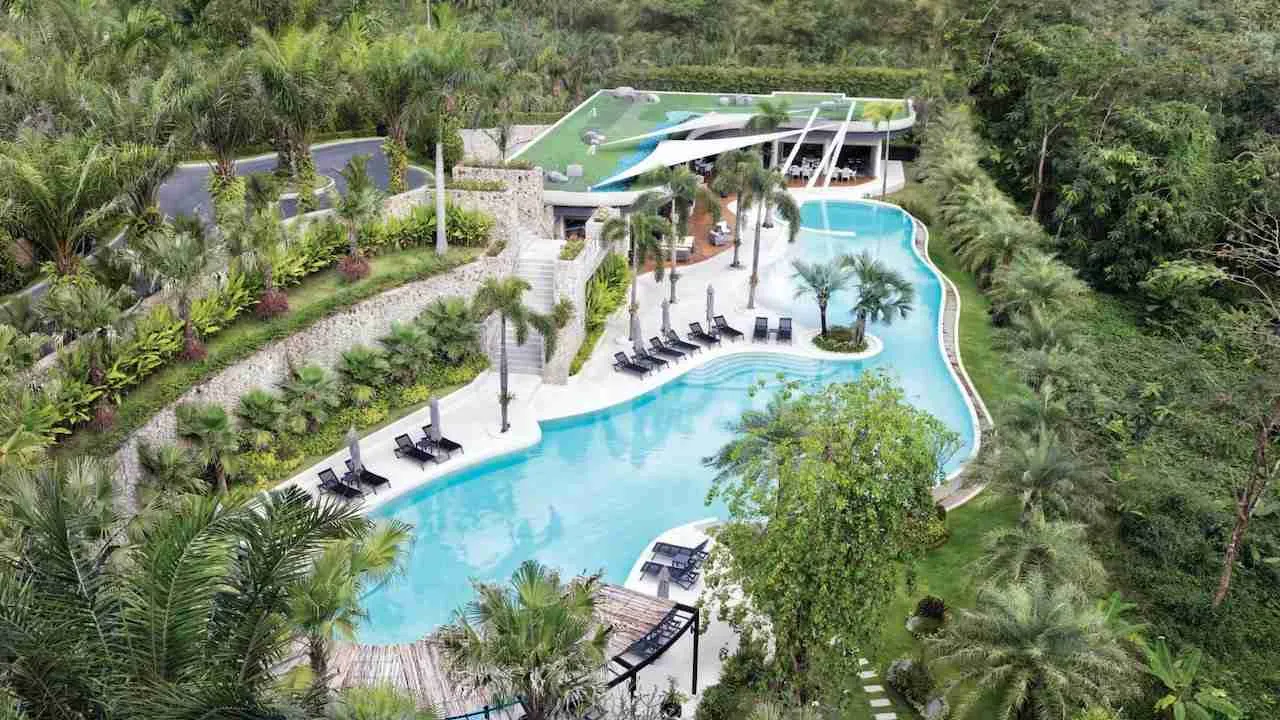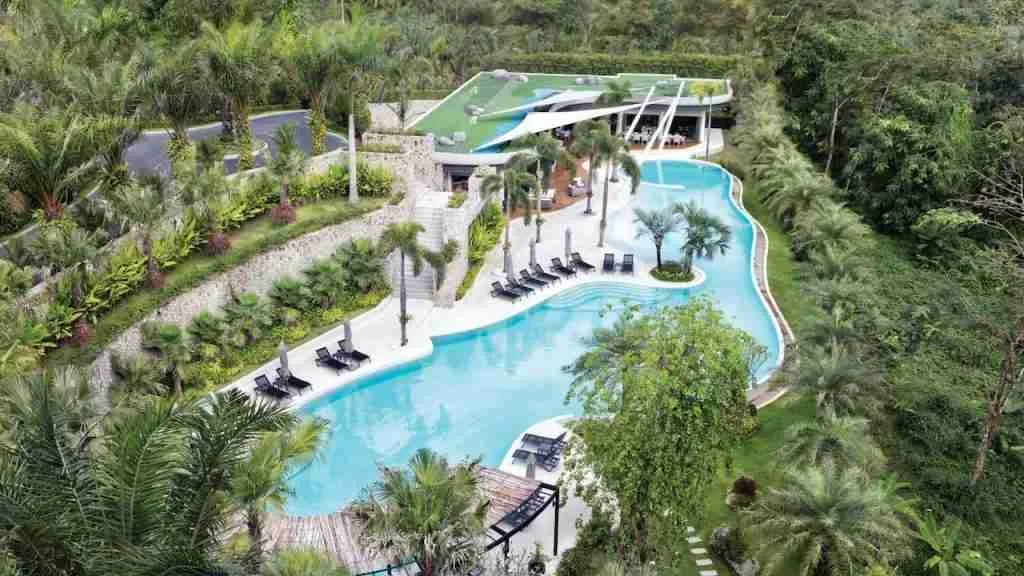 The Phuket hotel of The Pavilions group is the true definition of an intimate luxury resort.
With the couple's satisfaction in mind, they make sure that you get what you want during your stay.
The property is situated atop one of Phuket's highest points.
This is quite different from other choices because you get a full spectacle of the ocean with lush greeneries in between.
Be sure to book the Five Bedroom Pool Villa, easily one of the top private pool villas in Phuket.
Stretching over 970 sqm, you can use all this space to get complete privacy during your trip.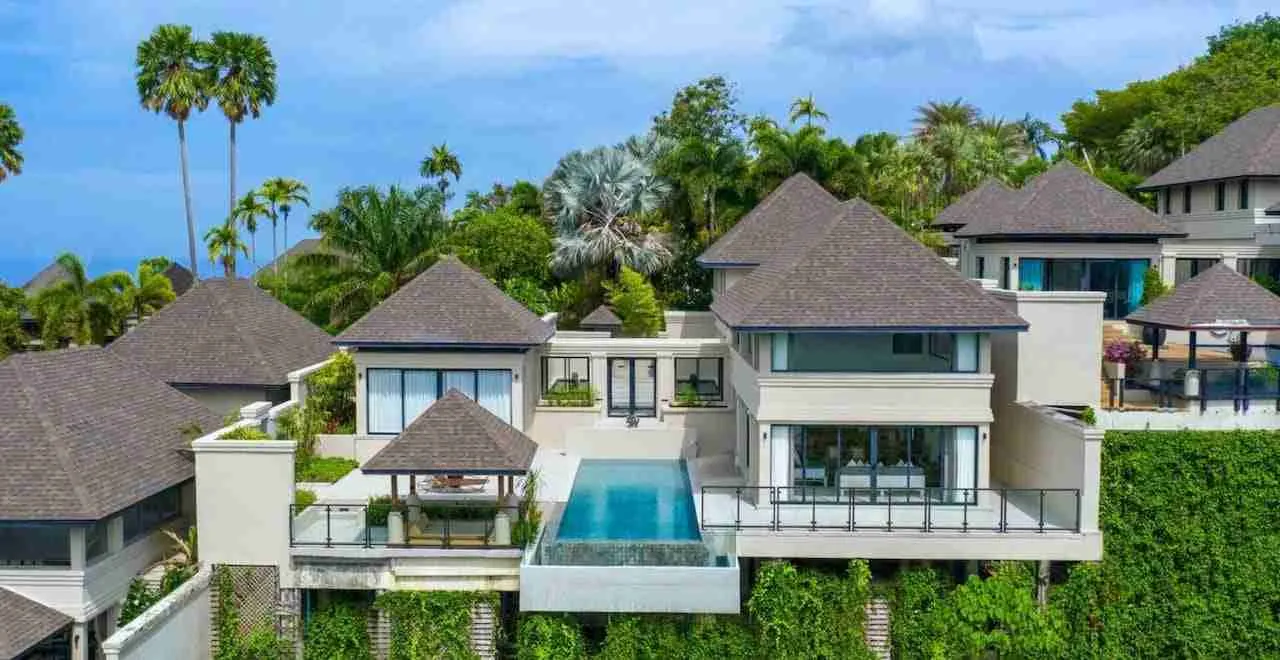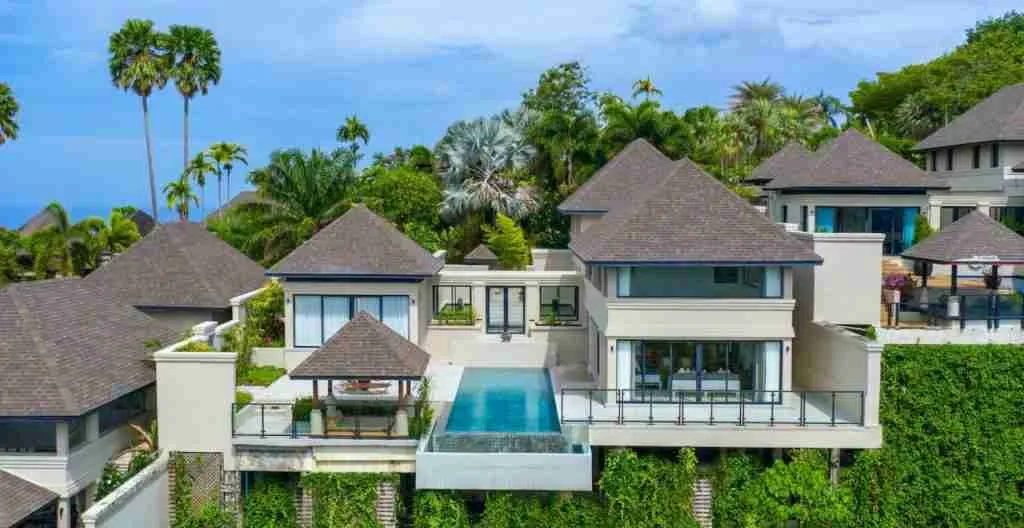 It is two floors high and features multiple living spaces, a big kitchen, cinema room, entertainment room, private infinity pool, and BBQ area.
It is all-inclusive and has everything that you might look for in a villa.
Do you want to hire a private award-winning chef to prepare a meal for two? How about throwing a pool party with hot party models?
Just let us know what you have in mind and let our concierge arrange everything.
TreeHouse Villas Koh Yao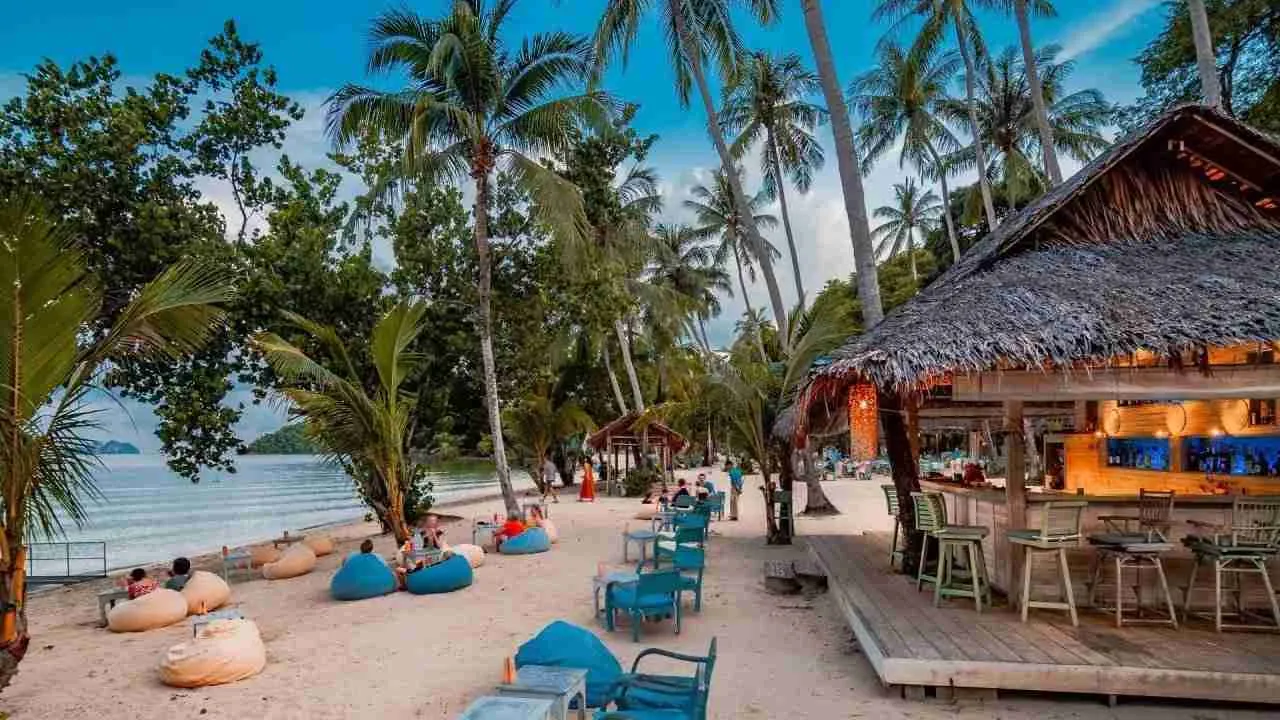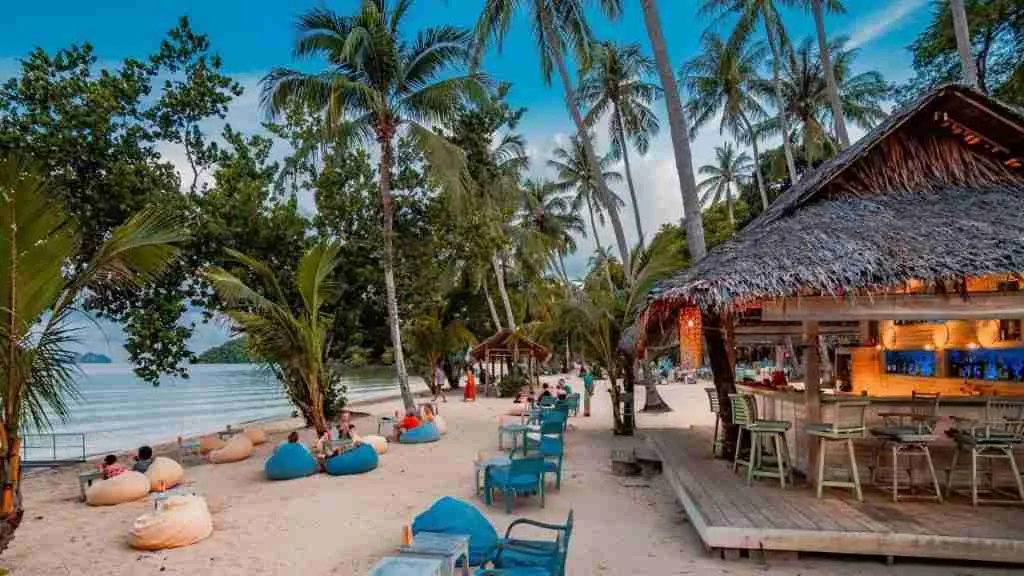 Nothing describes "tropical paradise" more than a luxurious cottage set by the beach.
With its unique architecture set in one of Thailand's best islands, this 5-star resort in Koh Yao is a must-visit.
Their signature beachfront TreeHouse Villa is an incredible space for couples.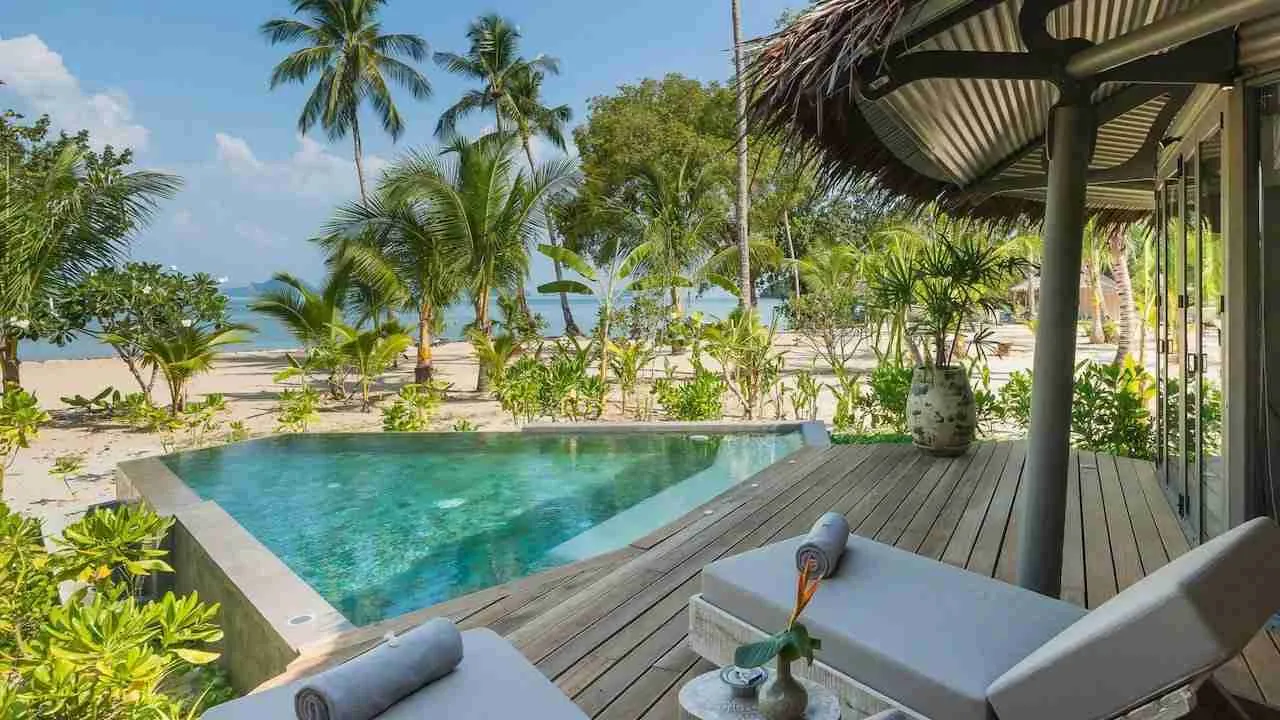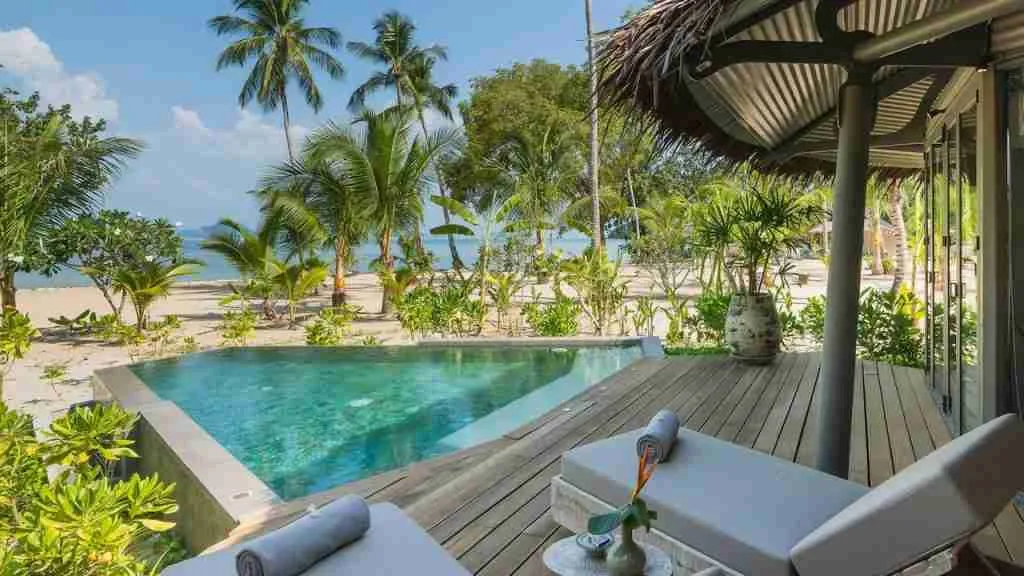 It is beautiful from the outside, and even more on the inside.
It is complete with a private dining room, bar, double swing, sunbeds, and 7-meter infinity pool all decorated in a chic European style.
The incredible design ensures the color palette matches the colors of the jungle and the sea.
Apart from the rooms, you will like the different offerings they have.
Whether it is dining al fresco or a trip to the PakBia National Park, these moments will be very special.
We can also arrange a yacht ride to this resort or take you around Koh Yao on a leisure cruise to make your experience 10x better.
Wine on deck as you watch the sunset of Phang Nga Bay, who can say no to that?
Beyond Resort, Khaolak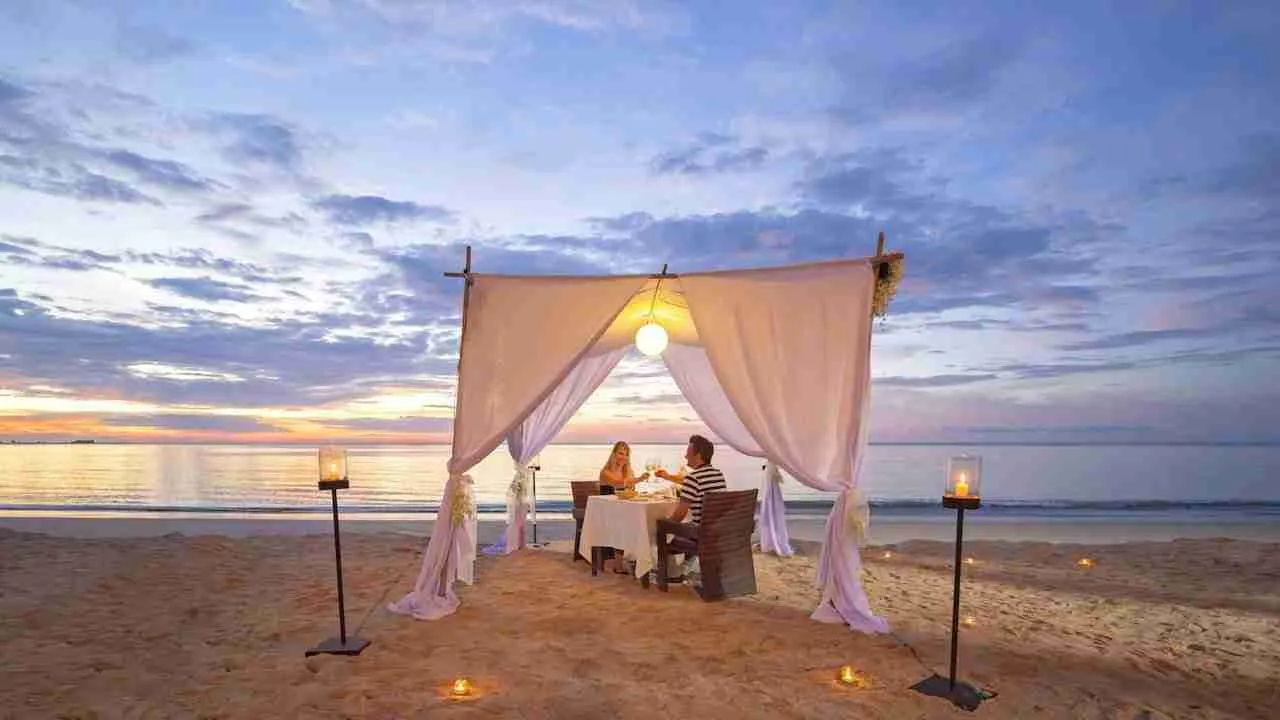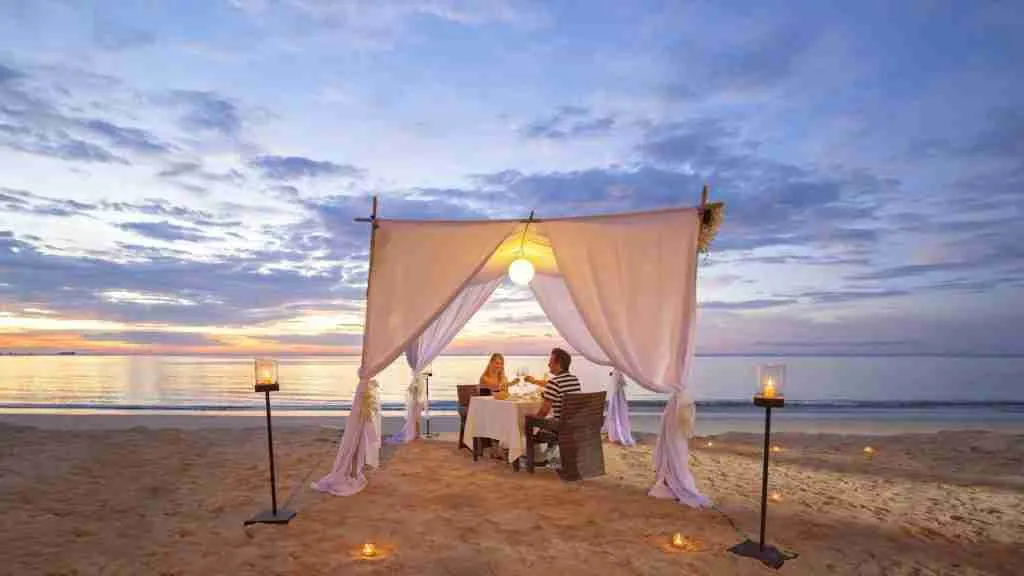 This multi-award-winning all-villa adults-only beach resort is a paradise for lovers.
The rooms are all gorgeous and easily have access to the sea.
Their Two-Bedrooms Pool Villa is the best choice available.
You get a 204 sqm place with 180 degrees view of the Andaman Sea.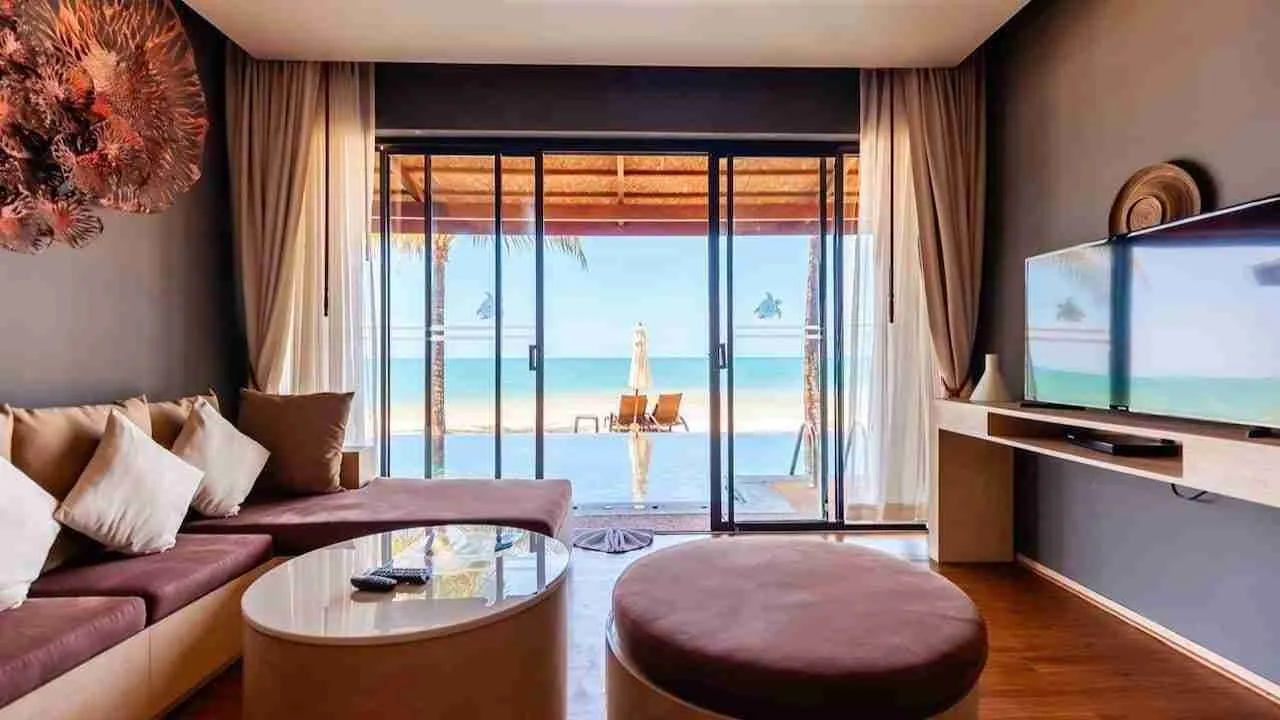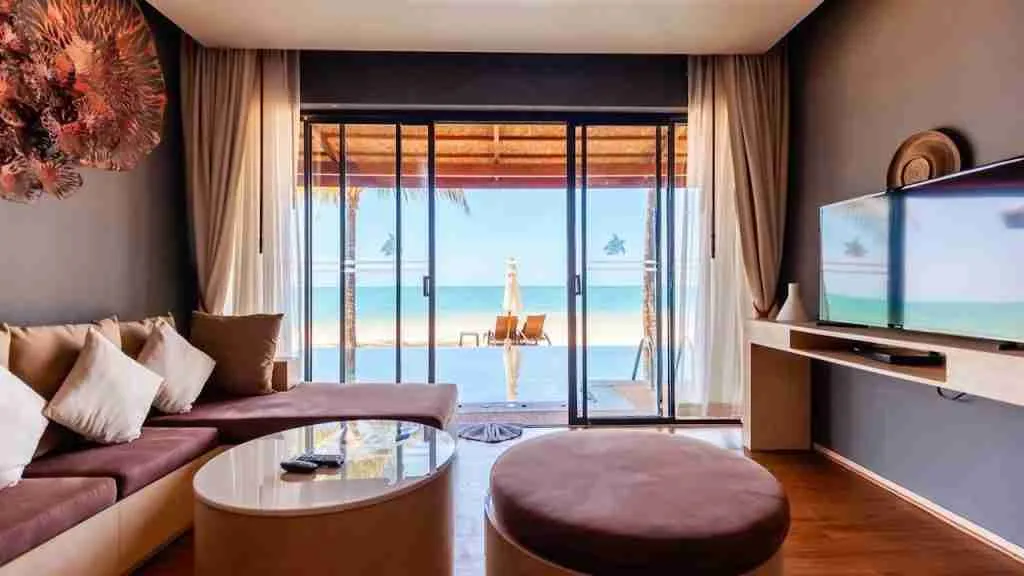 The main highlight is its private pool with underwater spa jets.
Late at night, it can be a good spot for a little romance with your partner.
You can freely explore the resort and be treated to delicious food and cocktails in their swim-up bar.
If you're feeling adventurous, the team can arrange an excursion trip to nearby islands or the Khao Sok National Park, too.
It's clearly a must do luxury experience while in Thailand.
Only guests above 12 years old are allowed at Beyond resort so it is peaceful and relaxing all the time.
Twin Lotus, Koh Lanta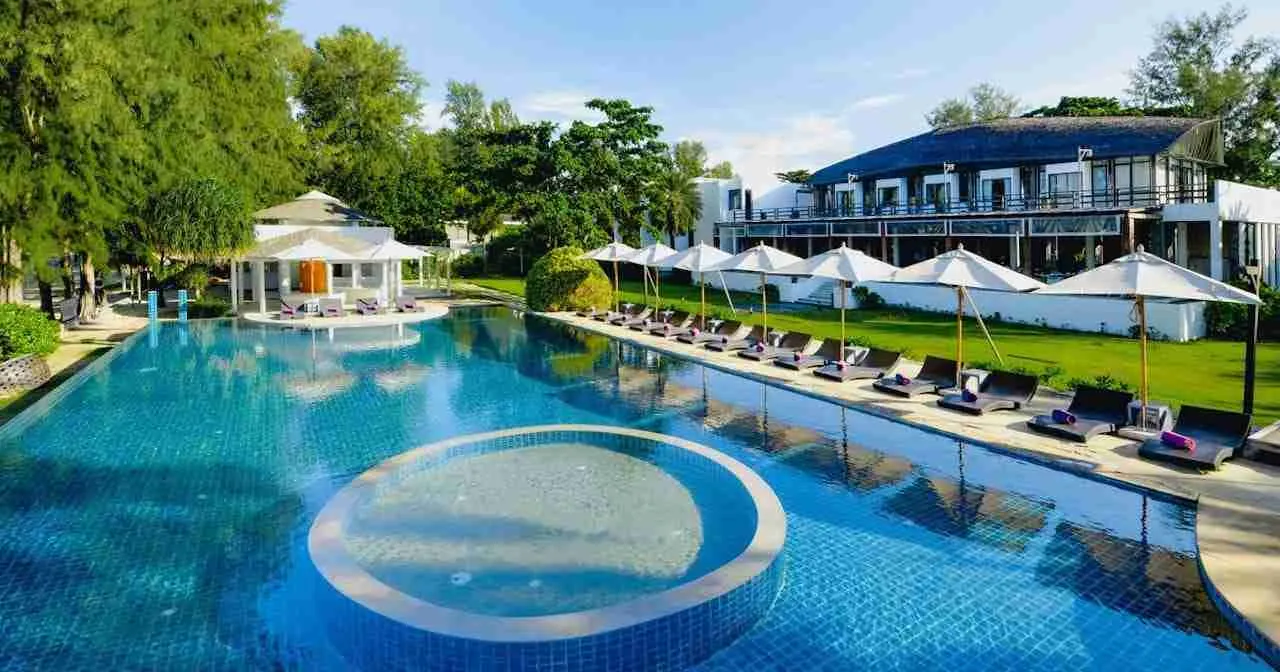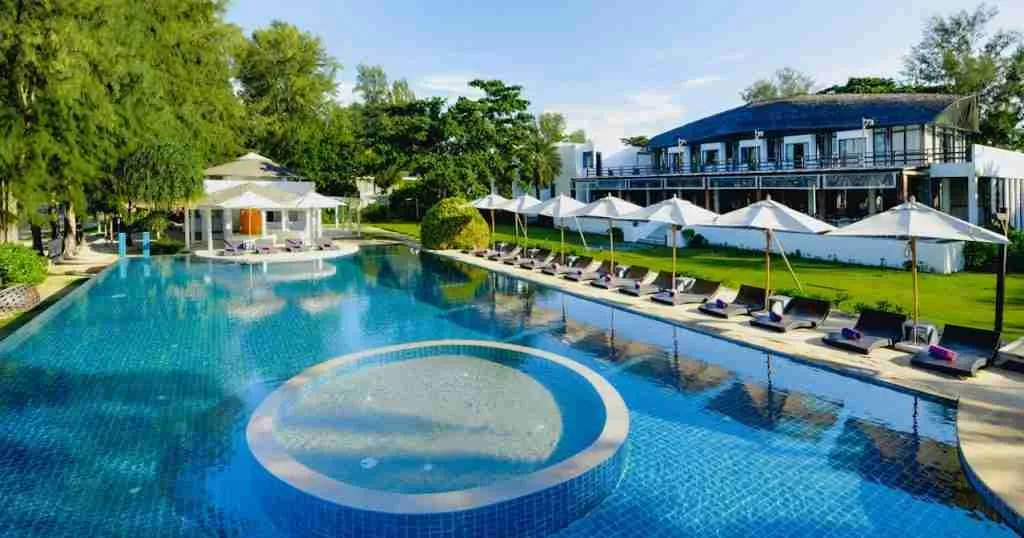 Koh Lanta is known for its laid-back beaches set in the most natural setting.
This makes for a great, private holiday for couples, especially at Twin Lotus.
Set amidst the tropical trees, this resort is a hidden gem on the island. They have great facilities and amazing pool villas for adults.
For example, their 2-Bedroom Pool villa spans 125 sqm wide.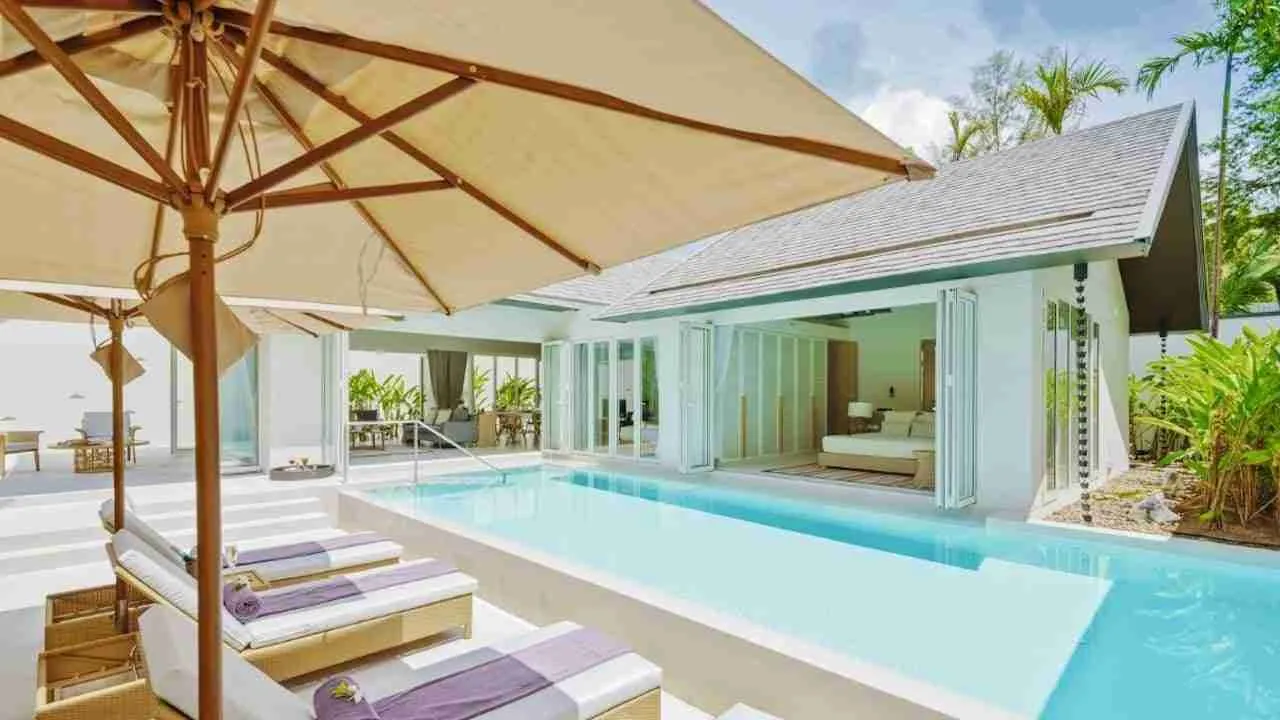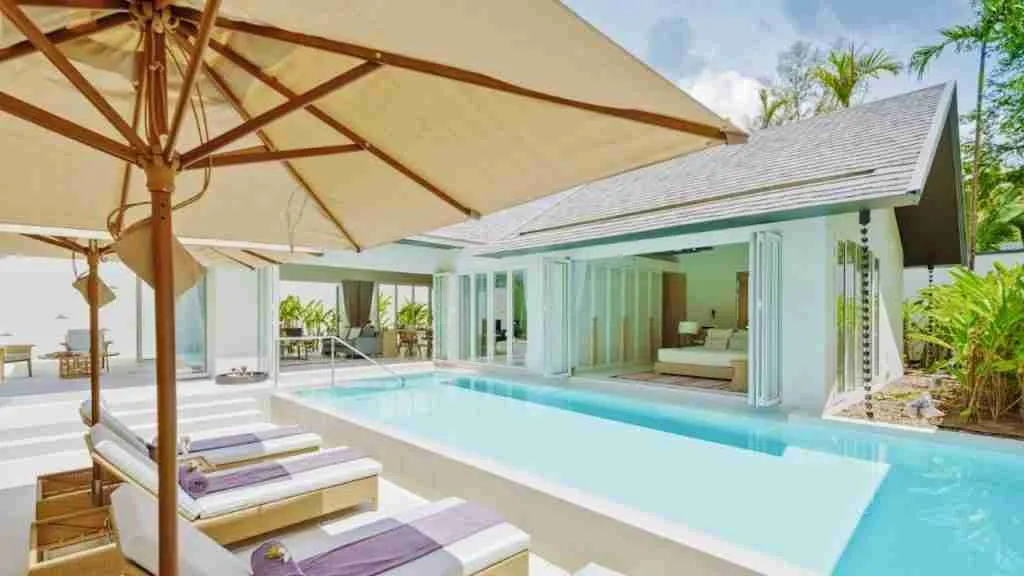 It features ultra-soft king beds and a pretty living area that leads to the private pool with sun loungers and an outdoor shower.
All of these have design, comfort, and privacy in mind.
That is why you and your partner can have a good time together without interruptions.
Cap off the day with a session at Bua Luang Spa, easily one of the top spa resorts in Thailand.
They have 9 treatment rooms for couples with an outdoor jacuzzi and open-air Pagoda.
We understand that you want to enjoy superior accommodation with complete privacy.
These resorts will be exactly what you need for quality time with your partner.
Beluga Boutique Hotel, Koh Samui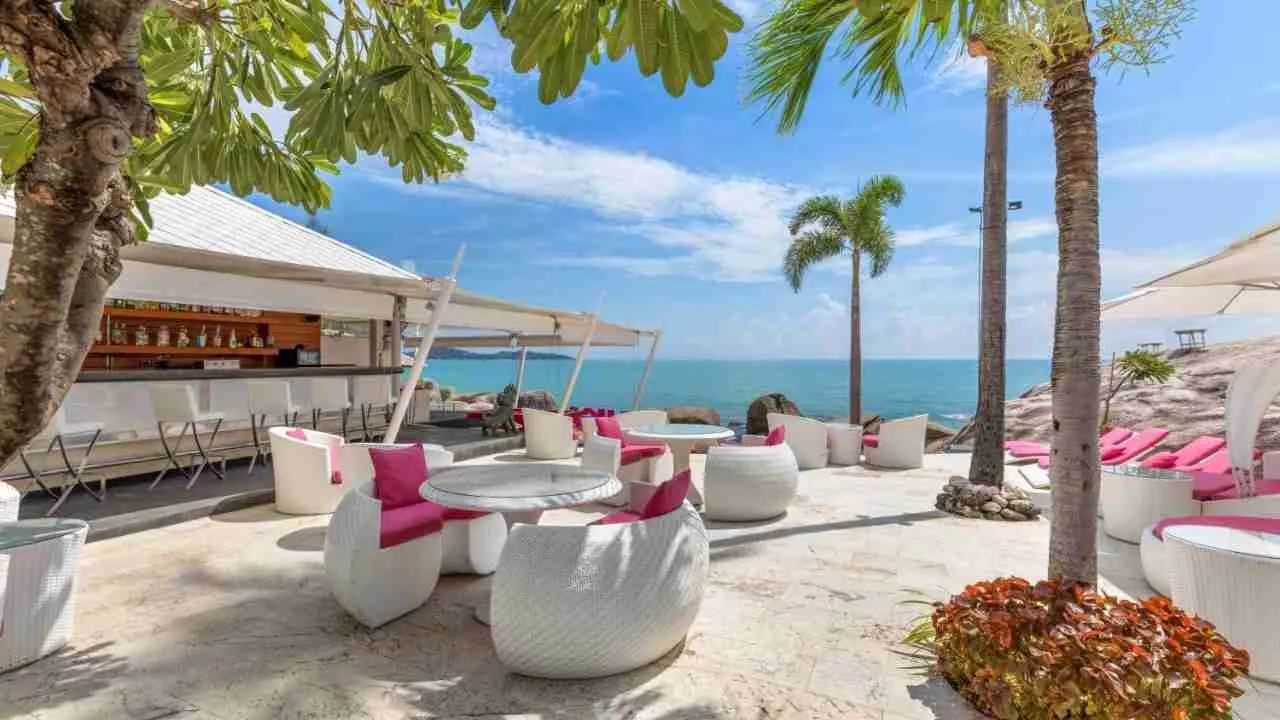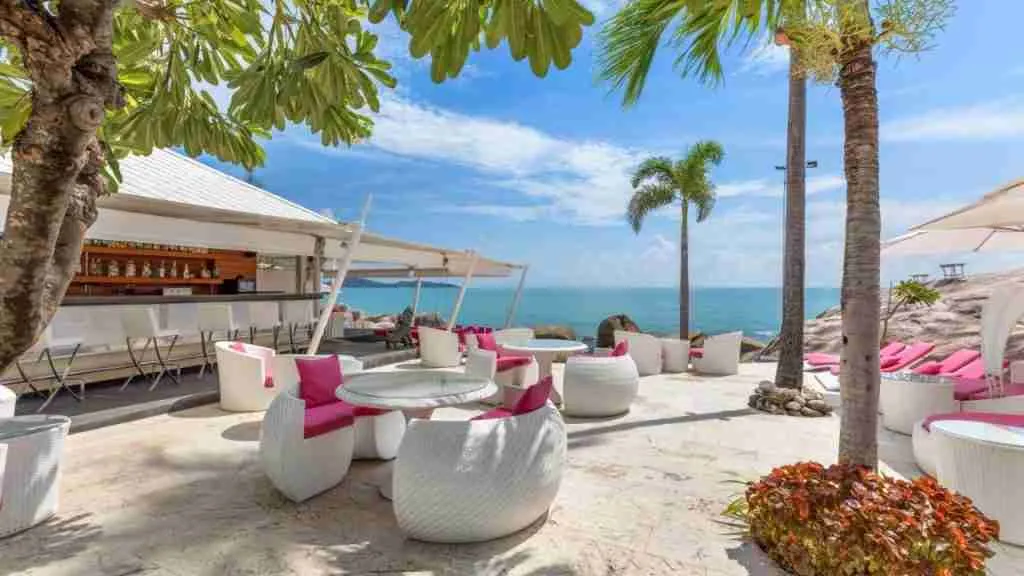 Koh Samui might be one of the islands with the best nightlife in Thailand, but it is also home to many romantic resorts for couples.
Like the Beluga Boutique Hotel, this relatively-new adults-only resort should be on your list.
It will remind you of a white mansion by the coast. It is even more beautiful at night with the lights creating a sexy ambiance for its guests.
While booking a room is good enough, why not take it to the next level and book the entire resort?
This will be the ultimate location for a private adult party.
Why not organize a luxury bachelor party there?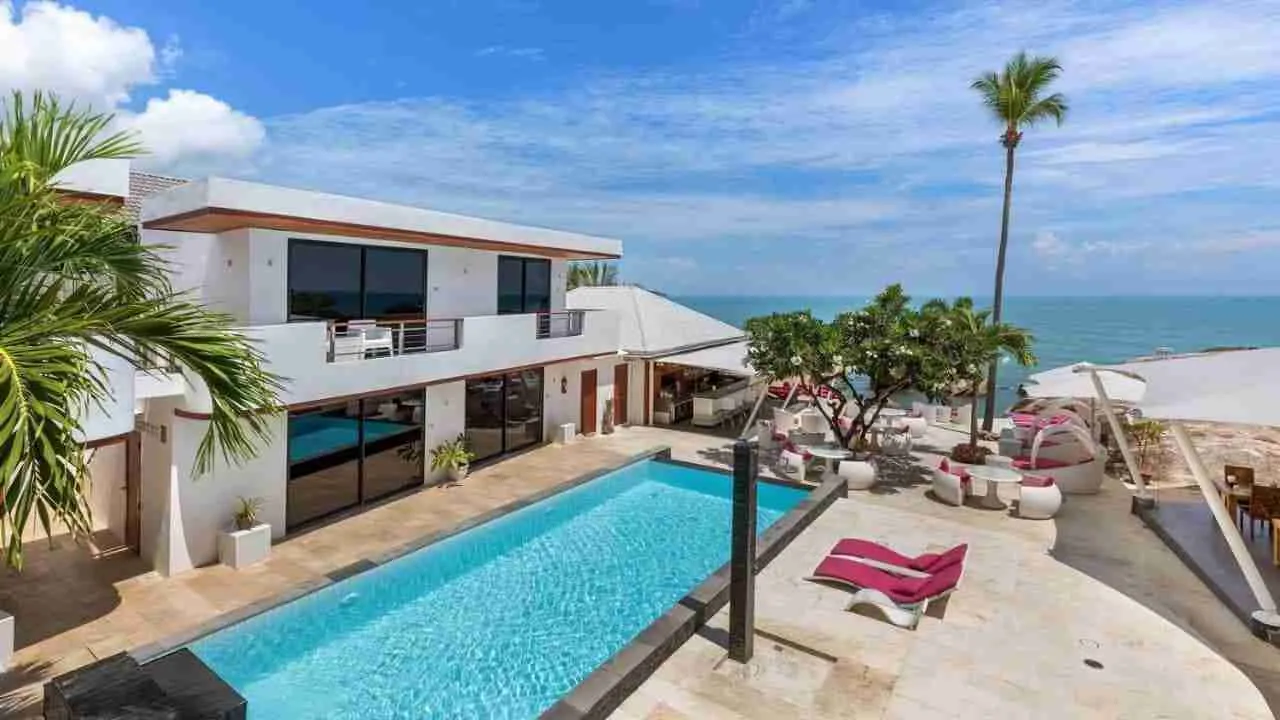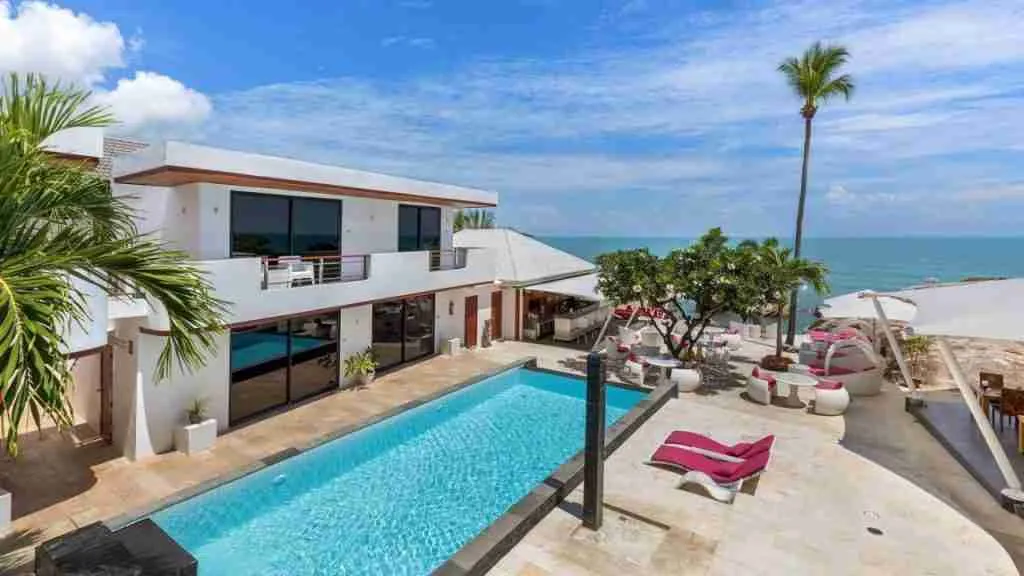 You get the whole place to yourselves and enjoy their warm hospitality as they serve you your favorite food and drinks.
Make it better by organizing your own event here.
It can be a pool party filled with the hottest people.
With a good DJ set-up and free-flow booze, it will be a paradise for adults.
Check our luxury party planning service for your next event in Thailand.
Khwan Beach Resort, Koh Samui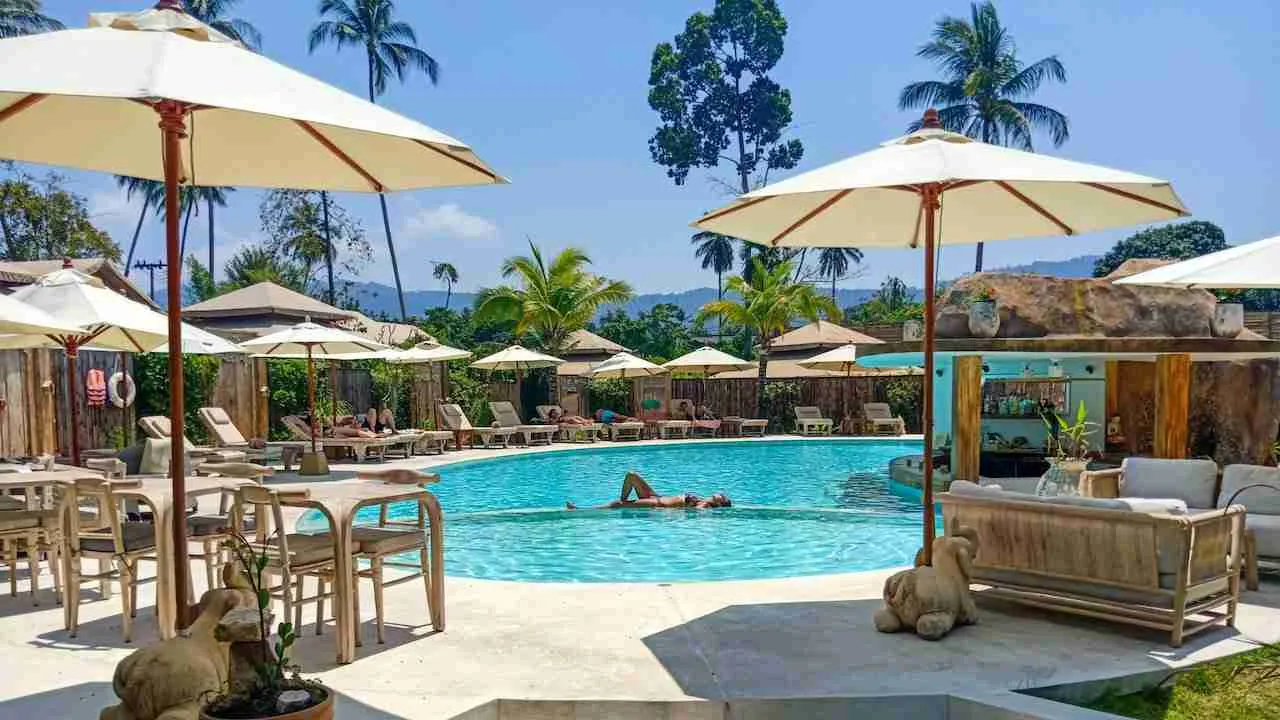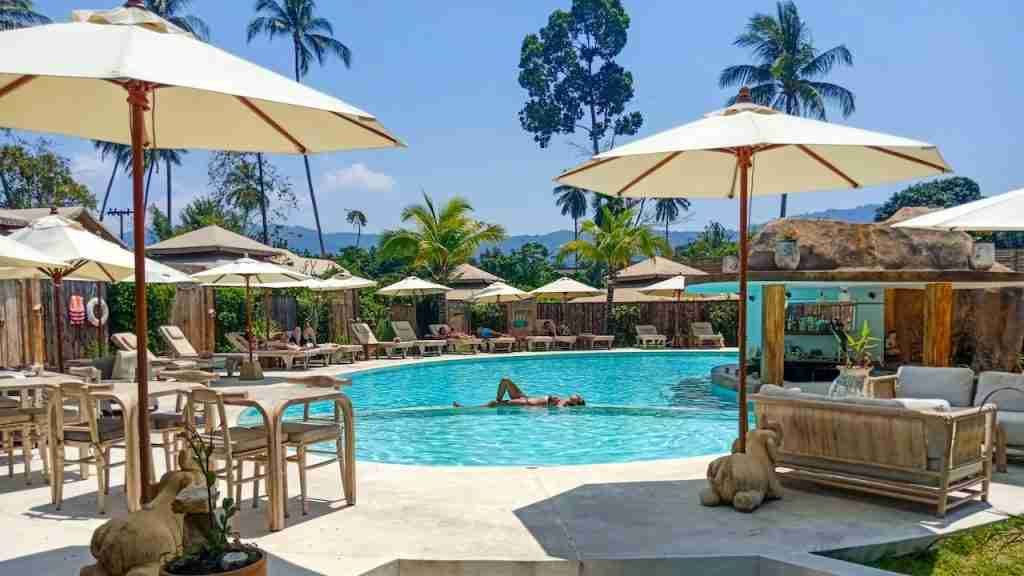 Another good option in Koh Samui is Khwan Beach Resort.
The place will remind you of a five-star resort in Canyon Point.
The colors, the decorations, and the set-up of the villas look spectacular. This makes a great spot for couples celebrating their anniversary.
Their pool villas are exceptional, but be sure to check out their luxury 2 bedroom tented villa.
Your date will be impressed because it is unique and unlike the rest of the luxury villas you'll find in Samui.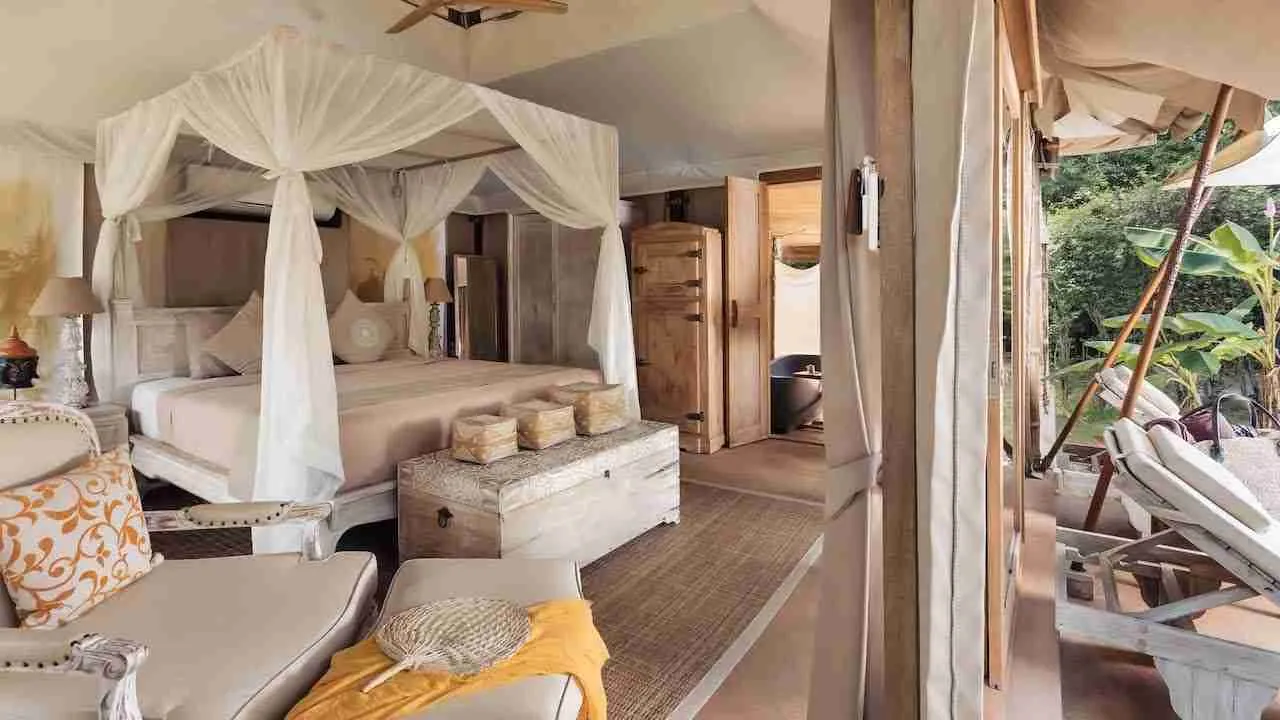 The outdoor feel mixed with modern luxuries will bring out a unique experience lovers will remember.
Be lost in your own world as you enjoy each other's company from day until night.
You can order room service and have meals in bed.
You can also book a massage and other spa treatments right here for full-body pampering.
Contact VLS To Plan Your Romantic Holidays in Thailand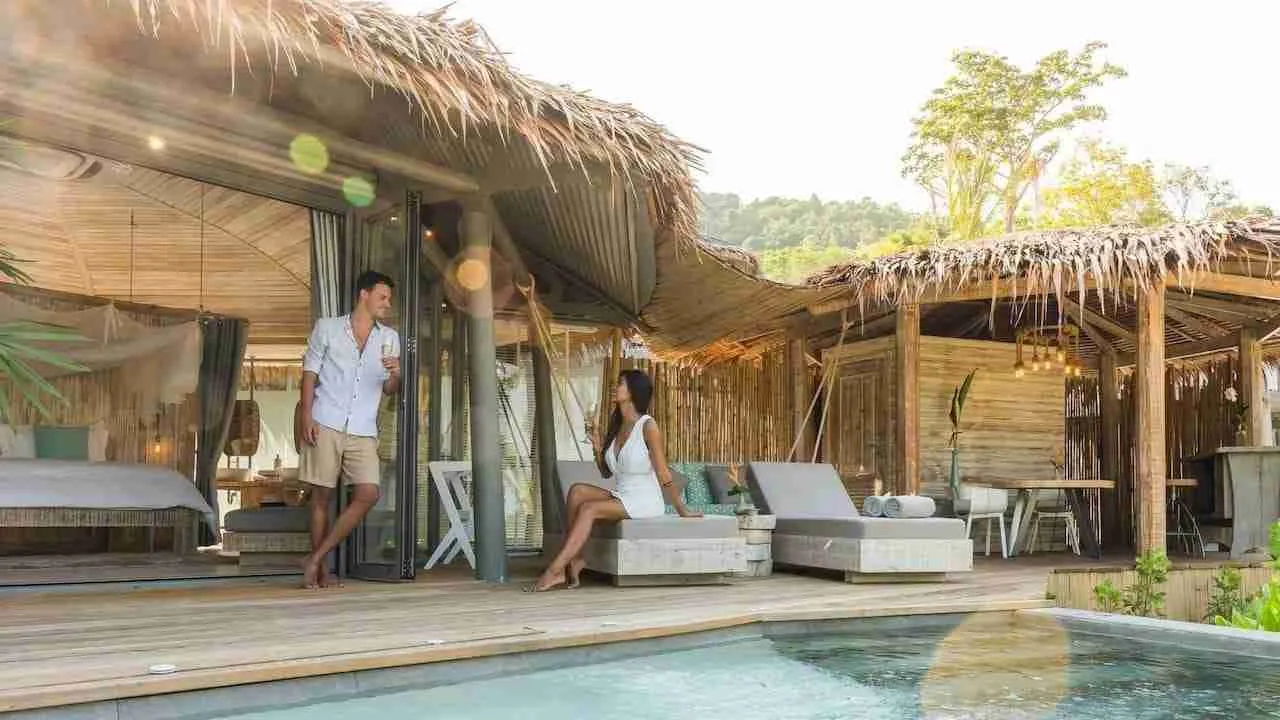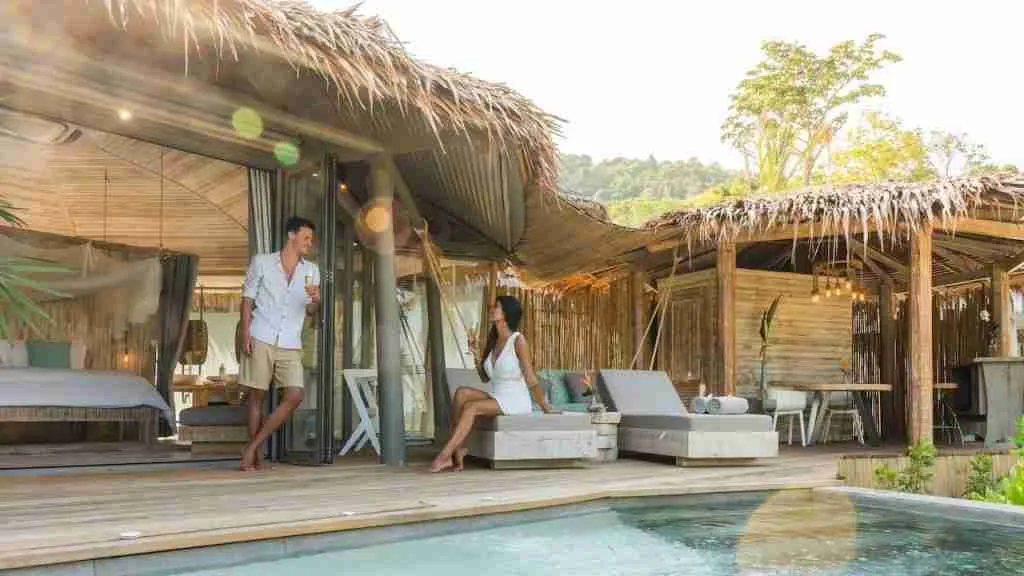 Contact us to book a room at any of these adults only resorts and to help planning your next trip to Thailand.
We can also assist with:
Travel arrangements (land, water, or air)
Restaurant reservations
Luxury car or boat rentals
Entertainment add-ons (party models for hire, private chef bookings, etc.)
Events planning and management
Visa and immigration assistance
… and many more!
Check the list of our services and get in touch with VLS today to get started.
FAQ
Where are the best adults only resorts in Thailand?
Phuket and Koh Samui are by far the top destinations to stay at adults only resorts. Both places offer over a dozen adults only resorts with different amenities, locations, etc.
What is the best adults only resort for a honeymoon?
The Pavilions Phuket is the best adults only resort if you're celebrating anniversaries or going on a honeymoon because of their world-class facilities and amenities, and the incredible service from their staff who will go the extra mile to make your experience one you'll remember forever.
Are there adults only naturist resorts in Thailand?
Yes, you can find adults only resorts in Thailand like Harmony Naturist Resort in Phuket, Peace Resort Samui in Koh Samui, or Dragonfly Naturist Village in Chon Buri.