With over a thousand islands in the country, the Land of Smiles is home to the best tropical spots in the world.
Here's a run-down on the most beautiful beaches in Thailand for a luxurious getaway.
Kamala Beach, Phuket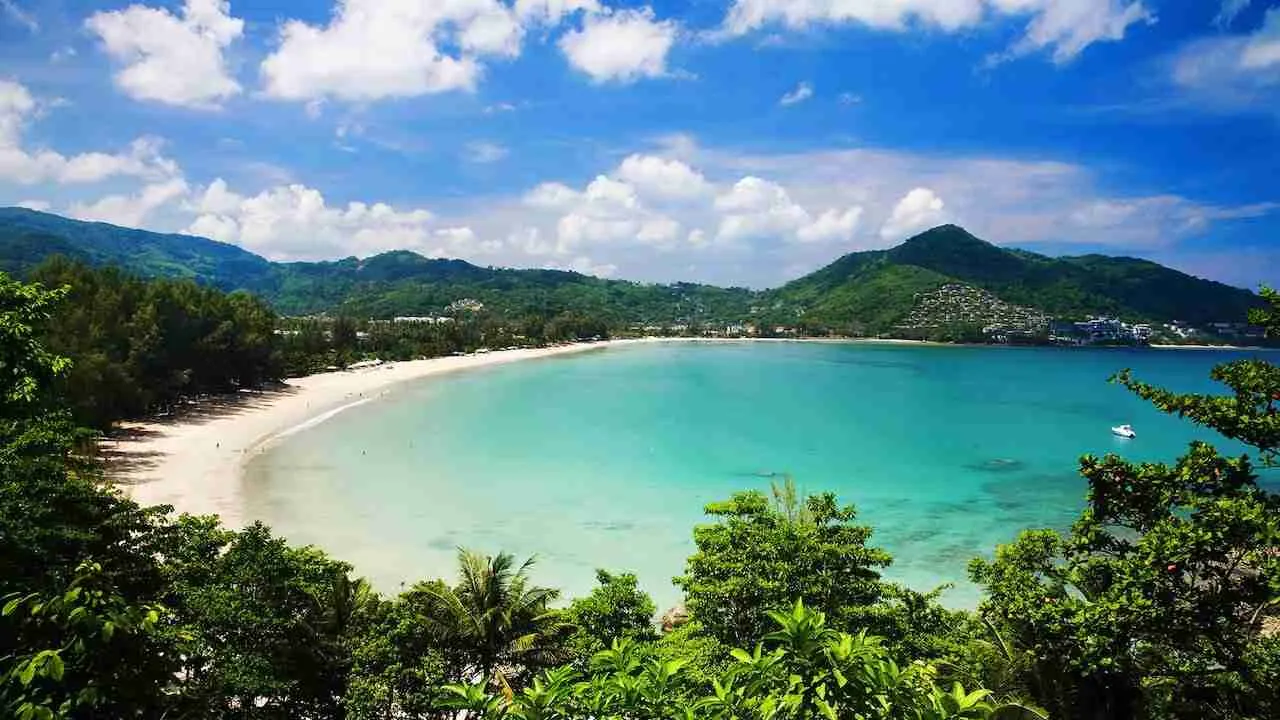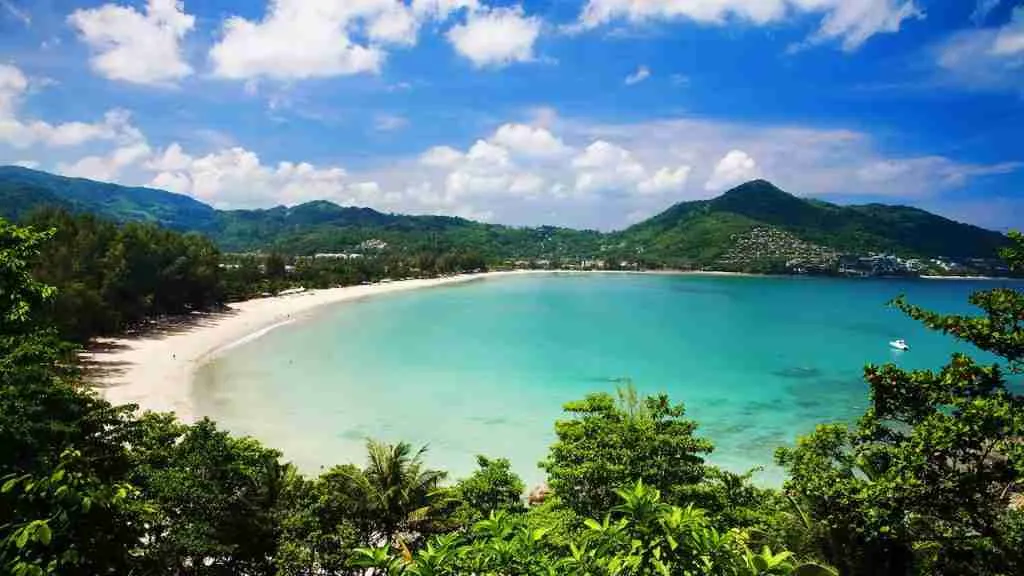 Among the most popular Thai beaches, Kamala Beach is one of them.
It is home to many luxury resorts, it is a great spot for water activities, and it has amazing nightlife.
Some of the best beach villas in Phuket can be found here.
Like the 5-star Intercontinental Phuket Resort, they have awesome 3-bedroom villas that are made for both relaxing and partying.
The architecture and interior are incredible and you will not want to leave your room. Not to mention that you have your own pool. You can wake up and have a dip to refresh your senses.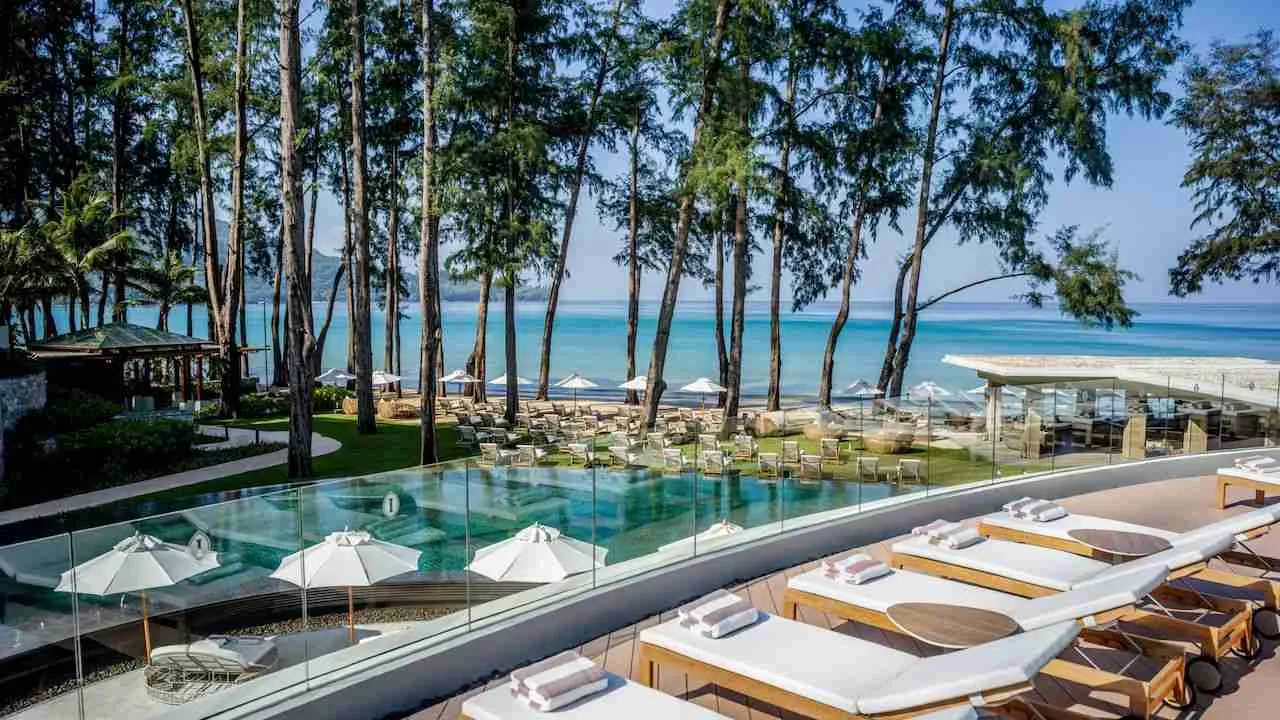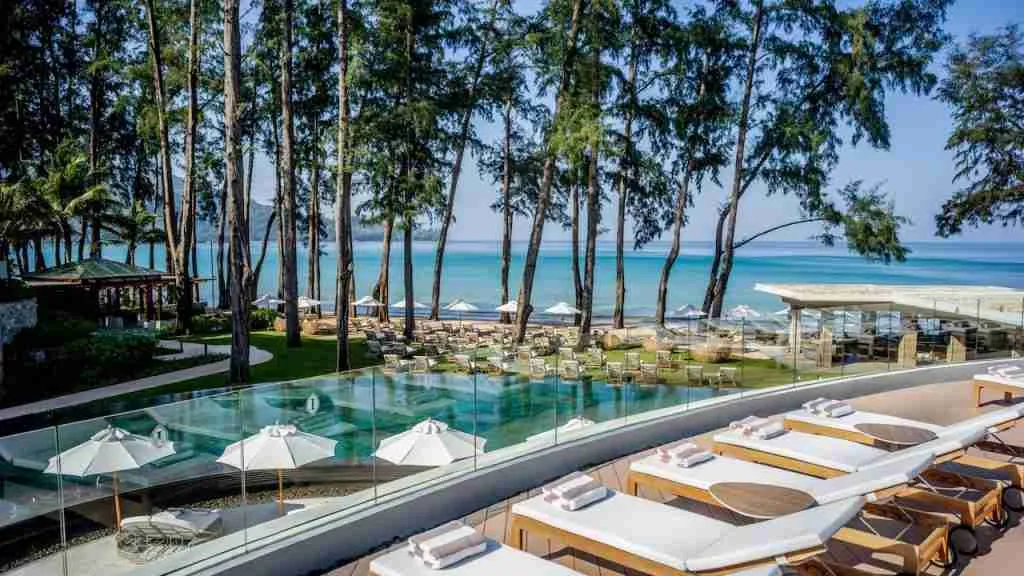 Then, their 5-star service from food to spa treatments will take your breath away. You can contact us for bookings here for the best rates.
As for water activities, you can do many things here like surfing. The waves here are great, so it is ideal for advanced surfers.
If you are new to the sport, don't worry. There are many trainers available (with a fee, of course).
Lastly, the nightlife here is good because it is bustling with bars and clubs. Cafe Del Mar Phuket is one of the most famous ones here.
Kata Noi Beach, Phuket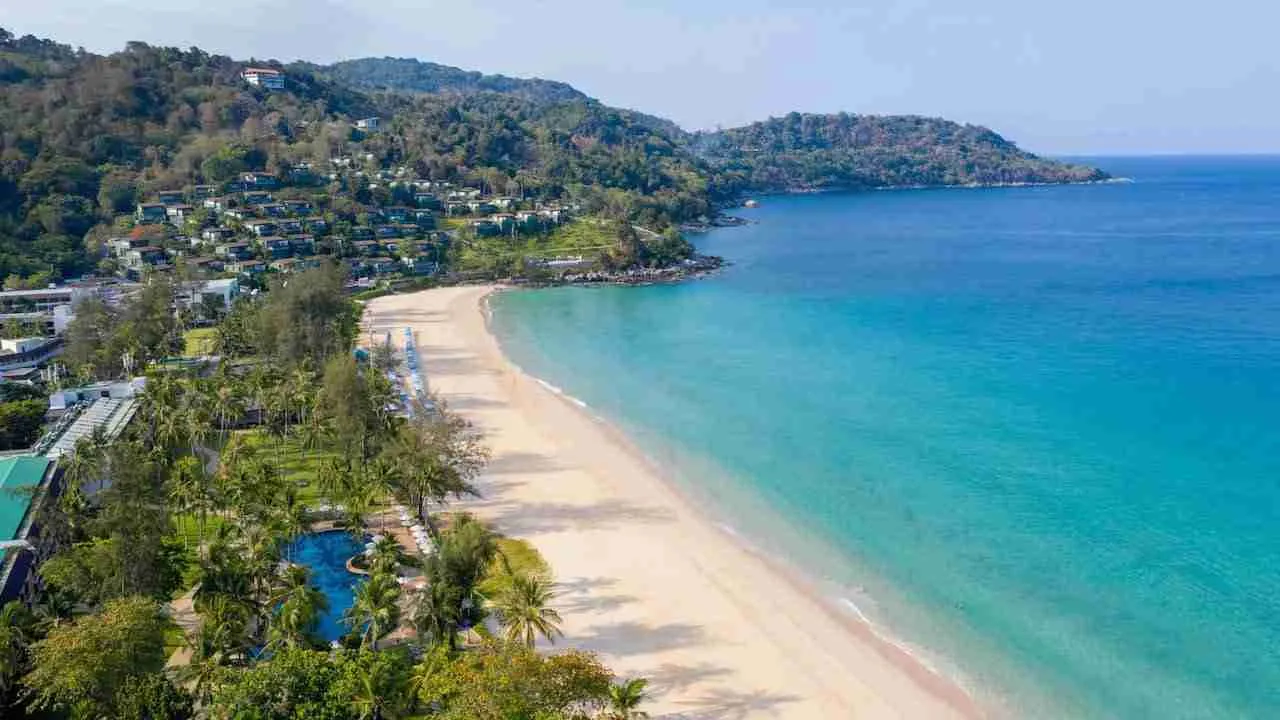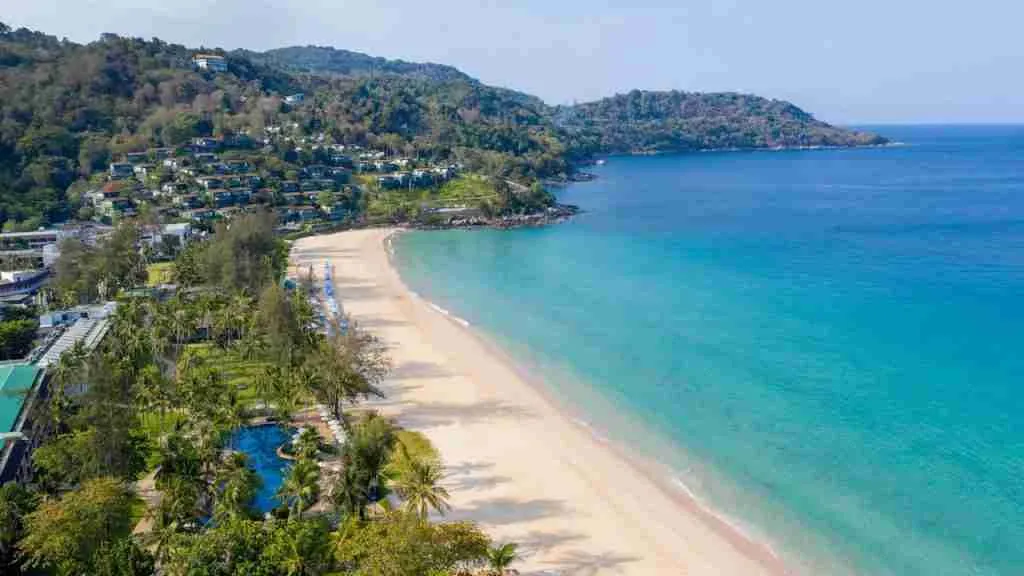 For the best beach holiday in Thailand for lovers, Kata Noi Beach is a must-visit.
It is a great location because it is almost half way between places like Patong Beach or Phuket Old Town. You get the best of both worlds while enjoying this almost secluded beach.
It is a quiet town, but that is what makes it special. This makes it a romantic and exclusive getaway that you can take your loved one for special occasions.
One of Phuket's most iconic resorts is located here. You can stay at award-winning resorts that are world-class.
You can immerse yourself in oceanfront accommodations with upscale gastronomy.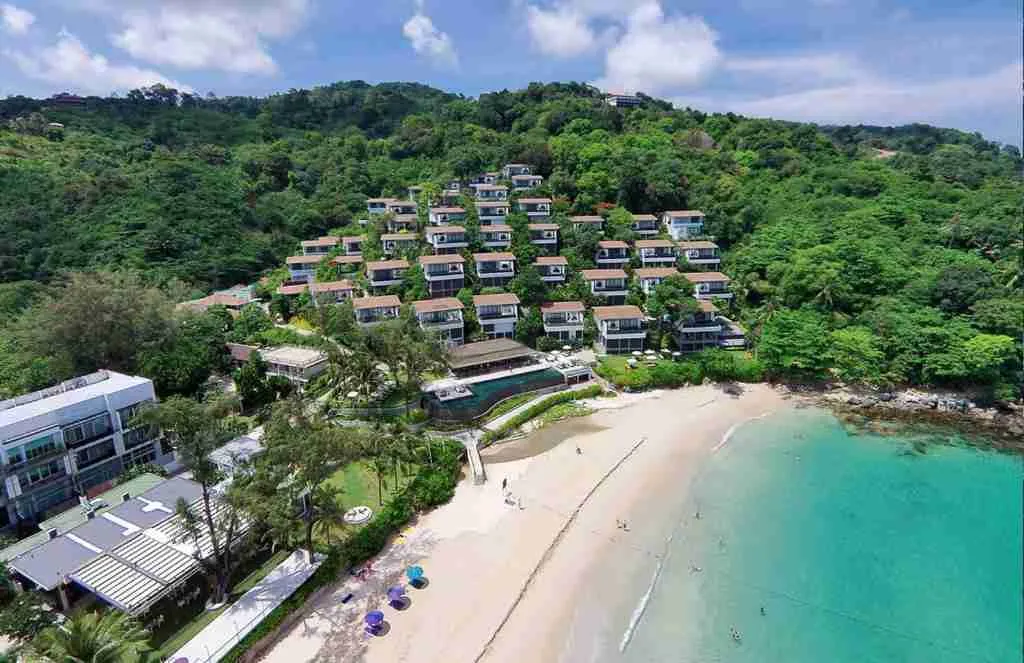 Plus, the facilities are top-notch, as well. It is a must to try their innovative spa treatments to de-stress and release all the tensions.
Want to have the best luxury travel experience at Kata Noi Beach?
Let VLS take care of your itinerary, and we'll create a trip that is suited to your liking.
Long Beach, Koh Lanta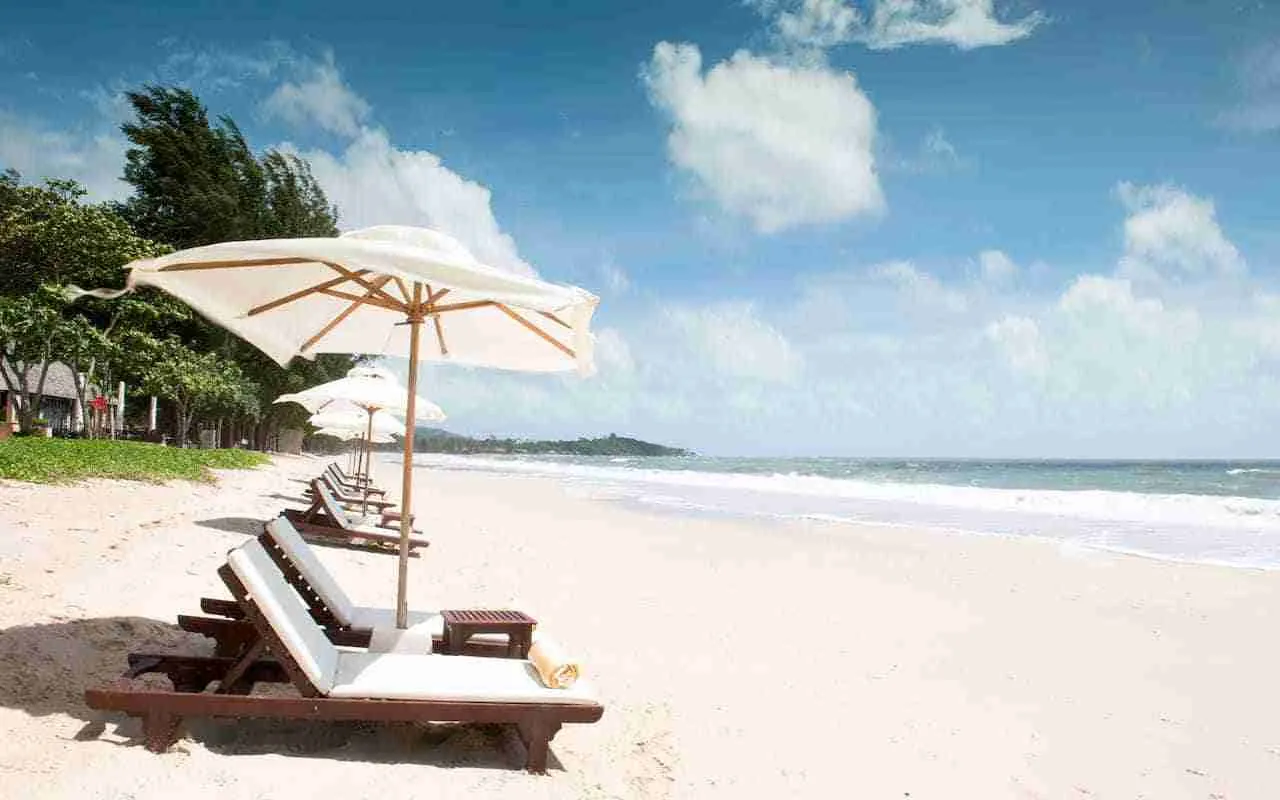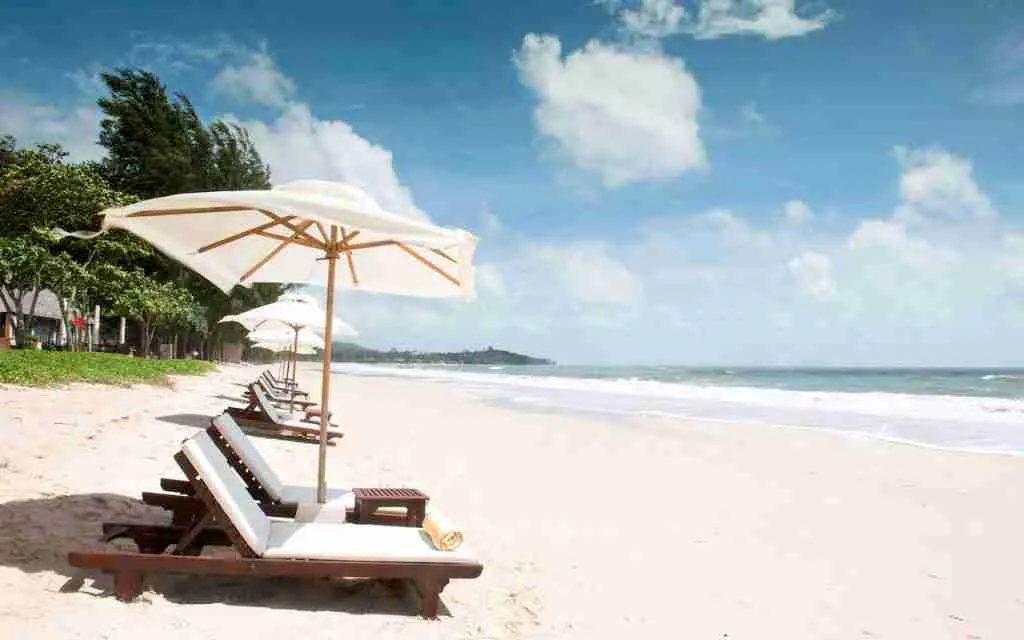 Nature lovers, this one's for you. This place is the ideal spot for a beach vacation.
With white sands stretching over 3 kilometers, Long Beach is a sight to behold.
It is a great spot to sunbathe, swim, and socialize. You will feel like the shore goes on and on, which makes it even more amazing up close.
With such a distance, going on a yacht ride here is ideal.
The water is calm and the sunset is breathtaking, which makes it a great location for lounging and partying in the middle of the sea.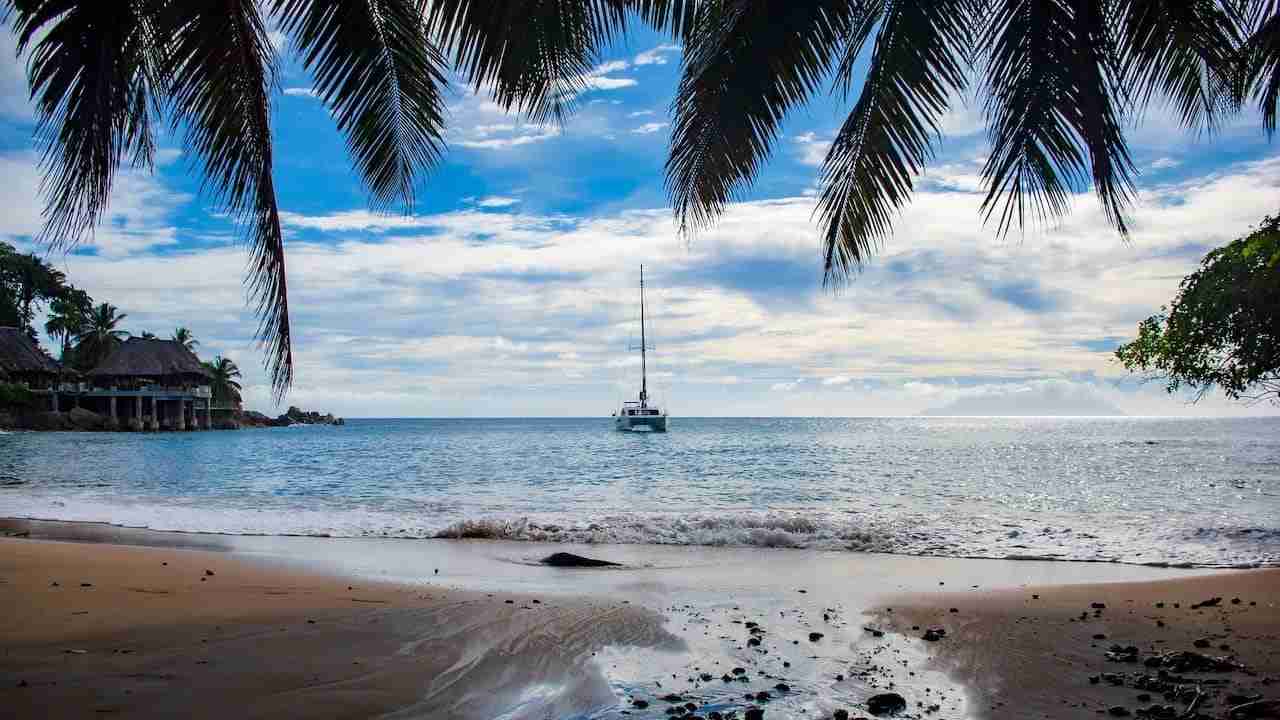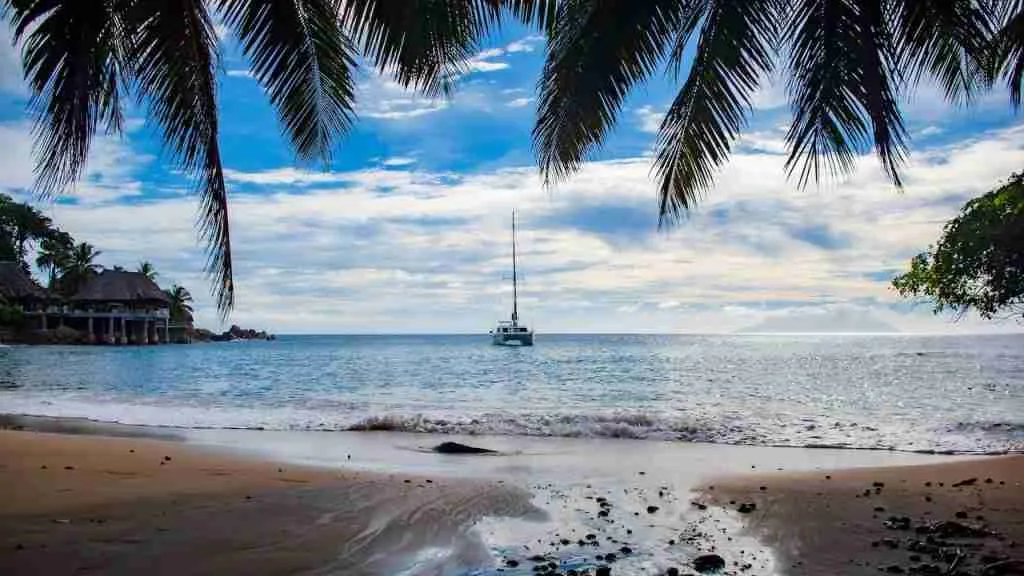 VLS can arrange the best private yacht party for you filled with entertainment.
After a fun-filled day on the sea, you can rest well in luxury hotels found here. You can indulge yourself with the ultimate services that Koh Lanta has to offer.
With spacious rooms, large private pools, and unbeatable facilities offered by luxurious resorts like Layana Resort and Spa, you will never want to leave the island.
Railay Beach, Krabi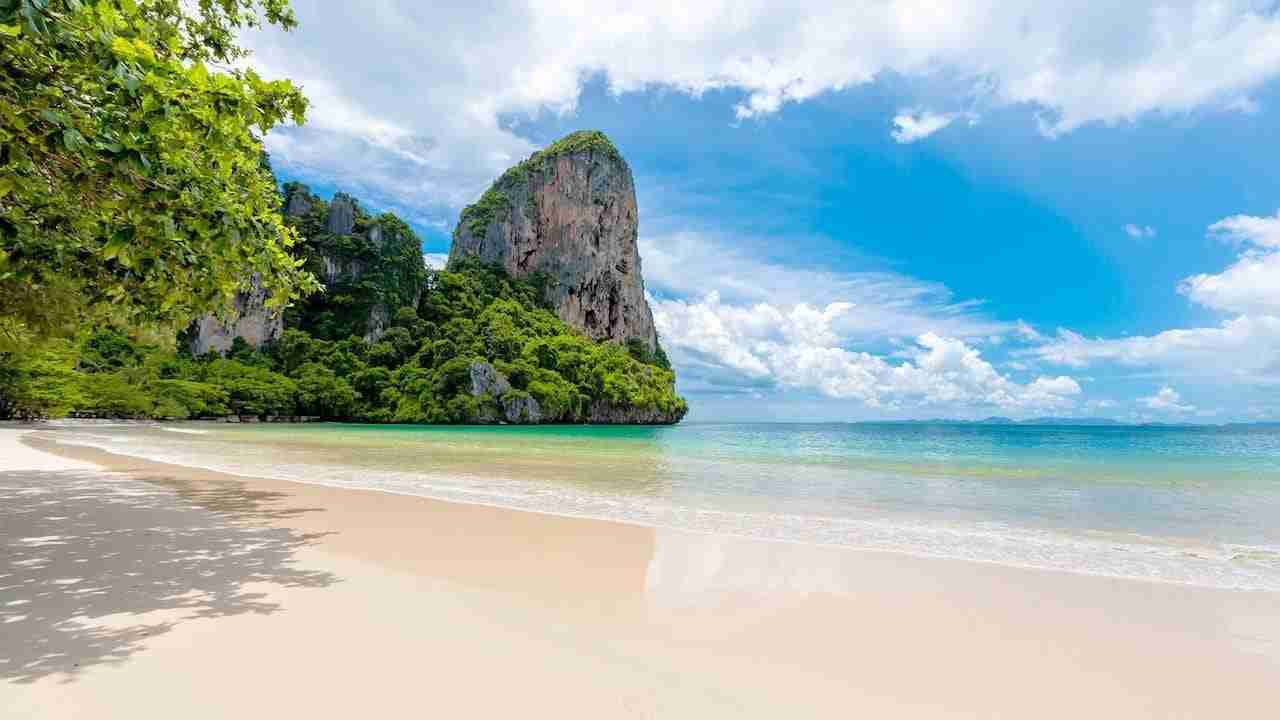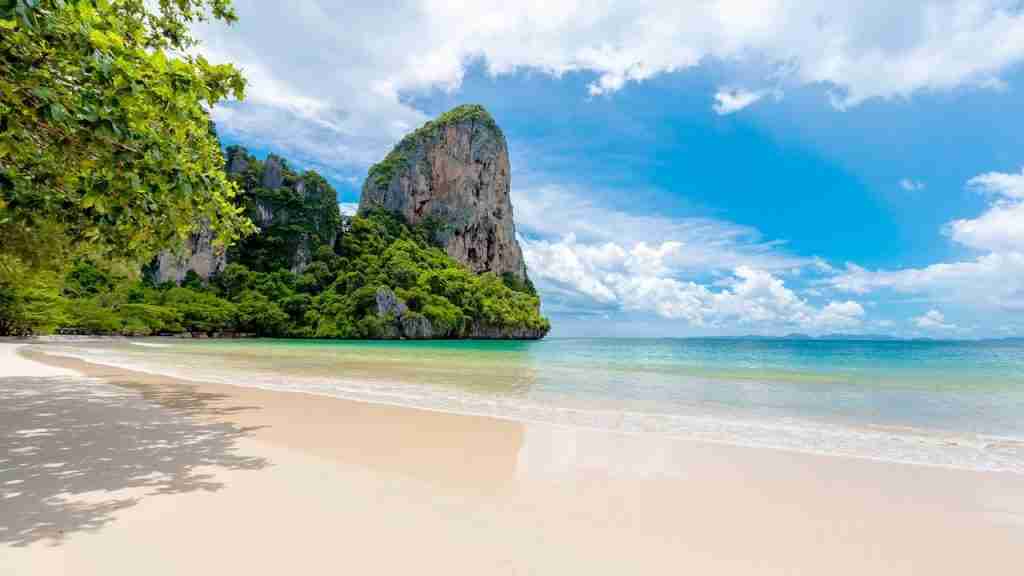 Looking for a laidback beach with generally good vibes? Railay Beach should be your next trip.
You can go to Railay Beach in Krabi two ways:
Take a 20-minute hike from Ao Nang Beach to Railay Beach via Monkey Trail
Take a 10 to 15-minute boat ride from Ao Nang Beach to Railay Beach (THB 150)
The first one is a good option if you want to see some nature and wild monkeys goofing around.
However, if you don't want to walk, the beautiful ride on the ocean is great, too. And you will get to see magnificent cave formations along the way.
When you arrive at Railay Beach, it will be like island paradise. The water is very clear and the place is bustling with entertainment.
Expect reggae music, funky bars, and lots of "happy" food and drinks. By happy, these are made with magic mushrooms or cannabis.
This makes the place one of the most exotic beaches in the country.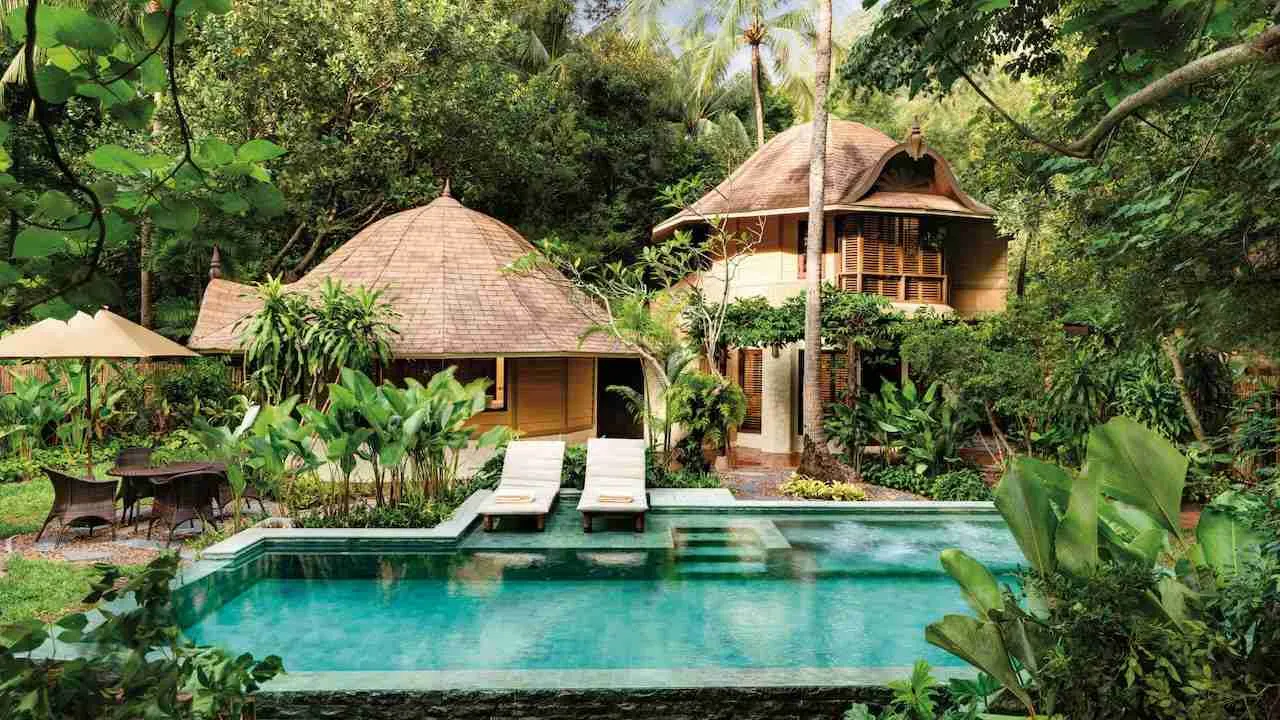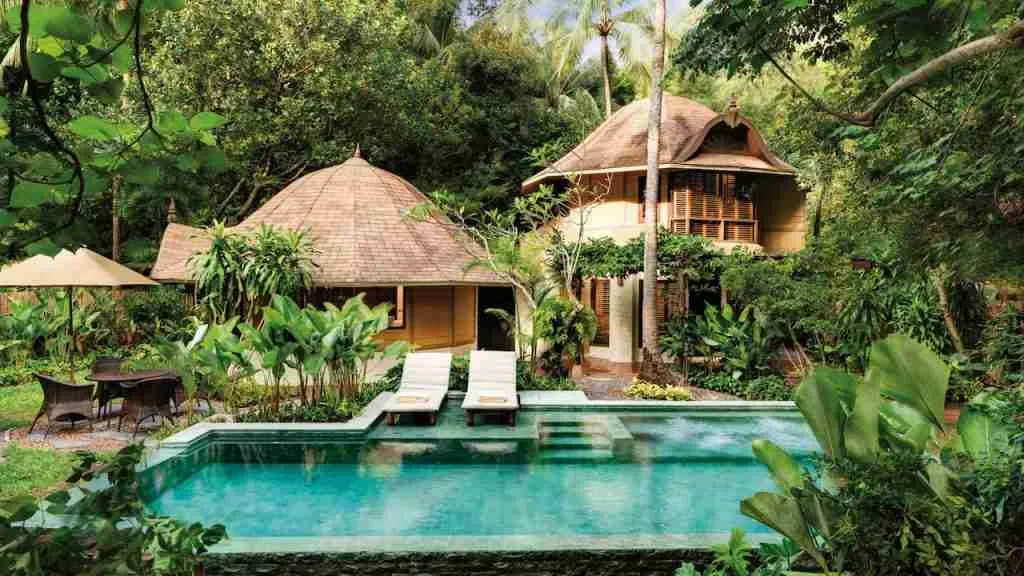 There are several high-end resorts on this beach that should be on your bucket list, too, like the 5-star Rayavadee.
It is a fantastic accommodation that will make you feel like the king of the jungle.
Coconut Beach, Khao Lak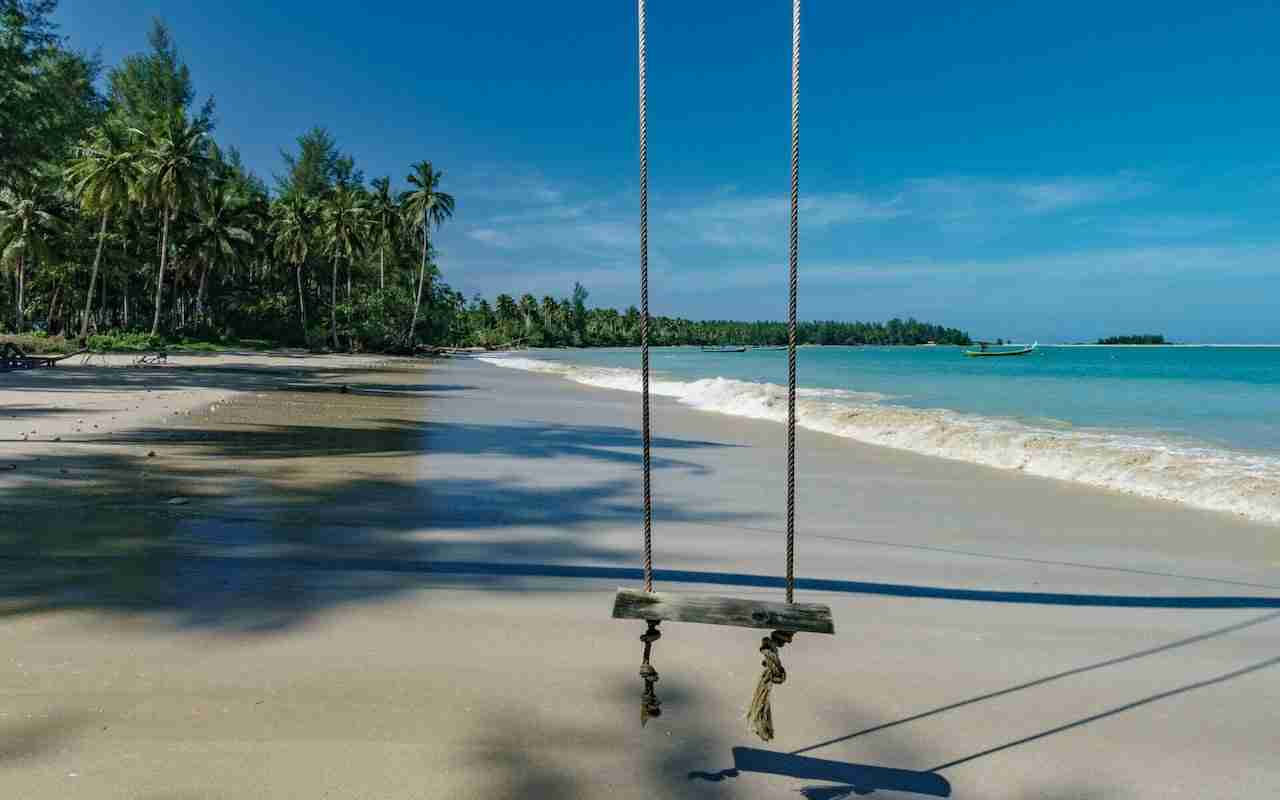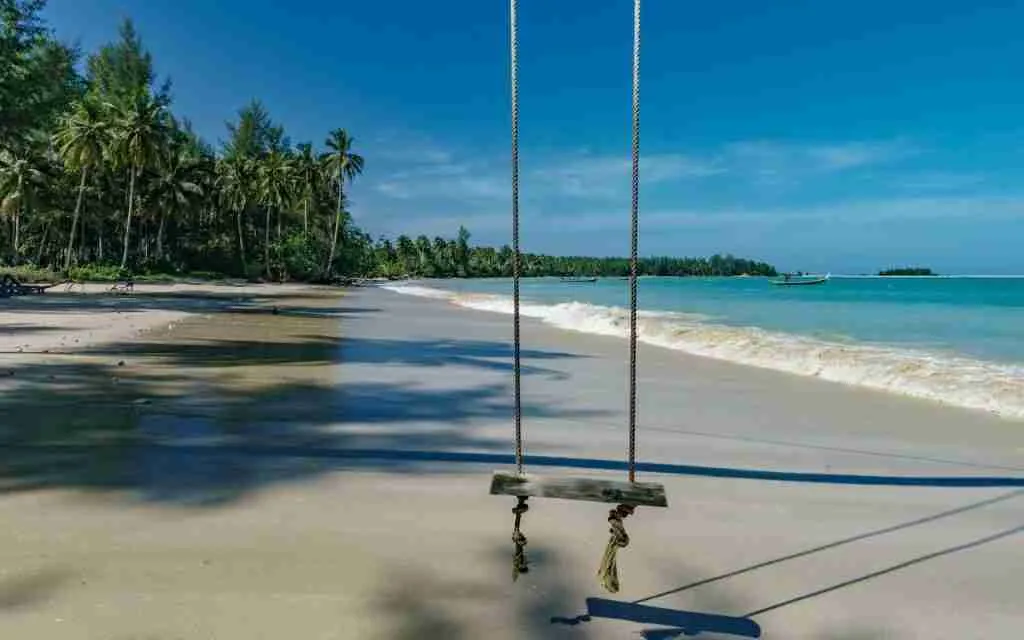 You can go to Coconut Beach in Khao Lak alone, and end up making friends and even meaningful connections.
This beach, as the name suggests, is lined up with coconut trees.
It makes a spectacular view with lots of shade under the sun. Although it looks very natural, it is still catering towards the upmarket.
Take The Sarojin Khao Lak, for example.
It is very exclusive and designed to be a sanctuary for elites. Each of their villas has a minimalist style that looks luxurious and upscale.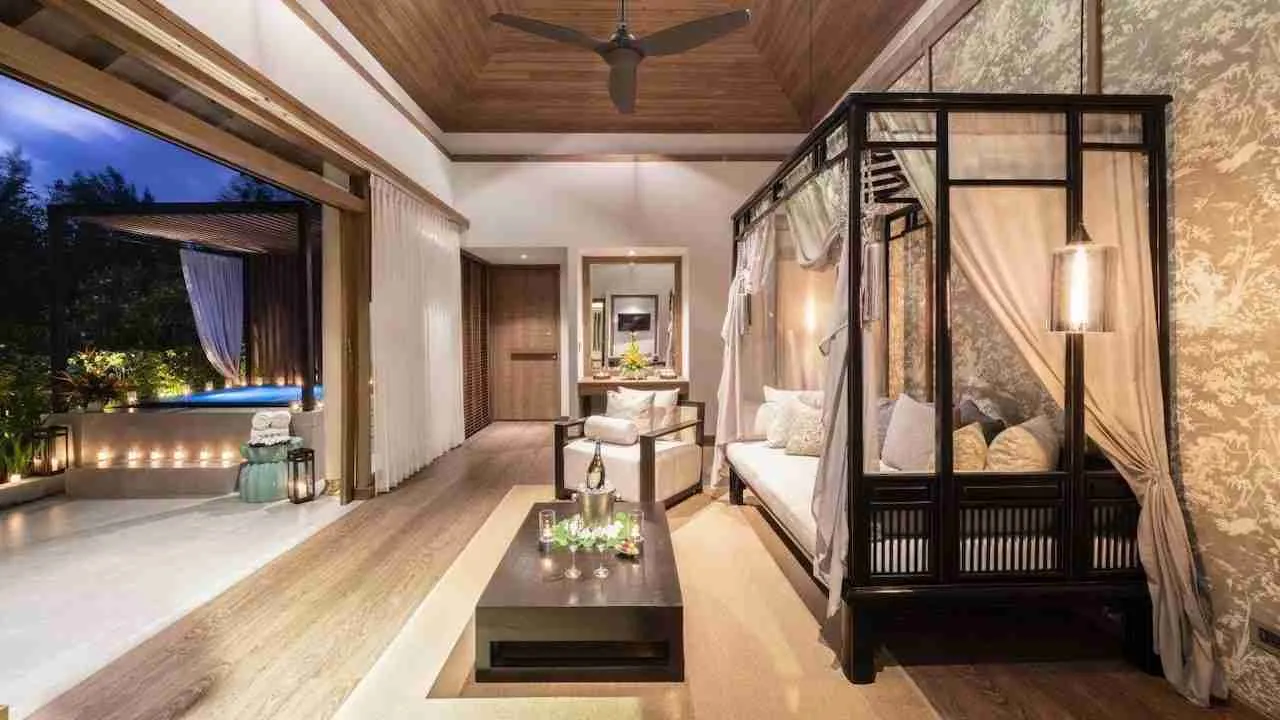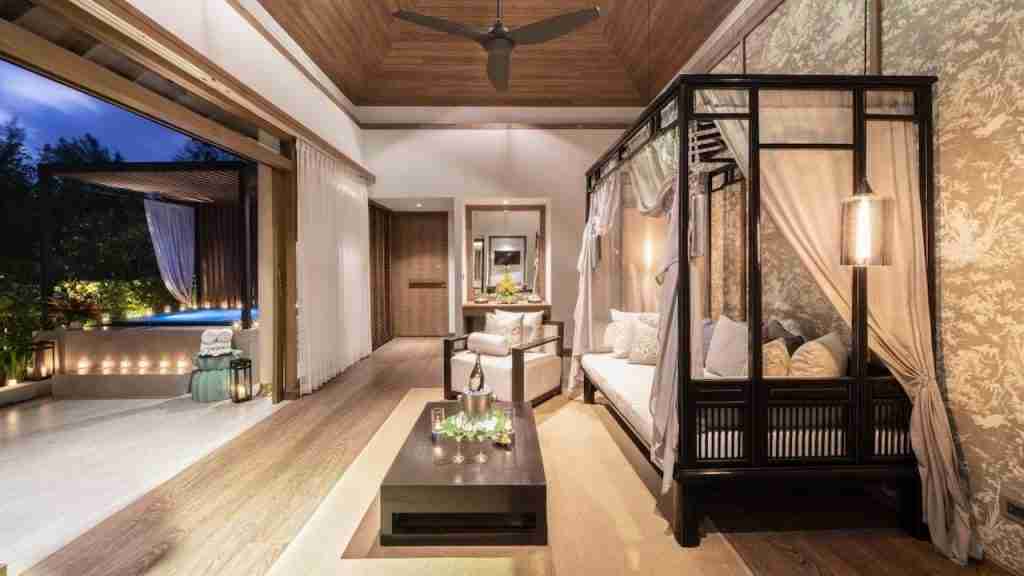 It's best if you book with us to guarantee the best villa available at any time of the year, even if it is high season.
You can indulge yourselves in a scrumptious breakfast by the beach with sparkling wine until 6 PM.
Then, you can relish on gourmet dishes at the jungle waterfall or private beach with a complete romantic set-up.
Afterwards, relax and rejuvenate your bodies with their award-winning spa treatments.
Here, they offer a very personalized experience for its guests. From food down to services, they will make sure to treat you with the best of the best.
This makes it a great destination for honeymooners.
Ao Tapao Beach, Koh Kood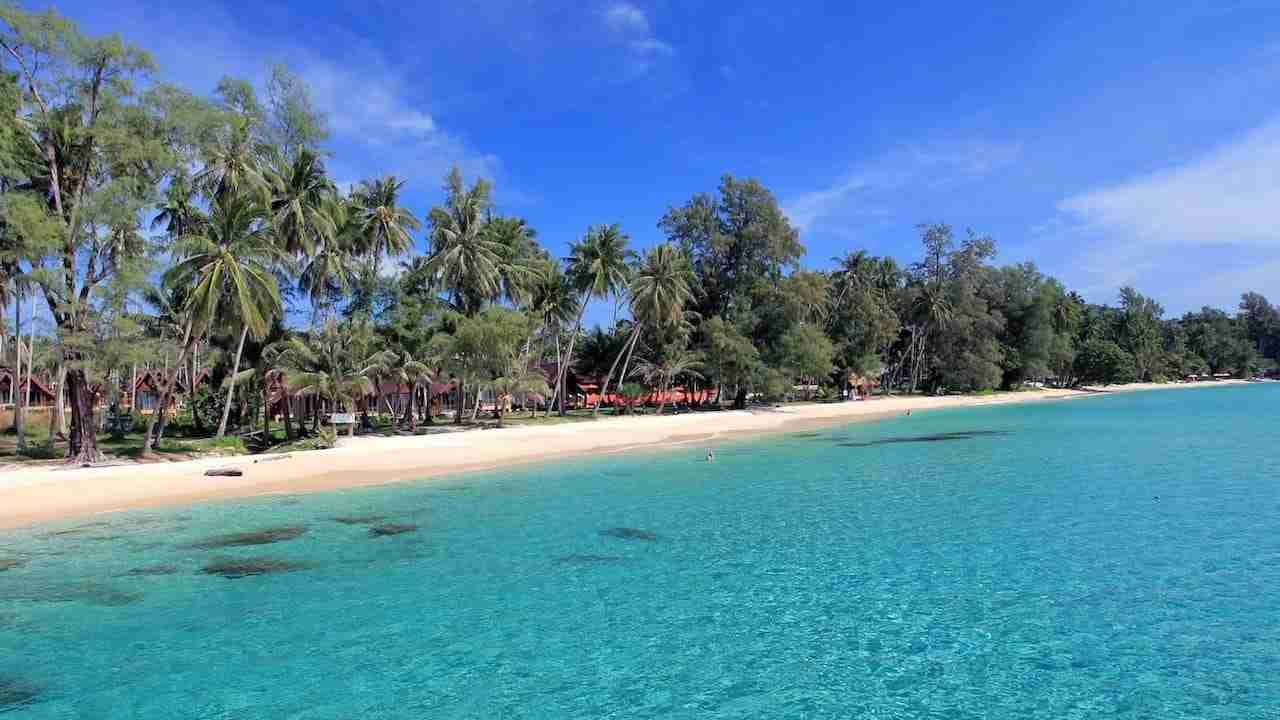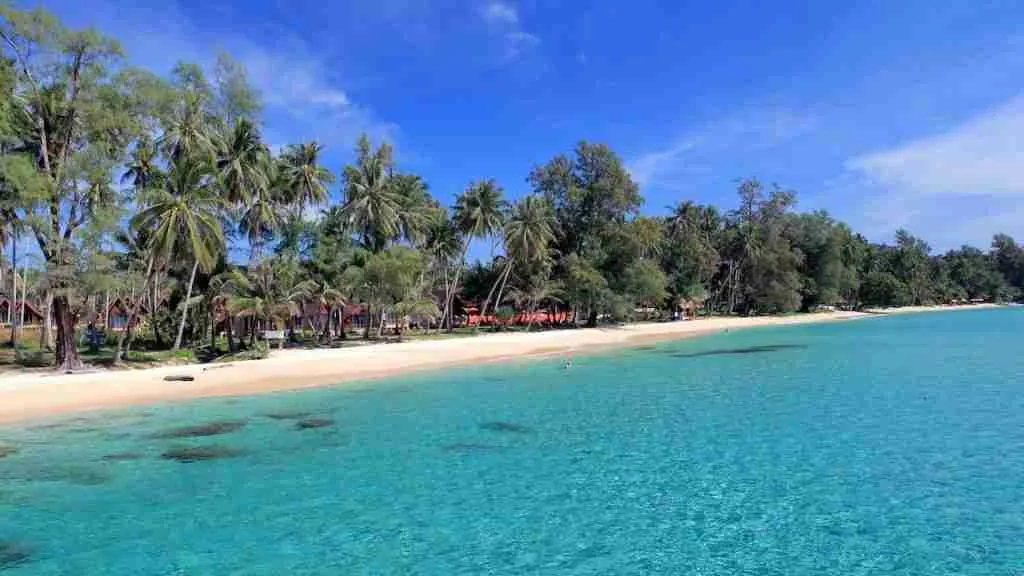 You might be surprised that a beach that is only a few hours away from Bangkok can be considered a must-visit.
However, Ao Tapao Beach at Koh Kood will not disappoint. It is relatively near the capital of Thailand and the water over there is absolutely amazing.
With white sands and clear, shallow waters that stretch for miles, it is a relaxing island for everyone.
Plus, unlike other beaches in the island, Ao Tapao Beach has the best resorts and luxury hotels available.
It is where you can find stunning villas with pools like the ones at Soneva Kiri Koh Kood.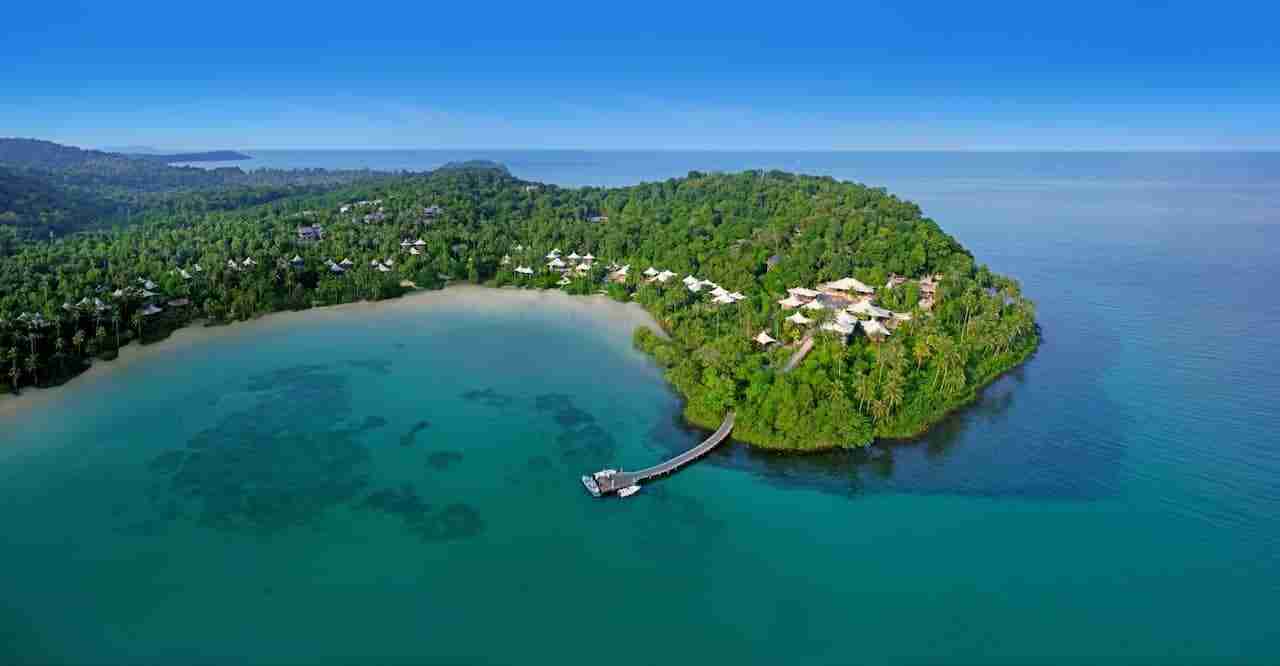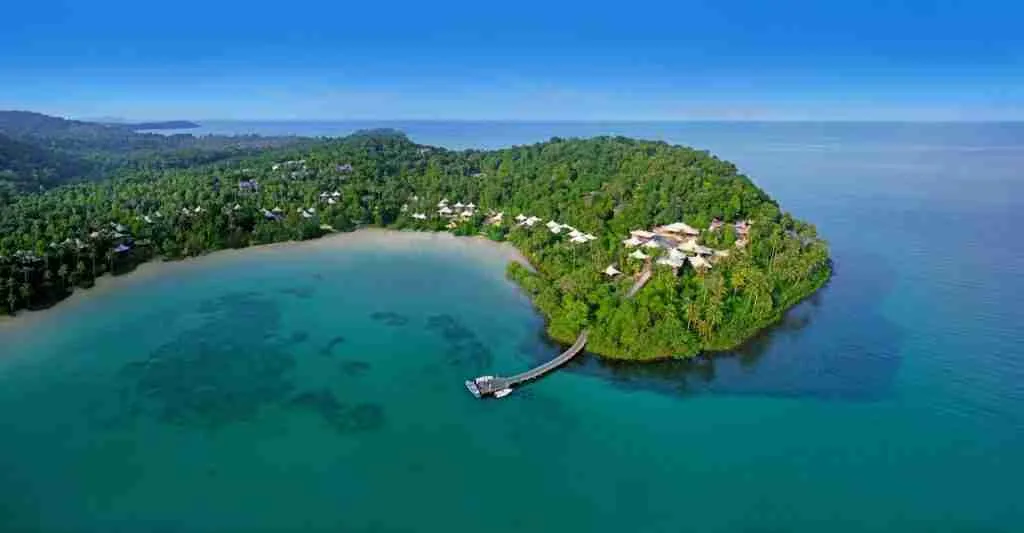 This can make your whole experience even better. Plus, the food there will be the best you can find in the whole island.
For entertainment, you can do activities by day such as jet-skiing, parasailing, and trekking. By night, you can have a curated, romantic dinner on the beach with the best drinks on hand.
You do a few hours' ride to Trat and ride a ferry or you can rent a luxury yacht from Pattaya to go to Koh Kood.
For a smooth and fast journey, VLS can help you with the travel and accommodation arrangements.
Message us for more information.
Lamai Beach, Koh Samui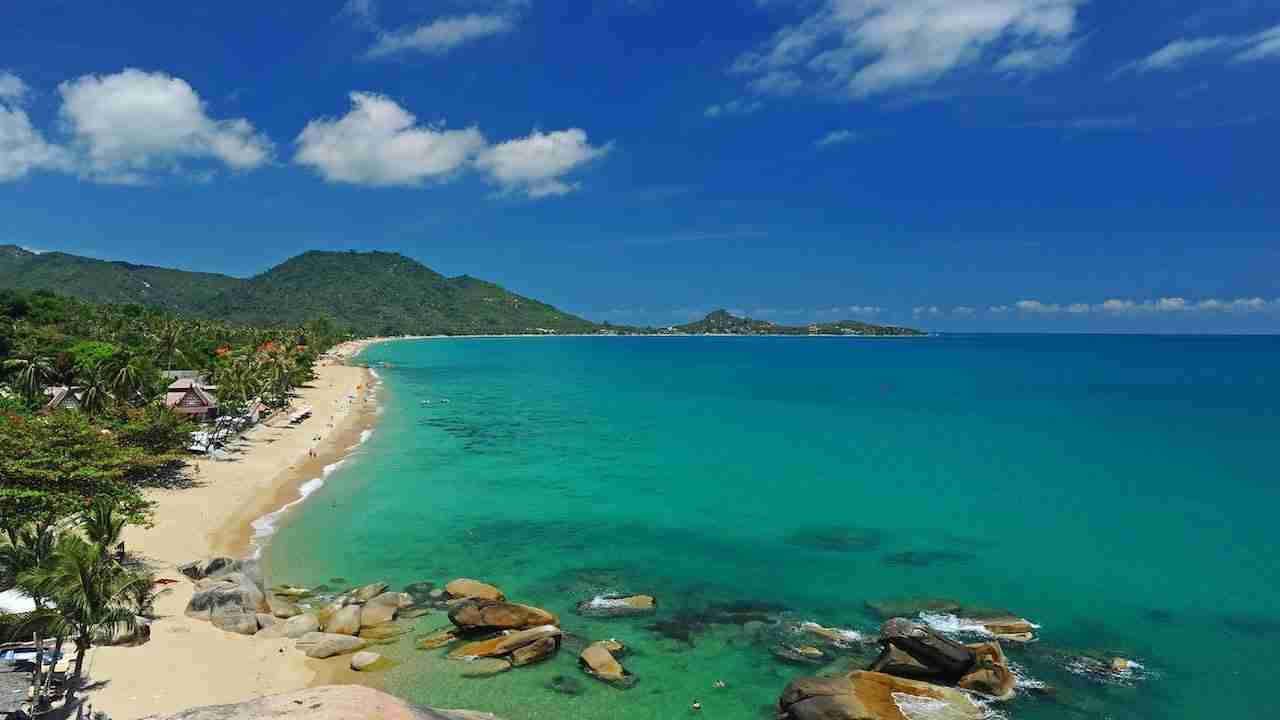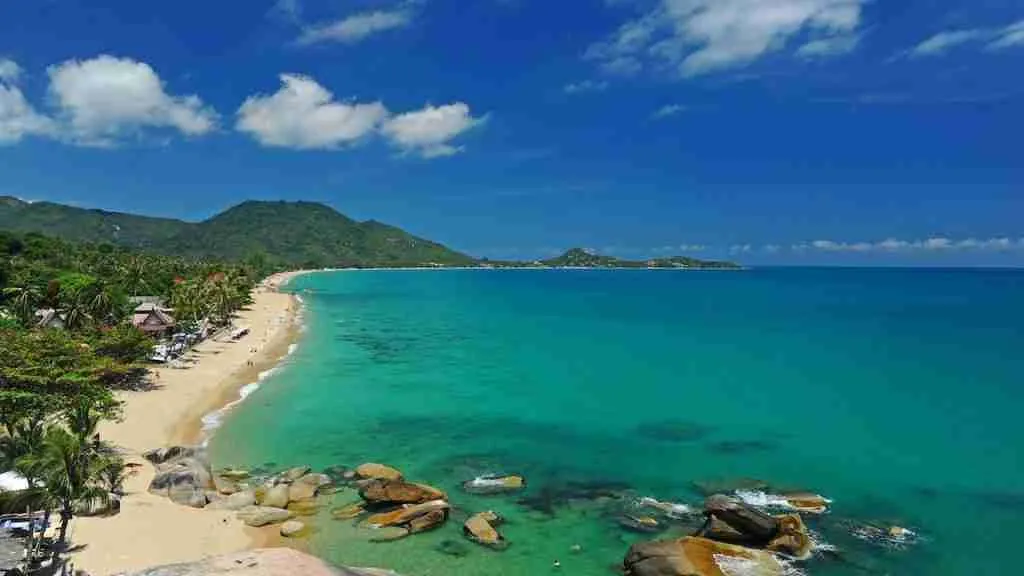 This list is not in any specific order, but it might as well start with the gorgeous Lamai Beach on top.
Located in Koh Samui, this beach is home to impressive 5-star hotels, incredible beach villas, expensive yachts, and hot beach clubs.
It's easy to go here. You can take a direct flight via Bangkok Airways or you can ride a boat via the nearest pier.
What you can expect there upon arrival is stunning natural beauty by day and lively night scene at night.
By day, you can take advantage of the white sand beach and do recreational activities.
This includes swimming, snorkeling, diving, kayaking, etc. The water is quite shallow, so it is enjoyable for most people.
By night, you can find bars along the beach. They often hold events here, too.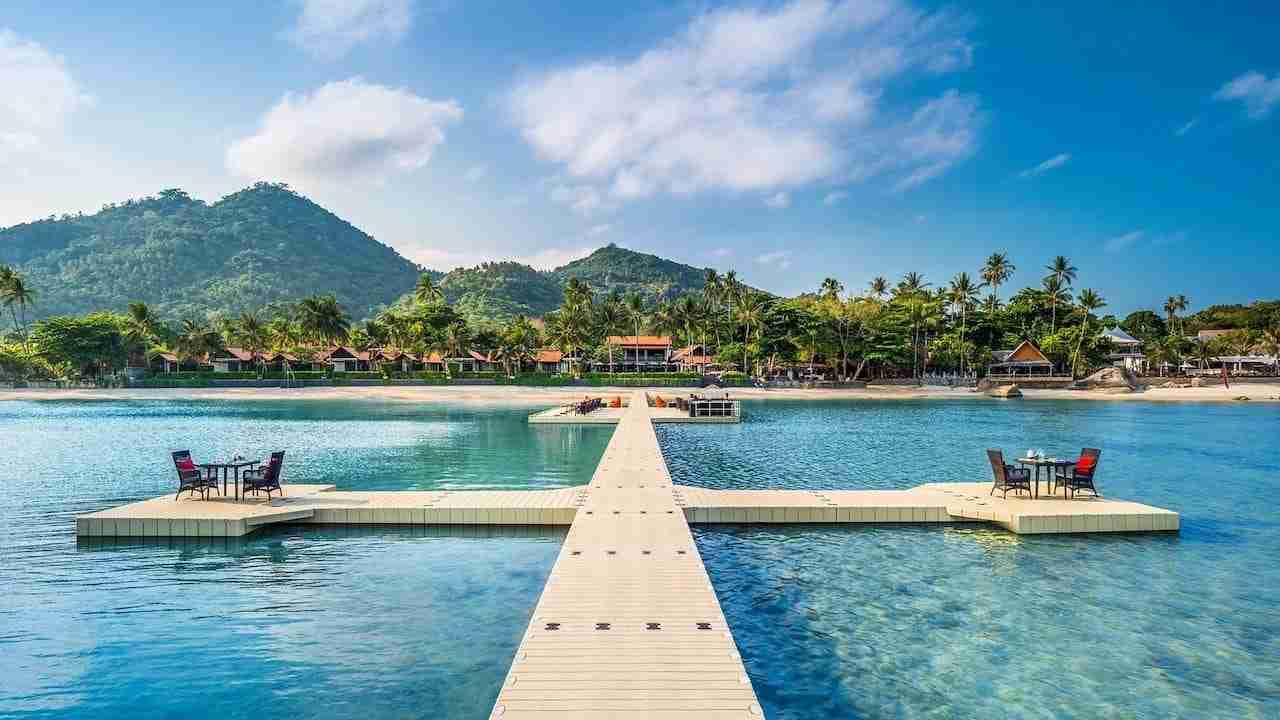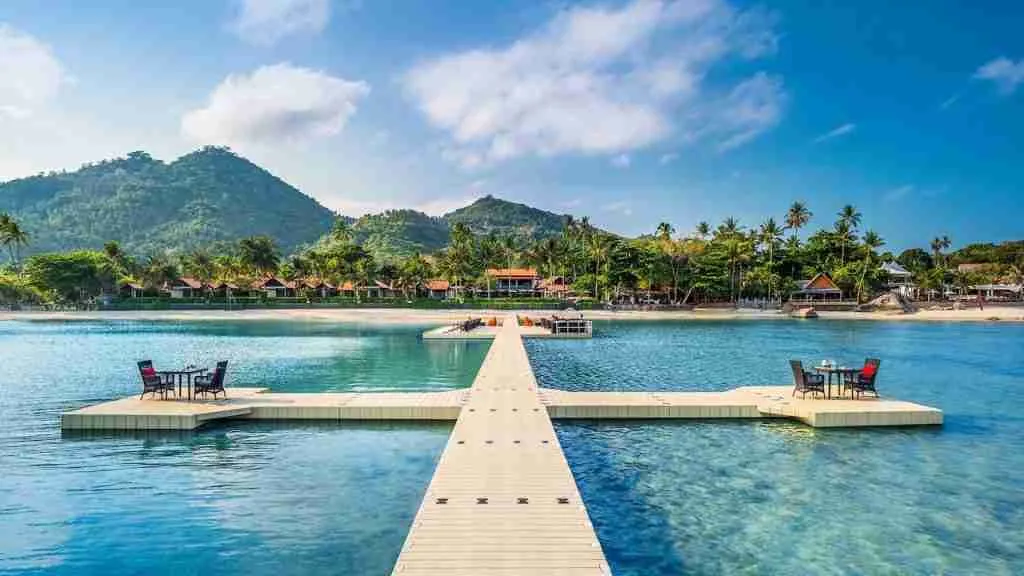 The best Full Moon party in Koh Samui is organized here, too, though it is not as big as the original one in Koh Pangan.
It can get very romantic, too, as restaurants light up candles on the tables by the sea.
Treat your date to a fancy meal with the finest wine available on the beautiful beach of Lamai in Koh Samui.
Bo Phut Beach, Koh Samui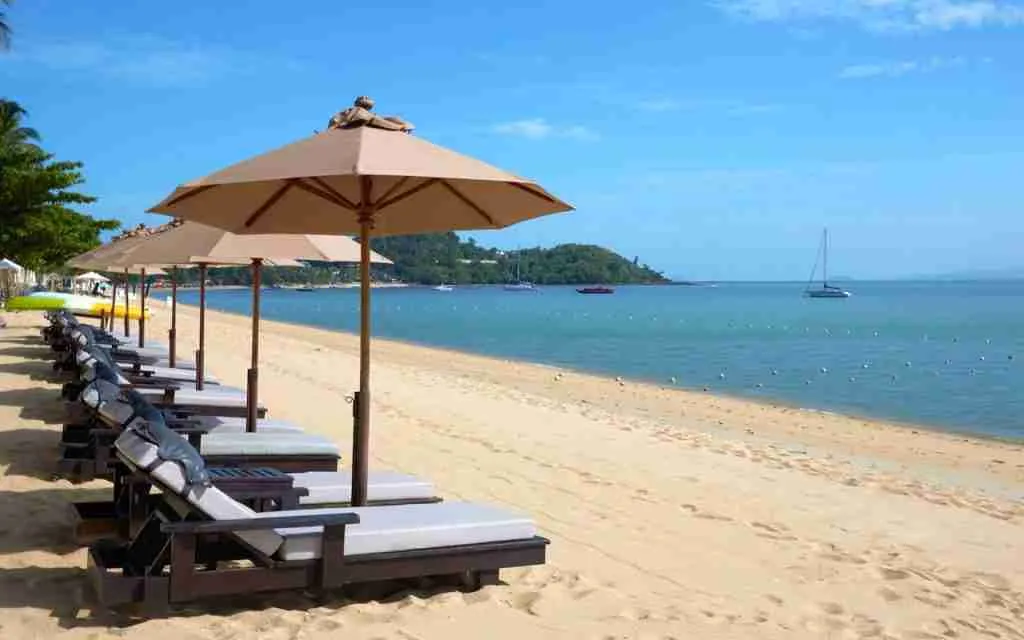 Another great beach in Koh Samui is Bo Phut Beach.
The overall view there is breathtaking. You will be greeted by lush greenery with untouched sands and crystal clear waters. The places here have a Mediterranean feel to it, too.
This is a very popular beach town on the north coast of the island. It is found between the Big Buddha and Maenam beaches.
It may casually be known as the Fisherman's Village that is the oldest place in the island, but it is still a stunning beach.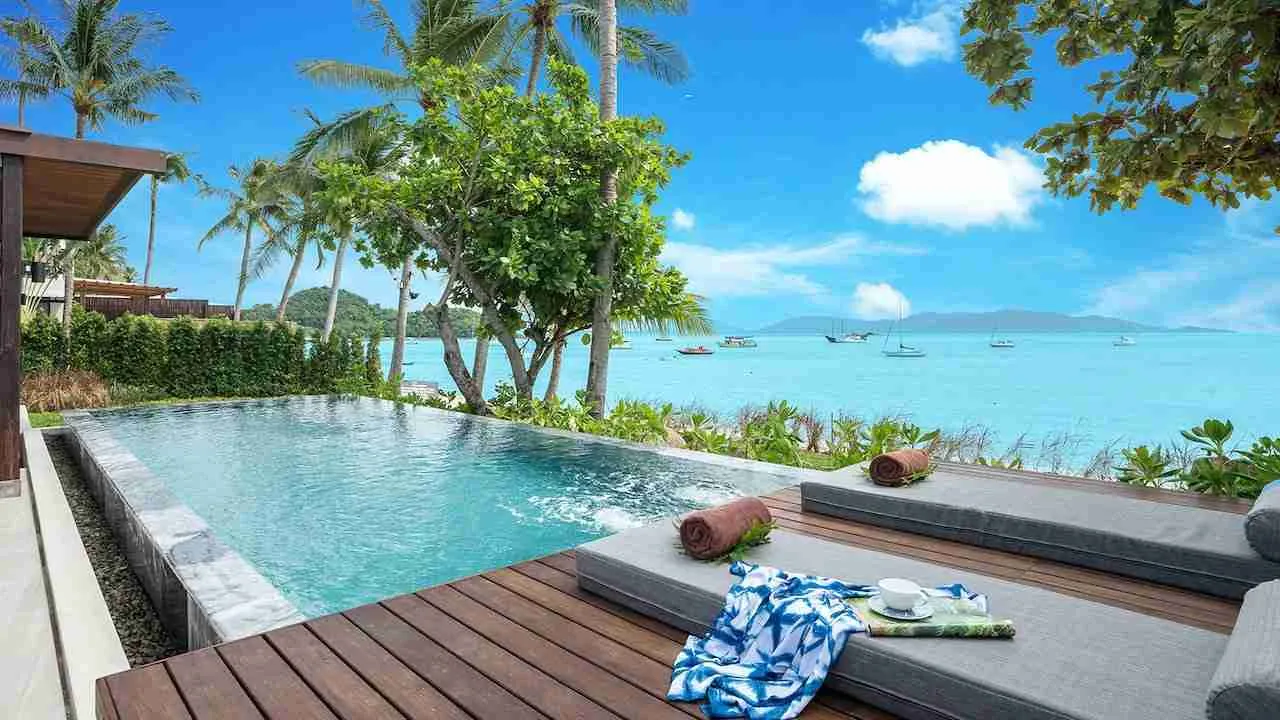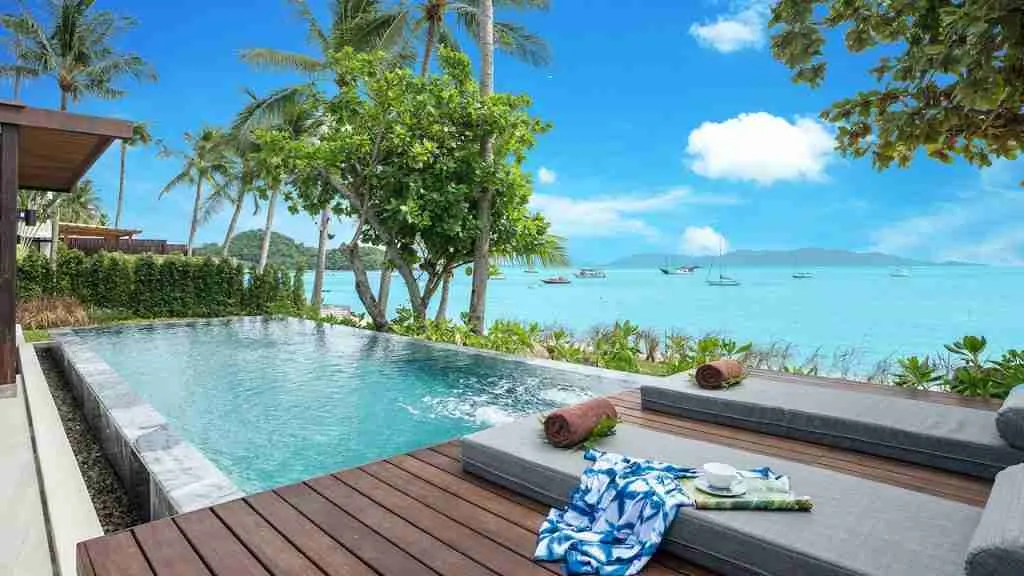 There are numerous luxury villas in Samui that are there. All world-class in many levels.
The villas are gorgeous, plus the service will make you feel like kings of the island. The food and spa treatment are not to be missed, as well.
Since the only ways to go here are via plane or boat, arranging a yacht charter to access this part of the island is a great idea.
You can contact us to arrange one for a smooth boat ride to this side of Koh Samui.
Contact VLS to Plan Your Trip in Thailand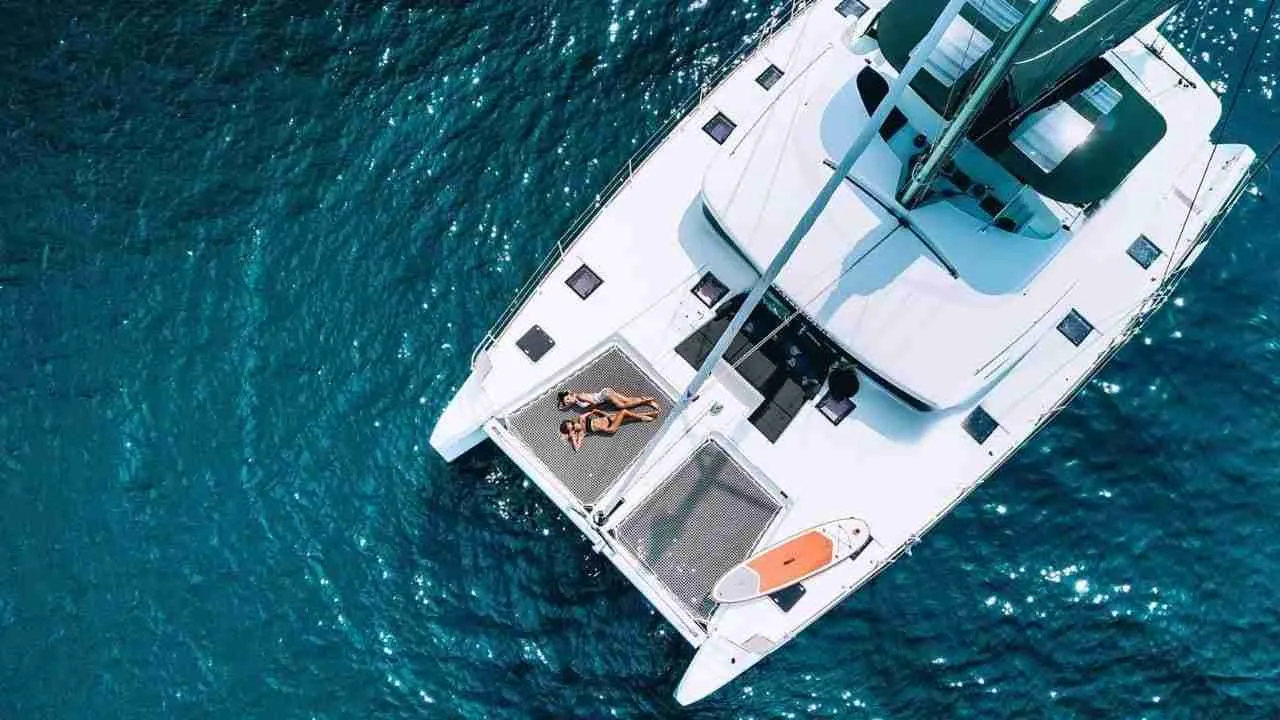 Whether you want to experience a modern luxury villa or a serene sanctuary for a relaxing break, Thailand has it all for you.
Here at VLS, we can help you with:
Travel and accommodation arrangements
Luxury car, yacht, helicopter rentals
Visa assistance
24/7 help-desk concierge
Entertainment add-ons (party models, DJs, etc.)
… and many more!
Contact us today to get your Thailand trip started.
FAQ
Which part of Thailand has the best beaches?
The Southern part of Thailand has some of the best beaches. This includes the ones in Phuket, Krabi, and many more.
What is the most visited beach in Thailand?
The most visited beach in Thailand by luxury travelers is Kamala Beach. It has a lot of luxury resorts and beach clubs, and it is near famous attractions like Patong Beach and Phuket Old Town.
What is the best beach town in Thailand?
The best beach town in Thailand is Lamai Beach in Koh Samui. It has great nature views, world-class accommodations, and a vibrant nightlife that goes on until sunrise.