Book A Luxury Yacht Party in Phuket
Being the largest island in Thailand, there's so much to do in Phuket. However, one thing that should be on your bucket list is throwing the ultimate private yacht party there. And we can make it happen.
Party like there's no tomorrow as you cruise along the alluring Andaman Sea– giving you a glimpse of the natural wonders of lush tropics and azure water, while you drink and dance with the hottest models all day.
Whatever the occasion is, we offer an all-inclusive package that lets you enjoy your party boat to the fullest.
Contact us today for more information.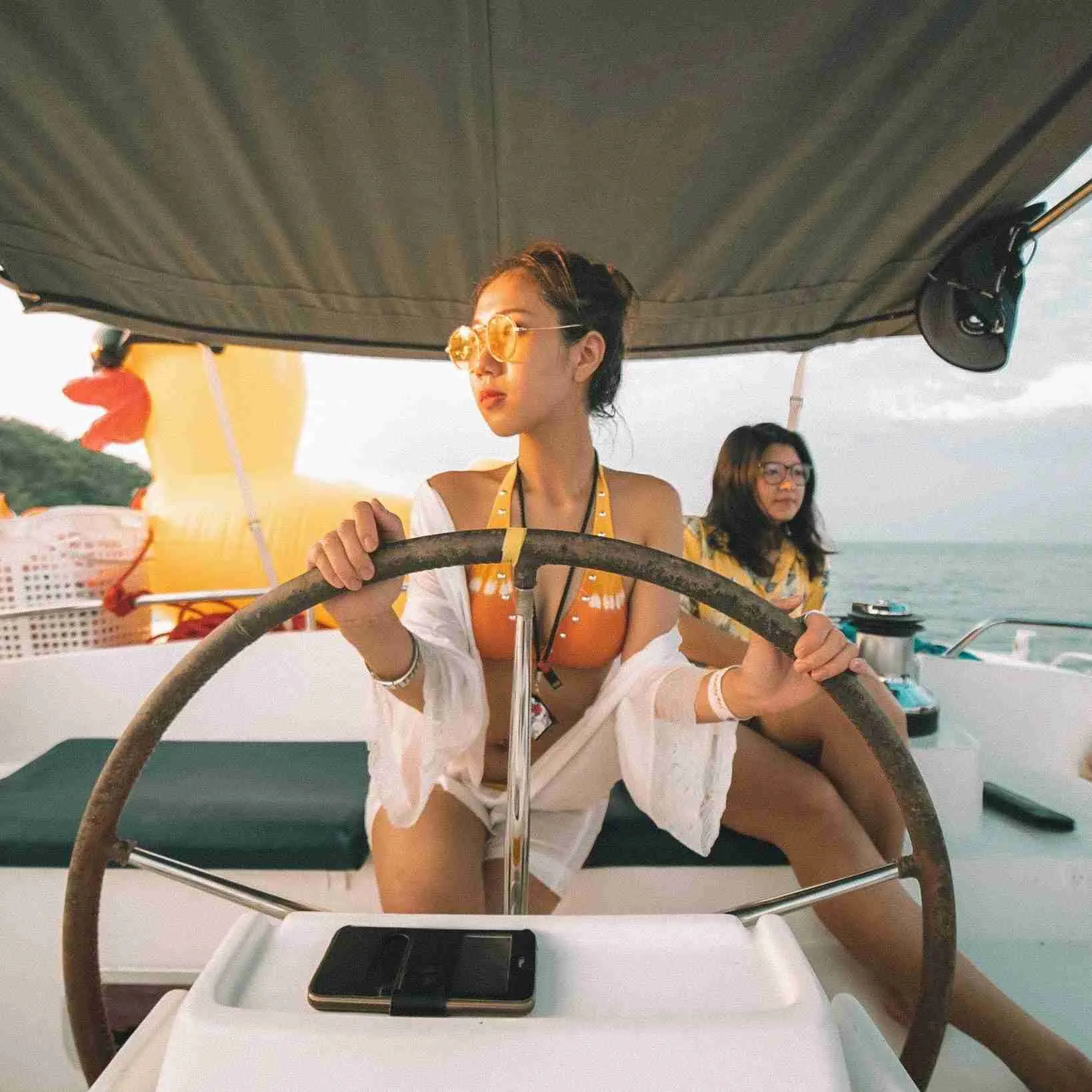 Phuket Offers The Best Scenery For Your Yacht Party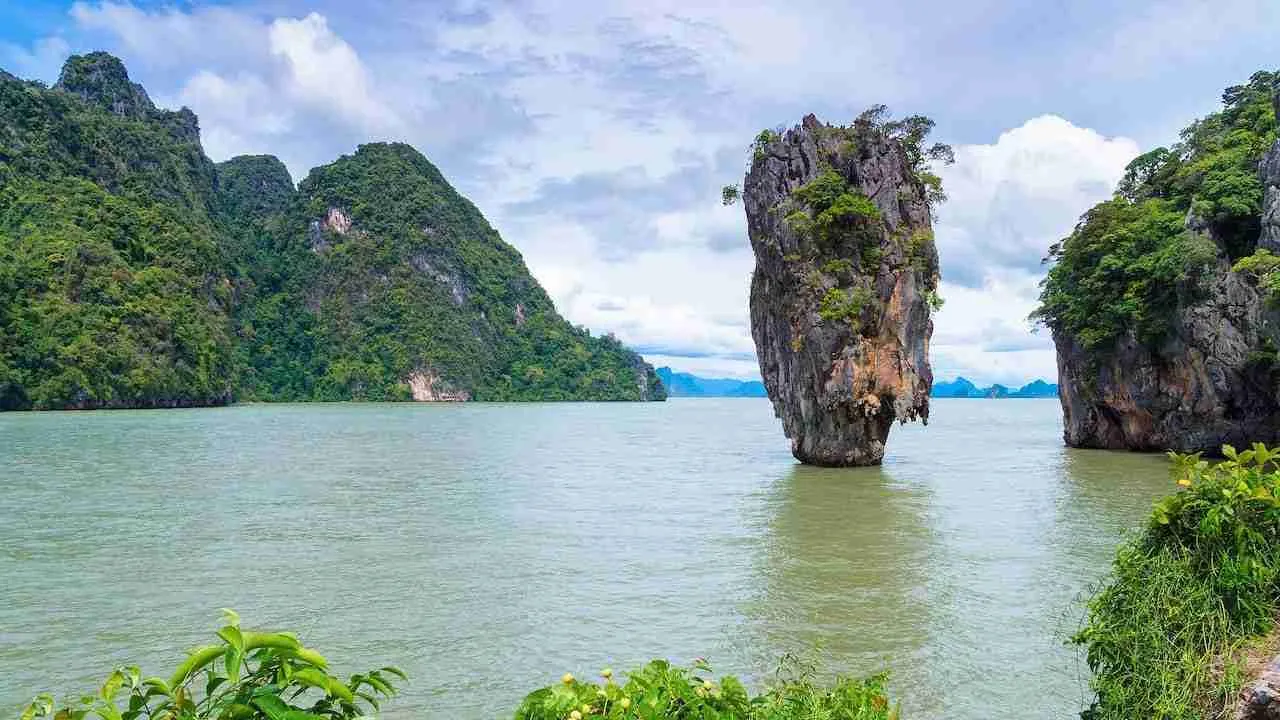 Phuket is one of the most popular islands in Thailand. Not only does it have gorgeous beaches with stunning sunsets, but it also offers a great nightlife welcomed by warm and friendly faces of both locals and foreigners alike.
The best part is that you get to appreciate its unbeatable scenery from a view like no other. This makes your yacht party extra special and truly unforgettable.
See the stunning spectacle of:
Patong Beach
Kata Beach
Freedom Beach
Karon Beach
Surin Beach
… and many more!
Our knowledgeable staff will take you to the best spots to visit in and around Phuket for an unforgettable yacht party.
The Most Luxurious Yachts In Thailand Are in Phuket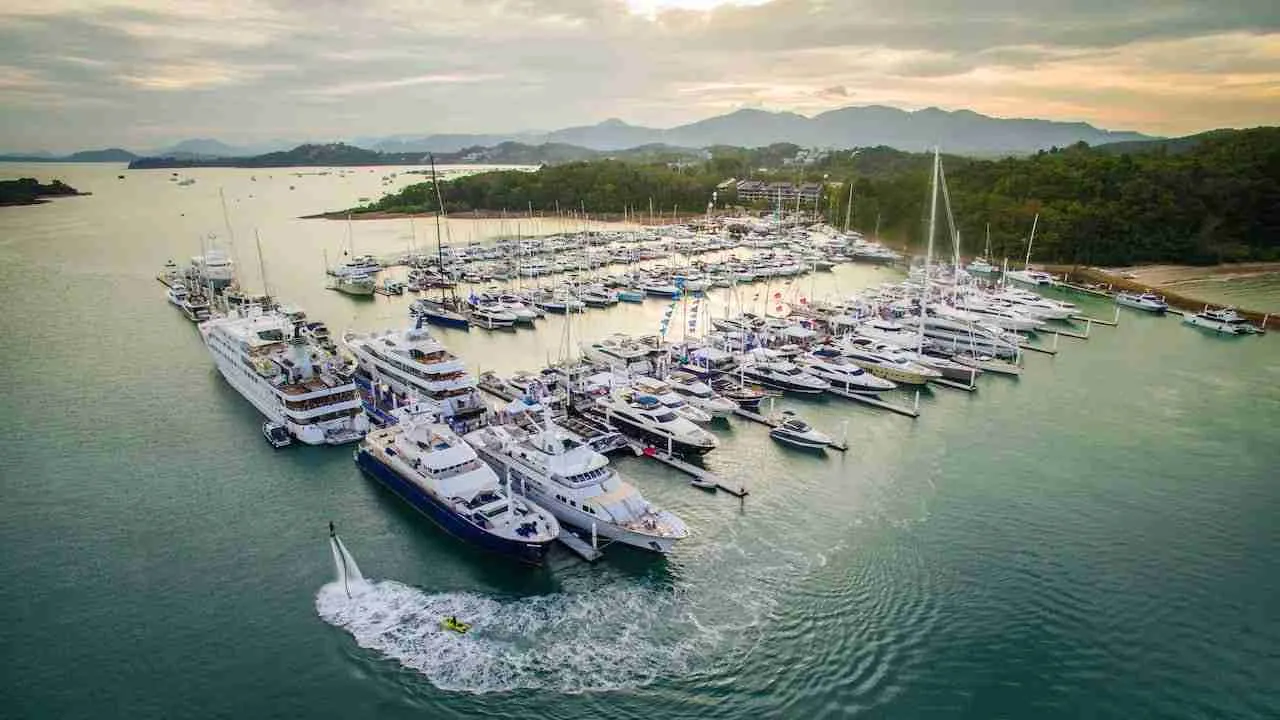 Aside from the lavish backdrop of Phuket, it's also the home to some of the best yachts in the world.
Having an impressive boat ride is a huge factor in ensuring an enjoyable moment. That's why we'll give you the extravagant treatment that you deserve by providing the most luxurious yachts available.
We have access to a wide selection of yachts in Phuket that are suitable for every occasion including:
Super Yacht
Luxury Yacht
Motor Yacht
Motor Boat
Sailboat
Catamaran
…
Let us find the perfect yacht for you.
Everything You Can Dream Of For The Ultimate Yacht Party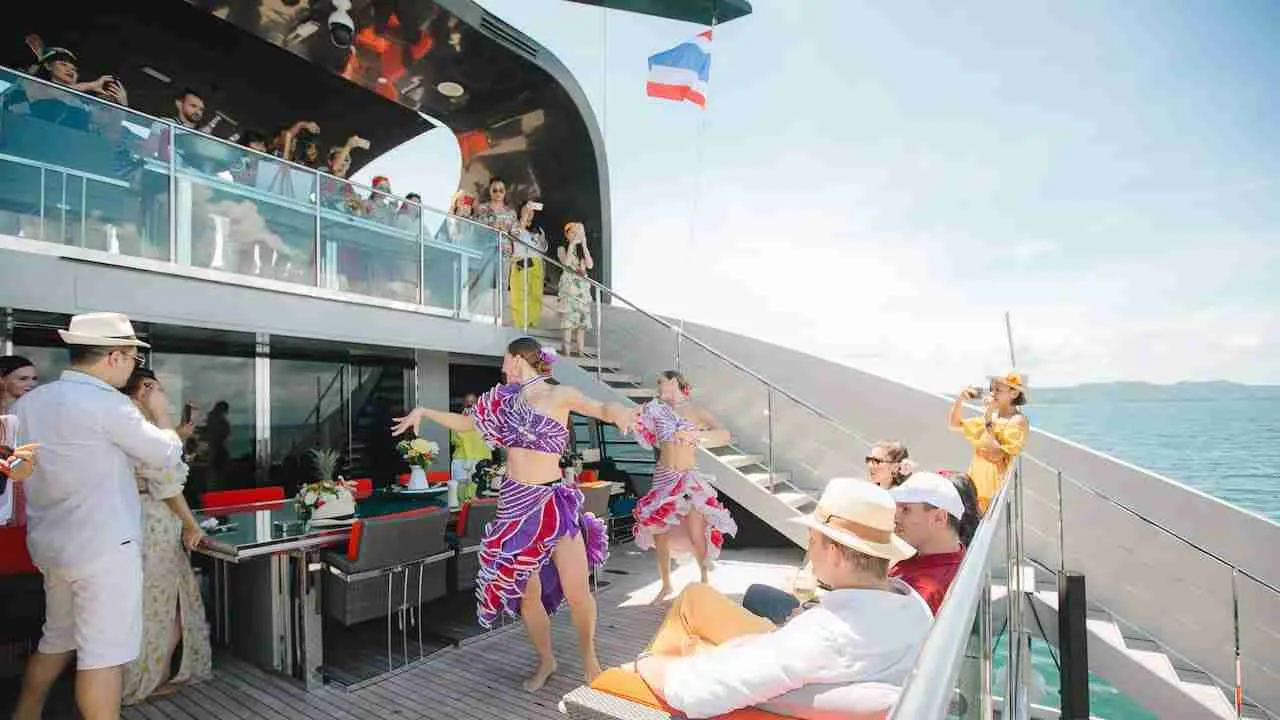 When we say memorable voyage, we mean it. We'll make sure that your ultimate yacht party comes to life.
We have an all-inclusive package where we fulfill your fantasy. From a wild foam party with bikini models to an intimate concert with your favorite band– you name it. We handle:
Land, air, and water transfers
Hotel accommodations
Catering services
Booking personal chef, bartender, etc.
Entertainment packages (live shows, bands, DJs, etc.)
Booking Bikini models
Security assistance
Personal assistance
24/7 concierge
Everything you need for your yacht party and beyond it, we can arrange it.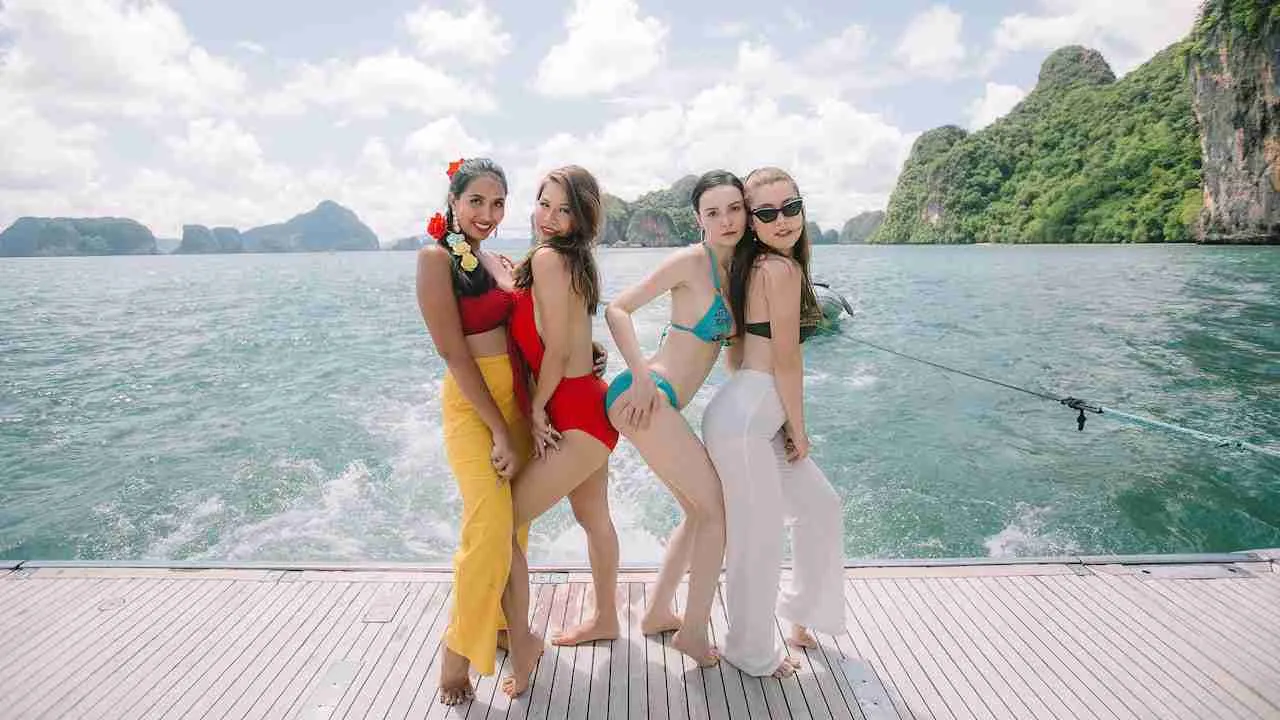 Whether it's for parties, island hopping, or even just casual sailing, our high-quality and sophisticated yachts will be ideal for a memorable voyage.
Contact us to book your ultimate private yacht party today!
We take pride in our wide selection of party yachts in Phuket.
This includes luxury yachts, motor yachts, catamarans, and sailboats.
Contact us for a list of boats available.
The biggest yacht in Phuket can host up to 150 people or more, which is perfect for big celebrations like birthdays, weddings, corporate parties.
Let Our Concierge Plan Your Trip To Phuket