Traveling to Thailand doesn't mean that you have to forego your favorite leisure activities.
Aside from exploring the beautiful beaches and spending romantic rendezvous at luxury villas, the Land of Smiles has plenty to offer– including golfing!
In this article, we're compiling the 8 best golf courses in Thailand in 2021, so you can swing a hole-in-one to victory.
Don't forget to contact us to plan your next holidays in Thailand and have our concierge service book golf courses for you.
Why Golfing in Thailand?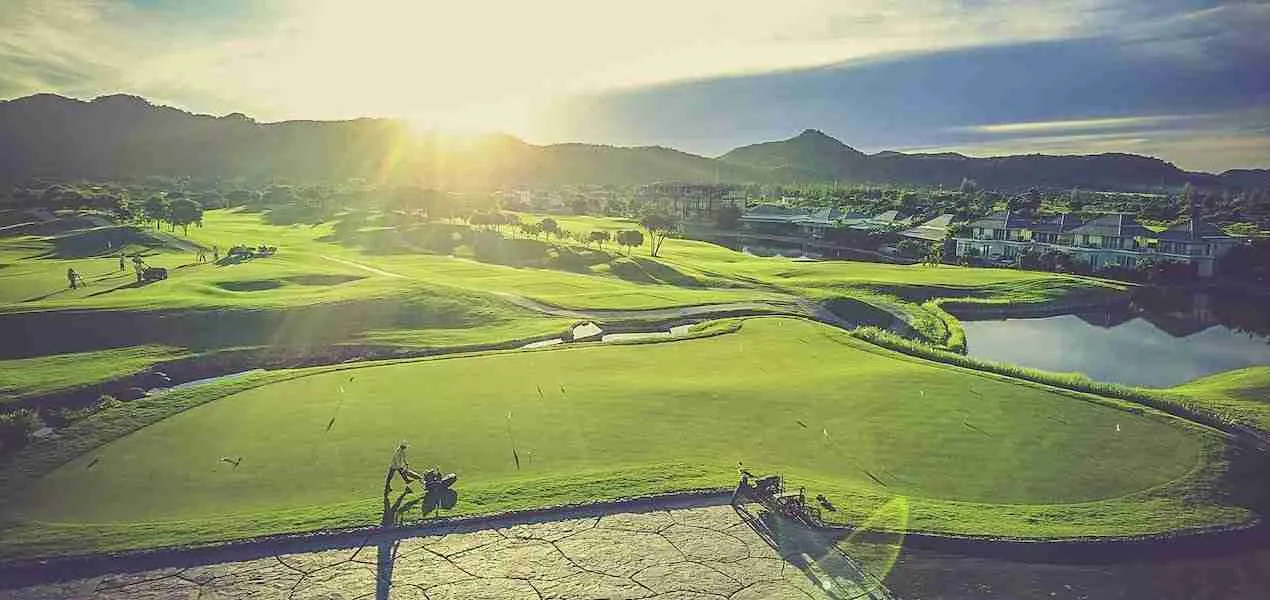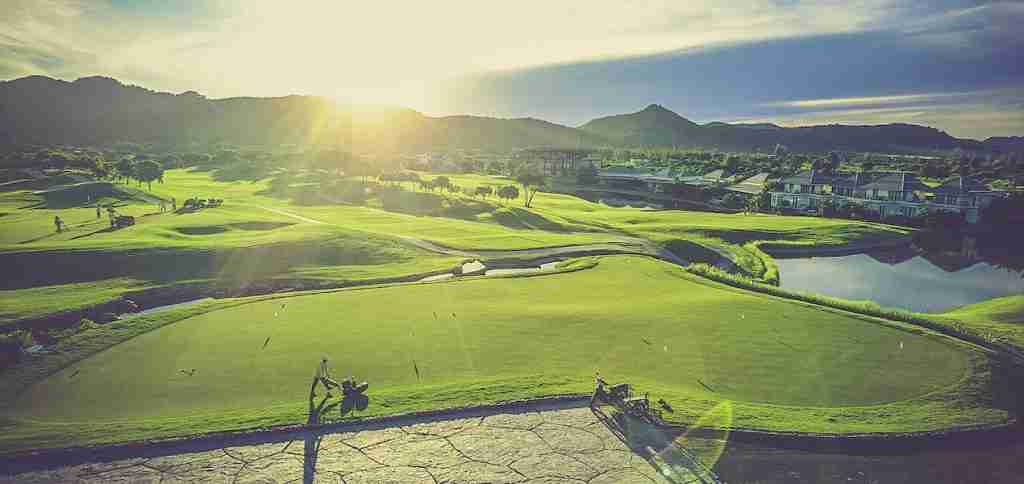 Thailand has approximately 250 golf courses to choose from up north down to the peninsular beauty of Phuket.
It won't be hard to find a place to play a game or two with the number of choices available, and each of them is a sight to behold.
Being a tropical destination has its perks. It showcases a vast and unparalleled terrain matched with perfect, sunny weather. That makes it an ideal place for golfing.
That also means the topography is diverse. It attracts all spectrums of golf enthusiasts from newbies to international elites. Some provide simple and easy grounds for beginners. Others offer courses with complex land formations for professionals.
We've narrowed down the top ones, and here are 8 of our favorite picks.
Black Mountain Golf Club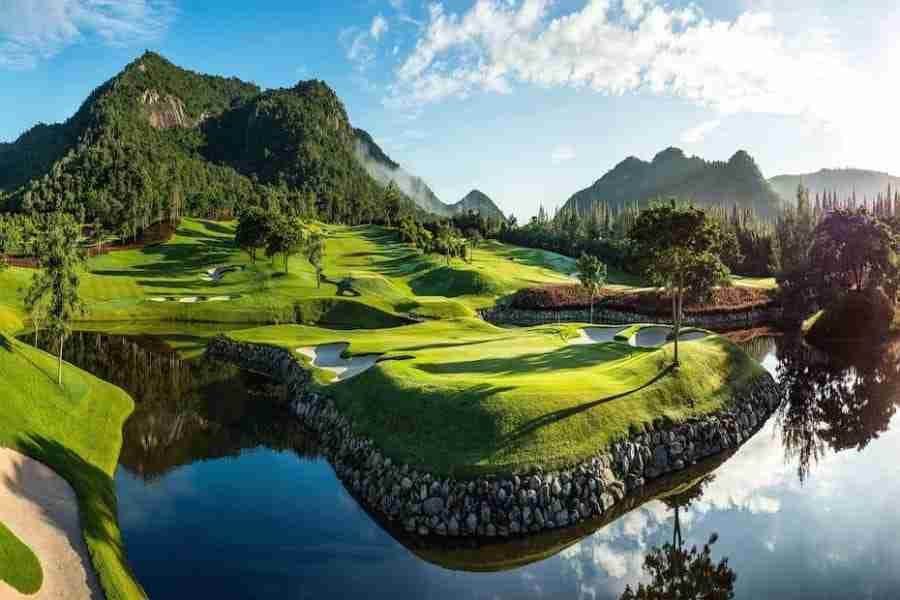 The Black Mountain Golf Club is a 27-hole, multi-awarded golf course hailed as one of the 100 best golf courses in the world. It's not a surprise given its striking beauty and well-thought-out field.
There are three courses to choose from: North, East, and West. There is an option to play a normal game, have golf lessons, and even attend the Black Mountain Tour Pro.
Tired after a long day of golfing? Black Mountain Golf Club offers a stay-and-play solution. Make a reservation in advance and experience a luxury pool villa complete with world-class amenities.
Ayodhya Links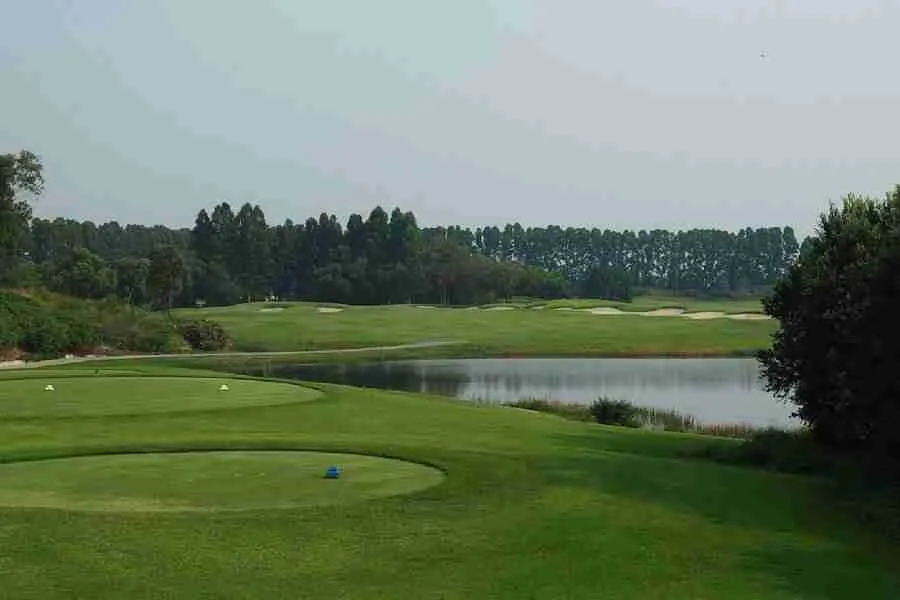 Ayodhya Links emphasizes extraordinary experience through its amenities and services. It translates well, which is why many of its regular guests consider the place as a masterpiece.
This golf club intertwines exclusivity and excellence. That makes it suitable for everyone looking for a relaxing quality time. It also is great at deepening their passion and appreciation for the sport.
The entire landscape is breathtaking with organic approaches to surround the course with lush greens and bodies of water. The topography is flat, which is great for those who are starting. Although, expect quite a bit of a challenge as some fairways are close to the lake, but that's what makes it extra exciting!
Red Mountain Golf Club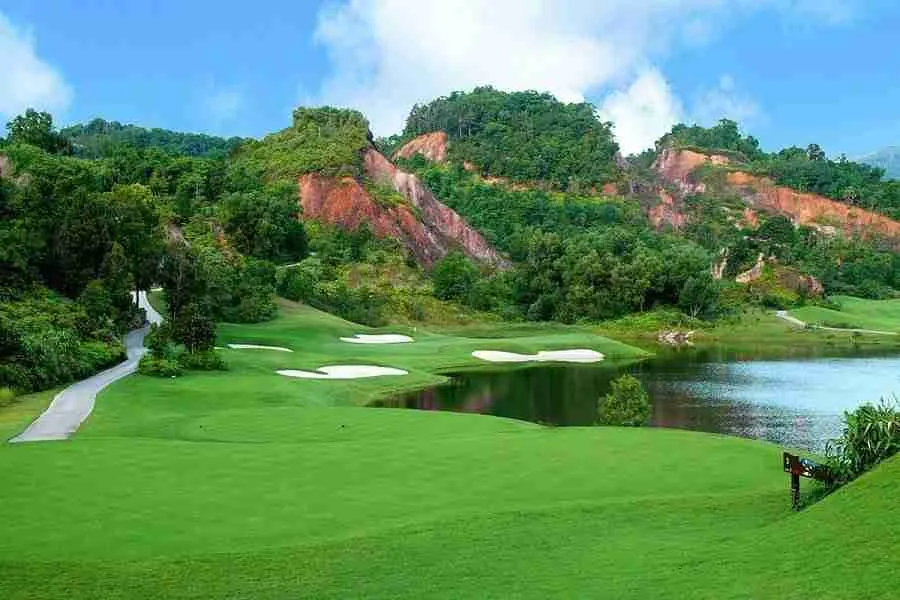 Stretching to about 6,900 yards in size, the Red Mountain Golf Club is a fantastic option for golf enthusiasts. They incorporated unique terrains for a variety of challenges to go through each hole.
Everything is very stunning and the view is magnificent, especially being situated in Phuket. There are dramatic changes in sceneries per location. Some have flat surfaces, while others have rugged elevations.
Nonetheless, the Red Mountain Golf Club is an enjoyable golf course that has won multiple awards.
Chiang Mai Highlands Golf and Spa Resort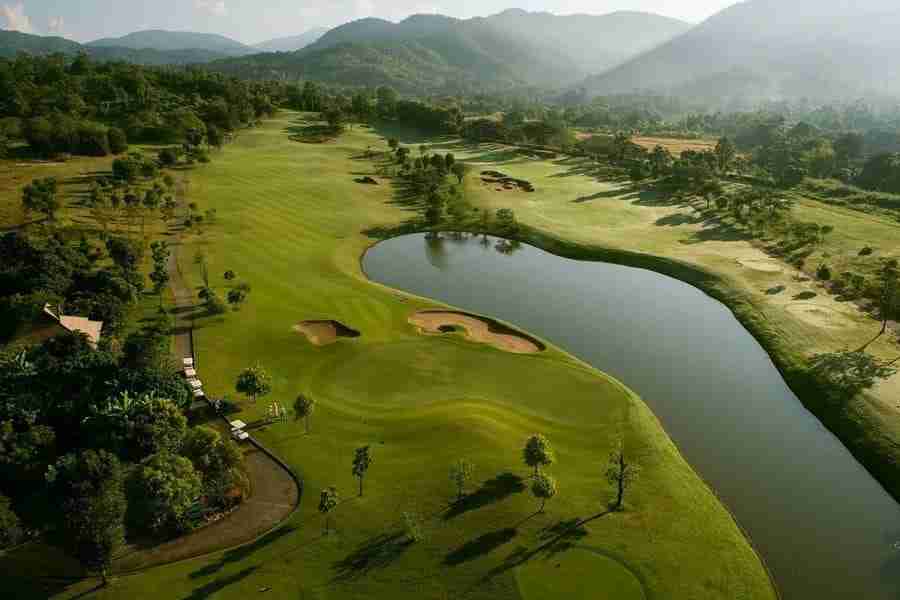 With its mountainous geography, Chiang Mai provides a different kind of rush for golfers with views as rewarding as a sweet victory.
The Chiang Mai Highlands Golf and Spa Resorts are one of the best in the region. It is a 27-hole championship golf course designed by award-winning architects. Plus, it was heralded with several recognitions, as well.
This is a fun and diverse route that will make each game a pleasure to finish. They also have 19 resort villas to choose from for comfortable accommodation.
Santiburi Country Club Chiang Rai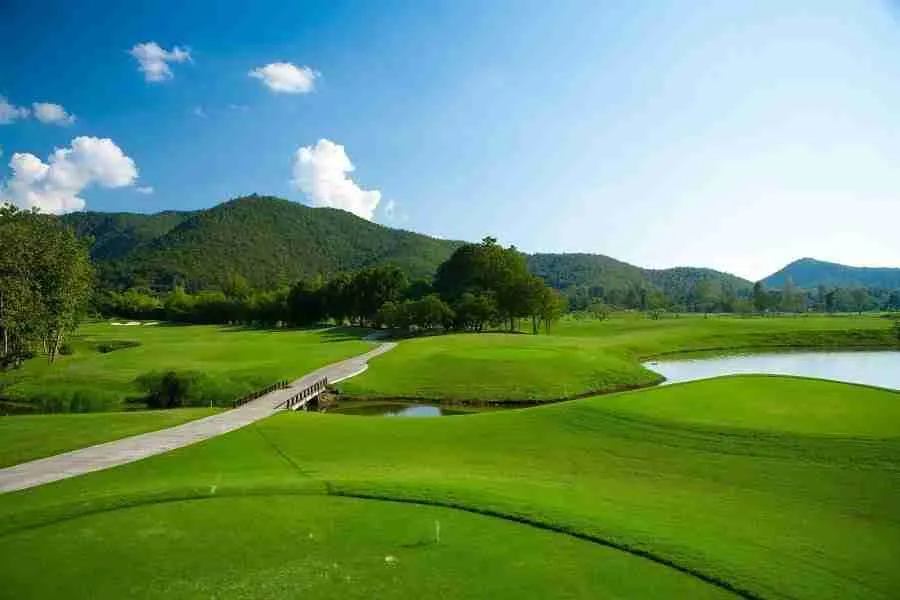 The Santiburi Country Club Chiang Rai offers a spectacular view. Despite that, it goes without compromising the quality of the golf experience.
Consisting of 18 holes in total, this championship golf course spreads out in a vast playing field. Each has its own set of obstacles for a fun and exciting tee-off.
After a long and exhausting game, they have a scenic restaurant and an energizing sauna to cool you off.
Siam Country Club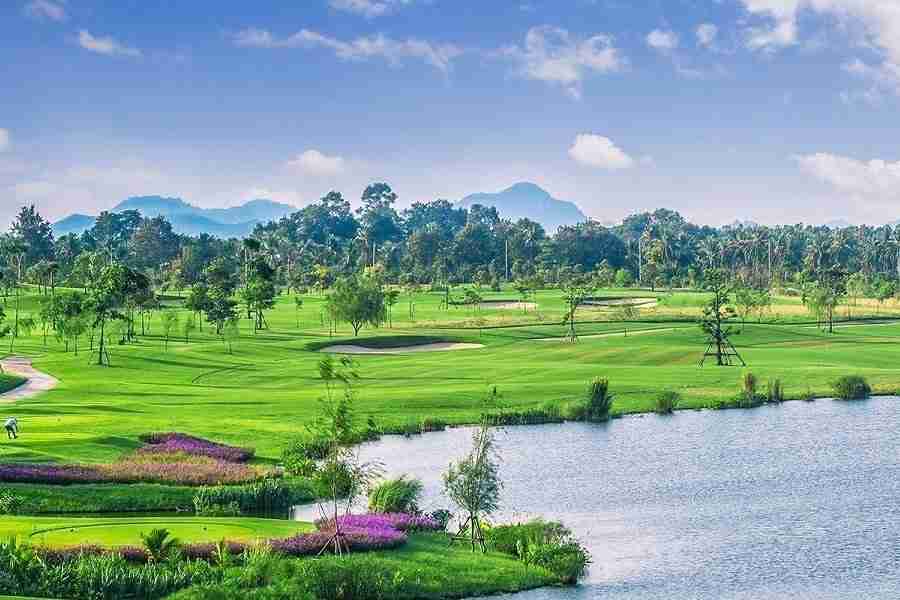 The Siam Country Club is one of Asia's finest golf courses. It's a great place to unwind and enjoy leisure time while pampered by its world-class service and atmosphere.
There are 4 courses to choose from: Old, Plantation, Waterside, and Rolling Hills. Each delivers its personality that matches different types of players.
It's noteworthy to know that they have won several awards, as well. Truly, a prestigious club that is worth going to.
Amata Spring Country Club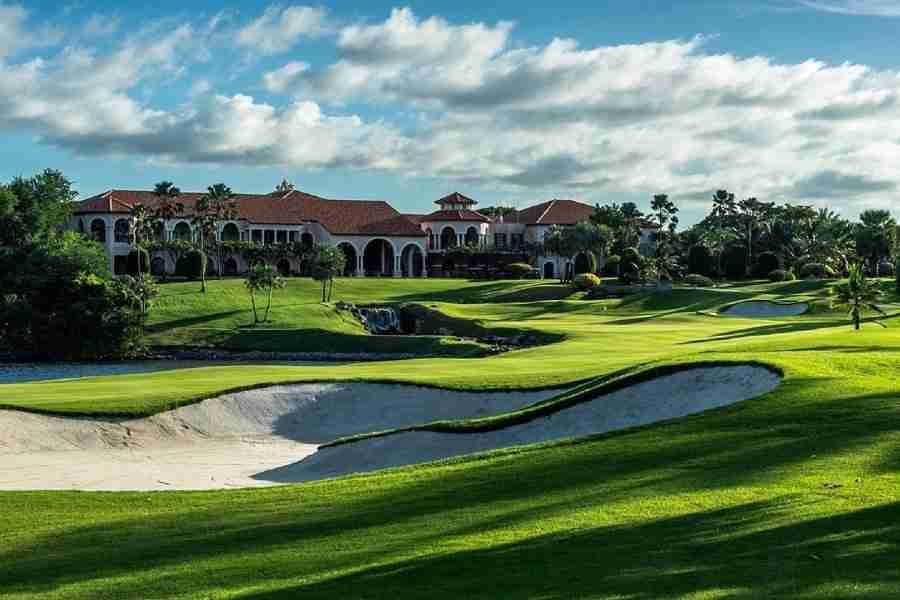 No need to go far to experience one of the most prestigious championship golf courses in Asia.
Amata Spring Country Club is a private club that gained fame ever since it was established. Tiger Woods himself even made an appearance in this very field!
The Amata Spring Country Club has a total of 18 holes. It is home to the biggest golf tournaments in the country, which makes the spot a go-to for every enthusiast.
They also have stay-and-play packages featuring Mediterranean-inspired luxury villas for maximum pleasure and enjoyment.
Thai Country Club Bangkok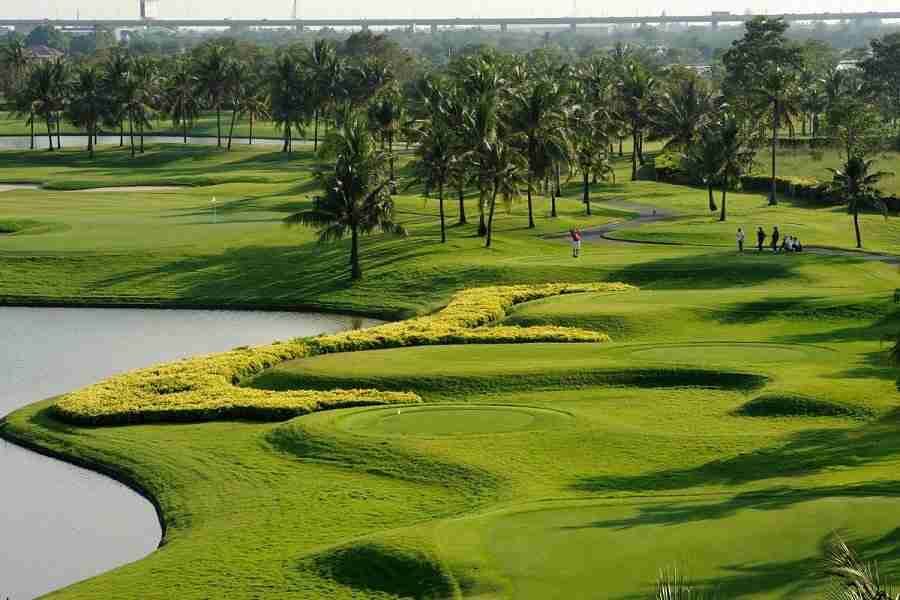 Last but not least is Bangkok's very own Thai Country Club Bangkok. This award-winning golf site has state-of-the-art facilities and amazing architectural designs.
The layout of the course is diverse despite being near the city center. Its spacious 7,097-yard field is home to many flora and fauna, giving even experts a hard time in each game.
Many players go here for a memorable golfing experience. This applies to both locals and foreigners alike.
Some even go there to meet girls in Bangkok as golf is really popular amongst wealthy families from the region.
From simple fields to championship golf courses, Thailand has all types of golf courses for all types of players.
If you're keen to try, contact us for more information.
FAQ
How Many Golf Courses Are There In Thailand?
Thailand has approximately 250 golf courses to choose from up north down to the peninsular beauty of Phuket. It won't be hard to find a place to play a game or two with the number of choices available, and each of them is truly a sight to behold.
Where Is Best For Golf in Thailand?
Phuket, Bangkok, and Chonburi (Pattaya) are the 3 best places for golfing in Thailand.
How Much Does It Cost To Play Golf In Thailand?
Most golf courses are managed by private clubs. Membership rates will vary, but there are standard rates for visitors, as well. The price can go as low as THB 1,950 and go as high as THB 4,000. Contact us for more details and bookings.